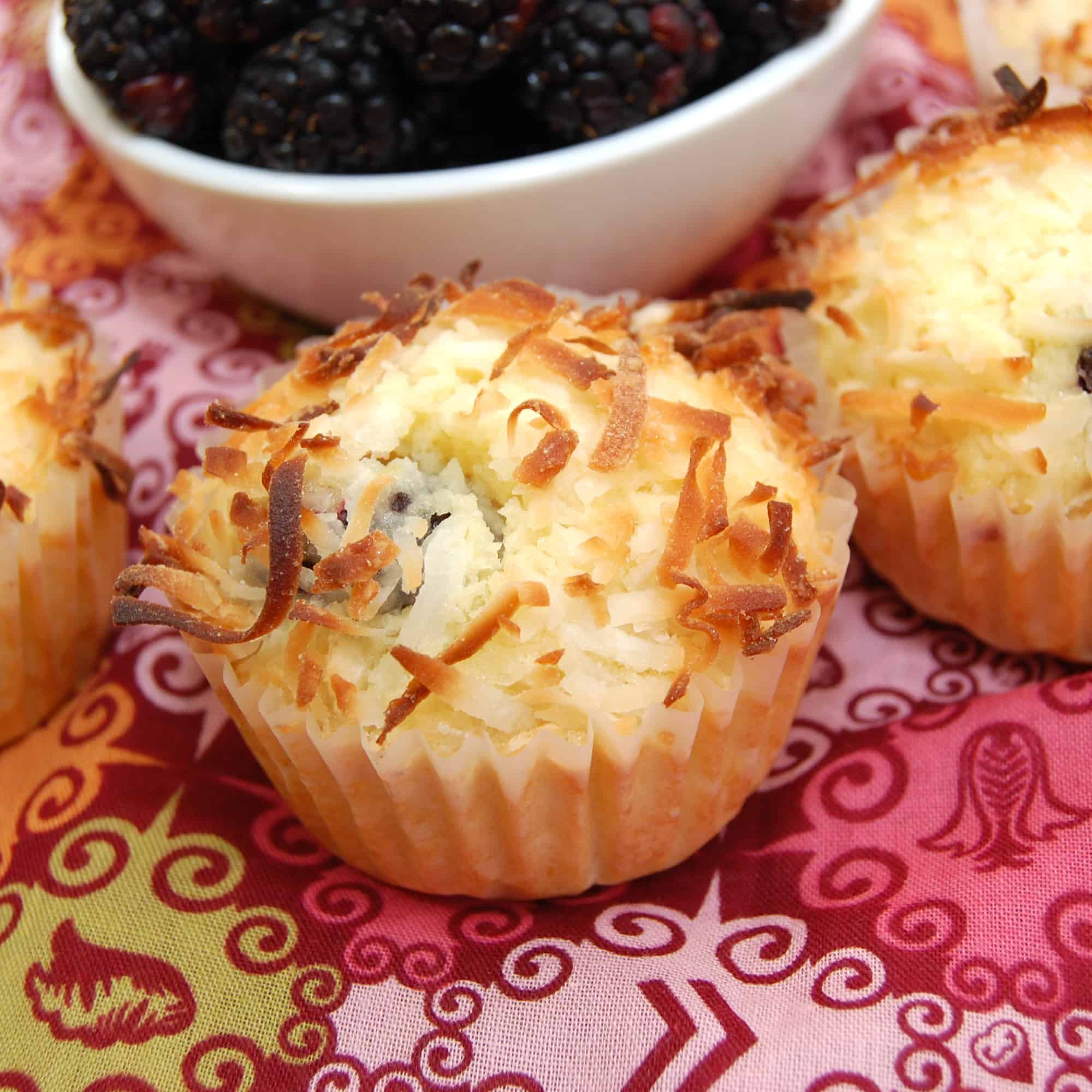 Moist and dense pound cake muffins packed with plump, juicy blackberries, coconut, and lemon zest. Berries are starting to make an appearance at my local grocery store and I couldn't be happier! When I saw the giant container of plump blackberries I knew I had to buy them. Who cares if I had a recipe to use them in or not…I had to have them!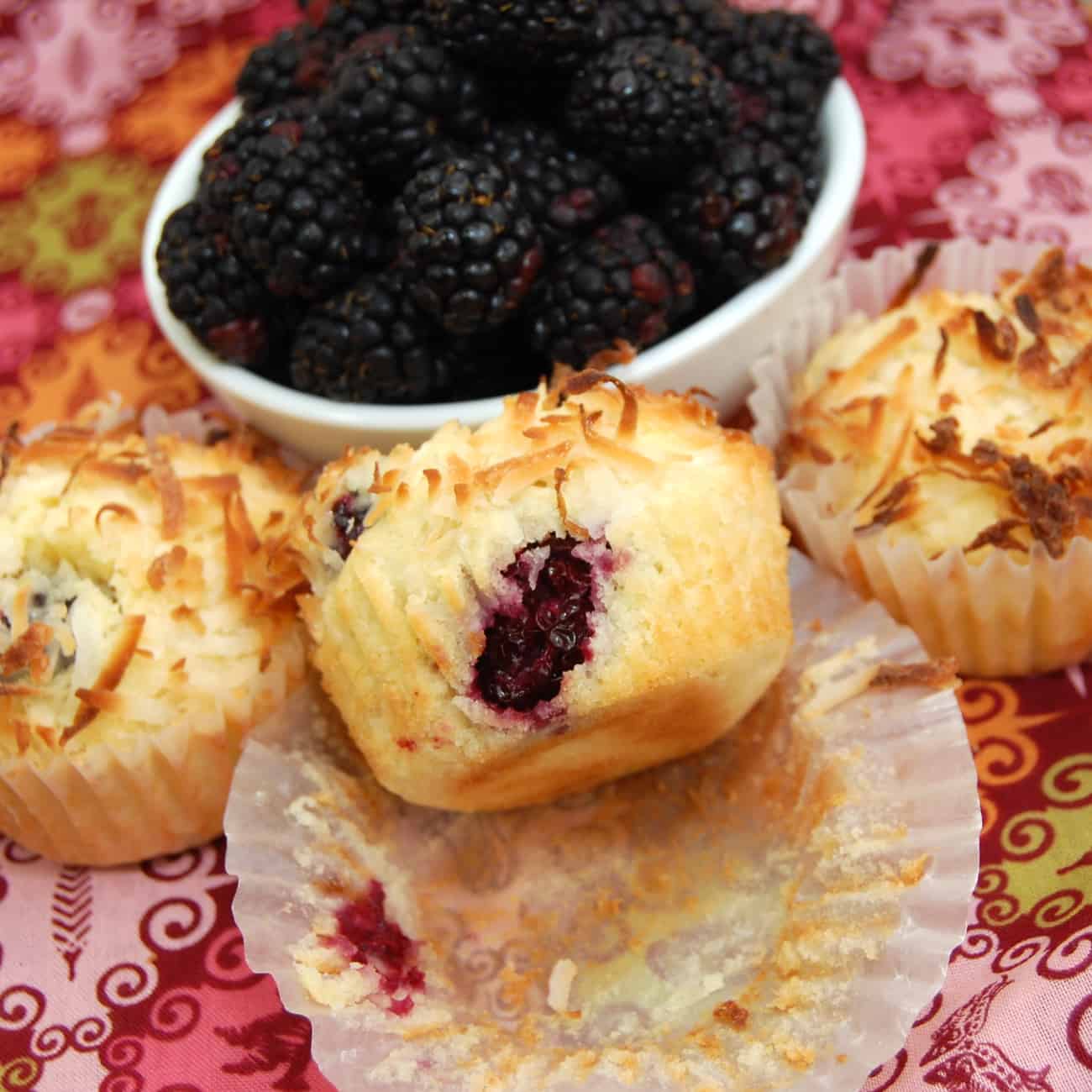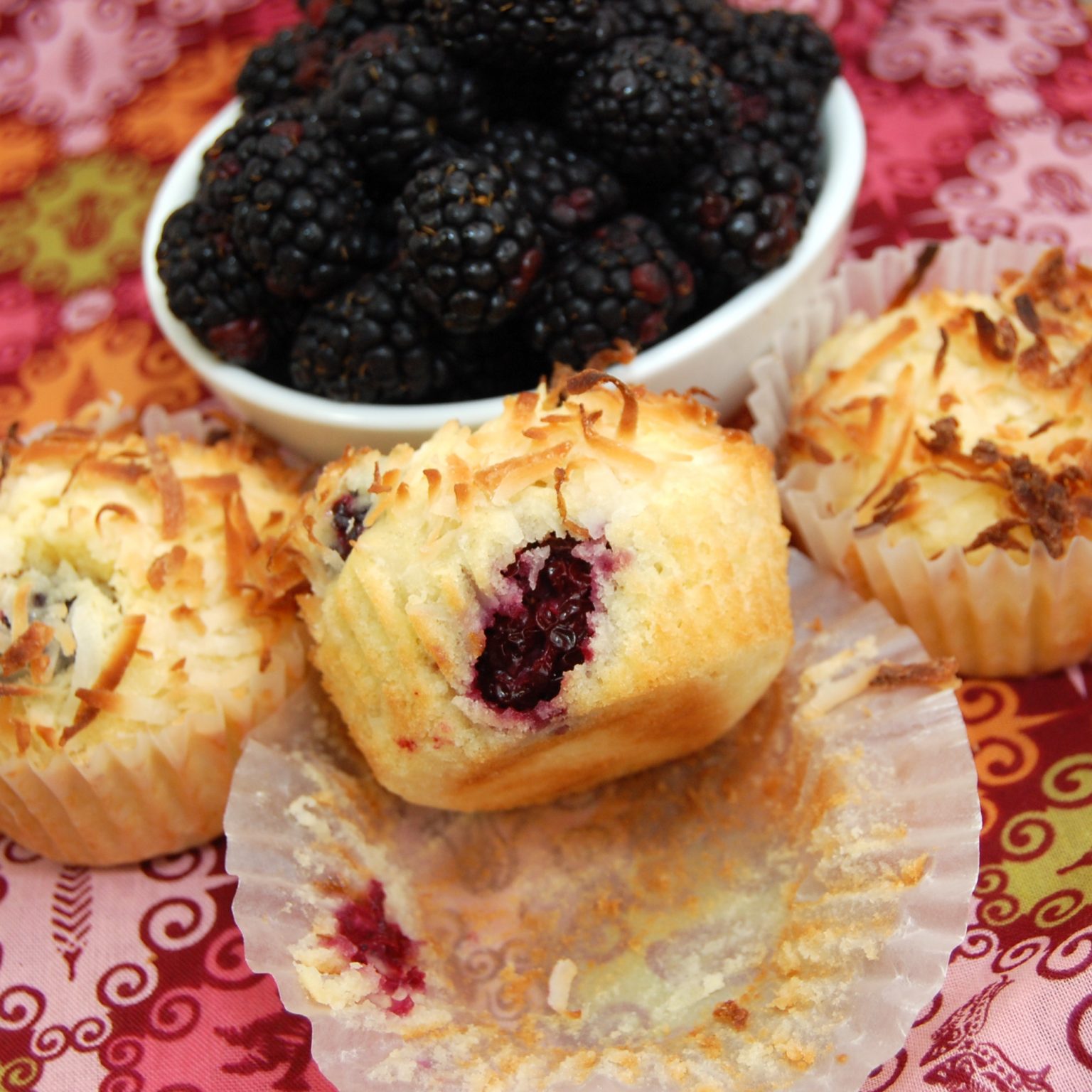 I woke up on Saturday morning craving the blackberries in my fridge and some freshly baked muffins. I found this delicious recipe and didn't think twice.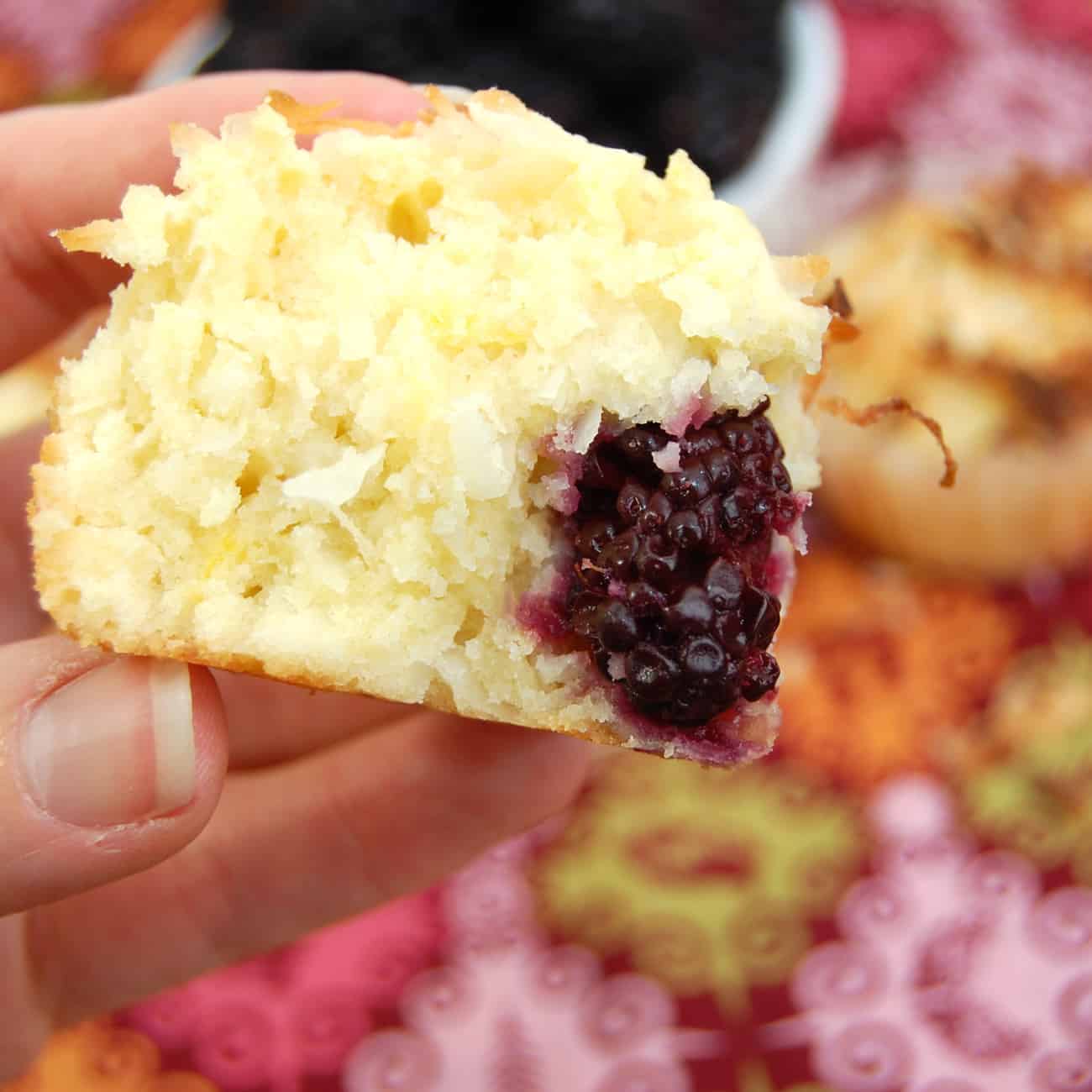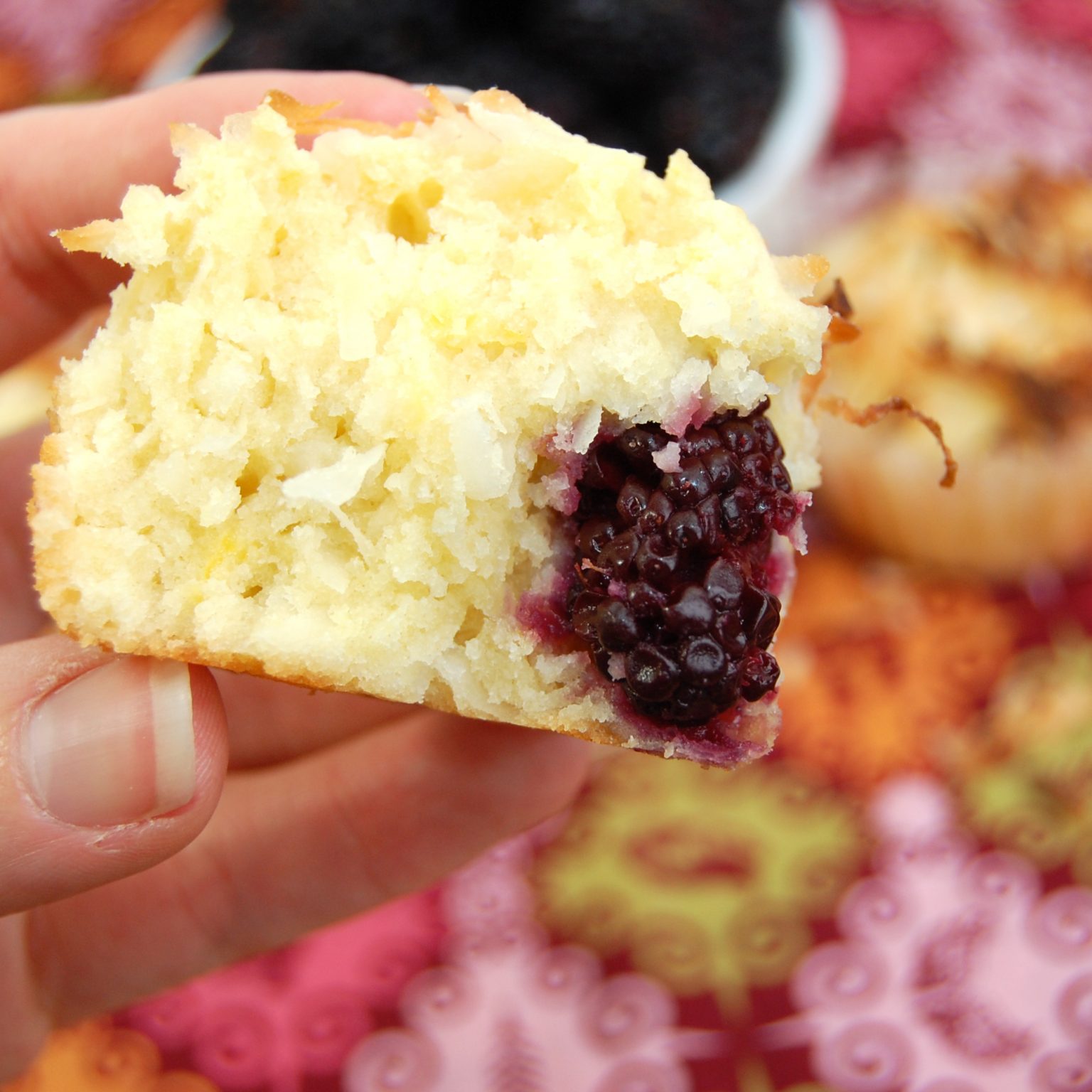 These muffins are super moist and just perfect to serve with coffee or tea on Mother's Day.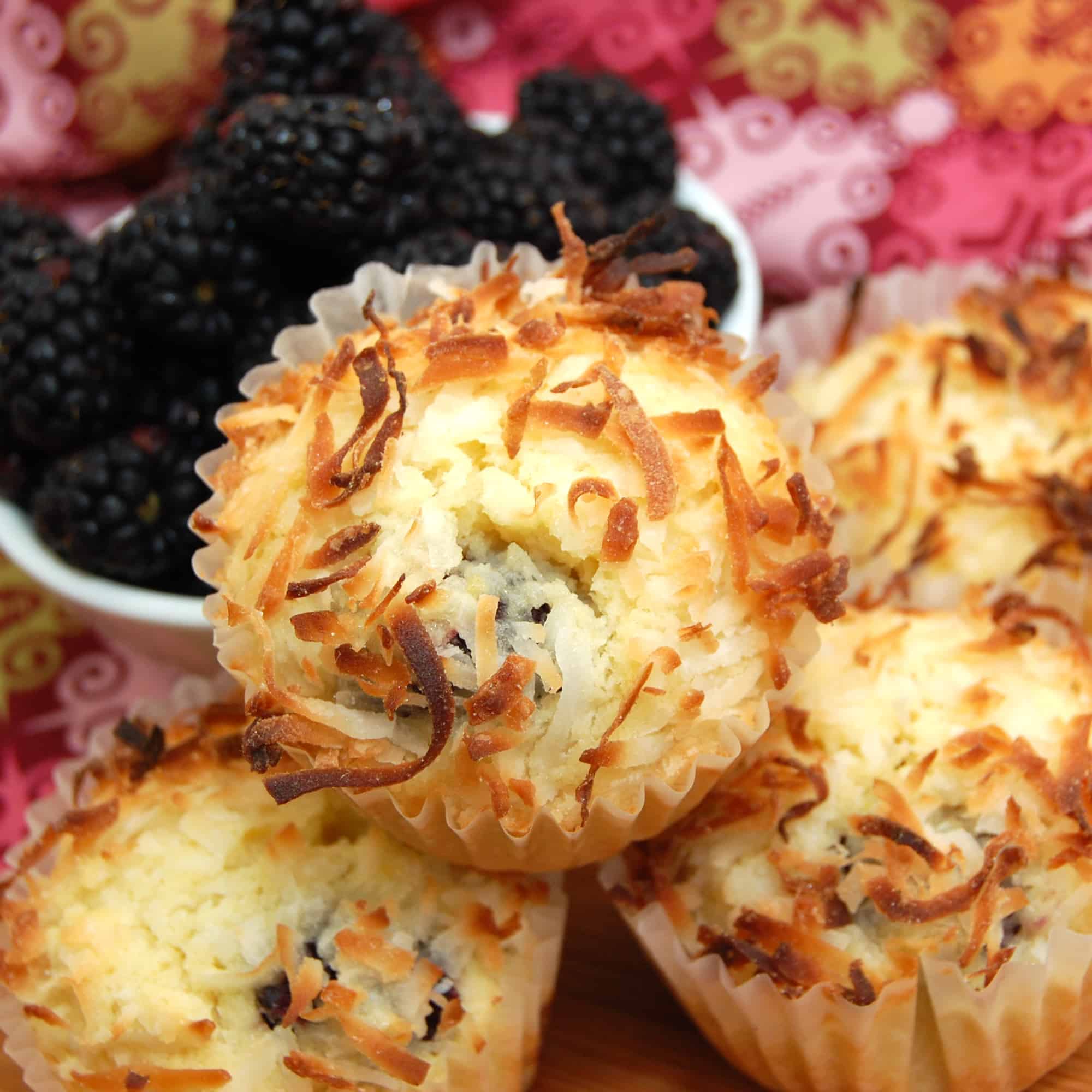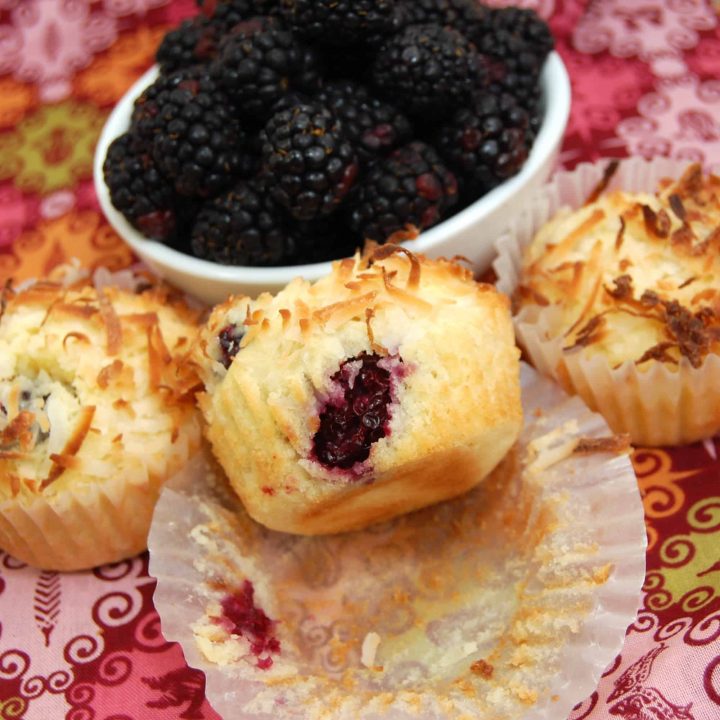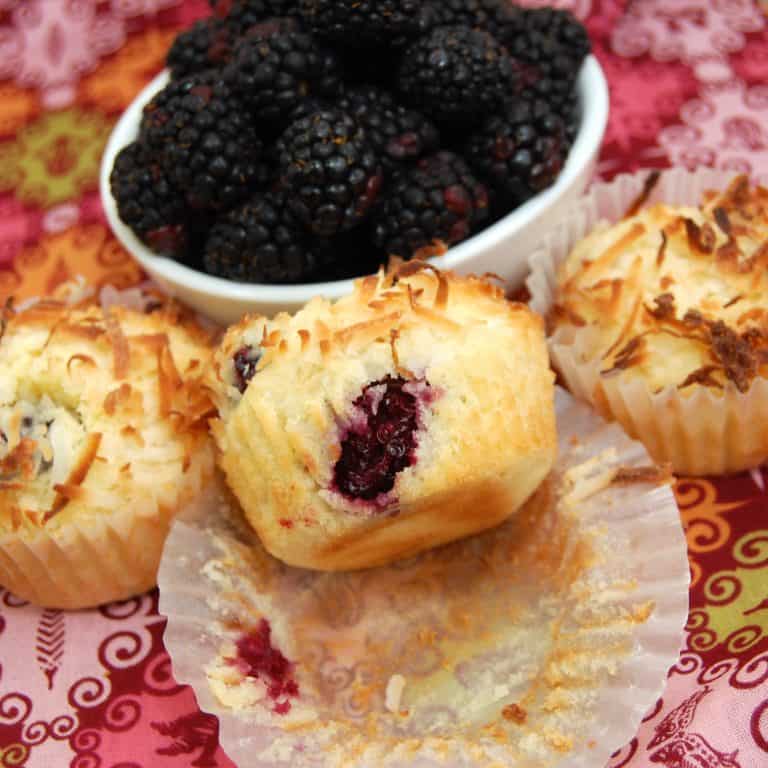 Blackberry Coconut Pound Cake Muffins
Ingredients
1/2 cup (1 stick) unsalted butter, softened
3/4 cup sugar
2 teaspoons freshly grated lemon zest
2 large eggs
5 tablespoons heavy cream
1 cup all-purpose flour
1/4 teaspoon salt
1/2 cup plus 3 tablespoons sweetened flaked coconut
1/2 cup blackberries
Instructions
Preheat oven to 350 degrees F. Line 9 muffin cups with muffin liners or spray with nonstick cooking spray.
In the bowl of a stand mixer fitted with the paddle attachment, beat together butter, sugar and lemon zest until light and fluffy. Beat in eggs, one at a time. Beat in cream until combined. With the mixer on low speed, mix flour and salt until just combined. Stir in 1/2 cup coconut and gently fold in blackberries.
Spoon batter into cups, filling the cups, and smooth tops. Divide batter equally among prepared muffin cups. Top the muffins with remaining 3 tablespoons of coconut. Bake until muffin tops are golden and springy to the touch, 23 to 25 minutes, rotating halfway through baking time. Cool muffins in muffin tin for 5 minutes, then transfer to wire rack and cool 5 minutes before serving.
Source:
Thibeault's Table
, originally from
Food Channel