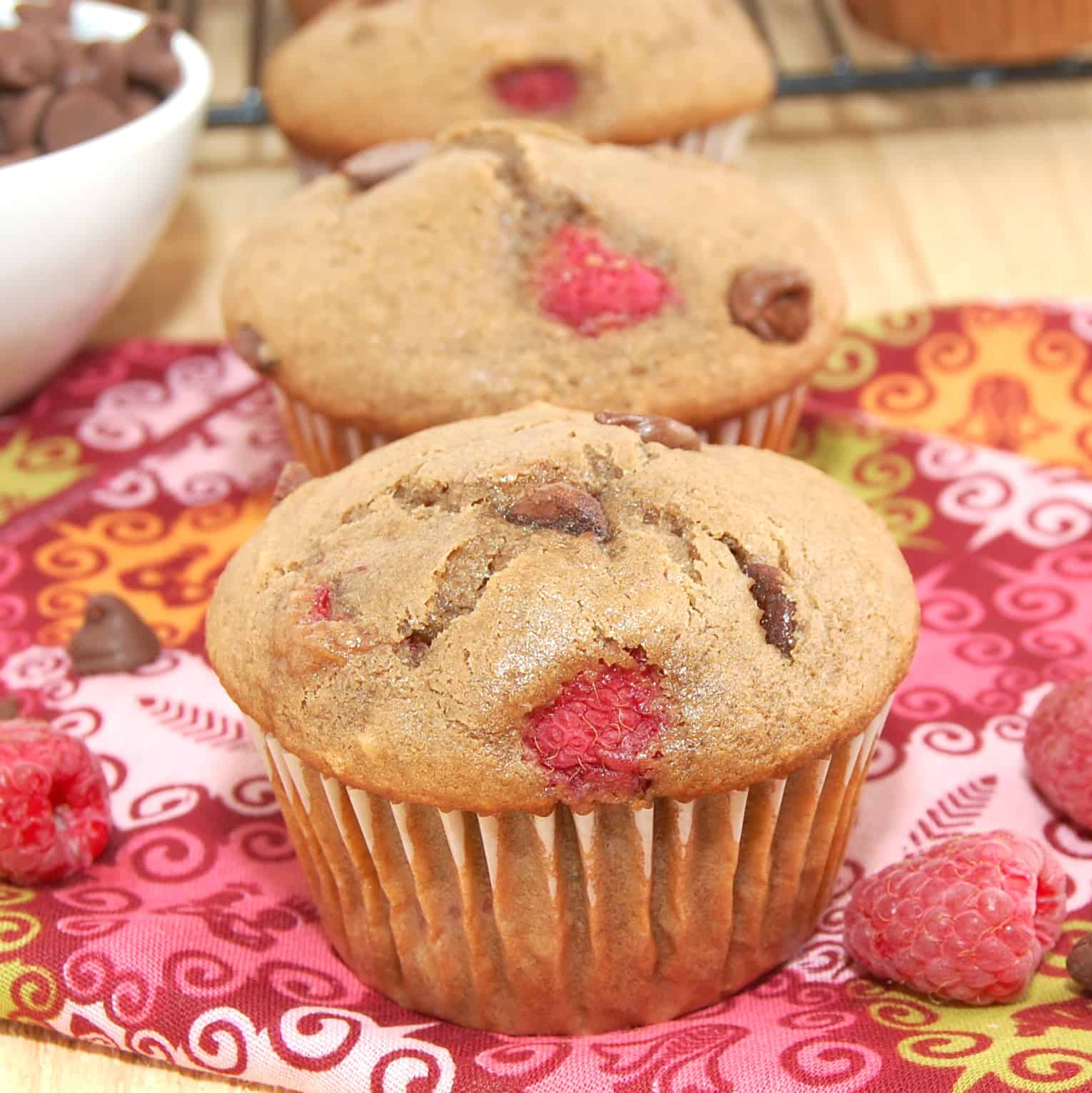 Super moist and chocolately muffins bursting with gooey chocolate chips and sweet and tangy raspberries. I was drawn to this recipe as soon as I saw that it called for fresh raspberries.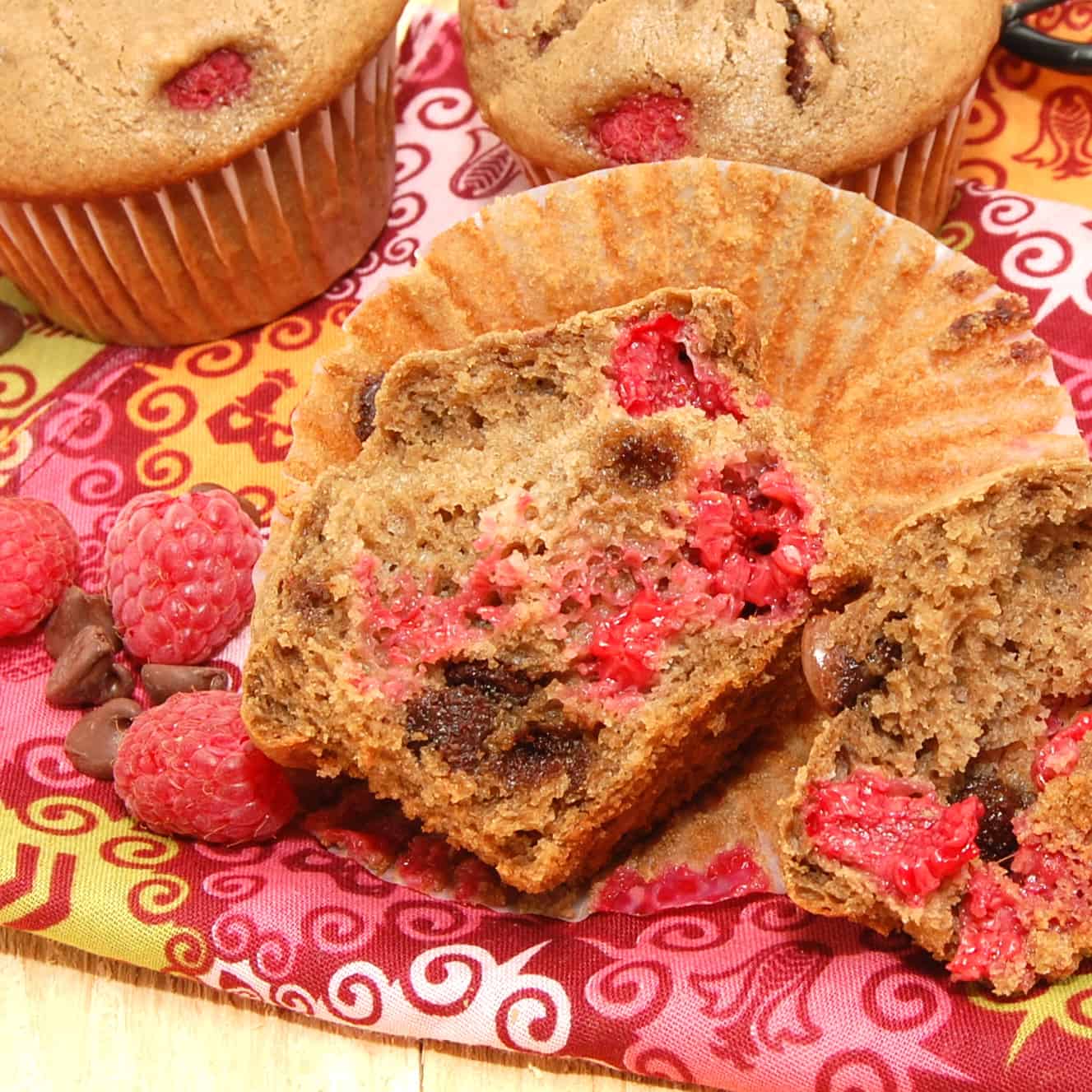 I am a sucker for any recipe that uses fresh fruit. Of course you can use frozen raspberries, but with all of the fresh raspberries in season right now, why would you? 😉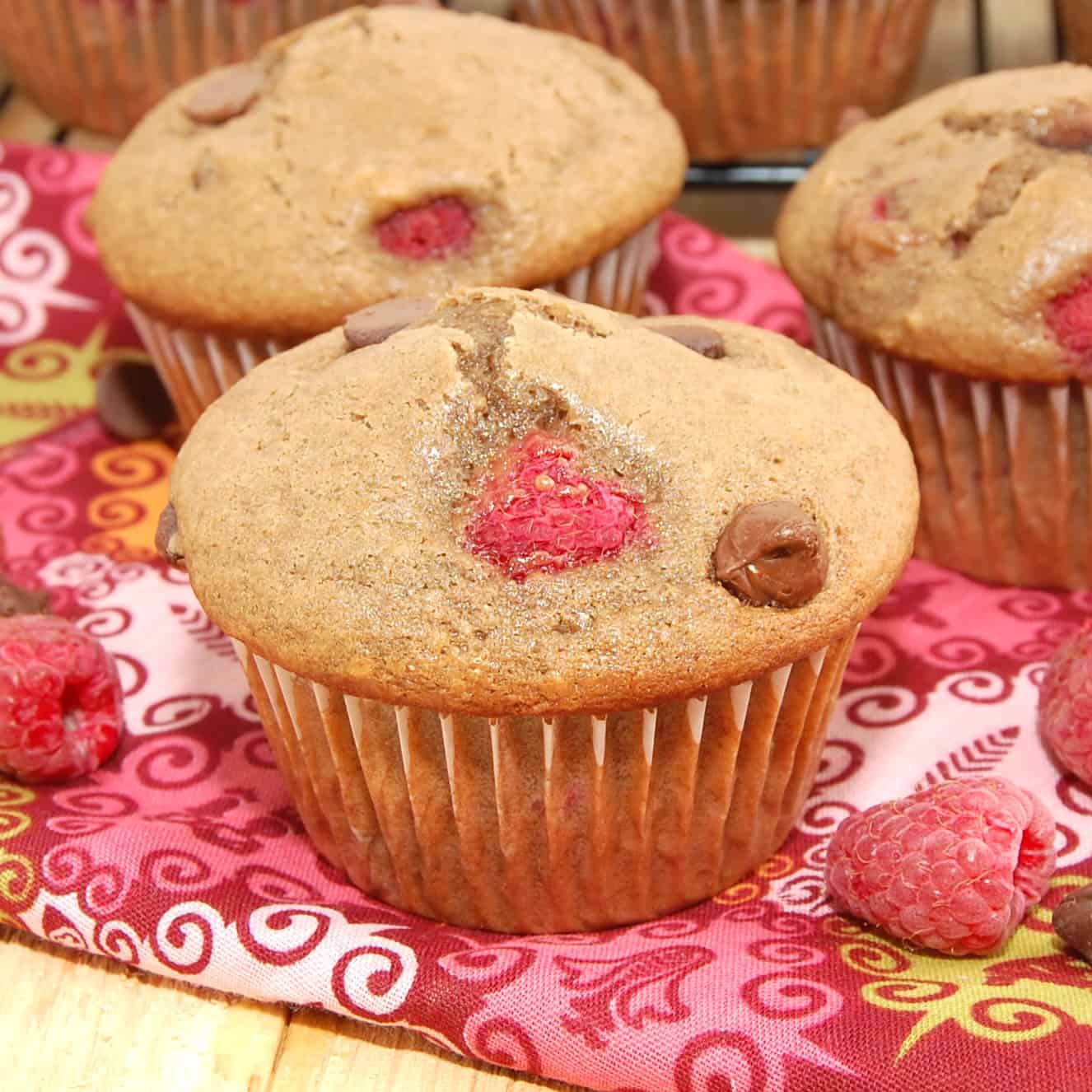 These muffins give us the perfect excuse to have a little chocolate in the morning! What could be better? 😀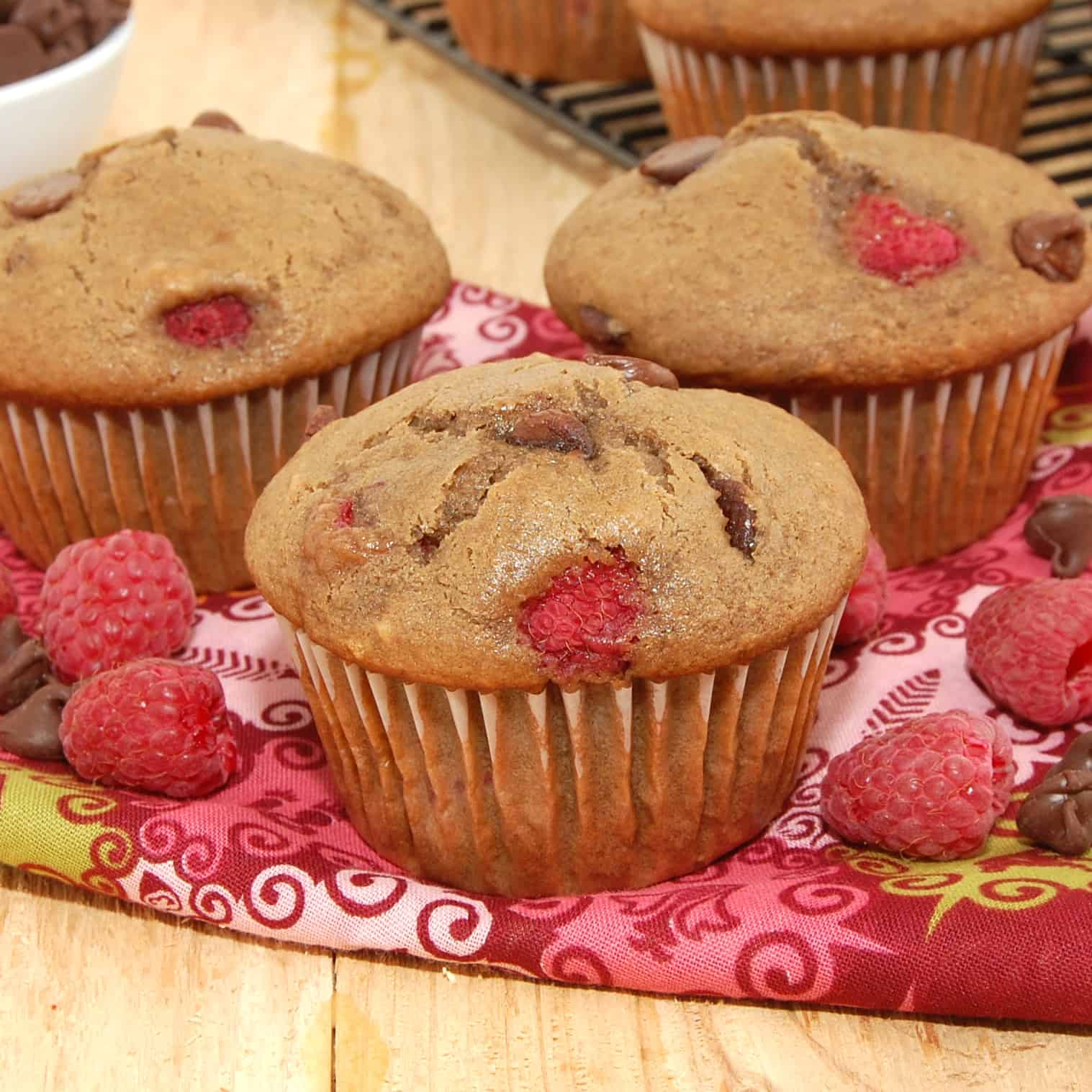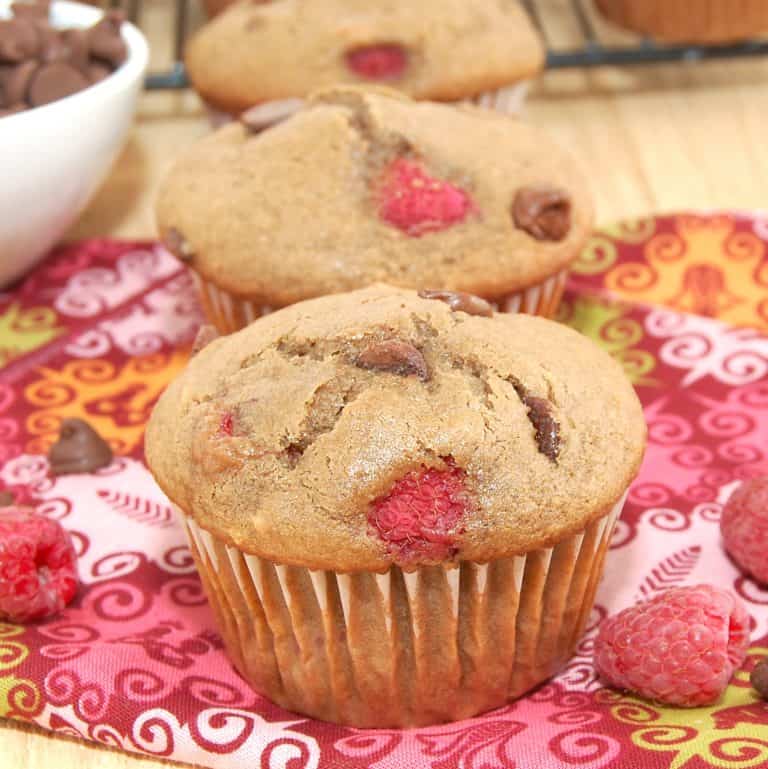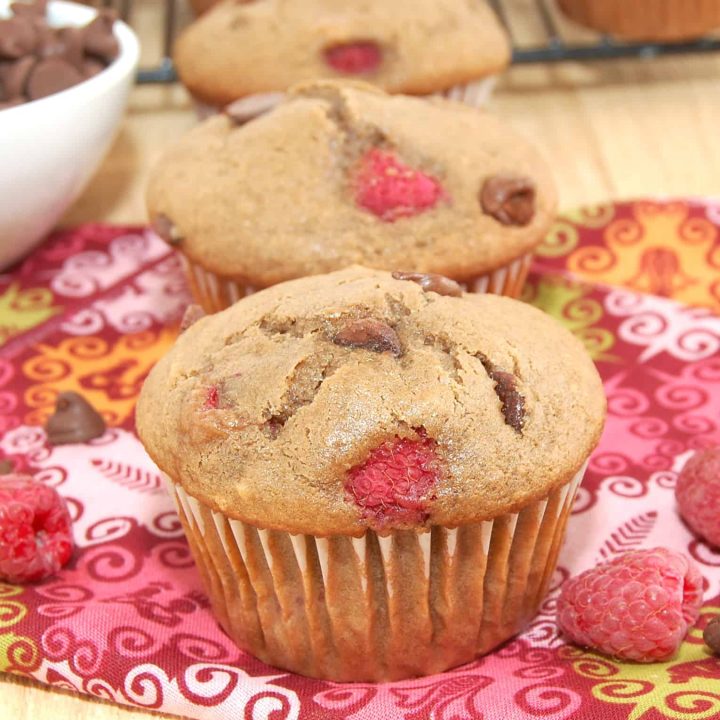 Double Chocolate Raspberry Muffins
Ingredients
1 3/4 cups all-purpose flour
2 teaspoons baking powder
1/2 teaspoon baking soda
1/2 teaspoon salt
1/4 cup cocoa powder
1 teaspoon instant espresso powder
1 cup sugar
1 cup whole milk
1/3 cup plus 2 teaspoons vegetable oil
1 egg
1 teaspoon vanilla extract
1 cup semisweet chocolate chips, divided
1 cup fresh raspberries

Instructions
Preheat oven to 400° F. Lightly grease 12 muffin cups or line with muffin papers
In a large bowl, sift together flour, baking powder, baking soda, salt, cocoa powder, espresso powder and sugar;set aside.
In a medium bowl, whisk together milk, oil, egg and vanilla extract. Add flour mixture and hand stir until just blended. Gently fold in 3/4 cup of chocolate chips raspberries.
Distribute the batter evenly among prepared muffin cups. Sprinkle the remaining 1/4 cup chocolate chips on top and bake 18- 20 minutes or until a toothpick inserted in the middle comes out clean. Cool in muffin pan for five minutes then transfer to wire rack to cool completely.
Source:
adapted from
Fresh and Foodie
, originally adapted from
Nigella Lawson