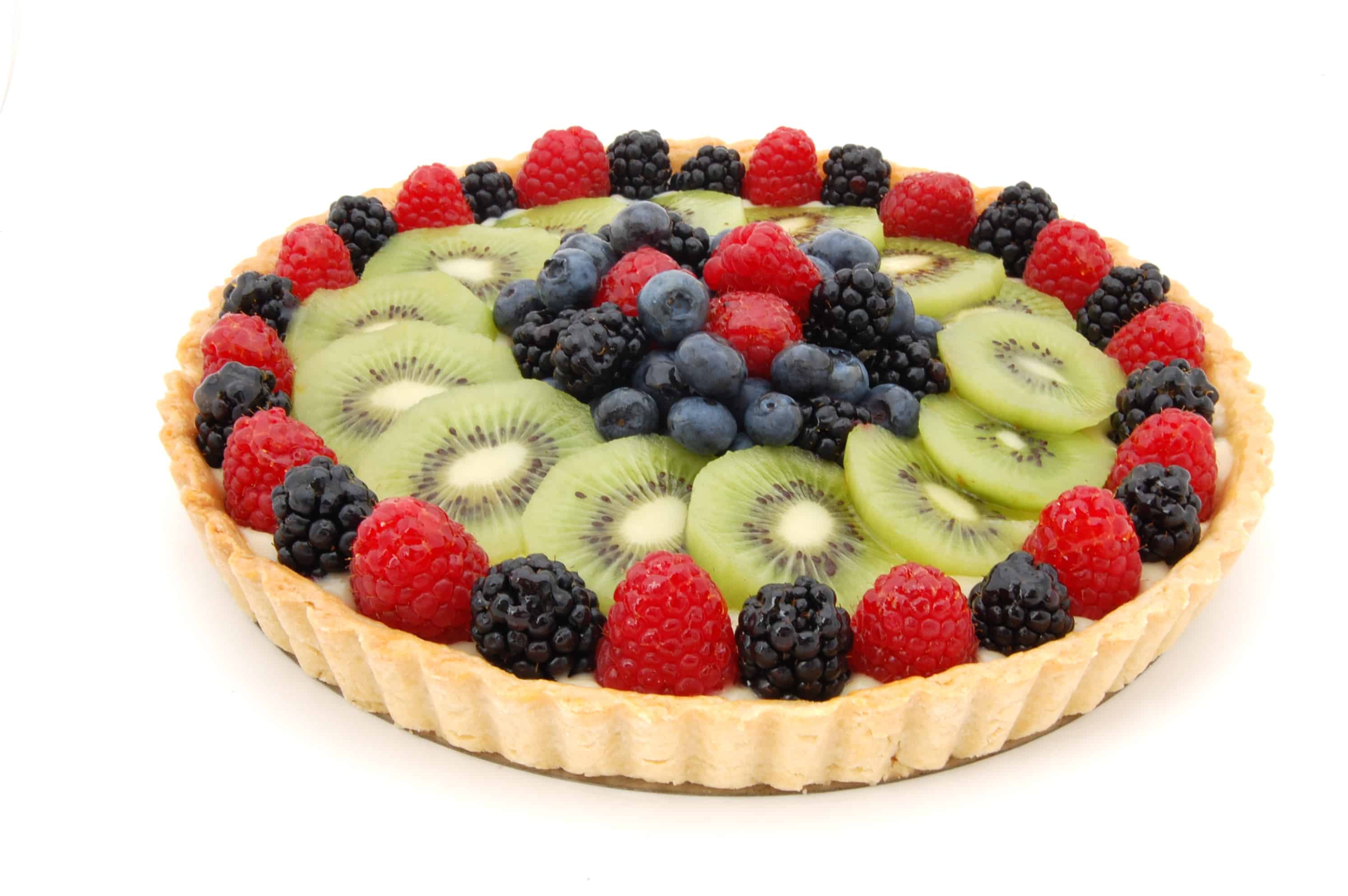 Here is one of my favorite summer desserts to make. Not only is it visually striking but with each bite you will experience a mouthful of crumbly crust, rich silky pastry cream, and juicy ripe fruit.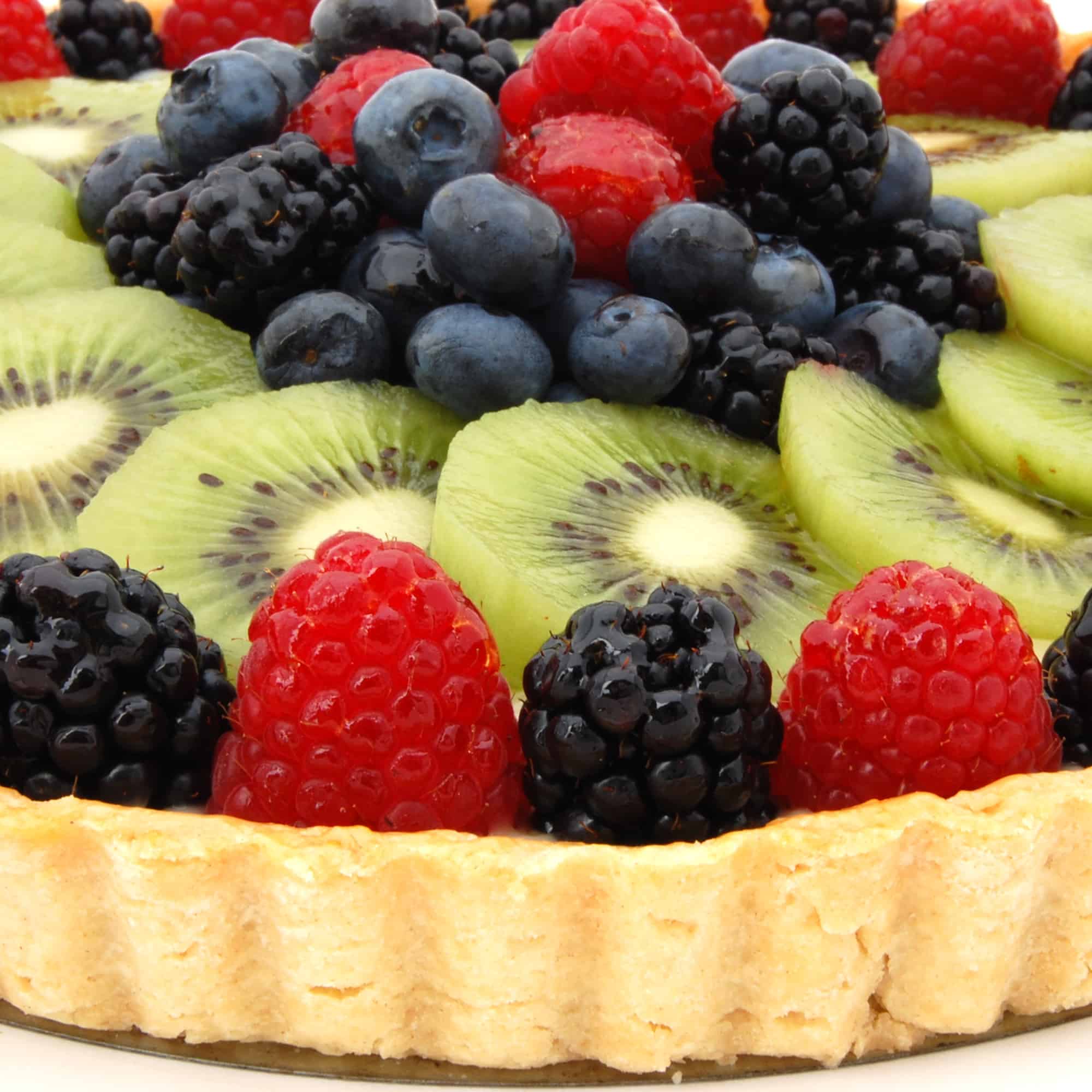 The first time I made this dessert was for a get-together with my husband's side of the family. Everyone raved about this delicious fresh fruit tart.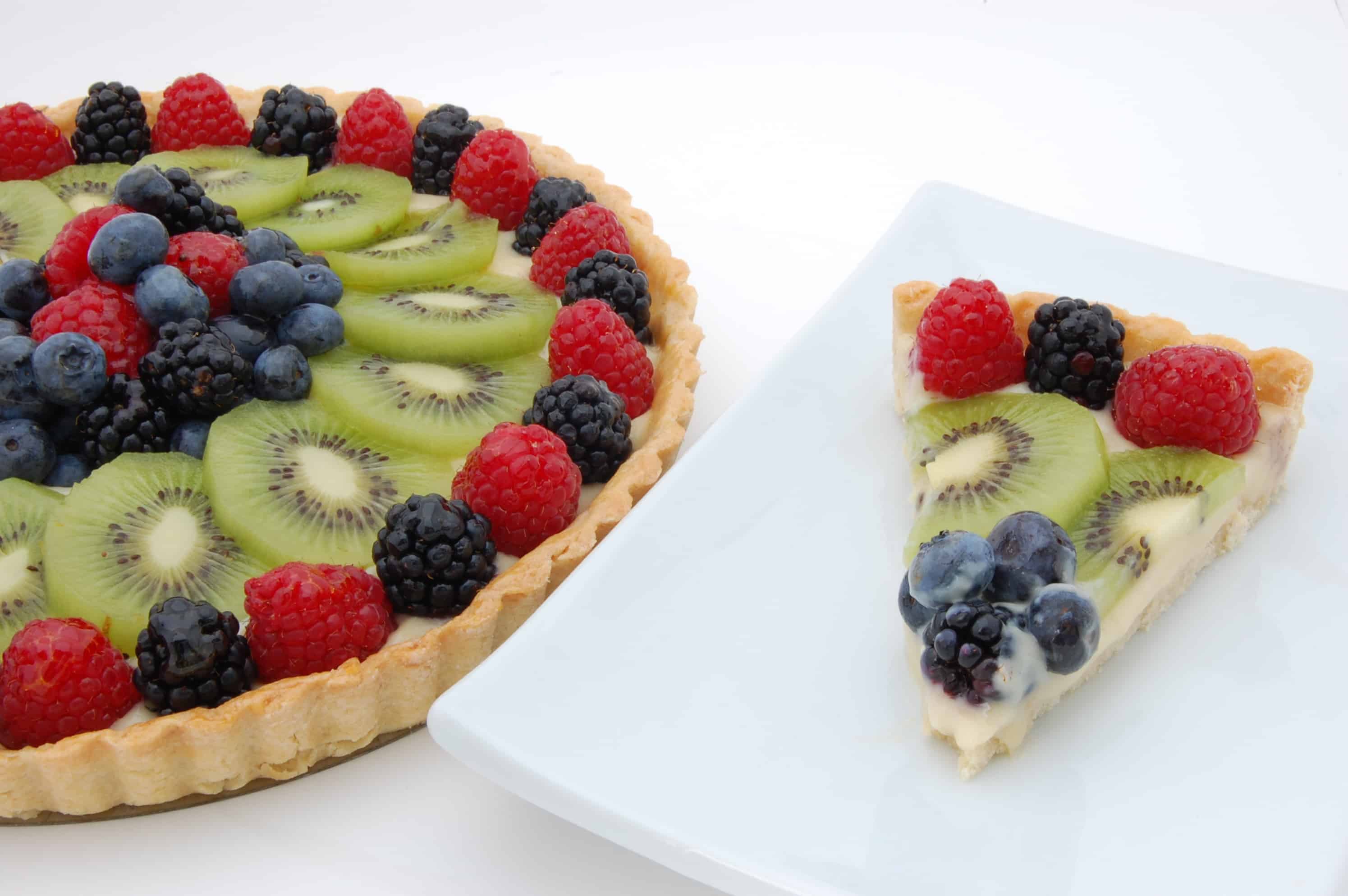 They are a simple and elegant way to turn summer fruits into a beautiful dessert that looks like you spent hours making it! I have been meaning to make this dessert all summer long, however something always seems to interfere with my plans. This weekend was the perfect opportunity to make this delicious fruit tart. With all the fresh seasonal fruit available this time of year, make this for your next family get-together or potluck.
Step 1.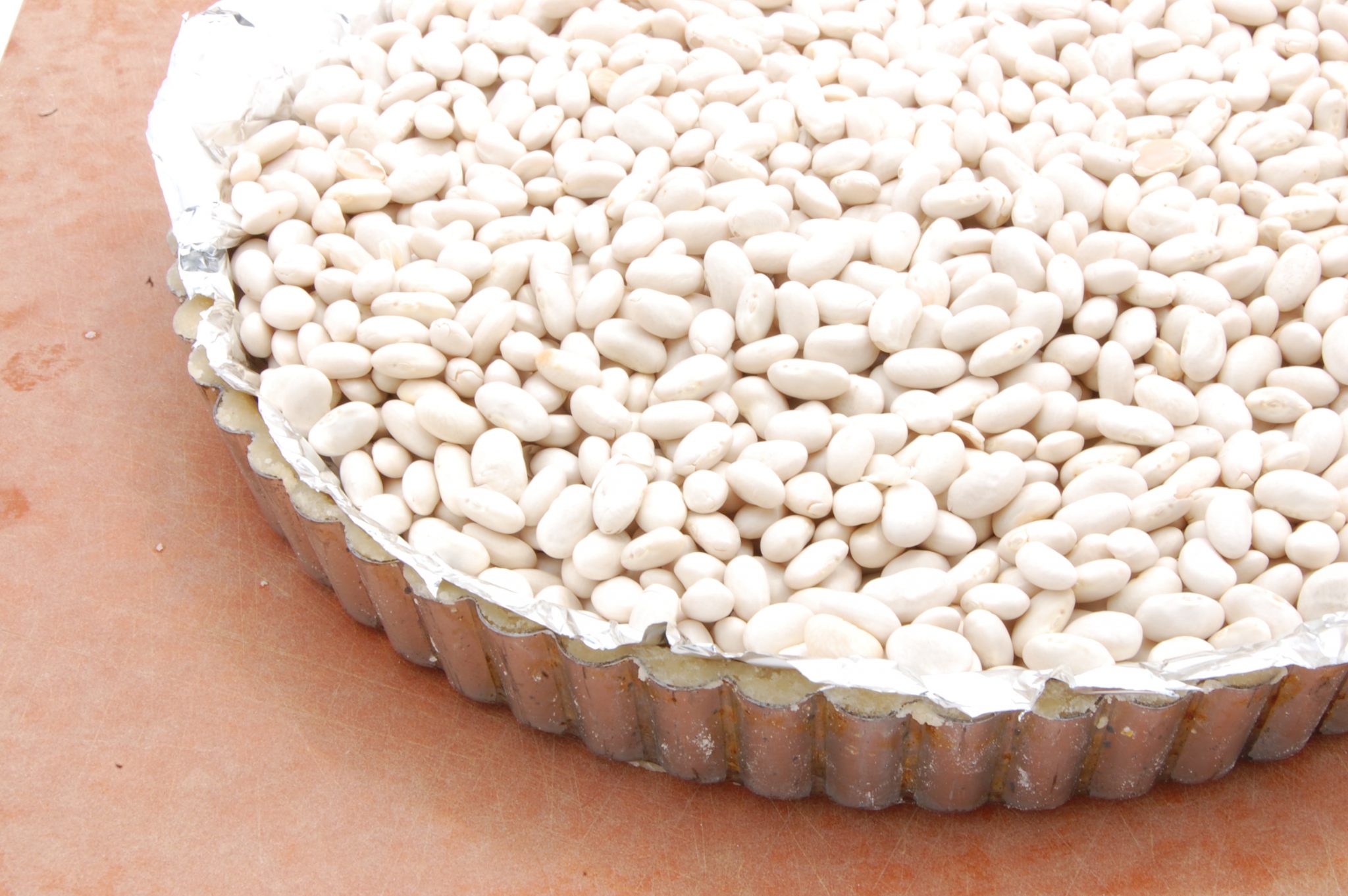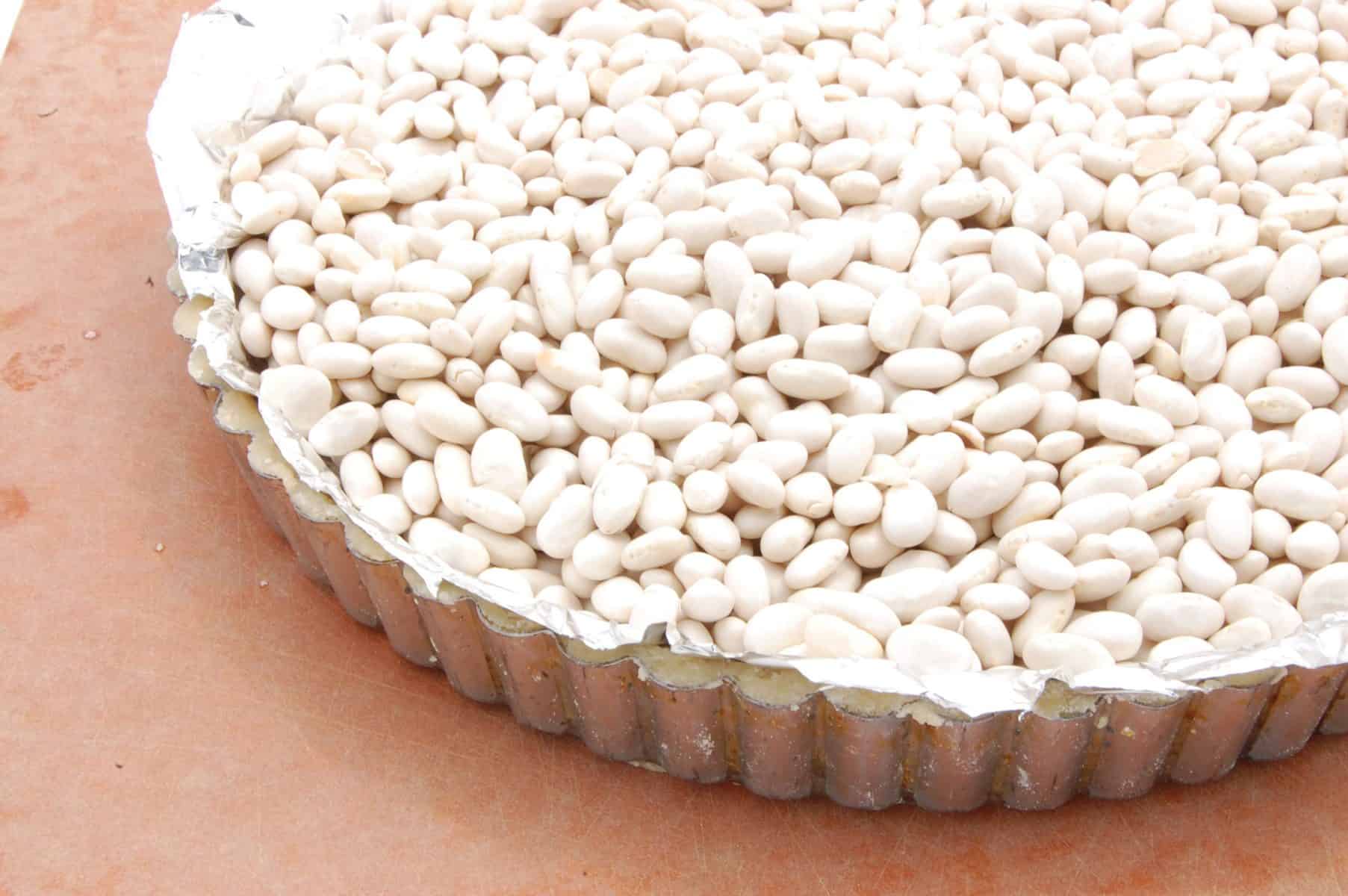 Step 2.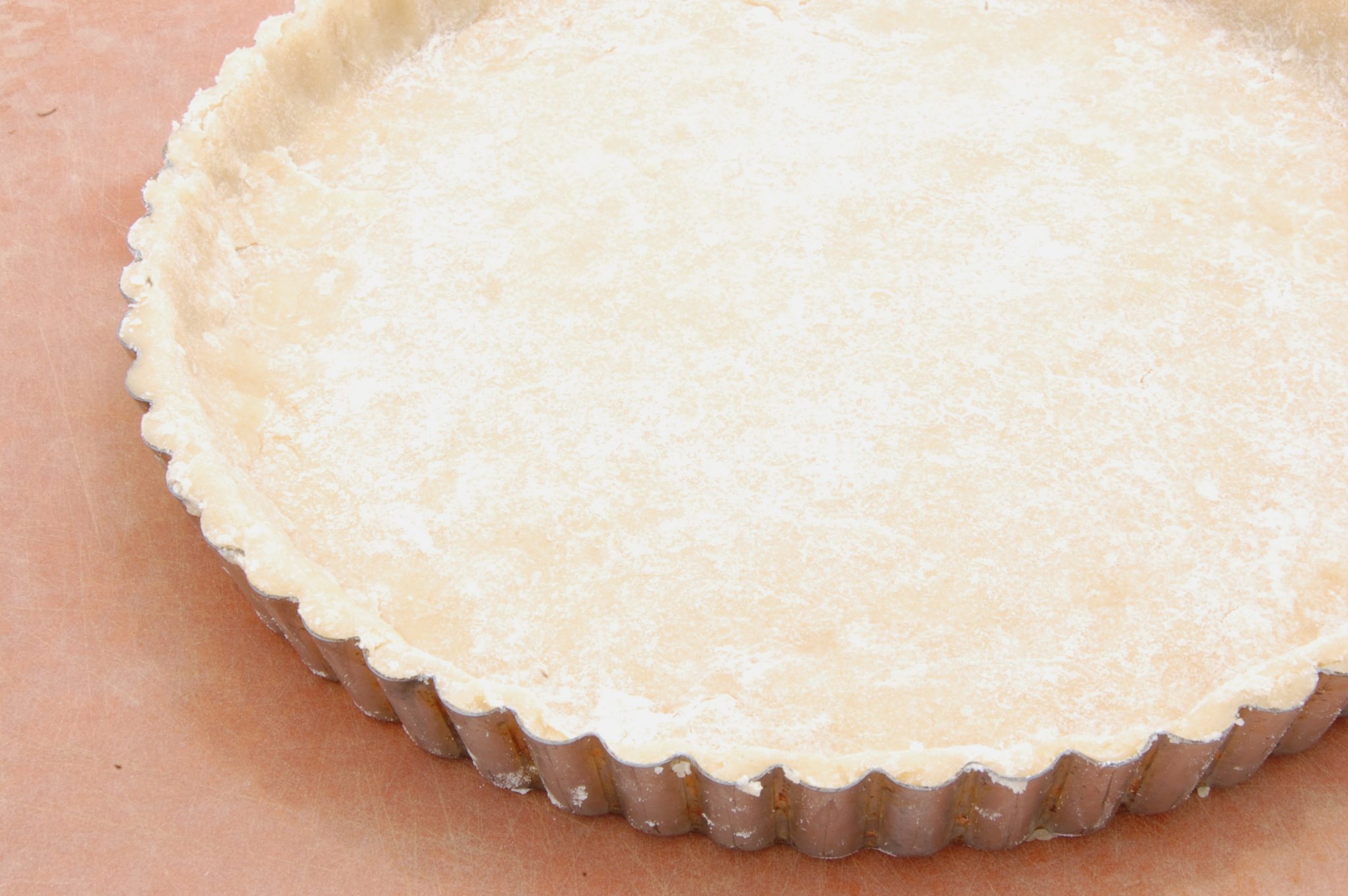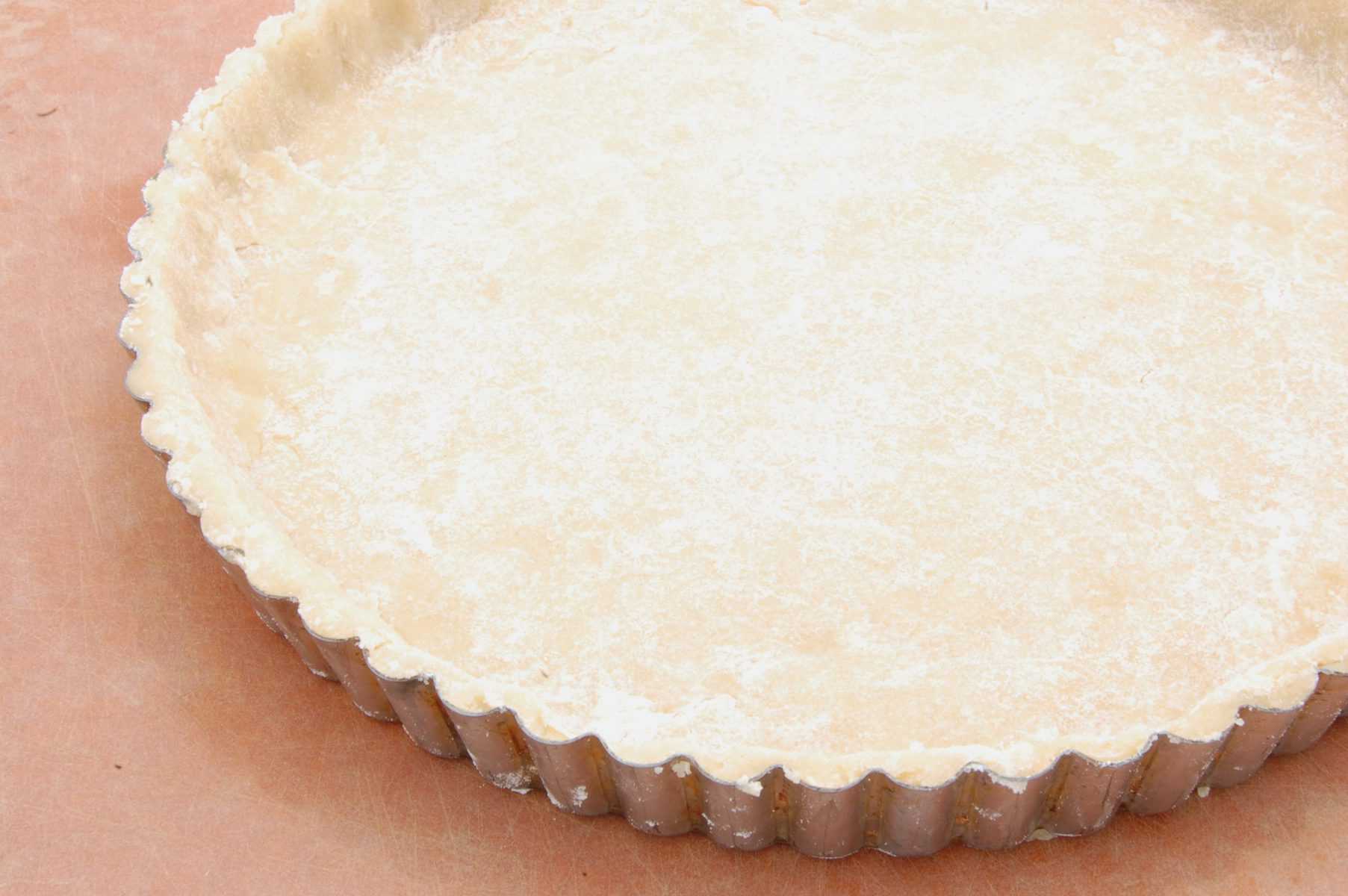 Step 3.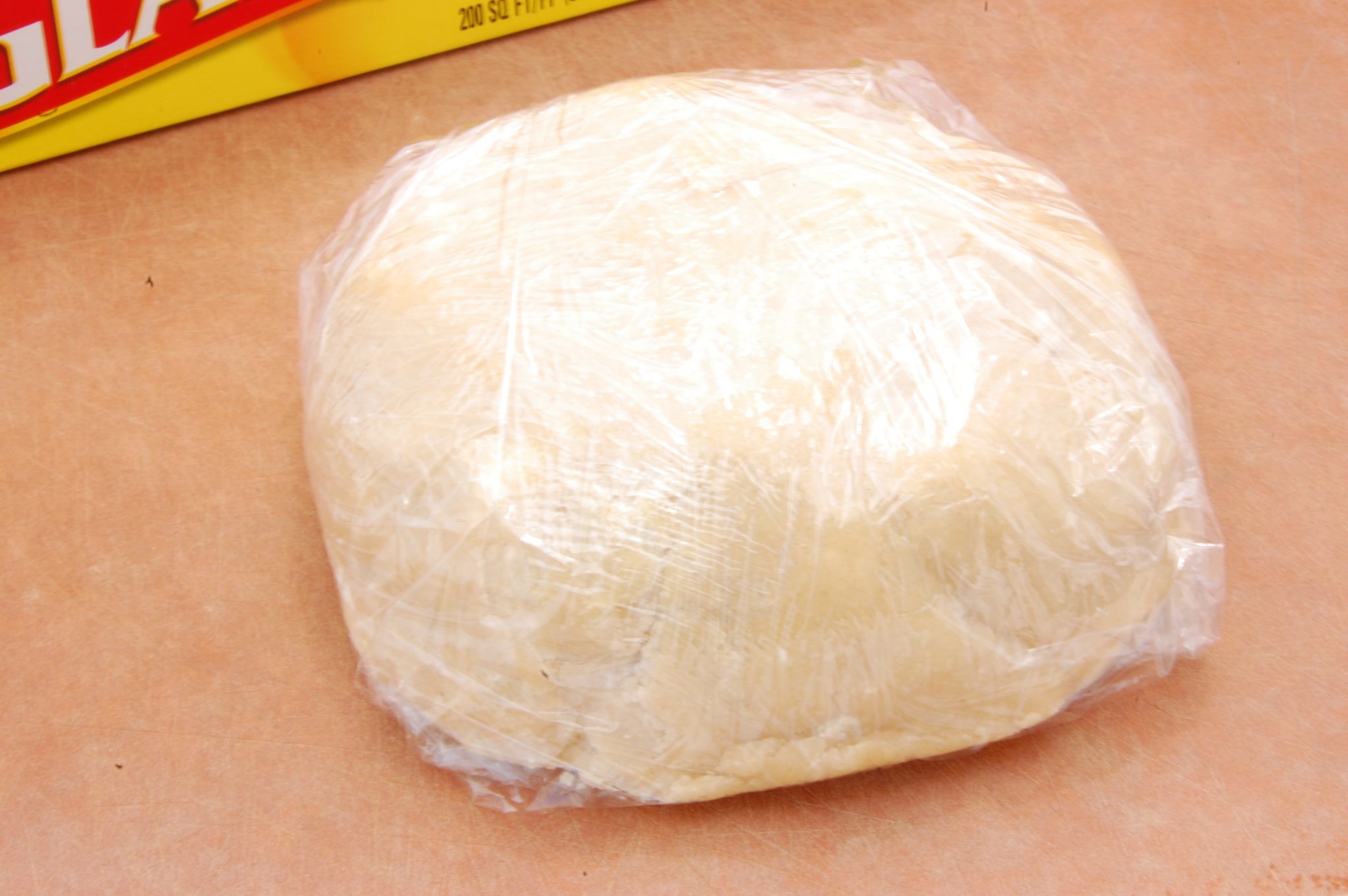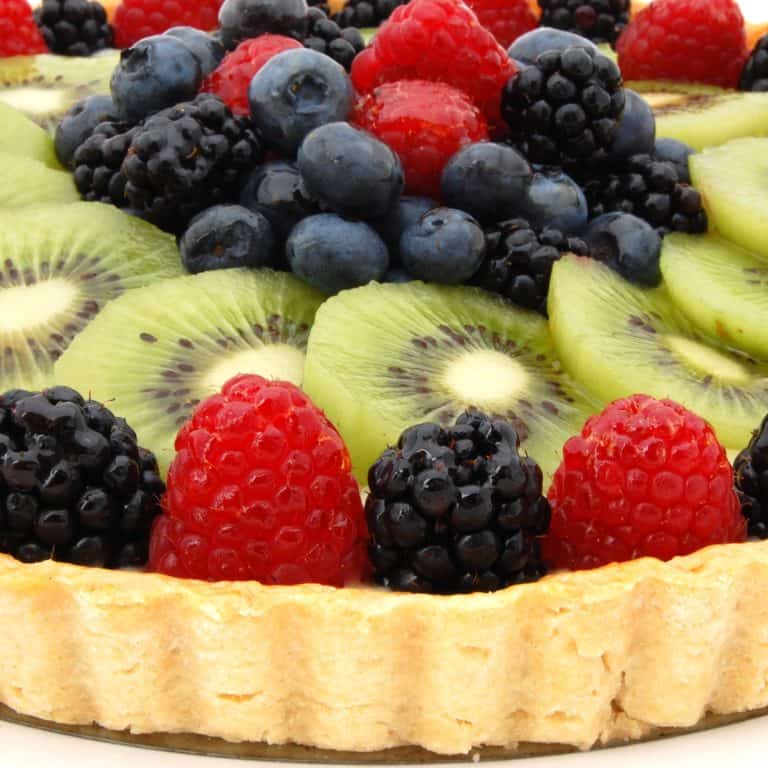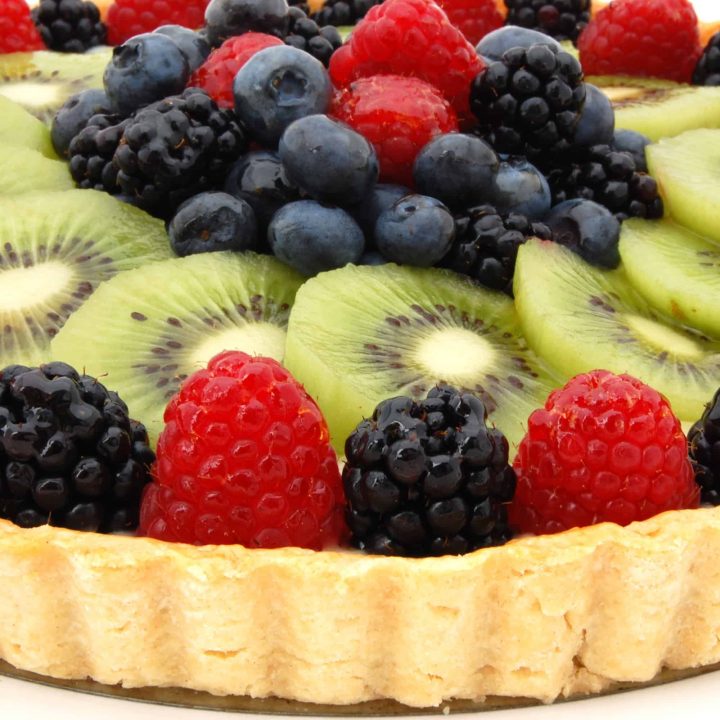 Fresh Fruit Tart
Ingredients
1 1/2 cups all purpose flour
1/8 teaspoon salt
1/2 cup unsalted butter
1/4 cup granulated white sugar
1 large egg, lightly beaten
1 1/4 cups milk
1 1/2 teaspoon vanilla extract
3 large egg yolks
1/4 cup granulated white sugar
1/8 cup all-purpose flour
2 tablespoons cornstarch
3/4 tablespoon liqueur (Grand Marnier, Brandy, Kirsch)
1/2 cup apricot preserves
1 tablespoon liqueur (Grand Marnier, Brandy, Kirsch)
2 – 3 cups mixed fruit, such as raspberries, blackberries, kiwifruit, blueberries, etc.
Instructions
In a medium bowl, sift together flour and salt, set aside. In the bowl of a stand mixer, beat butter until softened. Add sugar and beat until light and fluffy. Gradually add the beaten egg, beating just until incorporated. Add flour mixture all at once and mix just until it forms a ball. Do not over mix. Flatten the pastry into a disk, cover with plastic wrap, and refrigerate for 20 minutes or until firm.
Remove dough from refrigerator, unwrap and roll out on a lightly floured surface into a 12 inch circle. To ensure uniform thickness, lift up and turn the pastry a quarter of a turn as you roll. Transfer to a 9 inch tart pan with removable bottom by lightly rolling the pastry around the rolling-pin, dusting off any excess flour as you roll. Unroll the dough on top of tart pan. Working around the circumference of the pan, ease the dough into the pan corners by gently lifting the edge with one hand while pressing it into the corners with the other hand. Press the dough against the fluted sides of the pan. Roll the rolling-pin over top of pan to get rid of excess pastry. Prick bottom of dough with a fork to prevent the dough from puffing up as it bakes. Cover and refrigerate for 20 minutes.
Preheat oven to 400 degrees F and place rack in center of oven. Line unbaked pastry shell with parchment paper or aluminum foil. Fill tart pan with pie weights or beans, making sure the weights are to the top of the pan and evenly distributed over the entire surface.
Bake crust for 20 to 25 minutes, rotating halfway through baking time, until crust is dry and lightly golden brown. Remove weights and cool crust on wire rack before filling.
In the bowl of a stand mixer with the whisk attachment, mix the sugar and egg yolks together. Sift the flour and cornstarch together and add to the egg mixture, mixing until you get a smooth paste. Set aside.
In a medium saucepan, combine the milk and vanilla extract over medium heat until simmering. Remove from heat and add 1/2 cup of simmering milk to the egg mixture, whisking constantly to prevent curdling. Add the tempered yolk mixture back to the simmering milk all at once, whisking vigorously. Bring the cream back to a simmer, whisking constantly until a few bubbles burst on the surface and the mixture is thickened, about 30 seconds. Remove from heat and immediately whisk in the liqueur. Pour into a medium bowl and immediately cover with plastic wrap to prevent a crust from forming. Cool. If not using right away refrigerate until needed, up to 3 days. Beat before using to get rid of any lumps that may have formed.
Heat the apricot preserves in a small saucepan over medium heat until completely melted. Remove from heat and add liqueur and stir until combined. Strain mixture through a fine strainer to remove any fruit lumps. Let cool until it is only slightly warm.
Remove tart from the fluted sides of the pan by placing your hand under the pan, touching only the removable bottom (not the sides). Gently push the tart straight up, away from the sides. The fluted tart ring will fall away and slide down your arm. Spread a thin layer of apricot glaze over the bottom and sides of tart. Let the glaze dry for 30 minutes. Spread pastry cream into the tart and level with an offset spatula.
Decorate tart with 2 to 3 cups of mixed fresh fruit. Start with the outside edge and work your way towards the middle of the circle. Cover all the pastry cream with fruit so that no pastry cream is showing through.
After arranging the fruit, rewarm the apricot glaze and gently brush a light coat on the fruit. If not serving immediately, refrigerate. The fruit tart is best eaten the same day as it is assembled. Cover and refrigerate any leftovers.