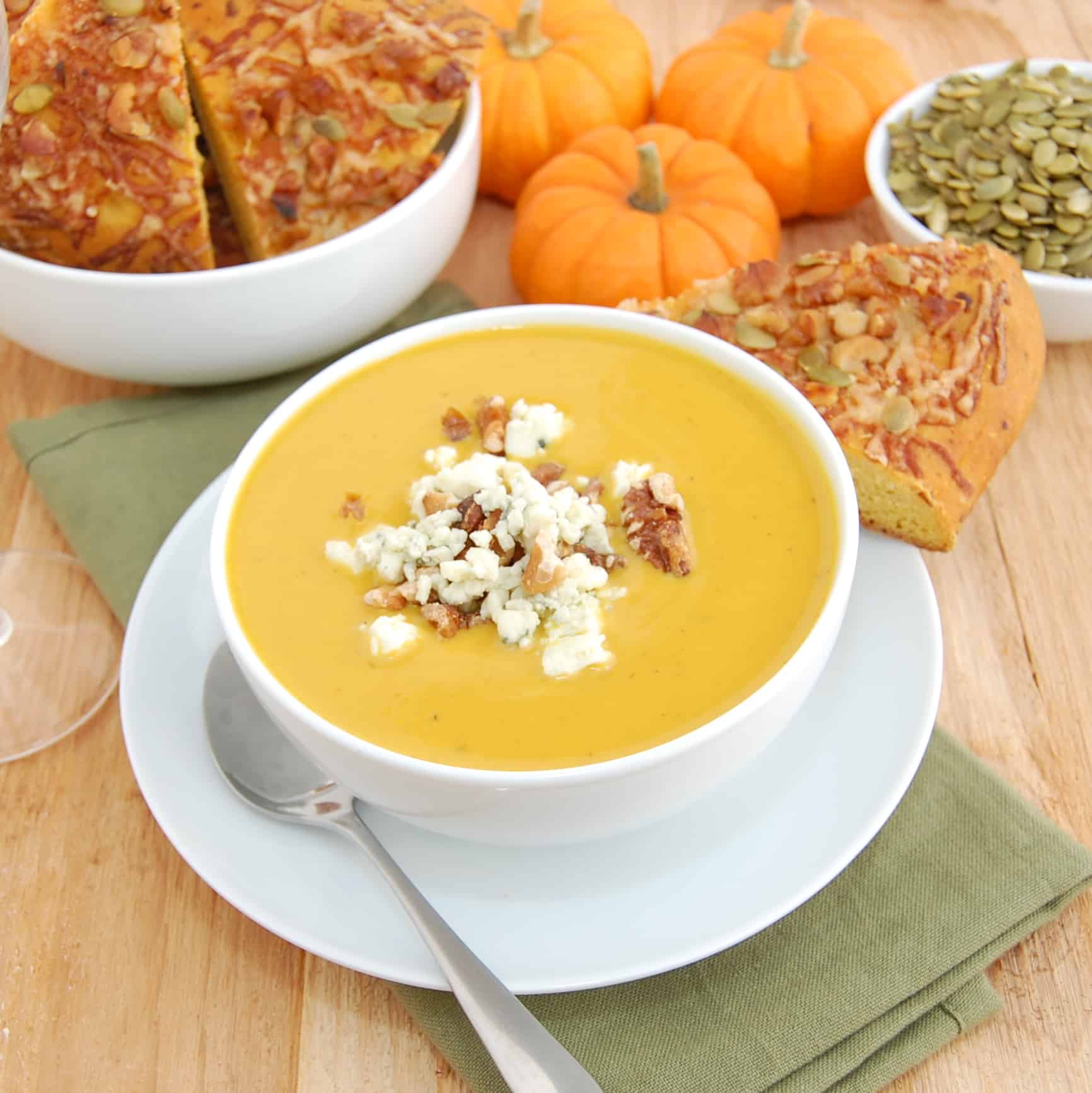 Rich and creamy Harvest Pumpkin Soup is sure to warm you up when the air turns crisp. This time of year there are two things that I look forward to-Starbuck's Pumpkin Spice Latte and Au Bon Pain's Harvest Pumpkin Soup. With no Au Bon Pain anywhere near Peoria, I went on the hunt for a homemade pumpkin soup.
A delicious mix of onions, pumpkin purée, cumin, coriander, nutmeg, maple syrup and sweet cream. If you're looking for something that will warm you up without weighing you down, this vegetarian soup is sure to hit the spot!.
With only 140 calories per serving, this soup is certain to become a fall favorite at your house. As I was eating this soup, all I kept thinking was how wonderful this soup would be for Thanksgiving. Yes, around here I start planning holiday meals really early! 😉 Serve with a slice of Pumpkin Walnut Focaccia for a warm and comforting dinner on a chilly fall evening.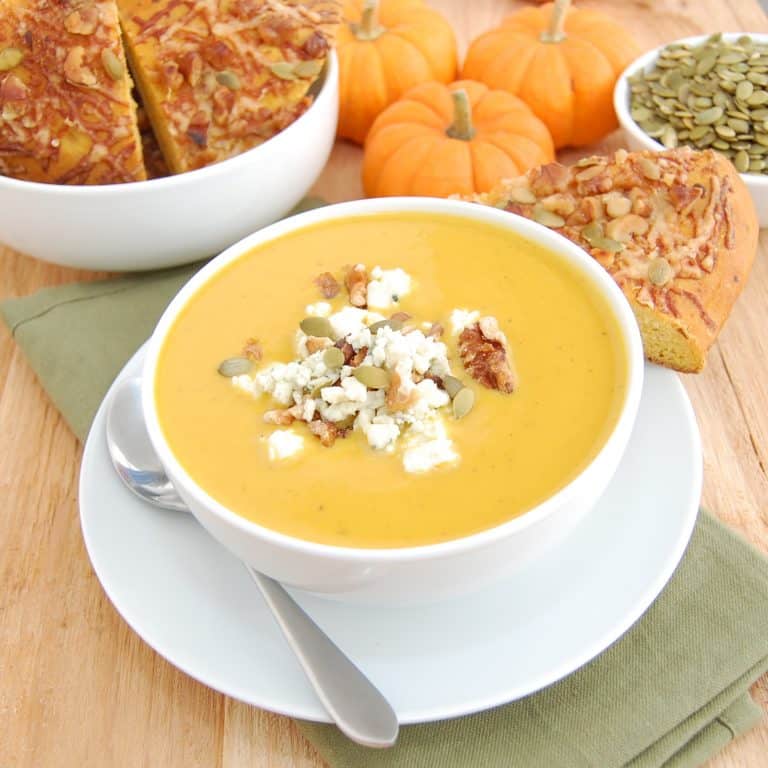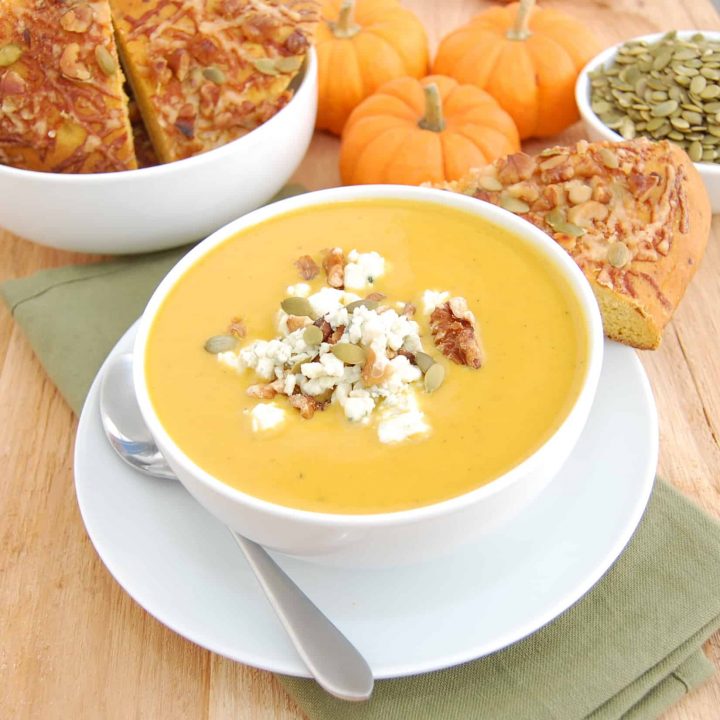 Harvest Pumpkin Soup
Ingredients
2 tablespoons unsalted butter
1 medium onion, minced
2 medium garlic cloves, minced (about 2 tsp)
1/2 teaspoon ground cumin
1/2 teaspoon ground coriander
1/4 teaspoon ground nutmeg
3 cups low-sodium chicken broth, plus extra as needed
2 cups water
1 (15-oz) can pure pumpkin purée
1/4 cup maple syrup
1/2 cup half-and-half
Salt and ground black pepper to taste
Blue cheese crumbles
Toasted walnuts
Pumpkin seeds

Instructions
In a large Dutch oven over medium heat, melt the butter. Add the onion and cook until softened, 5 to 7 minutes. Stir in the garlic, cumin, coriander and nutmeg and cook until fragrant, about 30 seconds.
Stir in the broth, water, pumpkin and maple syrup and bring to a boil. Reduce to a simmer and cook for 15 minutes, or until the flavors have melded.
Remove from heat and allow to cool slightly before working in batches to purée the soup in a blender until smooth, 1 to 2 minutes. Return the soup to a clean pot. Stir in the half-and-half. (additional broth may be added as necessary to adjust the soup's consistency) Heat the soup gently over low heat until hot (do not boil). Season with salt and pepper to taste. Ladle soup into serving bowls and sprinkle with blue cheese crumbles, toasted walnuts and pumpkin seeds.
Source: adapted from USA Today, originally from Soups, Stews & Chilis