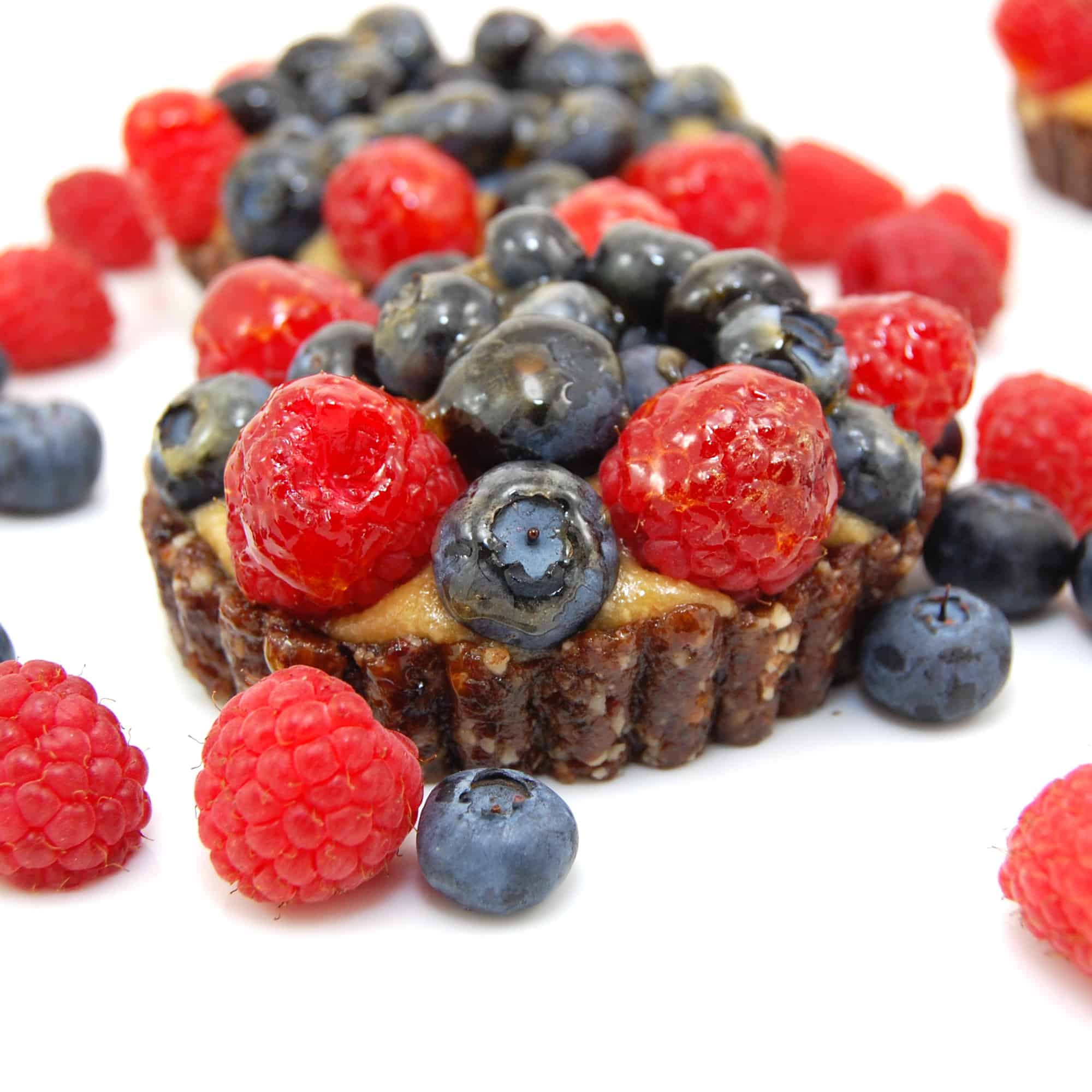 I was so excited when I was looking through the recipes in the book and spotted the Lemon Berry Tarts. Fruit Tarts are one of my favorite desserts to make during the summer months.
They are a simple and elegant way to turn abundant summer fruits into a beautiful dessert. With this recipe you don't even have to turn on the oven!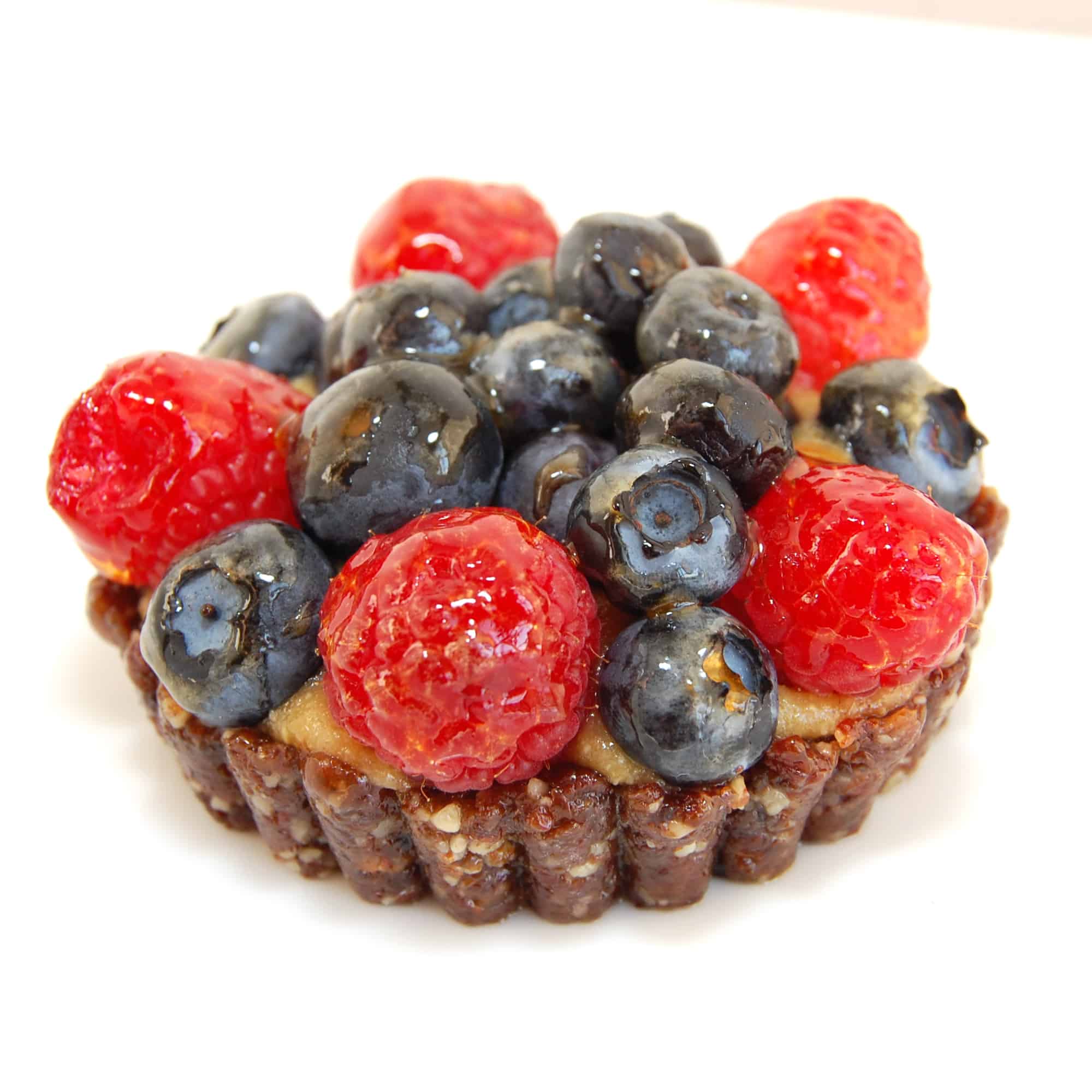 That's right- it is a no bake fruit tart! This gluten free fruit tart has a lemony cashew cream filling that is packed with protein and vitamin C and the delicious no bake tart shell is made from pecans, raisins and cherries. Oh my! 😀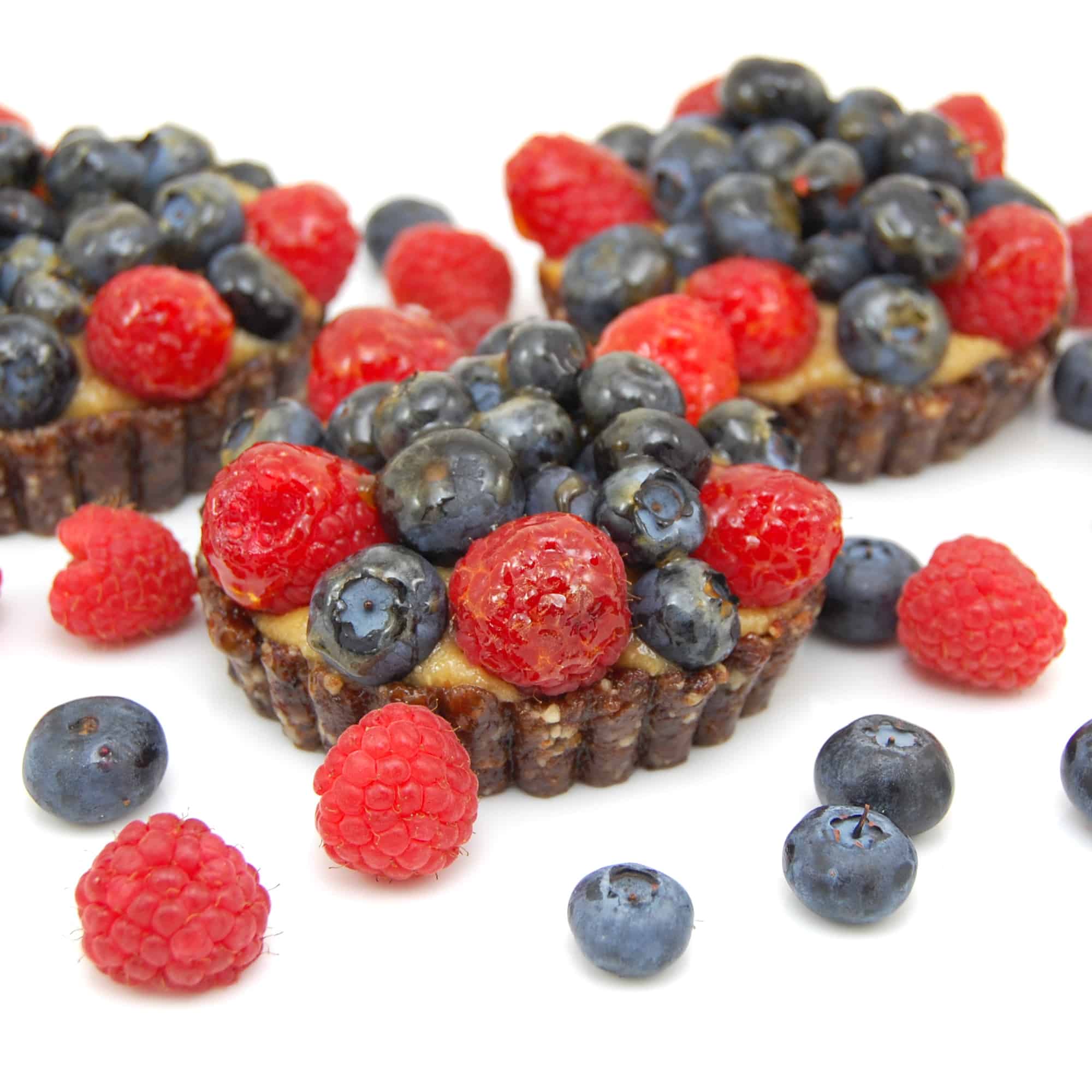 Lemon Berry Tarts
Ingredients
For the Tart Shell:
1 cup pecans
1/2 cup raisins
1/2 cup dried cherries
For the Lemon Filling:
1 1/2 cups raw cashews
Zest of 1 large lemon
Juice of one large lemon
Juice of 1/2 large orange
1 teaspoon vanilla
2 tablespoons water
1/2 cup coconut palm nectar
1 tablespoon ground chia
Fresh berries
For the Apricot Glaze:
1/4 cup apricot preserves
1/2 tablespoon Brandy liqueur
Instructions
In the work bowl of a stand mixer fitted with the metal blade, process pecans, raisins and cherries until finely chopped and mixture starts to stick together. Press mixture into a 6-inch tart pan with a removable bottom; refrigerate at least 30 minutes.
Heat the apricot preserves in a small saucepan over medium heat until completely melted. Remove from heat and add liqueur and stir until combined. Strain mixture through a fine strainer to remove any fruit lumps. Let cool until it is only slightly warm.
In a blender place cashews, lemon juice and zest, orange juice and vanilla; slowly blend together. Add coconut palm nectar and water and blend until smooth. Stir in ground chia. Spoon into prepared tart shells. Decorate tart with mixed fresh fruit. Start with the outside edge and work your way towards the middle of the circle. Gently brush a thin layer of apricot glaze on the fruit. Refrigerate at least 3 hours before serving.
Source: adapted from Must Have Been Something I Ate