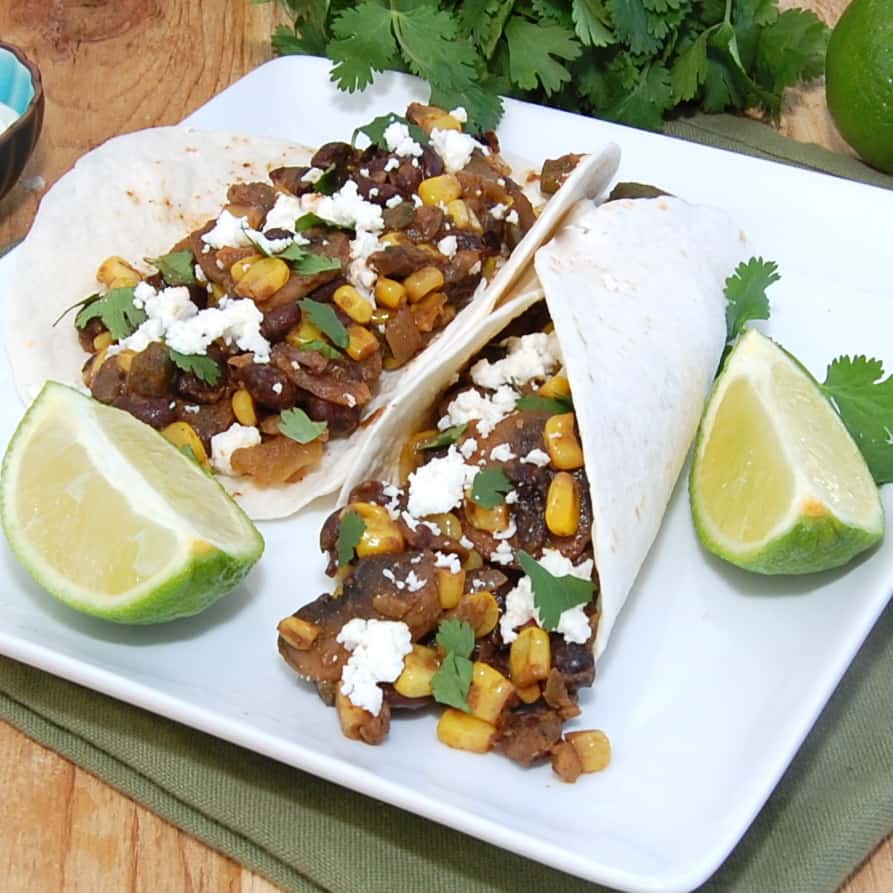 Switch up your taco night with these incredible mushroom, corn and poblano tacos! They are a quick, easy and light meal that your whole family will love! Thirty minutes are all you need to create Mexican night in your kitchen tonight.
This recipe comes from Cooking Light, so you know it has to be good. And with only 390 calories for two tacos, go ahead and make yourself a frozen margarita! 😉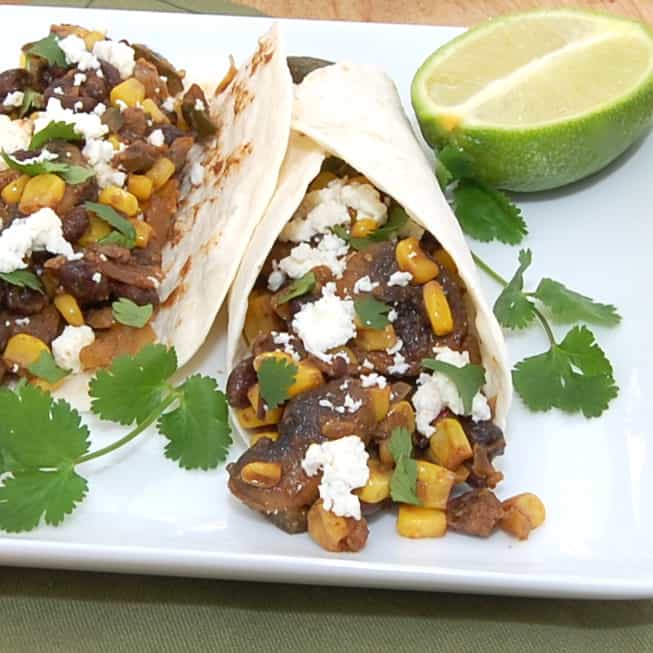 I am a huge Mexican food fan and Andrew and I usually have Mexican night at least twice a month. I was going to make our favorite beef tacos until I spotted this recipe in one my Cooking Light magazines that I have been neglecting for the past few weeks.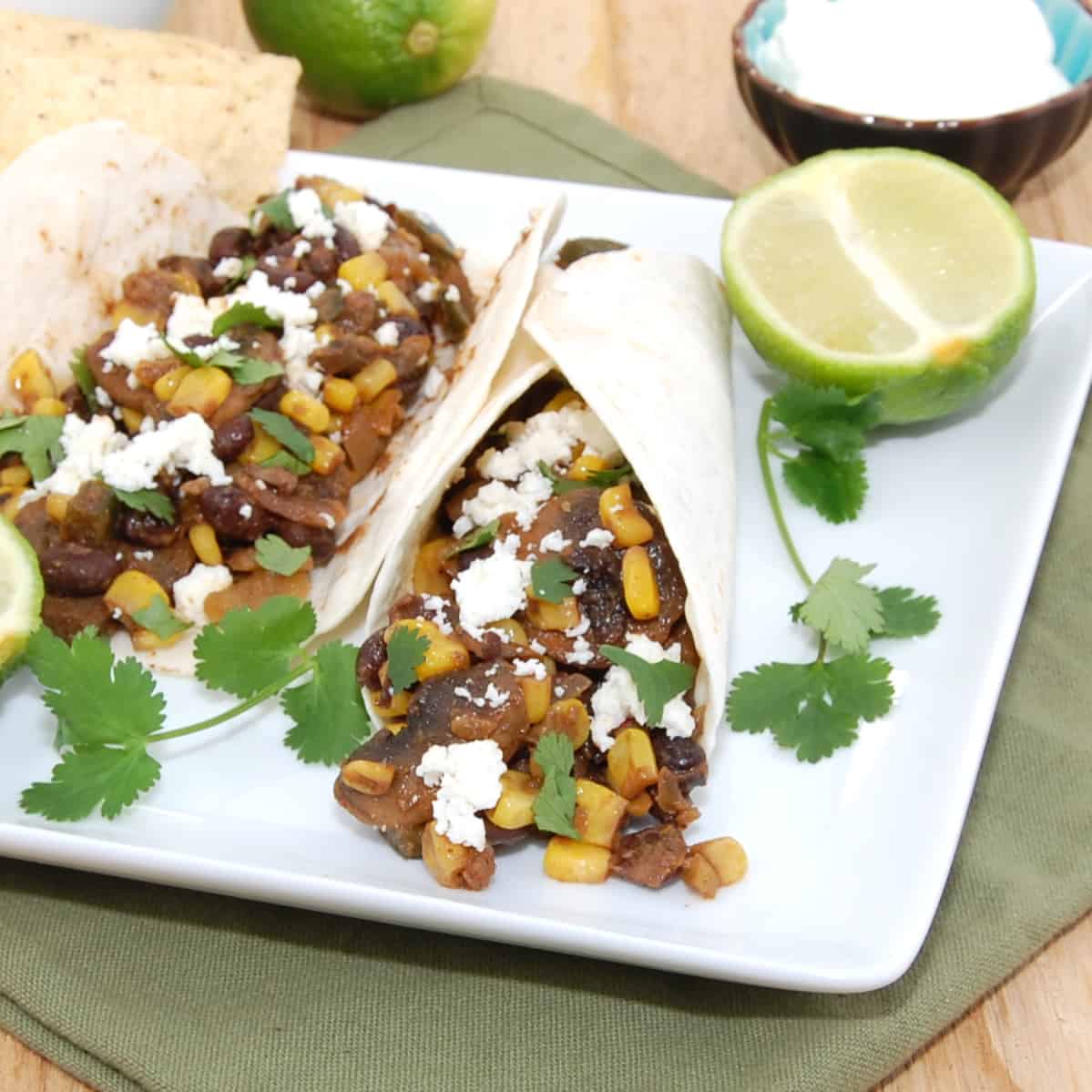 They are so delicious and super easy to throw together on a busy weeknight that I know they will become a regular favorite in our house. Serve these tacos with Mexican rice and guacamole and your family will wish every night was taco night!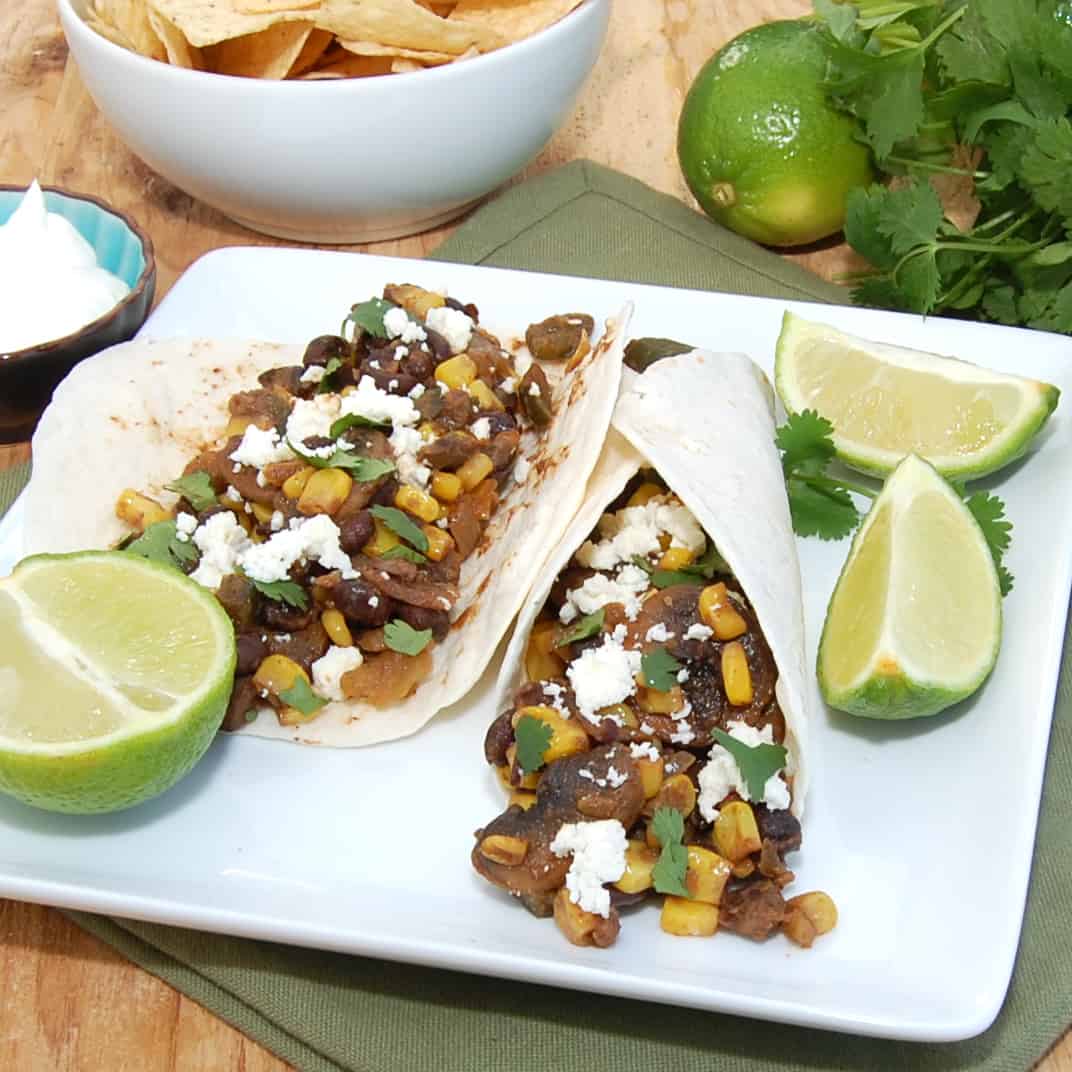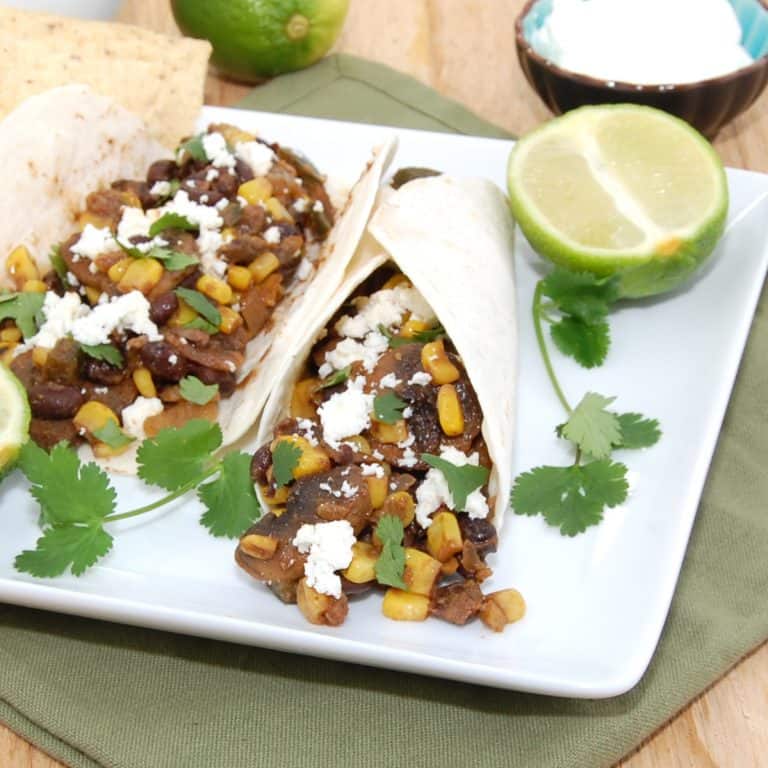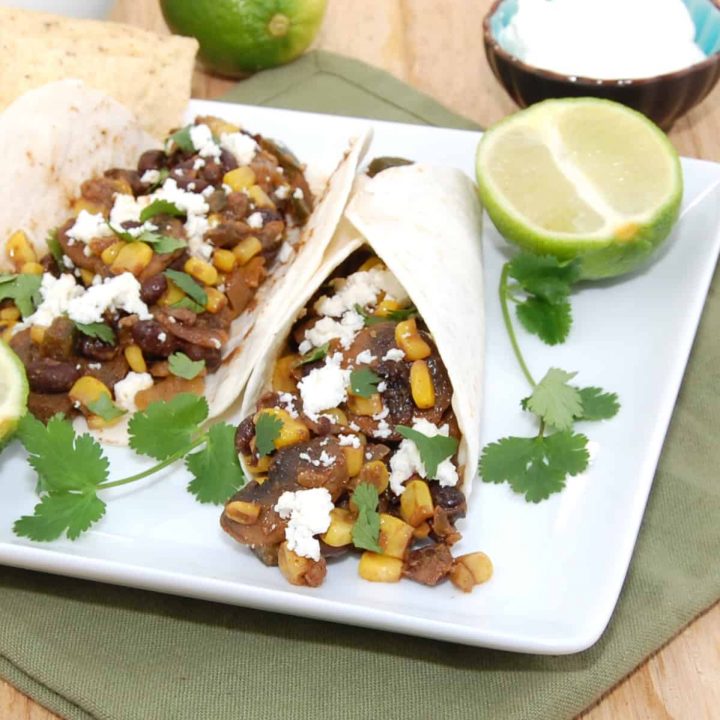 Mushroom, Corn, and Poblano Tacos
Ingredients
2 tablespoons olive oil, divided
1 (8-ounce) package presliced mushrooms
1 cup chopped red onion
1 teaspoon dried oregano
1 teaspoon minced garlic
3/4 teaspoon chili powder
3/4 teaspoon ground cumin
1 poblano chile, chopped (about 1/2 cup)
1 1/2 cups frozen whole-kernel corn
1 (14.5-ounce) can no-salt-added black beans, rinsed and drained
1/4 cup salsa verde
1 tablespoon fresh lime juice
1 teaspoon hot sauce
1/2 teaspoon salt
8 (6-inch) corn tortillas
3/4 cup (3 ounces) crumbled queso fresco
1/4 cup fresh cilantro, chopped
1/4 cup light sour cream
8 lime wedges
Instructions
Heat a large nonstick skillet over medium-high heat. Add 1 tablespoon oil to pan swirling to coat. Add mushrooms to pan and cook 4 minutes, stirring occasionally. Add remaining 1 tablespoon oil to mushrooms. Stir in onion, oregano, garlic, cumin, and poblano chile; cook 4 minutes, stirring occasionally. Add corn and beans to pan; cook 4 minutes, stirring occasionally. Remove pan from heat and stir in salsa, lime juice, hot sauce and salt.
Heat tortillas according to package directions. Divide vegetable mixture evenly among tortillas. Top each tortilla with 1 1/2 tablespoons cheese, 1 1/2 teaspoons cilantro, and 1 1/2 teaspoons sour cream. Serve with lime wedges.