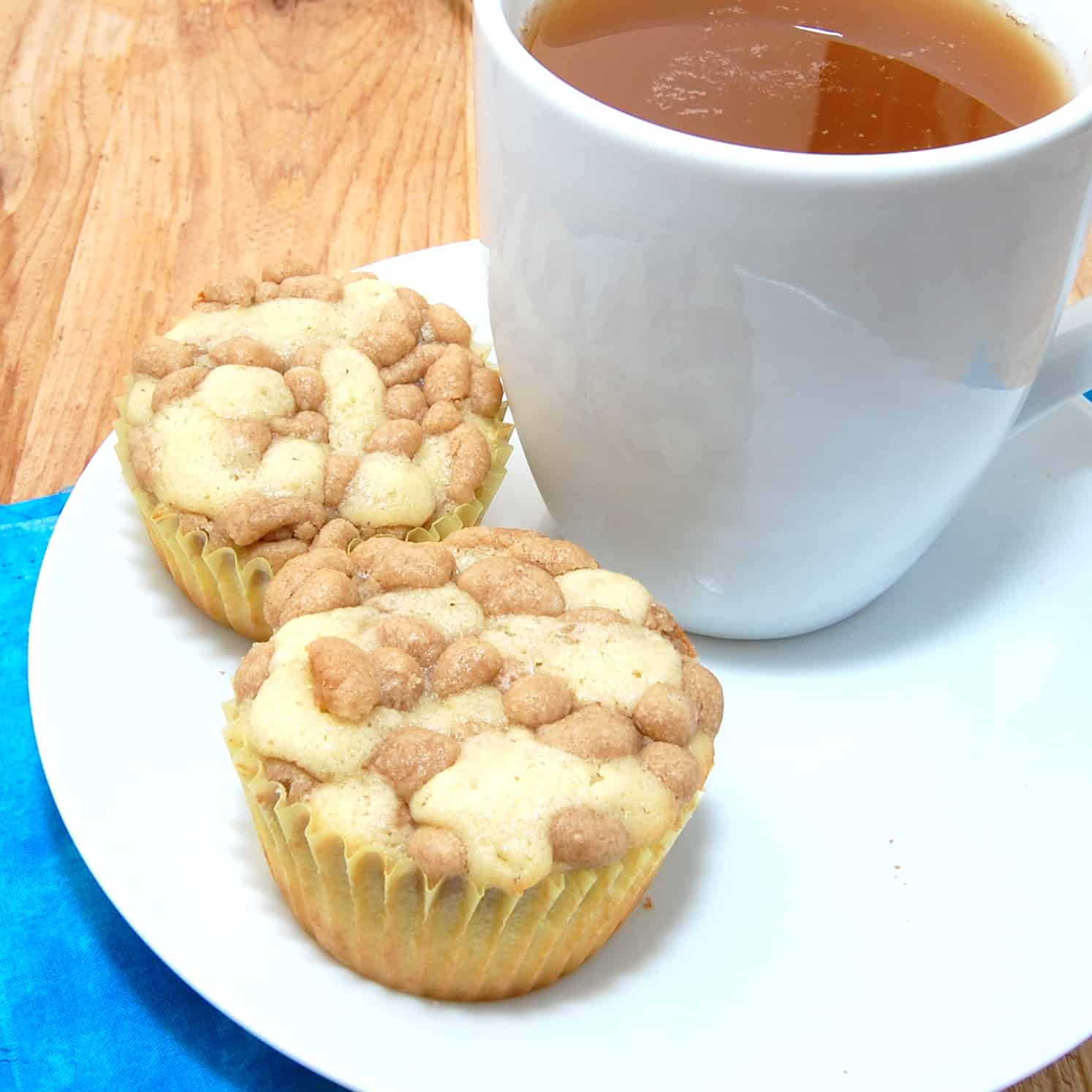 If you are a fan of New York Style Coffee Cake then you'll love these mini coffee cakes! We all know that the best part of a coffee cake really is the crumb topping. If you don't start with a recipe for an incredible crumb topping it really is a waste of time, am I right? I have tried numerous crumb cake recipes over the years and have never been too impressed.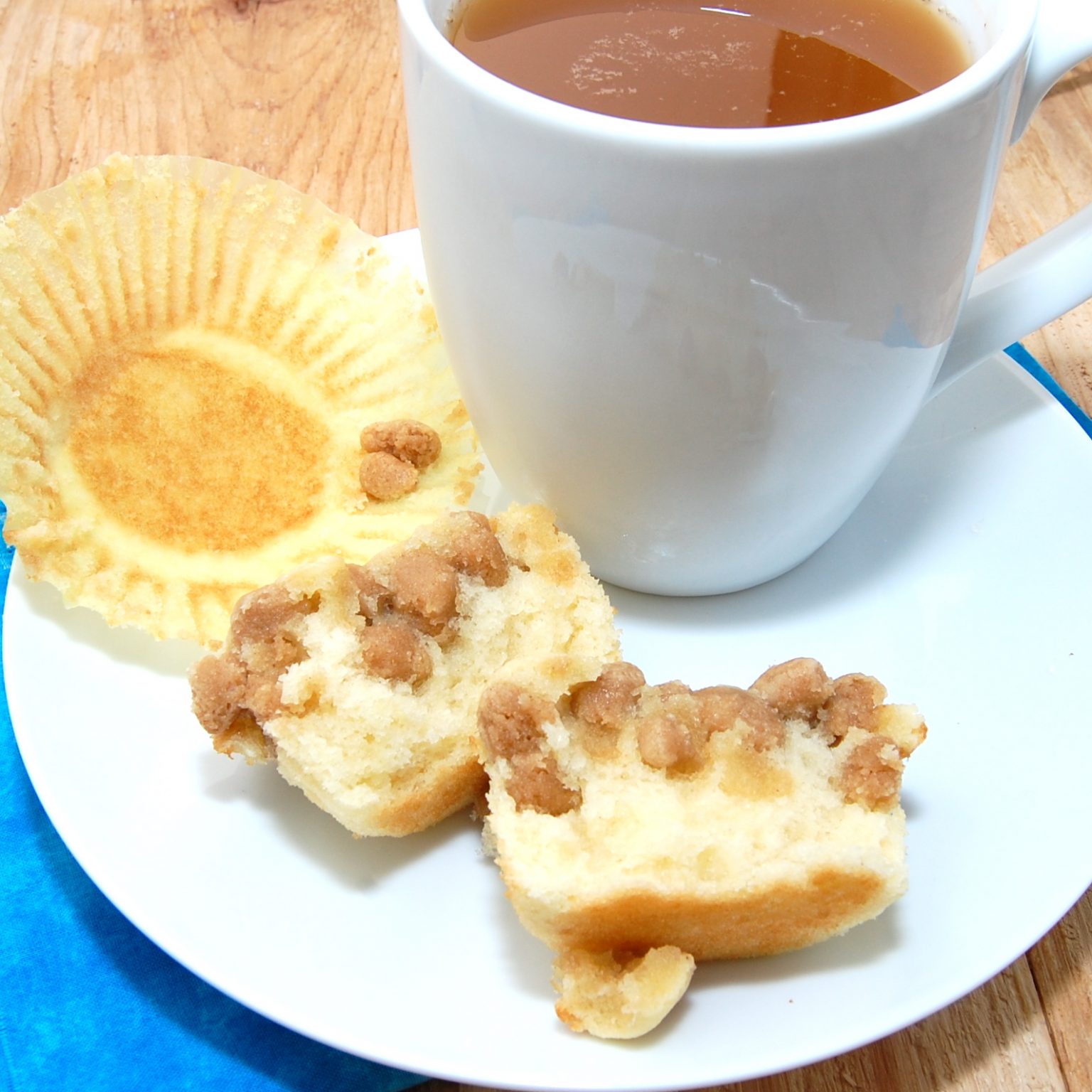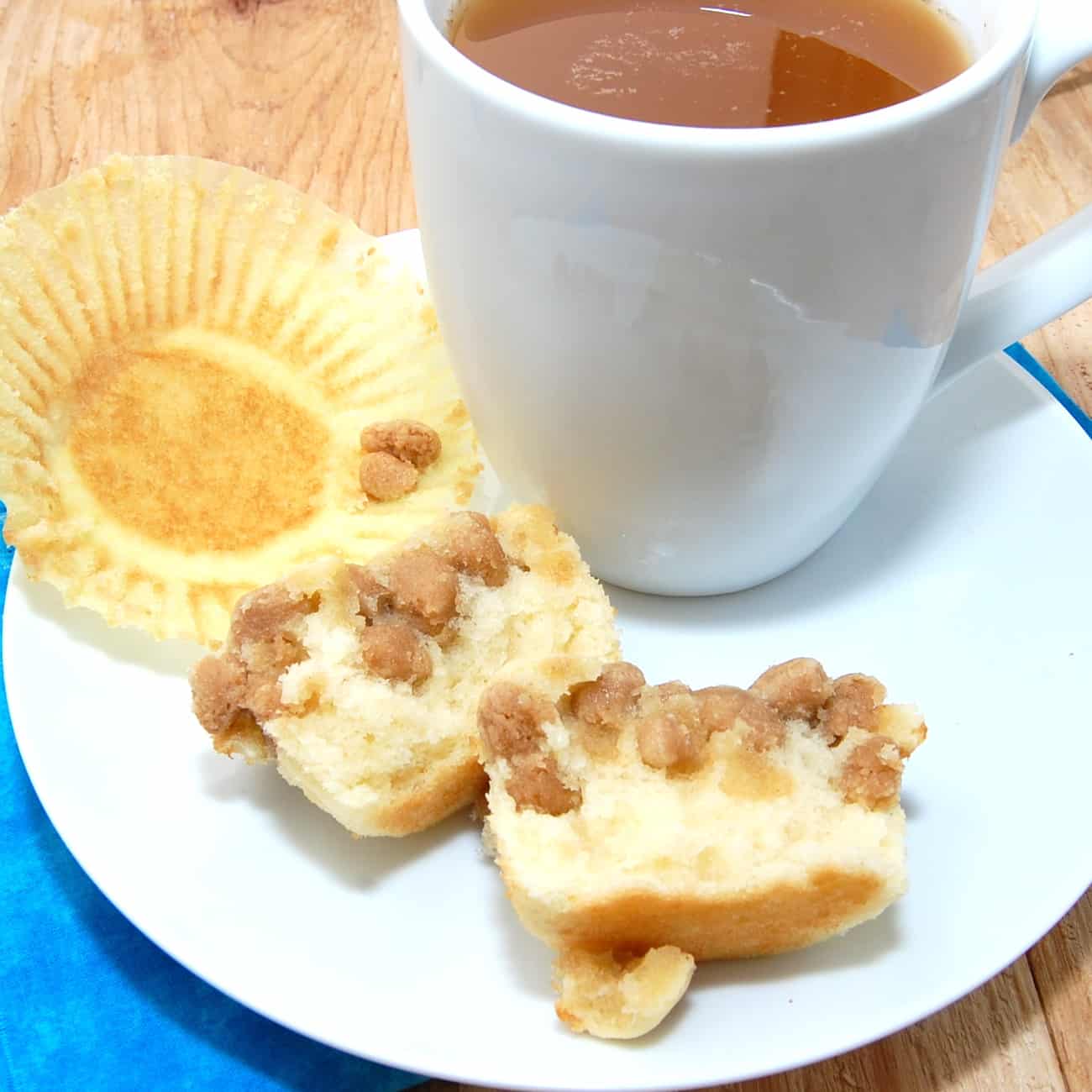 There really is nothing worse than making a coffee cake only to have all of that delicious crumb sink to the bottom of the cake. You don't have to worry about the crumbs sinking in these muffins. The dough-like crumbs are big, cinnamony and hold together while being baked. All I needed was one bite to know that these are now one of my favorite muffin recipes.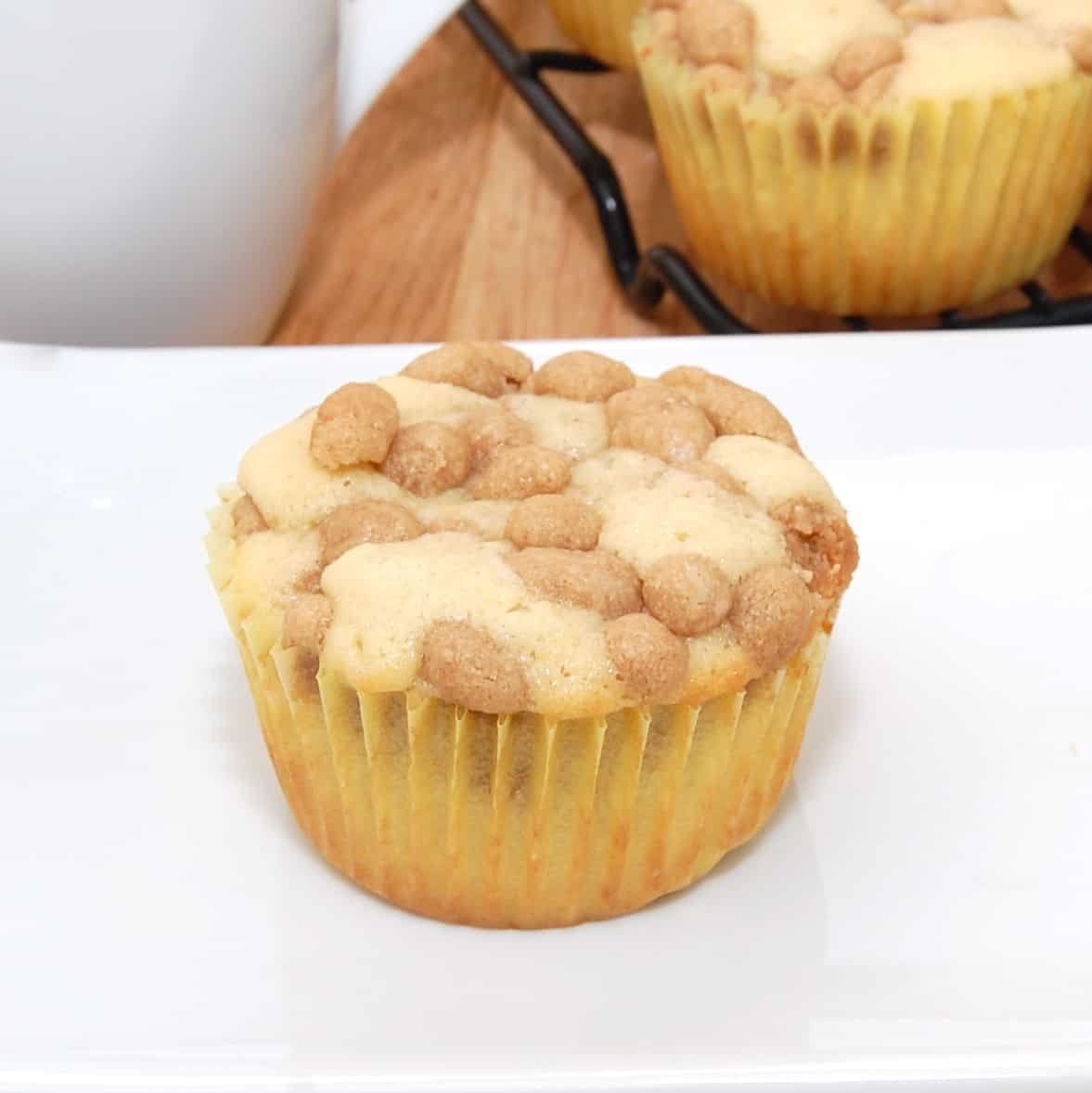 Moist and tender muffins loaded with melt-in-your-mouth crumble nuggets. You need these in your life….trust me! 😉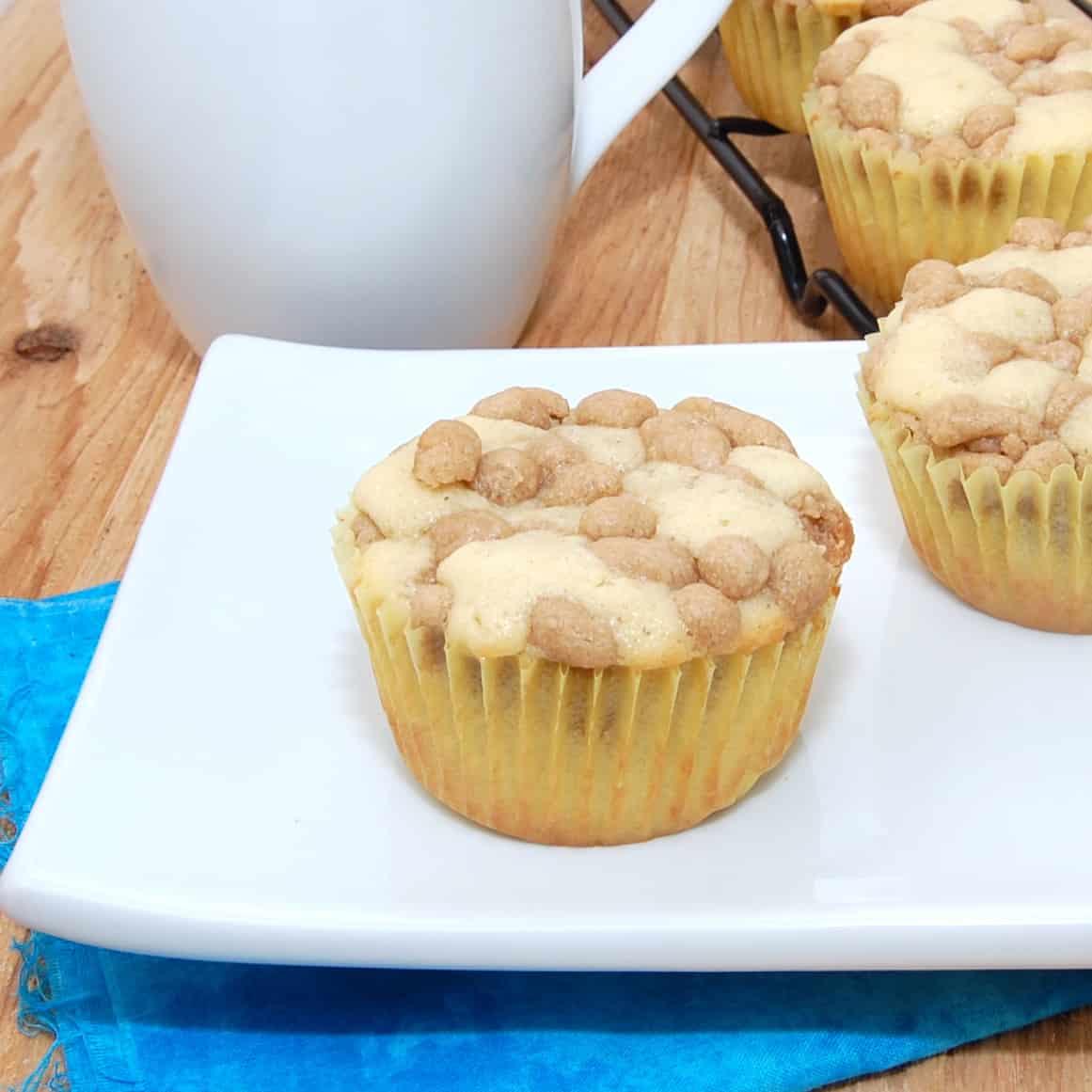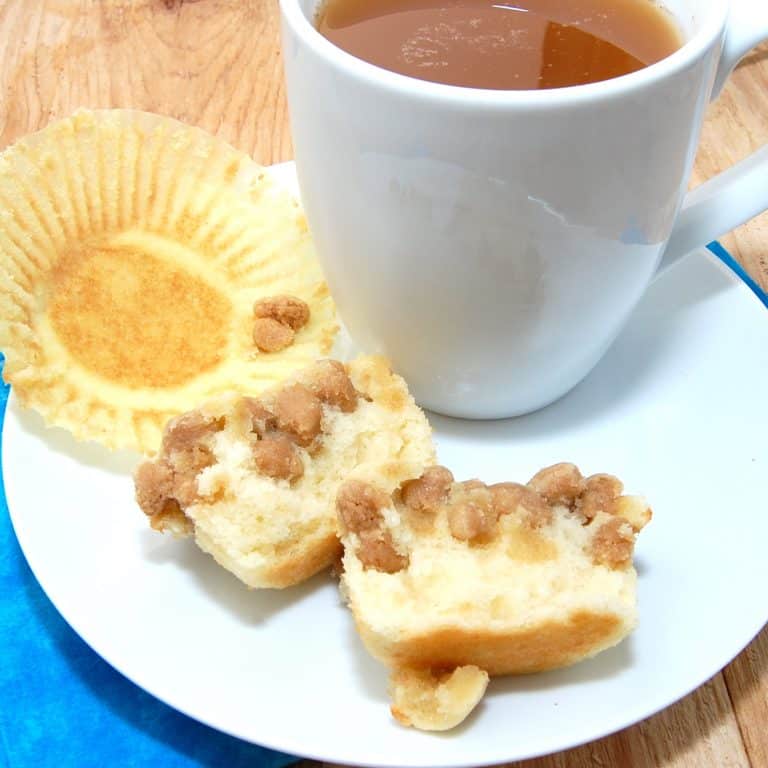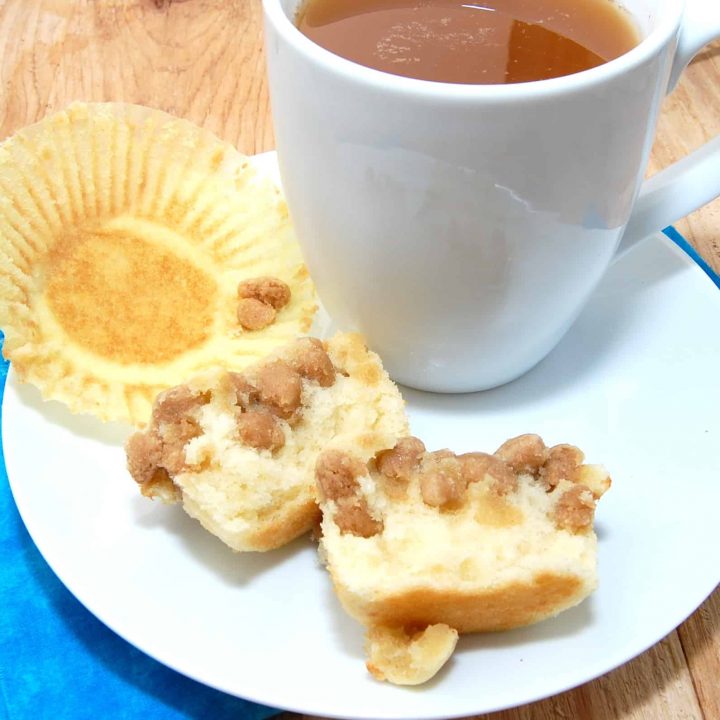 New York-Style Crumb Cake Muffins
Ingredients
For the Crumb Topping:
1/3 cup granulated sugar (2 2/3 ounces)
1/3 cup dark brown sugar (2 2/3 ounces)
3/4 teaspoon ground cinnamon
1/8 teaspoon table salt
8 tablespoons unsalted butter (1 stick), melted and still warm
1 3/4 cups cake flour (7 ounces)
For the Muffins:
1 1/4 cups cake flour (5 ounces)
1/2 cup granulated sugar (3 1/2 ounces)
1/4 teaspoon baking soda
1/4 teaspoon table salt
6 tablespoons unsalted butter, cut into 6 pieces, softened but still cool
1 large egg
1 large egg yolk
1 teaspoon vanilla extract
1/3 cup buttermilk
Confectioners' sugar for dusting
Instructions
For the topping: In a medium bowl, stir together sugars, cinnamon and butter until combined. All flour and stir until mixture forms a thick, cohesive dough; set aside to cool 10 to 15 minutes.
To make the muffins, preheat the oven to 325 degrees F. Line muffin cups with muffin liners
In bowl of stand mixer fitted with paddle attachment, on low speed, mix flour, sugar, baking soda, and salt to combine. While the mixer is running on low speed, add butter one piece at a time; until mixture resembles moist crumbs, with no visible butter chunks remaining, 1 to 2 minutes. Add egg, yolk, vanilla, and buttermilk; beat on medium-high speed until light and fluffy, about 1 minute.
Divide batter equally among prepared muffin cups. Using both hands, break apart the crumb dough into small pea sized pieces. Roll the broken dough between your thumb and forefinger to form crumbs. Sprinkle crumbs evenly over the cake batter, breaking apart any larger chunks, using about 1/4 cup of crumbs per muffin.
Bake until crumbs are golden and toothpick inserted into center of muffin comes out clean, about 20 minutes. Cool muffins in muffin tin for 5 minutes, then transfer to wire rack and cool 5 minutes before serving. Dust with confectioners' sugar just before serving.
Source: Cook's Illustrated, January 2008