What's your favorite part about crumb cake? Is it the light, moist cake or the crumb topping? For me it is all about the crumbs, and this cake is loaded! Now don't get me wrong, the cake part is very important too, but come on-look at all those crumbs!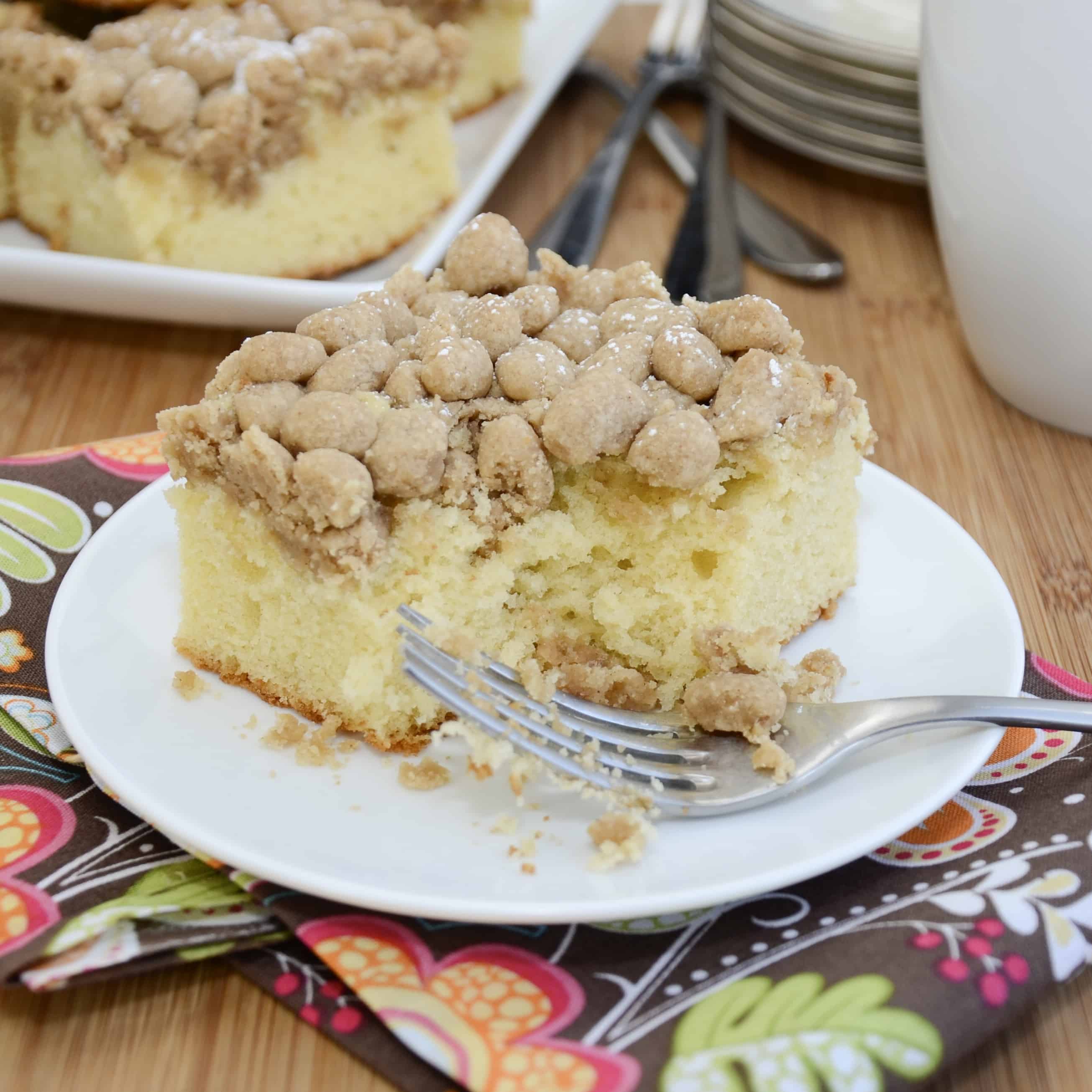 Luckily this one has it all-a moist and tender cake layer loaded with melt-in-your-mouth cinnamony crumble nuggets. This recipe calls for cake flour, which is essential for creating this tender , buttery cake.
Don't be tempted to substitute all-purpose flour for the cake flour, as doing so will make it dry and tough…and nobody wants that!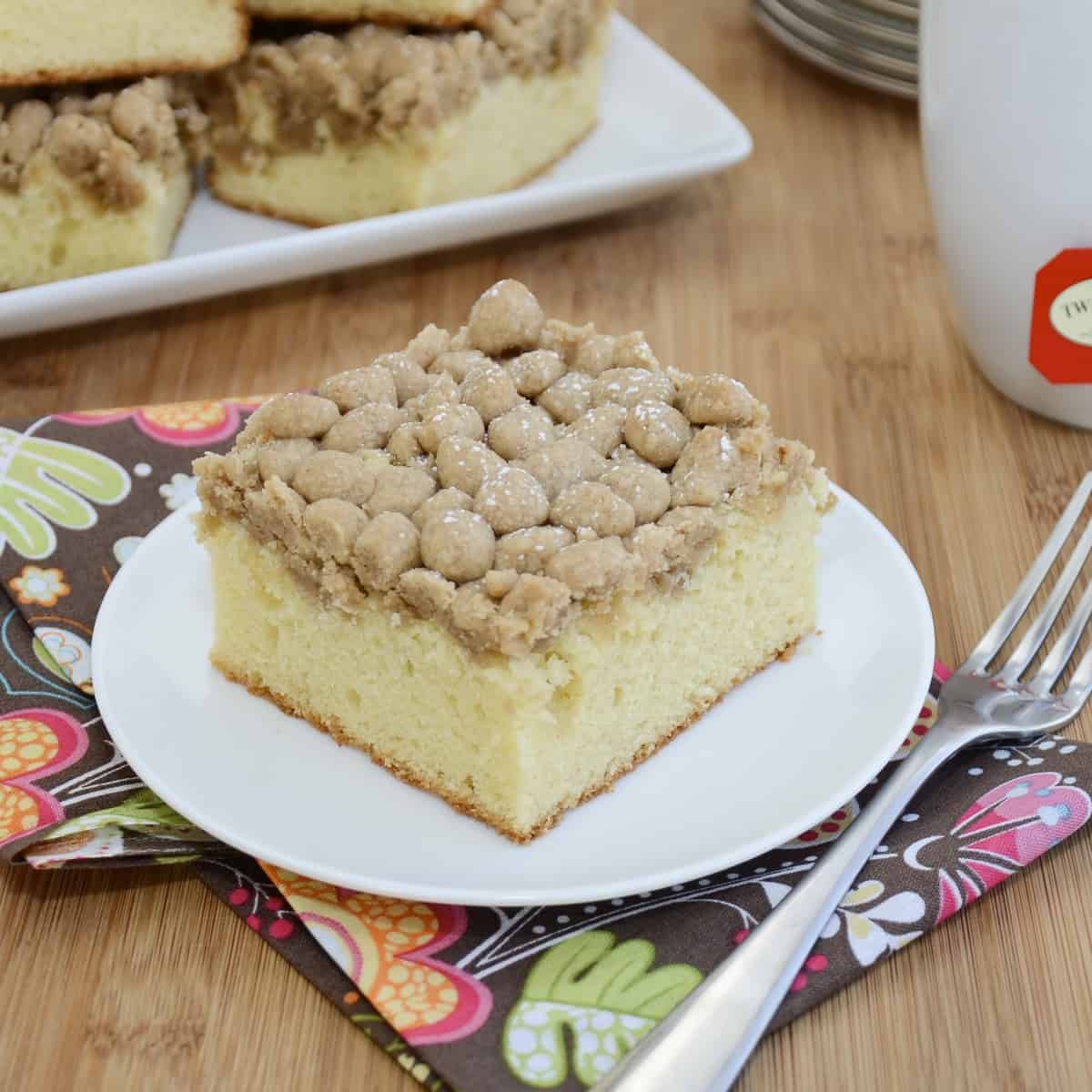 Enjoy with a cup of freshly brewed coffee or tea for a wonderful way to start your day.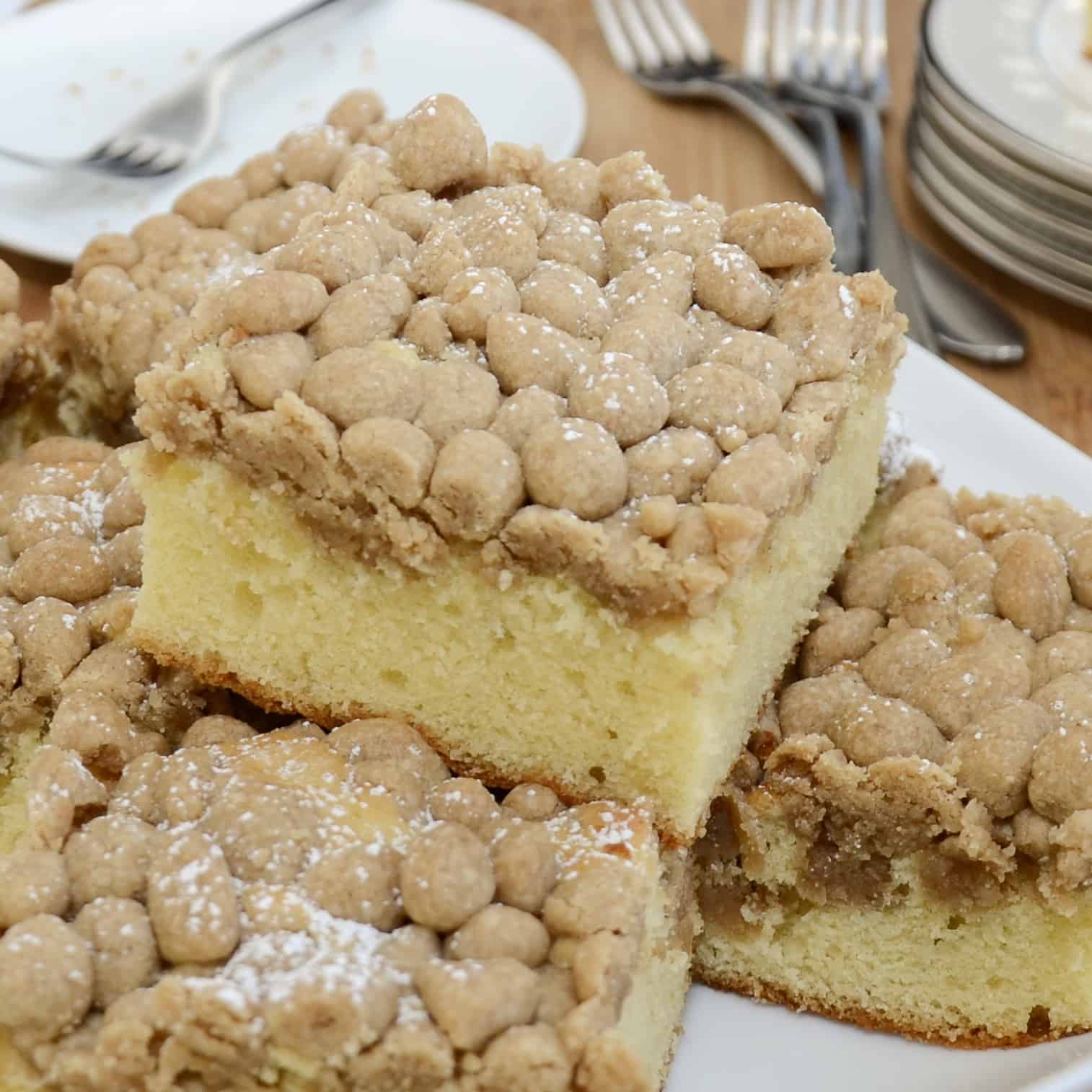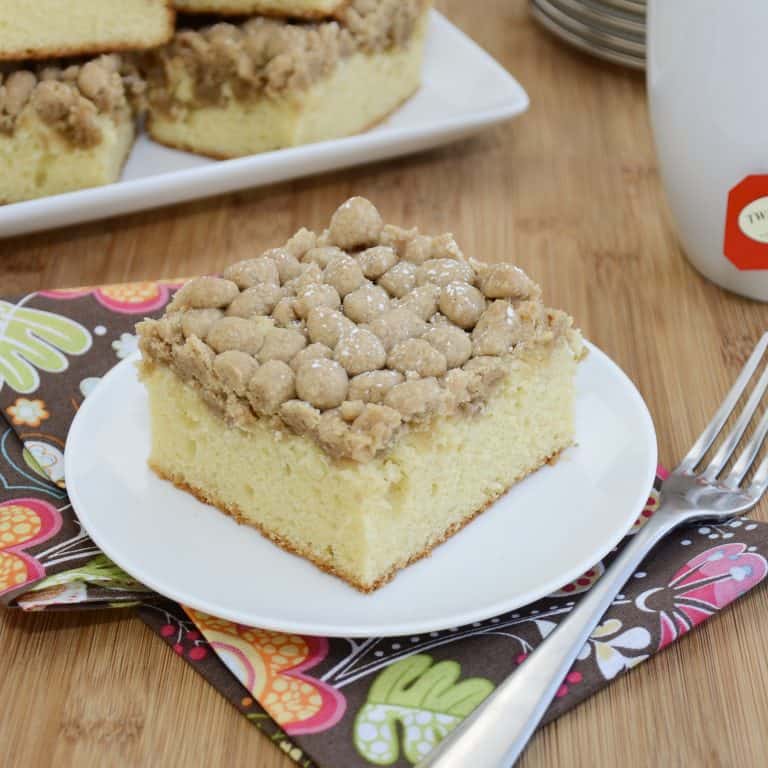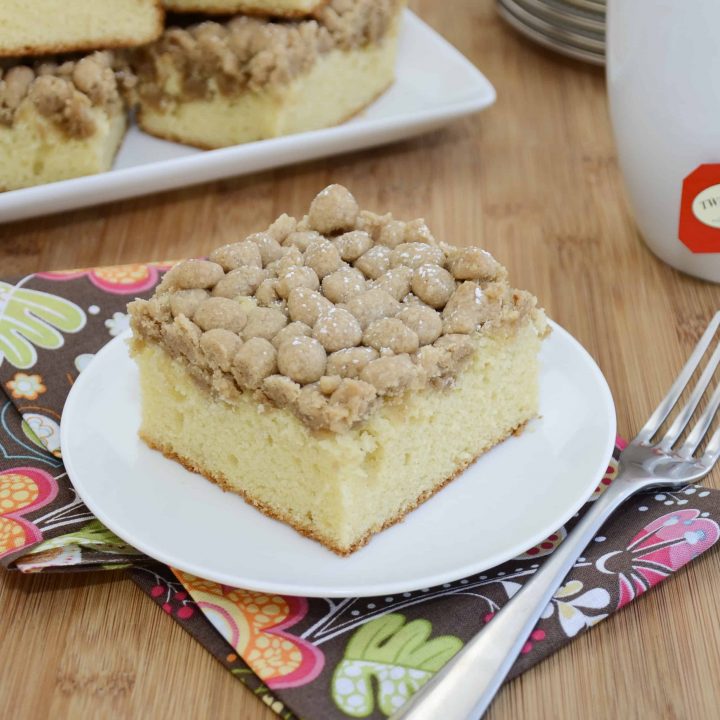 New York-Style Crumb Cake
Total Time:
1 hour
10 minutes
Enjoy with a cup of freshly brewed coffee or tea for a wonderful way to start your day.
Ingredients
For the Crumb Topping:
1/3 cup granulated sugar (2 2/3 ounces)
1/3 up dark brown sugar (2 2/3 ounces)
3/4 teaspoon ground cinnamon
1/8 teaspoon table salt
8 tablespoons unsalted butter (1 stick), melted and still warm
1 3/4 cups cake flour (7 ounces)
For the Cake:
1 1/4 cups cake flour (5 ounces)
1/2 cup granulated sugar (3 1/2 ounces)
1/4 teaspoon baking soda
1/4 teaspoon table salt
6 tablespoons unsalted butter (3/4 stick), cut into 6 pieces, softened but still cool
1 large egg
1 large egg yolk
1 teaspoon vanilla extract
1/3 cup buttermilk
Confectioners' sugar for dusting
Instructions
For the topping: In a medium bowl, stir together sugars, cinnamon and butter until combined. All flour and stir until mixture forms a thick, cohesive dough; set aside to cool 10 to 15 minutes.
Preheat oven to 325 degrees F. Butter the bottom and sides of a 8-inch square baking pan. Put a long piece of parchment paper in the bottom of the pan, letting the parchment extend up two sides of the pan and overhang slightly on both ends.
In bowl of stand mixer fitted with paddle attachment, on low speed, mix flour, sugar, baking soda, and salt to combine. While the mixer is running on low speed, add butter one piece at a time; until mixture resembles moist crumbs, with no visible butter chunks remaining, 1 to 2 minutes. Add egg, yolk, vanilla, and buttermilk; beat on medium-high speed until light and fluffy, about 1 minute.
Pour mixture into prepared pan, spread into corners, and level surface with rubber spatula. Break apart crumb topping into large pea-sized pieces and spread in even layer over batter, beginning with edges and then working toward center. Bake until crumbs are golden and wooden skewer inserted into center of cake comes out clean, 35 to 40 minutes. Cool on wire rack at least 30 minutes. Remove cake from pan by lifting parchment overhang. Dust with confectioners' sugar just before serving.