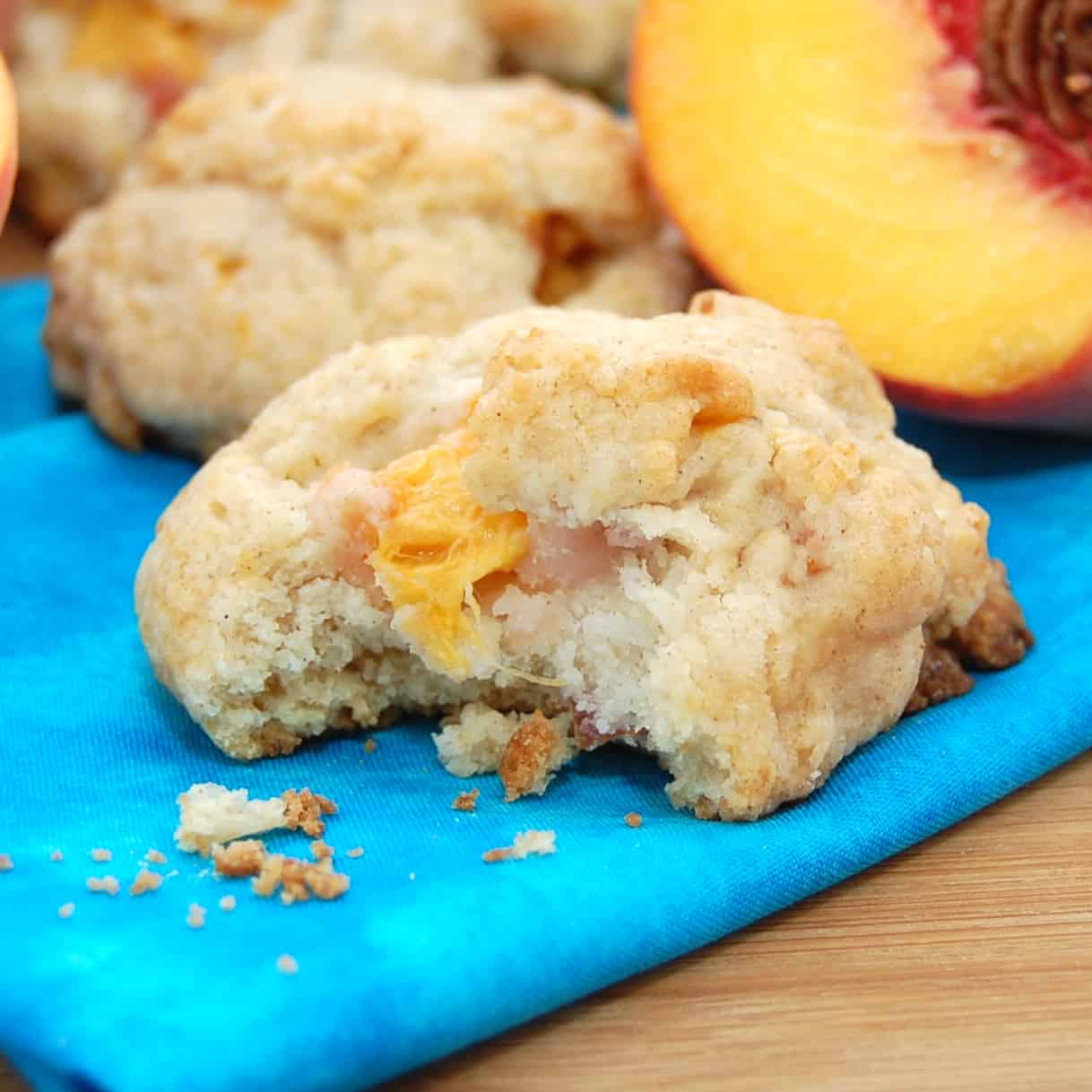 With fresh peaches in plentiful supply at the local farmers markets and grocery stores these delicious cookies can't be beat. Sweet succulent peaches are the stars in these tender melt in your mouth shortcake cookies.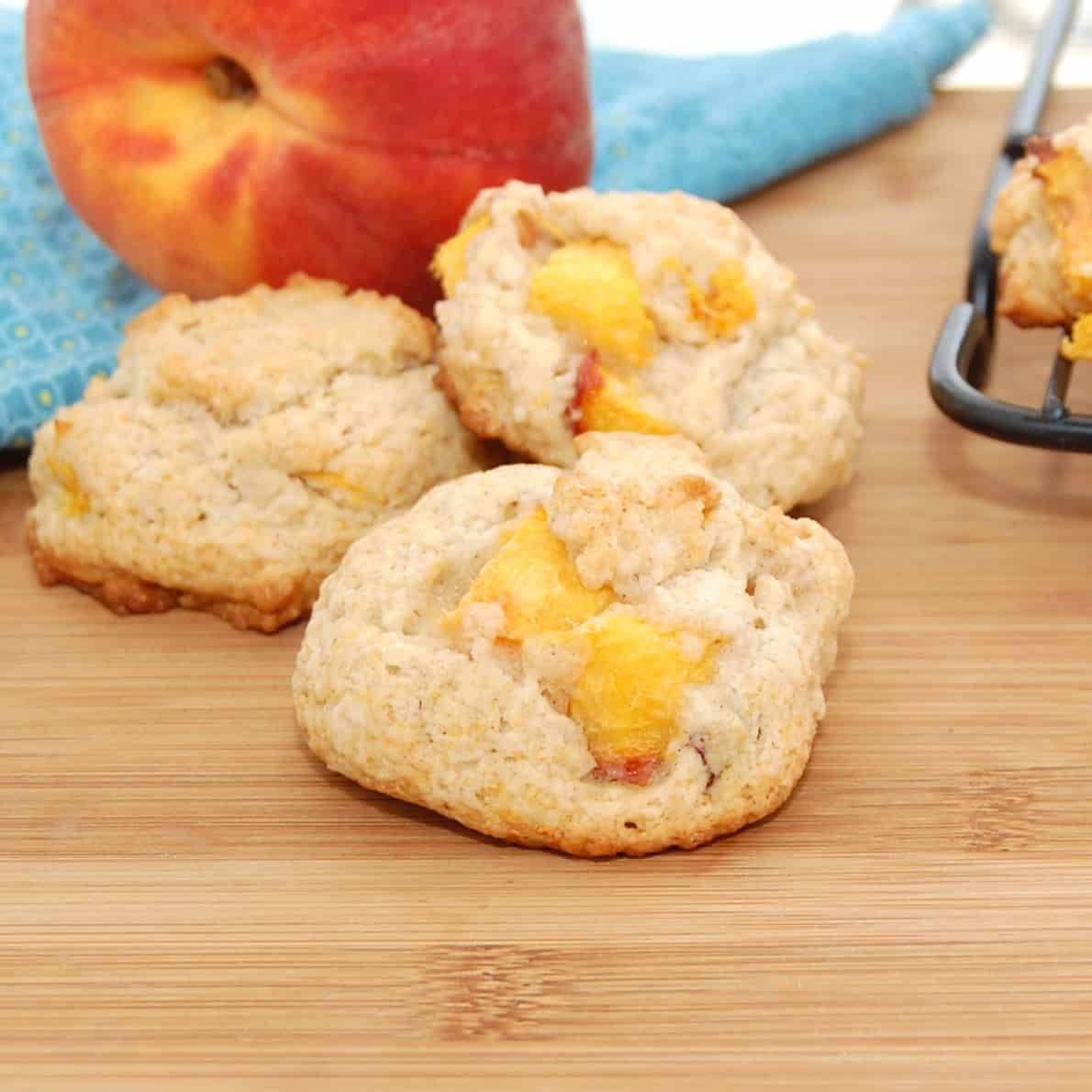 These tender cookies are made with cream and studded with sweet peaches for a portable version of the classic summertime dessert.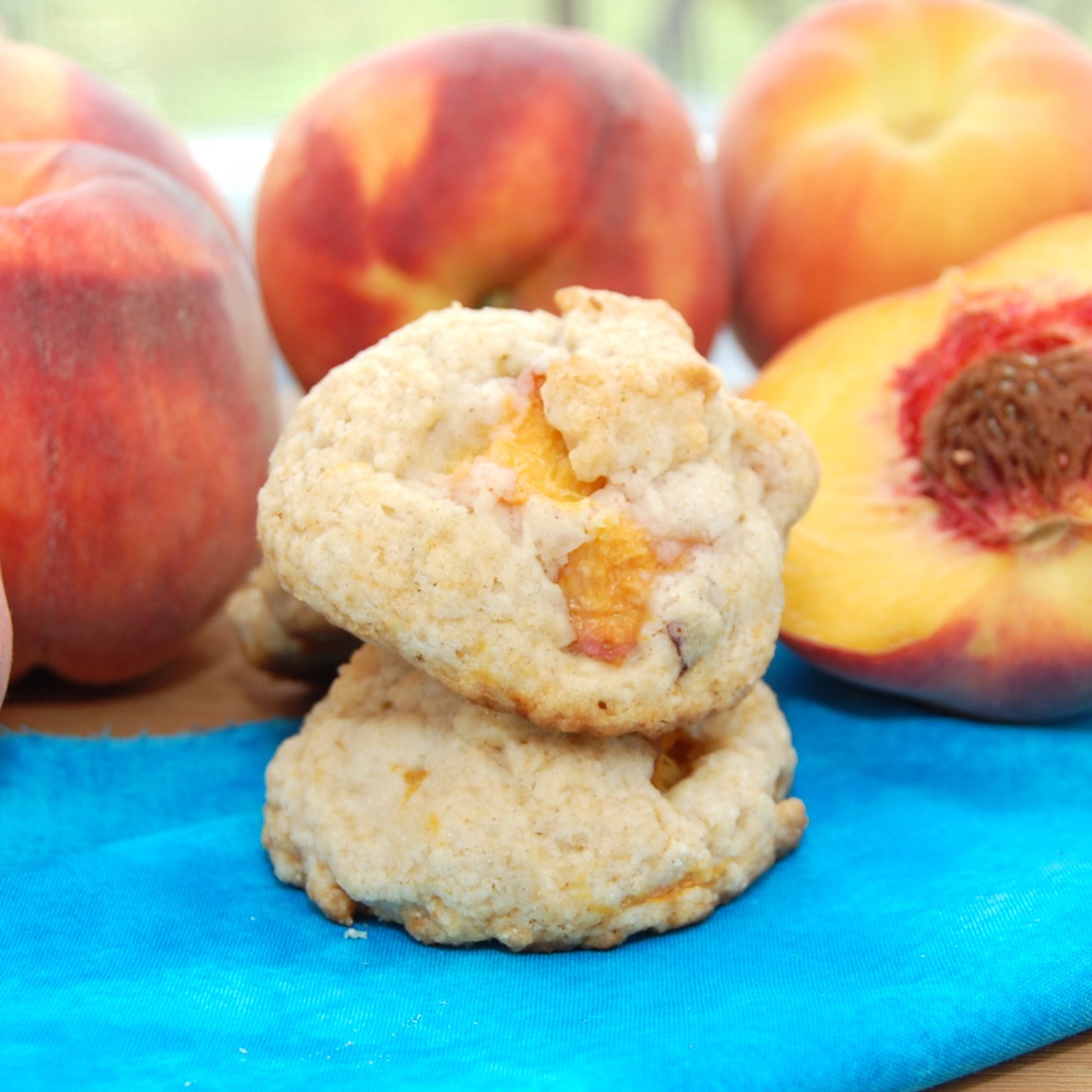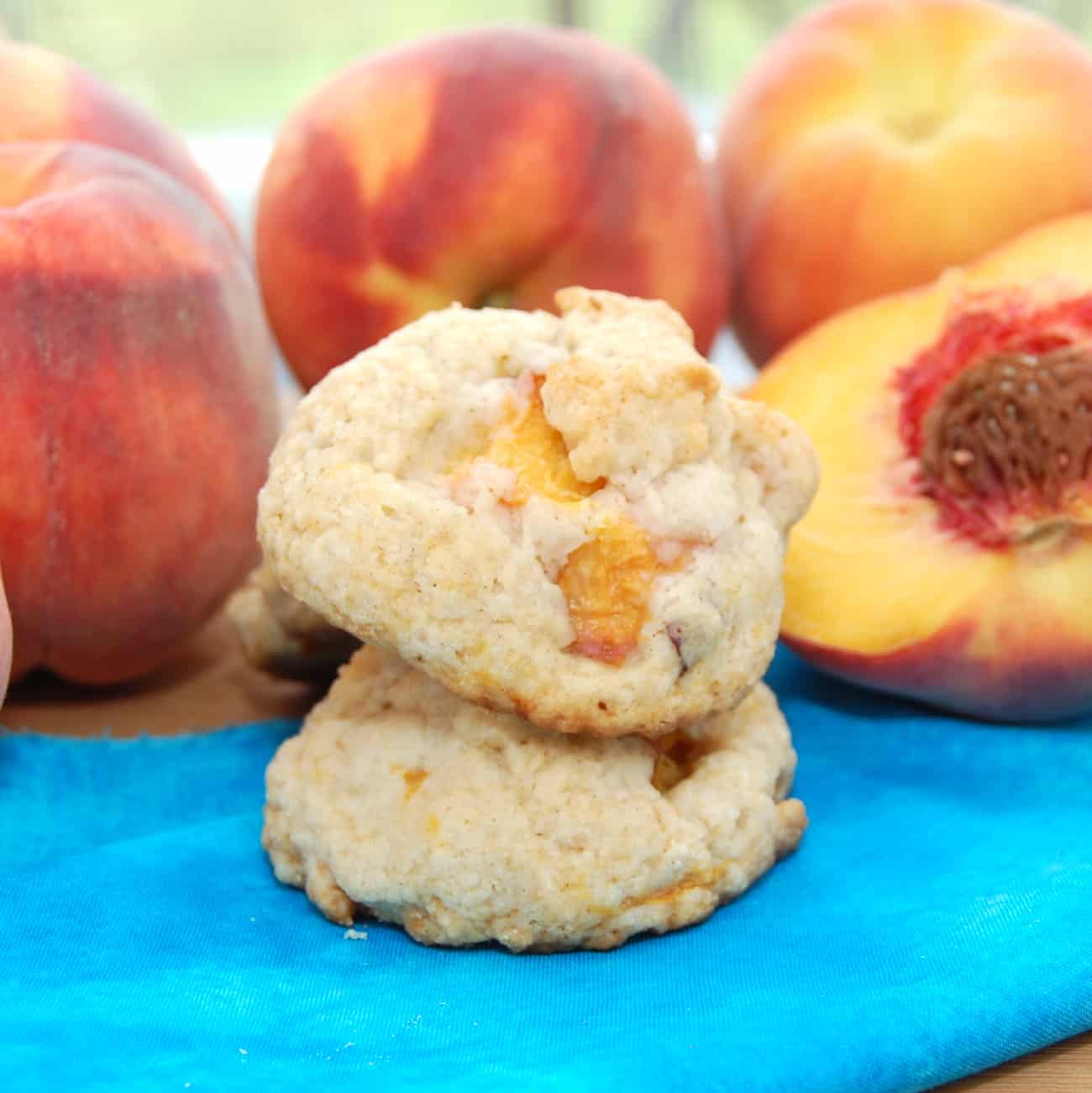 Soft and cakey on the inside and slightly crisp and golden brown on the outside.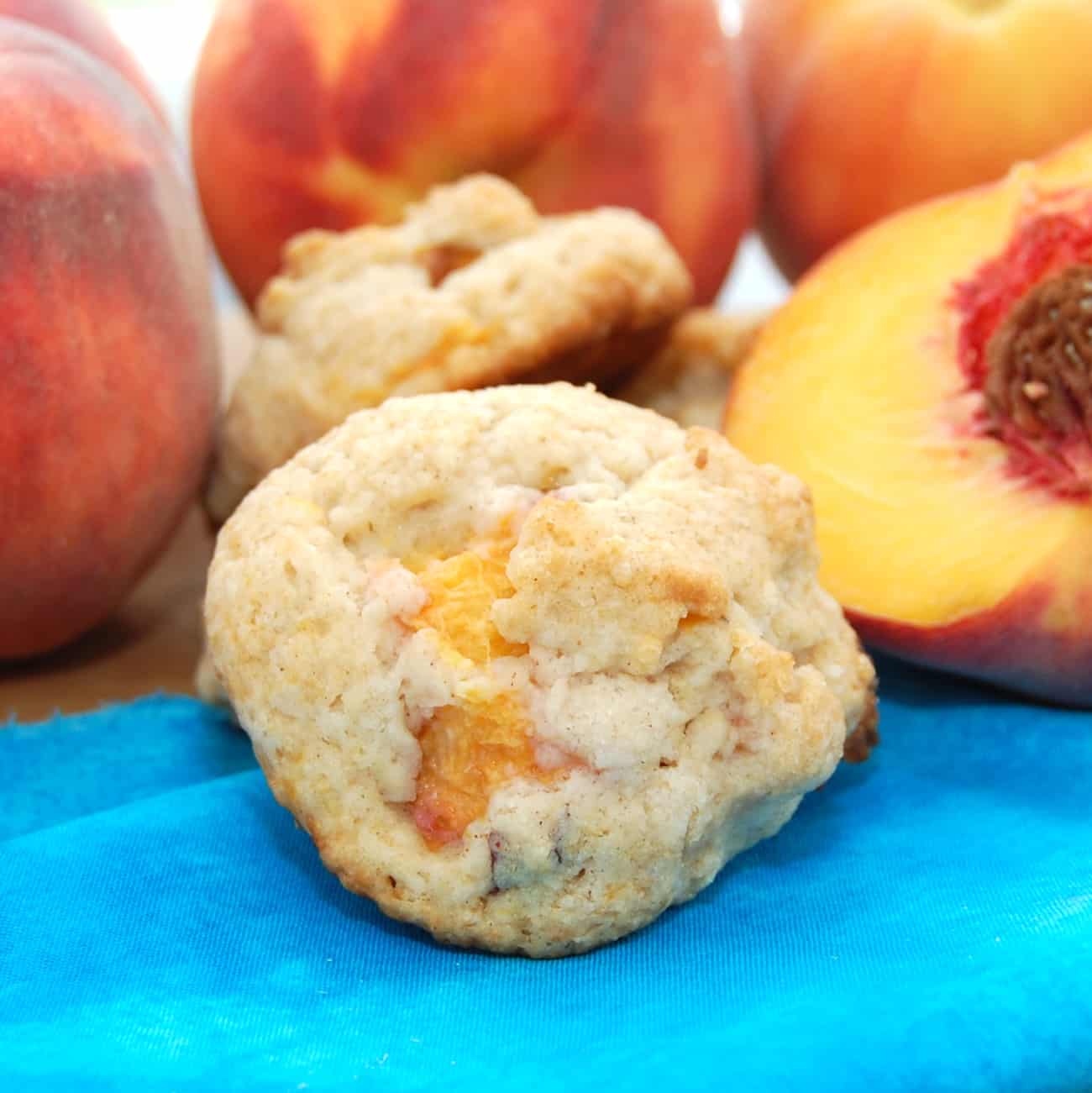 Mmmm…I love summertime! 😀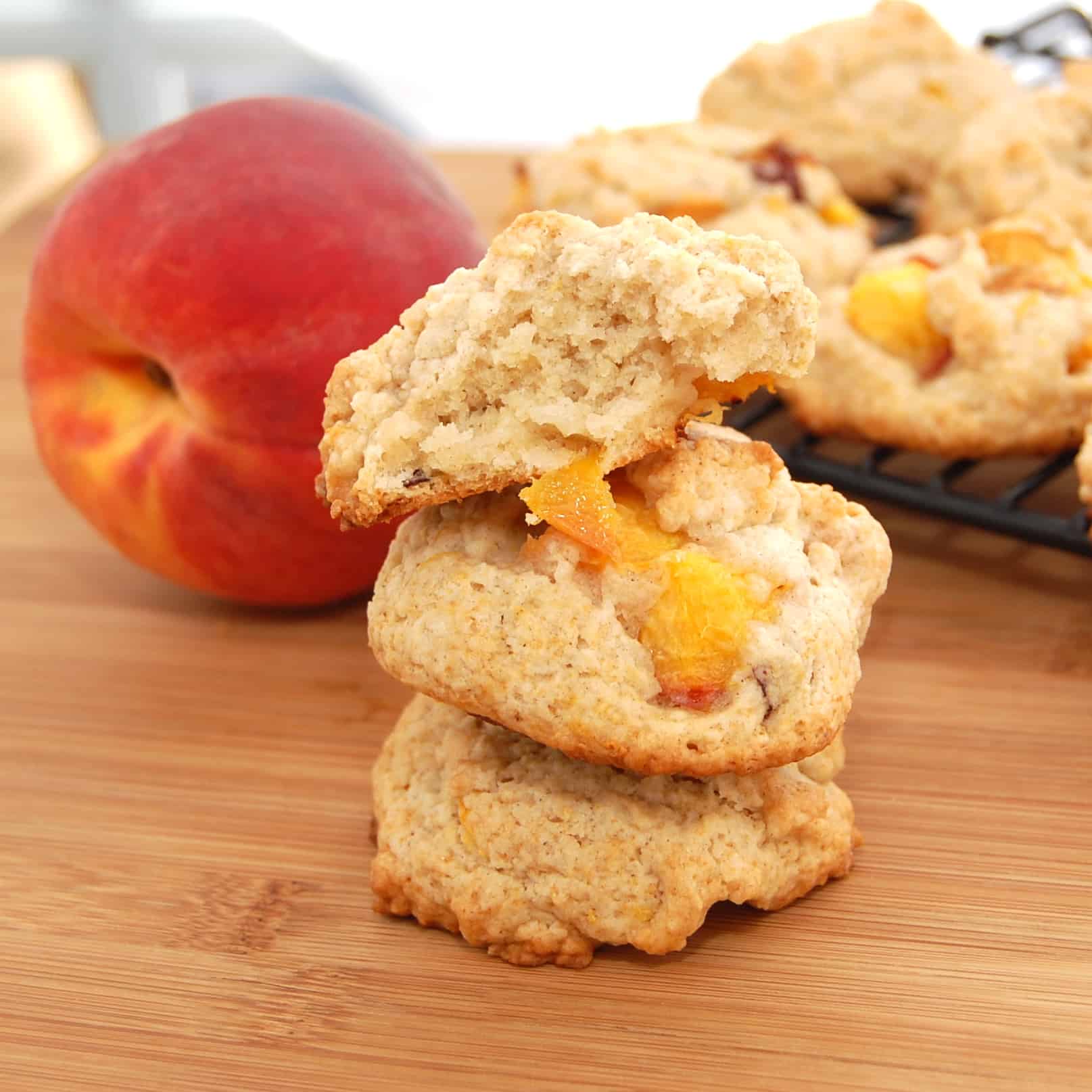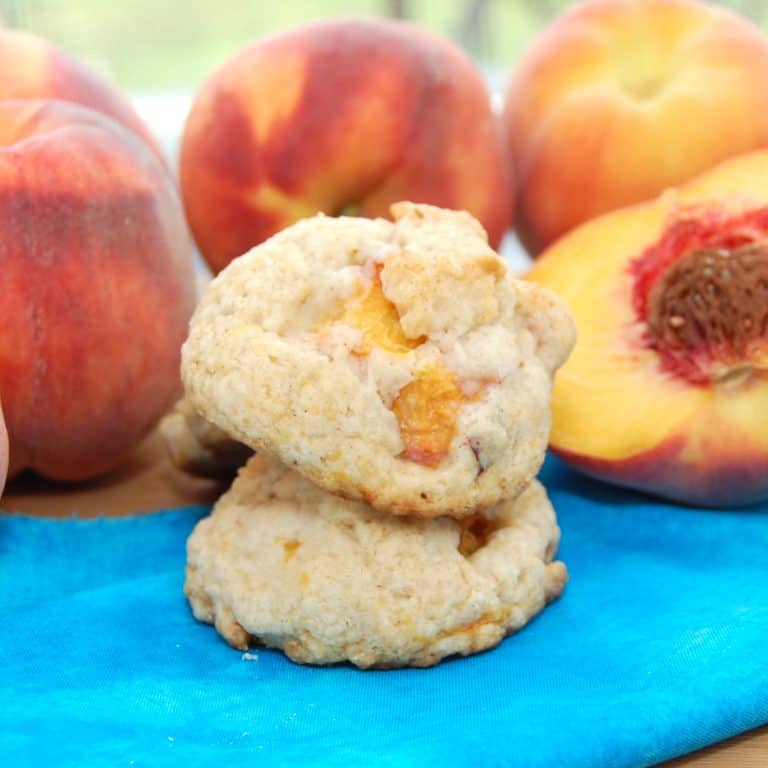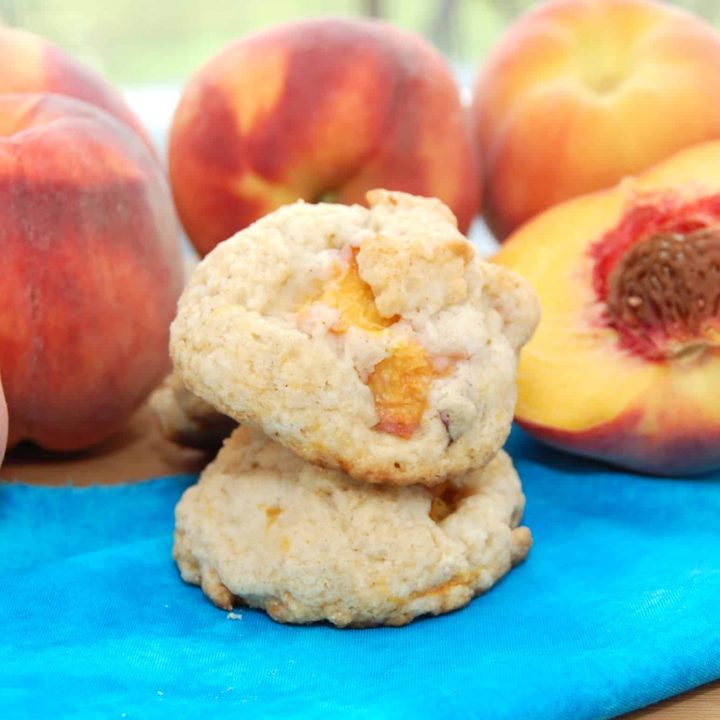 Peach Shortcake Cookies
Ingredients
2 cups roughly chopped peaches
9 tablespoons granulated sugar, divided
2 cups all purpose flour
2 teaspoons baking powder
1/2 teaspoon coarse salt
1/8 teaspoon nutmeg
1/2 teaspoon cinnamon
6 tablespoons cold unsalted butter, cut into small pieces
2/3 cup heavy cream
Instructions
Preheat oven to 375°F. Line two baking sheets with parchment paper.
In a small bowl, stir together the peaches and 2 tablespoons of the sugar; set aside.
In a large bowl, whisk together the flour, 7 tablespoons sugar, baking powder, salt, nutmeg and cinnamon. Use a pastry cutter to cut the butter into the flour mixture until you have coarse crumbs. Add the cream to the bowl and stir until the dough starts to come together, then gently fold in the peach mixture.
Drop by 2 tablespoons of dough onto the prepared baking sheet. Repeat with remaining dough, spacing the cookies about 2″ apart. Bake for about 20-25 minutes, or until beginning to brown on the edges. Transfer to a wire rack to cool.
Source: adapted from Cate's World Kitchen, originally adapted from Martha Stewart