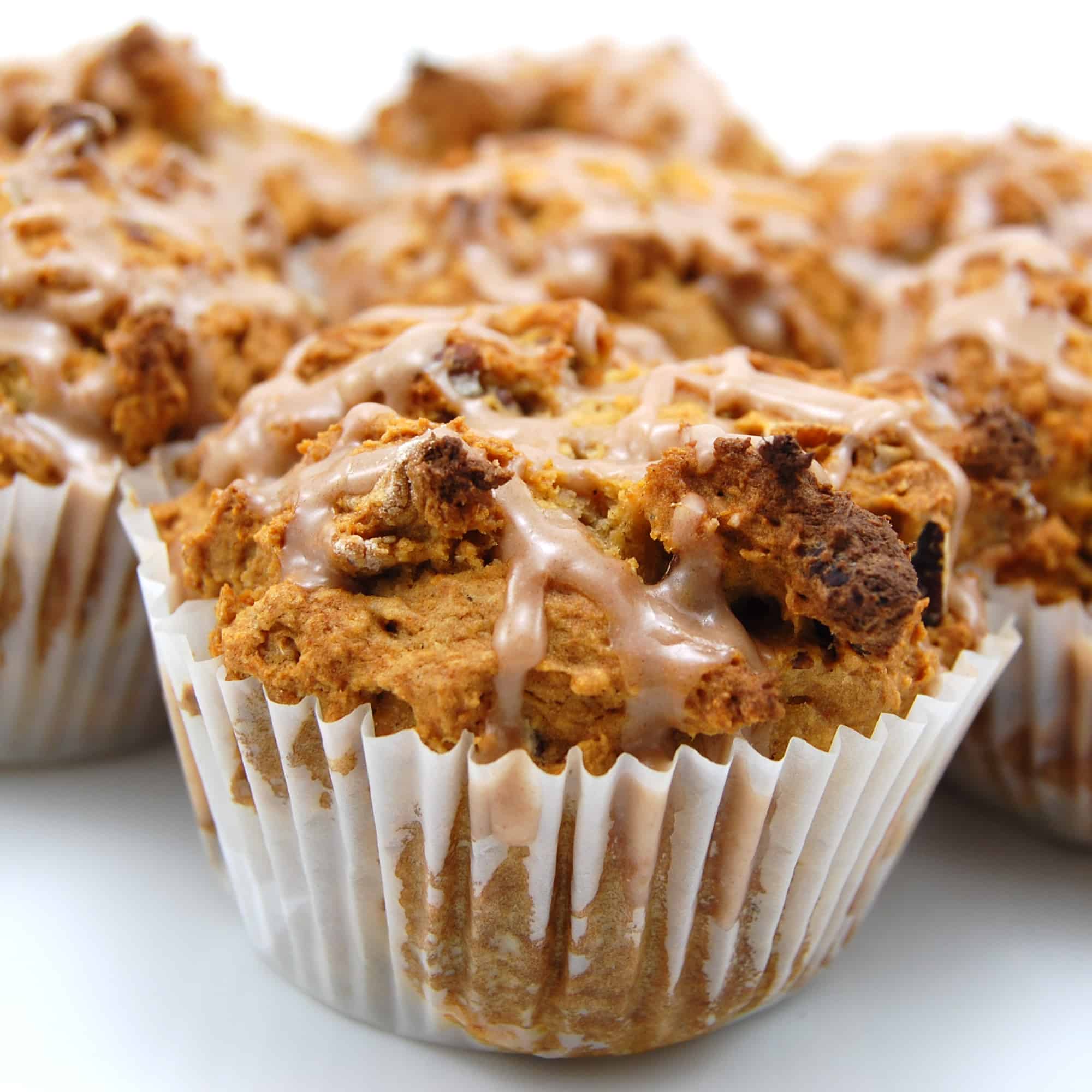 Yesterday I made some amazing Sweet Potato Biscuits and had some leftover mashed sweet potatoes that I needed to use. After looking through my Ultimate Muffin Book I decided on these wonderful muffins for Sunday morning. Roasted sweet potatoes add moisture and help cut down on fat. Incredibly moist sweet potato muffins lightly spiced with cinnamon and nutmeg and drizzled with a cinnamon glaze. Serve these memorable muffins for a fall breakfast or brunch.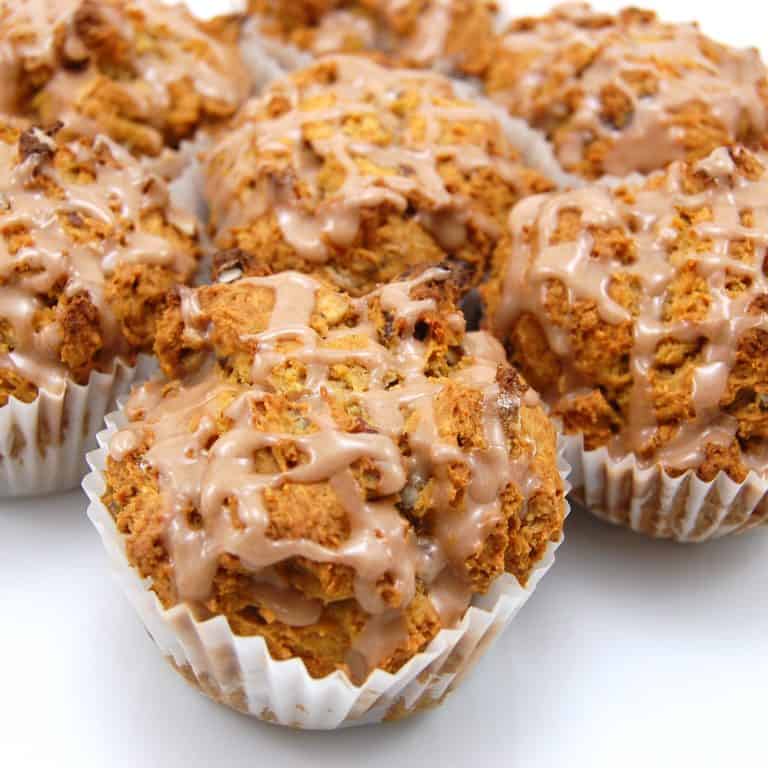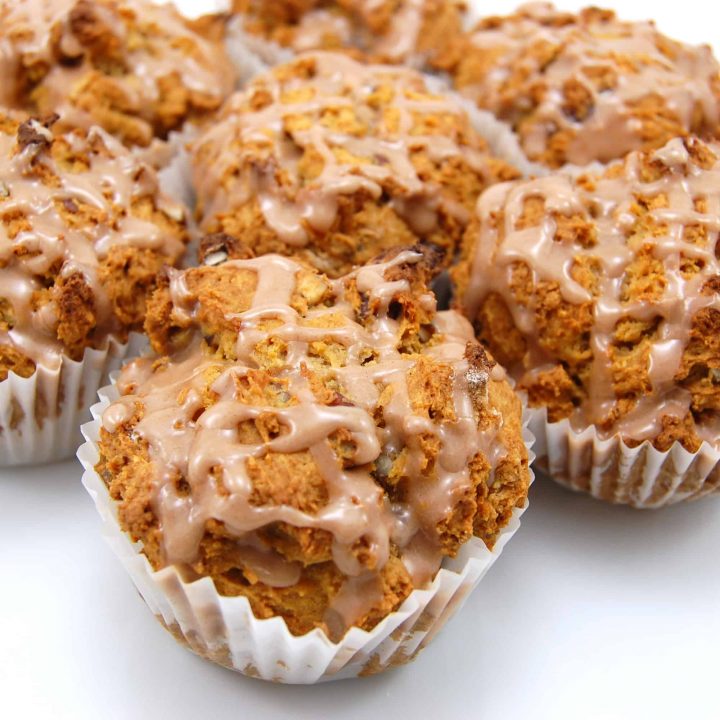 Pecan Sweet Potato Muffins with Cinnamon Glaze
Ingredients
For Pecan Sweet Potato Muffins:
1 large sweet potato (about 1 pound)
2 cups all-purpose flour
2 teaspoons baking soda
1 teaspoon ground cinnamon
1/2 teaspoon baking powder
1/2 teaspoon salt
1/4 teaspoon ground nutmeg
2/3 cup chopped pecans
1 large egg, lightly beaten, at room temperature
6 tablespoons unsalted butter, melted and cooled
3/4 cup maple syrup
1/2 cup whole milk
2 teaspoons lemon juice
For Cinnamon Glaze:
1 cup sifted confectioners' sugar
1 teaspoon ground cinnamon
2 tablespoons milk

Instructions
Position oven rack in the center of the oven and preheat to 400 degrees F.
Prick potato several times with a fork. Lay a piece of aluminium foil on oven rack to protect from drips, place sweet potato on the foil. Bake 1 hour ad 15 minutes, or until soft. Transfer to a wire rack and cool 10 minutes.
Meanwhile, line muffin cups with muffin liners.
In a medium bowl, whisk together flour, baking soda, cinnamon, baking powder, salt, nutmeg, and pecans; set aside.
Peel potato and measure out 1 cup of the cooked flesh and place into a large bowl. Whisk in egg and melted butter until smooth. Whisk in maple syrup, milk, and lemon juice. Stir in flour mixture with a wooden spoon only until moistened.
Fill prepared muffin cups 3/4 full. Bake in preheated oven 18-20 minutes or until toothpick inserted into center of muffin comes out clean.
Set pan to cool on wire rack for 10 minutes. Remove from pan and place muffins on cooling rack for 5 minutes.
While muffins are cooling, in a small bowl, combine confectioners' sugar, cinnamon and milk. Mix until smooth.
Drizzle cinnamon glaze over slightly cooled muffins.
Source:
adapted from
The Ultimate Muffin Book