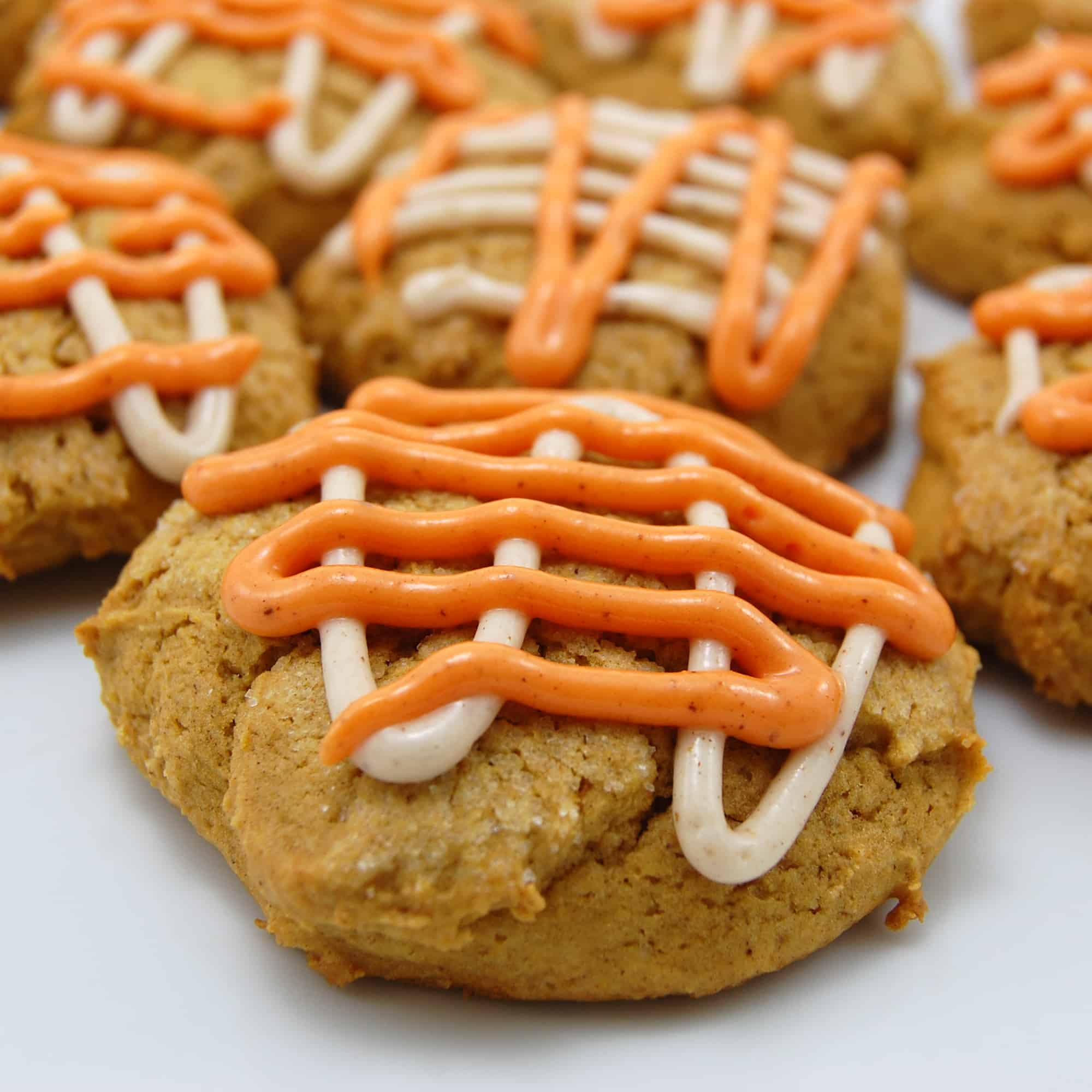 Fall is in full swing and so is my fall baking and cooking! 🙂 In case you haven't noticed, I love pumpkin anything! I have so many amazing pumpkin recipes that I am so excited to share. These cookies are always a hit no matter where I take them. They are not only great for fall, but they are also a wonderful choice to include in your holiday cookie recipes. Delicious soft cookies are spiced with cinnamon, cloves, nutmeg and drizzled with a cream cheese frosting. While these cookies were baking it reminded me why I love this season so much. The intoxicating smell coming from the oven filled the air with scents of fall. These cake-like soft cookies are the perfect way to welcome fall!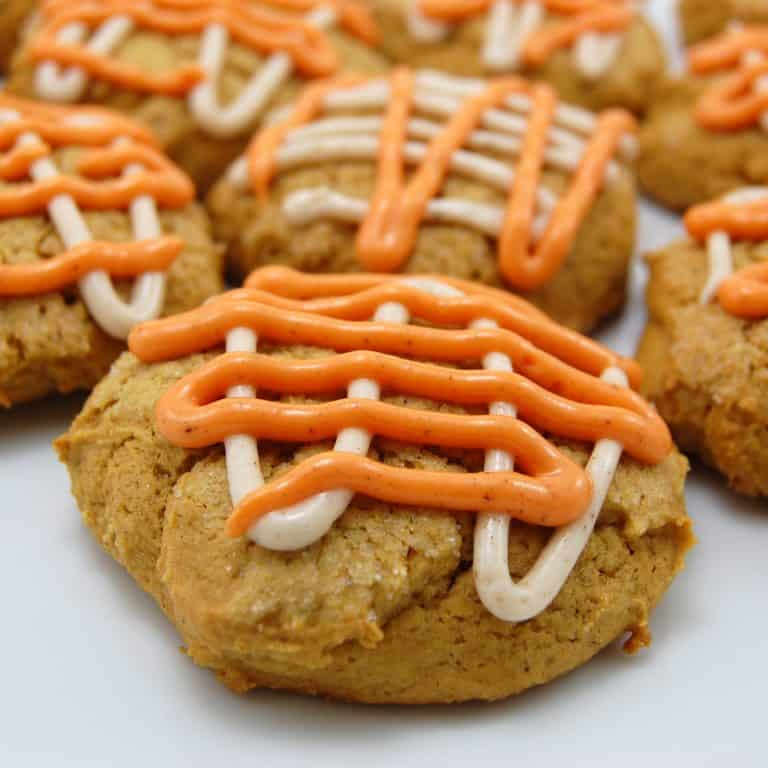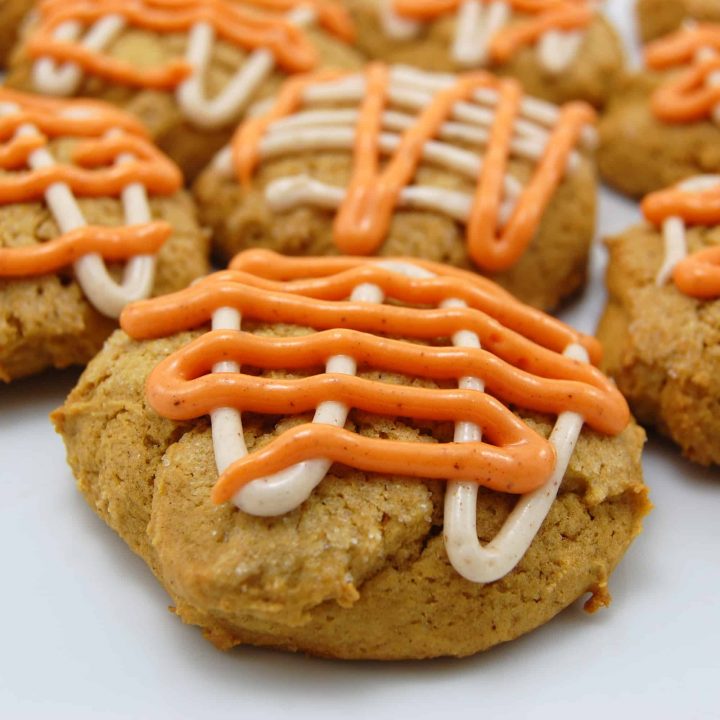 Pumpkin Cookies with Cream Cheese Frosting
Ingredients
2 1/2 cups all-purpose flour
1 teaspoon baking powder
1 teaspoon baking soda
2 teaspoons ground cinnamon
1/2 teaspoon ground nutmeg
1/2 teaspoon ground cloves
1/2 teaspoon salt
1 stick (1/2 cup) butter, softened
1 cup white sugar
1/2 cup brown sugar
1 1/4 cup canned pumpkin puree
1 egg
1 teaspoon vanilla extract
4 oz. cream cheese
3/4 cup powdered sugar
1/2 teaspoon pumpkin pie spice

Instructions
Preheat oven to 350 degrees F. Line baking sheets with parchment paper. In a large bowl, combine flour, baking powder, baking soda, cinnamon, nutmeg, ground cloves, and salt; set aside.
In the bowl of a stand mixer fitted with the paddle attachment, cream together the butter and sugars. Add pumpkin, egg, and vanilla to butter mixture, and beat until creamy. Stir in the dry ingredients into the pumpkin mixture by hand until just combined. Drop on prepared baking sheets by heaping tablespoonfuls; Butter the bottom of a drinking glass and then dip the bottom of the glass in a bowl of sugar. Flatten the dough balls with the bottom of the glass until they are about ¾ inch thick, dipping the glass in sugar as necessary to prevent sticking.
Bake in preheated oven for 13 to 15 minutes. Cool cookies on wire rack. Once cookies have cooled completely, frost or drizzle with cream cheese frosting.
While the cookies are cooling make frosting: In the bowl of a stand mixer fitted with the paddle attachment, combine cream cheese, confectioners' sugar and pumpkin pie spice and beat until smooth and creamy.
Source:
adapted from
allrecipes.com
and
Gimme Some Oven