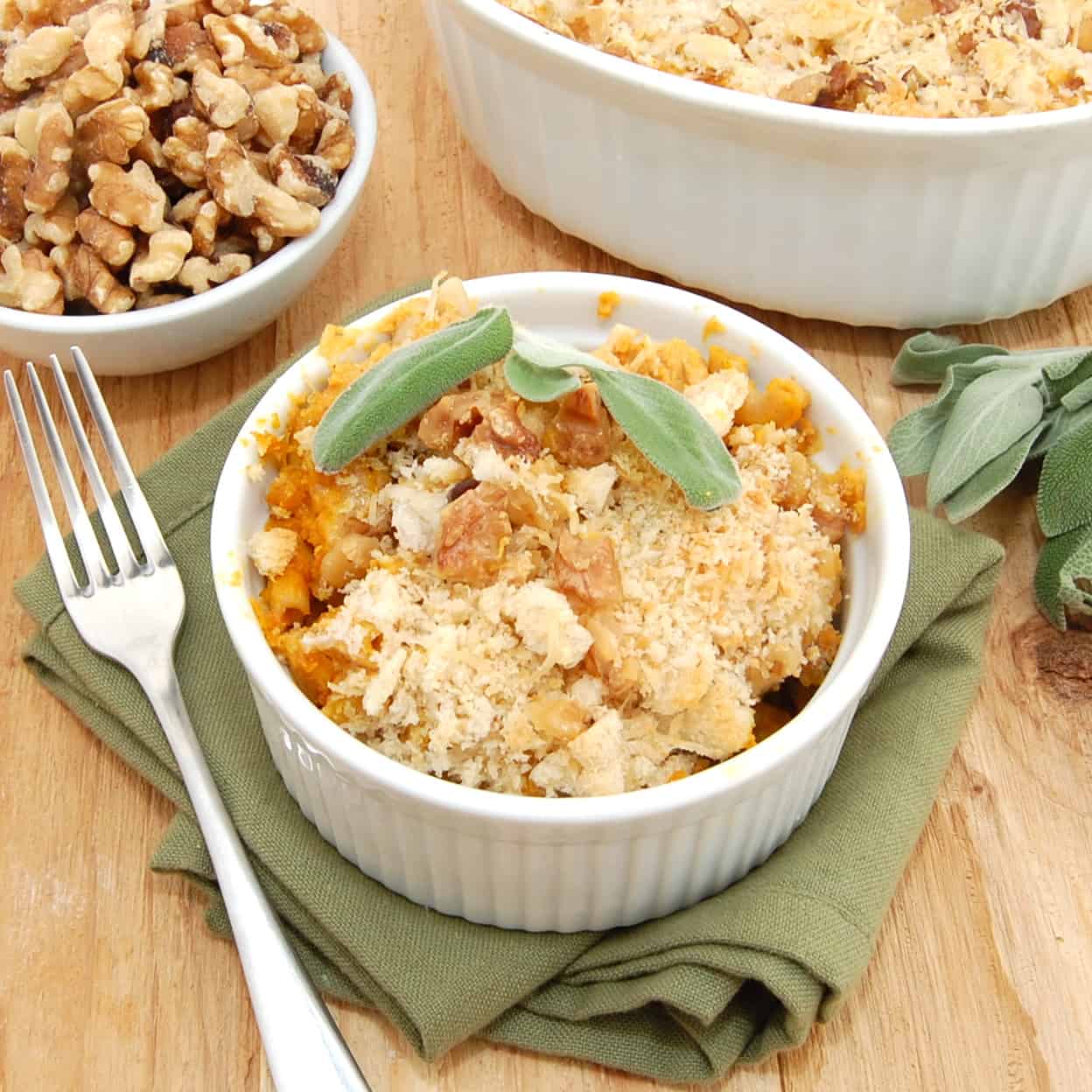 Here's another one for all you pumpkin fans out there-Pumpkin Mac and Cheese! This seasonal twist on the classic macaroni and cheese is the ultimate comfort food for fall. I swear, pumpkin just makes everything better! 😉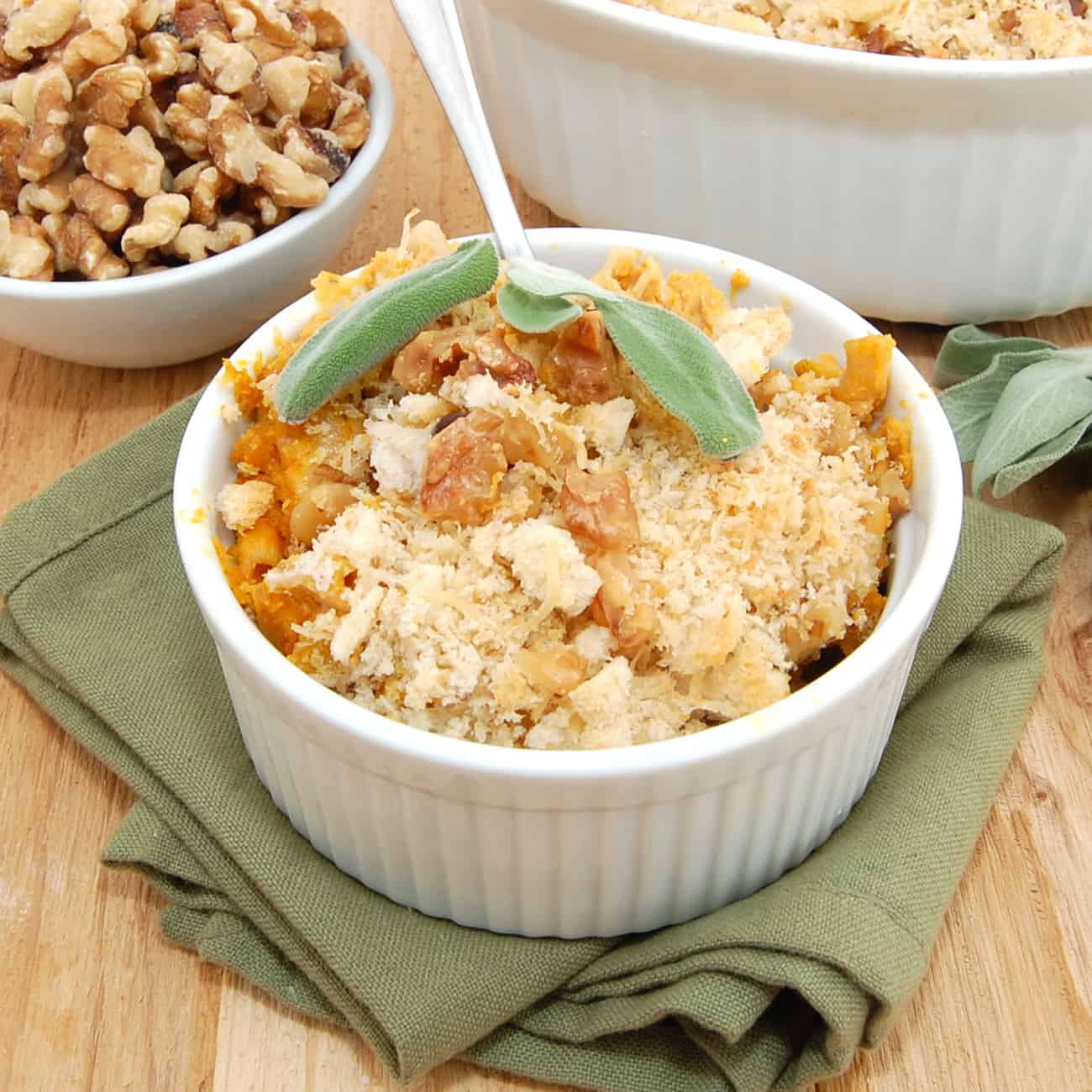 Pumpkin, two types of cheeses, walnuts, and sage are mixed with macaroni pasta for a deliciously creamy dish. I have to thank Elizabeth for pointing this recipe out to me on my Facebook page. She posted it way back in the beginning of October and I knew I had to make it for Thanksgiving. 😀 Thanks Elizabeth….It was a huge hit! I hope everyone has a wonderful Thanksgiving. I am so excited to be hosting Thanksgiving at our house today. My parents, brother, sister-in-law and nephew are all coming into town for the big feast. Then maybe, just maybe we might have to partake in some Black Friday shopping at midnight! 😉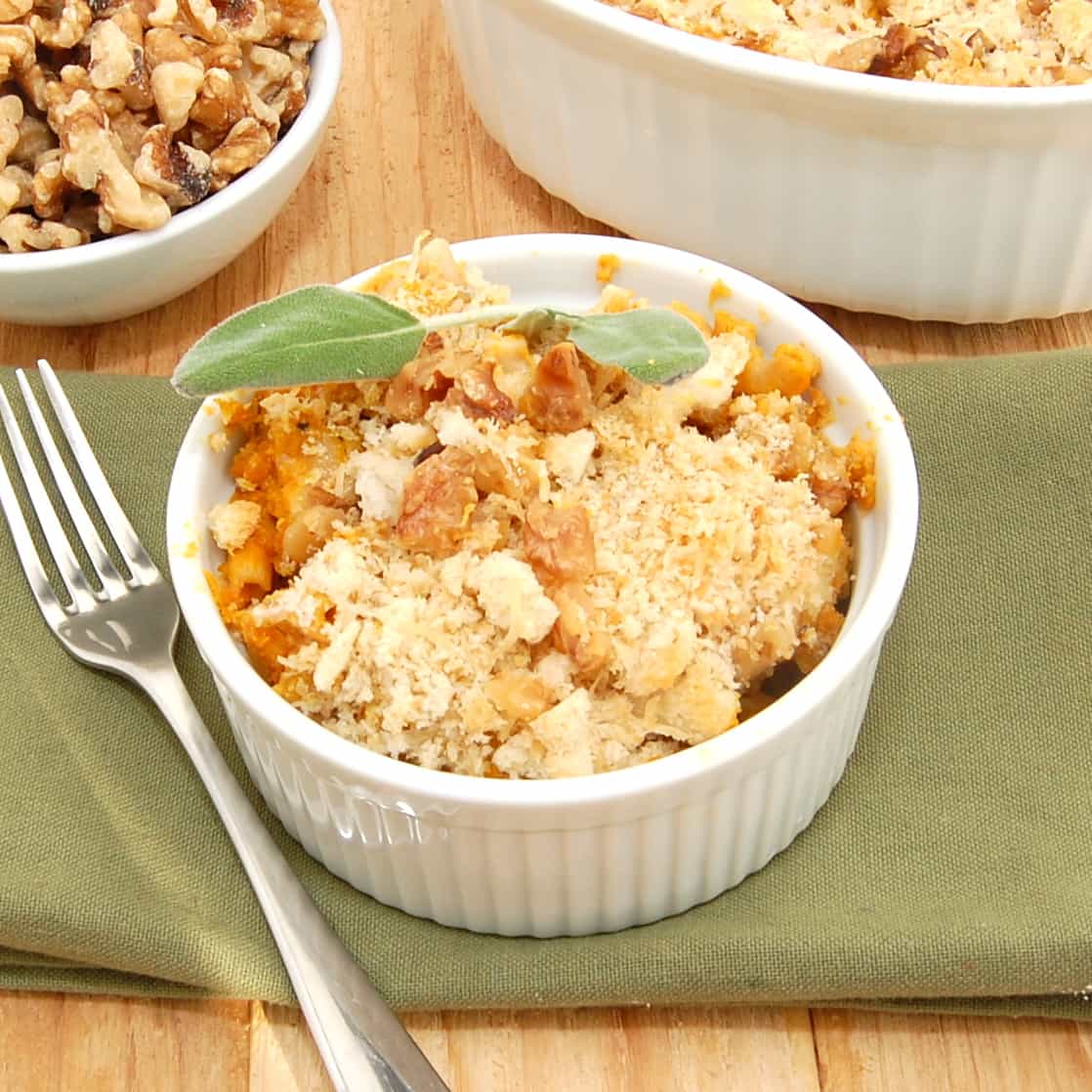 Have a great Thanksgiving! If you make anything from Sweet Pea's Kitchen I would love to hear about it, you can even upload a picture of your dish on the Sweet Pea's Kitchen Facebook Fan Page. 😀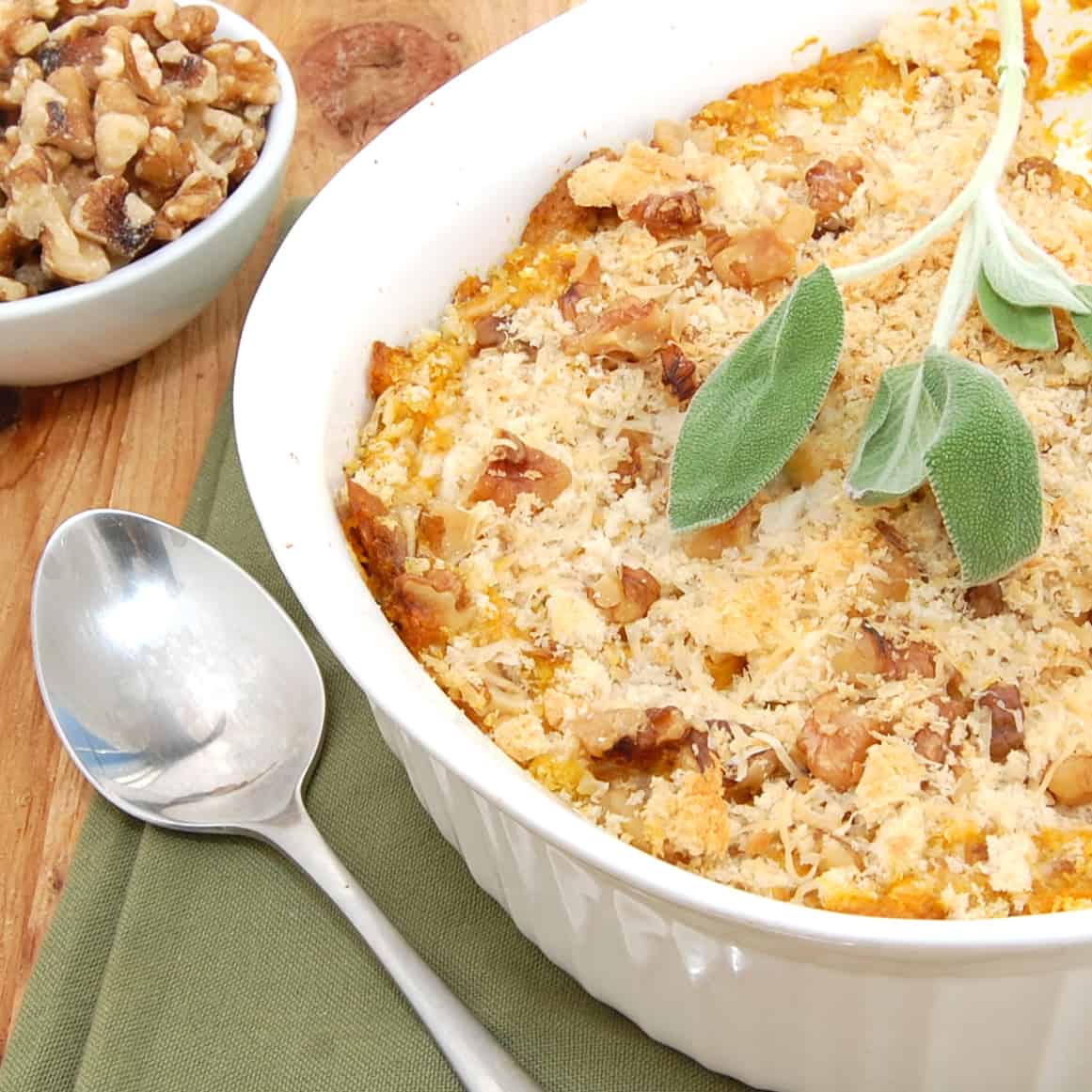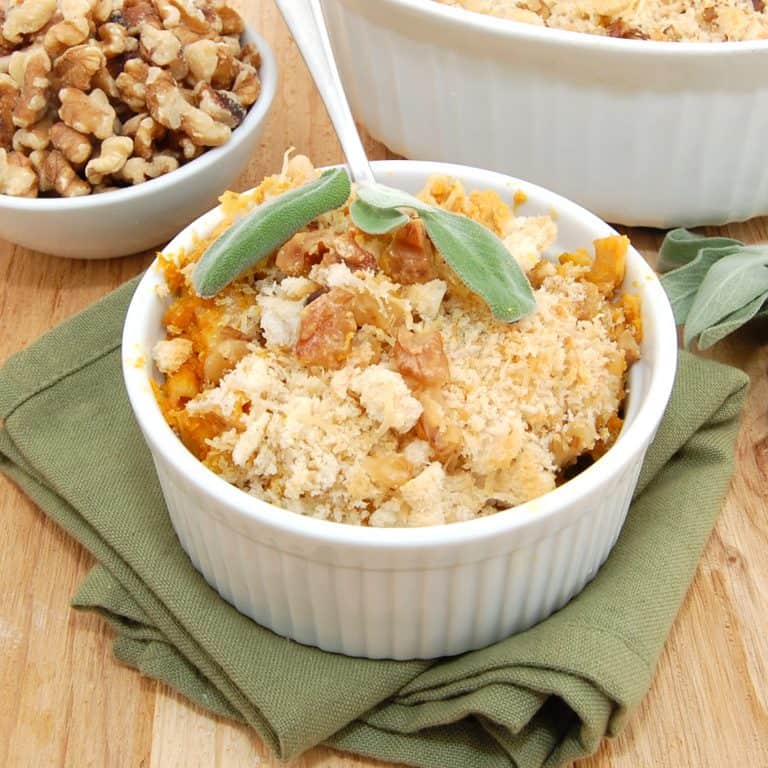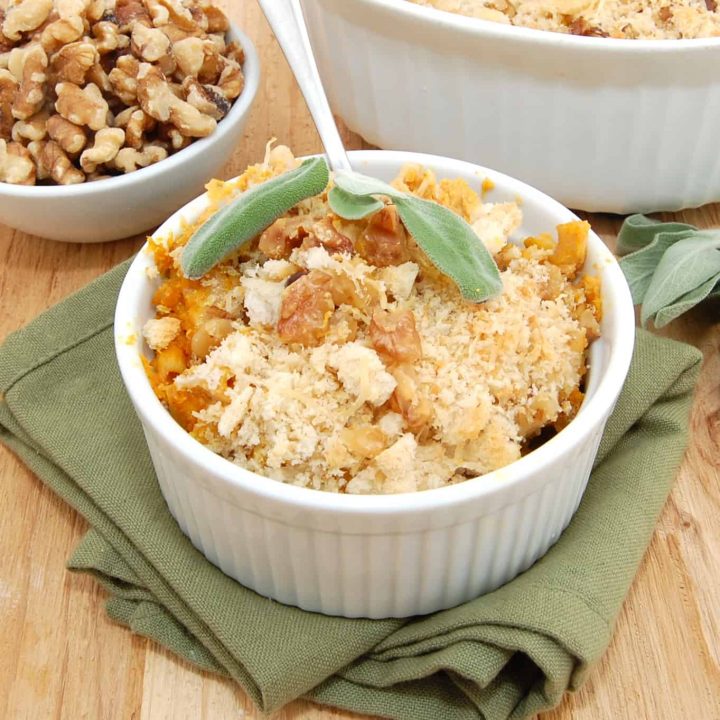 Pumpkin Mac and Cheese
Yield:
8 (3/4 cup) servings
Ingredients
2 cups (8 ounces) dried elbow macaroni
2 tablespoons butter
2 tablespoons all-purpose flour
1/2 teaspoon salt
1/2 teaspoon ground black pepper
1 cup whipping cream
1 cup whole milk
4 oz. Fontina cheese, shredded (1 cup)
1 15-oz. can pumpkin
1 tablespoon fresh sage, chopped
1/2 cup soft bread crumbs
1/2 cup grated Parmesan cheese
1/3 cup chopped walnuts
1 tablespoon olive oil
Instructions
Preheat oven to 350°F. In a large pot cook pasta according to package directions. Drain cooked pasta, then return to pot.
While the pasta is boiling, make the cheese sauce. In a medium saucepan over medium heat melt butter. Stir in flour, salt, and pepper. Add whipping cream and milk stirring until slightly thickened and bubbly. Add cheese, pumpkin, and sage stir until cheese is melted. Pour over pasta and stir to coat. Transfer to an ungreased 2-quart baking dish.
In a small bowl combine bread crumbs, Parmesan, walnuts, and oil; sprinkle over pasta. Bake, uncovered, for 30 minutes or until bubbly and top is golden. Let stand 10 minutes before serving.
Source: Better Homes and Gardens, October 2011