These delicate crêpes are a great, unique way to use up leftover Pumpkin Pie. Don't be intimidated by crêpes, they are extremely easy to make and not to mention absolutely delicious.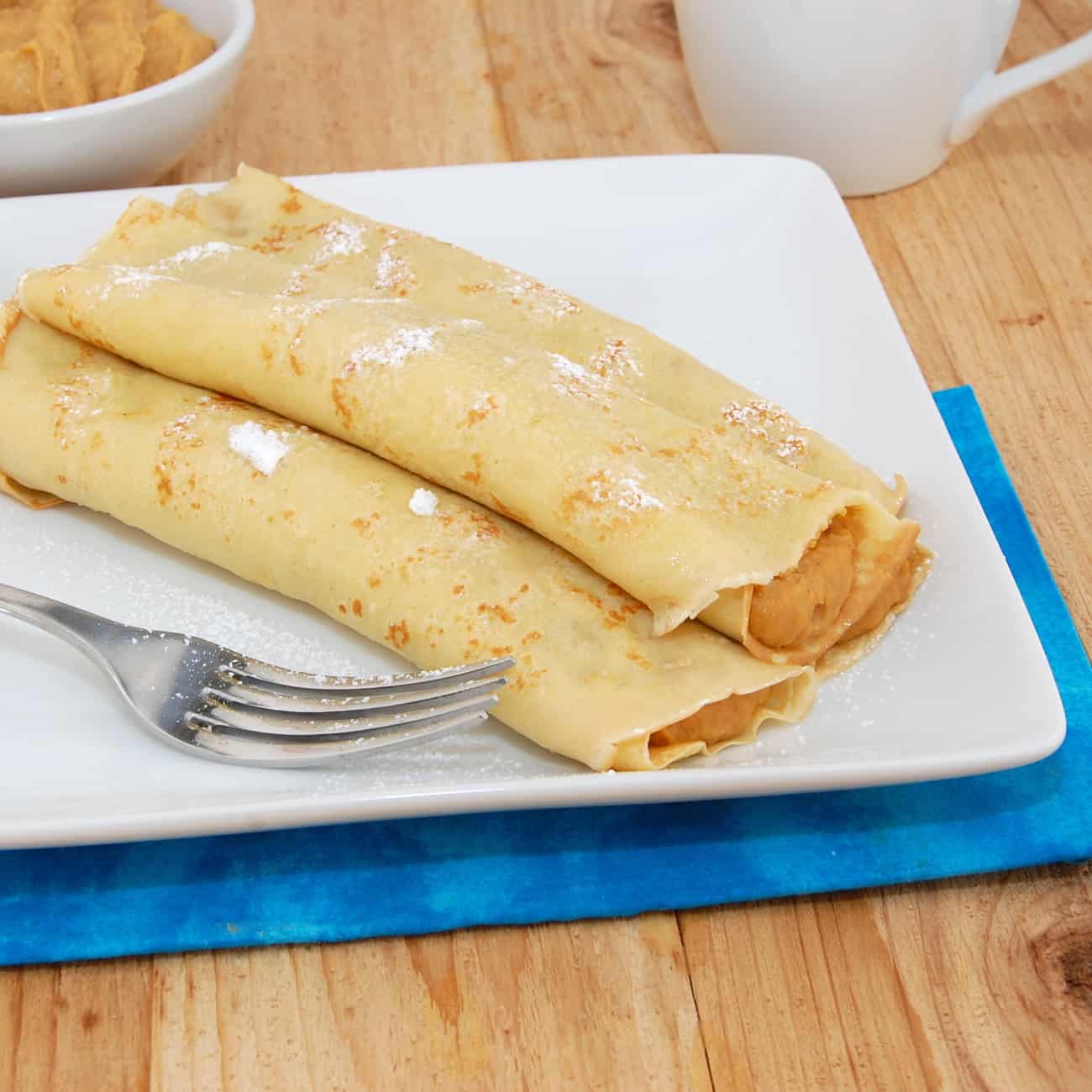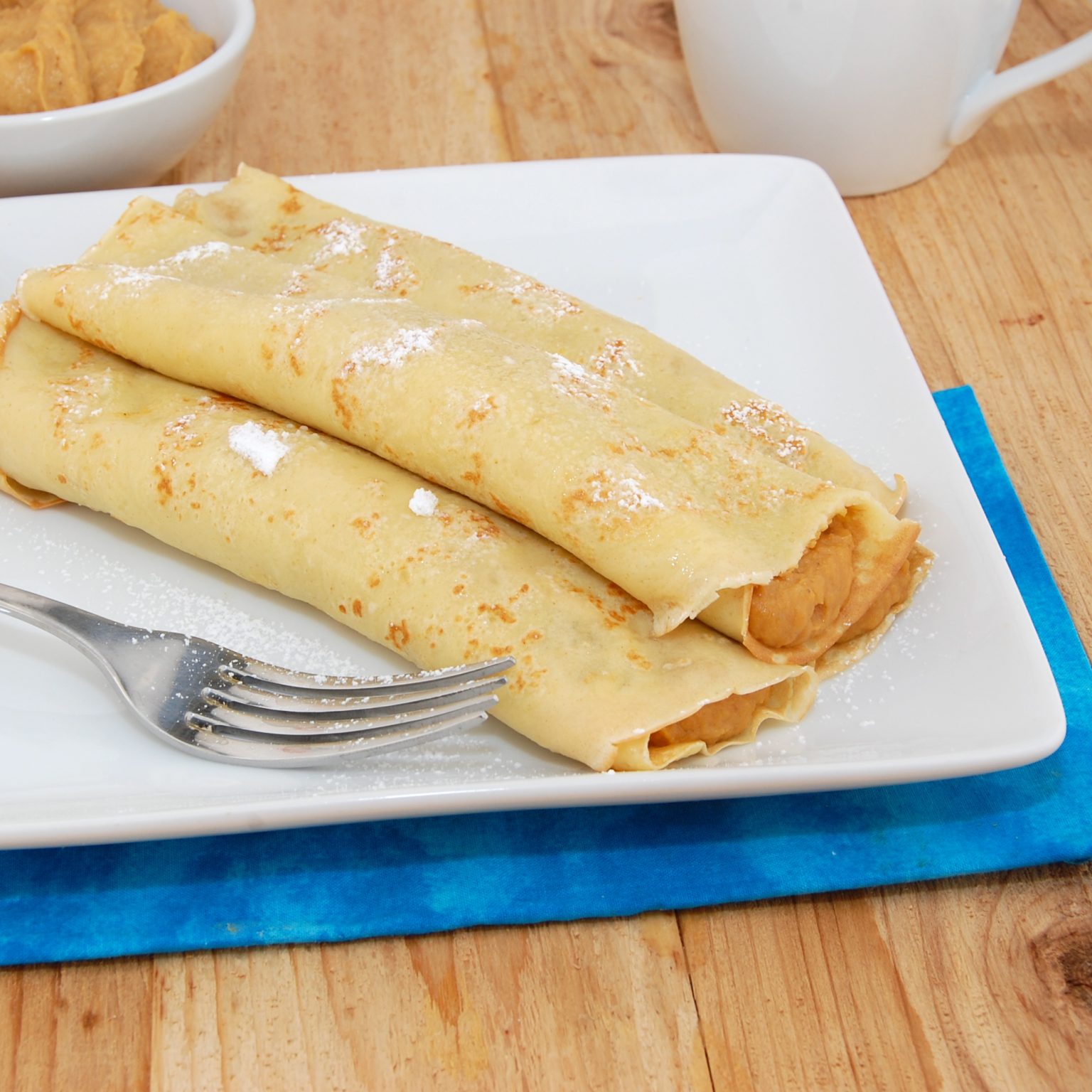 No special pan or weird ingredients needed, just a 12-inch skillet, pantry staples and a rubber spatula. Getting the pan to the proper temperature is the key to these crêpes.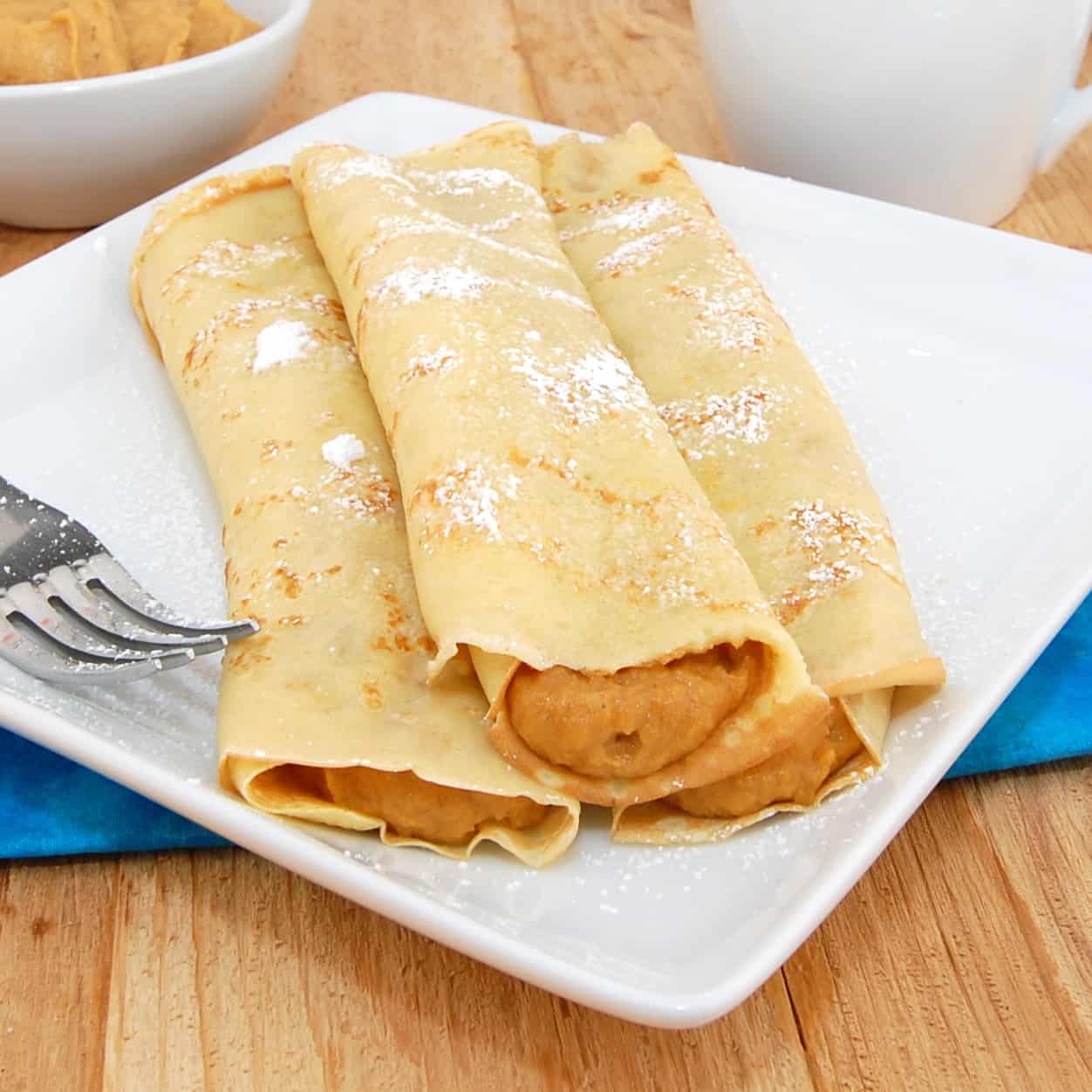 If the pan is too hot, the batter set up before it has evenly coated the skillet. If the pan is too cool, the crêpe will be pale, bland and too flimsy to flip without tearing.
Pin this recipe now to remember it later
Ingredients
1/2

teaspoon

vegetable oil

1

cup

5 ounces unbleached all-purpose flour

1/2

teaspoon

ground cinnamon

2

tablespoons

unsalted butter

,

melted and cooled
Want to save this recipe? Enter your email below and we'll send the recipe straight to your inbox!
NOTE: By saving this recipe, you agree to join our weekly recipes newsletter.
Instructions
Place oil in 12-inch nonstick skillet and heat over low heat for at least 10 minutes.

While skillet is heating, whisk together flour, sugar, salt and cinnamon in medium bowl;set aside.

In a separate medium bowl, whisk together milk and eggs. Add half of milk mixture to dry ingredients and whisk until smooth. Add butter and whisk until combined. Whisk in remaining milk mixture until smooth.

To make pumpkin pie filling, scoop the pie filling out of the crust and place in the bowl of a stand mixer fitted with the paddle attachment. Beat on medium speed until smooth, about 30 seconds; set aside. (Heat it in the microwave if desired)

Wipe out skillet using paper towel, leaving thin film of oil on bottom and sides. Increase heat to medium and let skillet heat for 1 minute. After 1 minute, test heat of skillet by placing 1 teaspoon batter in center and cook for 20 seconds. If mini crêpe is golden brown on bottom, skillet is properly heated; if it is too light or too dark, adjust heat accordingly and retest.

Pour ¼ cup batter into far side of pan and tilt and shake gently until batter evenly covers the bottom of pan. Cook crêpe without moving it until top surface is dry and crêpe starts to brown at edges, loosening crêpe from side of pan with rubber spatula, about 25 seconds. Gently slide spatula underneath edge of crêpe, grasp edge with fingertips, and flip crêpe. Cook until second side is lightly spotted, about 20 seconds. Transfer cooked crêpe to wire rack, spotted side is facing up. Return pan to heat and heat for 10 seconds before repeating with remaining batter. As crêpes are done, stack on wire rack.

Transfer stack of crêpes to large microwave-safe plate and invert second plate over crêpes. Microwave on high power until crêpes are warm, 30 to 45 seconds (45 to 60 seconds if crêpes have cooled completely). Remove top plate and wipe dry with paper towel. Spread 1/4 cup pumpkin pie filling in each crêpe and roll up. Sprinkle with confectioner's sugar and serve immediately.
Follow me on Pinterest for daily delicious recipes!
Source: adapted from Cupcake Project
Get new recipes weekly plus our FREE ebook!