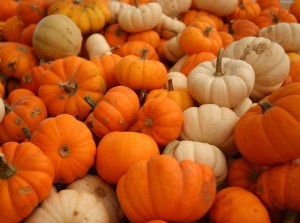 It's time to whip up all those pumpkin treats you've been longing for all summer long! Ahhhh…pumpkin season has arrived! This is my favorite season to bake. Pumpkin anything and everything are always on my list. Pumpkin bread, scones, pancakes, cakes, soup, muffins, cookies…the list goes on and on! Just thinking about pumpkin makes my mouth water! Growing up in Columbus, Ohio, every fall we would go to the Circleville Pumpkin Show. A whole festival dedicated to my favorite fall fruit! It was one of my favorite things about fall. We would make our way around the giant pumpkins weighing over 1,600 pounds, 14 feet wide pumpkin pies, parades, marching bands and of course every pumpkin food you could think of! Since moving to Peoria, I was surprised to learn that I lived very close to Morton, Illinois-the Pumpkin Capital of the World! Morton is home of Nestle/Libby's pumpkin packing plant. According to the University of Illinois, 90 percent of the pumpkins grown in the United States are raised within a 90-mile radius of Peoria, Illinois. About 5,000 acres of the farm land is devoted to producing the pumpkins used for Libby's Pumpkin. With my love of anything pumpkin, I am beginning to think that Peoria is a great place for me to be! I was super excited to hear that the annual Morton Pumpkin Festival starts today and runs through Saturday. I know where we will be this weekend!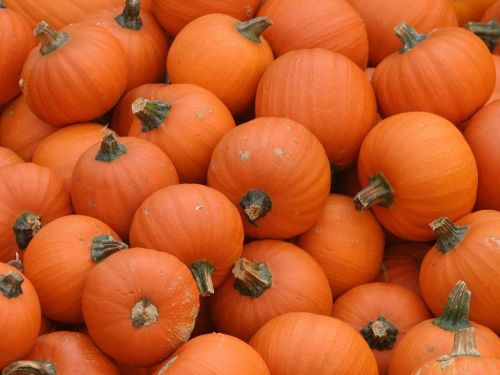 I want to share with you some of my favorite pumpkin recipes that I posted last fall before I start with a new round of pumpkin recipes. Do you love Pumpkin recipes as much as I do?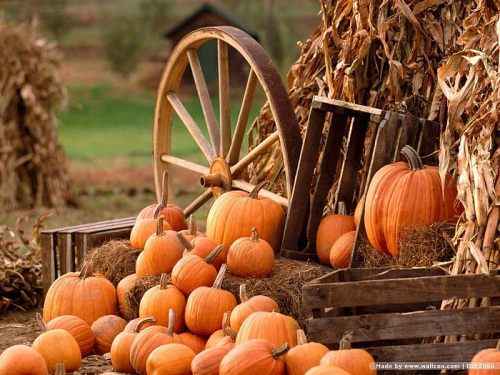 Pumpkin Roundup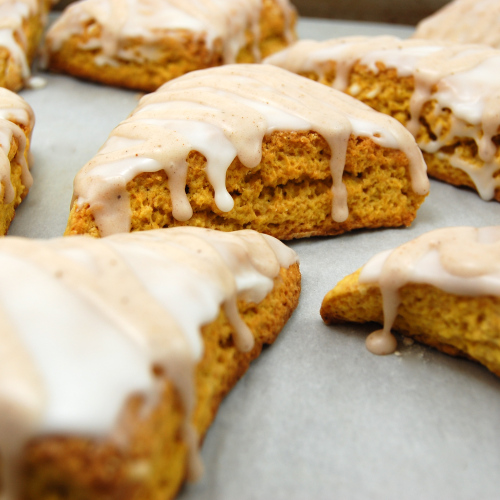 Moist and delicious pumpkin scones, with the sweet taste of pumpkin and spices of fall, are brushed with a scrumptious powdered sugar and drizzled with a spicy glaze.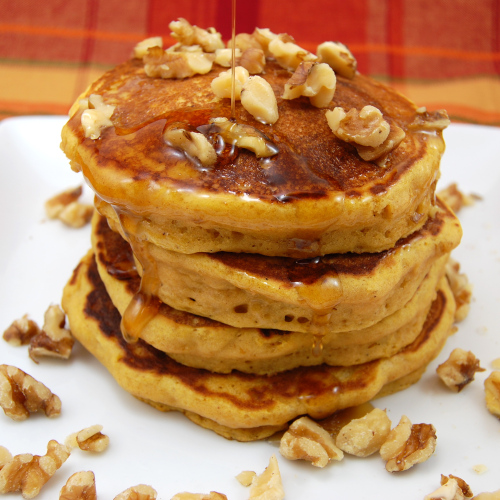 Fluffy pumpkin pancakes packed with pureed pumpkin, fall spices and topped with walnuts and honey butter.
Pumpkin Bars with Cream Cheese Frosting: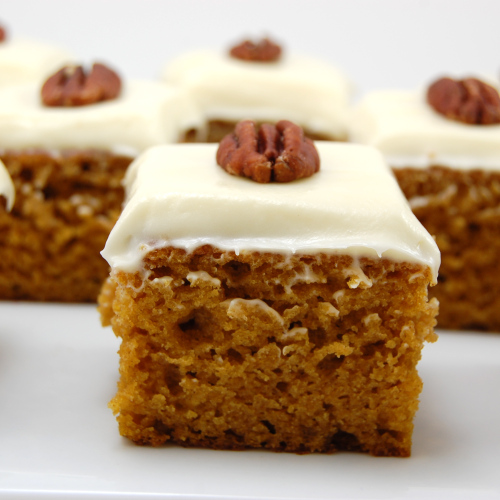 Moist and soft Pumpkin bars with cream cheese frosting are on of my favorite pumpkin recipes.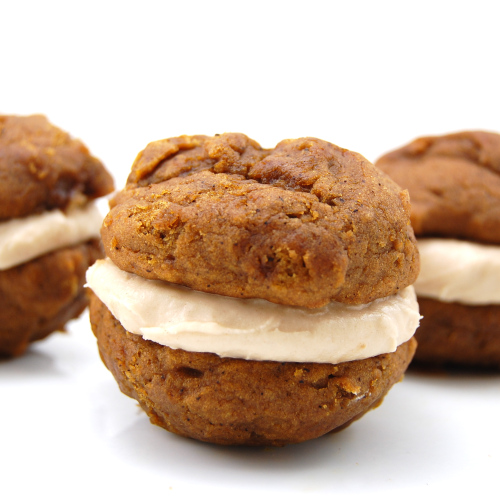 Two pumpkin cake cookies with a delicious maple cinnamon cream cheese filling layered in between.
Pumpkin Cranberry Chocolate Chip Granola Bars: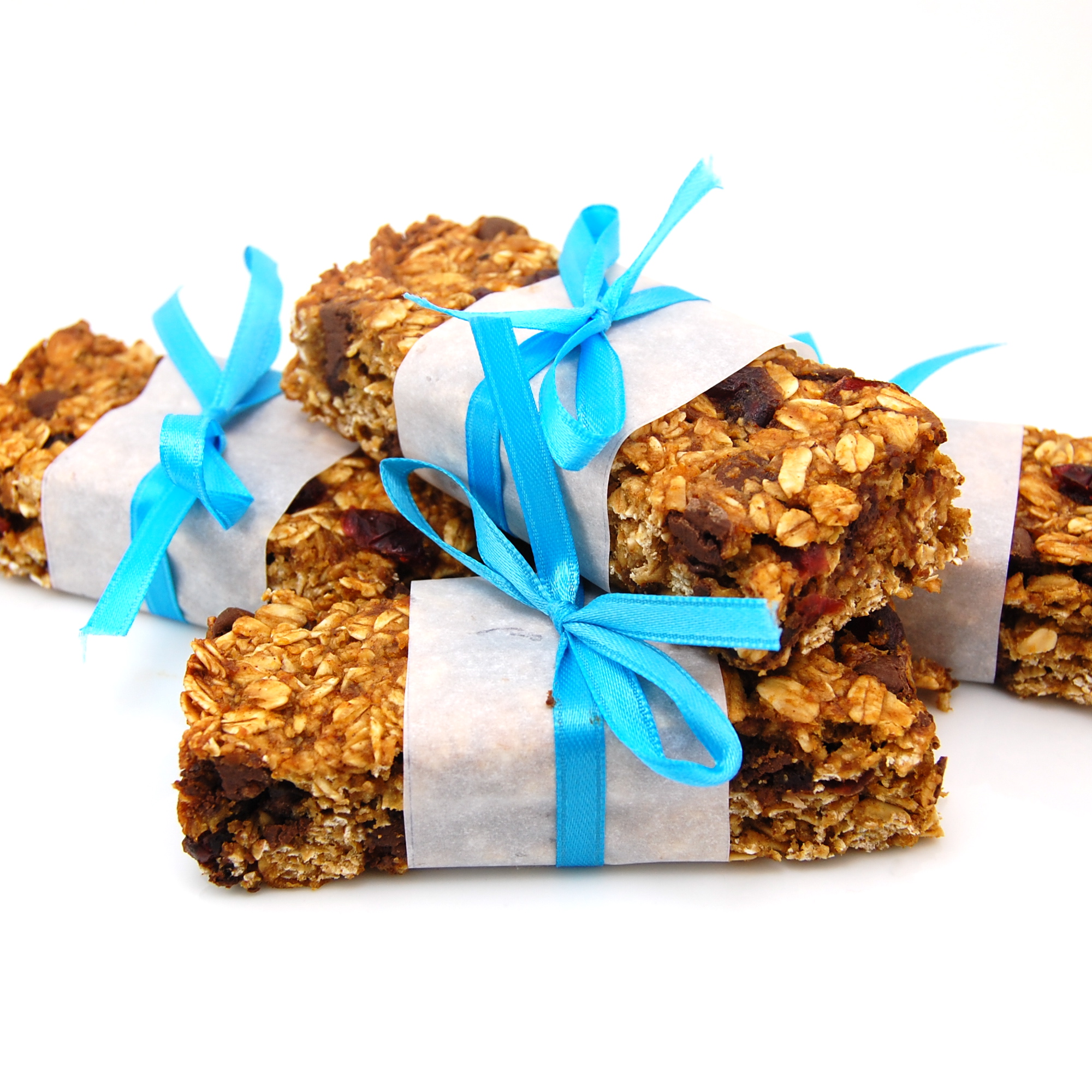 These Pumpkin Cranberry Chocolate Chip Granola Bars make a great portable snack or breakfast on the go.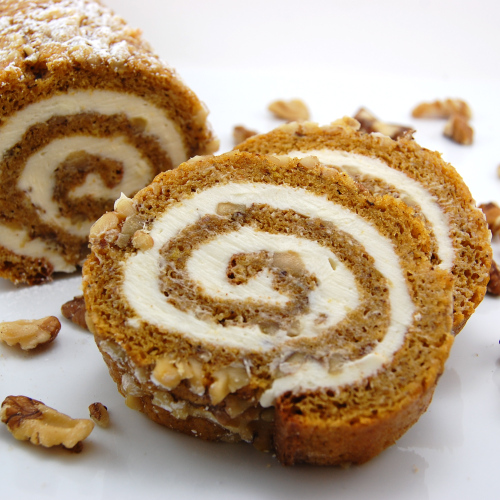 Moist spiced pumpkin cake with spirals of creamy cream cheese filling is the perfect dessert for fall!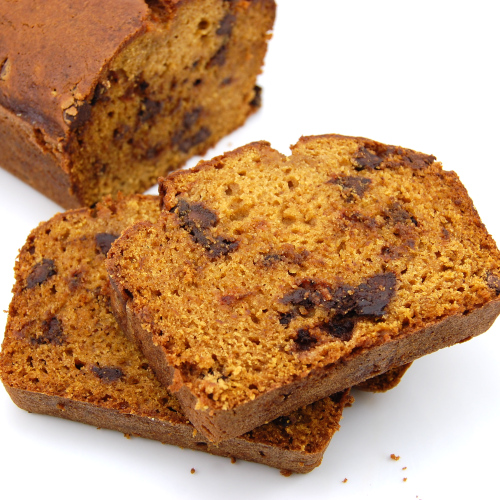 Incredibly moist and spicy pumpkin bread exploding with chocolate chips is the perfect choice on a cool fall morning.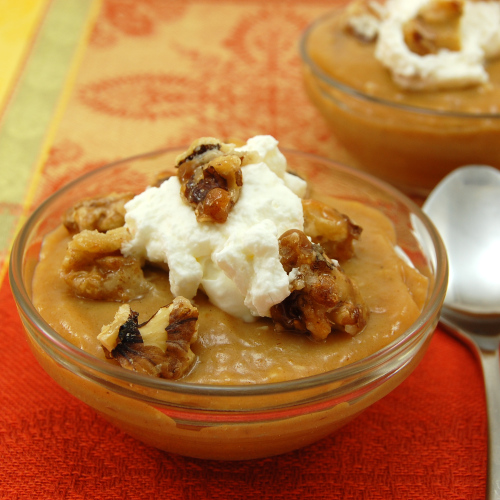 This light and delicious pudding topped with candied walnuts and whipped cream tastes just like pumpkin pie!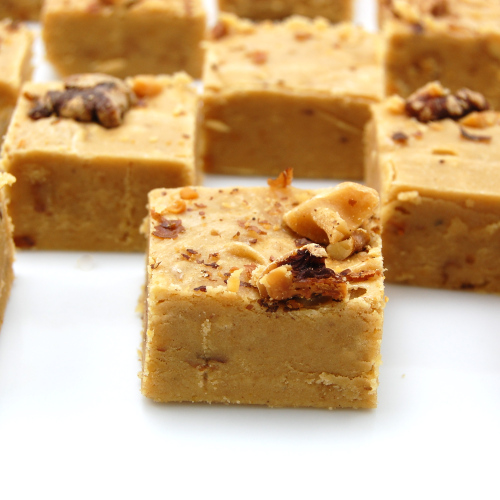 Rich and creamy pumpkin fudge speckled with walnuts and spiced with cinnamon, nutmeg, cloves, and ginger.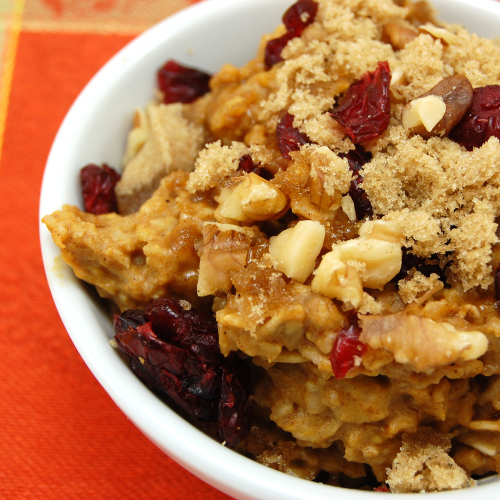 Hearty oatmeal spiced with cinnamon, cloves, and pureed pumpkin, topped with walnuts, cranberries and a sprinkling of brown sugar.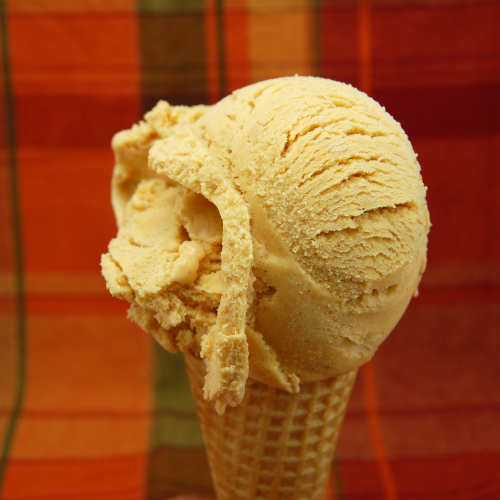 Rich and creamy pumpkin ice cream speckled with gingersnap cookies-the perfect fall treat!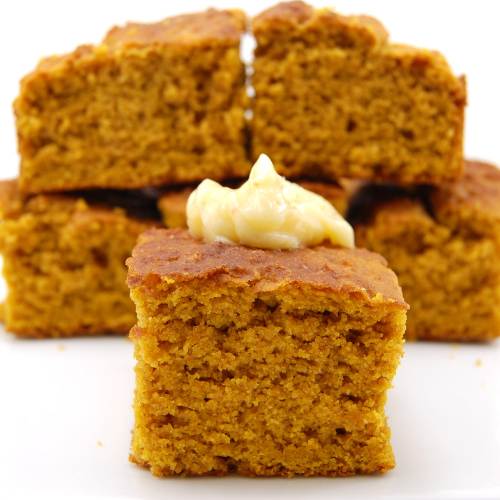 Moist pumpkin corn bread sweetened with cinnamon, nutmeg and molasses then smeared with honey butter, an excellent accompaniment to any fall meal.
Pumpkin Cookies with Cream Cheese Frosting: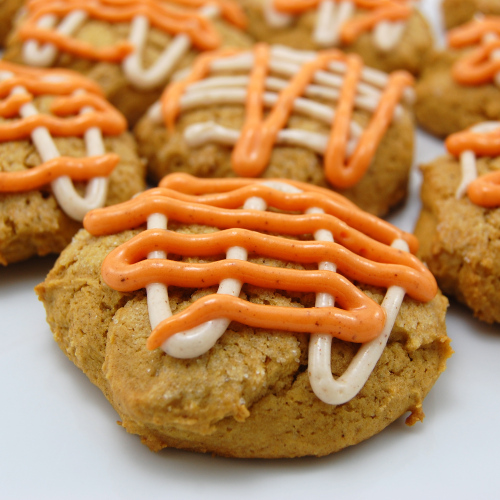 Delicious soft cookies are spiced with cinnamon, cloves, nutmeg and drizzled with a cream cheese frosting.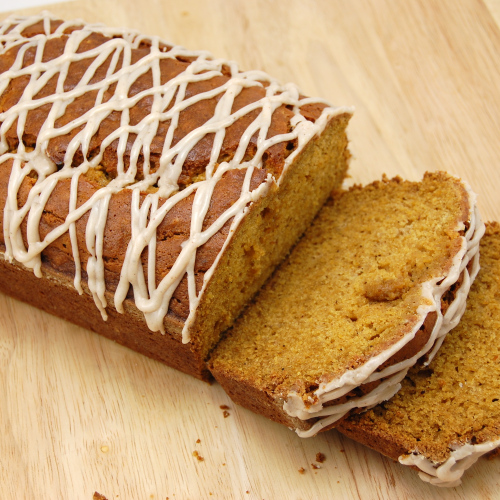 Moist and spicy Pumpkin Bread spiced with cinnamon, nutmeg, ginger, cloves and pumpkin spice then drizzled with a spiced glaze.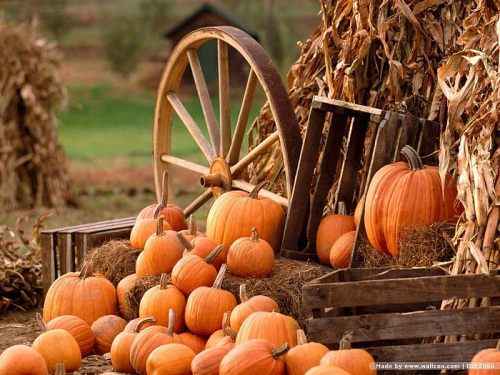 I hope you enjoyed my pumpkin roundup! I would love to hear how any of the recipes turn out for you! Drop me a comment and let me know here or you can even upload a picture over on the Facebook Fan Page for Sweet Pea's Kitchen!
Follow me on Pinterest for daily delicious recipes!
Get new recipes weekly plus our FREE ebook!