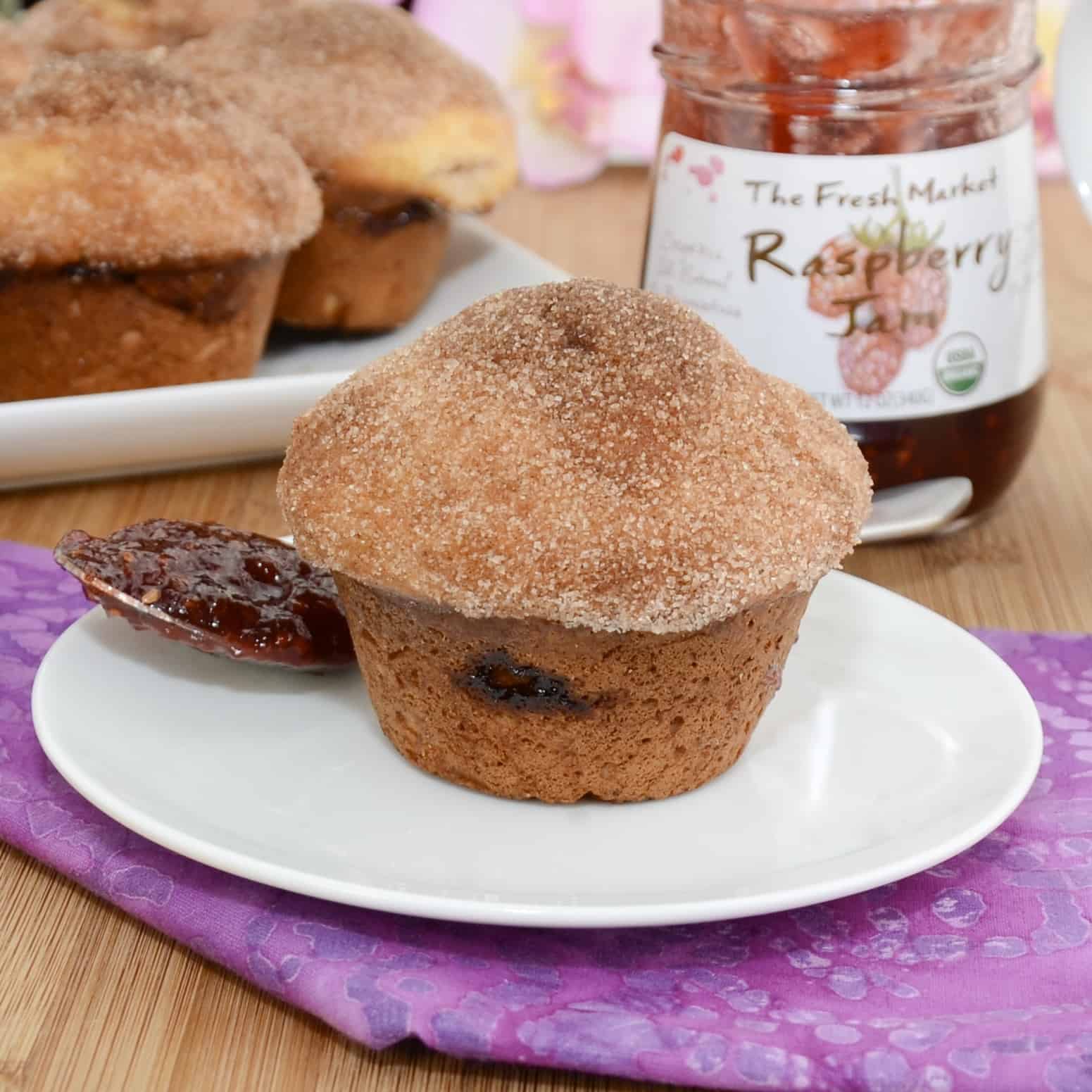 I'm always searching for good muffin recipes to make on Sunday mornings. I like to make a big batch on Sunday and eat them throughout the busy weekday mornings.
It's so nice to have a delicious muffin ready and waiting for an on-the-go breakfast. These muffins produce a big, thick mushroom-like muffin top that protects the moist center, creating a flavorful and tender crumb.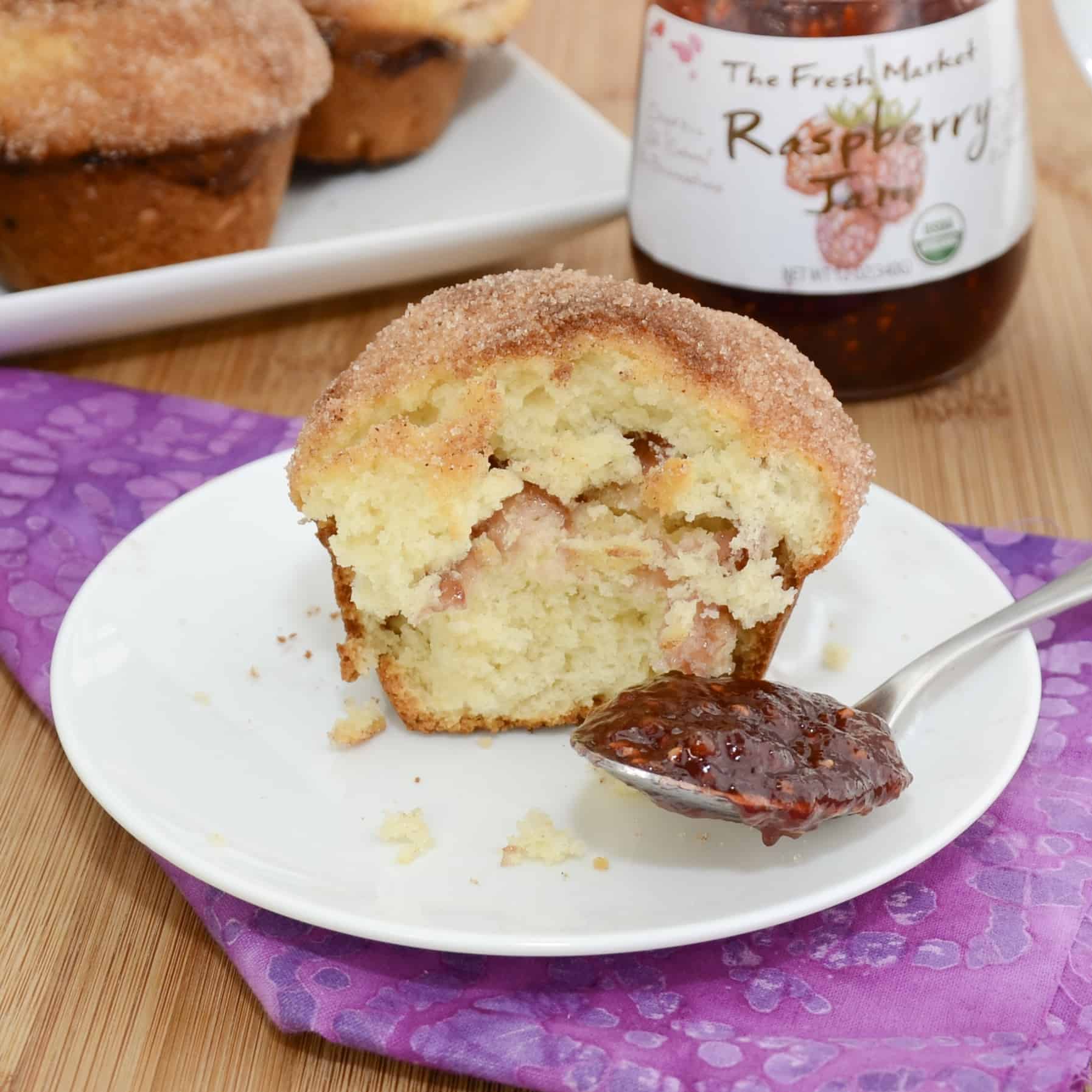 These breakfast treats can be made year round since it uses raspberry jam. No need to wait for fresh raspberries to make these delicious muffins. You can even play around using different types of jam for a different taste.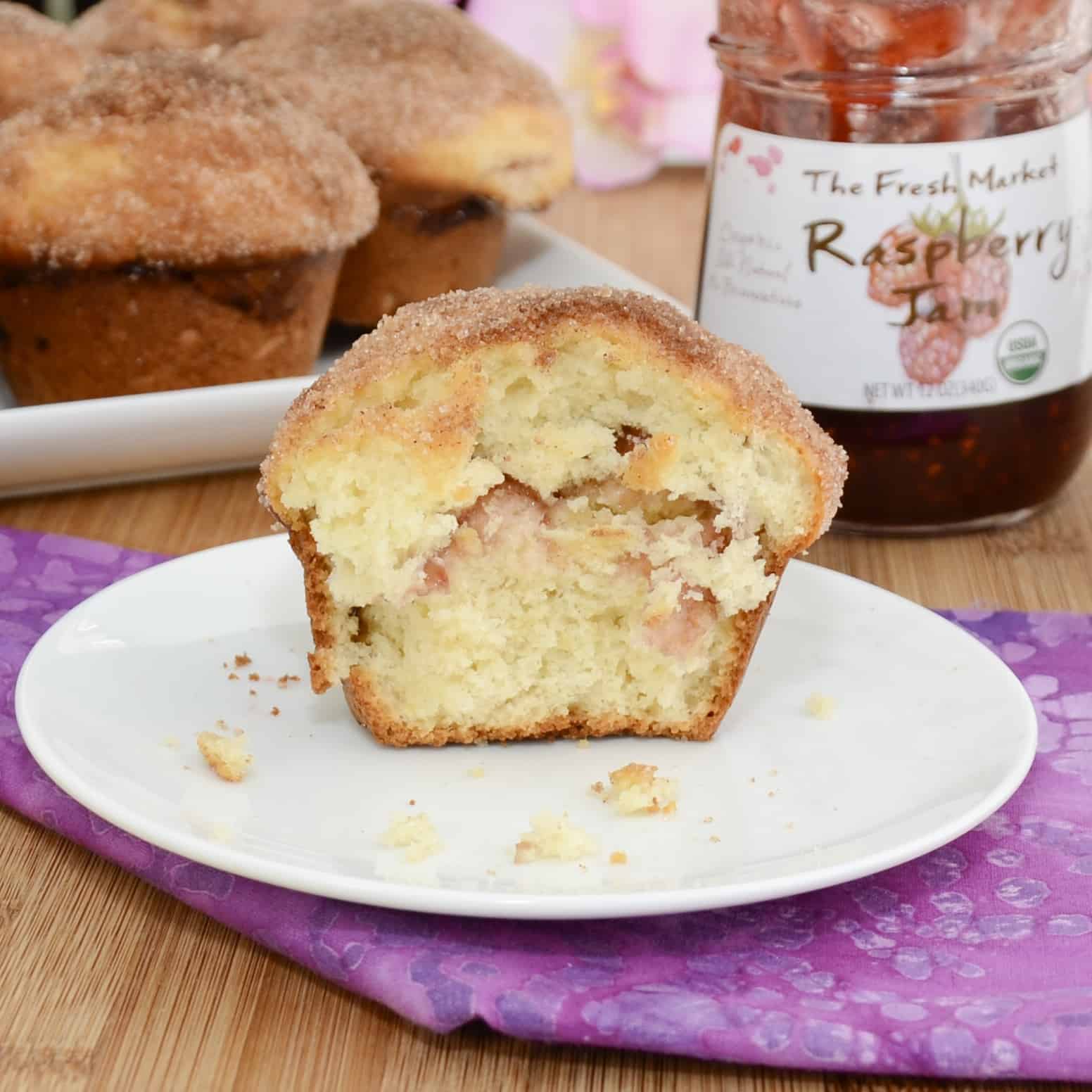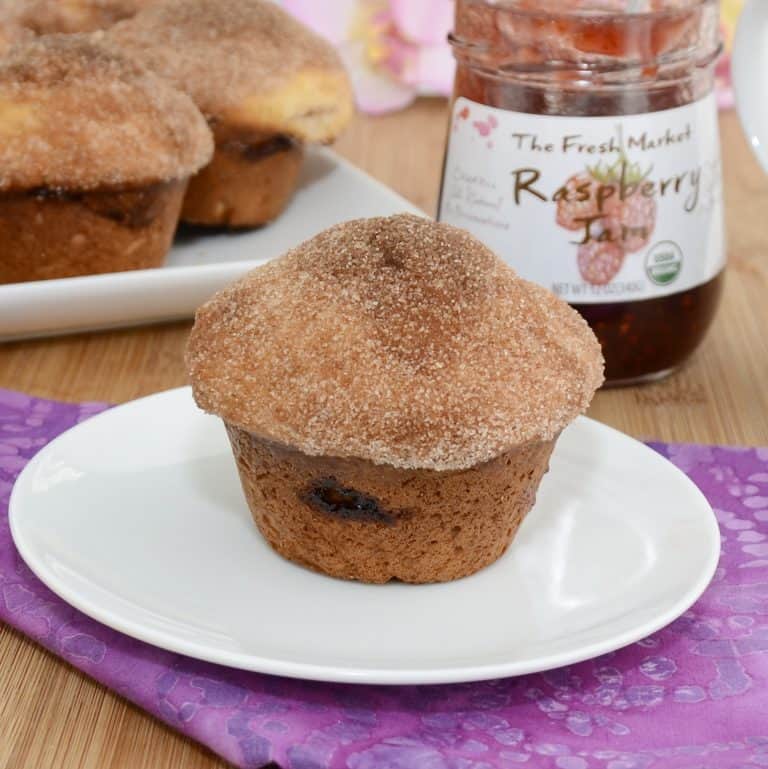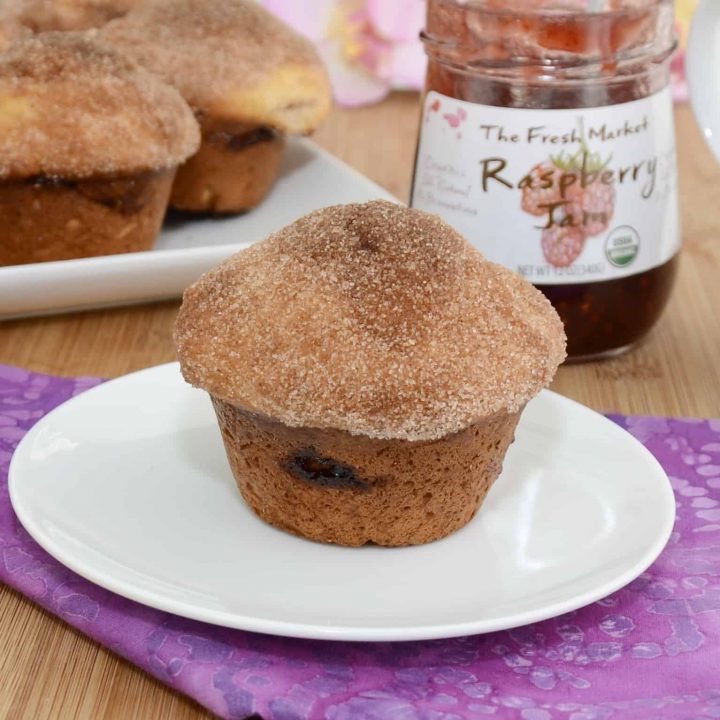 Raspberry Almond Muffins
Ingredients
For the Muffins:
3 cups unbleached all-purpose flour
1 tablespoon baking powder
1/2 teaspoon baking soda
1/2 teaspoon table salt
10 tablespoons unsalted butter, softened
1 cup granulated sugar
1-ounce almond paste (3 tablespoons)
2 large eggs
1 ½ cups plain low-fat yogurt
18 teaspoons raspberry jam
For the Coating:
1/2 cup butter, melted
1/2 cup granulated sugar
2 teaspoons cinnamon

Instructions
Heat oven to 375 degrees F.
In a medium bowl, whisk together flour, baking powder, baking soda, and salt; set aside.
In the bowl of a stand mixer fitted with the paddle attachment, beat butter, sugar, and almond paste on medium-high speed until light and fluffy, about 2 minutes. Add eggs, one at a time, beating well after each addition. Beat in one-half of dry ingredients. Beat in one-third of yogurt. Beat in remaining dry ingredients in two batches, alternating with yogurt, until incorporated.
Spray a twelve-cup muffin tin with vegetable cooking spray. Fill the muffin cups halfway with batter, make a well in the batter, and drop 1 1/2 teaspoons raspberry jam into each well. Top with remaining batter. Bake until muffins are golden brown, 25 to 30 minutes or until toothpick inserted into the center of a muffin comes out clean. Set on wire rack to cool slightly, about 5 minutes. Remove muffins from tin and dip in melted butter, then roll in sugar and cinnamon mixture. Serve warm.
Nutrition Information:
Yield:

12
Serving Size:

1
Amount Per Serving:
Calories:

443
Total Fat:

19g
Saturated Fat:

11g
Trans Fat:

0g
Unsaturated Fat:

7g
Cholesterol:

78mg
Sodium:

356mg
Carbohydrates:

63g
Net Carbohydrates:

0g
Fiber:

1g
Sugar:

36g
Sugar Alcohols:

0g
Protein:

6g