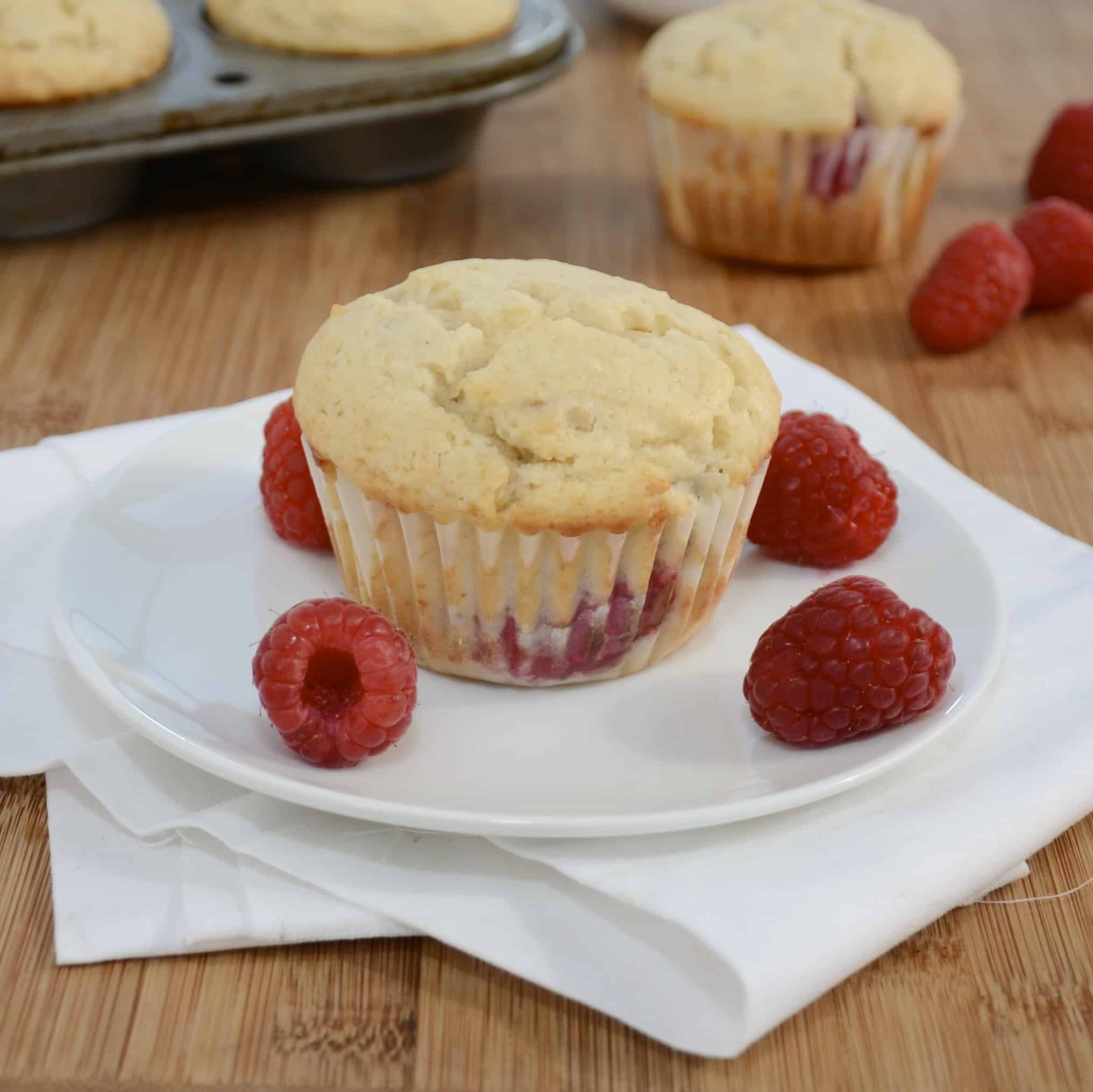 I first made these muffins last Sunday morning for Mother's Day. They were gone within ten minutes of putting them on the table! Everyone raved about the tart and juicy raspberries just bursting out of these muffins. Since I forgot to bring my camera to Columbus with us, I had to make another batch just to share with you. 😉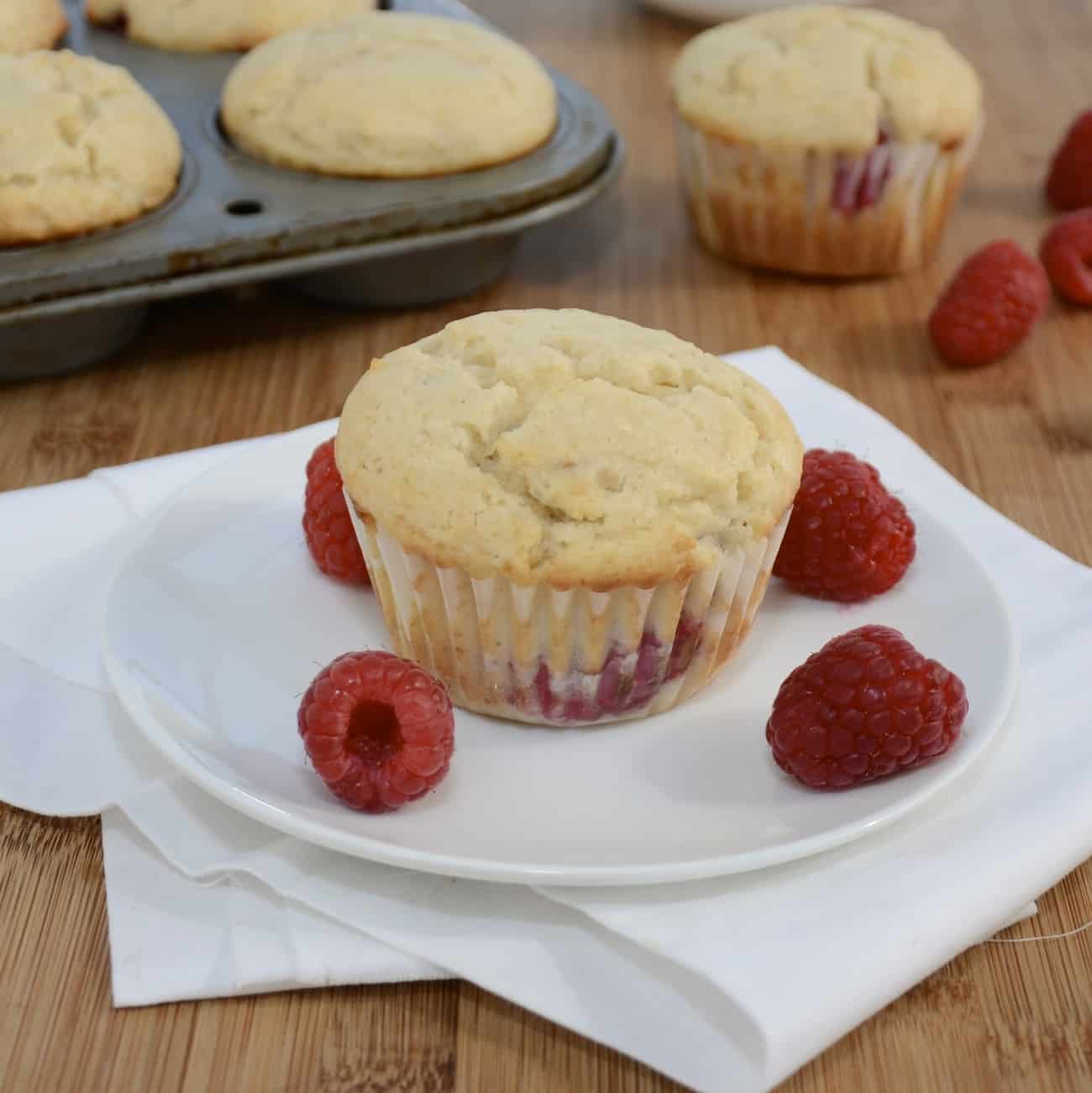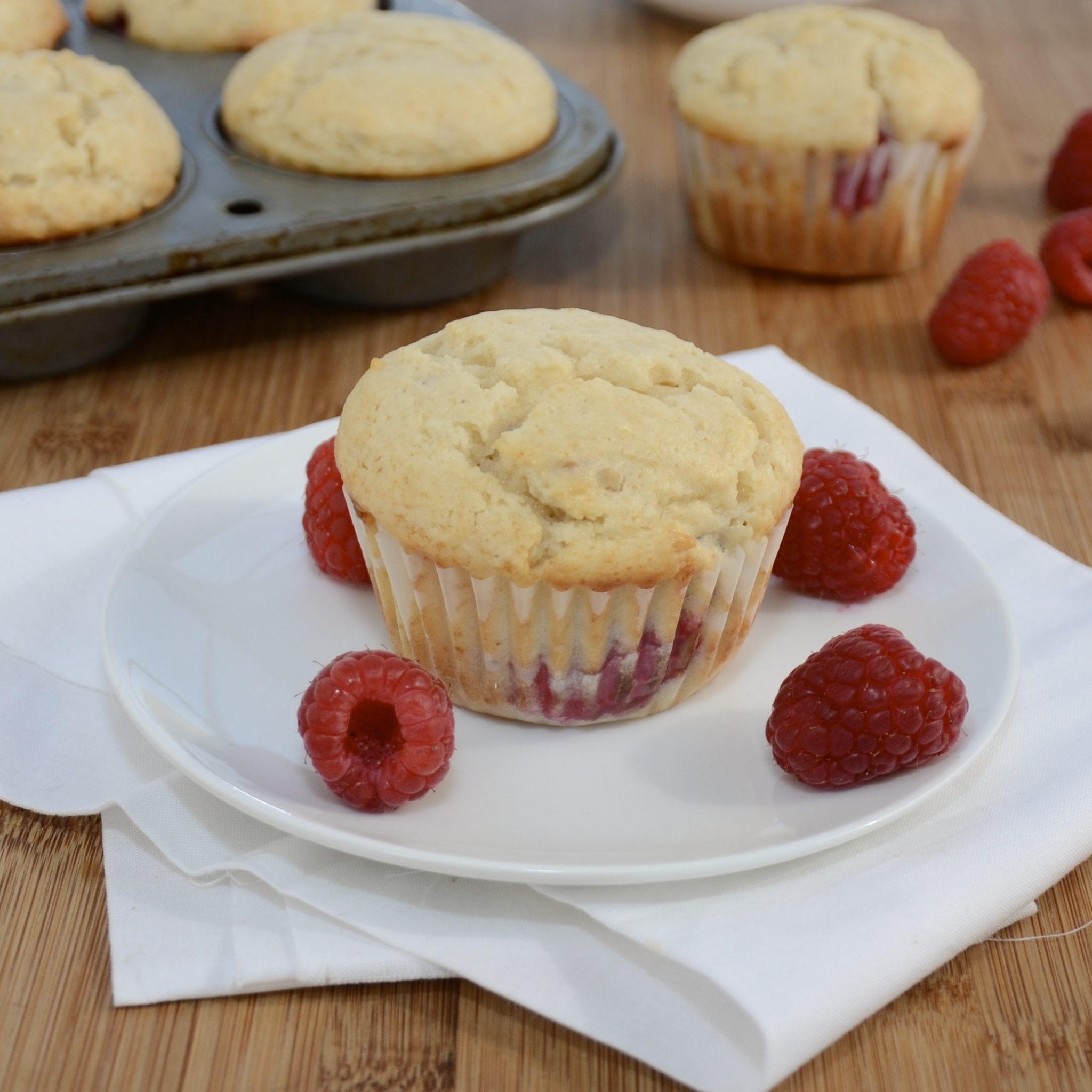 The recipe comes from Cooking Light Magazine, but you would never know. Each muffin only has 142 calories, so it fills you up without weighing you down. Serve with a pipping hot cup of tea for a perfect way to start your day!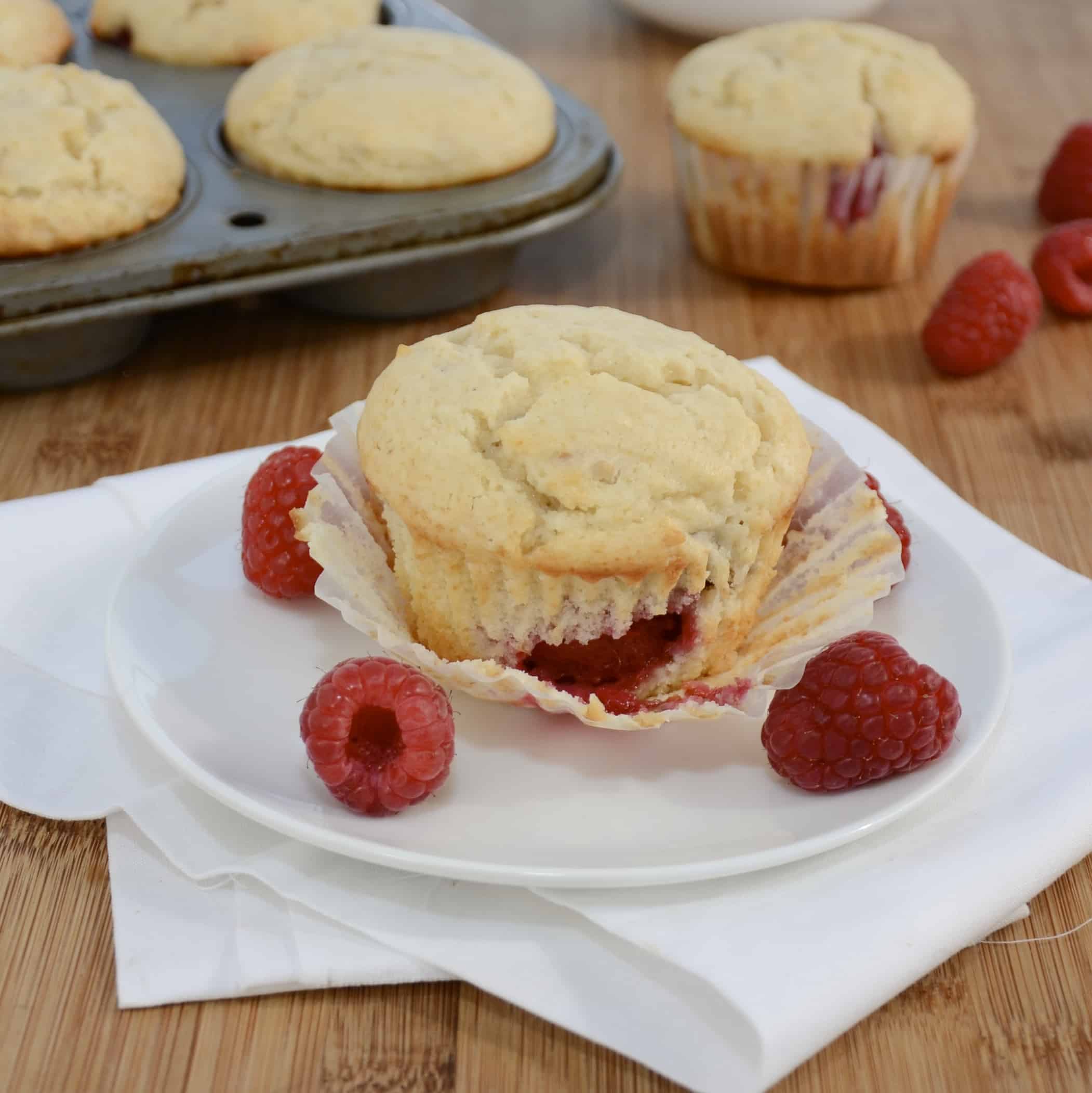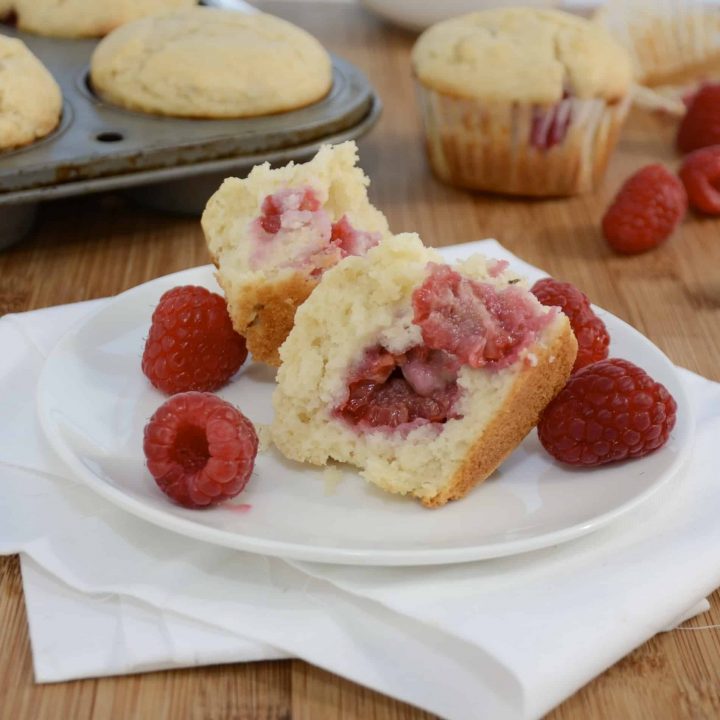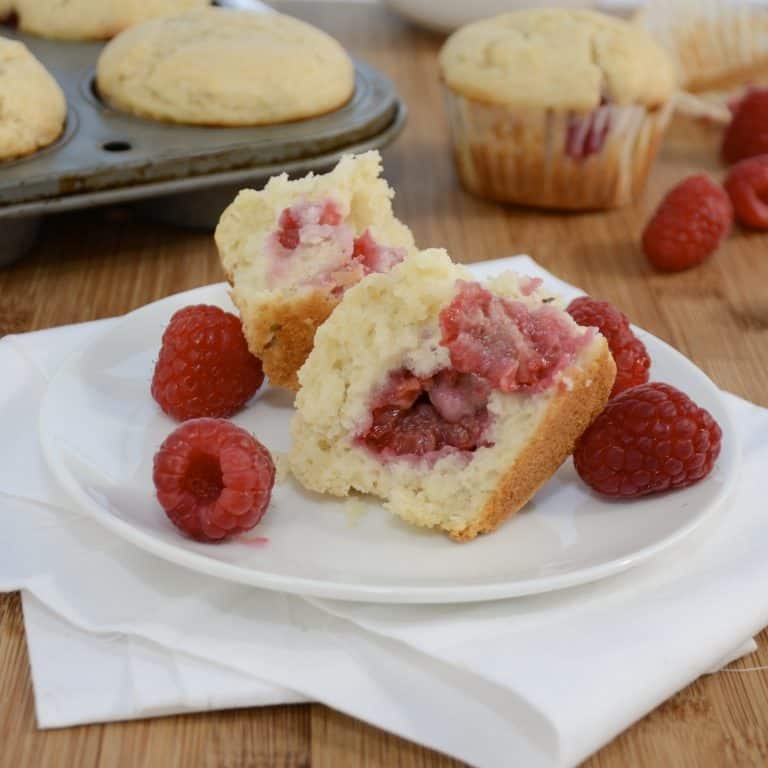 Raspberry-Cream Cheese Muffins
Ingredients
2 cups all-purpose flour
1 teaspoon baking powder
1/4 teaspoon baking soda
1/2 teaspoon salt
2/3 cup (5 ounces) 1/3-less-fat cream cheese, softened
1/3 cup butter, softened
1 1/2 cups sugar
1 1/2 teaspoons vanilla extract
2 large egg whites
1 large egg
1/2 cup low-fat buttermilk
2 cups fresh raspberries
1/4 cup finely chopped walnuts
Instructions
Preheat the oven to 350 degrees F. Line 24 muffin cups with muffin liners or spray with nonstick cooking spray.
In a medium bowl, whisk together the flour, baking powder, baking soda, and salt; set aside.
In the bowl of a stand mixer, cream together the cream cheese and butter until well blended. Add the sugar and beat together until light and fluffy, about two minutes. Beat in the vanilla extract, egg whites and egg.
With mixer on low speed, add the flour mixture and buttermilk to cream cheese mixture, beginning and ending with flour mixture. Mix until just combined. Fold in walnuts.
Fill each muffin cup halfway with batter. Add three raspberries to each muffin cup. Top the muffins with remaining batter so raspberries are covered.
Bake muffins for about 20-25 minutes, or until the tops are slightly golden brown and toothpick inserted into the center comes out clean. Cool muffins in muffin tin for 5 minutes before serving.
Source: Cooking Light, June 2003