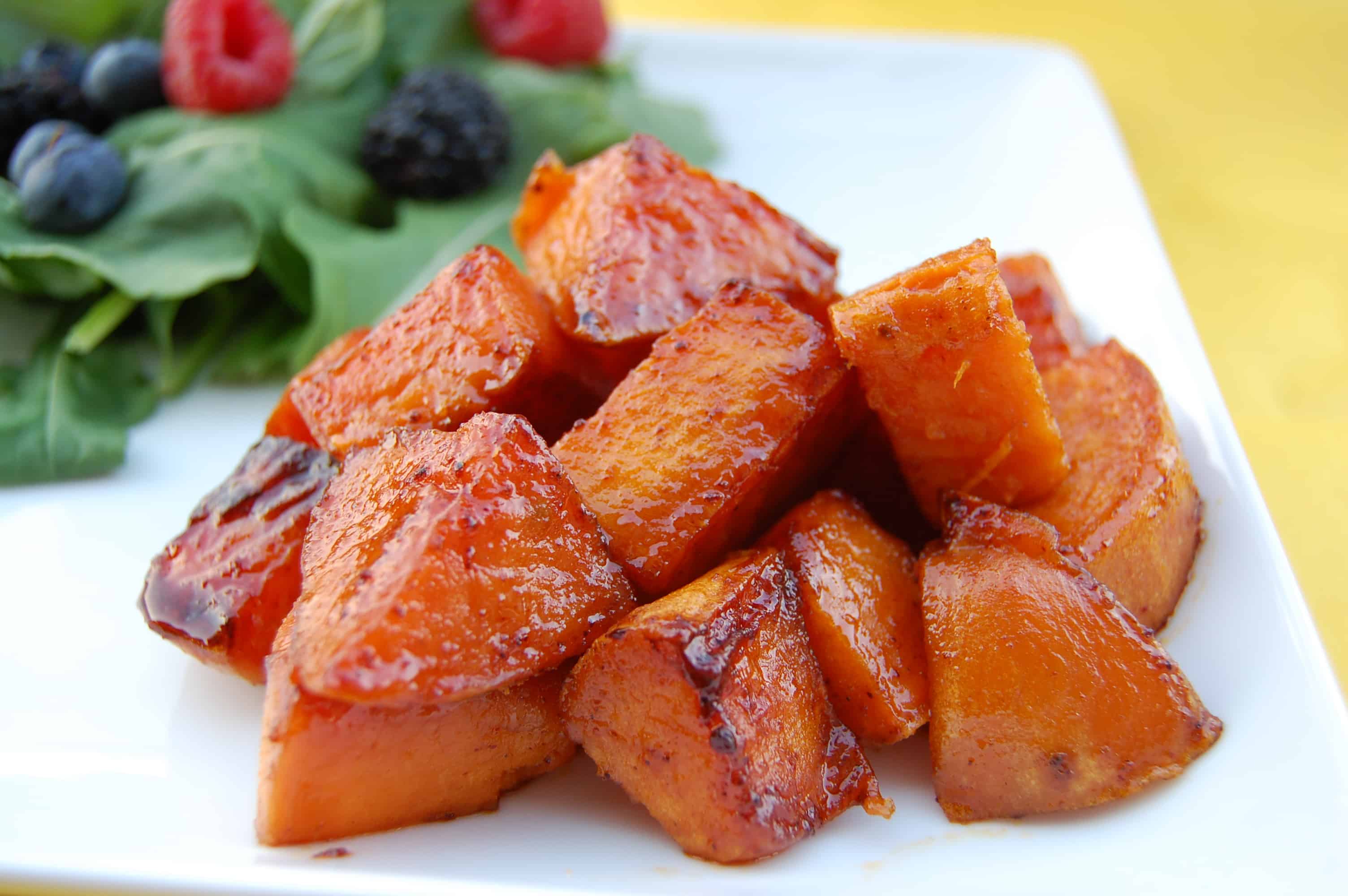 So what comes to mind when you think of sweet potatoes? Sugary, marshmallowy, high calorie holiday side dish? Well think again! Believe it or not, sweet potatoes are one of the most nutritious foods around. They are a great source of dietary fiber, complex carbohydrates, protein, vitamins A and C, iron and calcium. This is definitely one of my favorite side dishes to make. The spicy and sweet combination makes a great addition to any meal.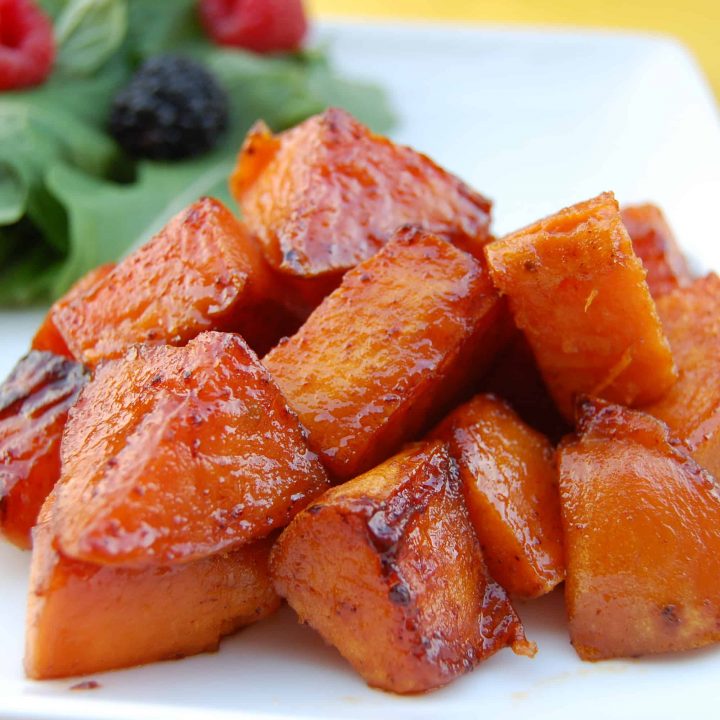 Spicy Sweet Potatoes
Ingredients
2 large sweet potatoes, peeled and cut into 1-inch cubes
2 tablespoons  and 1/2 tablespoon olive oil
2 tablespoons  and 1/2 tablespoon brown sugar
1 teaspoon chili powder
1/2 teaspoon salt
1/4 teaspoon cayenne pepper
Honey

Instructions
In a ziploc bag, combine brown sugar, chili powder, salt, and cayenne pepper; shake to mix the ingredients. Add olive oil. Add sweet potatoes and toss to coat. Allow sweet potato mixture sit on counter for 10 minutes, turning once.
Spray a 11-in. x 7-in. x 2-in. baking dish with non-stick cooking spray. Add sweet potato mixture to dish and drizzle with honey.
Bake, uncovered, at 400 degrees F for 40-45 minutes or until potatoes are tender, stirring every 10 minutes.
Source:
adapted from
Taste of Home
Magazine October/November 2001