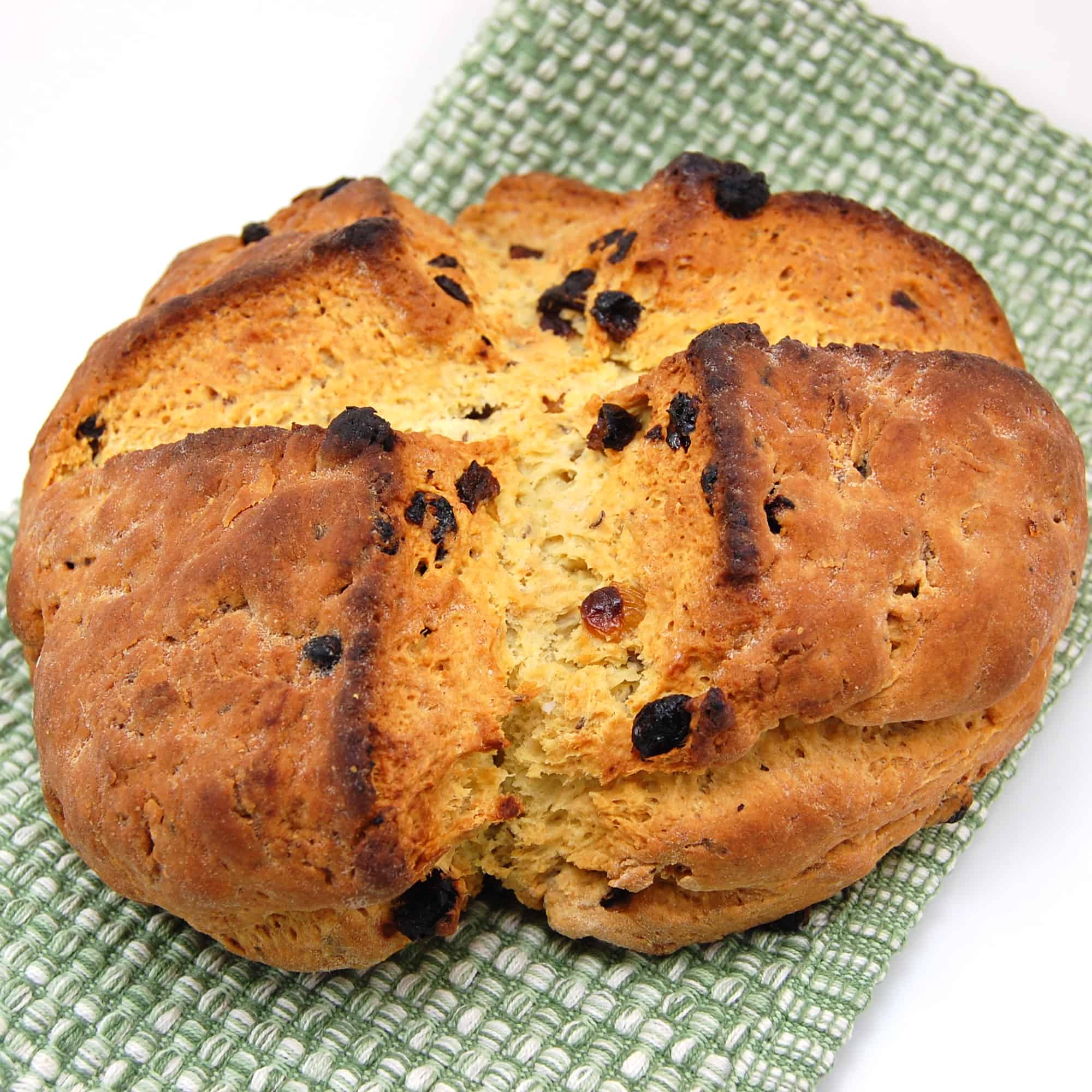 Irish Soda Bread, the American style, with plump raisins and caraway seeds. A bit more sugar and an egg than the traditional soda bread make this a sweeter, richer bread.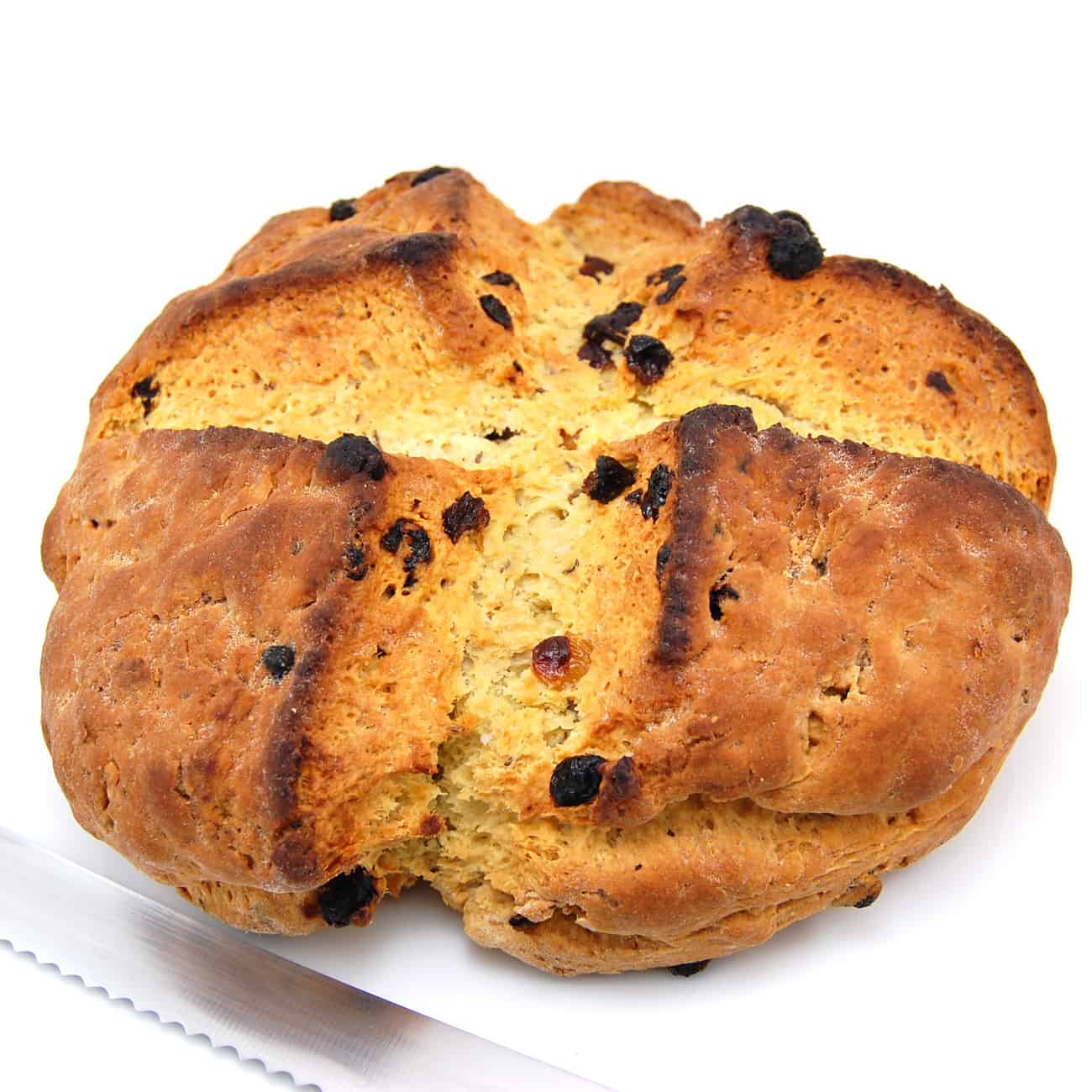 St Patrick's Day is right round the corner, so why not bake some soda bread to go with your feast?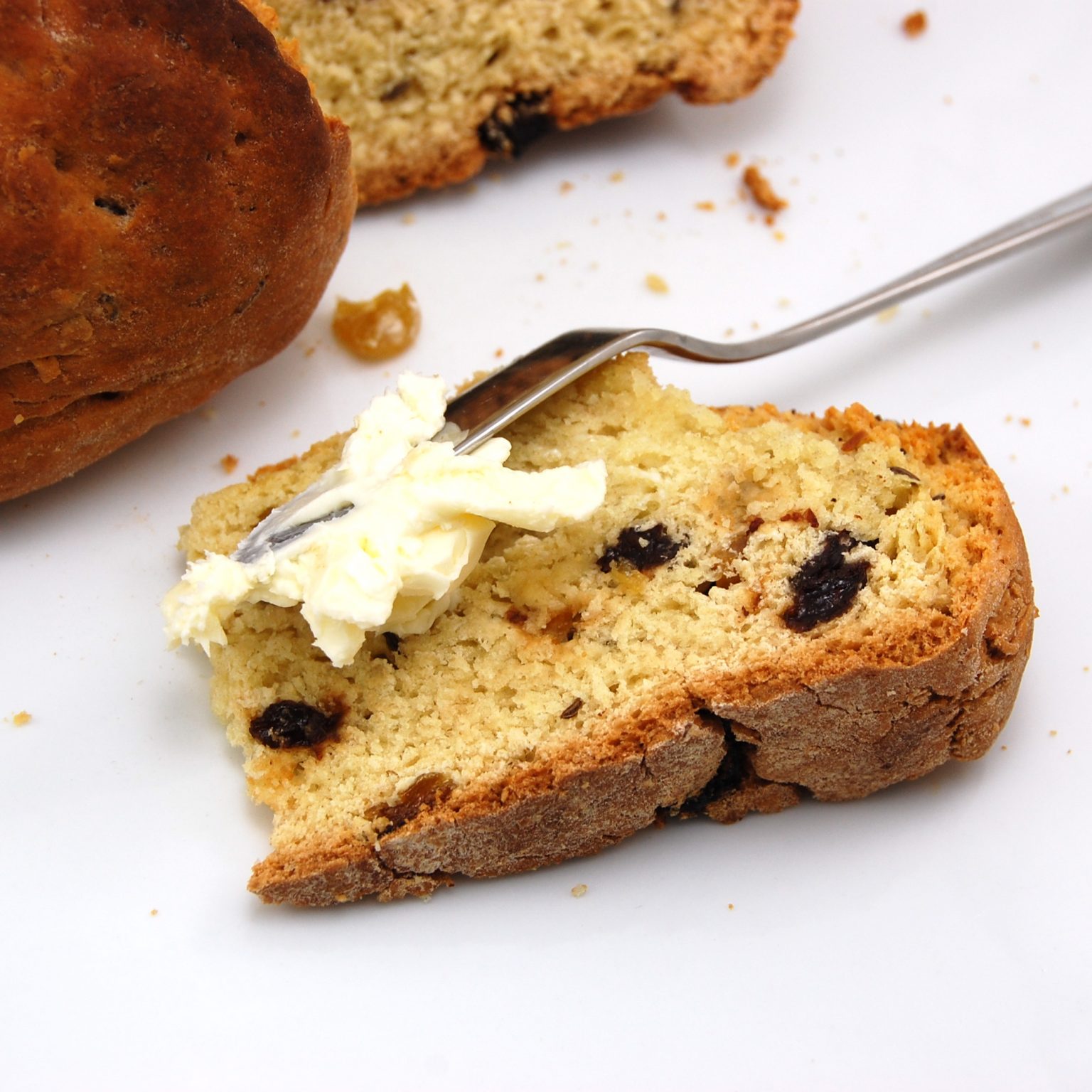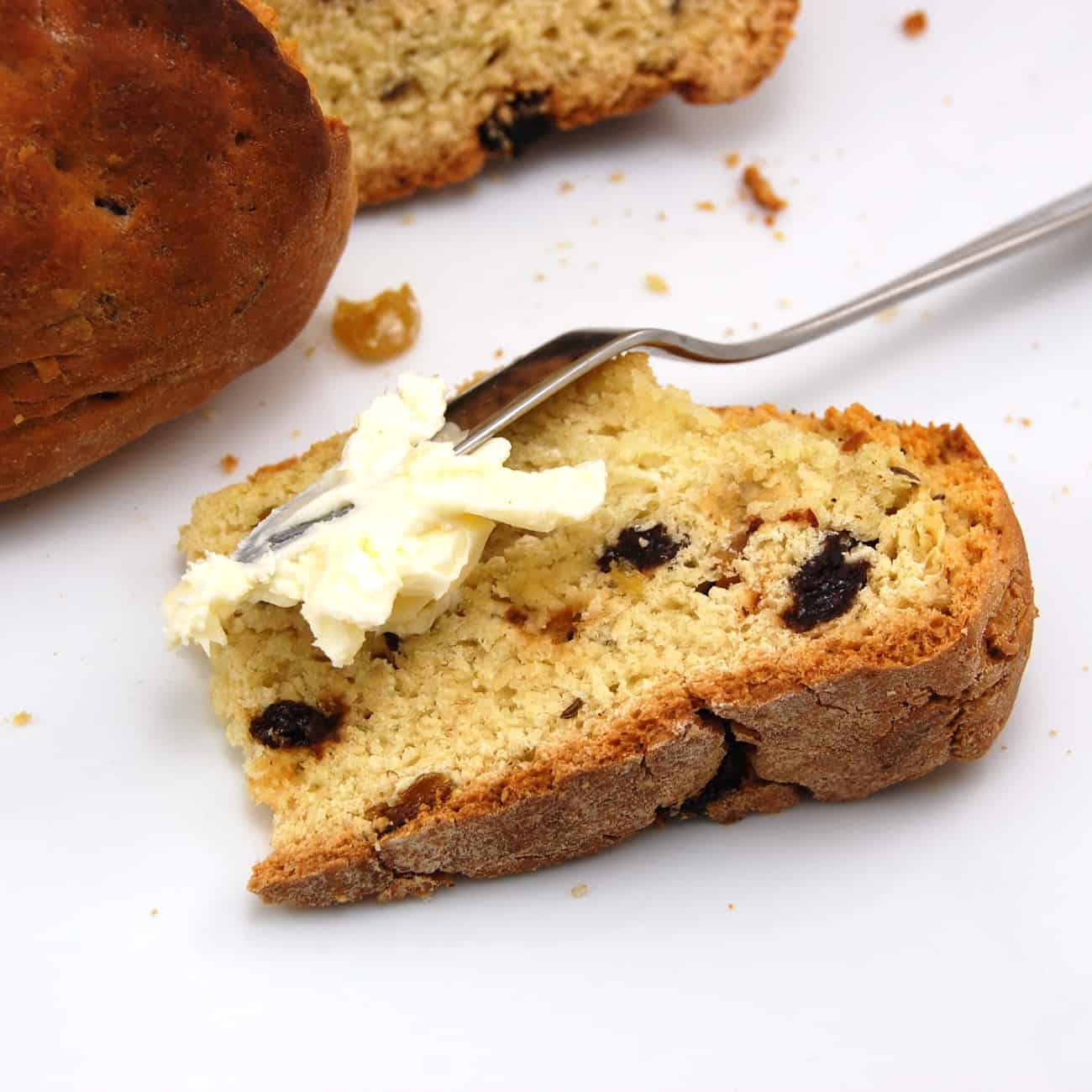 There is no need to wait for rising, this quick bread uses buttermilk and baking soda to achieve the beautiful rise.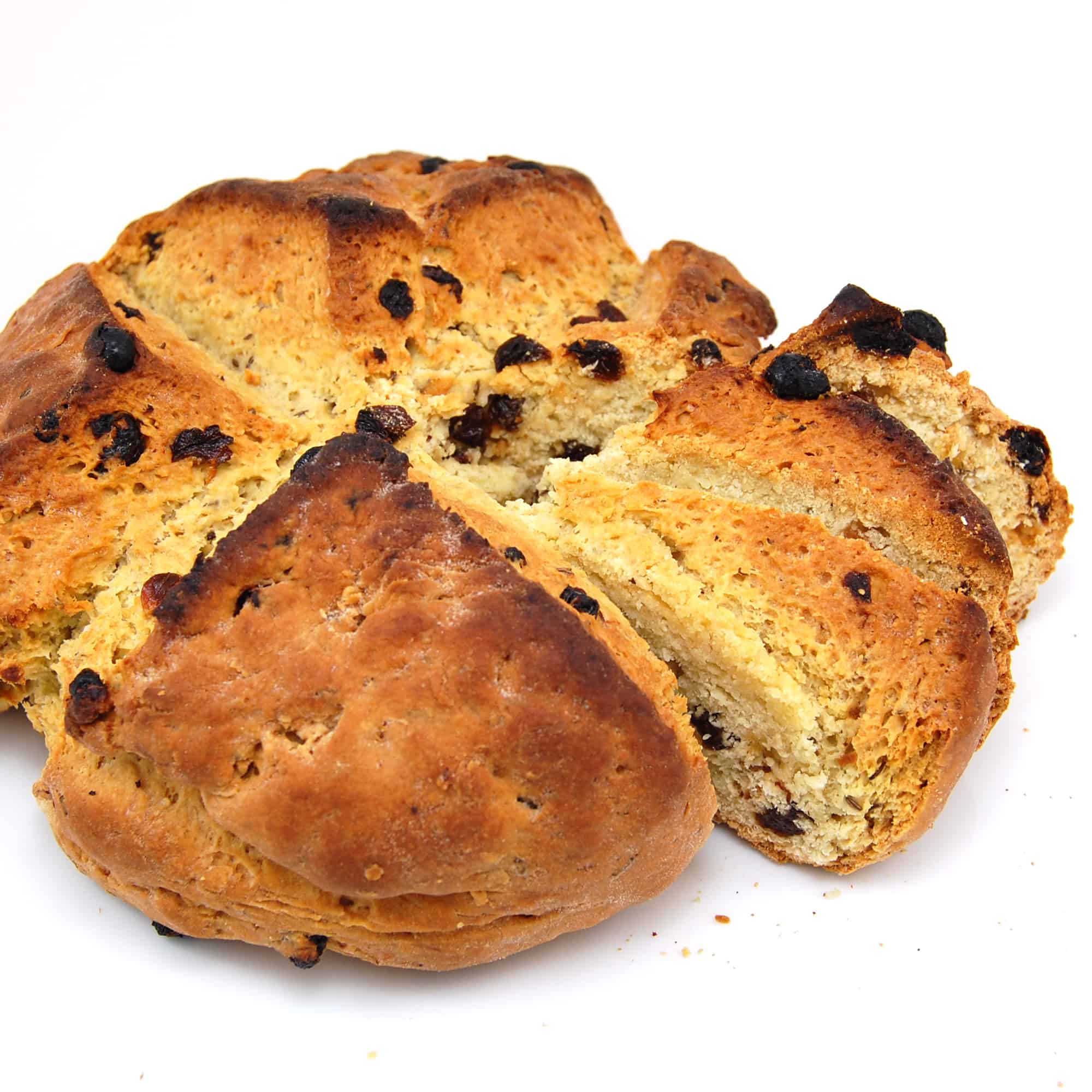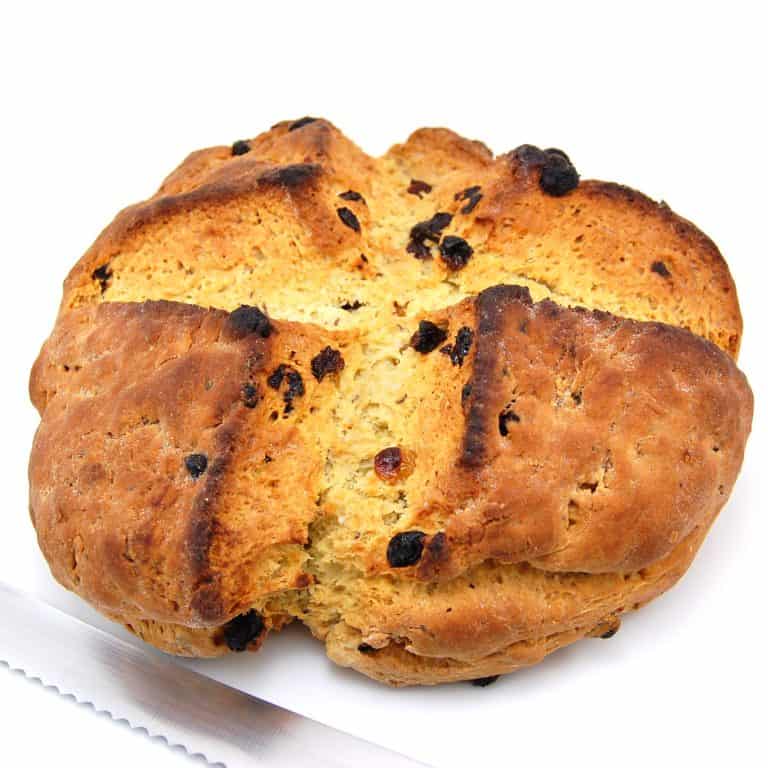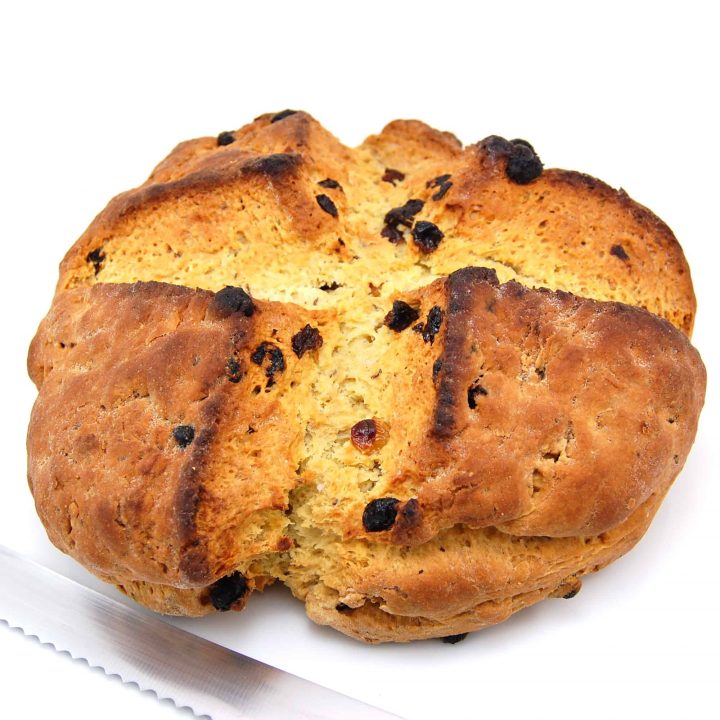 American-Style Soda Bread with Raisins and Caraway Seeds
Ingredients
3 cups all-purpose flour, plus additional for work surface
1 cup cake flour
1/4 cup granulated sugar
1 1/2 teaspoons baking soda
1 1/2 teaspoons cream of tartar
1 1/2 teaspoons salt
1 tablespoons caraway seeds
1 cup raisins
4 tablespoons unsalted butter, softened, plus 1 tablespoon melted for crust)
1 egg, lightly beaten
1 1/4 cups buttermilk
Instructions
Heat oven to 400 degrees with a rack in the upper-middle position.
In the bowl of a stand mixer fitted with the paddle attachment, stir together the flours, sugar, baking soda, cream of tartar, salt and caraway seeds. Add the butter and toss with a fork to coat with the flour mixture. Mix on medium-low speed until the texture resembles coarse cornmeal, with the butter pieces no larger than small peas. Add raisians and stir until combined.
In a 2 cup measuring cup, lightly beat egg and buttermilk together.
Add this mixture to the flour mixture and hand stir with a fork until the dough just begins to come together. Turn out onto a floured work surface and knead until the dough just becomes cohesive and bumpy, about 12-14 turns. Do not knead too much, the dread will be tough.
Pat dough into a 6-inch, 2-inch high round and place on a parchment-lined baking sheet. Using small sharp knife dipped into flour, cut 3/4-inch-deep X in top center of dough. Bake for 40 to 25 minutes, until golden brown and the internal temperature reaches 170 degrees. Remove from the oven and brush with butter. Cool on wire rack to room temperature, about 30 to 45 minutes.