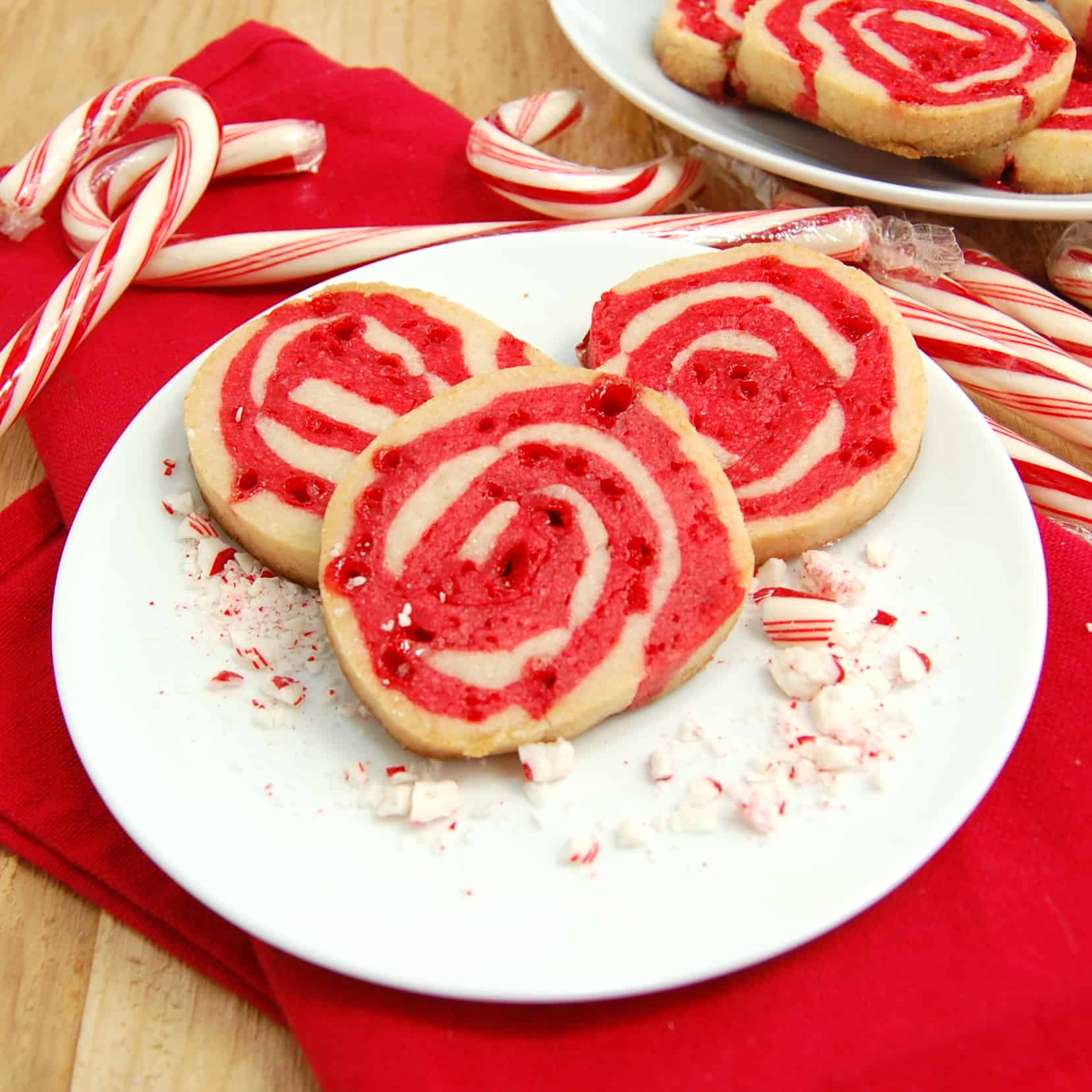 These buttery cookies with a peppermint swirl are easy to make and a hit with kids of all ages. Featuring the flavors of a candy cane in one pretty little cookie. The dough is swirled together and placed in the refrigerator before baking.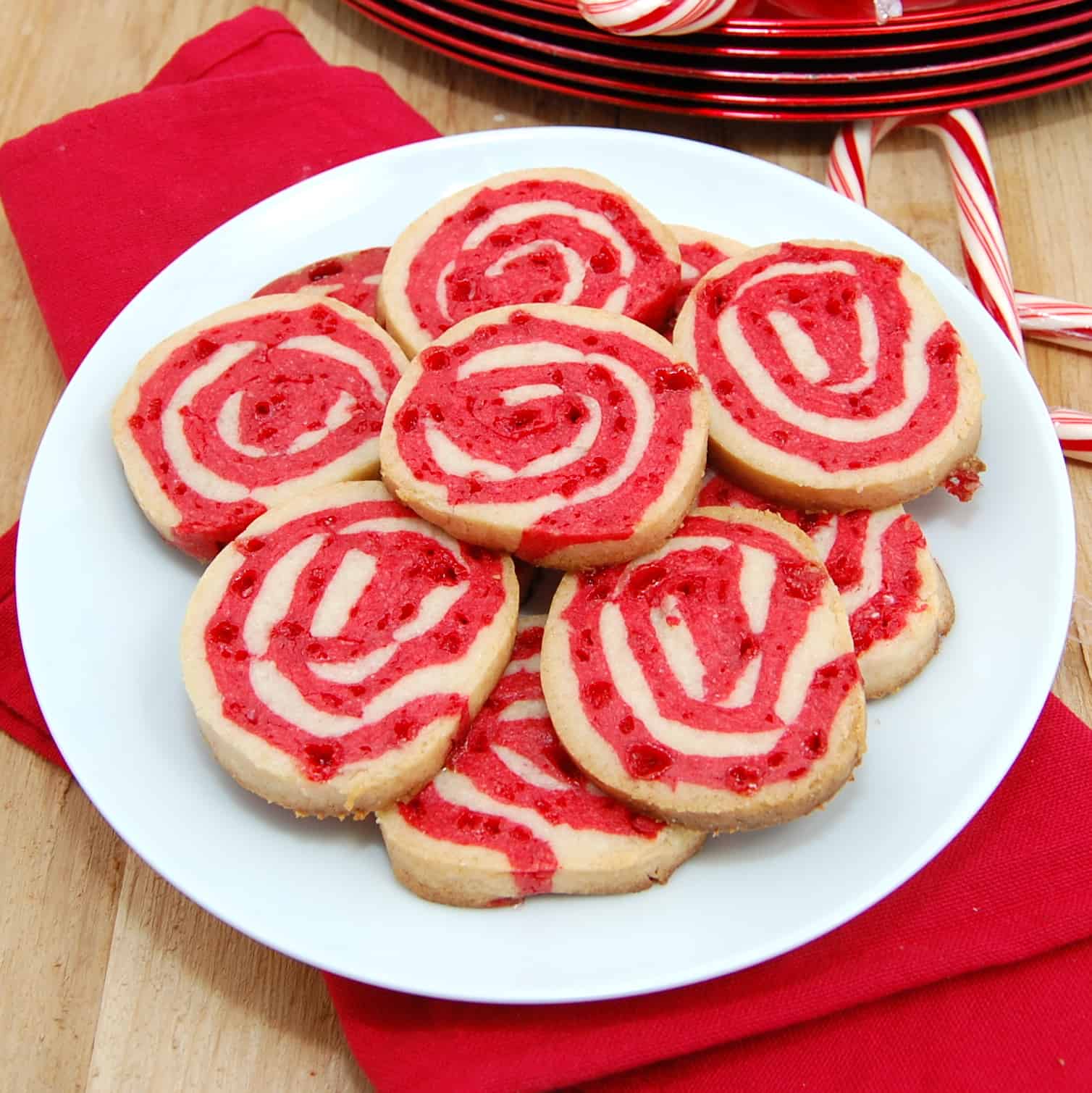 This is especially great this time of year when you get those unexpected house guests- you can wow them with some fresh from the oven cookies in no time flat. When adding the food coloring to the dough, add one drop at a time until you get the desired color. You can always add more if you want really bright red cookies.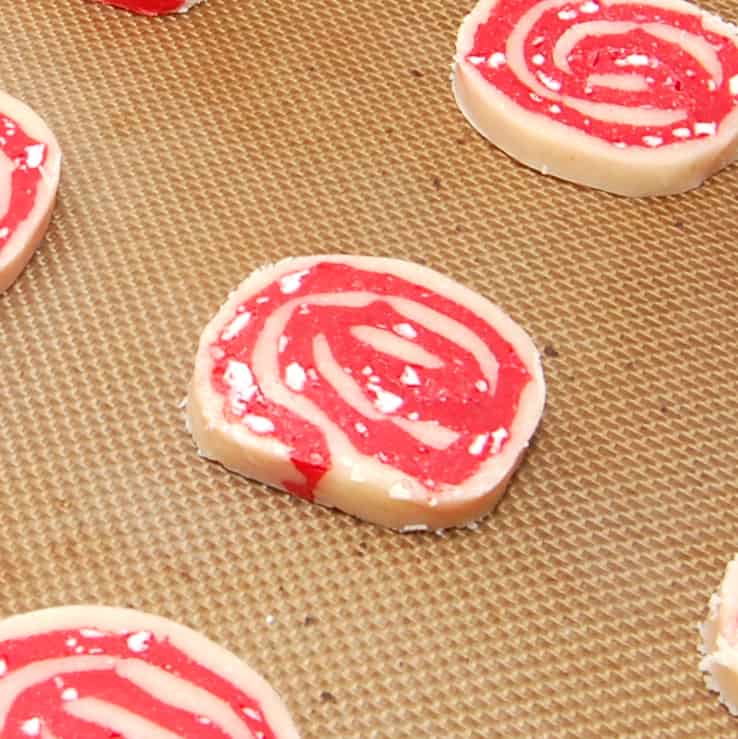 Rolling the dough sandwiched between sheets of parchment paper makes clean up a breeze and ensures that the dough doesn't stick to the rolling pin. 🙂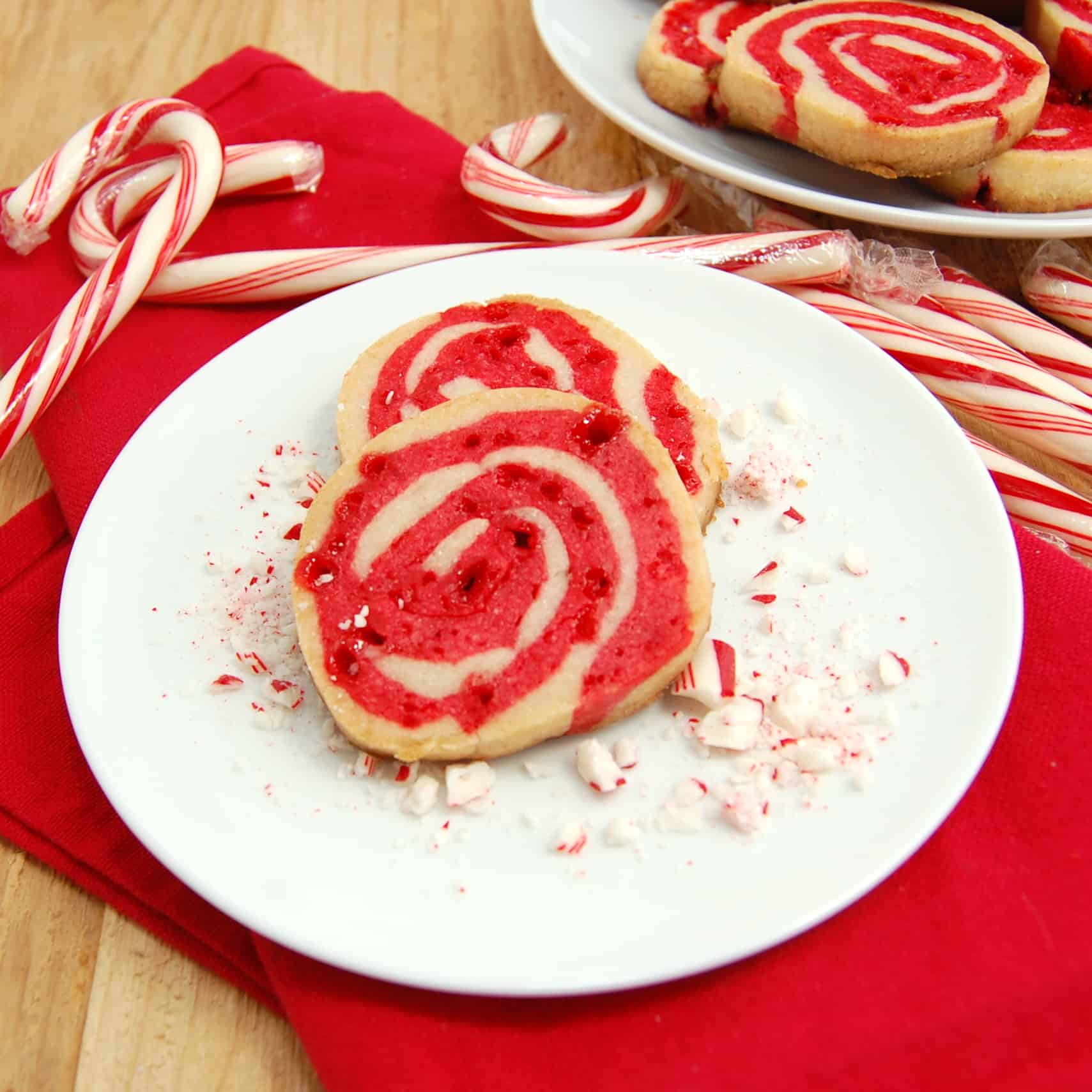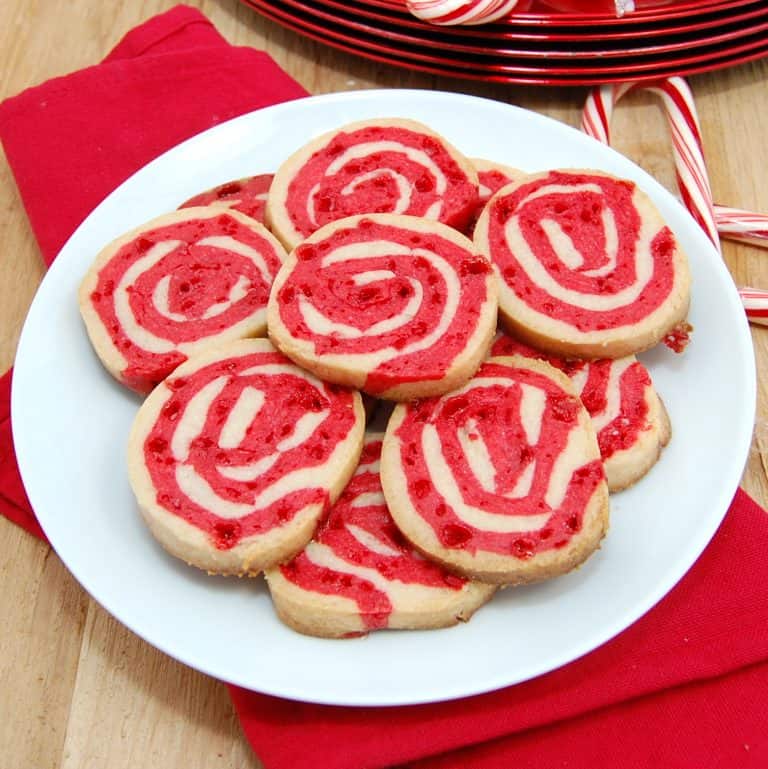 Candy Cane Pinwheels
Prep Time:
2 hours
35 minutes
Total Time:
2 hours
49 minutes
Ingredients
3 cups all-purpose flour
3/4 teaspoon baking powder
1/4 teaspoon salt
16 tablespoons (2 sticks) unsalted butter, softened
1 cup sugar
1 large egg
1 teaspoon vanilla extract
1 teaspoon peppermint extract
1/2 cup finely ground peppermint candies (about 20)
6 drops red food coloring
Instructions
In a medium bowl, whisk together the flour, baking powder, and salt; set aside.
In the bowl of a stand mixer fitted with the paddle attachment, beat butter and sugar on medium-high speed, until light and fluffy, about 2 minutes. Beat in egg and vanilla until incorporated. Reduce speed to low, add flour mixture, and mix until dough forms. Remove half of the dough from bowl and reserve. Add peppermint extract, candy, and food coloring to remaining dough and mix until combined.
Place the peppermint dough between 2 sheets of parchment paper and roll into 14 by 8-inch rectangle, chill until firm, about 15 minutes. Repeat with reserved plain dough. Once both layers of dough have been chilled, place the peppermint dough on top of the plain dough, pressing to adhere. With the long side facing you, roll the dough into a log. Wrap the dough in plastic wrap and refrigerate until firm, at least 2 hours.
Heat oven to 375°F. Line 2 baking sheets with parchment paper. Slice cookies into ¼-inch rounds and place on prepared baking sheets, spacing 1-inch apart. Bake until edges are just golden, 12 to 14 minutes, switching and rotating sheets halfway through baking. Let cool 10 minutes on sheet, then transfer to a wire rack and cool completely. Repeat with remaining dough.
Notes