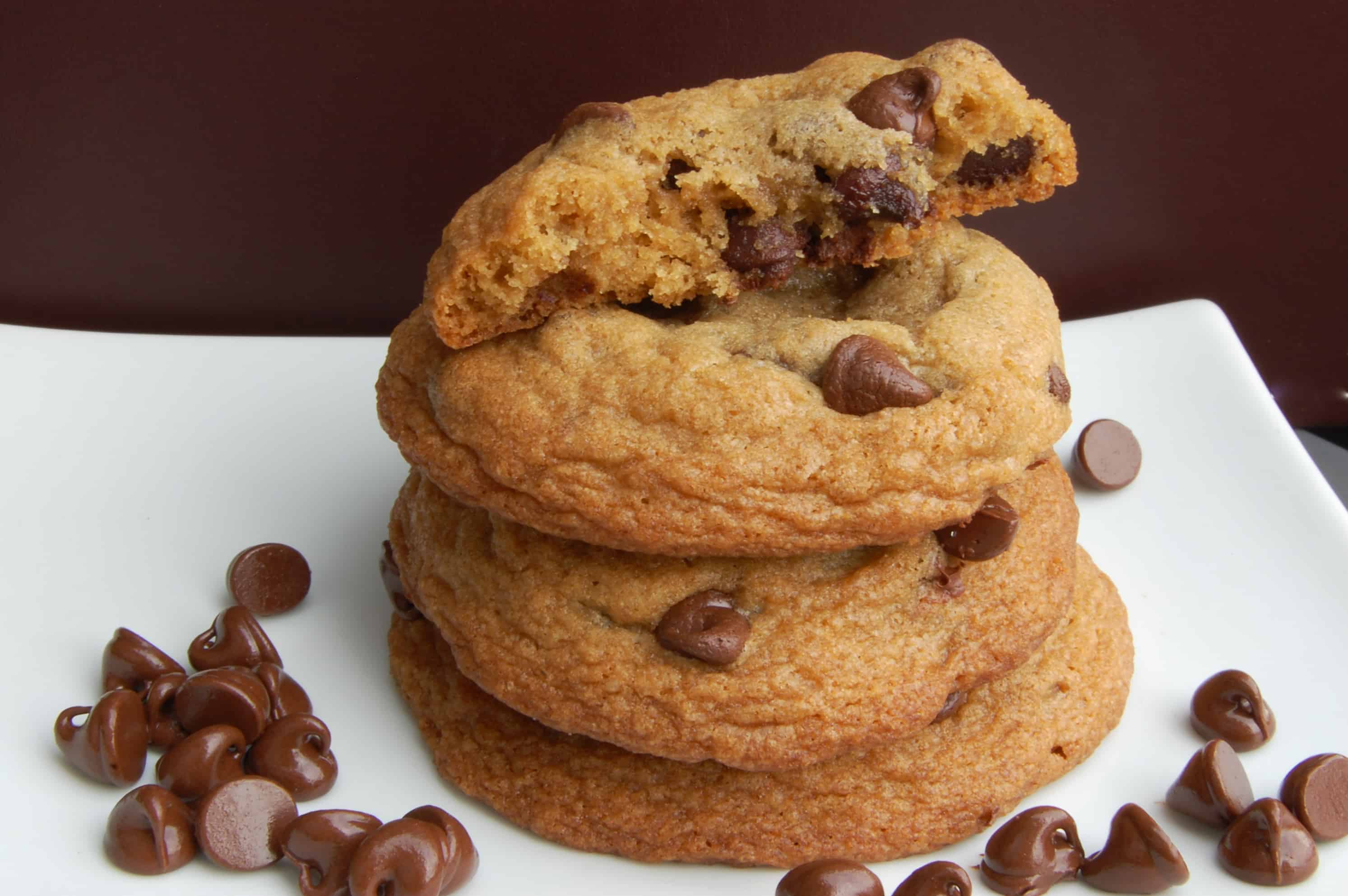 These are the perfect chocolate chip cookies…crisp edges and a moist and chewy center exploding with rich chocolate chips! Doesn't that sound like the best chocolate chip cookie ever? I think so! This recipe is marvelous. I have tried countless chocolate chip cookie recipes over the years and this recipe has made me throw out all the others. Go ahead and try them, I am sure you will agree. Now excuse me while I go and pour a glass of milk, these babies are calling my name! Yummy! 🙂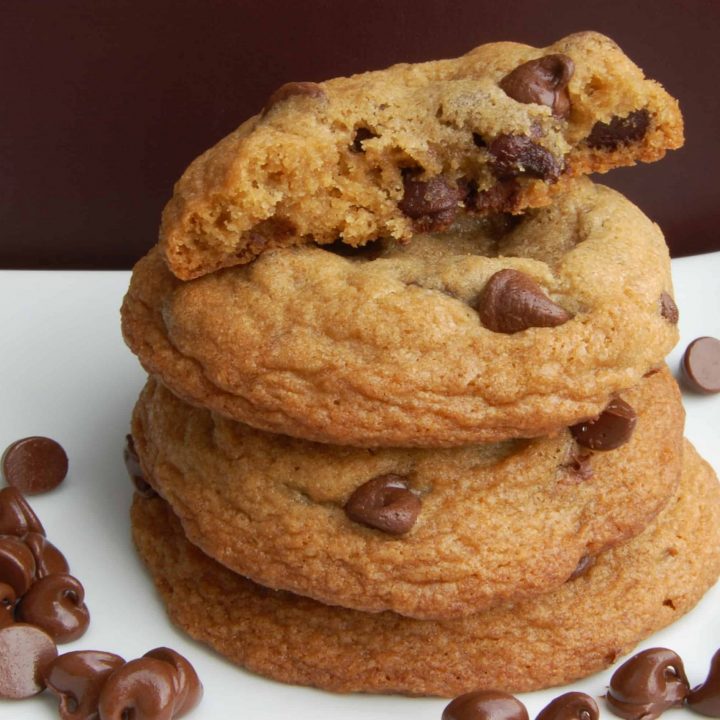 Chocolate Chip Cookies
Ingredients
2 cups all-purpose flour
1 teaspoon salt
1 teaspoon baking soda
1 cup (2 sticks) unsalted butter, softened
1 cup firmly packed dark brown sugar
1/2 cup granulated sugar
2 large eggs
2 teaspoons pure vanilla extract
2  2/3 cups (16 ounces) semisweet chocolate chips

Instructions
In a large bowl, mix flour, salt, and baking soda and set aside.
In the bowl of an electric mixer fitted with the paddle attachment, beat the butter and sugars until smooth and creamy. Scrape down bowl and add eggs, one at a time, beating until incorporated. The mixture will look light and fluffy. Add vanilla and beat for 5 seconds.
Add half of the flour mixture and mix for 15 seconds. Add the remaining flour mixture and beat until just incorporated. Fold in chocolate chips.
Cover the bowl tightly and place in refrigerator for 6 hours.
Preheat oven to 375 degrees F. Line two baking sheets with parchment paper.
Use your hands to shape into 2-tablespoon-sized balls. Place on prepared baking sheet, 1-inch apart. Bake for 12-14 minutes until edges are golden brown and the tops just start to darken.
Remove baking sheet from the oven and cool on a wire rack for 5 minutes. Transfer the individual cookies to the wire rack to cool completely.
Source:
Baked: New Frontiers in Baking