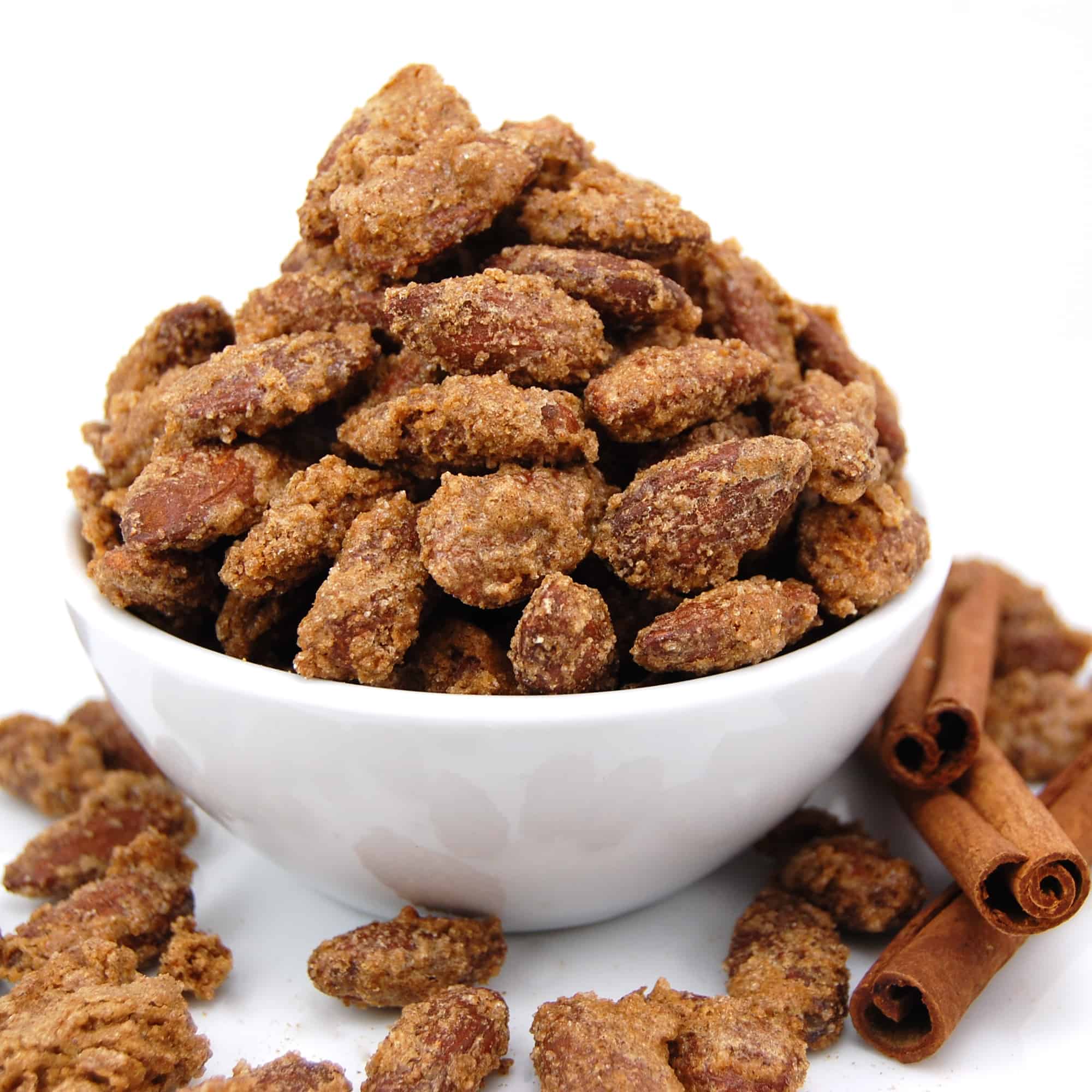 Crunchy, cinnamon glazed almonds are an amazingly delicious treat to bring to a party or gathering. I love roasted almonds and put a sugar crust on them and I am in heaven! 🙂 I was doing some last minute Christmas shopping last week and couldn't help but notice the extremely long line for the Bavarian roasted nut cart.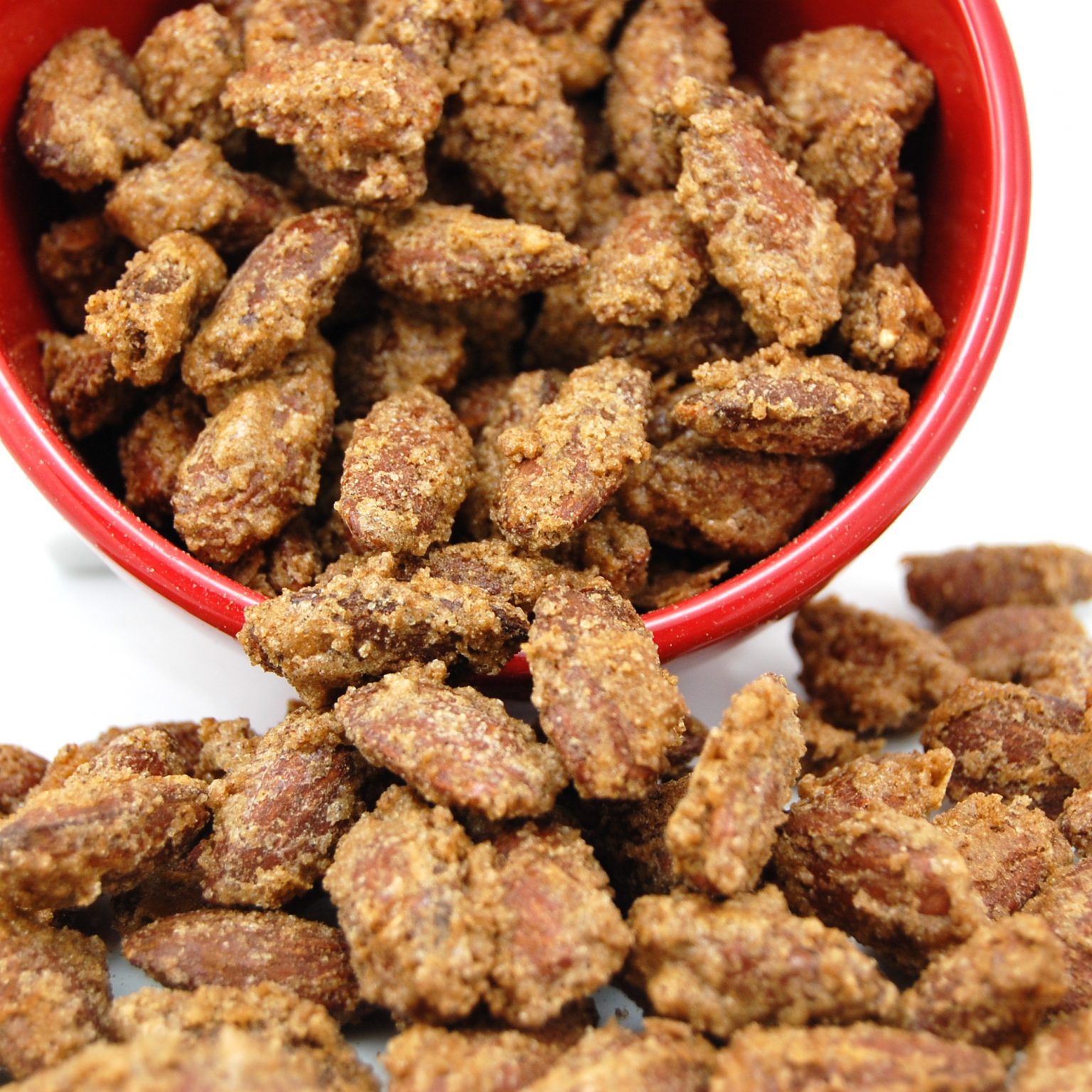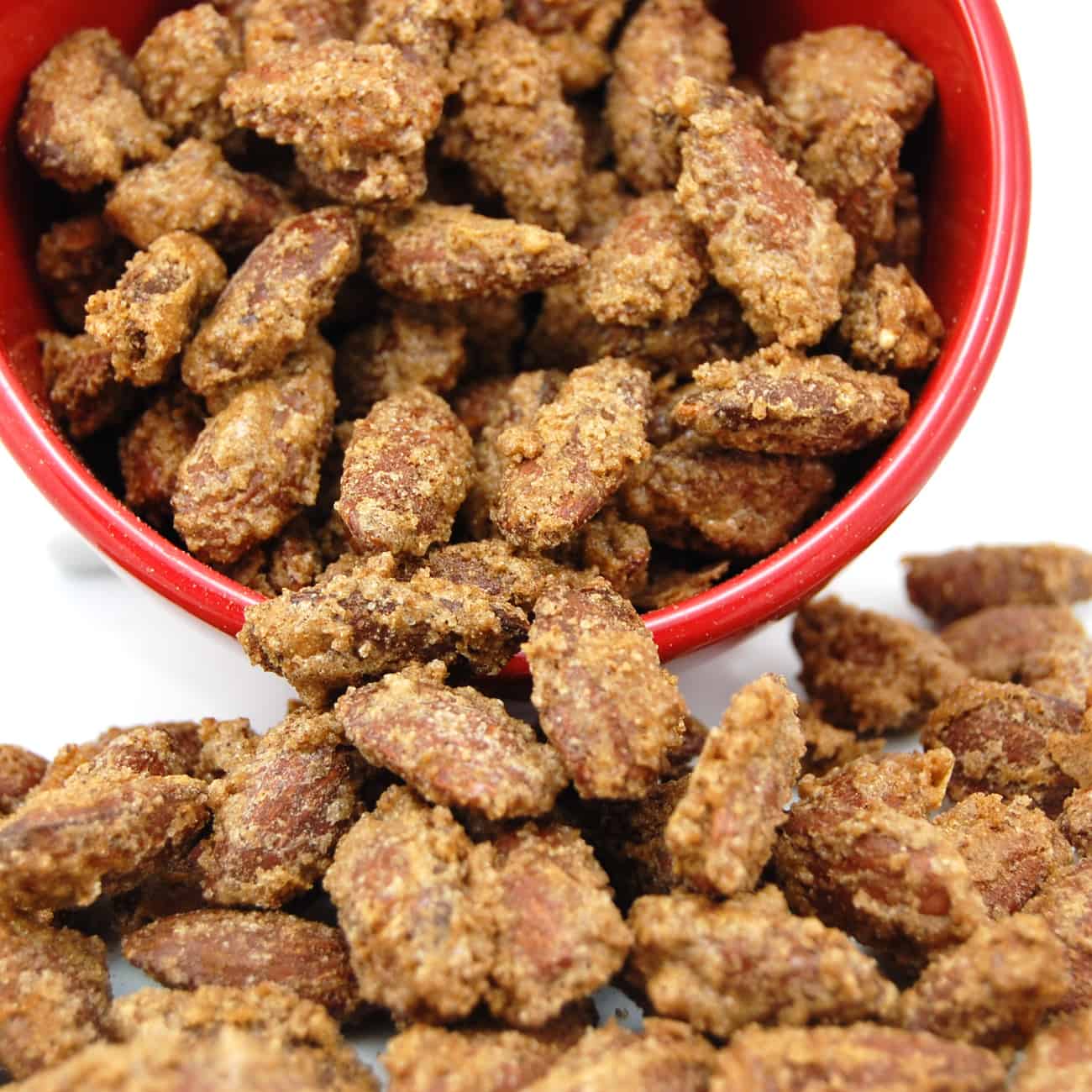 The smell emanating from the area smelled so delicious. I can see why people were willing to stand in line in cold temperatures, below zero wind chill, and flying snow. Although I had no time to stand in line, I came home and made my own cinnamon roasted nuts.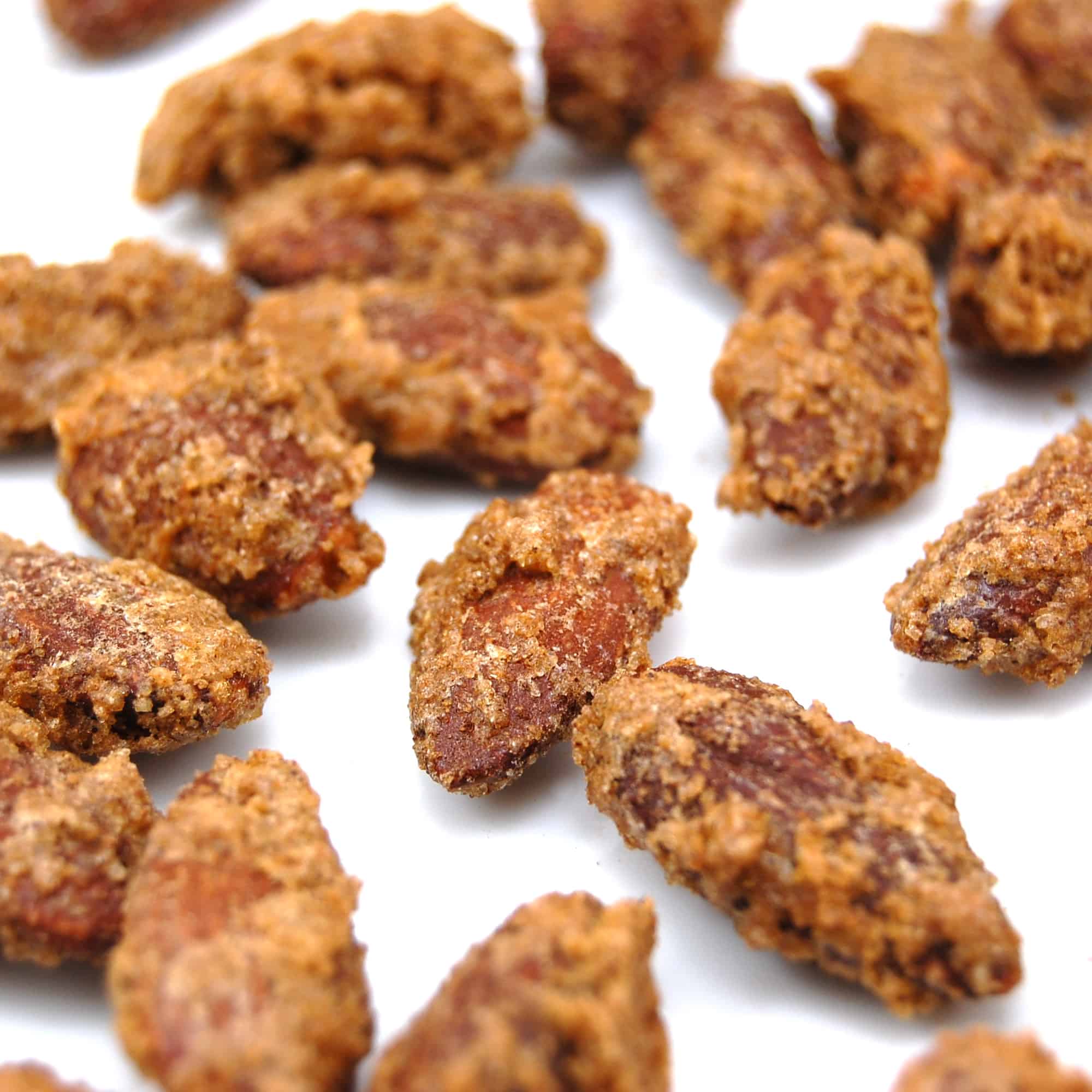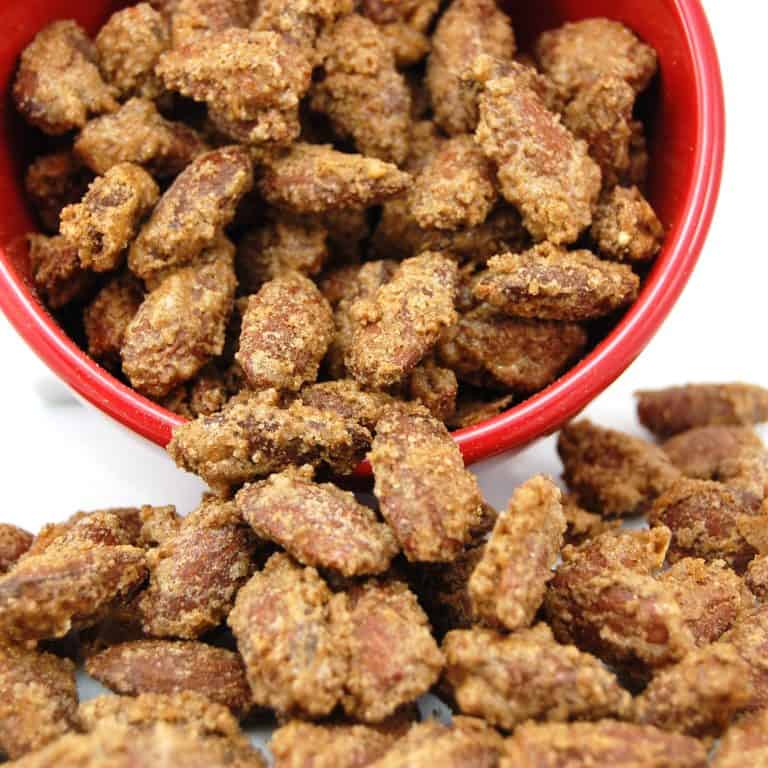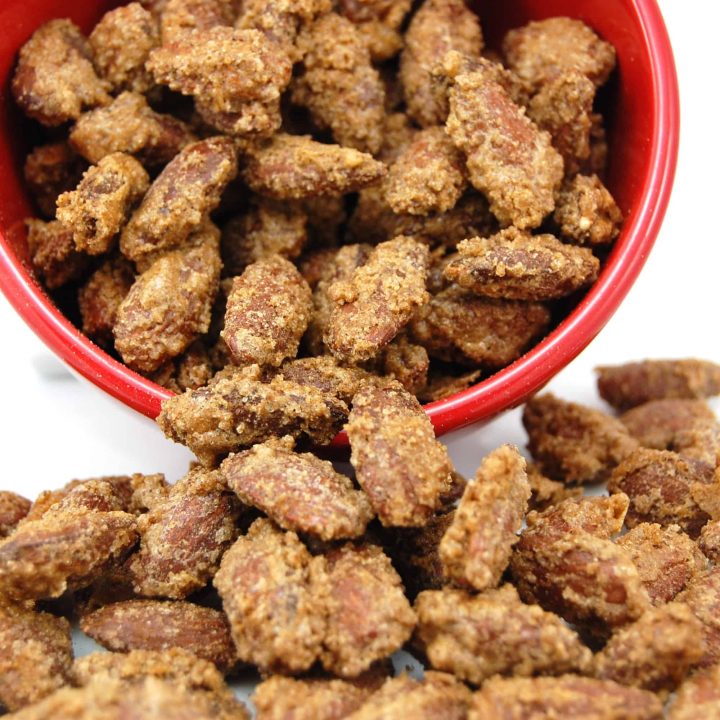 Cinnamon Roasted Almonds
Ingredients
1 egg white
1 teaspoon vanilla extract
4 cups whole raw almonds
1/2 cup white sugar
1/2 cup light brown sugar
1/2 teaspoon salt
3 teaspoons ground cinnamon
Instructions
Preheat oven to 250 degrees F. Line a 10×15 inch jellyroll pan with parchment paper.
In a medium bowl beat the egg white and vanilla until frothy but not stiff. Add the nuts, and stir until well coated. Mix the sugars, salt and cinnamon into the nut mixture. Toss to coat. Spread evenly on the prepared pan.
Bake in preheated oven for 1 hour and 15 minutes, stirring occasionally, until golden. Allow to cool. Store nuts in airtight containers.
Source:
adapted from
allrecipes.com