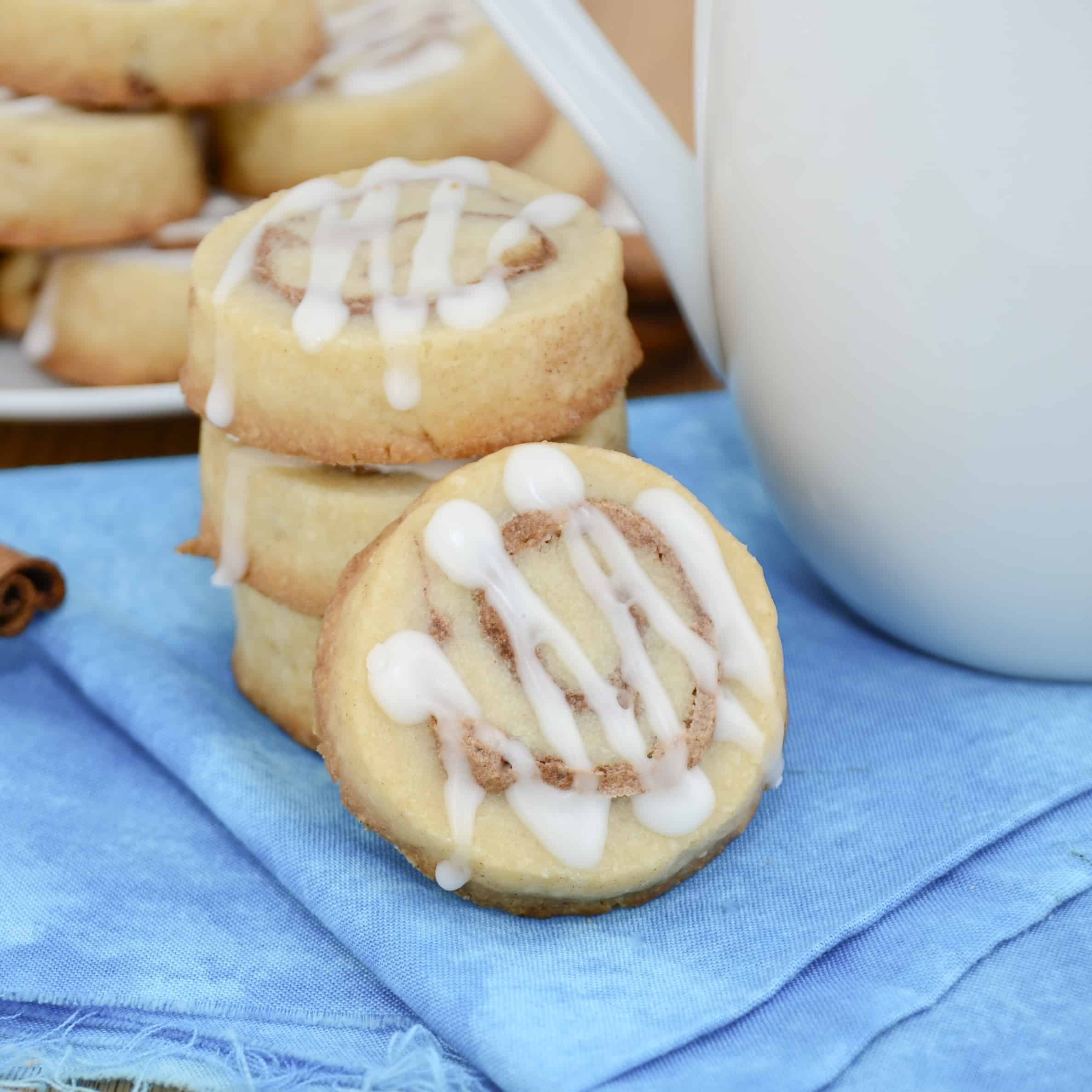 You aren't going to get much better than these Cinnamon Roll Cookies!
They are soft and delicious, just like a cinnamon roll, but in the shape and with the texture of a cookie. Everything about these insanely good cookies screams yummy goodness and fun. I can't wait for you to try these cinnamon cookies because they are unforgettable!
Scroll to bottom for printable recipe card.
Cinnamon Roll Cookies
I love cookies, and I adore cinnamon rolls, so when I stumbled upon this recipe for cinnamon roll cookies on Nicole's food blog, Heat Oven to 350, I immediately bookmarked them. If you like cinnamon rolls, you'll love these cinnamon roll cookies! Delicious vanilla shortbread cookie dough sprinkled with cinnamon and sugar, rolled, and cut into bite-sized morsels.
If you can wait long enough for them to cool to add some of the simple icings, you are a better person than me. One little cookie turned into two, then three…then finally, I got around to making the drizzle.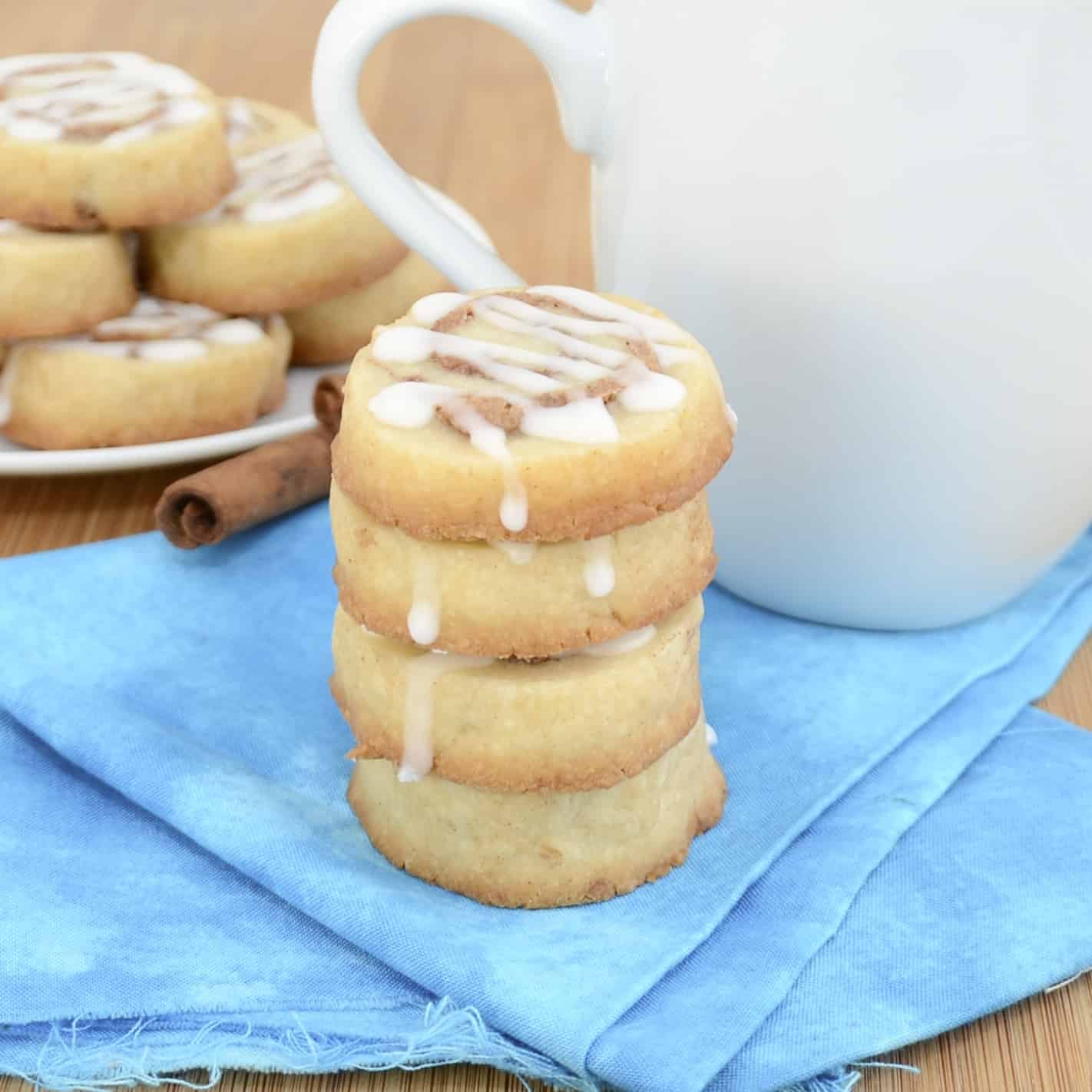 They taste great without the drizzle, but as soon as that simple drizzle is added, these cookies seem to disappear on their own. I promise they won't last long. In fact, you better hide them. From everyone.
Maybe even yourself! There is no self-control with these little babies! 🙂
Do I Need a Glaze for These Cinnamon Roll Cookies?
I love the flavor of the cinnamon roll glaze on top of these cookies, but it's entirely up to you if you want it or not. The icing gives them even more of a taste and feel of real cinnamon rolls. The advantage of making them into cookies versus regular cinnamon rolls is the time it takes. You can whip up a batch of iced cinnamon roll cookies in practically no time!
I recommend trying them both ways to see what you like the most and stick with that. As long as you love them, that's all that matters, so it's not a big deal to skip the frosting.
Can You Freeze Rolled Cookie Dough?
Yes, you can, for sure, freeze rolled cookie dough. Freezing the cookie dough will make it easier to use later. Sometimes I will make a double or triple batch of the cookie dough and put the rest in the freezer, so I have it on hand anytime I need it. It's great if you have a last-minute dinner party or are heading to a potluck! You can actually freeze the cookie dough for 9-12 months! How fantastic is that?
To cook the cookie dough, all you need to do is cut off portions and bake for an extra 2-4 minutes than what the recipe calls for. You don't need to thaw it or anything. If you do thaw the dough, stick with the directions in the recipe.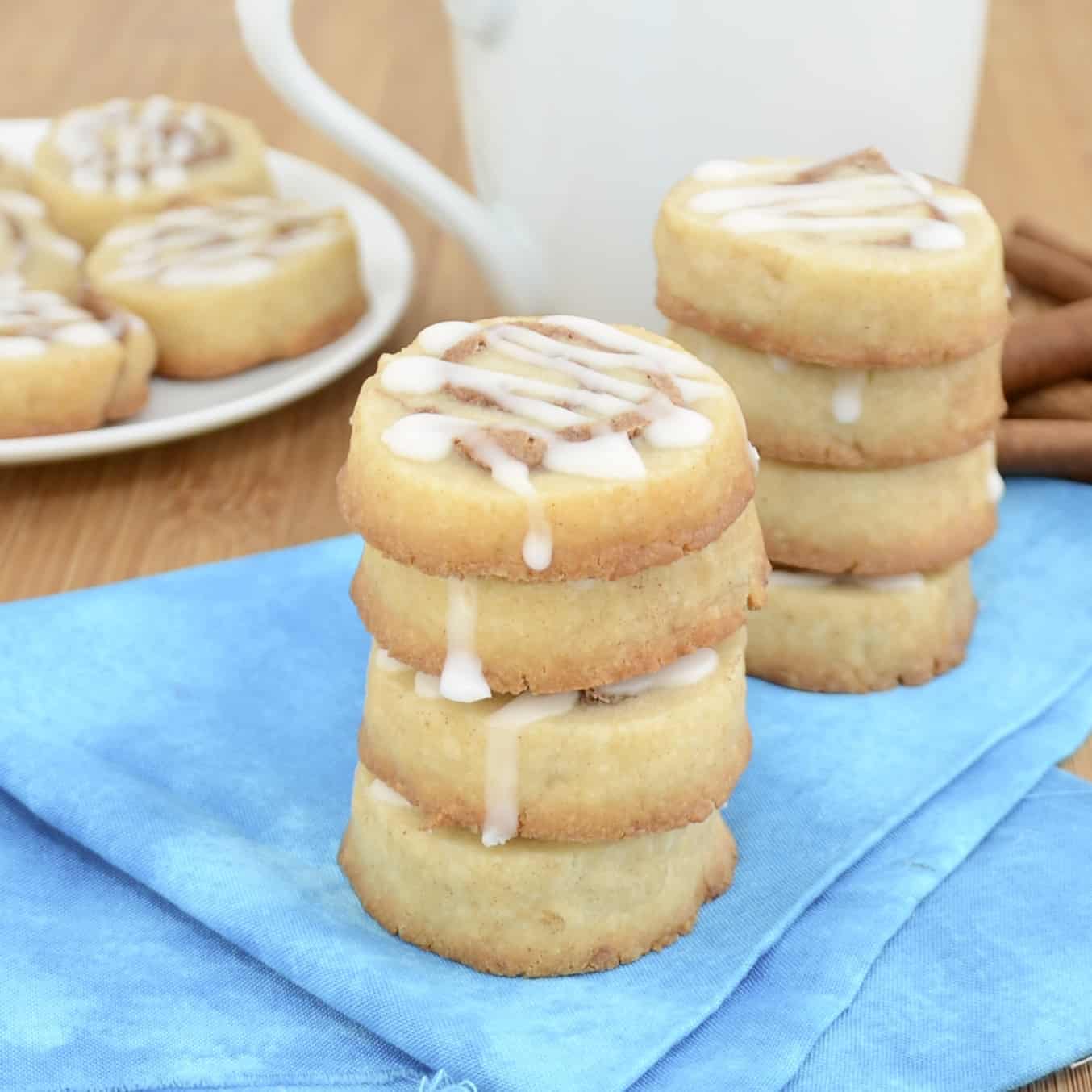 How do You Roll Cookie Dough Evenly?
Once you roll out cookie dough a few times, you will be an old pro! Until then, it takes some practice to get the dough just the way you want it to be. Using an adjustable rolling pin is a fantastic way to get the dough even. You can remove discs off the sides so it will make the gap to the surface smaller and smaller. Using a good quality rolling pin is your first defense to having even dough.
Also, it's a good idea when you are making cookies to skip the temptation to put out flour before rolling the dough. It makes the cookies dry and also keeps it from rolling beautifully. Keep practicing because the more you try it, the easier it gets.
Ingredients
For the Cookies:
Powdered sugar
Unsalted butter softened
Salt
Vanilla extract
All-purpose flour
Granulated sugar
Cinnamon
Egg white
Water
For the Icing:
How to Make Cinnamon Roll Cookies
Sometimes I find myself dreaming of these cinnamon roll cookies. Their incredible flavor, the fact that they are super easy to make, and that they are perfect for all occasions keeps me excited about them!
First Step: Using the paddle attachment in a stand mixer, cream together the powdered sugar, butter, salt, and vanilla. Mix in the flour on low until the dough starts to come together.
Second Step: Put the dough onto a piece of parchment paper and roll it into a 9×12 inch rectangle. Whisk the egg white with water until it has a foamy consistency and brush onto dough.
Third Step: Mix together the cinnamon and sugar in a small bowl and sprinkle evenly onto the dough. Roll into a log starting at the long end. Wrap in plastic wrap and freeze until firm.
Fourth Step: Preheat oven to 350F. Line 2 baking sheets with parchment paper.
Fifth Step: Remove dough from freezer and unwrap. Gently cut 1/2-inch slices using a knife and transfer them to the baking sheets.
Sixth Step: Bake the cookies for 12 to 15 minutes or until they are brown. Then remove from oven and place on a wire rack to cool.
Seventh Step: Mix powdered sugar and milk in a small bowl until smooth and good consistency. Drizzle onto cookies and serve.
Enjoy!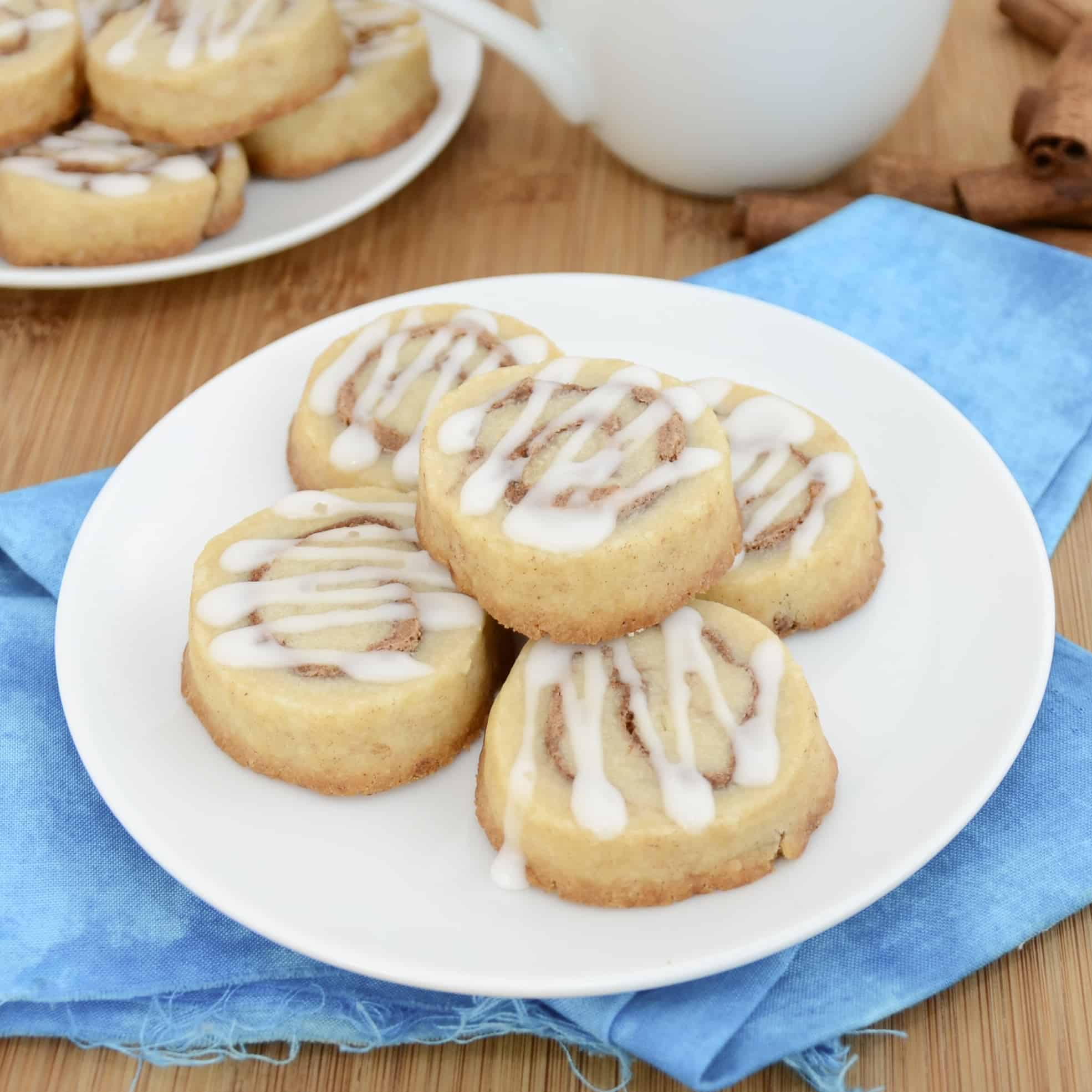 Now, remember to save this recipe on Pinterest for later 🙂

Pin this recipe now to remember it later
Cinnamon Roll Cookies
Servings:
2
dozen cookies
You aren't going to get much better than these Cinnamon Roll Cookies! They are soft and delicious, just like a cinnamon roll, but in the shape and with the texture of a cookie.
Ingredients
For the Cookies:
3/4

cup

1 1/2 sticks unsalted butter, softened

1 ½

teaspoons

vanilla extract

1 1/2

cups

all purpose flour
Want to save this recipe? Enter your email below and we'll send the recipe straight to your inbox!
NOTE: By saving this recipe, you agree to join our weekly recipes newsletter.
Instructions
In the bowl of a stand mixer fitted with the paddle attachment, cream together the powdered sugar, butter, salt and vanilla. Add the flour and mix on low speed until the dough starts to come together.

Transfer the dough to a piece of parchment or waxed paper. Roll out into a 9×12 inch rectangle. Whisk egg white with water until foamy, and brush on the surface of the rolled dough.

In a small bowl, mix together the sugar and cinnamon. Sprinkle it evenly over the dough. Starting with the long end, roll the dough into a log, sealing the edge. Wrap it in plastic wrap and freeze until firm.

Preheat oven to 350 degrees F. Line two baking sheets with parchment paper.

Remove the dough from the freezer and unwrap from the plastic wrap. Using a sharp knife, gently cut into 1/2-inch slices. Transfer them to the prepared baking sheet.

Bake the cookies 12 to 15 minutes, until they're a light golden brown. Remove them from the oven and transfer to a wire rack to cool.

To make the icing, in a small bowl mix together the powdered sugar and milk until smooth and desired consistency. Drizzle over cooled cookies.
Follow me on Pinterest for daily delicious recipes!
If you loved this recipe as much as I did, check out these other cookie recipes and will be amazed at how wonderful they truly are!
Nutella Stuffed Chocolate Chip Cookies – I would say that it's safe to say that I am pretty much addicted to Nutella. These Nutella stuffed cookies are incredible, and some of the best things I have EVER tasted. I think you are going to love them too.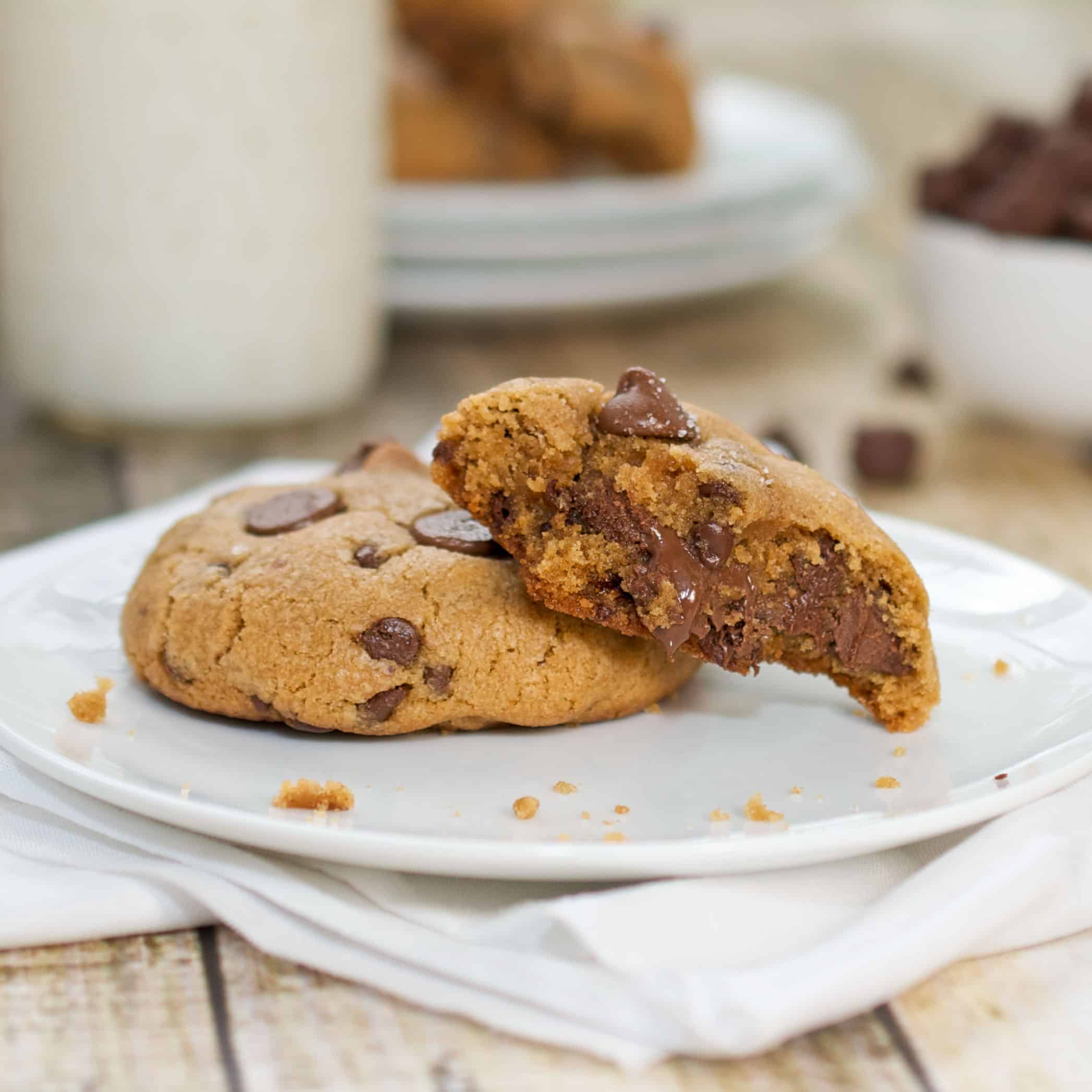 Raspberry Chocolate Cookies – Something that can never be wrong is combining raspberries and chocolate together. The combination is a huge hit and makes my taste buds super happy. Make a batch, and you'll see exactly what I mean.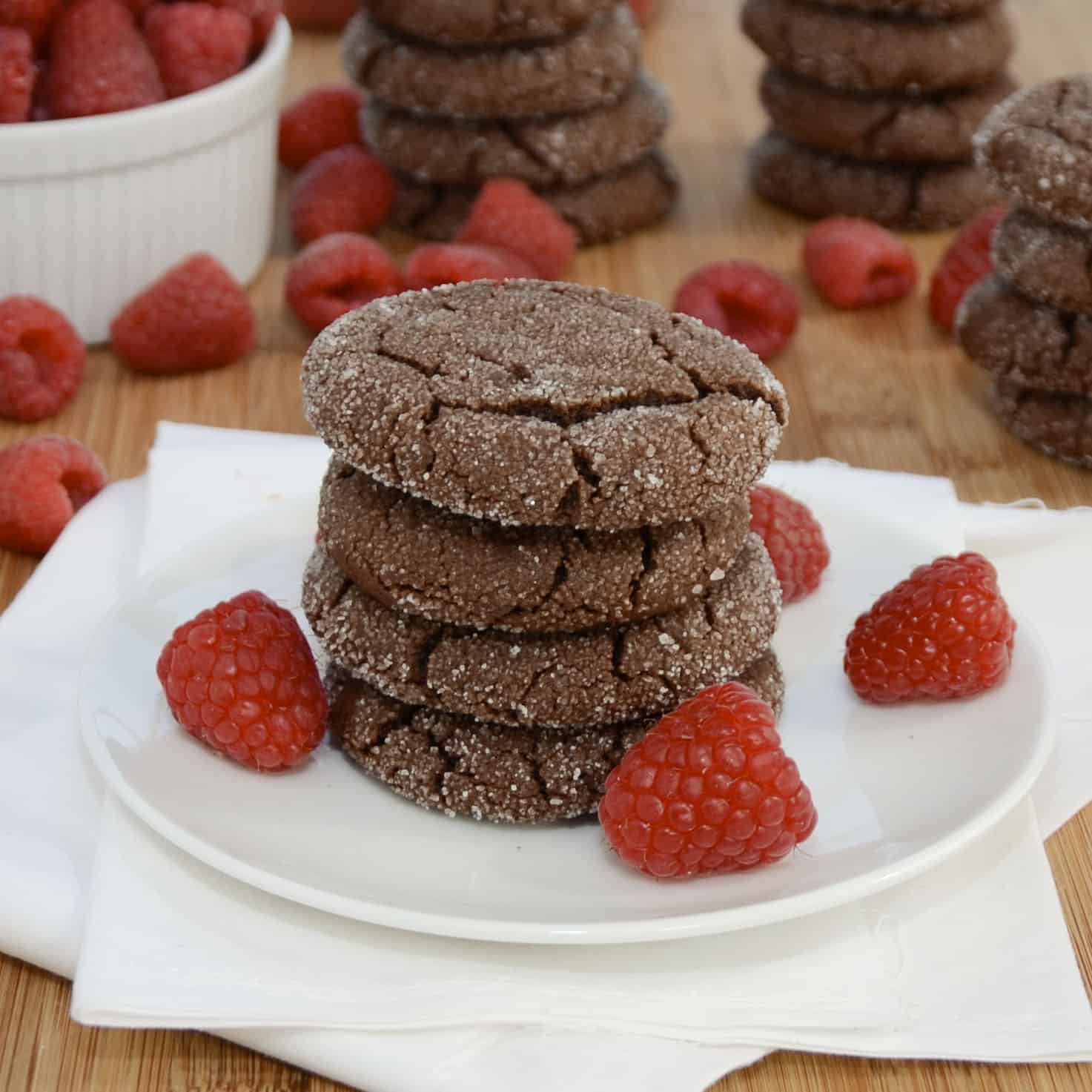 Espresso Chocolate Chip Cookies – Coffee lovers, these cookies are exactly what you have been waiting for. They are so yummy, and the flavor of the espresso with the chocolate is to die for.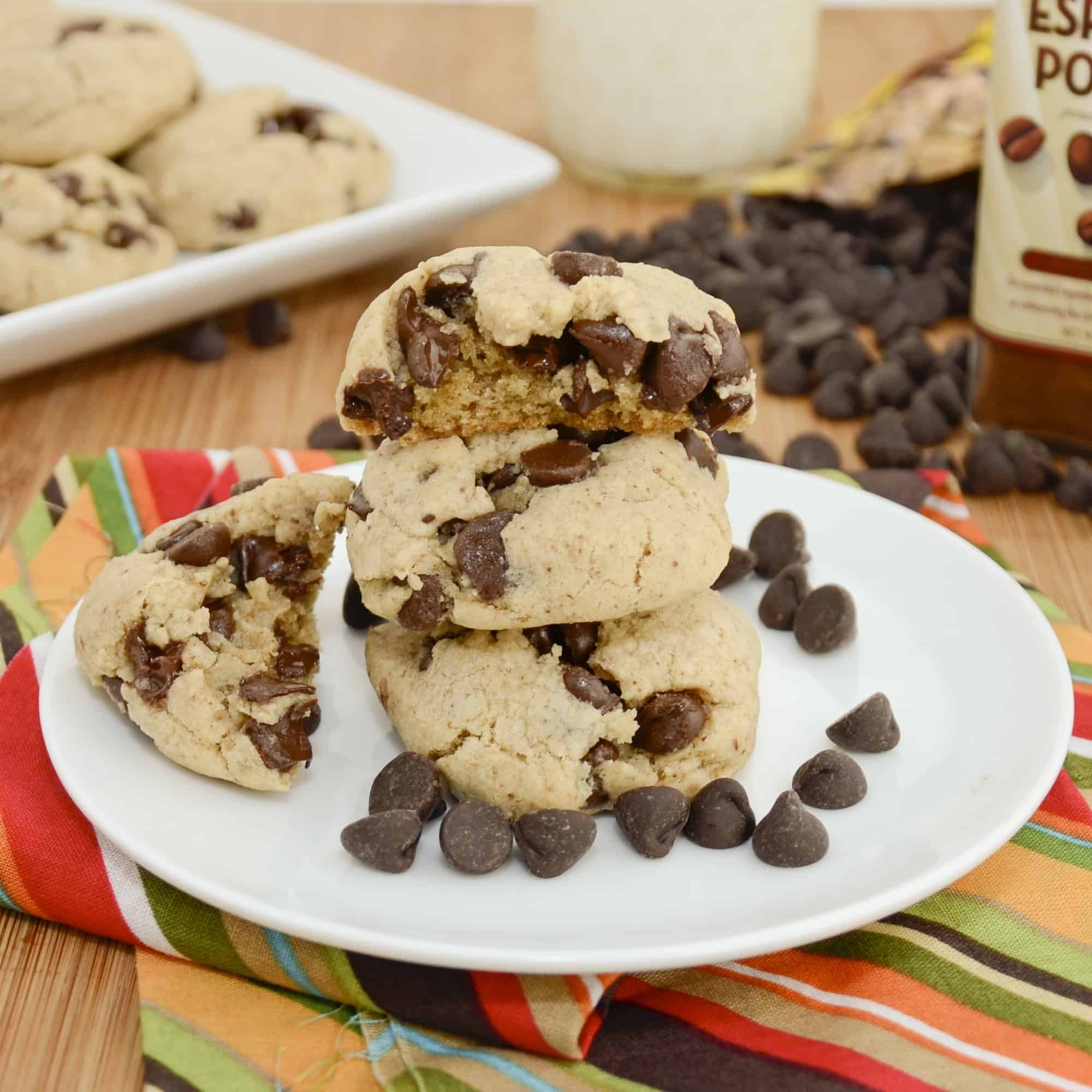 Levain Chocolate Chip Cookies – Whenever I am looking to impress some friends or family, I love to make a huge batch of these Levain chocolate chip cookies. They will seriously be gone in minutes because everyone devours every single crumb.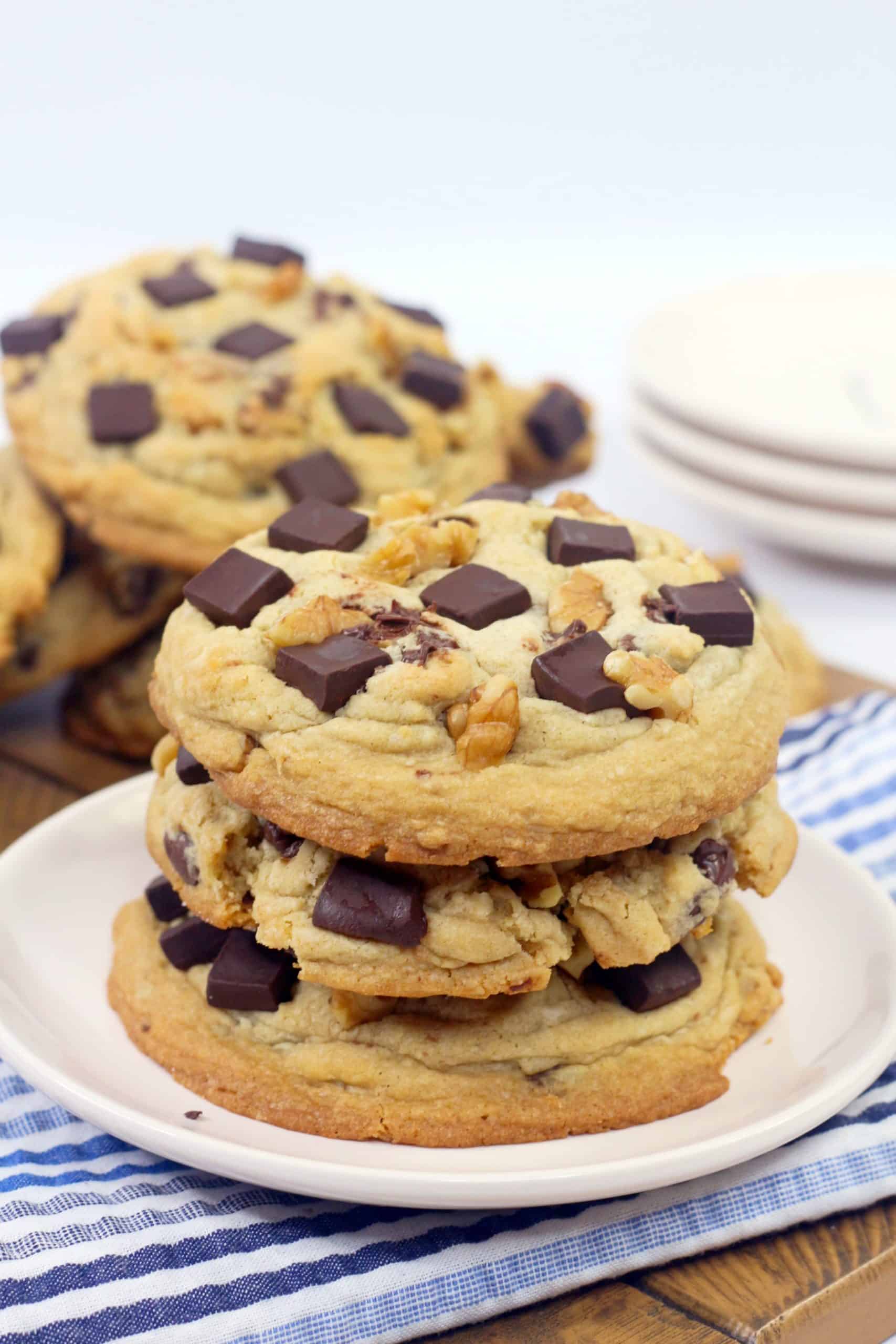 Get new recipes weekly plus our FREE ebook!