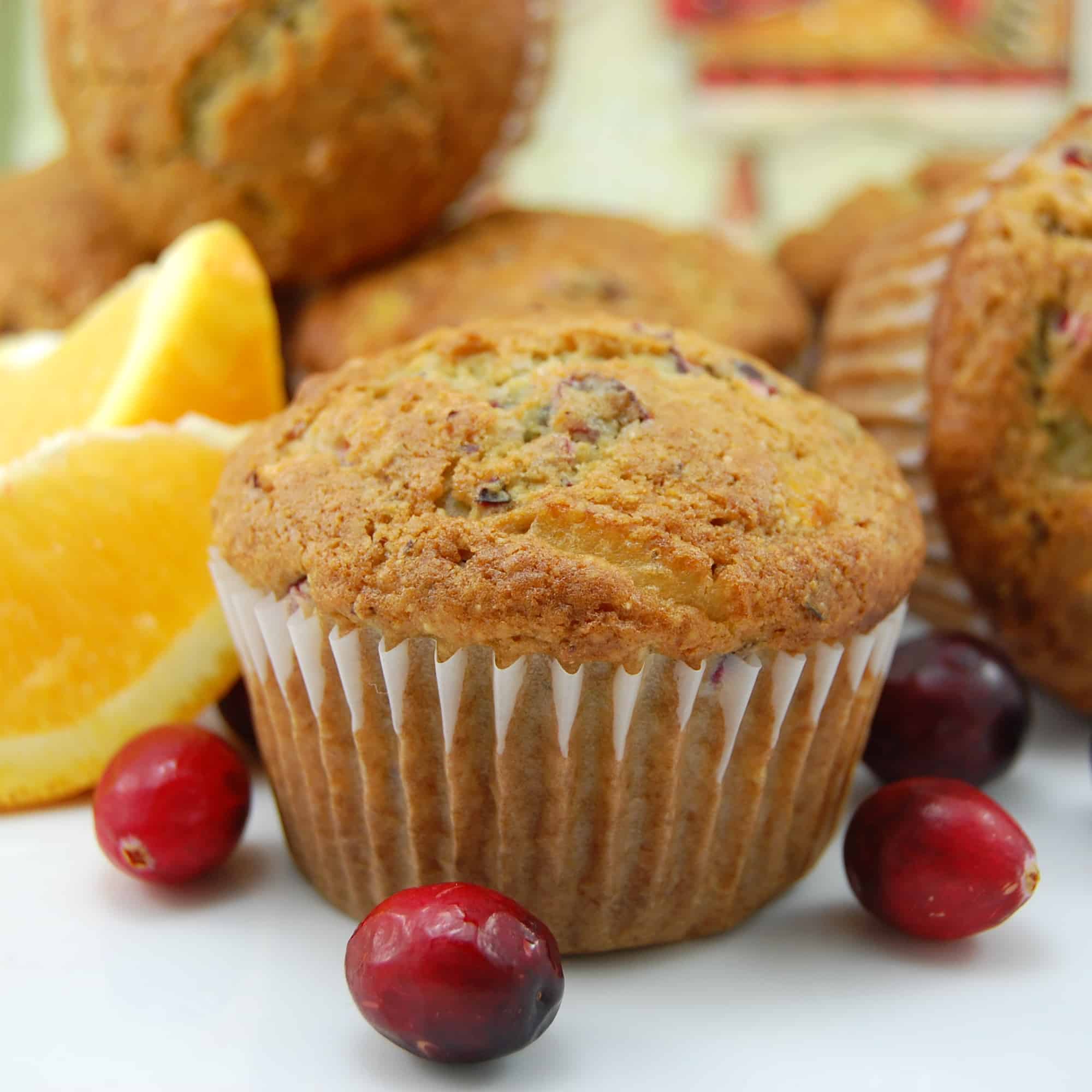 As I have said in previous posts, there is nothing better on a busy weekday morning then to have warm from the oven muffins for breakfast. 🙂 Muffins bursting with plump cranberries, crunchy corn meal, and a hint of orange are sure to get your mornings started on the right foot. The addition of the cornmeal gives these muffins a pleasant crunchy texture. These muffins couldn't be easier, fresh cranberries or frozen cranberries can be used in this recipe. If you use frozen, don't thaw them before chopping or baking, just use them straight from the freezer!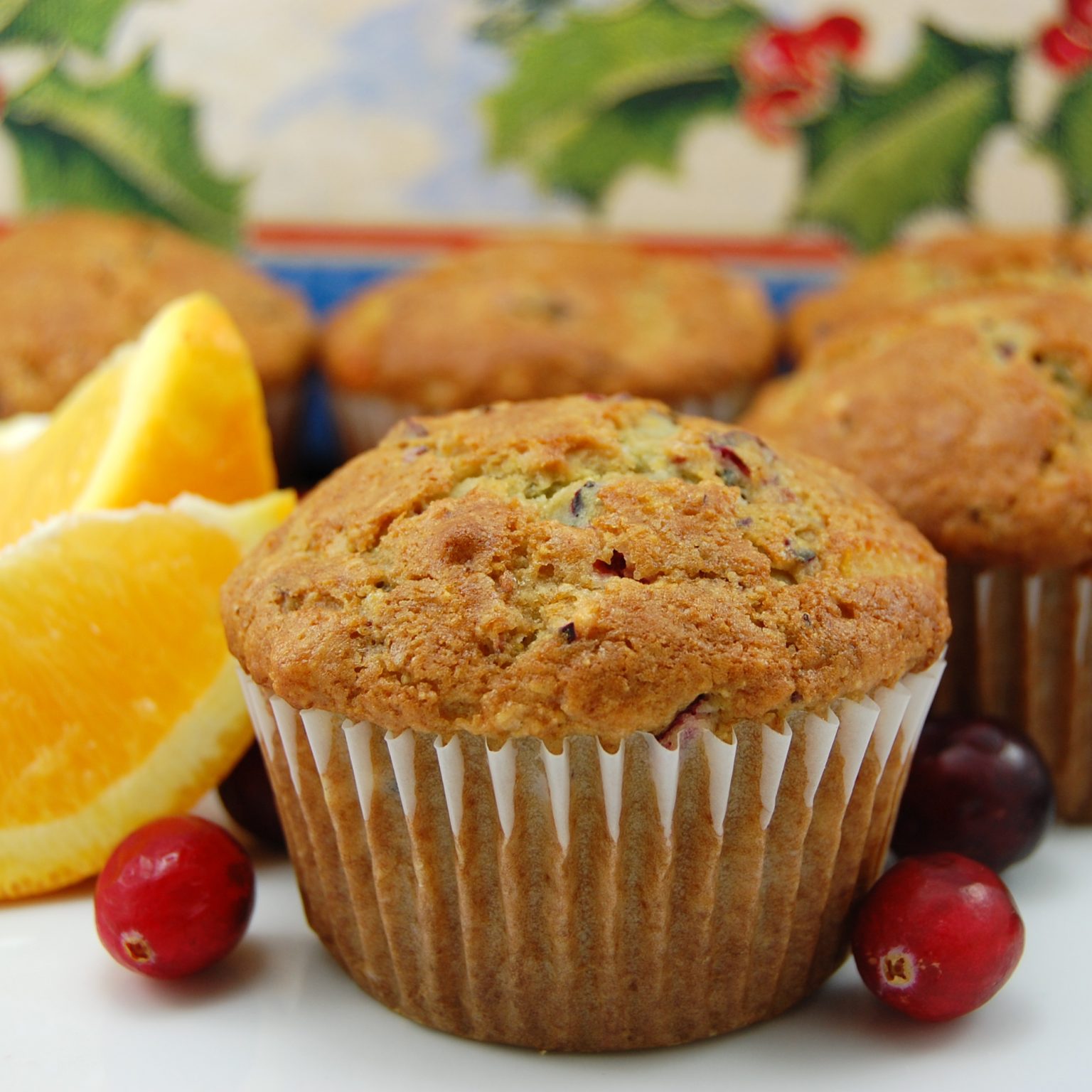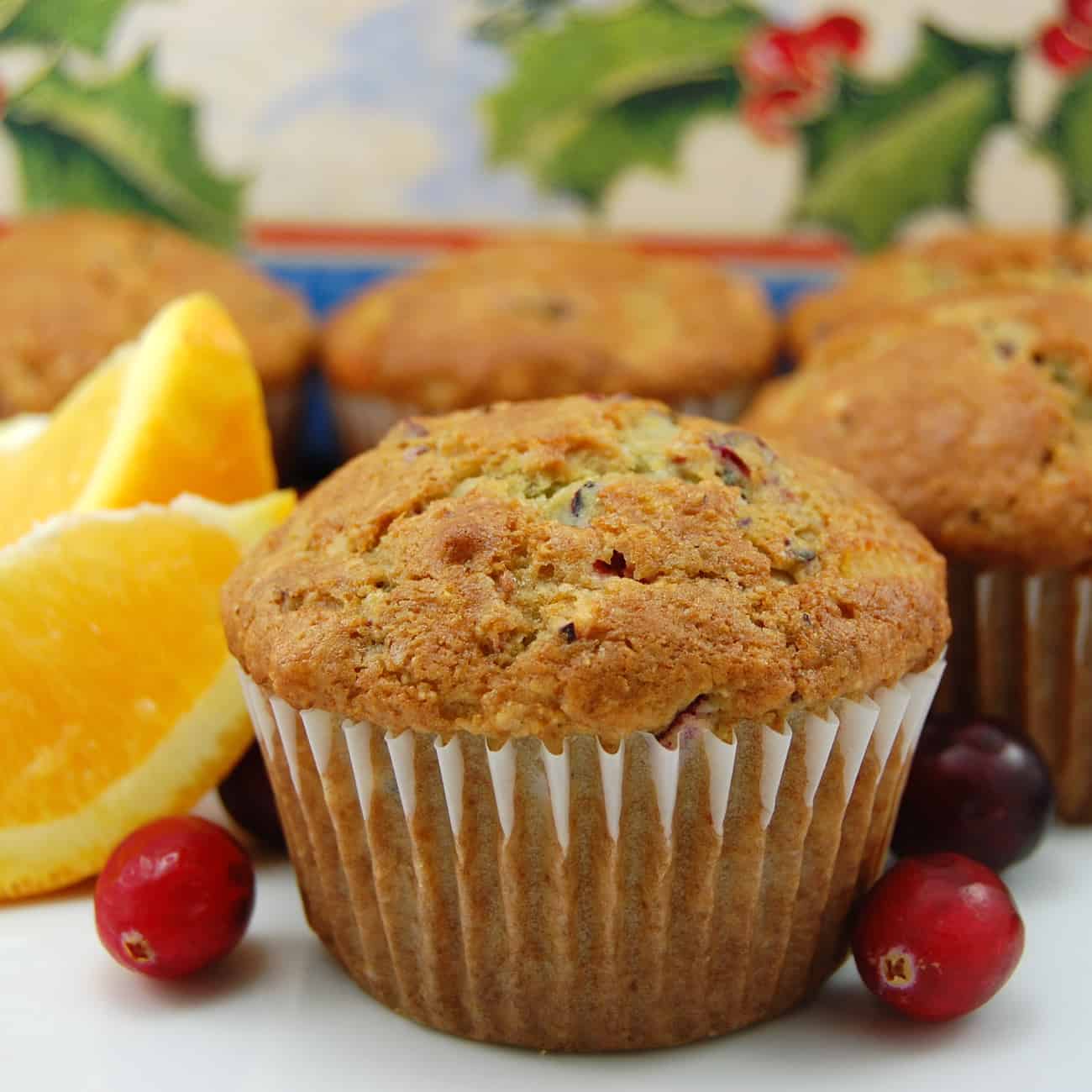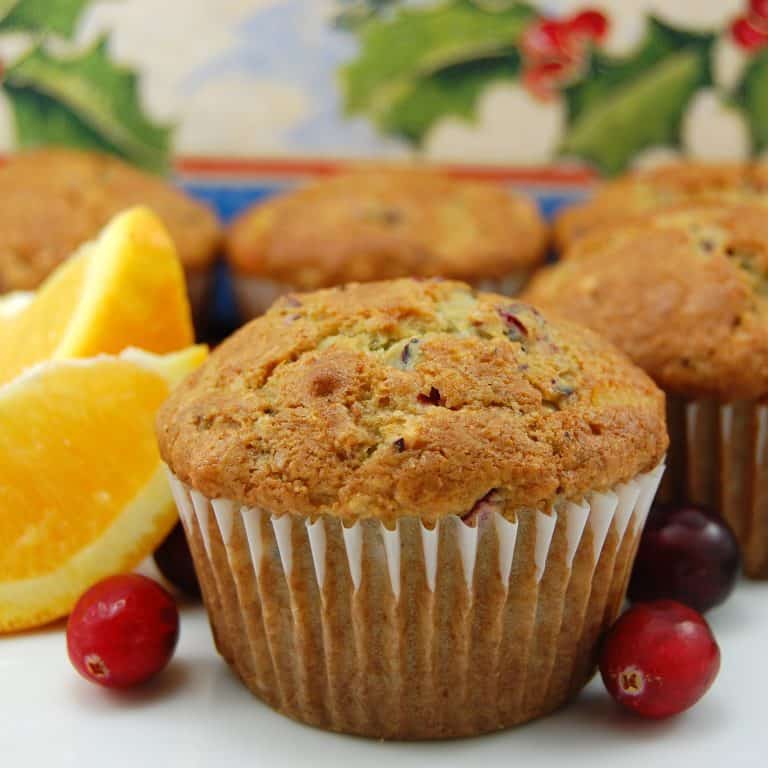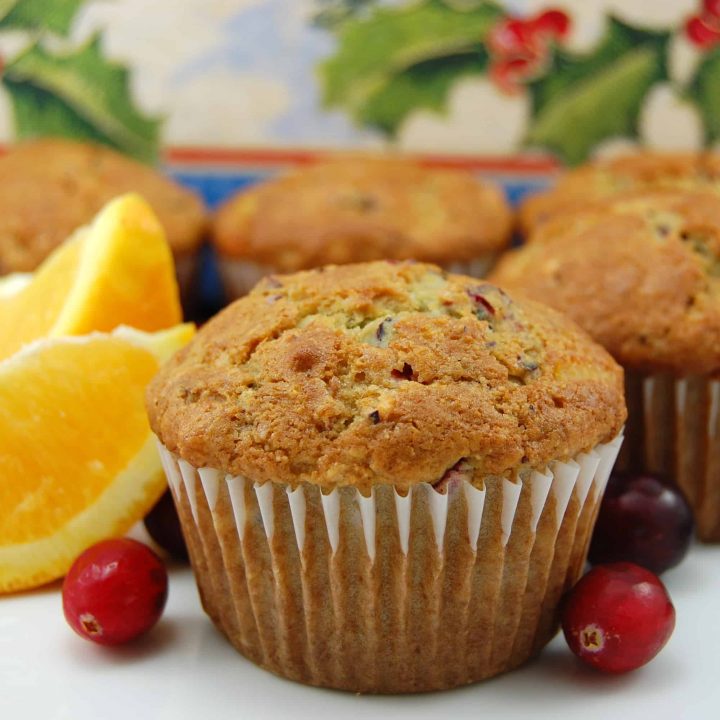 Cranberry Muffins
Ingredients
2 cups all purpose flour
3/4 cup sugar, divided
1/4 cup yellow corn meal
2 teaspoons baking powder
1 teaspoon baking soda
½ teaspoon salt
1 cup whole cranberries, fresh or frozen
1 tablespoon grated orange zest
1 egg, lightly beaten at room temperature
3/4 cup milk
1/4 cup sour cream
1/4 cup vegetable oil
1/4 cup orange marmalade

Instructions
Preheat oven to 400 degrees F. Line muffin cups with muffin liners or spray with nonstick cooking spray.
In a medium bowl, whisk together ½ cup sugar, cornmeal, baking powder, baking soda, and salt; set aside.
Place cranberries, orange zest, and remaining ¼ cup suagr in the bowl of a food processor fitted with a metal blade. Process with six 1-second pulses, until mixture resembles cornmeal.
Transfer mixture to a large bowl and mix in the egg, milk, sour cream, oil, and marmalade until smooth. Add flour mixture and stir until just moistened.
Fill each muffin cup about 3/4 full. Bake in the center of the oven for 20-25 minutes, until lightly browned and a toothpick inserted in the center of the muffin comes out with a crumb or two attached.
Move the muffin pan to a cooling rack, and let cool for 10 minutes. Remove the muffins from the pan and let them cool on the cooling rack an additional 5 minutes before serving.
Source: The Ultimate Muffin Book