Banana Walnut Muffins take you back to being a kid with their moist flavor, crunchy nuttiness, and sweet bananas. I love nothing more than starting my day by sinking my teeth into some homemade banana muffins.
Easy banana muffins are so delicious and perfect when I am heading out the door and need a quick breakfast idea.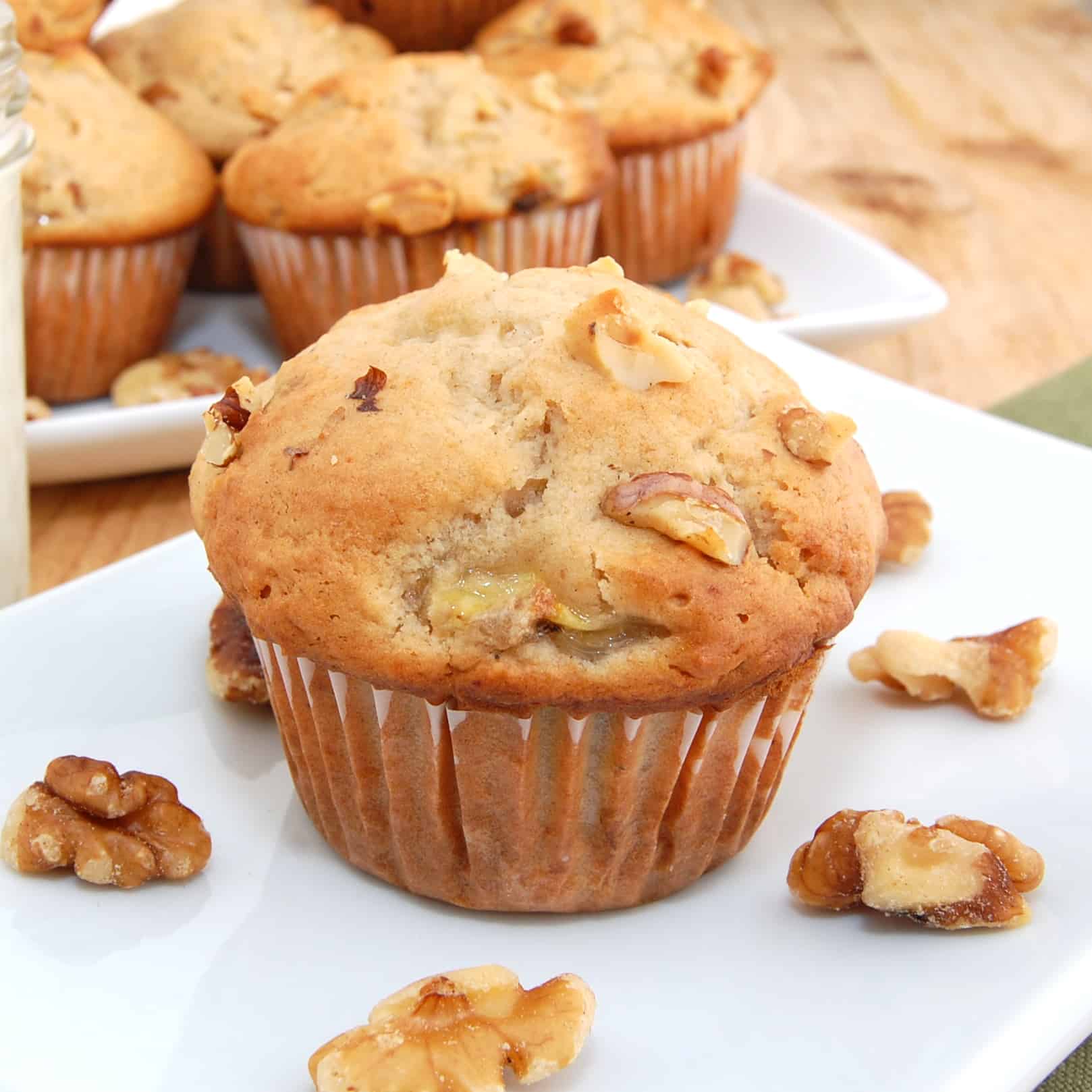 Scroll to bottom for printable recipe card.
Moist Homemade Banana Walnut Muffins Recipe
Honestly, I am a big muffin person anyway! They are so simple to carry with you. They're sweet and can be enjoyed as breakfast, dessert, or even just a simple snack. These moist banana muffins are some of my favorites because everyone in the entire family loves.
The flavor is heavenly; then, when you add that texture of soft muffins with the subtle crunch of walnuts, it's out of this world.
If you are hosting a party, brunch, or baby shower, you should bring a batch of these muffins. Everyone goes crazy for them and will be practically begging for the recipe! Or you can make them at home and keep these delightful muffins all to yourself, no judgment here!
Banana Walnut Muffins Ingredients
Unbleached all-purpose flour
Baking powder
Baking soda
Fresh ground nutmeg
Ground cardamom
Cinnamon
Salt
Unsalted butter
Light brown sugar
Eggs
Vanilla extract
Plain low-fat yogurt
Finely diced bananas
Chopped walnuts
How To Make Banana Muffins
These are some of the best banana muffins you will ever taste. But in addition to them tastes scrumptious, this is also a simple banana muffin recipe too. Start to finish you will have banana nut muffins to eat in around 40 minutes.
First Step: Warm the oven up to 375 degrees F. Get a muffin tin and add in muffin liners or give it a spray with some non-stick cooking spray.
Second Step: Whisk together flour, baking powder, baking soda, nutmeg, cardamom, cinnamon, and salt in a medium bowl, then set aside.
Third Step: Using a stand mixer, whip together the butter and brown sugar on medium-high speed. Do this for about 2 minutes until it becomes light and fluffy. Carefully, add in one egg at a time and beat it each time. Then add the pure vanilla extract. Slowly mix in half of the flour mixture. Then add 1/3 of the yogurt and mix. Alternate adding the flour mixture and yogurt slowly until everything is incorporated fold in the bananas and walnuts with a rubber spatula.
Fourth Step: Put the batter into the muffin cups and bake for 25-35 minutes. Make sure to rotate the muffin tin halfway through baking, so they cook evenly. The tops should be golden brown, and a toothpick should come out clean when they are done. Place the muffins on a wire rack to cool for about 5 minutes, then take them out of the muffin tin and serve warm.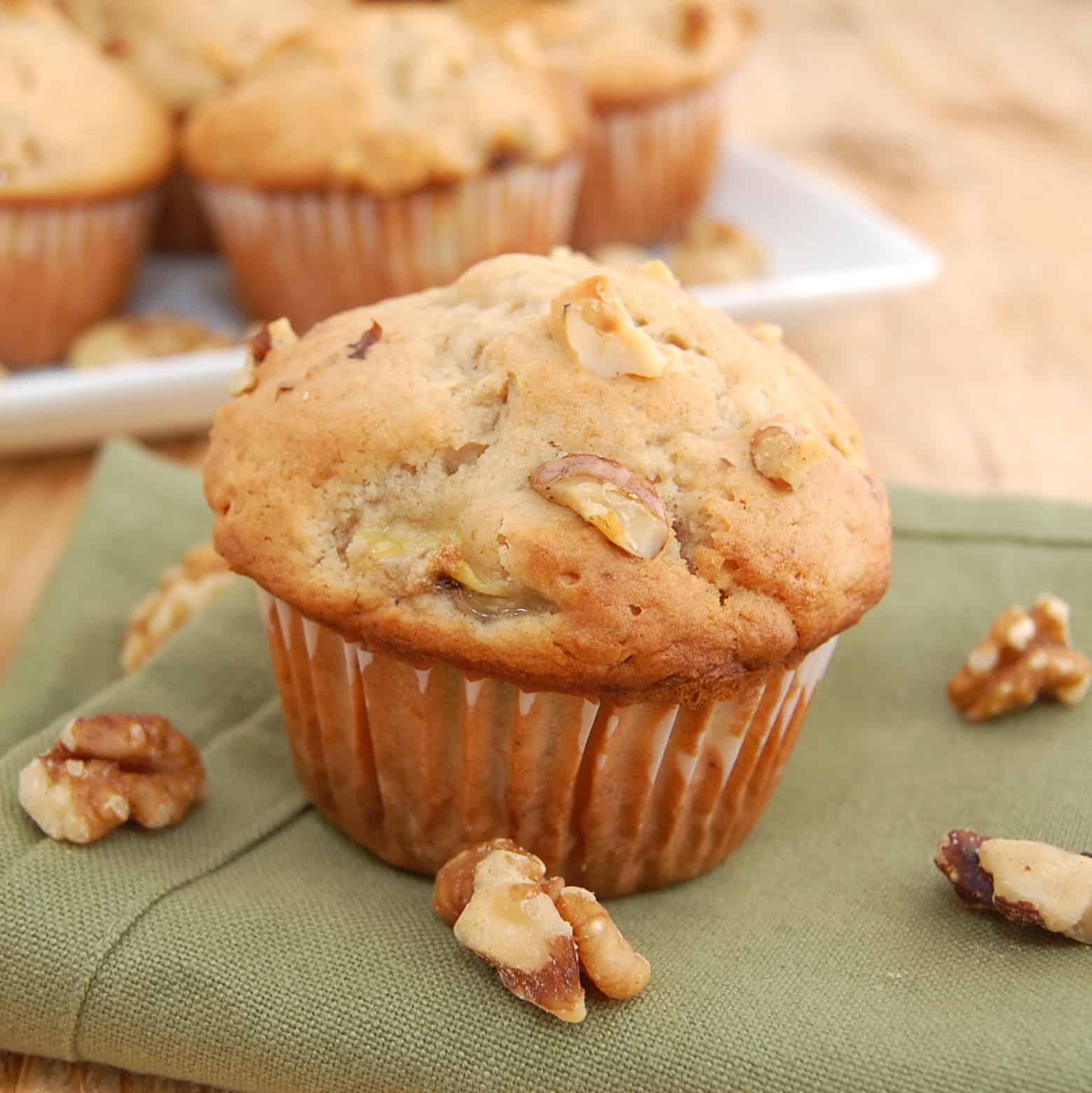 Homemade Banana Muffins Variations
The recipe for these basic banana muffins can easily be adjusted to put some of your other favorite ingredients. Sometimes I am in the mood to try out new ideas, and these are some ideas I have figured out along the way.
Chocolate Chips – Bananas and chocolate just taste so good together, and I knew I had to try adding some chocolate chips to the batter. Guess what. It was a huge hit! Simply add 1/4 – 1/2 cup of semi-sweet chocolate chips.
Dried Cranberries – Sometimes, I get in the mood for some extra pizzazz in my muffins, and my trusty cranberries are exactly who I turn to. They give the muffins a yummy texture that I always want more of.
Apples – Chop up some apples like Granny Smith or Red Delicious so that they are in small chunks. Add 1/2 cup of apples when you fold in the nuts and bananas. They are so amazing this way!
Can I Make These Into Mini Moist Banana Muffins?
Yes, absolutely, you can make these into mini muffins. Just use a mini muffin tin and adjust the baking time to 15-20 minutes. Keep an eye on them because they will cook a lot faster since they will be so much smaller than the regular-sized muffins.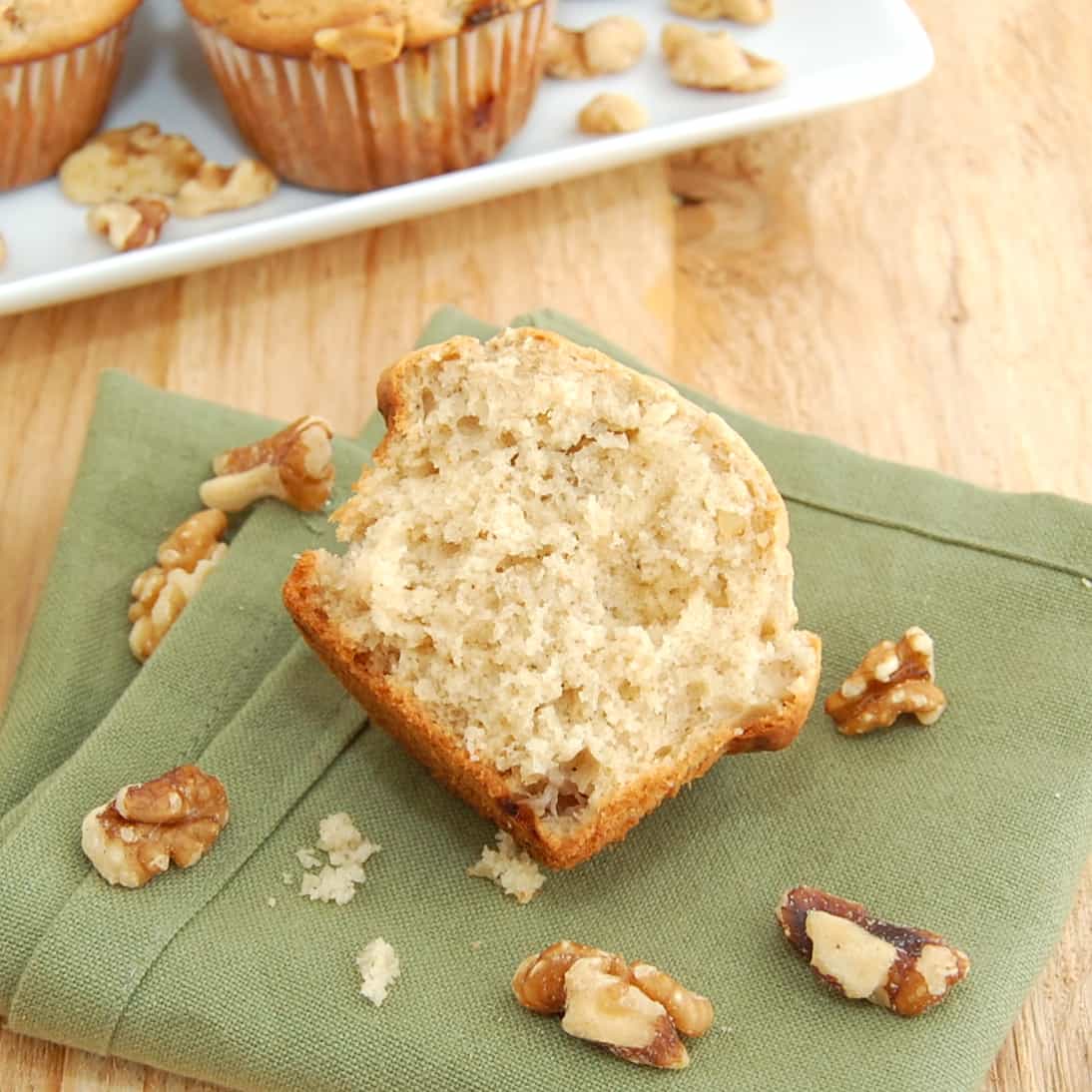 How Do You Store Banana Walnut Muffins?
It's best to keep these banana walnut muffins stored in an airtight container with a lid. You can leave them on the counter or put them in the fridge. Either way, they last around 3-5 days.
When you are ready to serve the muffins, you can eat them cold, room temperature or toss them in the microwave for 10 – 15 seconds to heat them up. They are delicious any way that you want to serve them.
Can You Freeze These Easy Banana Muffins?
Yes, you can freeze banana muffins. They last around 2 months in the freezer so they are ideal if you are meal planning and want some grab and go type breakfast or snacks handy. For best results, flash freeze the muffins on a baking sheet for 2-3 hours, then put them in a large freezer bag. Then simply grab one and enjoy!
To serve them after they have been frozen, you can defrost them on the counter rather quickly. Another option would be to put them in the fridge for a few hours until they have thawed.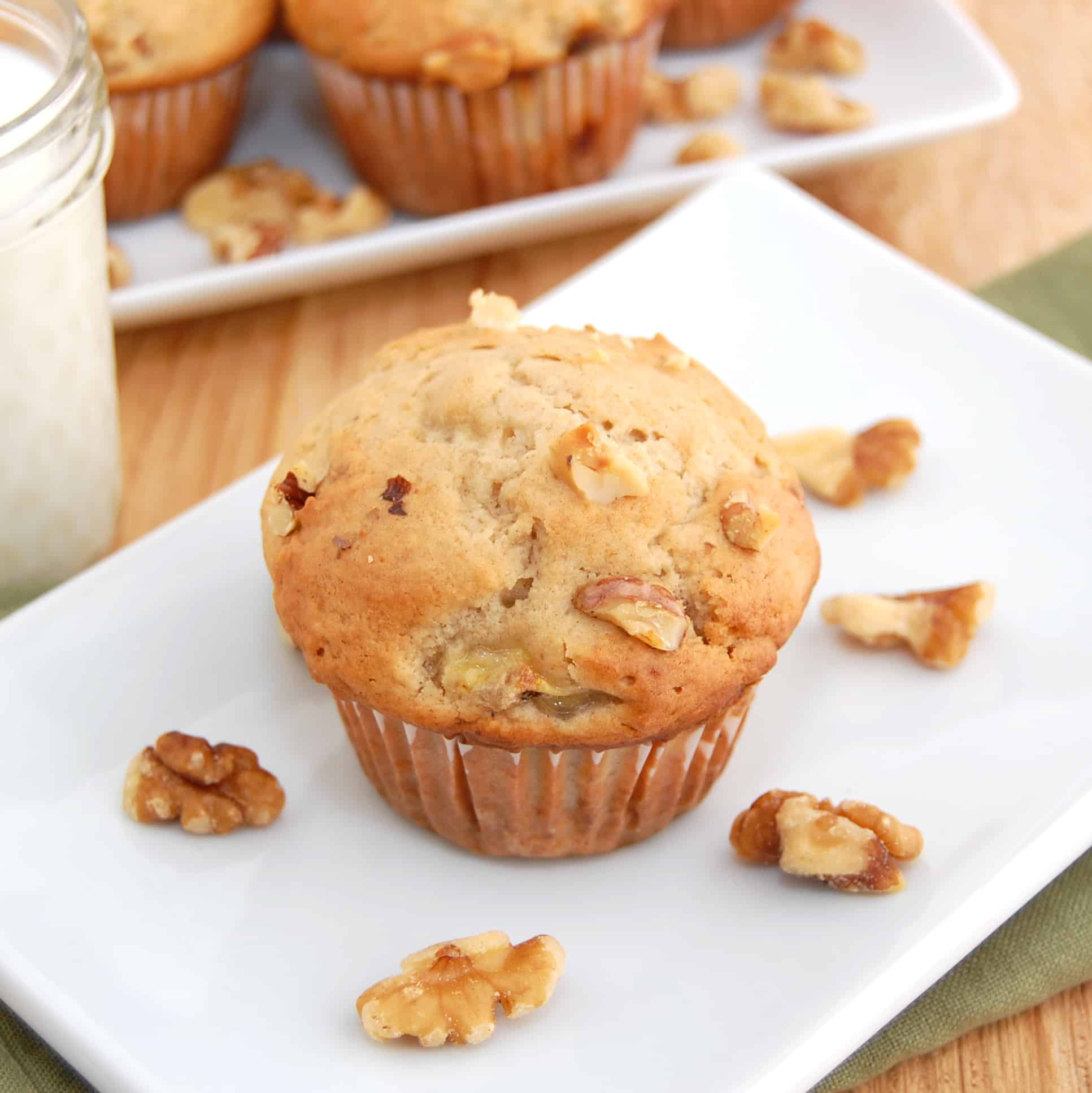 If you are anything like me, you are hooked on all types of muffins. They are so tasty, simple to make and perfect for all occasions. I can't wait to share some of my other favorite recipes with you. Take a look at these ideas!
Now, remember to save this recipe on Pinterest for later 🙂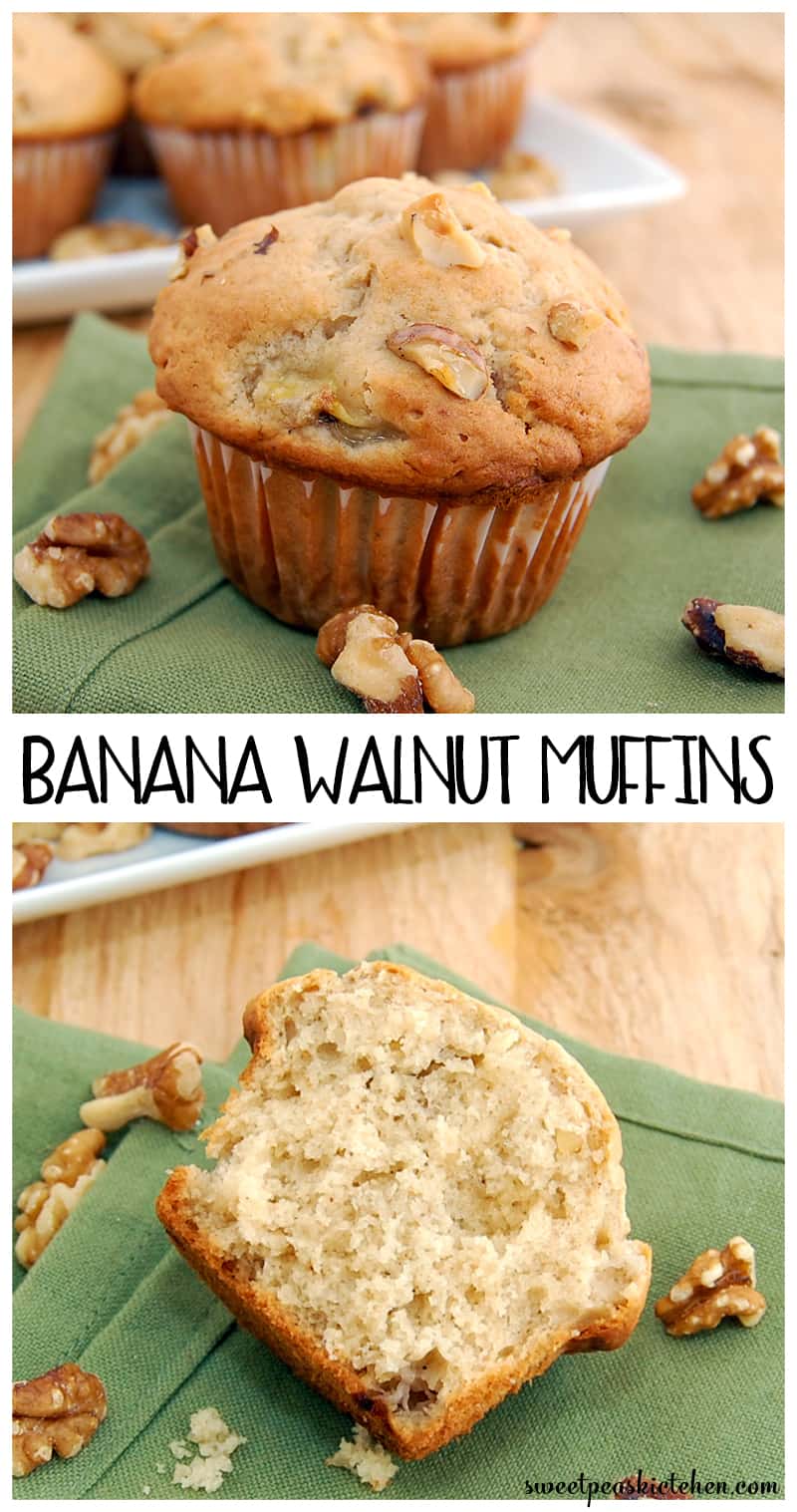 Pin this recipe now to remember it later
Moist Homemade Banana Walnut Muffins Recipe
Servings:
12
large muffins
Every bite of these moist Banana Walnut Muffins leaves you wanting more. These homemade banana muffins are simple and great when you're on the go.
Ingredients
3

cups

unbleached all-purpose flour

1

tablespoon

baking powder

1/2

teaspoon

fresh ground nutmeg

1/2

teaspoon

ground cardamom

1/2

teaspoon

ground cinnamon

10

tablespoons

unsalted butter

,

softened

1

cup

packed light brown sugar

1/2

teaspoon

vanilla extract

1 1/2

cups

plain low-fat yogurt

1 1/2

cups

finely diced bananas

,

about 3 small
Want to save this recipe? Enter your email below and we'll send the recipe straight to your inbox!
NOTE: By saving this recipe, you agree to join our weekly recipes newsletter.
Instructions
Preheat the oven to 375 degrees F. Line muffin cups with muffin liners or spray with nonstick cooking spray.

In a medium bowl, whisk together the flour, baking powder, baking soda, nutmeg, cardamom, cinnamon and salt; set aside.

In the bowl of a stand mixer fitted with the paddle attachment, beat butter and light brown sugar on medium-high speed until light and fluffy, about 2 minutes. Add eggs, one at a time, beating well after each addition. Beat in vanilla extract. Beat in one-half of dry ingredients. Beat in one-third of yogurt. Beat in remaining dry ingredients in two batches, alternating with yogurt, until incorporated. Using rubber spatula, gently fold in bananas and walnuts.

Divide batter equally among prepared muffin cups. Bake until muffin tops are golden brown, 25 to 30 minutes, rotating halfway through baking time. Set on wire rack to cool slightly, about 5 minutes. Remove muffins from tin and serve warm.
Follow me on Pinterest for daily delicious recipes!
Make sure you check our best recipes below:
Cherry Dr. Pepper Cake – It's a hit with kids and adults alike and, bonus, it's so easy to make!
Blueberry Lemon Cheesecake Bars Recipe – This cheesecake recipe goes father when cutting into bars.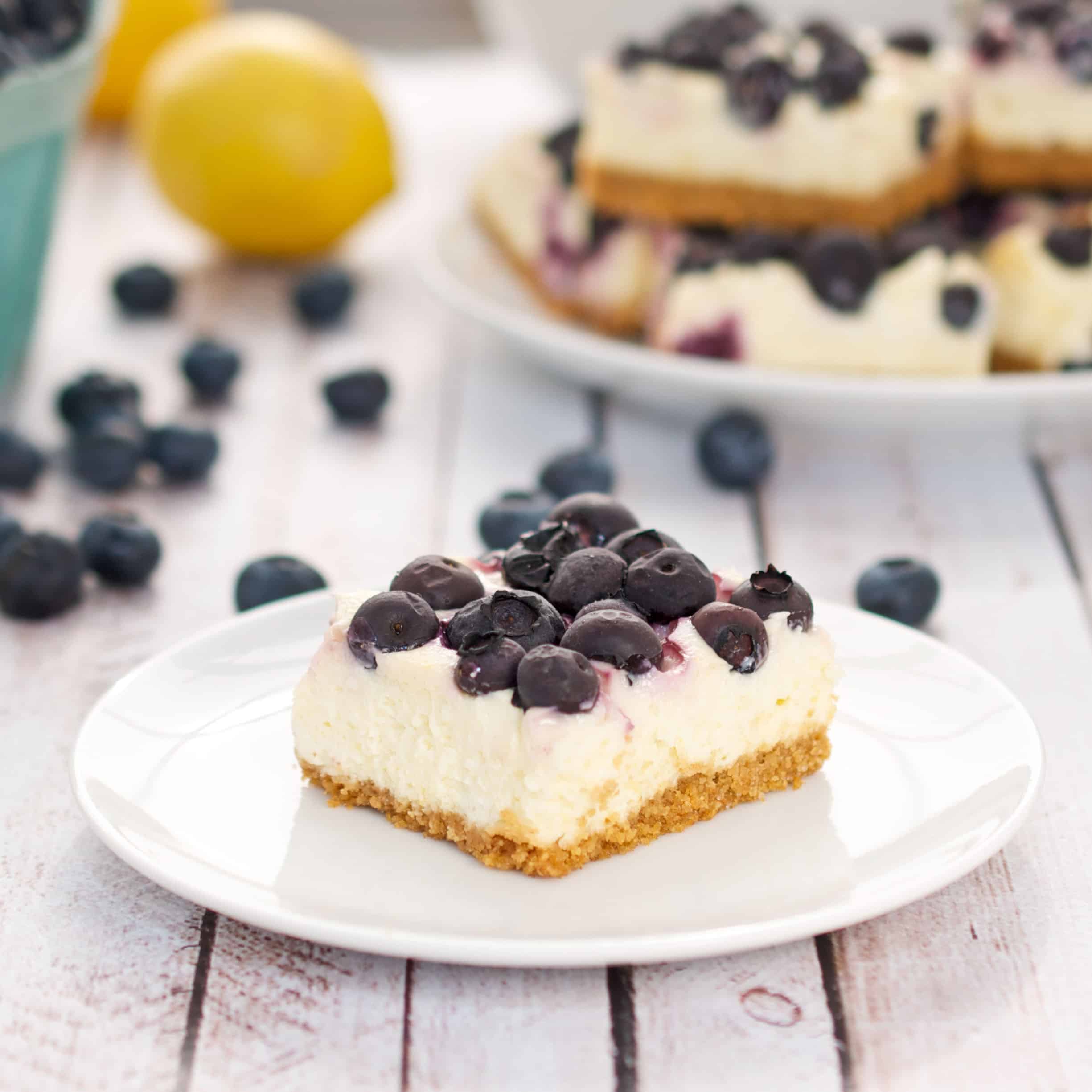 Homemade Cream Cheese Biscuits Recipe – The best biscuit recipe you will ever need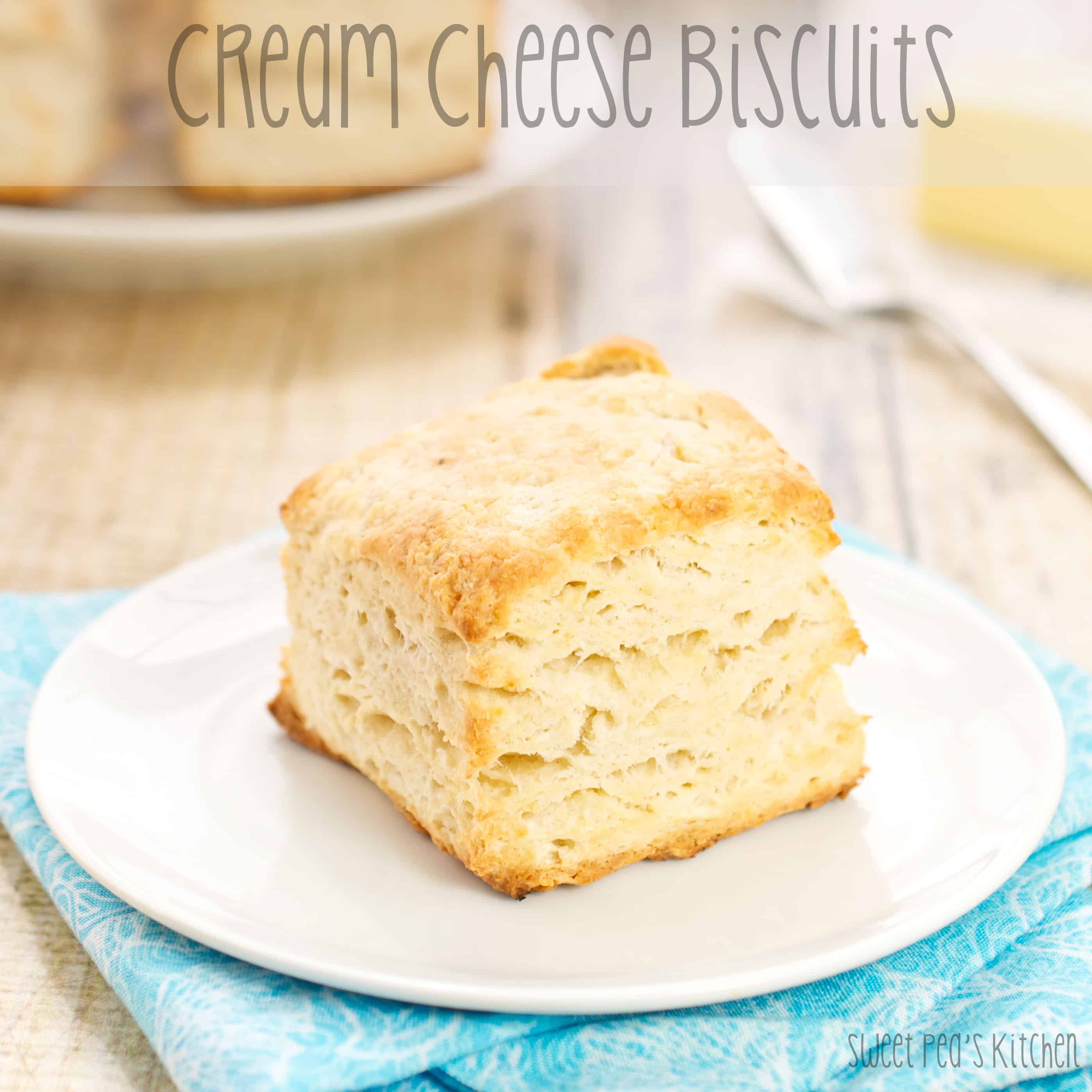 Triple Chocolate Instant Pot Cheesecake Recipe – Creamy and rich with a strong chocolate flavor!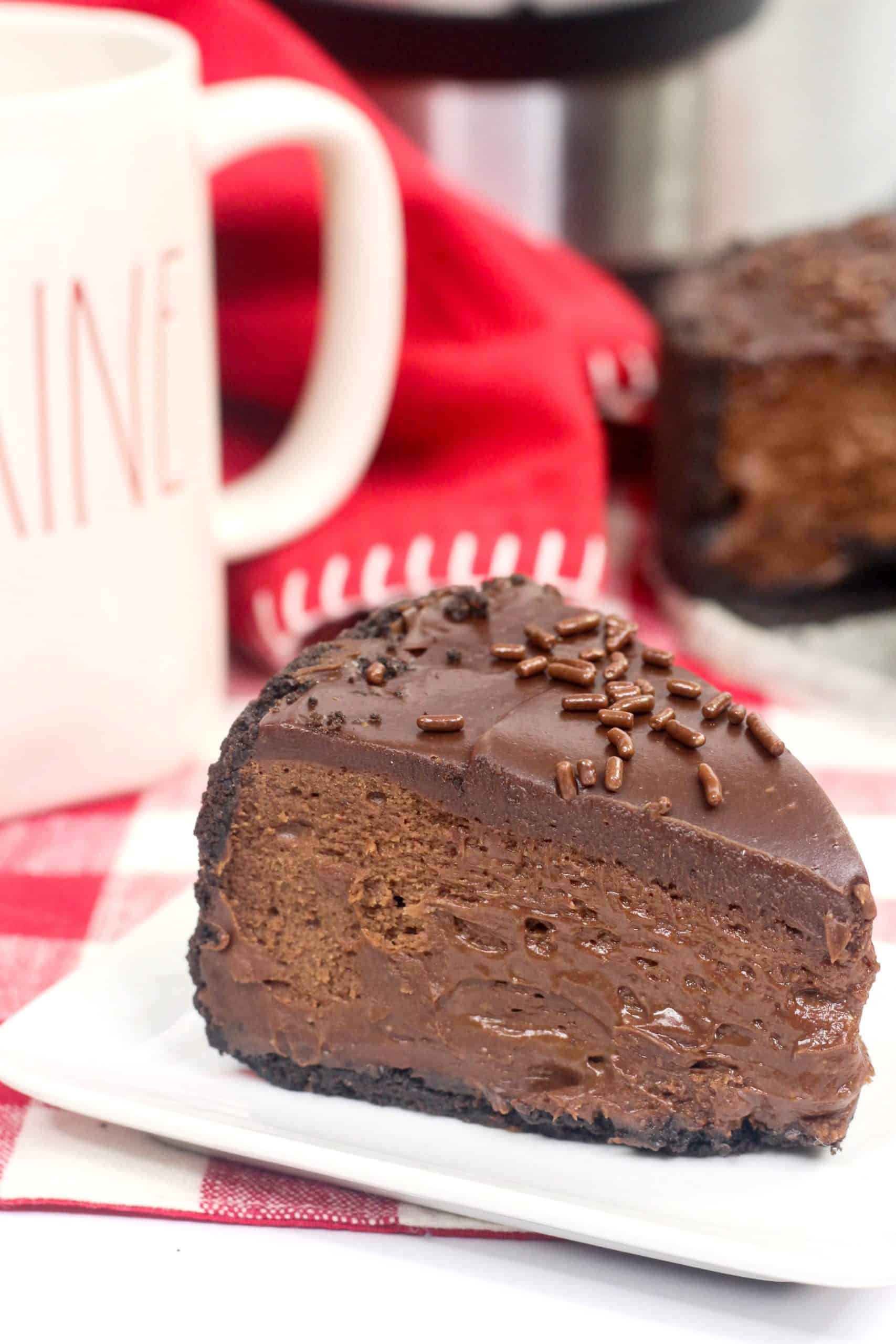 Homemade Fried Mozzarella Sticks Recipe – homemade mozzarella sticks have a perfectly crispy batter that is beyond delicious.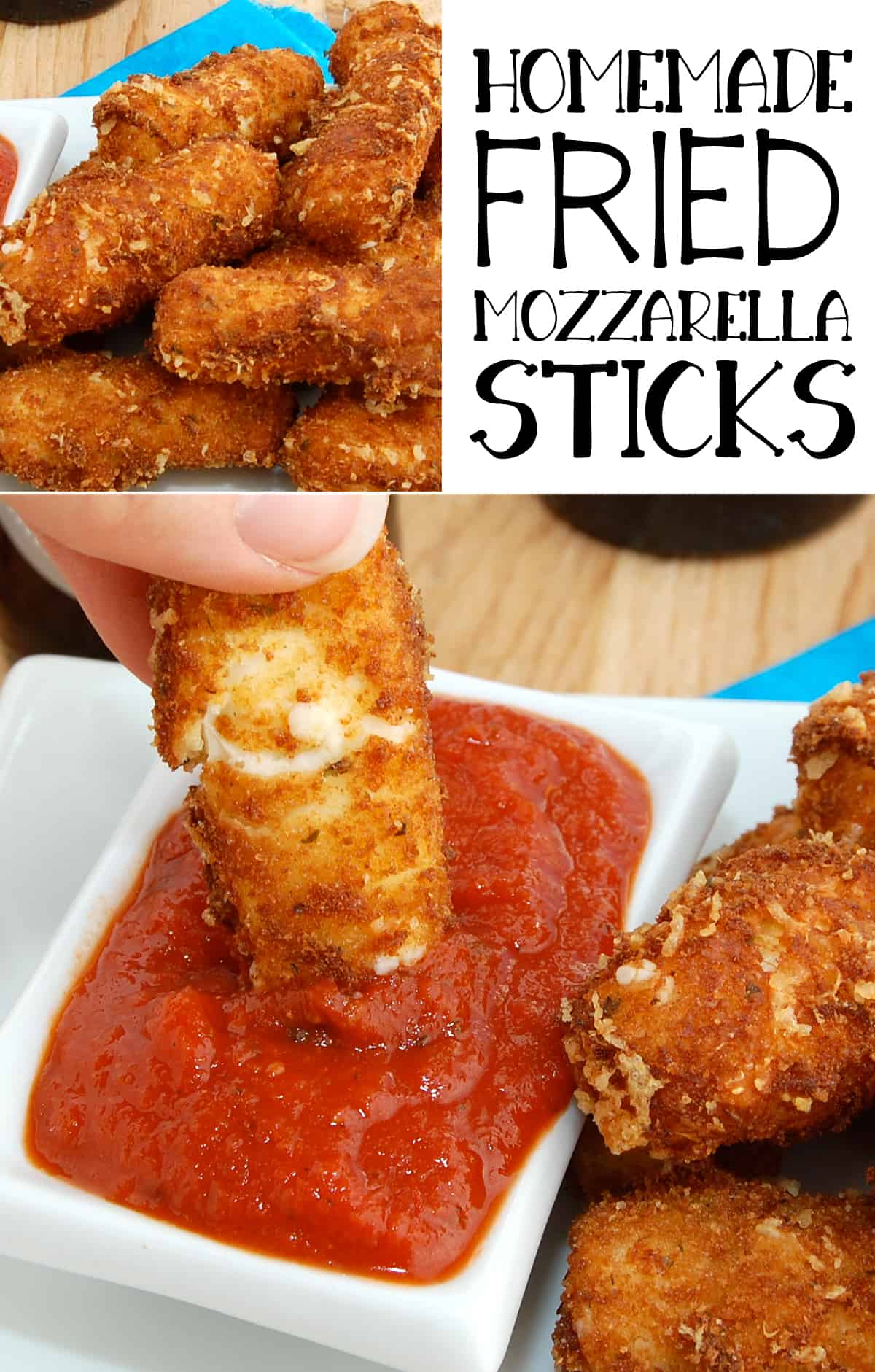 Get new recipes weekly plus our FREE ebook!