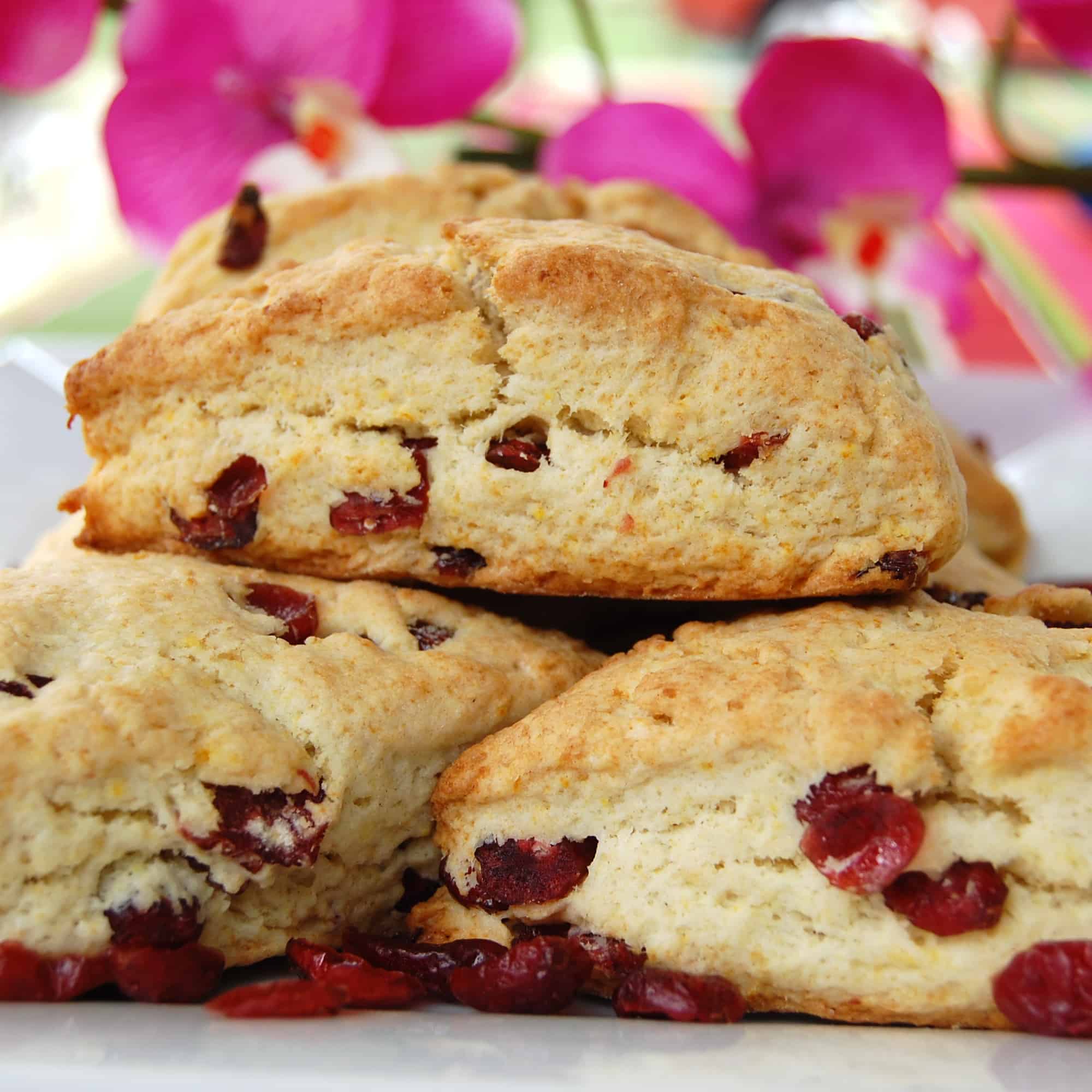 These sweet biscuit-like Cranberry-Orange Scones are overflowing with cranberries and flavored with a hint of orange. This weekend I went to my home town to celebrate my brother-in-laws birthday. My husband and I stayed at my parents house and I wanted to make a quick, easy, and very tasty breakfast. My parents love making Blueberry Drop Scones so I wanted to introduce them to a different tasting scone. Shaping the scones into perfect wedges couldn't be easier. The recipe suggested to press the dough into a round 8-inch cake pan and turn out onto a floured surface to cut into wedges. I never thought about this easy alternative to rolling out the dough using a rolling pin. We had warm, delicious homemade scones fresh from the oven in less than 30 minutes. Serve with butter or jam for a satisfying beginning to your day.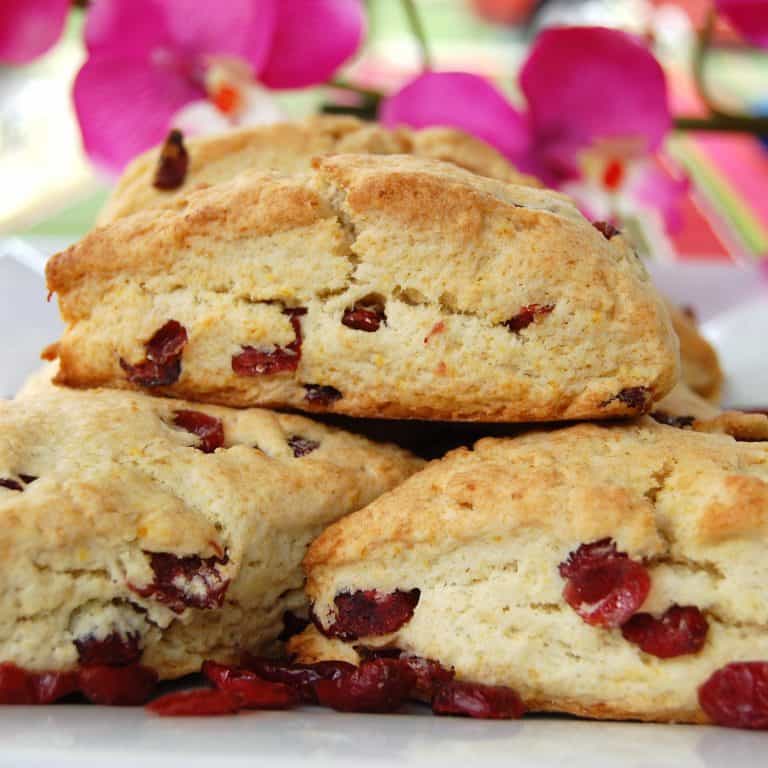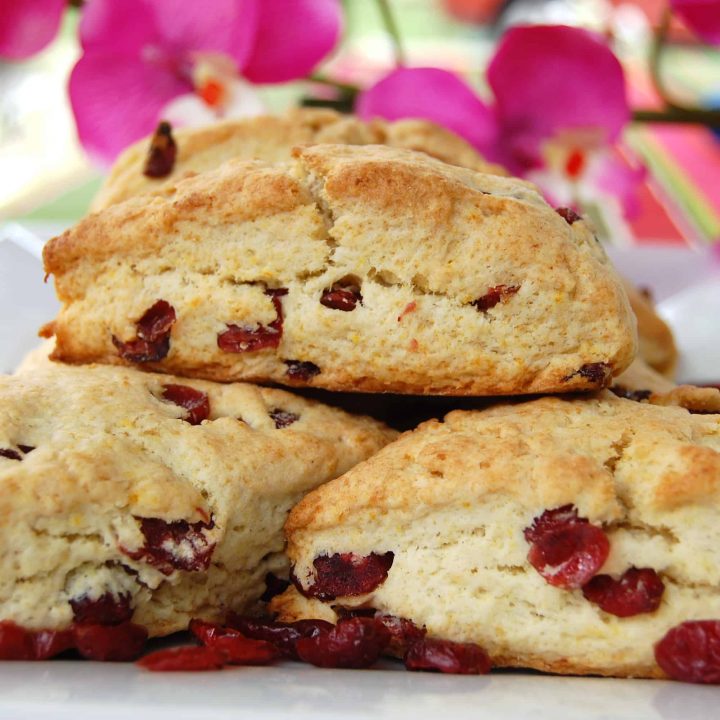 Cranberry-Orange Scones
Ingredients
2 cups unbleached all-purpose flour
1 tablespoon baking powder
3 tablespoons sugar
1/2 teaspoon salt
5 tablespoons cold unsalted butter, cut into 1/4-inch cubes
1 teaspoon grated orange zest
3/4 cup dried cranberries
1 cup heavy cream
Instructions
Preheat oven to 425 degrees F.
Place flour, baking powder, sugar, and salt in the bowl of a food processor fitted with a metal blade. Process with six 1-second pulses.
Remove cover of food processor and sprinkle the butter evenly over the dry ingredients. Add the grated orange zest. Cover and process with 12 1-second pulses.
Transfer dough to a large bowl. Mix in dried cranberries. Stir in heavy cream until dough begins to form.
Transfer the dough to a countertop and knead dough by hand until it comes together into a rough ball, about 10 seconds.
To shape the scones, lightly dust an 8-inch cake pan and press dough into the pan, then turn the dough onto a lightly floured work surface. With a sharp knife, cut the dough into 8 wedges.
Place wedges on an ungreased baking sheet and bake in preheated oven 12 to 15 minutes or until tops of scones are a light brown. Transfer to a wire rack for at least 10 minutes before serving.