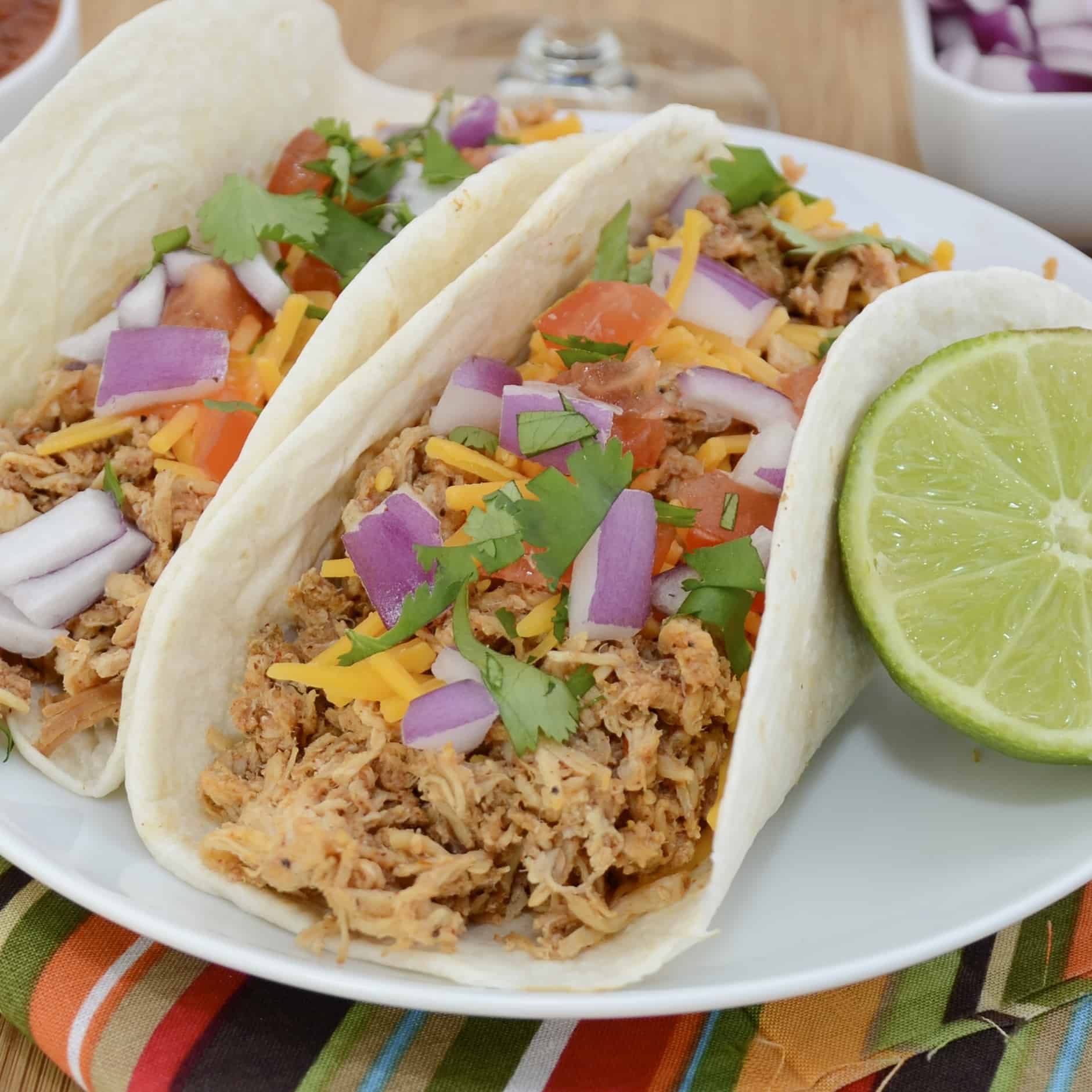 Switch up your taco Tuesday and add some pizzazz to your dinner! These Crockpot Chicken Tacos are INSANELY good! They are really easy to make, and you barely have to lift a finger, and the result is an amazing meal. Once you bite into them, you are going to want to have them in your monthly food rotation.
Scroll to bottom for printable recipe card.
Crockpot Chicken Tacos
There's nothing like coming home from a long day at work and having dinner already prepared for you. With minimal preparation, you can make a delicious Mexican-style meal for your family. The slow cooker does all the work all you have to do is toss it in and turn it on. After 6 hours of slow cooking, the chicken is so tender and moist that it just falls apart. This recipe isn't just easy and budget-friendly; it's also low in calories and high in protein. 🙂 If you want to make it even simpler, you can substitute a 1-ounce package of taco seasoning instead of the seasonings that I have listed. Why not make tonight taco night at your house?
I do need to warn you that the aroma of the cooking chicken in the crockpot is going to make you drool. There is just no way around it. The flavors are even better than how it smells, so once you catch a whiff, you can't help but get excited.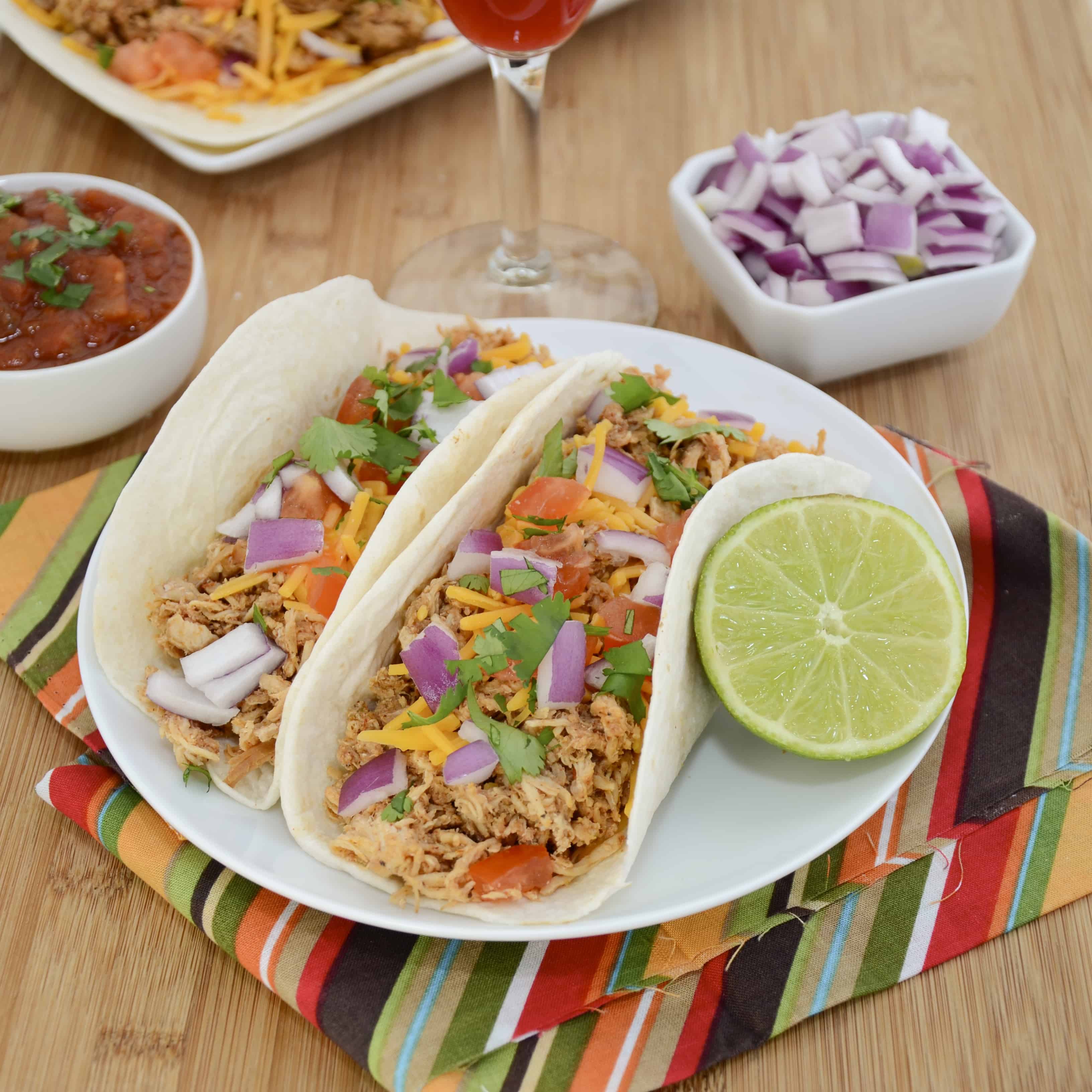 We eat tacos and various Mexican recipes throughout the month. These crockpot chicken tacos have become one of our go-to Mexican recipes. The kids will eat it; the adults will eat it, so you know it's going to be good. If you have super picky eaters in your house, go ahead and try it because odds are it is going to be devoured!
Can I Use Chicken Thighs Instead of Chicken Breasts?
Yes, absolutely! If you want to use chicken thighs, opt for the boneless ones so that way you don't have to worry about fishing bones out at of the meat. Using chicken thighs is excellent, but they are fattier meat than boneless skinless chicken breasts. So the texture and flavor are going to be a little bit different, but there is nothing wrong with that. I love using chicken breasts because I enjoy the flavor and texture, but thighs would also be great too.
How Long Is Crockpot Chicken Good if Refrigerated?
If you cook the chicken and have leftovers, you can save it for up to 3-4 days in the fridge. It's great to have the chicken on hand for an easy lunch or leftover dinner idea. It's important that when you refrigerate it, you make sure to let it cool before refrigerating. You never want to refrigerate it when it's still hot, or it's going to end up going bad sooner because of the condensation that will build up. Also, make sure that you keep it in a tightly closed container that's airtight.
What Ways Can I Use This Besides Tacos?
You can add this chicken to salads, burritos, enchiladas, eggs, or pretty much anything else you can come up with. This chicken is incredible, and honestly, I could eat it with just a fork! If you are low carb, you can wrap it up and eat it in a piece of lettuce as a wrap. Another fun idea is to cook some french fries and top them with the chicken and some cheese. INCREDIBLE!
Sometimes we will make chicken nachos too. Top them with avocado, sour cream, tomatoes, cheese (lots of cheese), jalapenos, black olives, and lettuce. It's one of our most favorite ways to eat them. You can't go wrong with toppings either, so fill them up and dig in!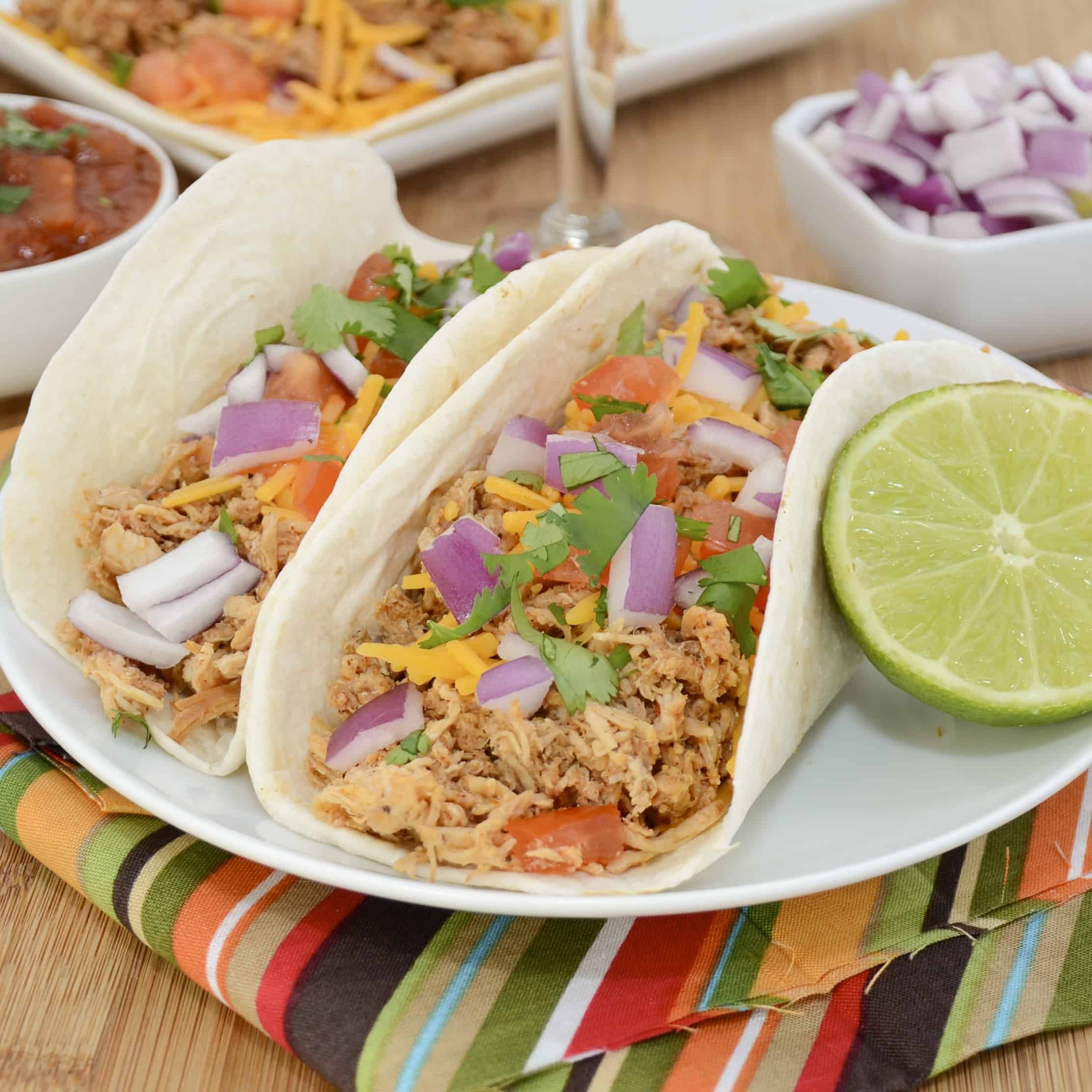 Ingredients
You only need easy ingredients and seasonings for this chicken recipe. I love being able to make things that have so much flavor, and you really don't need to do a whole lot to make it happen. I have a pretty strong feeling that you are going to love crockpot chicken tacos too.
Boneless, skinless chicken breasts
Chili powder
Garlic powder
Onion powder
Crushed red pepper flakes
Dried oregano
Paprika
Ground cumin
Sea salt
Black pepper
Jar salsa
Flour tortillas
How to Make Crockpot Chicken Tacos
This is my favorite part! You literally have to throw the chicken and other ingredients into the crockpot and wait. You can go to work, clean the house, chase the kids, or do whatever else is on your list of things to do. The slow cooker takes care of all the work, and you can come home to a gorgeous and pleasant meal.
First Step: Place the boneless skinless chicken, garlic powder, chili powder, onion powder, crushed red pepper flakes, oregano, paprika, cumin, salt, pepper, and salsa in the slow cooker.
Second Step: Put the lid on the crockpot and let it cook for 6 hours on low or cook for 4 hours on high. Shred the chicken with two forks or some meat claws.
Third Step: Warm the tortillas and add the chicken to the tortilla. Add all your favorite toppings like cheese, onions, lettuce tomatoes, avocados, or olives.
Enjoy!
Now, remember to save this recipe on Pinterest for later 🙂

Pin this recipe now to remember it later
Crockpot Chicken Tacos
These Crockpot Chicken Tacos are INSANELY good! They are really easy to make, and you barely have to lift a finger, and the result is an amazing meal. Once you bite into them, you are going to want to have them in your monthly food rotation.
Ingredients
6

boneless

,

skinless chicken breasts

1

tablespoon

chili powder

1/4

teaspoon

garlic powder

1/4

teaspoon

onion powder

1/4

teaspoon

crushed red pepper flakes

1/4

teaspoon

dried oregano

1 ½

teaspoons

ground cumin
Want to save this recipe? Enter your email below and we'll send the recipe straight to your inbox!
NOTE: By saving this recipe, you agree to join our weekly recipes newsletter.
Instructions
Throw everything (excluding tortillas) into the crock pot and stir until chicken breasts are evenly covered in seasonings and salsa.

Cover and cook on low until the chicken is fork-tender and shreds easily, about 6 hours. (Or alternatively, cook on high for 4 to 6 hours).

To serve, heat tortillas according to package directions. Divide chicken evenly among tortillas; top each tortilla with desired toppings.
Follow me on Pinterest for daily delicious recipes!
I know you are probably drooling right now thinking about these crockpot chicken tacos. Now I want to share a few more dinner ideas that I think you are going to enjoy. Take a look:
Instant Pot Chicken Tortilla Soup – I love being able to make soup in my pressure cooker. Using an Instant Pot to make recipes is awesome. It saves time, and the way the food blends together is fantastic.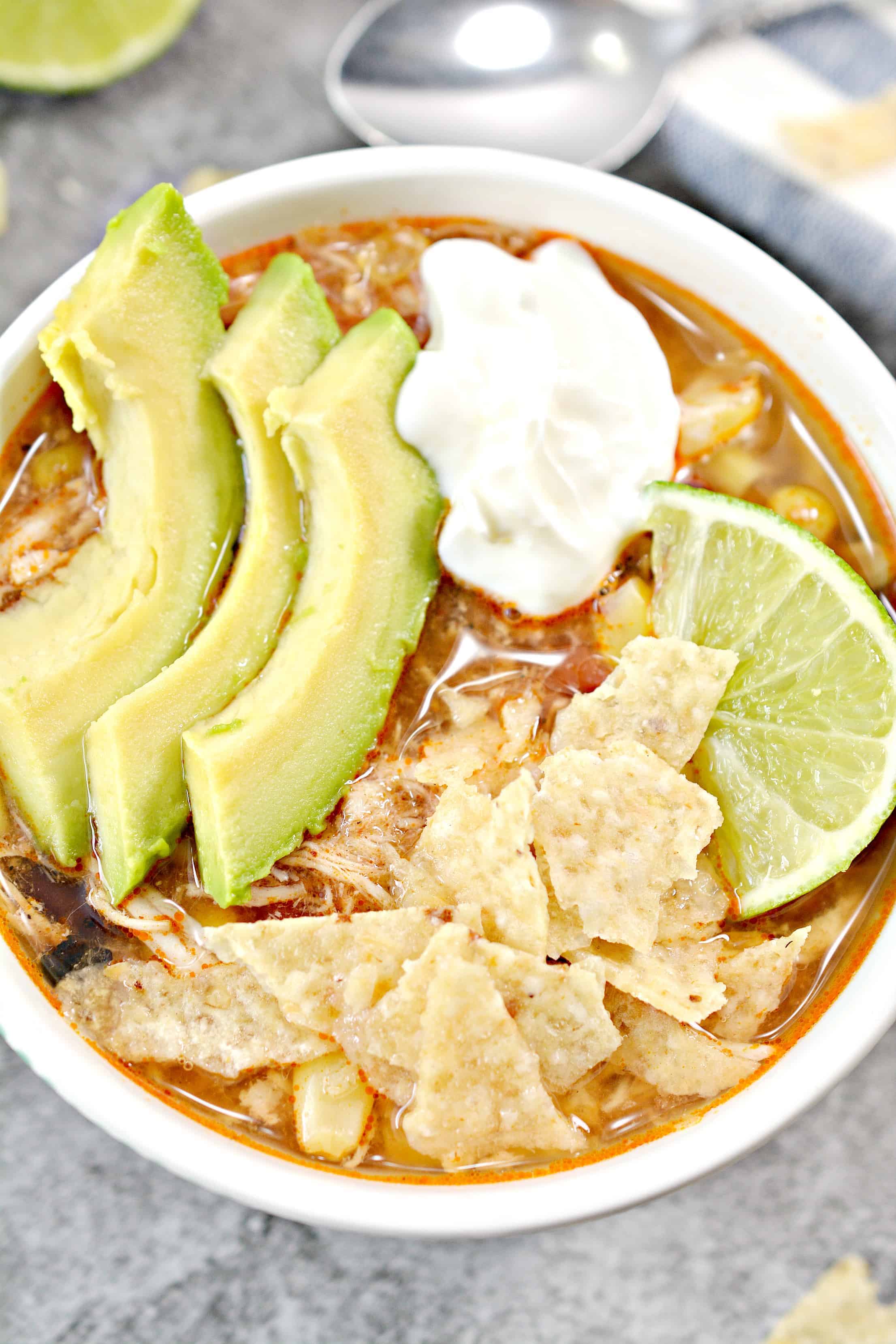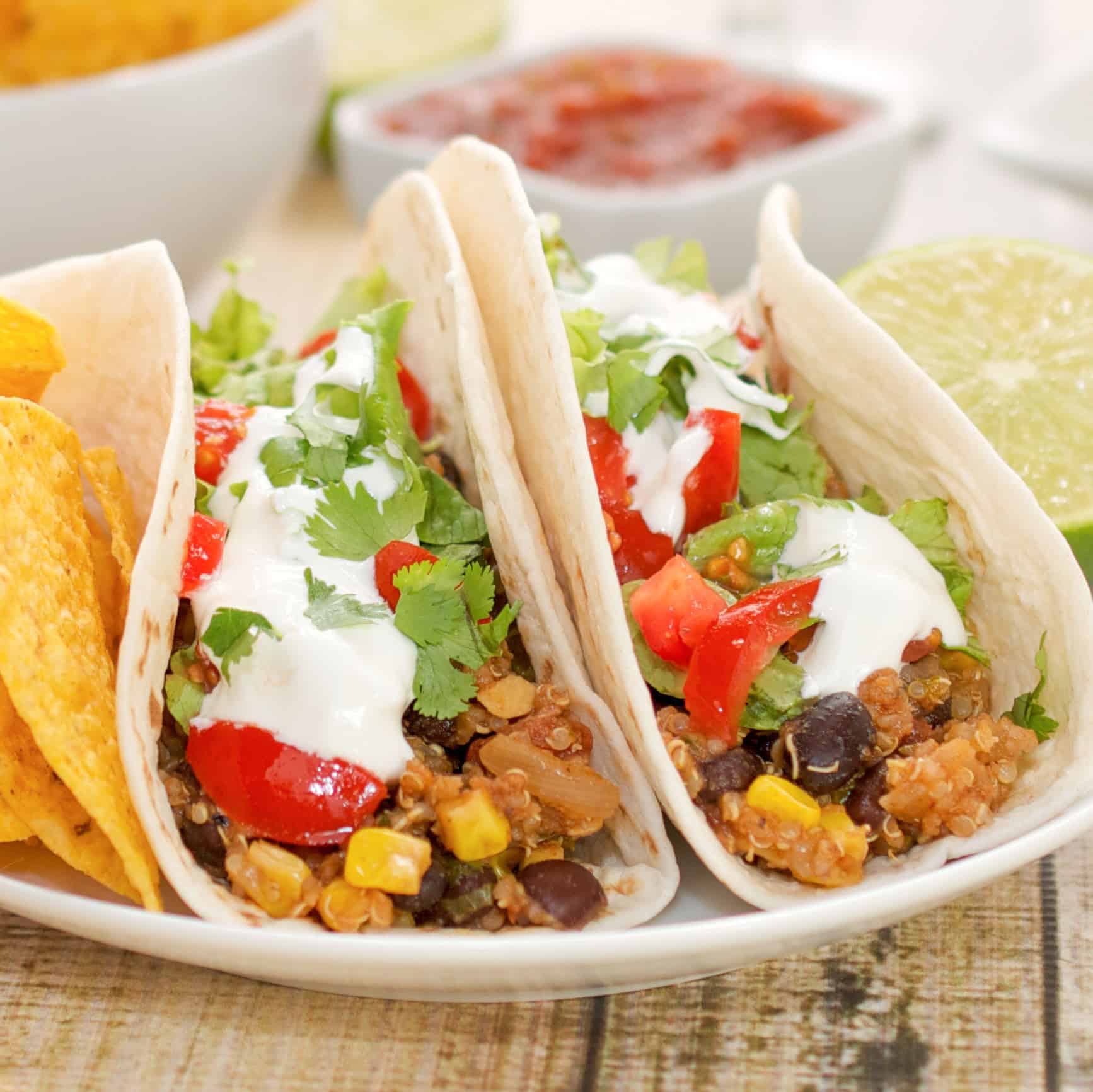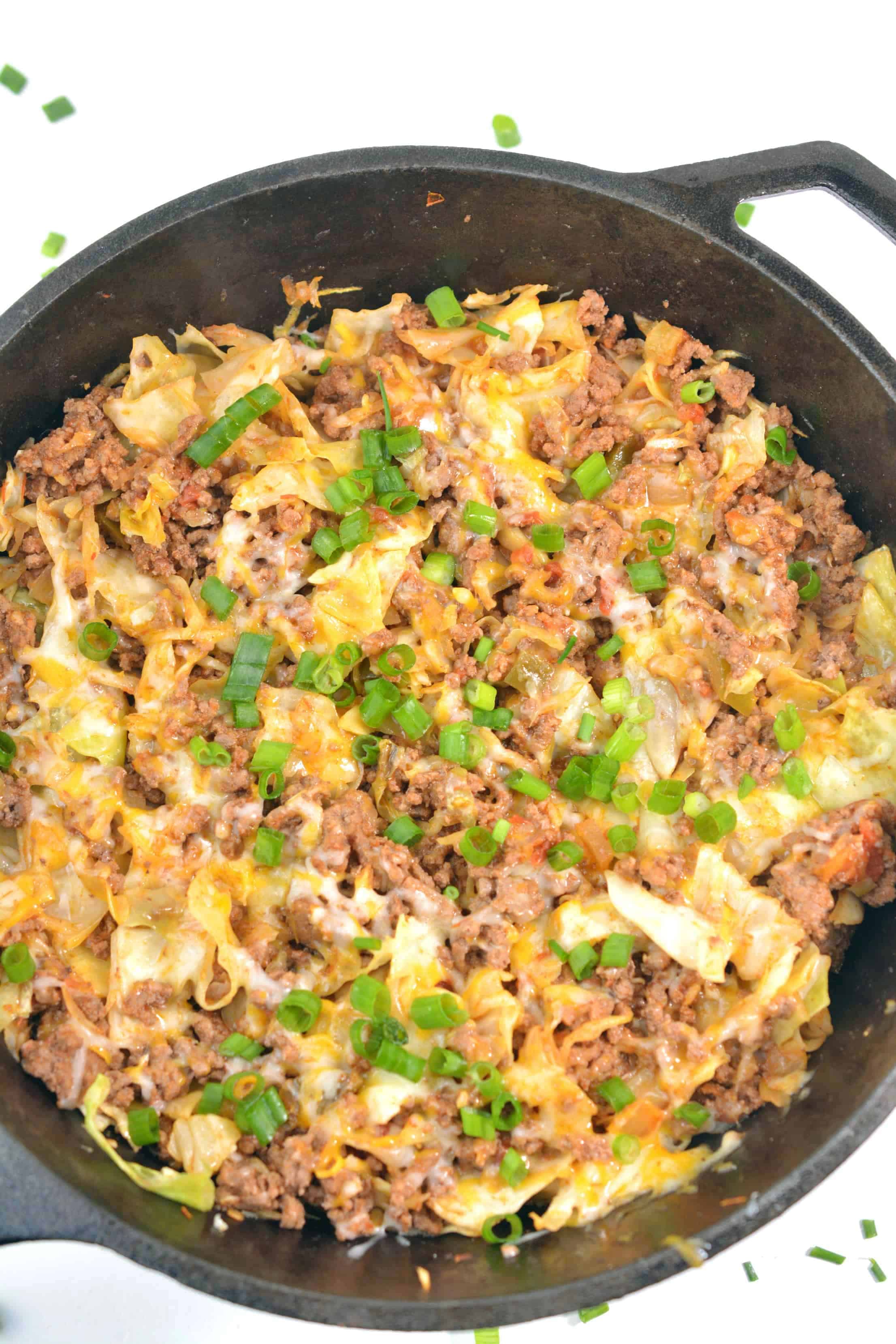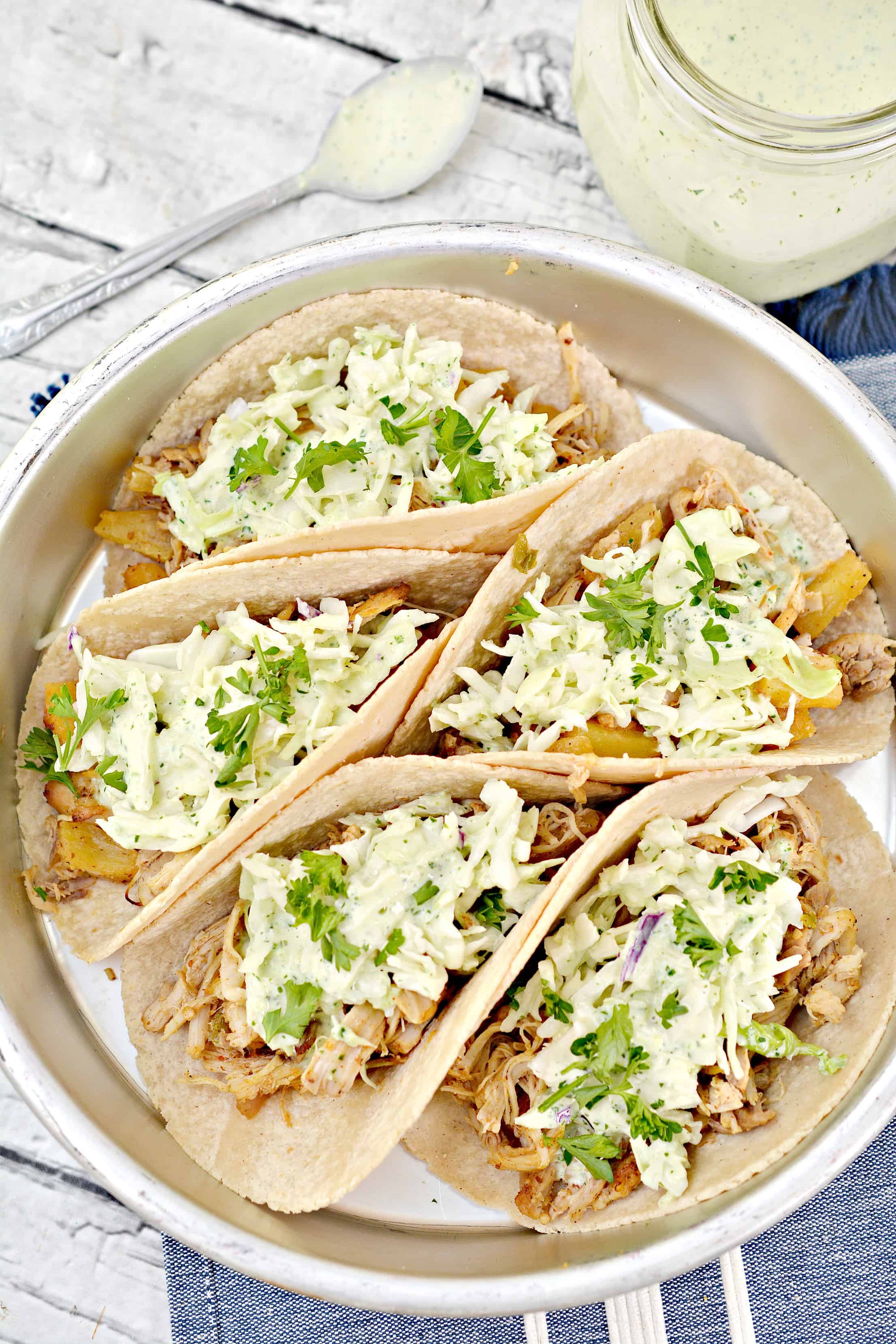 Get new recipes weekly plus our FREE ebook!