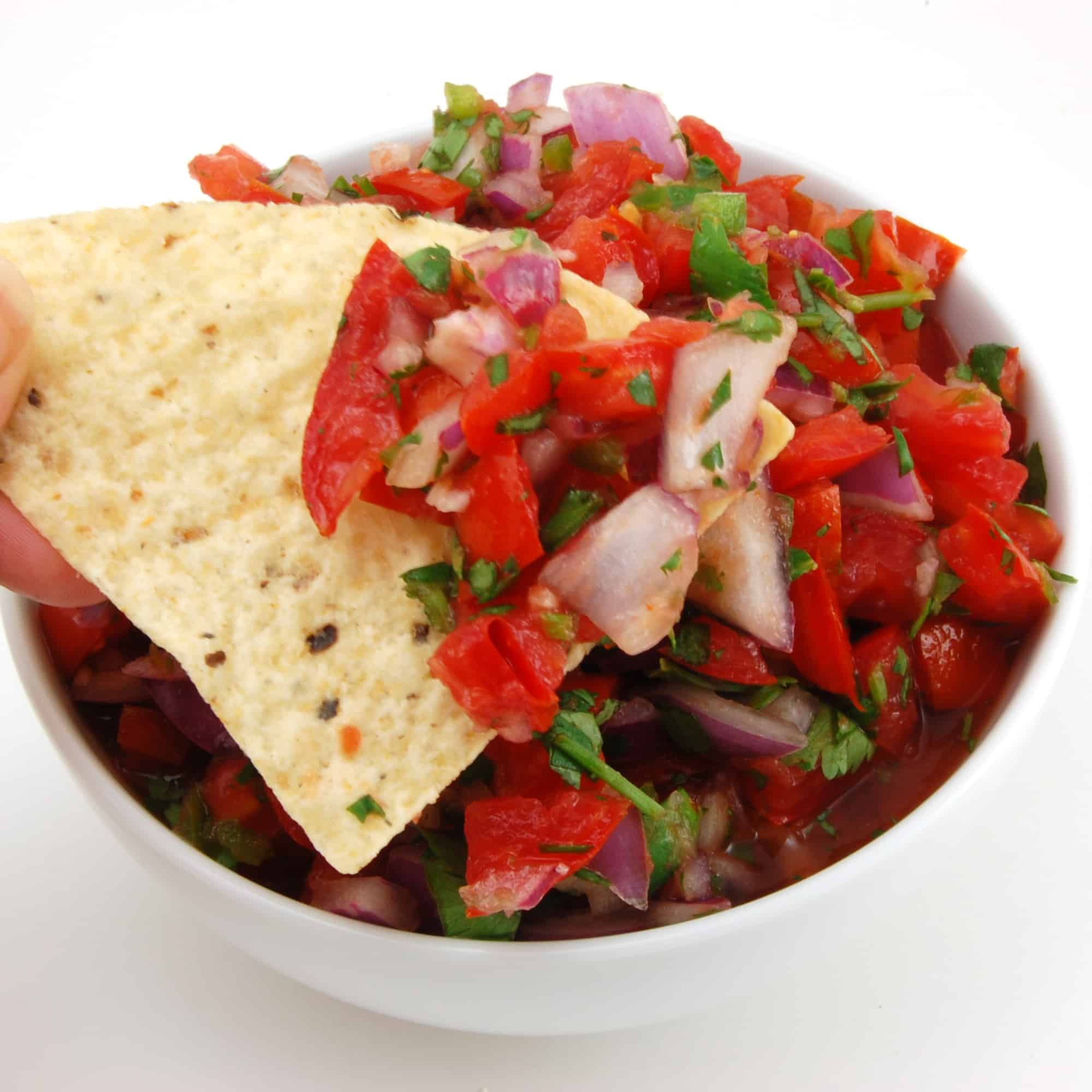 This past weekend my parents sent me home with a ton of fresh tomatoes from their garden. As I was thinking about what delicious recipes I could make with all of these tomatoes I immediately thought of salsa! What better recipe to make with all of these ripe tomatoes? 🙂 My family loves to eat chips and salsa and this is one recipe that I seem to make once a week at my house. Besides this homemade red salsa, I have made two types of salsa over the summer- peach and apple salsa and peach and pepper salsa. My husband and I love hot and spicy dishes, however, if hot and spicy are not your thing, simply seed the jalapeno before mincing.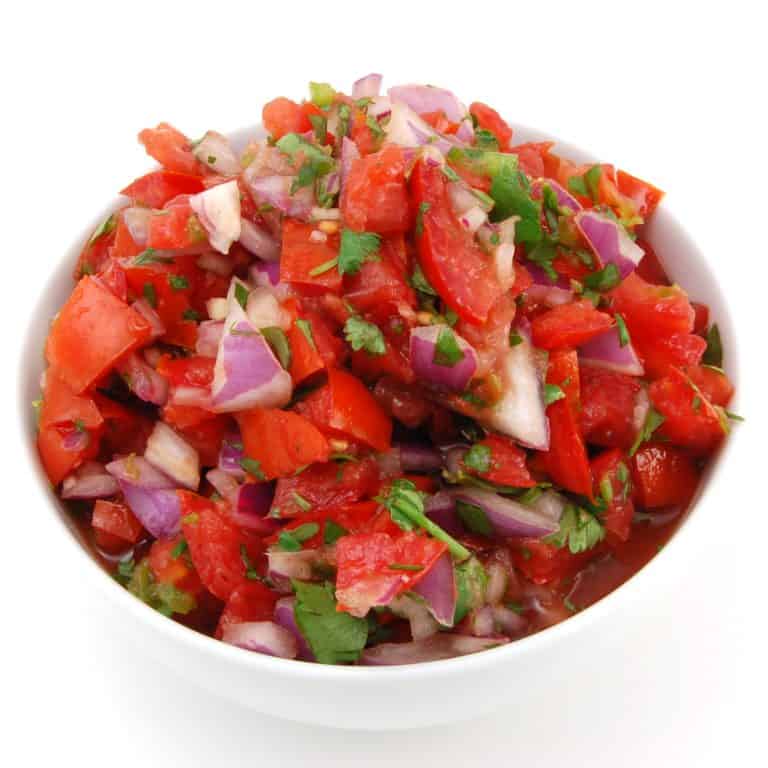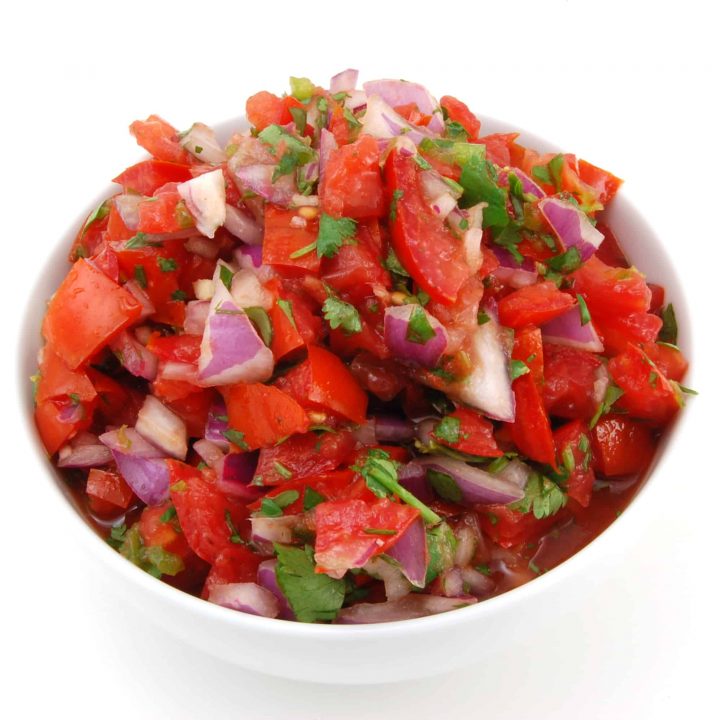 Homemade Salsa
Ingredients
3 very ripe tomatoes (about 2 pounds), cored and diced small
1/2 cup tomato juice
1 jalapeno, minced
1 medium red onion , diced small
1 medium garlic clove, minced
1/4 cup chopped fresh cilantro leaves
1/2 cup lime juice from 4 medium limes
Salt
Instructions
Mix all ingredients, including salt to taste, in medium bowl. Cover and refrigerate to blend flavors, at least 1 hour and up to 5 days.