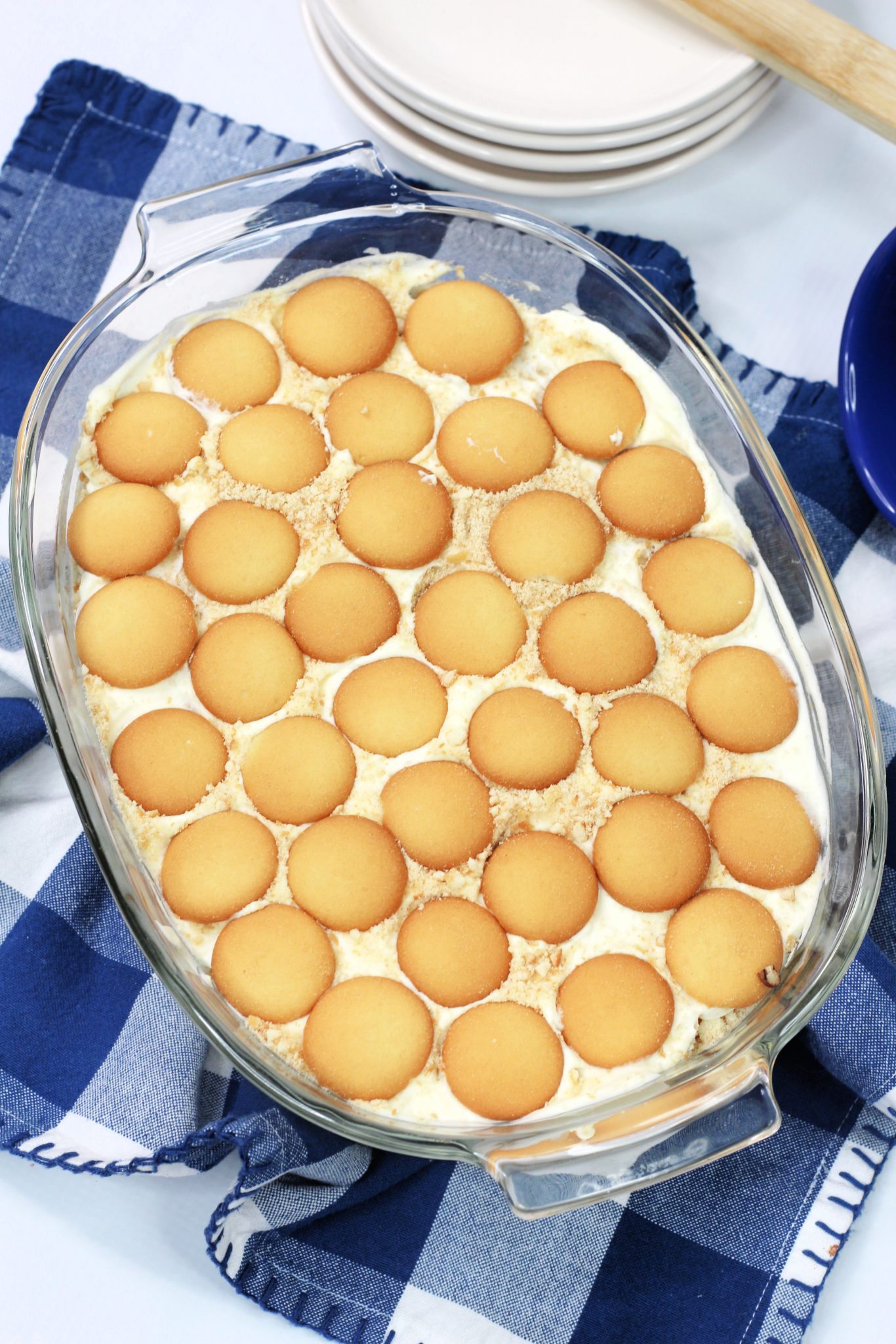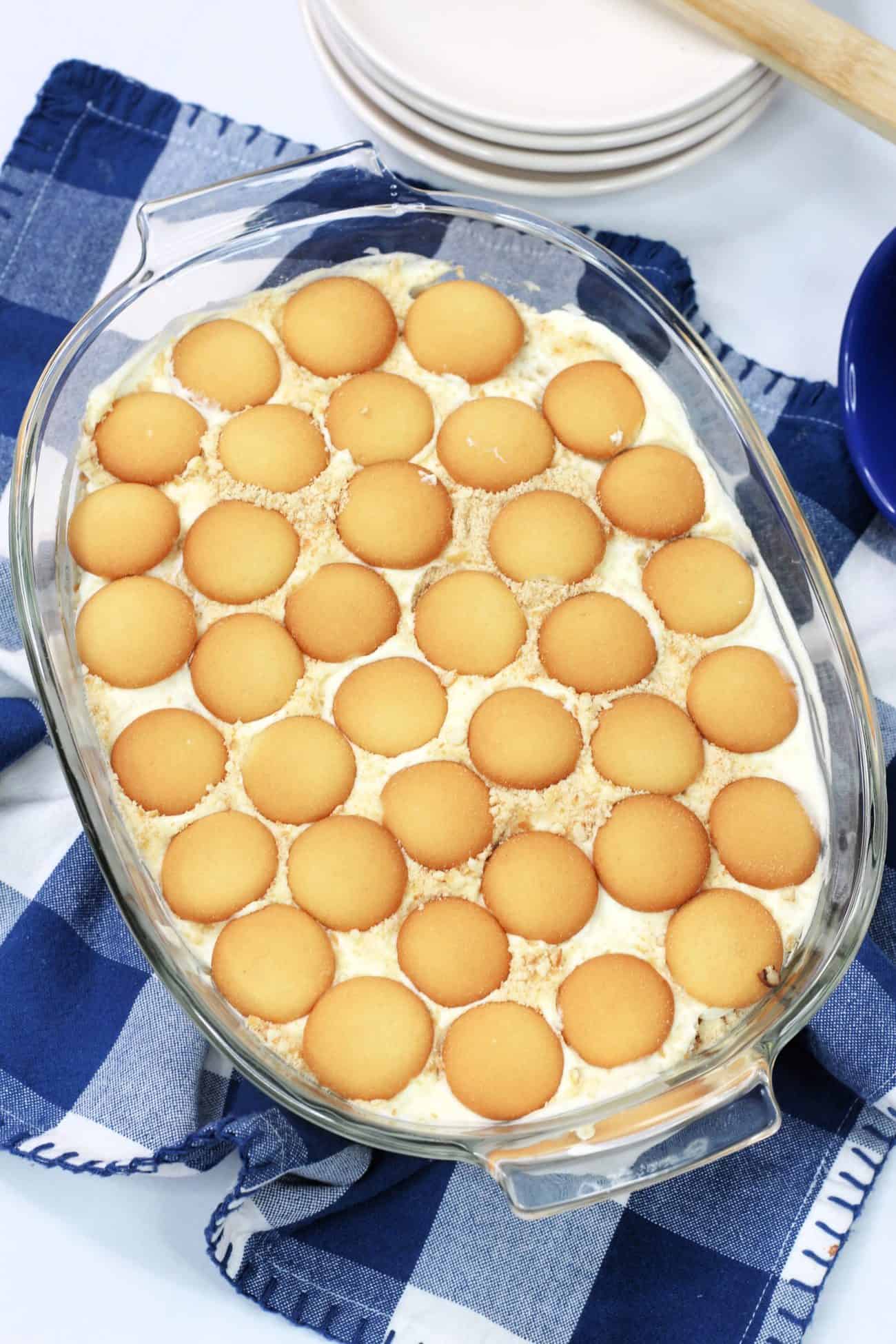 We got the secret to Magnolia Bakery's FAMOUS banana pudding 🍌🍌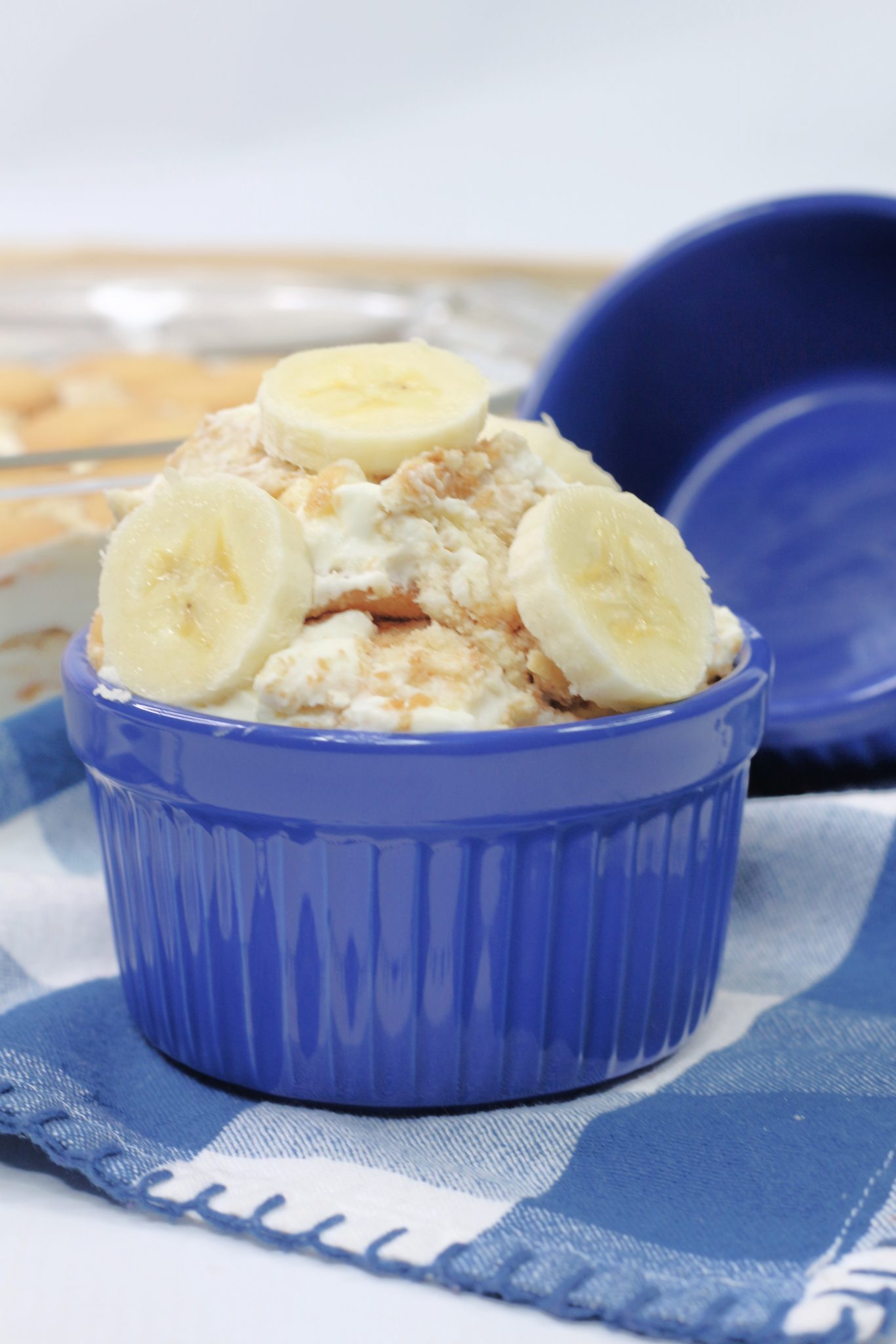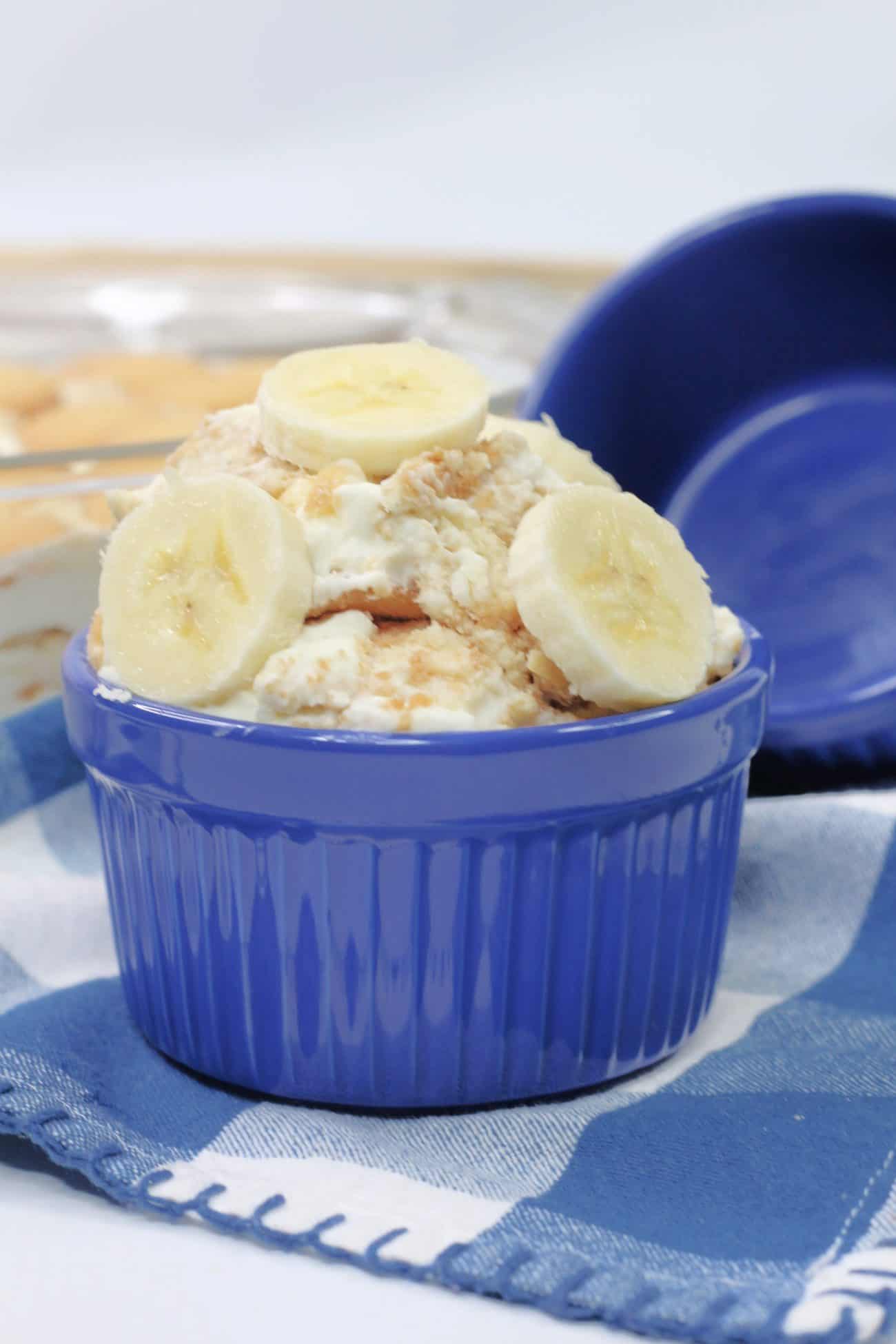 SO GOOD!!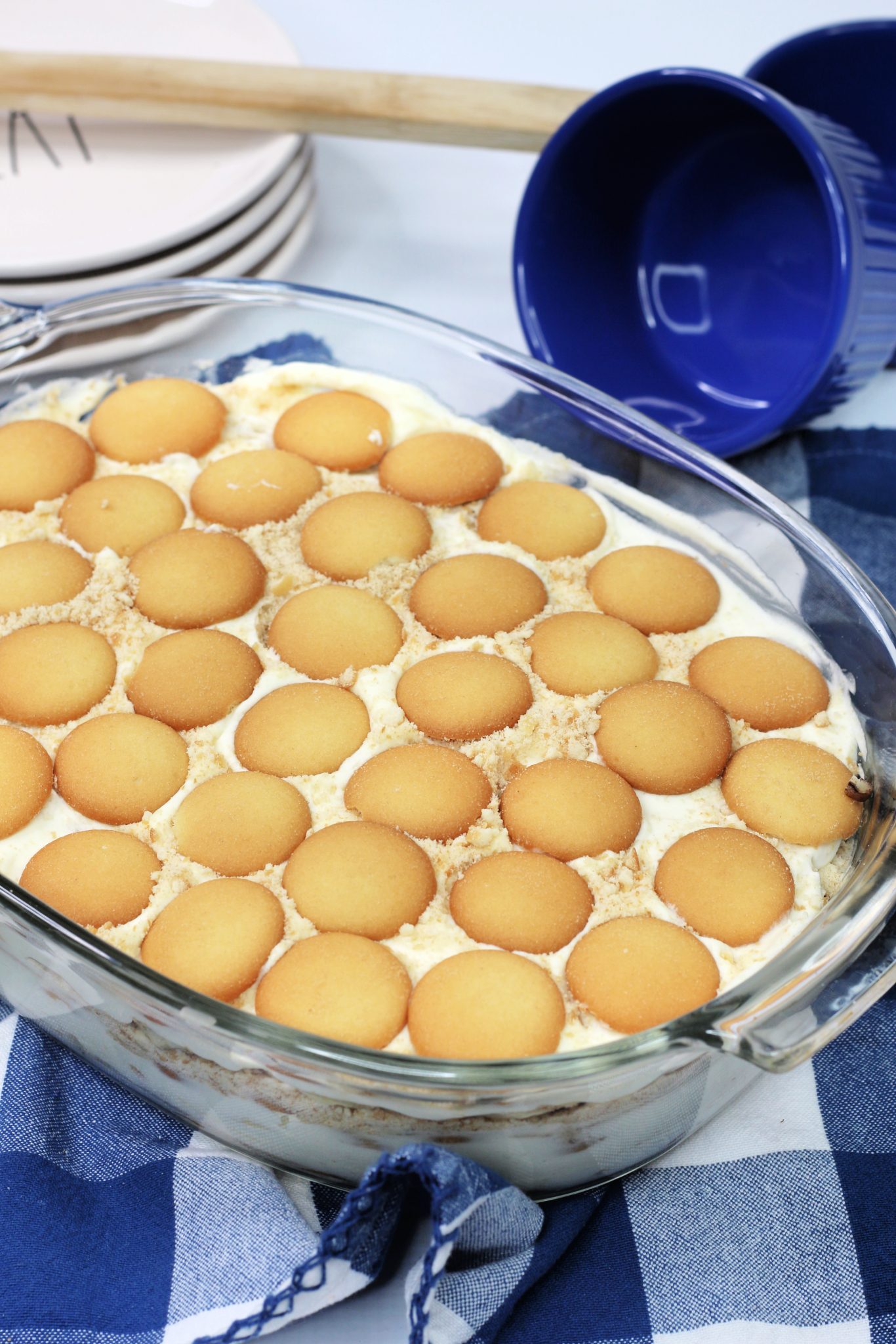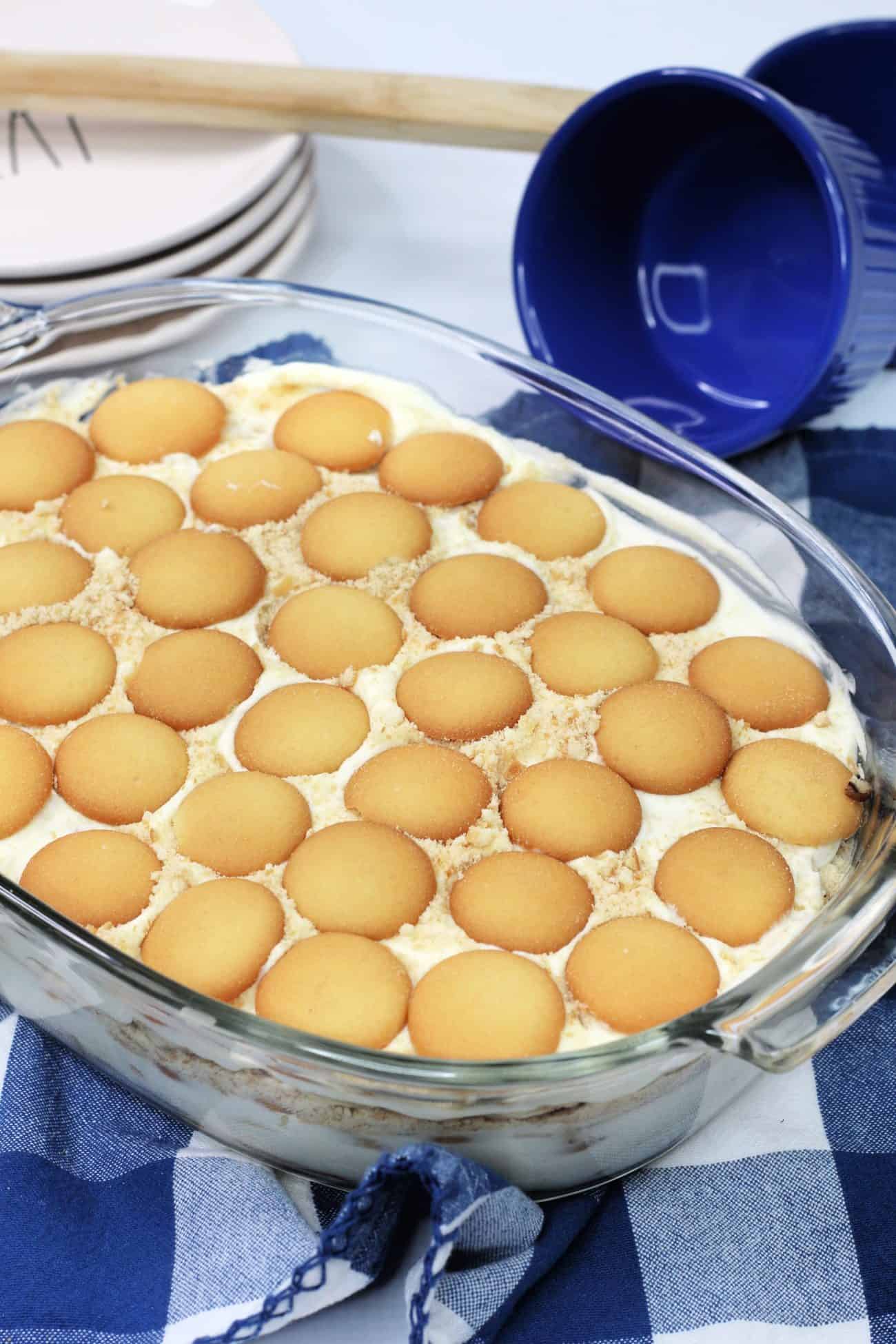 If you love banana pudding wait until you tried my Magnolia Banana Pudding!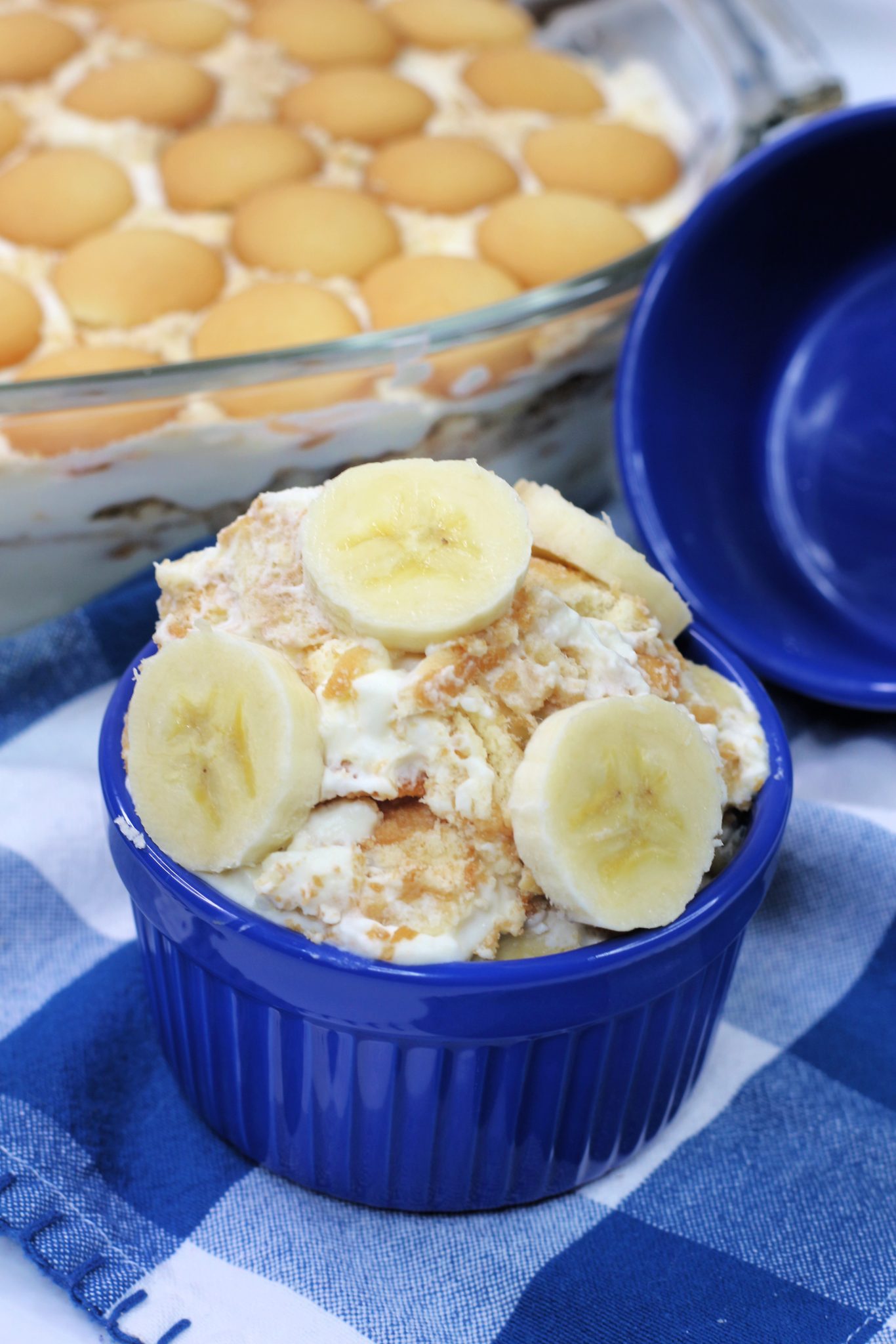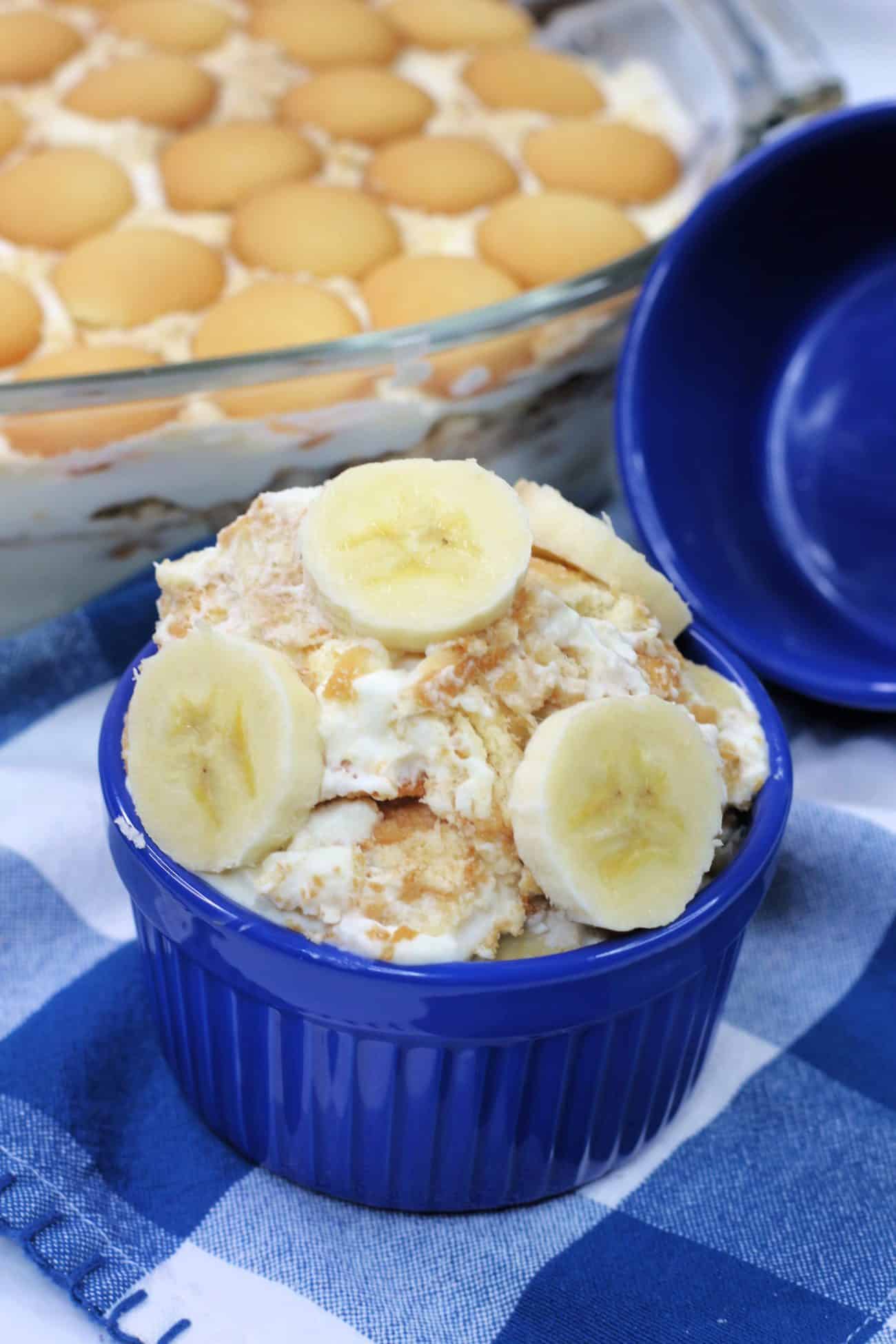 Serves: 10-12 people
Ingredients:
3 tbsp cornstarch
2 tbsp sugar
⅛ tsp kosher salt
2 large eggs
2 C milk
6 tbsp sugar
1 tbsp vanilla extract
2 C heavy whipping cream
1 tbsp sweetened condensed milk
2 boxes of mini nilla wafer cookies
6 large bananas
How to make Magnolia Banana Pudding:
Step 1. Using a little bowl, whisk together the cornstarch, sugar, and salt
Step 2. Using a large bowl, whisk the eggs until they are light in color
Step 3. Whisk in the cornstarch mixture
Step 4. Using a large saucepan over medium heat, whisk together the milk and 6 tbsp sugar
Step 5. Whisk gradually until a slow boil starts
Step 6. Remove from heat and slowly pour the hot milk into the eggs mixture, whisking constantly to avoid curdling the eggs
Step 7. Place mixture back into the pot over medium to high heat and whisk constantly until the mixture starts to thicken
Step 8. Whisk in the vanilla and remove from heat
Step 9. Using a large bowl, place a handful of ice and about 1-2 c of water to create a ice bath
Step 10. Place the hot pot into the ice bath to cool down
Step 11. Once cooled, remove from the ice bath and scoop the pudding into a bowl and set aside
Step 12. Using a standing mixer, beat the heavy whipping cream and condensed milk until soft peak start to form
Step 13. Scoop ½ C of the whipped cream into the bowl with the pudding and whisk until combined
Step 14. Fold in the remaining whipped cream into the pudding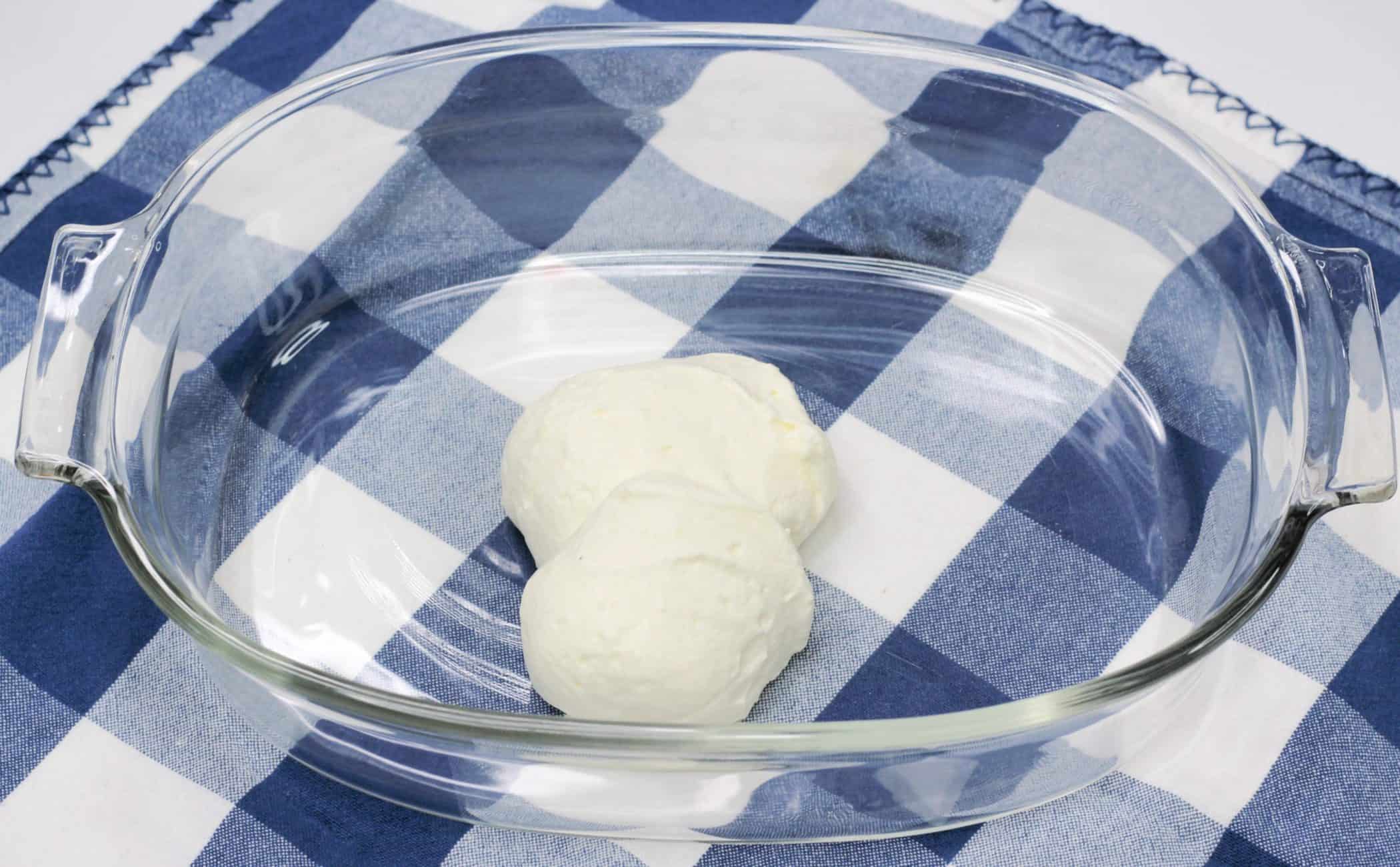 Step 15. Using your favorite dish, start to build your pudding
Step 16. Using a rolling pin or food processor, grind up about 2 C of the cookies into crumbs
Step 17. Spoon some pudding onto the bottom of the dish and spread evenly
Step 18. Lay an even layer of the nilla cookies onto the pudding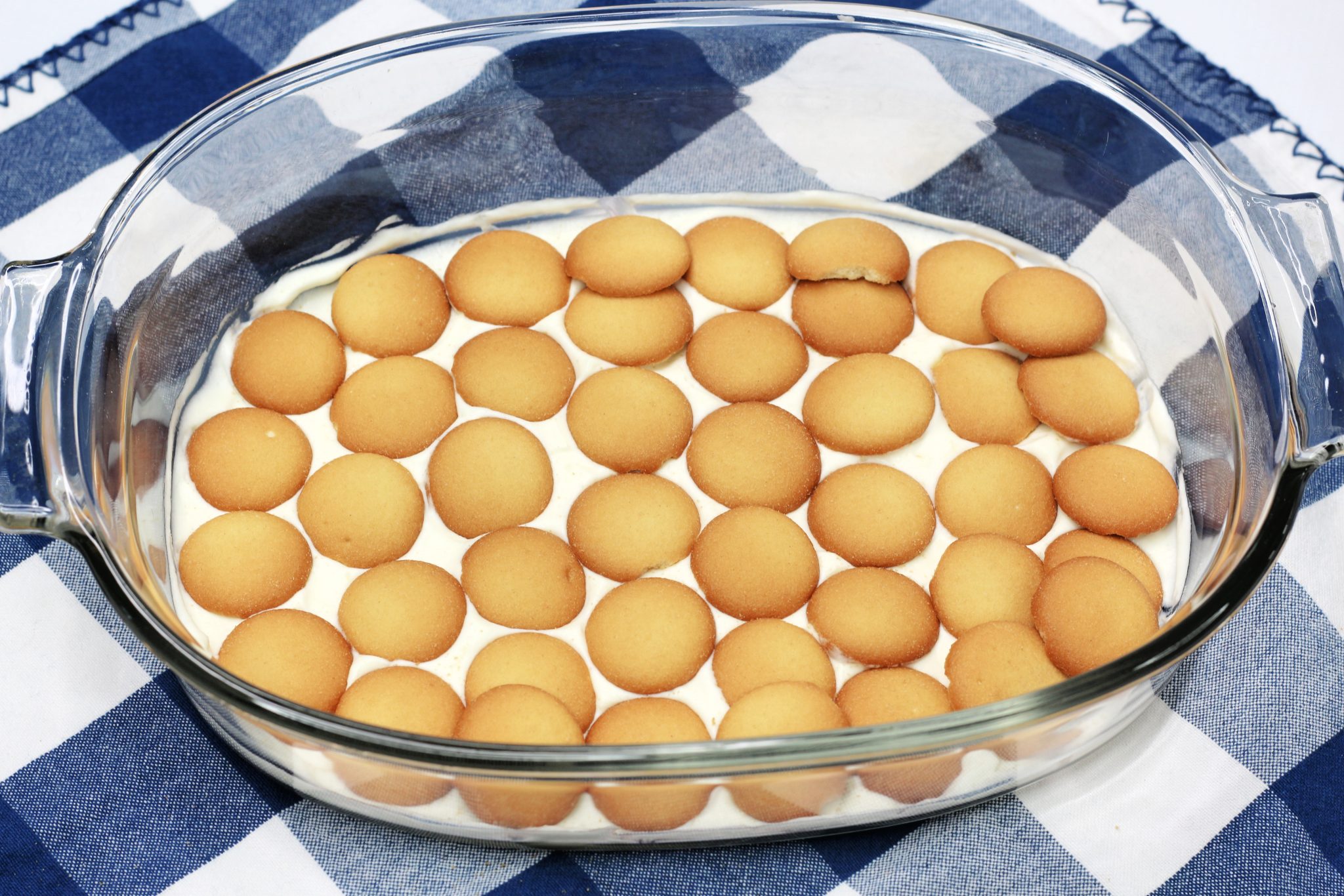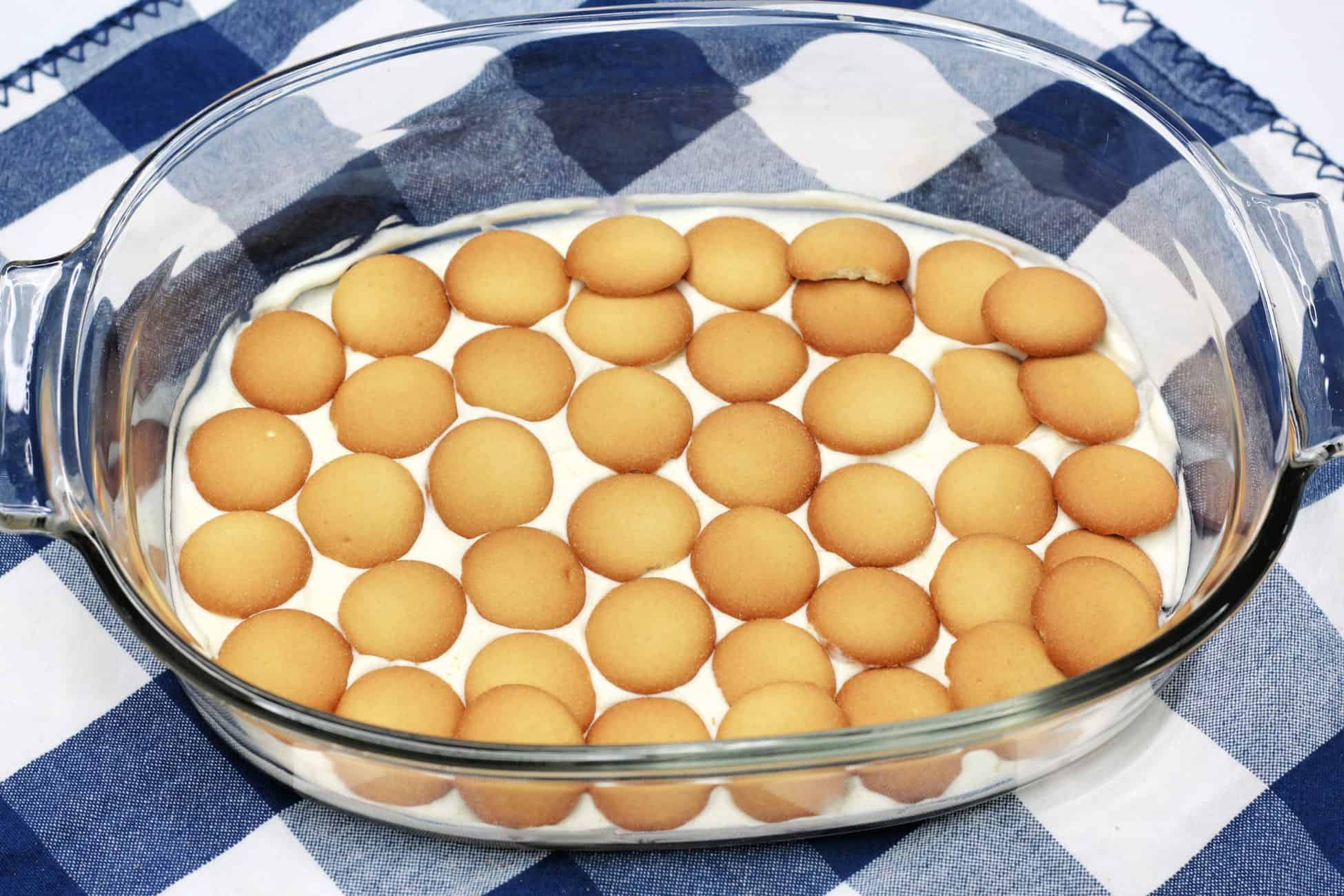 Step 19. Sprinkle cookie crumbs evenly over the cookies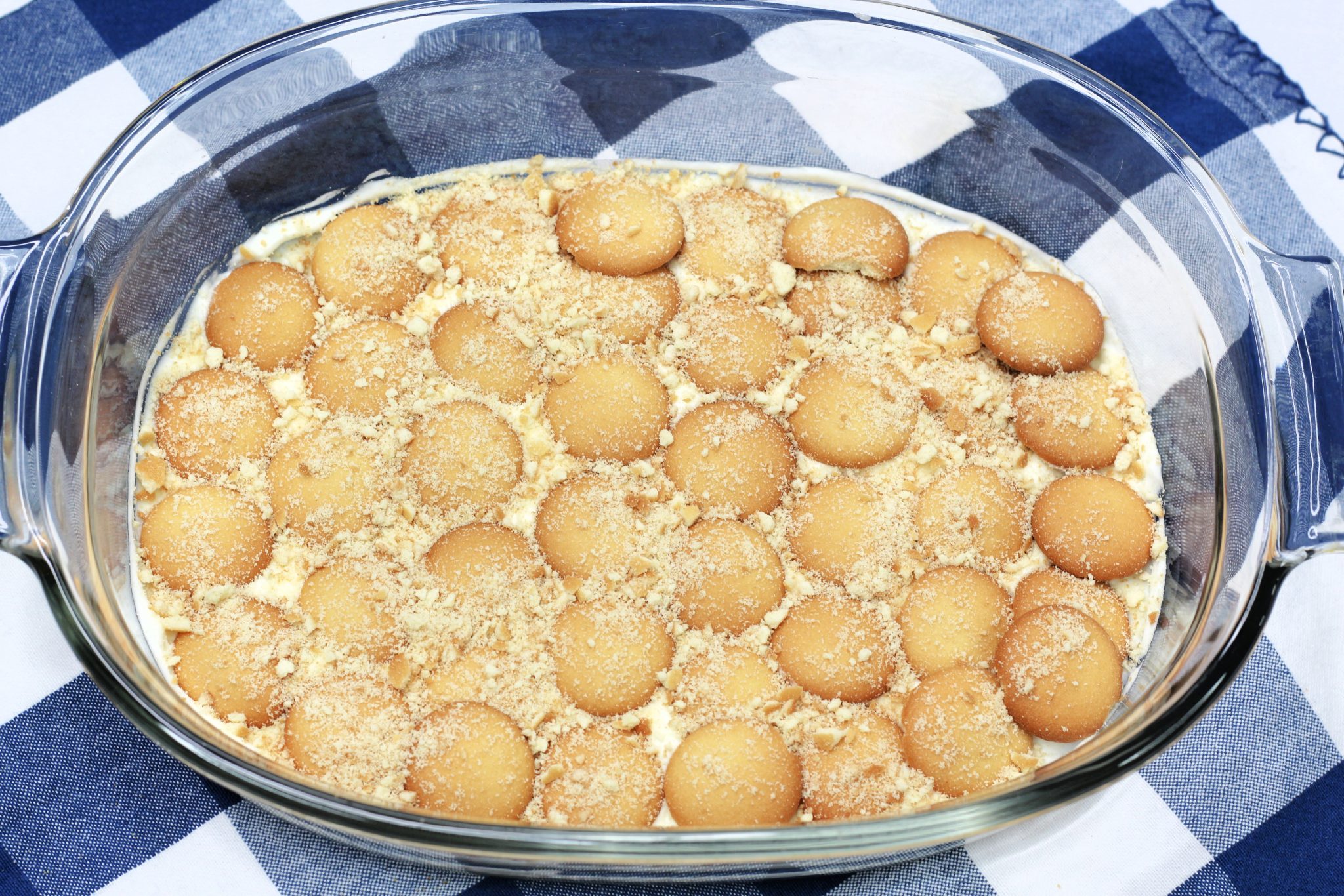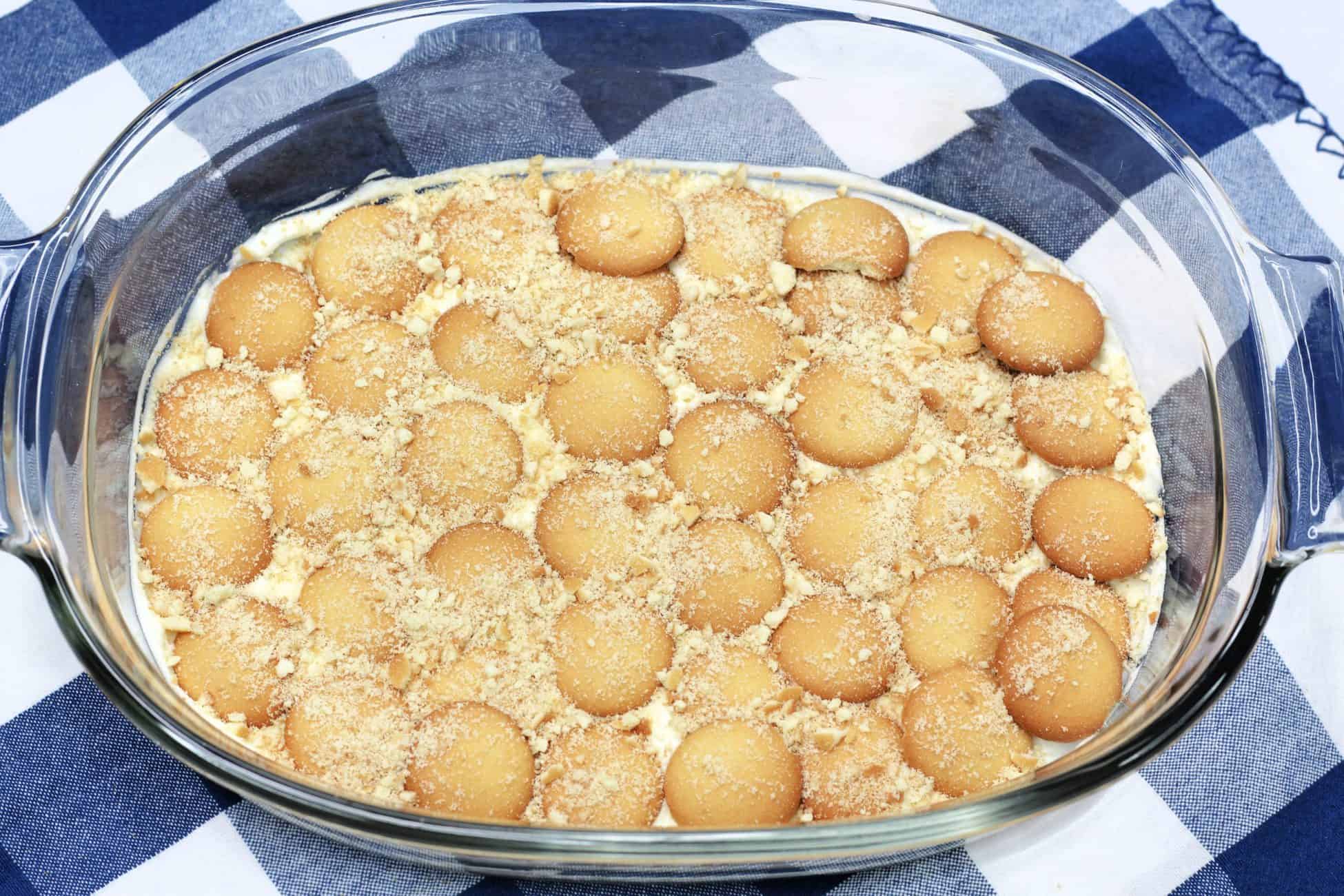 Step 20. Scoop about ¾ C of pudding over the crumbs and spread evenly
Step 21. Place a layer of sliced bananas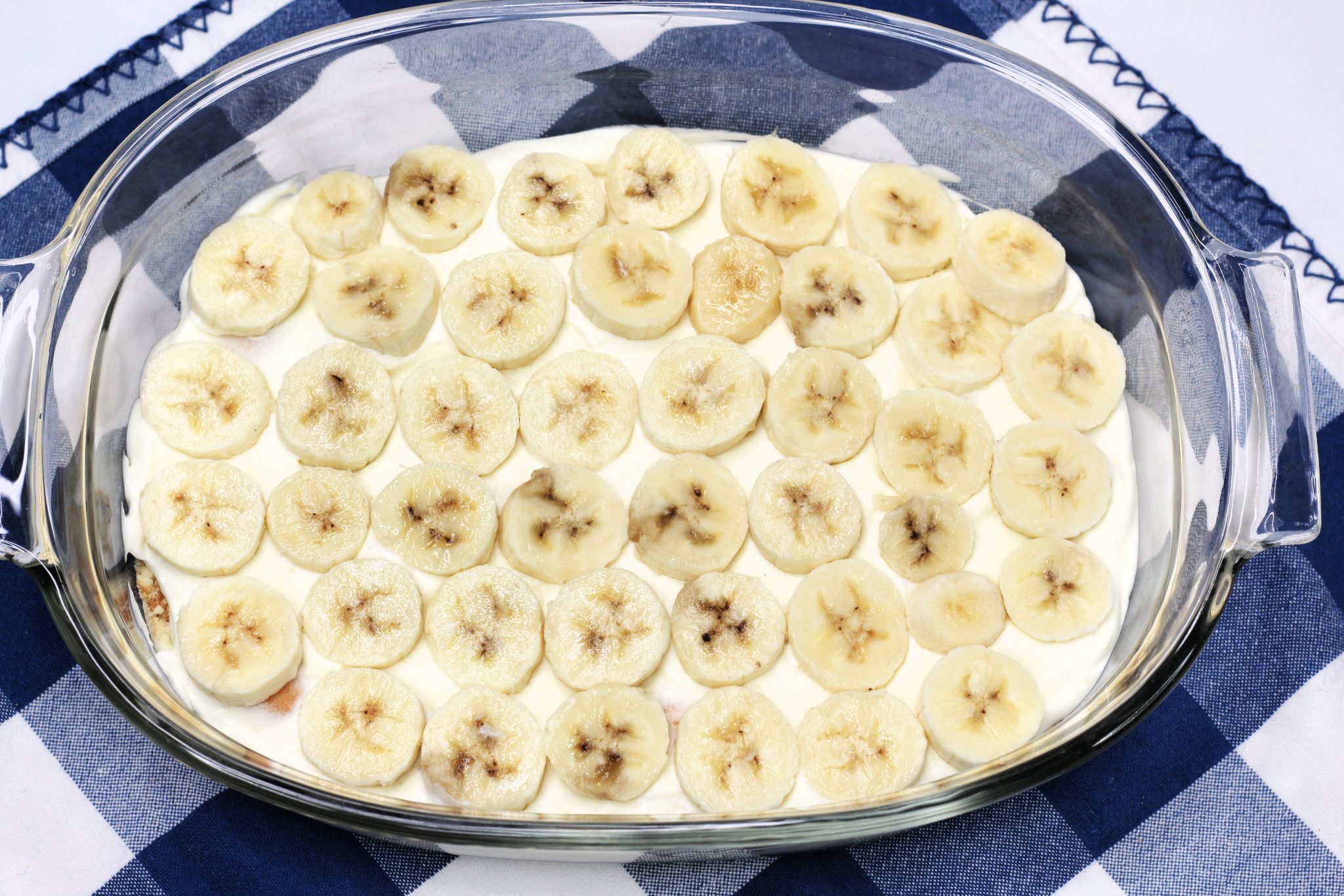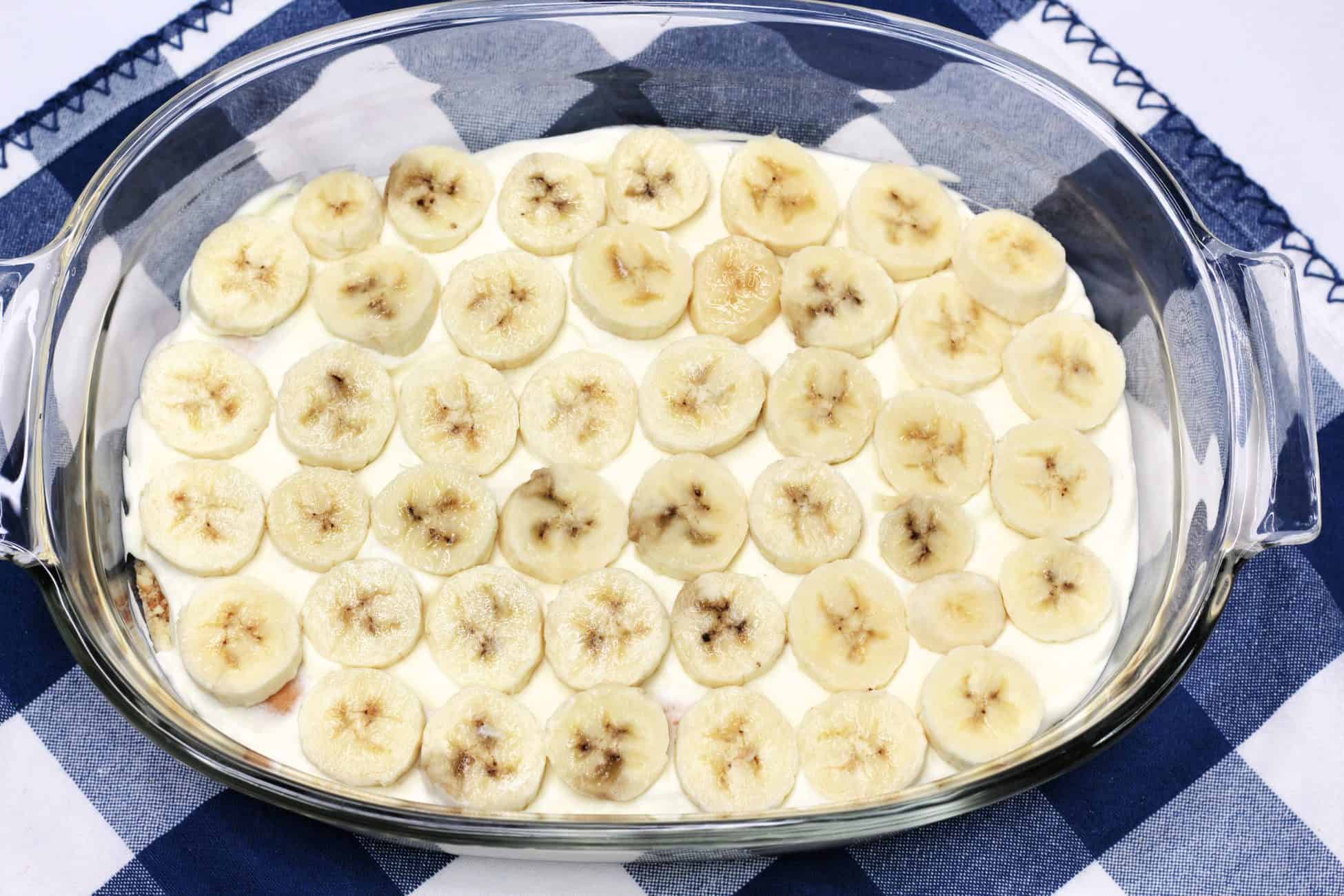 Step 22. Repeat steps again to finish building your pudding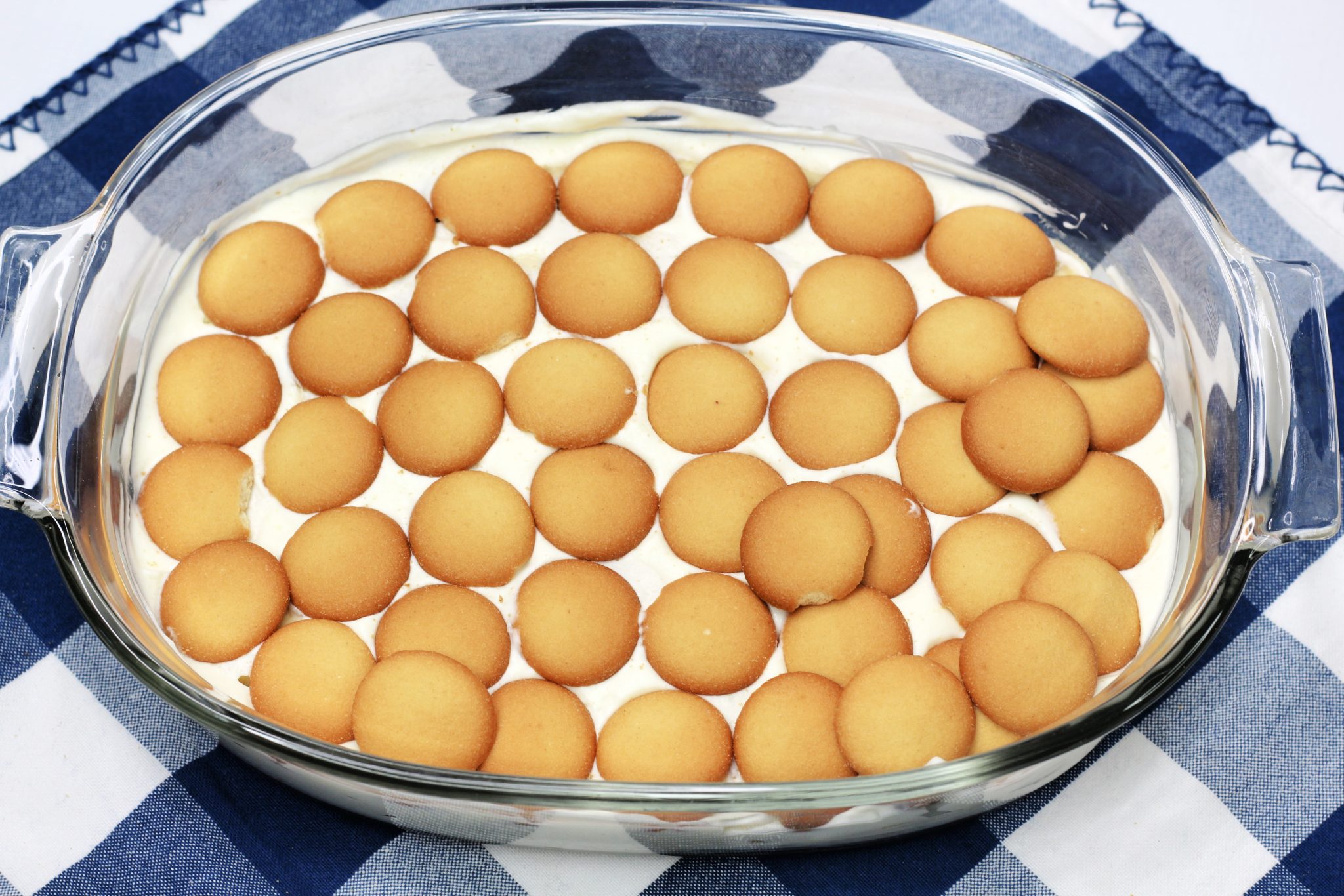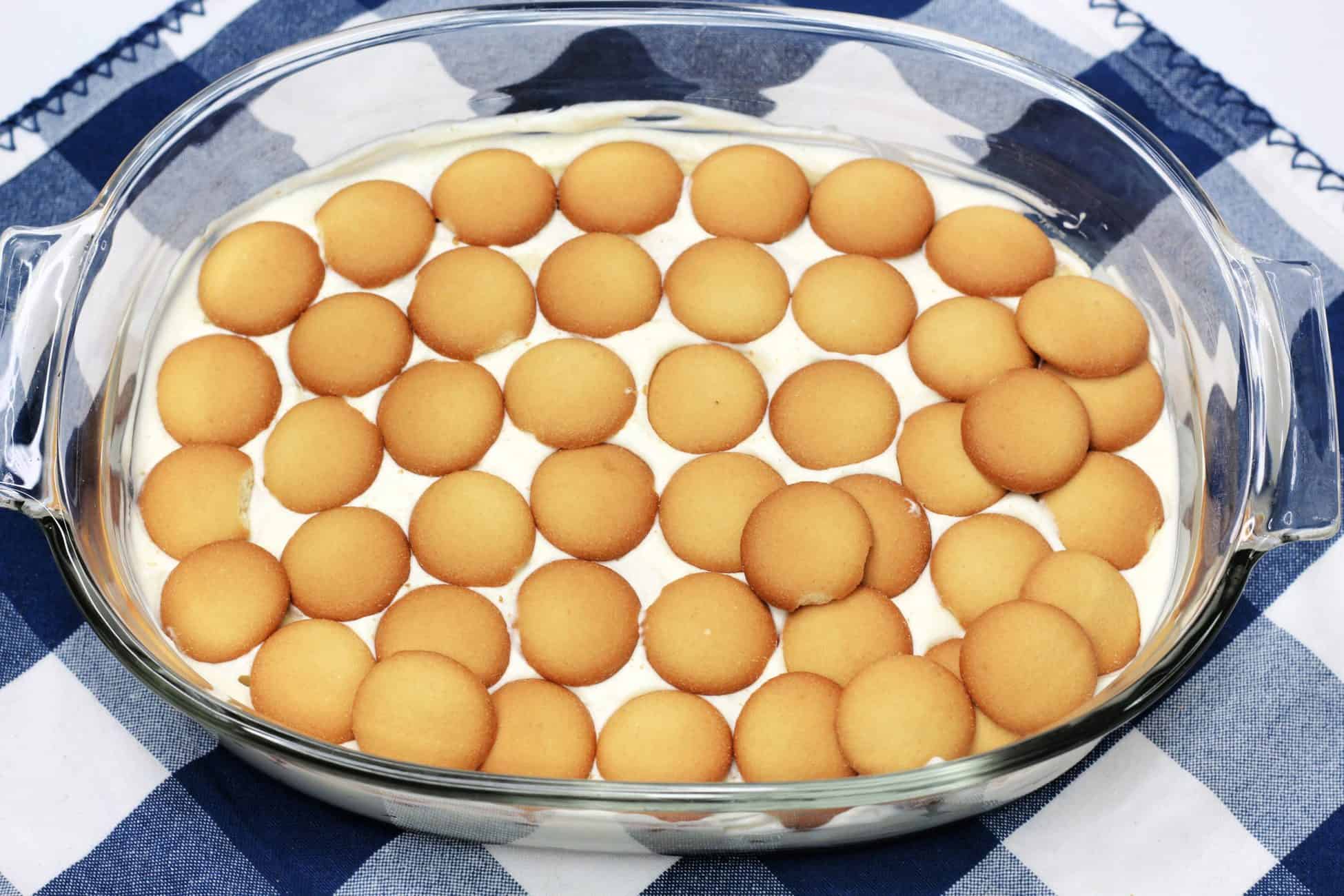 Step 23. Place into the fridge until ready to serve
Step 24. Use an ice cream scoop to scoop the pudding out into bowls before enjoying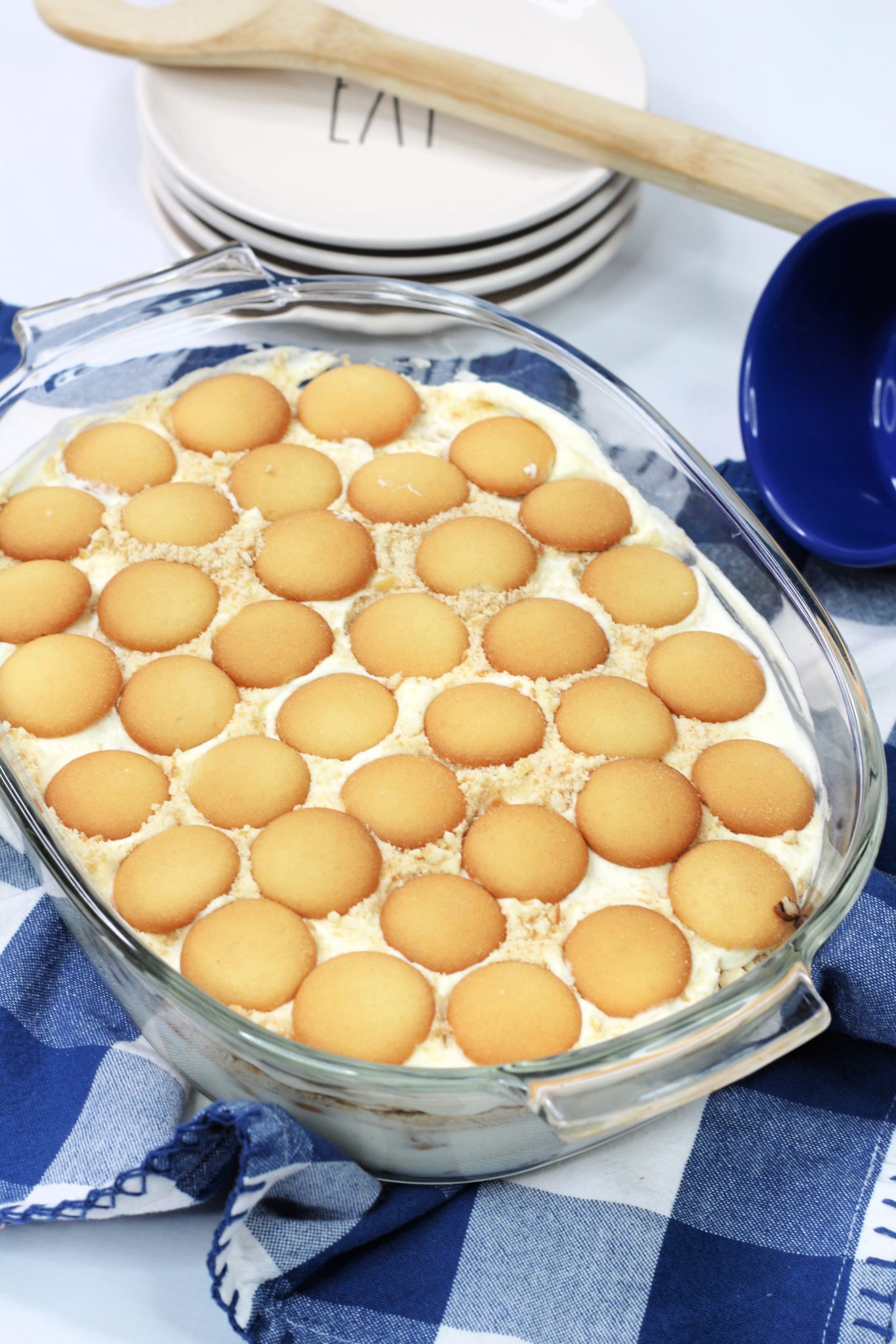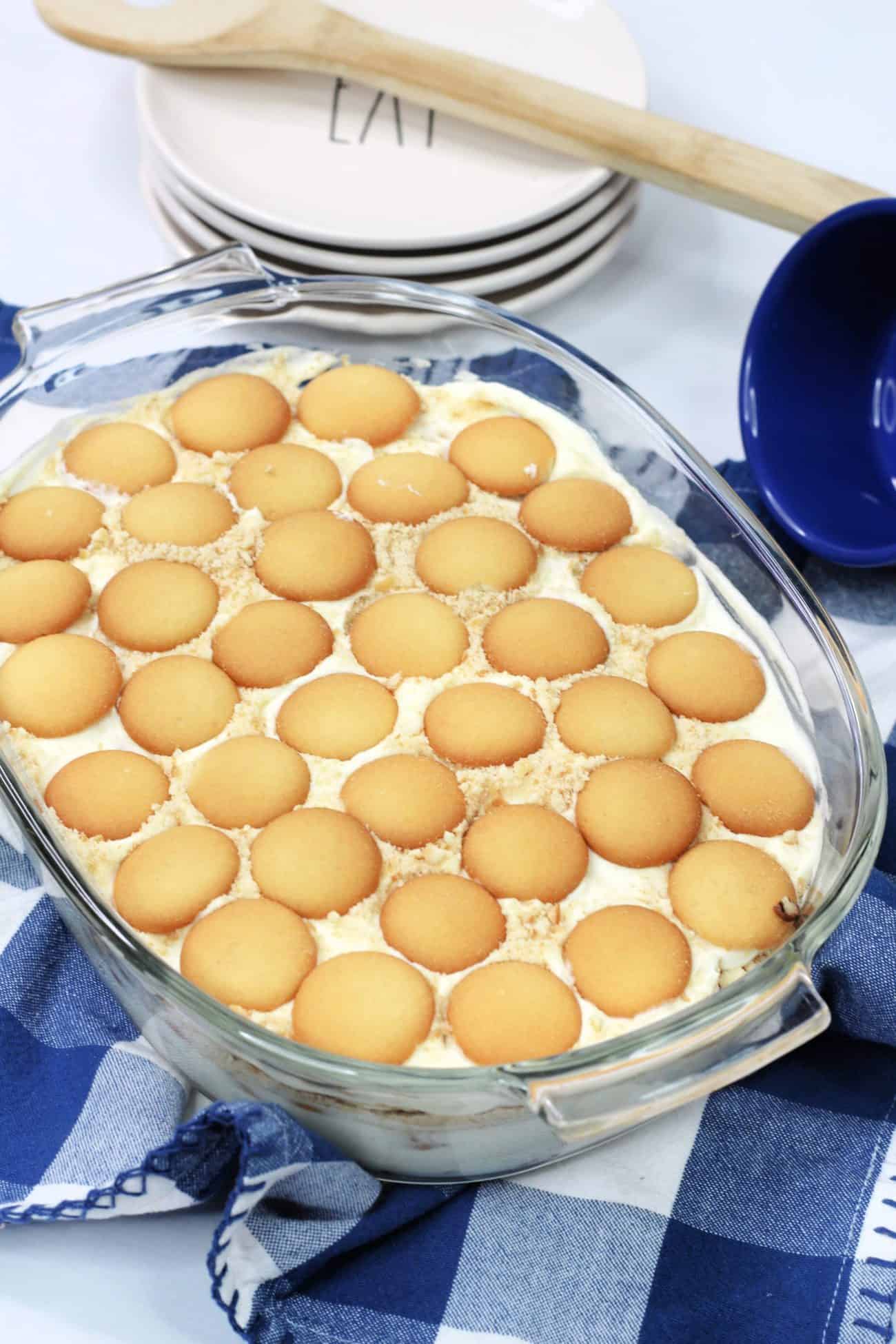 Enjoy!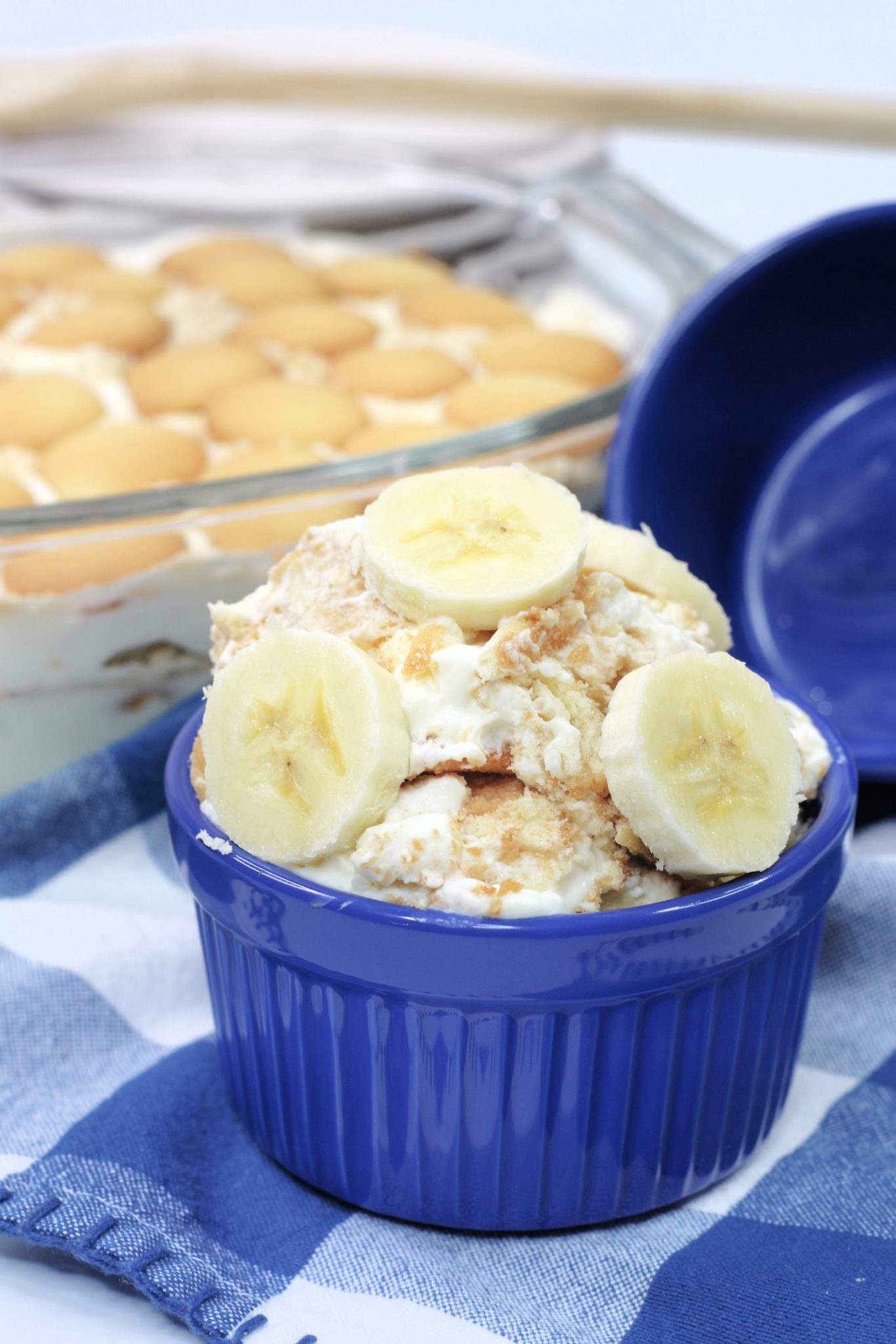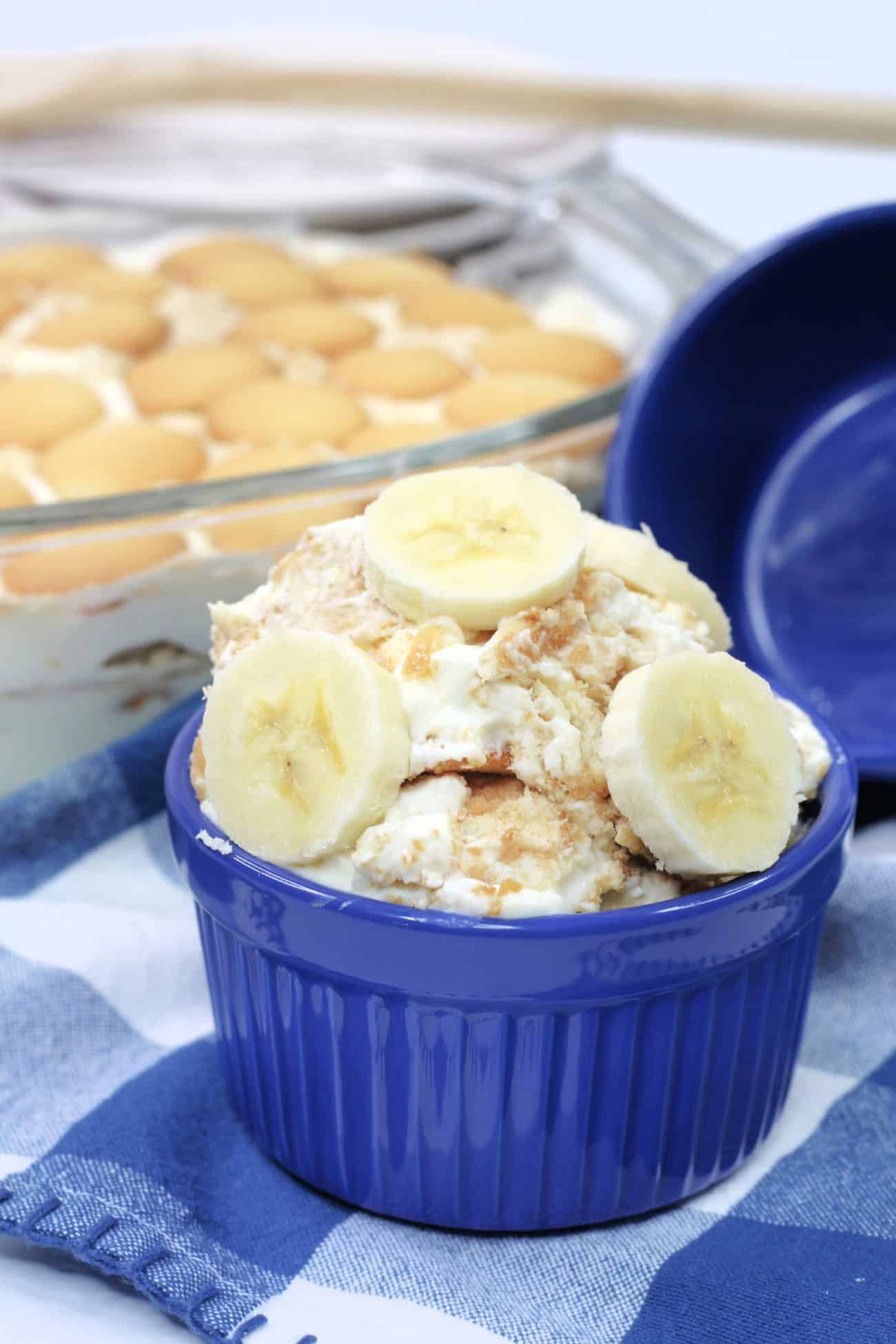 Now, remember to save this recipe on Pinterest for later 🙂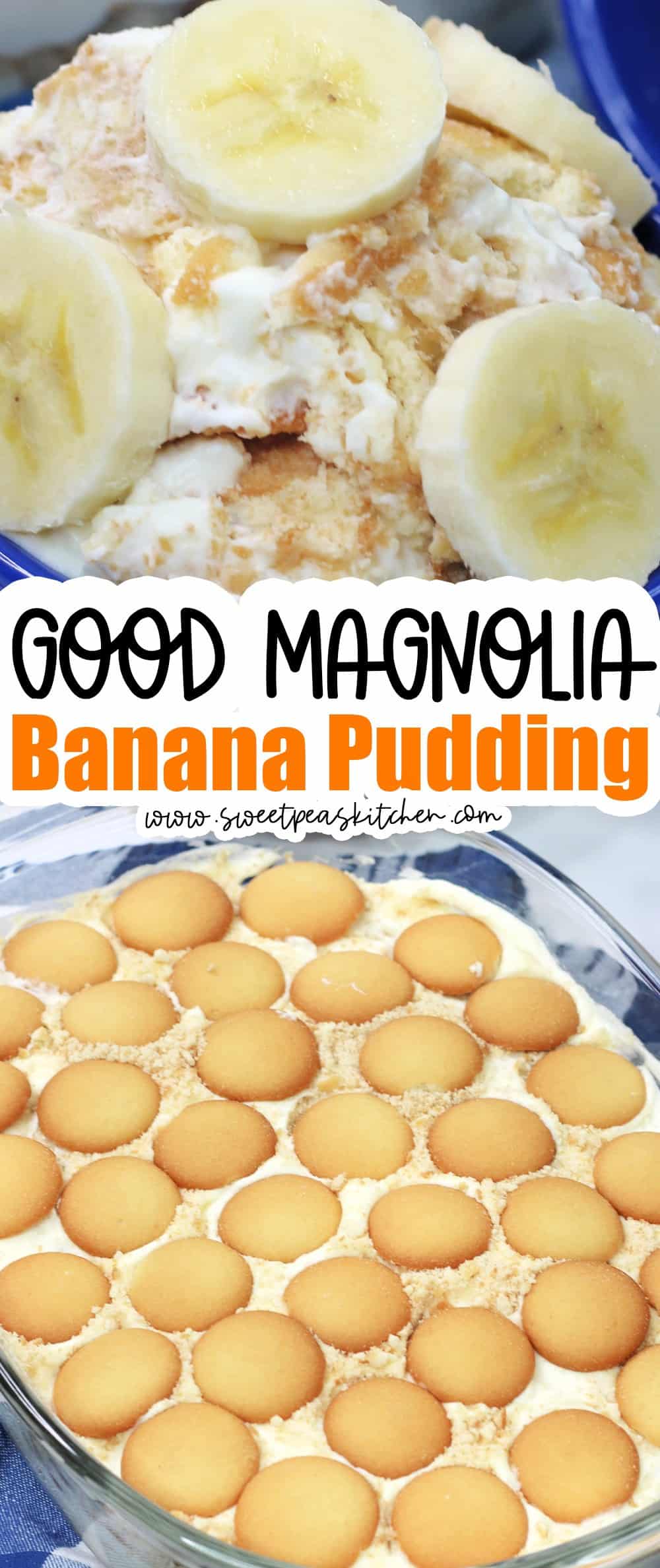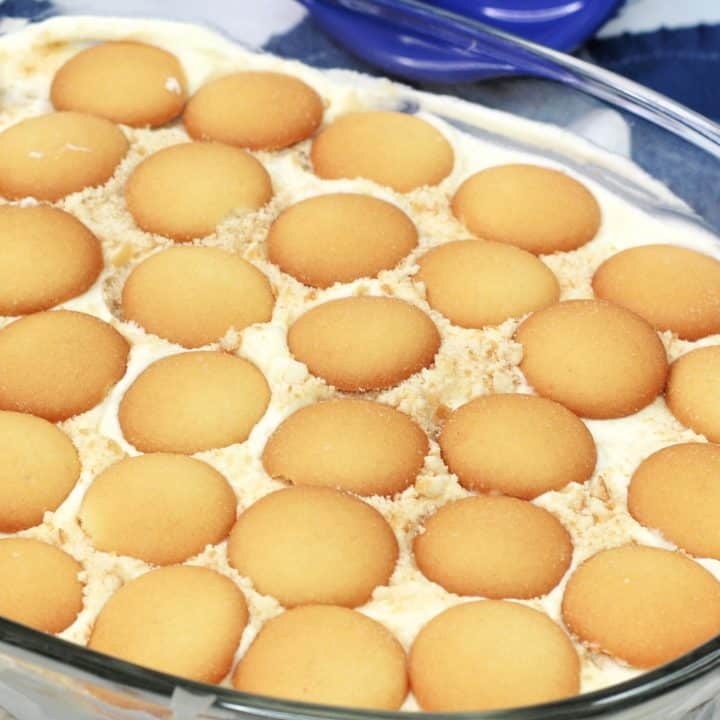 Magnolia Banana Pudding
Ingredients
3 tbsp cornstarch
2 tbsp sugar
⅛ tsp kosher salt
2 large eggs
2 C milk
6 tbsp sugar
1 tbsp vanilla extract
2 C heavy whipping cream
1 tbsp sweetened condensed milk
2 boxes of mini nilla wafer cookies
6 large bananas

Instructions
Using a little bowl, whisk together the cornstarch, sugar, and salt
Using a large bowl, whisk the eggs until they are light in color
Whisk in the cornstarch mixture
Using a large saucepan over medium heat, whisk together the milk and 6 tbsp sugar
Whisk gradually until a slow boil starts
Remove from heat and slowly pour the hot milk into the eggs mixture, whisking constantly to avoid curdling the eggs
Place mixture back into the pot over medium to high heat and whisk constantly until the mixture starts to thicken
Whisk in the vanilla and remove from heat
Using a large bowl, place a handful of ice and about 1-2 c of water to create a ice bath
Place the hot pot into the ice bath to cool down
Once cooled, remove from the ice bath and scoop the pudding into a bowl and set aside
Using a standing mixer, beat the heavy whipping cream and condensed milk until soft peak start to form
Scoop ½ C of the whipped cream into the bowl with the pudding and whisk until combined
Fold in the remaining whipped cream into the pudding
Using your favorite dish, start to build you pudding
Using a rolling pin or food processor, grind up about 2 C of the cookies into crumbs
Spoon some pudding onto the bottom of the dish and spread evenly
Lay a even layer of the nilla cookies onto the pudding
Sprinkle cookie crumbs evenly over the cookies
Scoop about ¾ C of pudding over the crumbs and spread evenly
Place a layer of sliced bananas
Repeat steps again to finish building your pudding
Place into the fridge until ready to serve
Use an ice cream scoop to scoop the pudding out into bowls before enjoying

Nutrition Information:
Yield:

10
Serving Size:

1
Amount Per Serving:
Calories:

346
Total Fat:

20g
Saturated Fat:

12g
Trans Fat:

1g
Unsaturated Fat:

6g
Cholesterol:

96mg
Sodium:

96mg
Carbohydrates:

38g
Net Carbohydrates:

0g
Fiber:

2g
Sugar:

24g
Sugar Alcohols:

0g
Protein:

6g