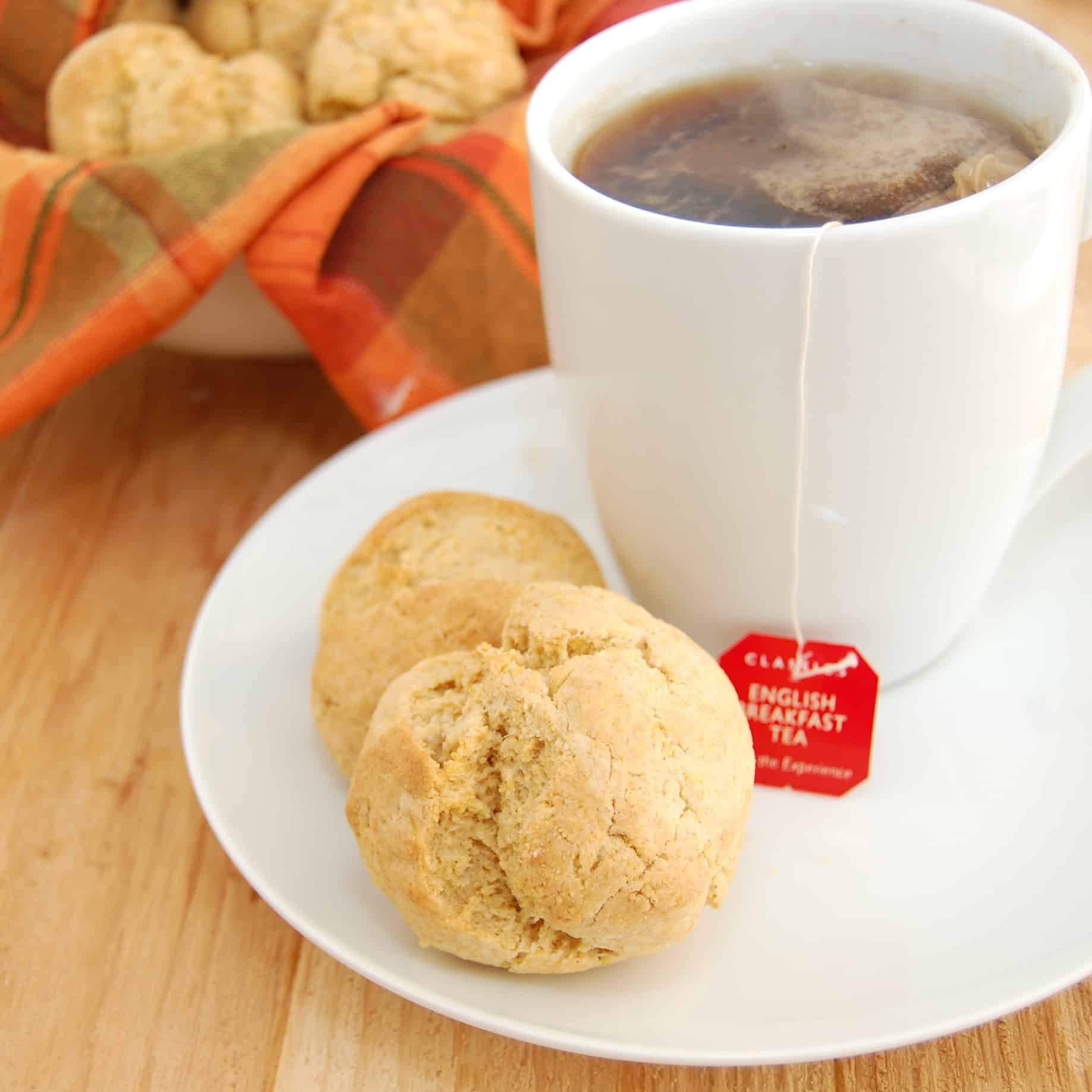 Simple drop biscuits that are a cross between cornbread and a scone. They are incredible smeared with butter, jam or honey and can be enjoyed for breakfast or alongside hearty soups. A slightly sweet and crunchy biscuit that are always a hit in my house.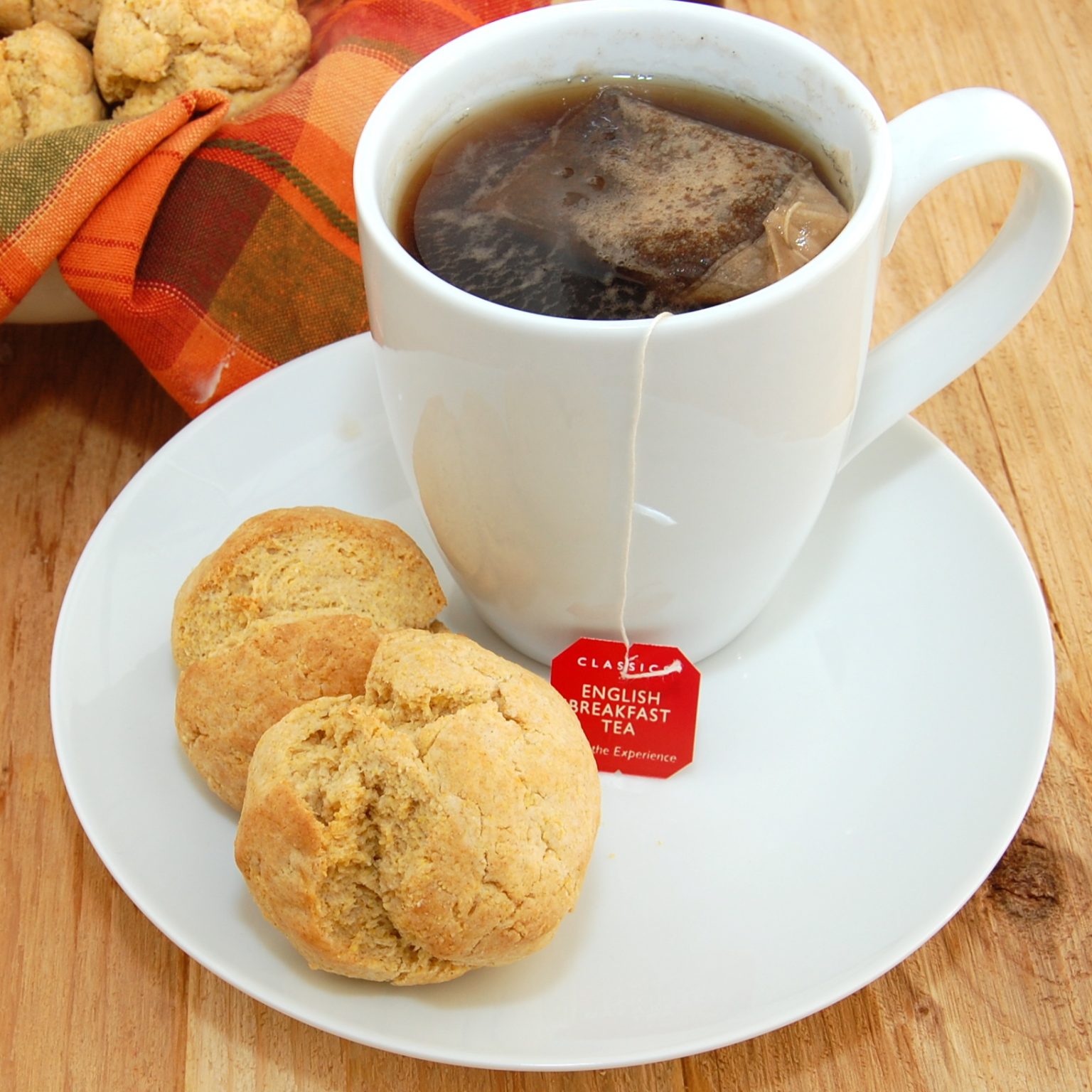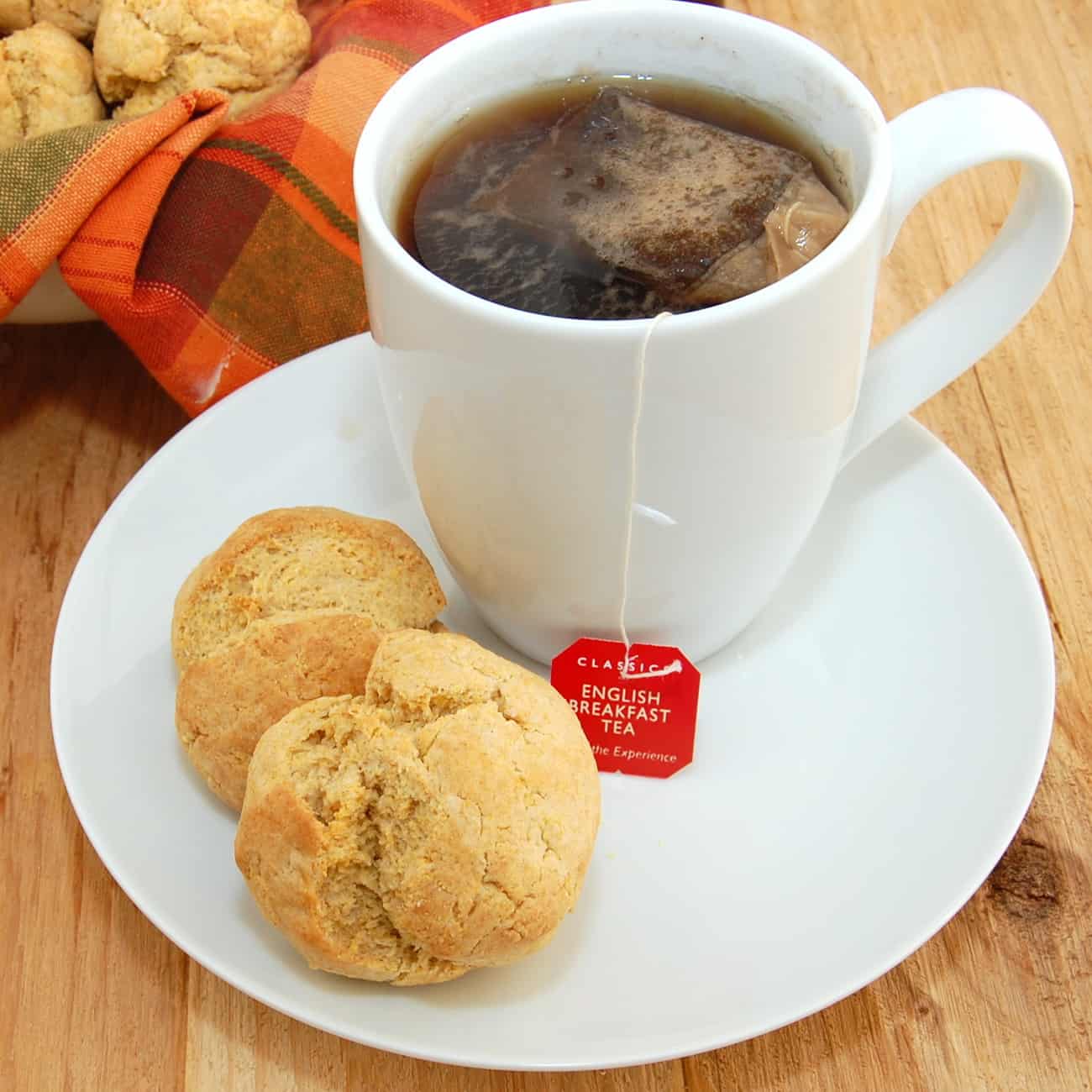 I love making biscuits to serve with dinner because they are quick, easy and I don't have to plan on the bread rising as I would for many yeasted roll recipes.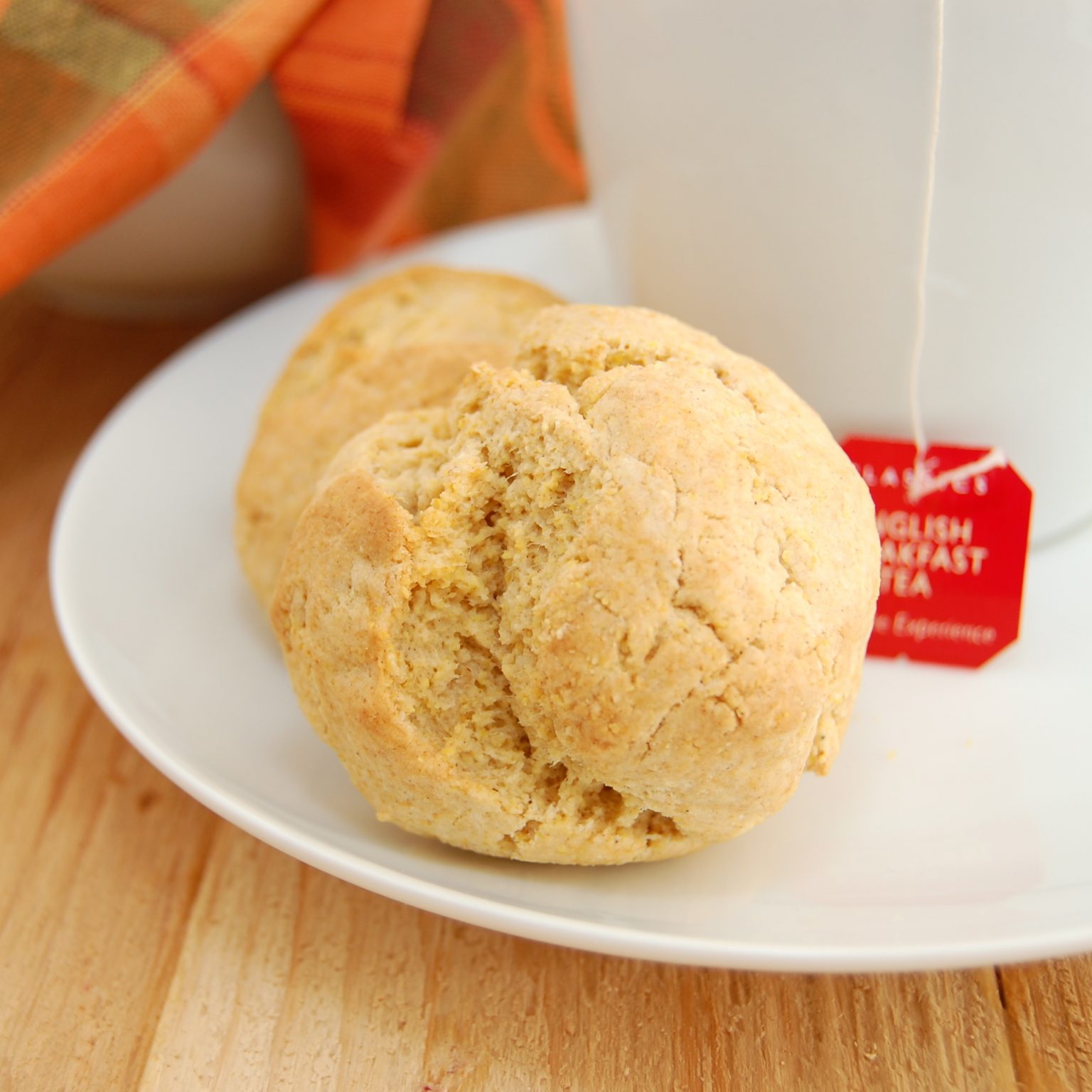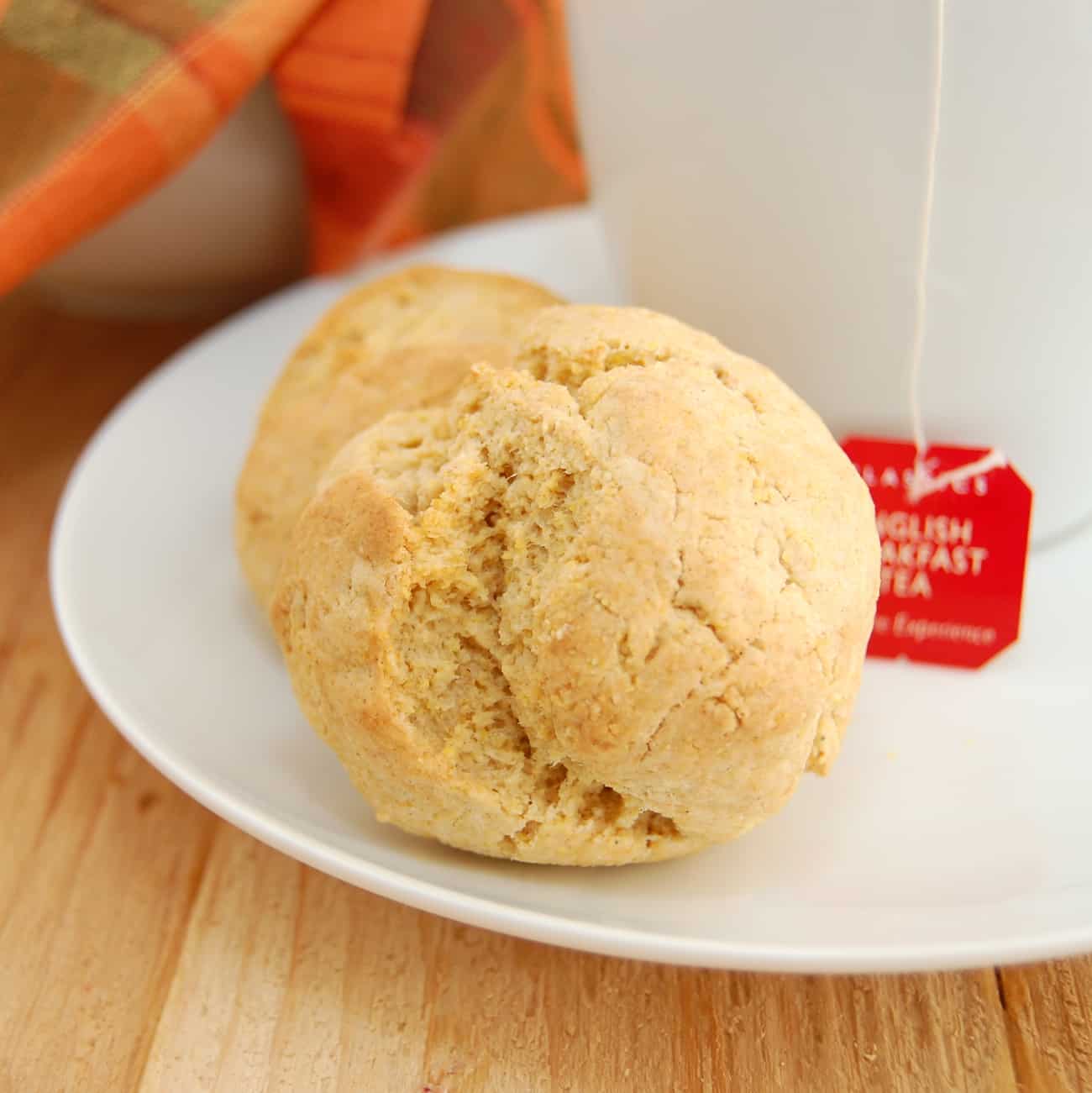 If dinner is cooking and I decide that we need some biscuits to serve alongside, I can have these ready in about 20 minutes. 🙂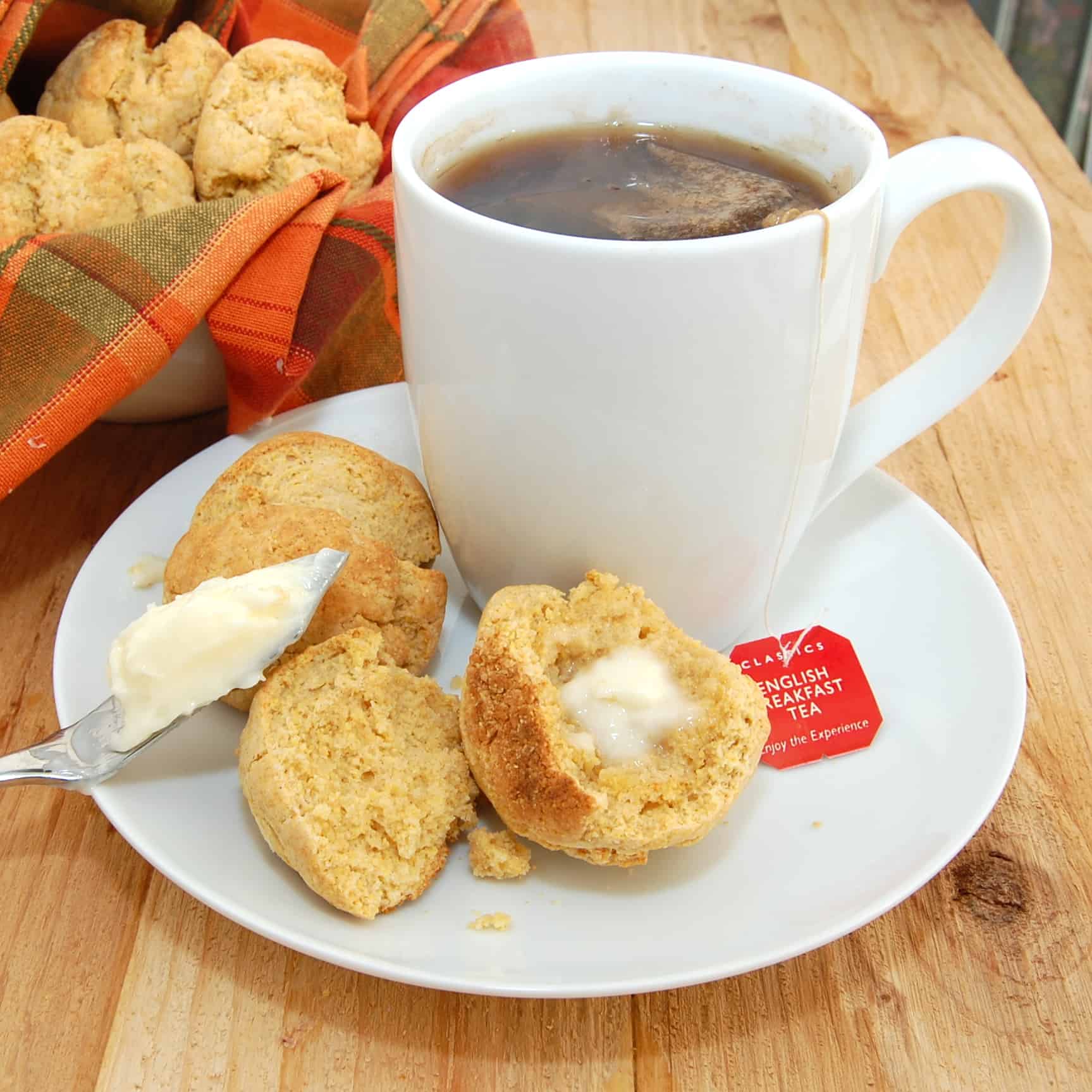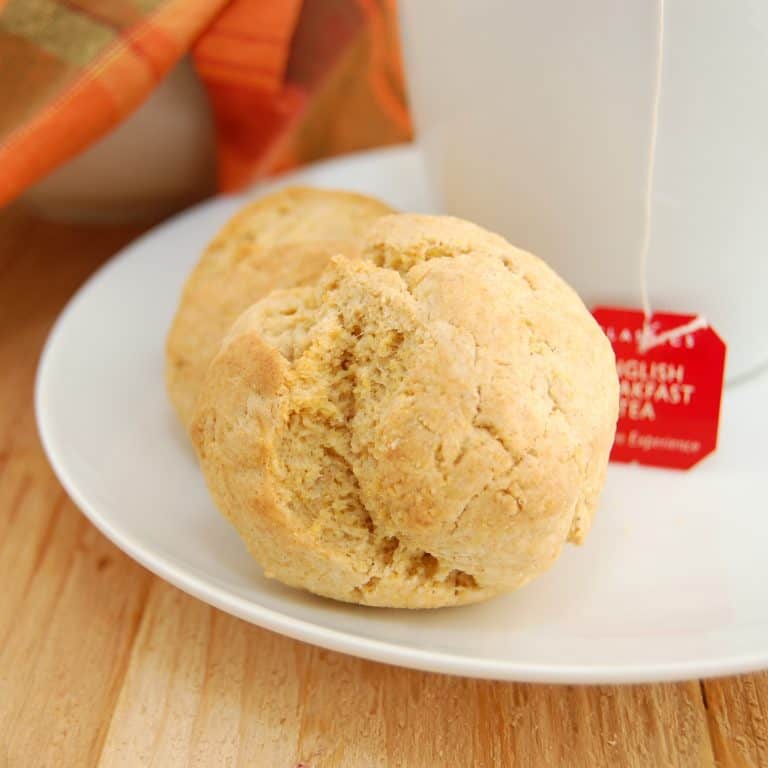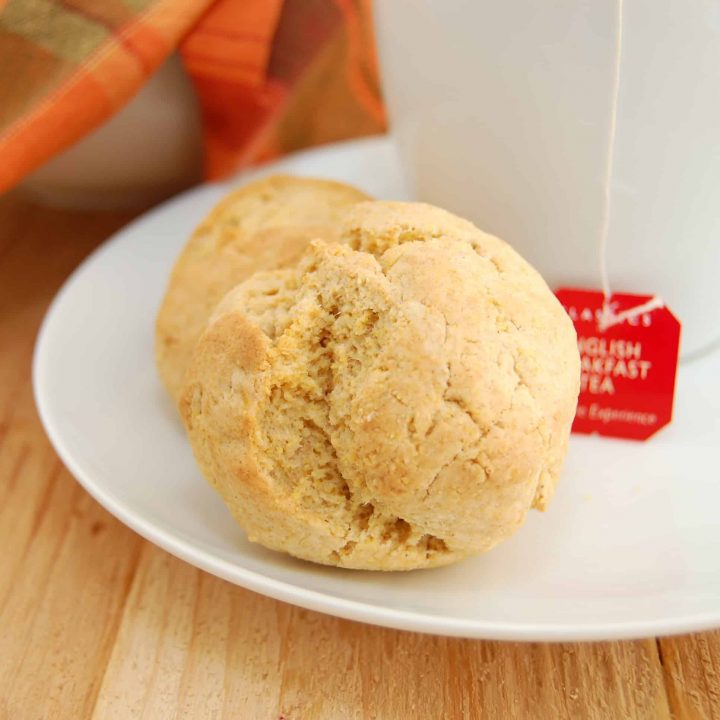 Maple Cornbread Drop Biscuits
Ingredients
1 cup all-purpose flour
1 cup yellow cornmeal, preferably stone-ground
1 tablespoon baking powder
1/2 teaspoon cinnamon
1/2 teaspoon salt
1/4 teaspoon baking soda
6 tablespoons cold, unsalted butter, cut into 12 pieces
1/2 cup cold whole milk
1/4 cup pure maple syrup
Instructions
Center a rack in the oven and preheat the oven to 425 degrees. Line a baking sheet with parchment.
In the bowl of a stand mixer, fitted with the paddle attachment, stir together the flour, cornmeal, baking powder, cinnamon, salt and baking soda. Add the butter and toss with a fork to coat with the flour mixture. Mix on medium-low speed until the texture resembles coarse cornmeal, with the butter pieces no larger than small peas. Remove paddle attachment and stir the milk and maple syrup. Gently toss and turn the ingredients together with a fork until you have a soft dough.
Using a tablespoon, scoop 12 mounds of dough onto the prepared baking sheet. Bake the biscuits for 14-16 minutes, or until they are puffed and golden brown. Transfer them to a serving basket and serve immediately.
Source: adapted from Baking: From My Home to Yours