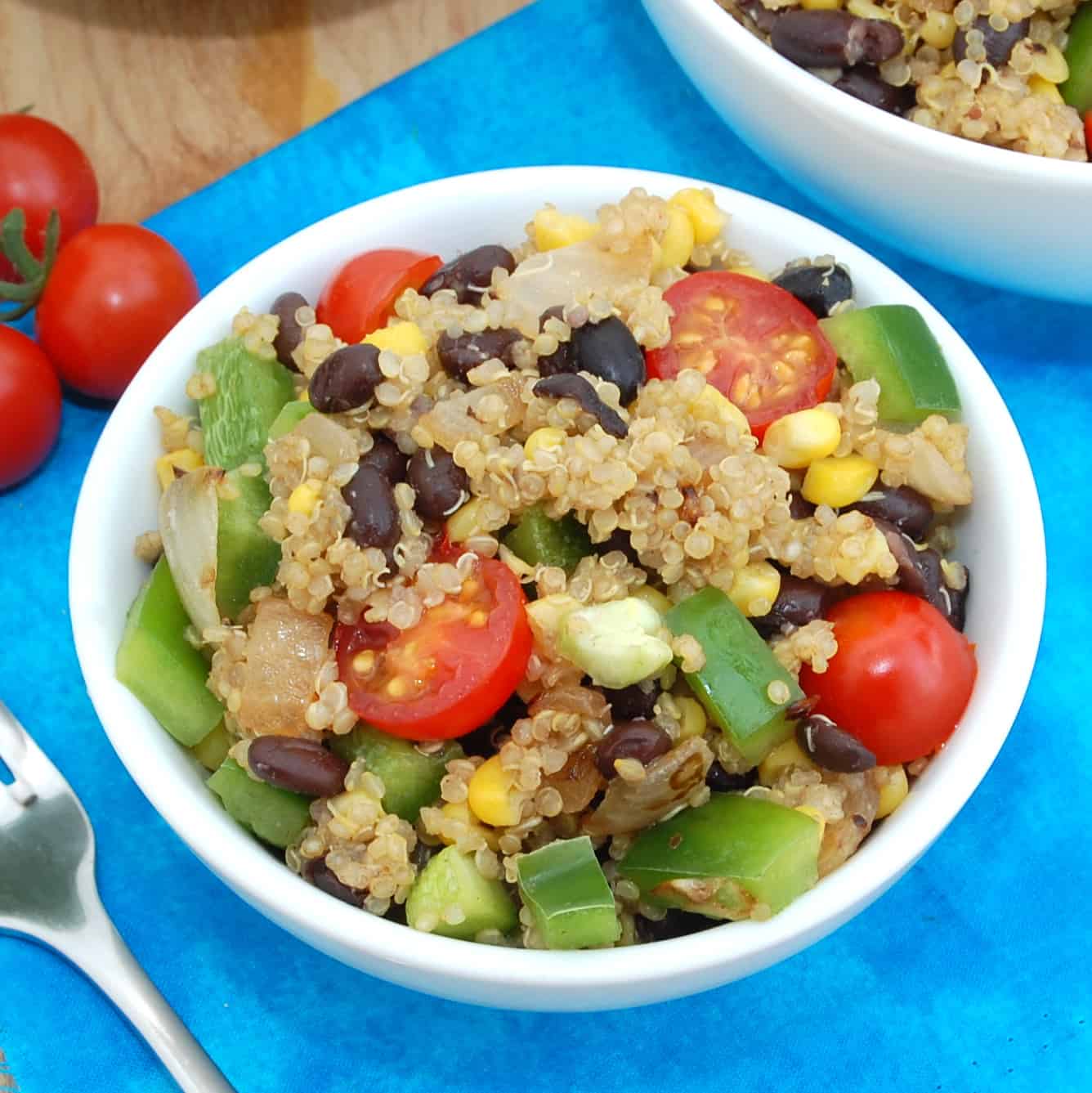 A few weeks ago I made a delicious Mediterranean Quinoa Salad and it was the first time that I had ever had quinoa! I know, where in the world have I been?! My family has been hooked ever since and I can't even begin to tell you how many times I have made the Mediterranean Quinoa Salad. When I stumbled across a quinoa recipe calling for black beans and corn I couldn't wait to try it! One nice thing that I like about quinoa is that many recipes you can serve hot or cool. I have been eating it cool lately because of all the hot weather we have been having. It is very refreshing and healthy. This high protein, high fiber salad is packed with quinoa, black beans, corn, cherry tomatoes and green bell peppers making it the perfect summer salad.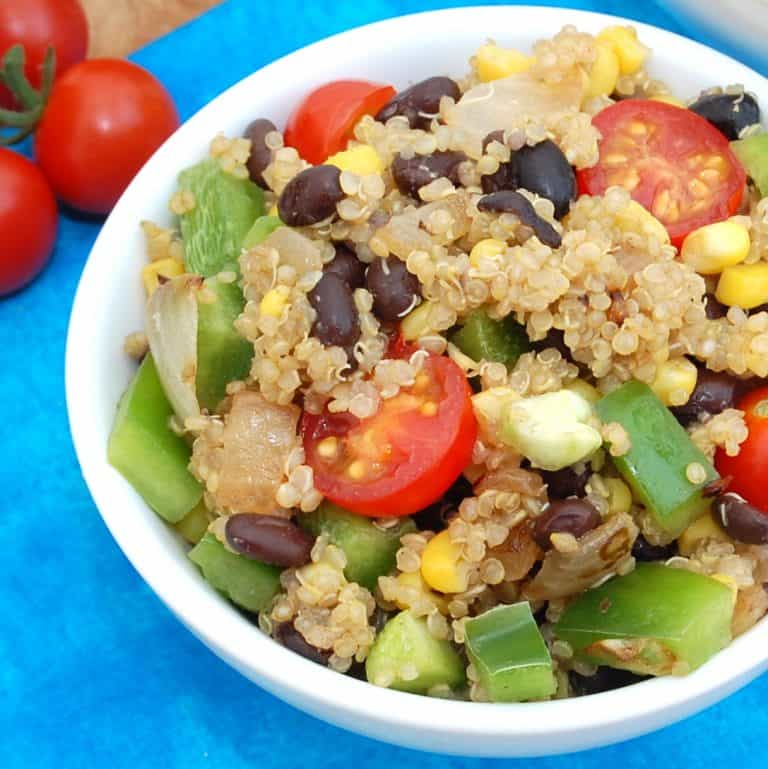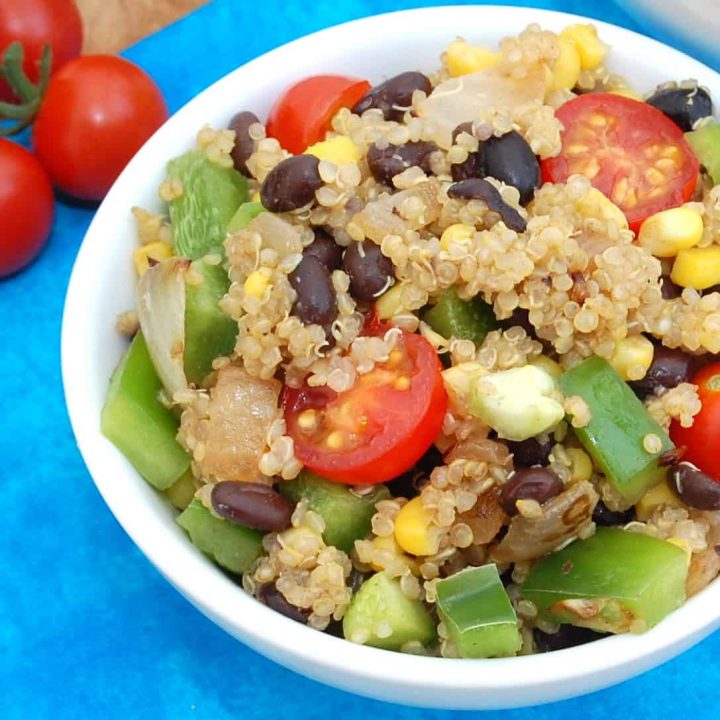 Quinoa and Black Bean Salad
Ingredients
3/4 cup uncooked quinoa
1 1/2 cups vegetable broth
1 teaspoon ground cumin
1/4 teaspoon cayenne pepper
1/4 teaspoon salt
1/4 teaspoon pepper
1 teaspoon vegetable oil
1 onion, chopped
3 cloves garlic, peeled and chopped
1 cup frozen corn kernels
1 (15 ounce) cans black beans, rinsed and drained
1/2 green bell pepper, chopped
1 cup cherry tomatoes, halved
Instructions
Rinse quinoa thoroughly with cold water in a fine-mesh strainer, let drain.
In a medium saucepan over medium heat, bring vegetable stock, quinoa, cumin, cayenne pepper, salt and pepper to a boil. Cover and simmer on low 20 minutes, or until all of the liquid is absorbed. Remove from heat and let stand for 5 minutes. Fluff with a fork. Stir frozen corn into the saucepan, and continue to simmer about 5 minutes until heated through. Mix in the black beans and cilantro.
While the quinoa is simmering, heat the oil in a medium saucepan over medium heat. Stir in the onion and garlic, and saute until lightly browned. Transfer to a large bowl.
Add the quinoa, bell pepper and cherry tomatoes to the onion mixture and toss to combine.
Source: adapted from Allrecipes