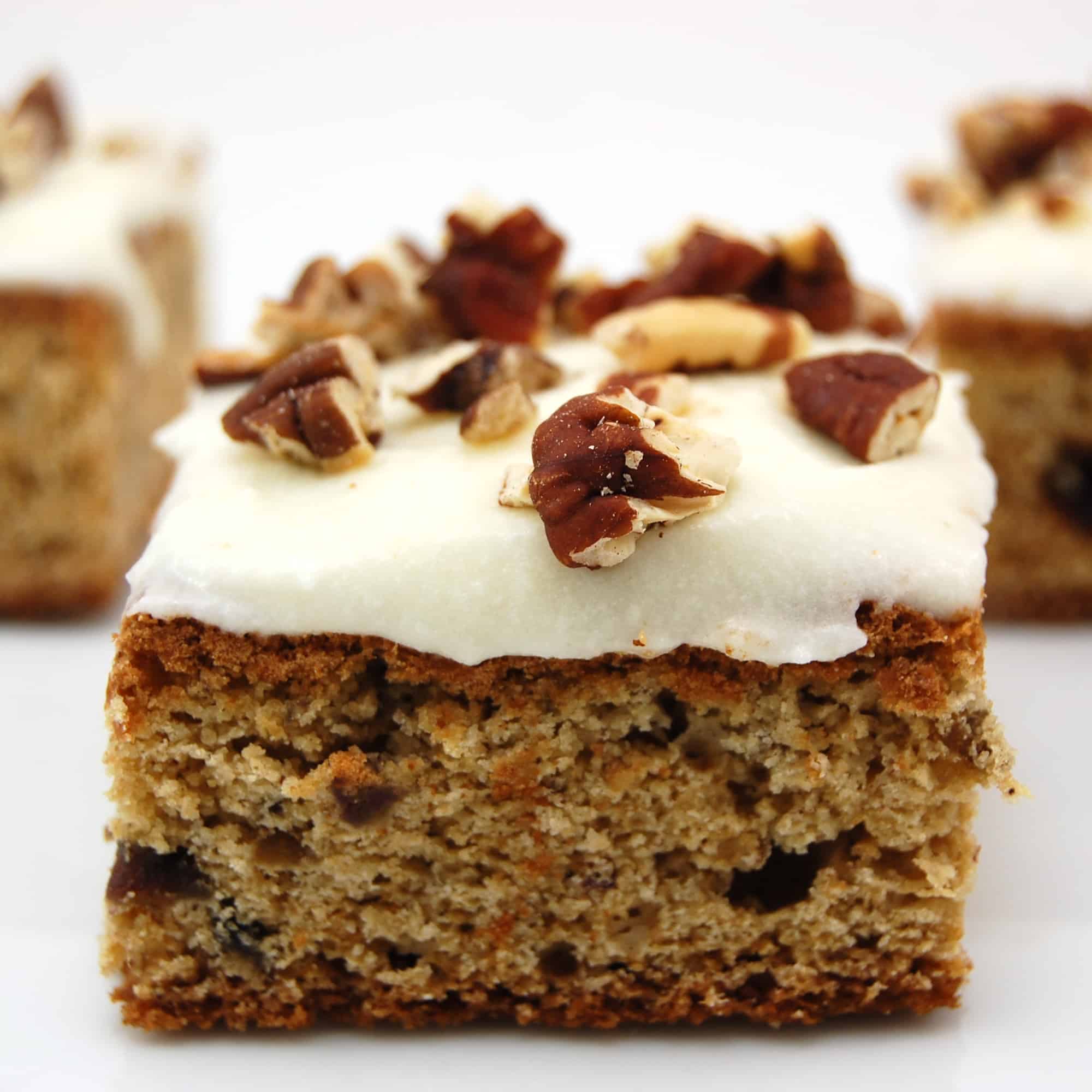 Roasted Banana Bars smothered in a browned butter pecan frosting are the perfect light dessert. You read that right, this recipe is light! This dessert comes from Cooking Light Magazine. I just love recipes from Cooking Light, especially desserts!
This banana bar is so delicious you would never know that they are light! Roasting the bananas before adding them to the batter gives them a delicious caramel flavor. If you usually make banana bread when you find yourself with over ripe bananas, keep this recipe close at hand, you will be happy you did! 🙂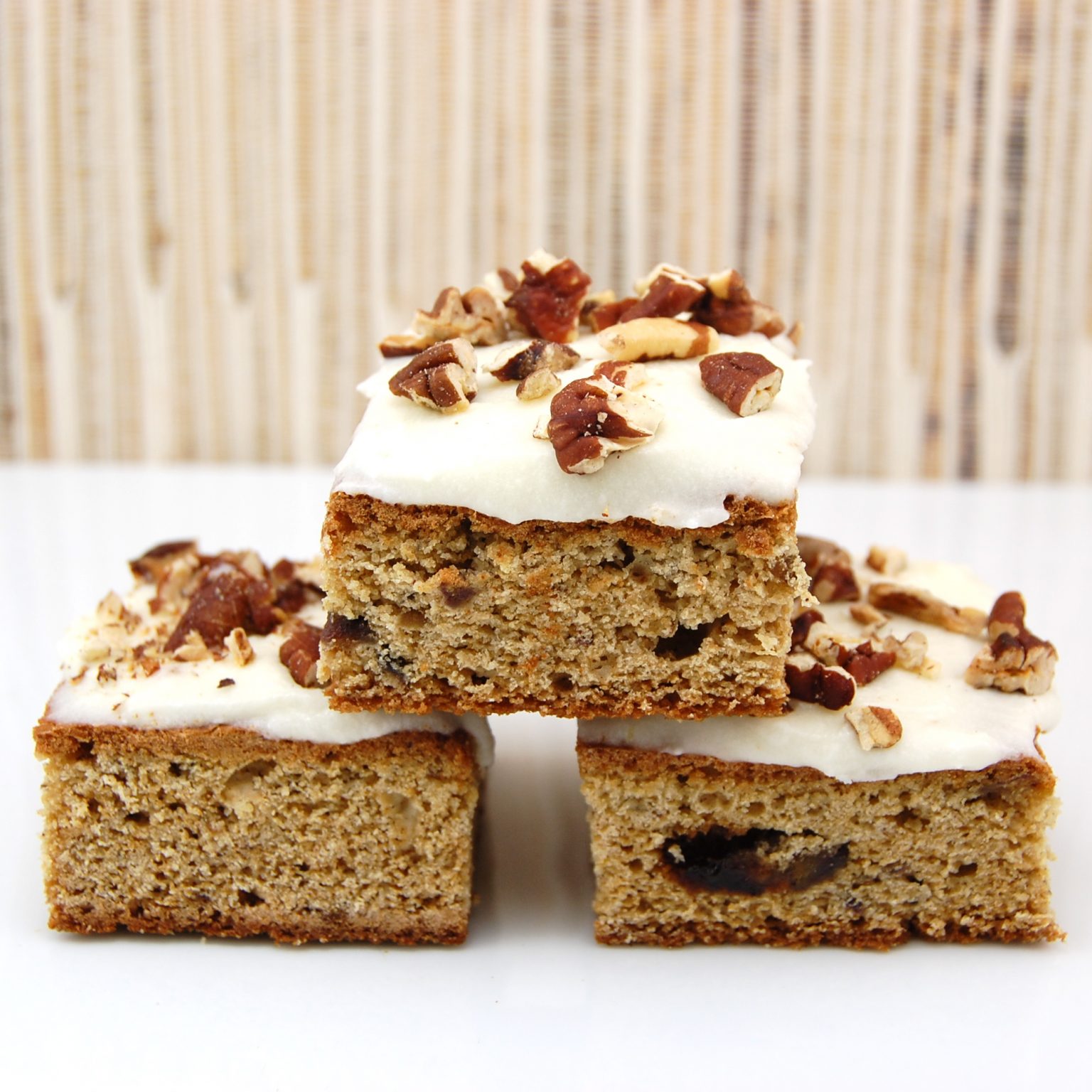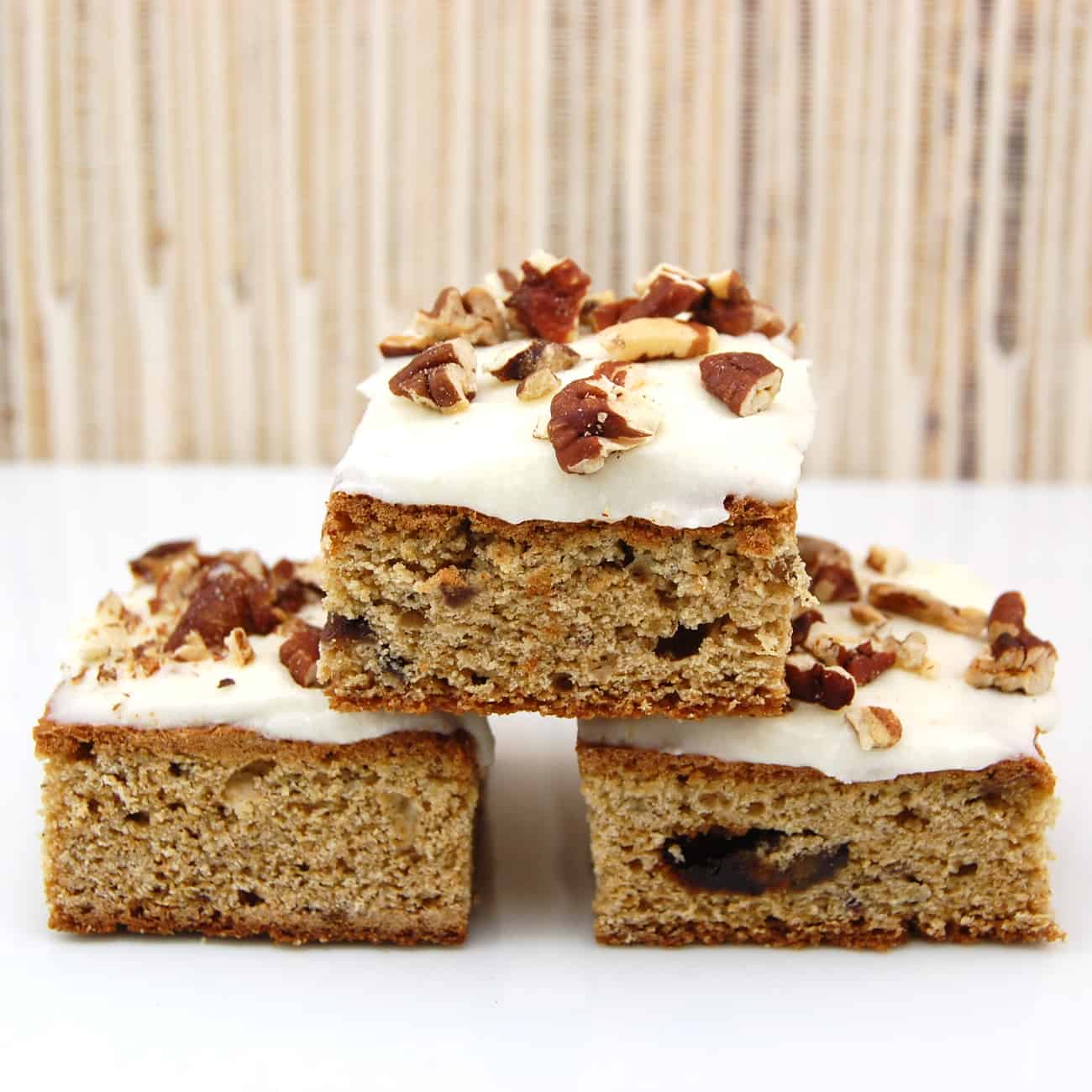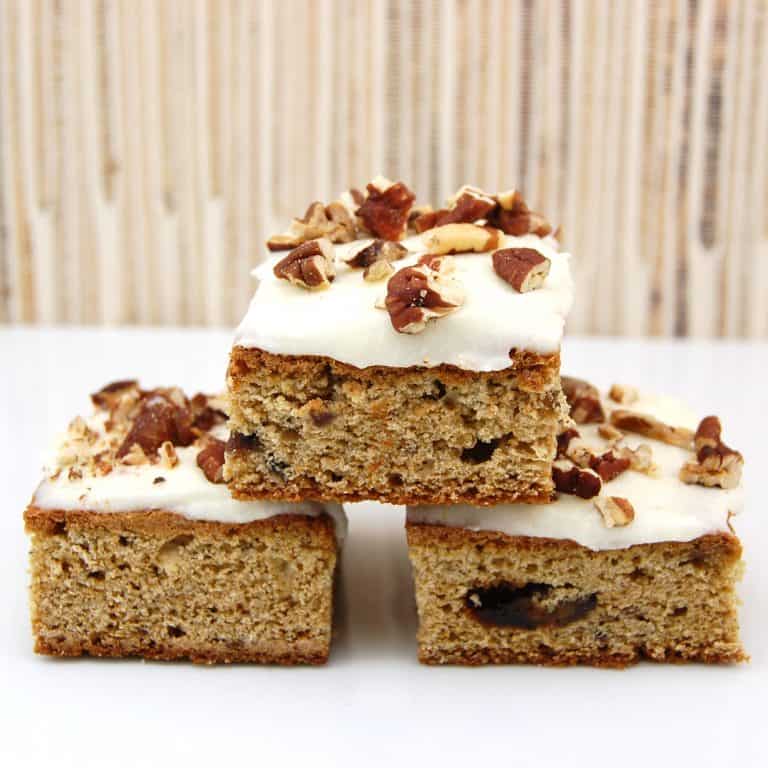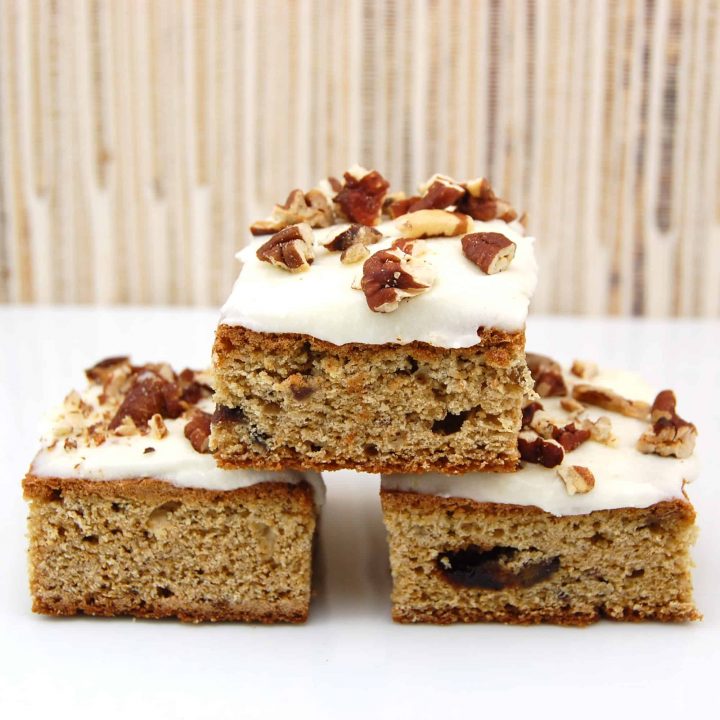 Roasted Banana Bars with Browned Butter–Pecan Frosting
Ingredients
For the Banana Bars:
2  cups  sliced ripe banana (about 3 medium)
1/3  cup  packed dark brown sugar
1  tablespoon  butter, chilled and cut into small pieces
2 1/4 cups cake flour
3/4  teaspoon  baking soda
1/2  teaspoon  baking powder
1/2 teaspoon cinnamon
1/4  cup buttermilk
1  teaspoon  vanilla extract
1/2  cup  butter, softened
1 1/4  cups  granulated sugar
2  large eggs
For the Browned Butter–Pecan Frosting:
1/4  cup  butter
2  cups  powdered sugar
1/3  cup cream cheese, softened
1  teaspoon  vanilla extract
1/4  cup  chopped pecans, toasted
Instructions
Preheat oven to 400°.
Combine banana, brown sugar, and 1 tablespoon butter in an 8-inch square baking dish. Bake at 400° for 35 minutes, stirring after 17 minutes. Cool slightly.
Reduce the oven temperature to 375°.
In a large bowl, combine flour, soda, baking powder, and cinnamon; set aside
In another medium bowl, combine banana mixture, buttermilk, and 1 teaspoon vanilla; set aside.
In the bowl of a stand mixer fitted with the paddle attachment, beat butter and sugar at medium speed until well blended. Add eggs; mix well. Add flour mixture to sugar mixture alternating with banana mixture, beginning and ending with flour mixture.
Pour batter into a 13 x 9–inch baking pan coated with baking spray. Bake at 375° for 20 minutes or until a wooden pick inserted in center comes out clean. Cool completely in pan on a wire rack.
To prepare frosting: melt 1/4 cup butter in a small saucepan over medium heat; cook 4 minutes or until lightly browned. Cool slightly. Combine browned butter, powdered sugar, cream cheese, and 1 teaspoon vanilla in a medium bowl; beat with a mixer until smooth. Spread frosting over cooled bars. Sprinkle with pecans.
Source:
adapted from
Cooking Light Magazine
, January 2009