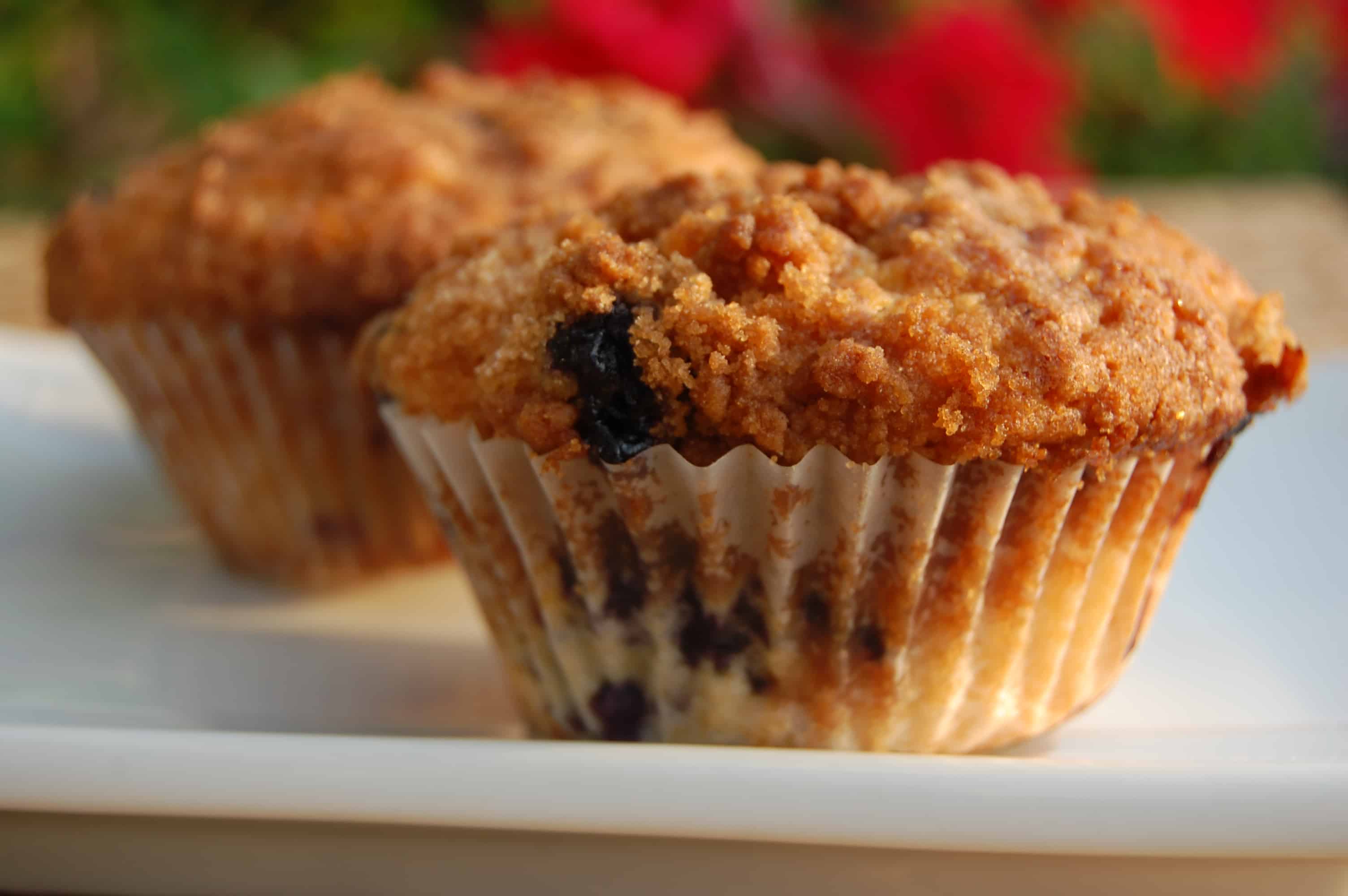 Mmmmm…the best part of waking up? Having these baking in your oven! In case you haven't noticed-it's berry season! 🙂 Just the perfect reason to bake up a batch of these scrumptious blueberry muffins. I have tried many different blueberry muffin recipes and this one is my favorite hands down! They are moist, full of plump blueberries, and have a crunchy topping. Make a batch of these this weekend and I promise you won't be disappointed.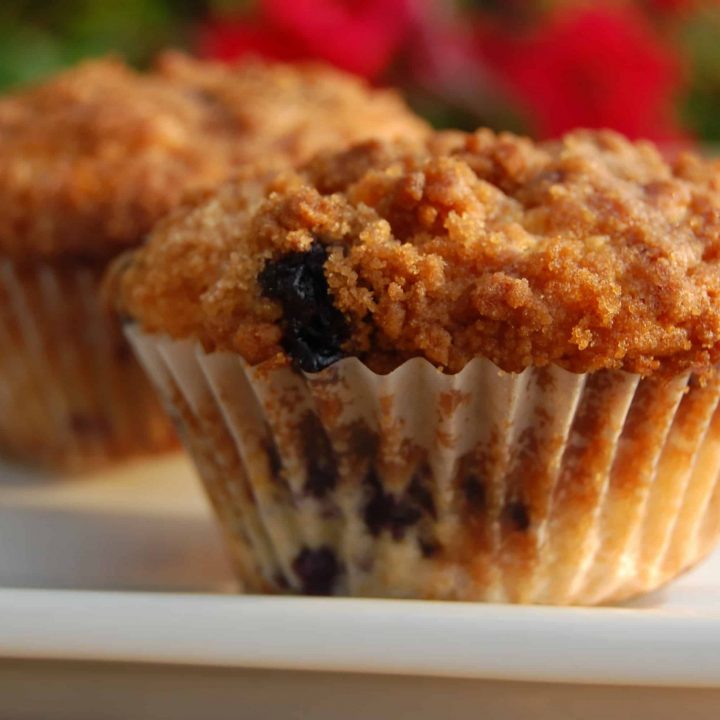 Blueberry Muffins
Ingredients
1 1/2 cups all-purpose flour
3/4 cup white sugar
1/2 teaspoon salt
2 teaspoons baking powder
1/3 cup vegetable oil
1 egg
1/3 cup buttermilk
1 teaspoon vanilla extract
1 cup fresh blueberries
1/2 cup brown sugar
1/3 cup all-purpose flour
1 1/2 teaspoons ground cinnamon
1/4 cup butter, cold, cubed

Instructions
Preheat oven to 400°.
Grease muffin cups or line with muffin liners and spray the entire muffin pan with non-stick cooking spray.
Combine flour, sugar, salt and baking powder. Place vegetable oil into a 1 cup measuring cup; add the egg, enough buttermilk to fill the cup, and vanilla extract. Hand mix oil mixture with flour mixture until just moistened. Do not overmix the batter or the finished muffins will be tough and often crumbly. Batter will be thick. Fold in blueberries. Fill muffin cups all the way to the top.
In a small bowl, mix together brown sugar, flour, and cinnamon. Cut in the butter with a pastry blender or fork until it resembles coarse crumbs. Sprinkle topping over muffins. For the best texture and flavor, allow muffins to sit for 15-20 minutes before placing in oven.
Bake for 18 to 22 minutes or until a toothpick inserted into center of muffin comes out clean. Let cool 5 minutes in the pan then place on cooling rack.
Source:
adapted from
allrecipes.com