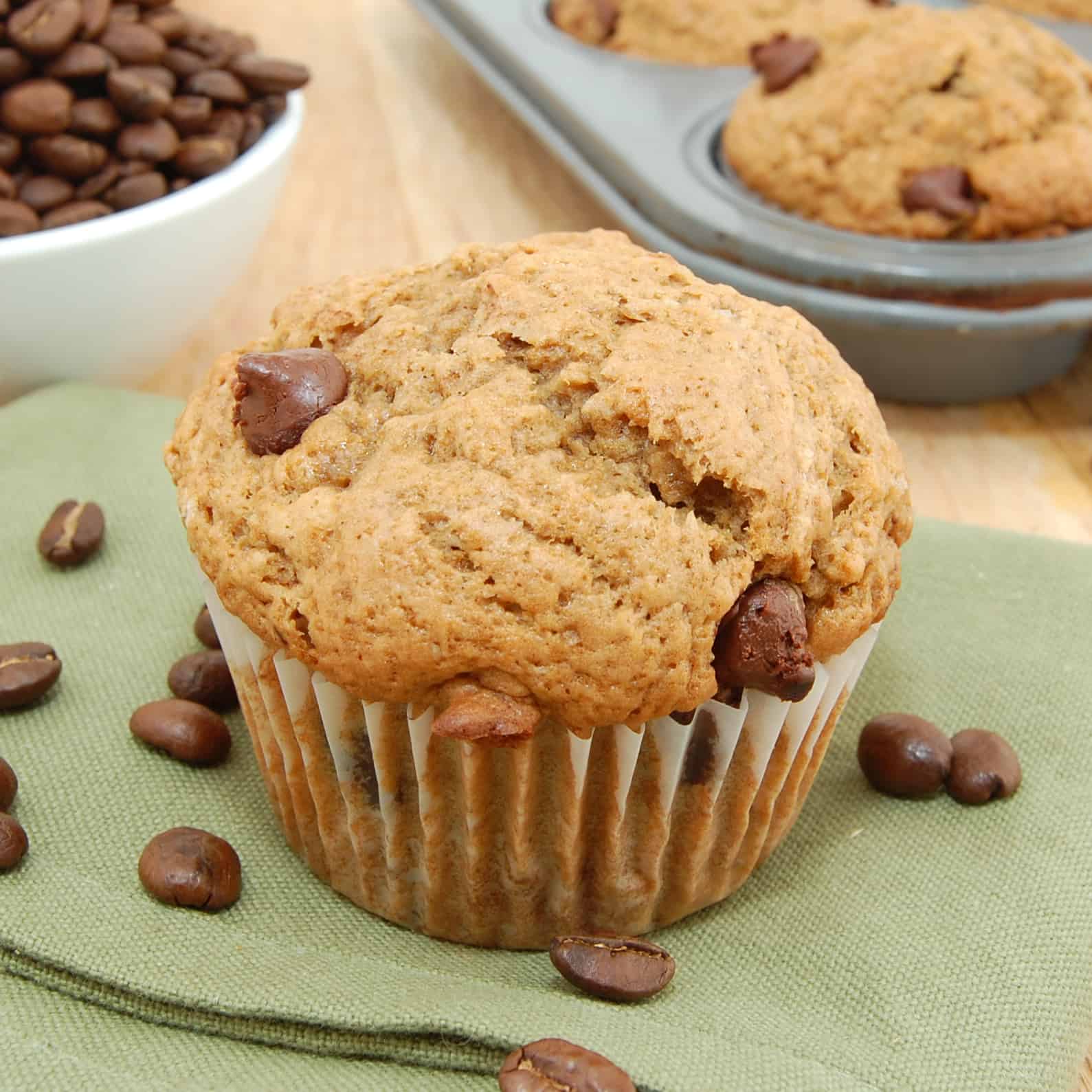 My husband Andrew is a coffee addict. He drinks it black every morning. I don't know how he does it. Blah. I don't drink coffee but I love the coffee taste in baked goods and ice cream. Strange, right? These muffins are flavored with freshly brewed coffee and instant espresso powder to give you that extra shot of caffeine to get you through your mornings.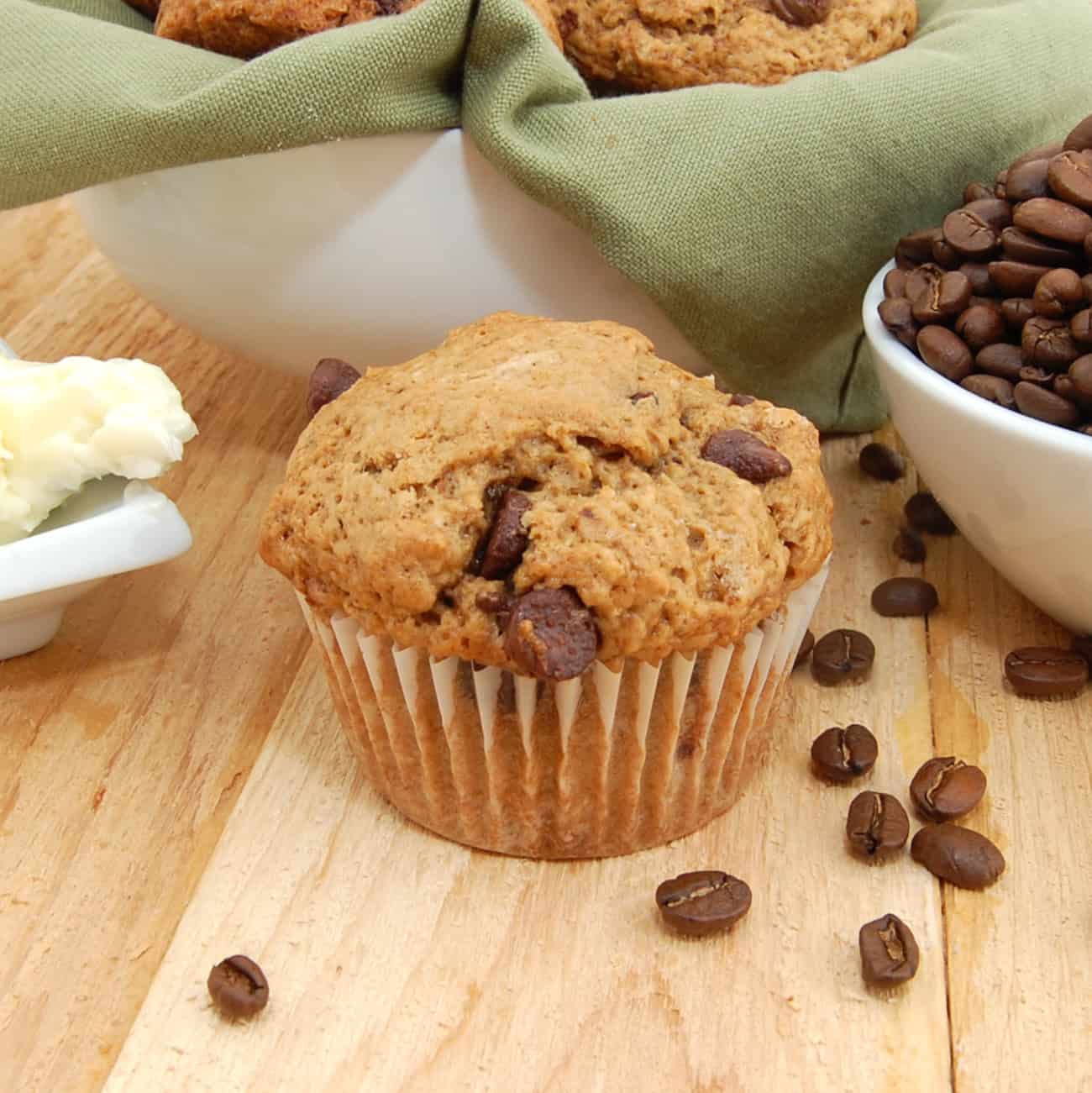 Coffee is used for the liquid in these muffins instead of milk so the coffee flavor is more intense than if you only used espresso powder.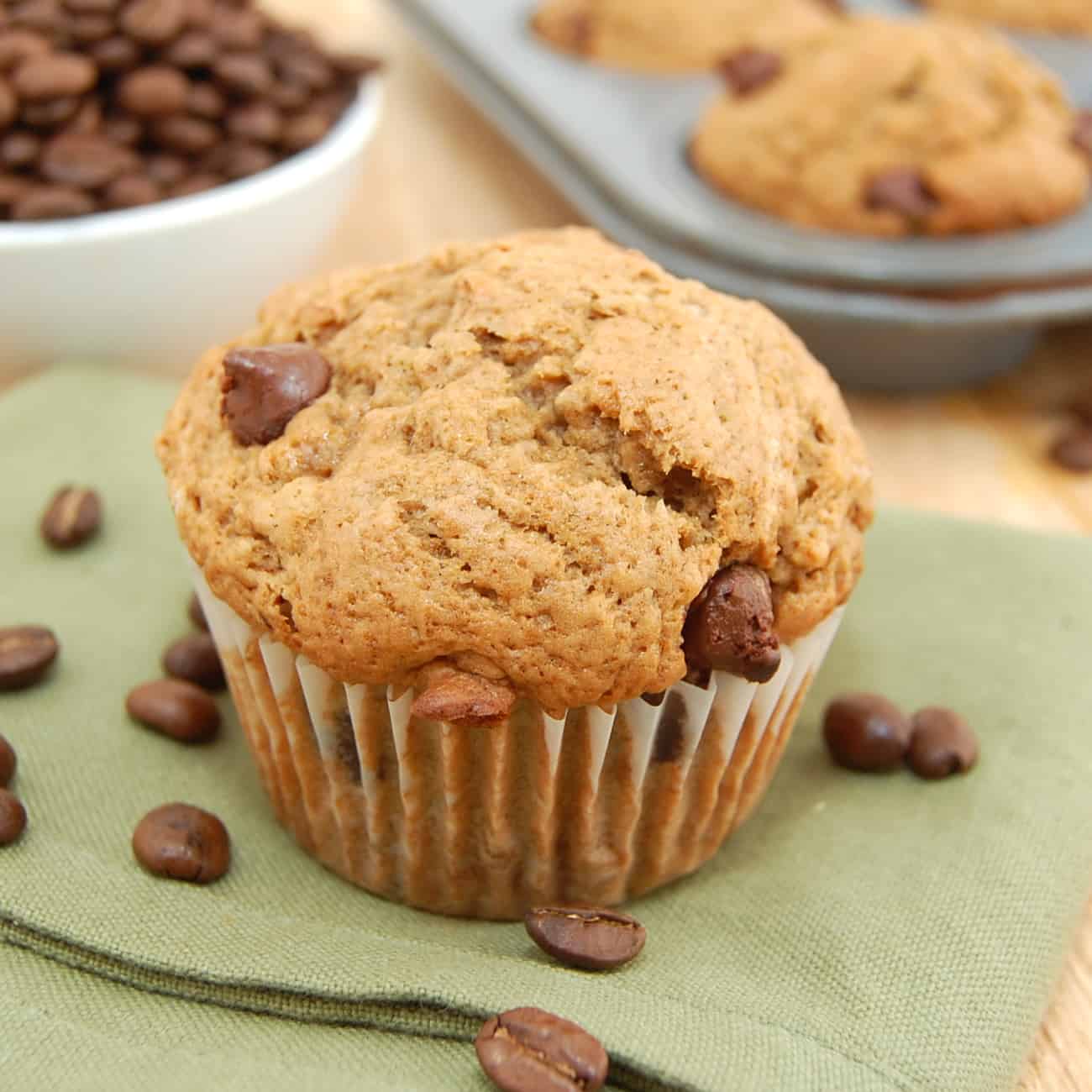 They are amazing right out of the oven, but I found that the flavor intensifies as they cool. They also freeze beautifully, so you never have an excuse not to eat breakfast. Super moist, exploding with chocolate chips, and delicious coffee flavor. The perfect way to kick-start your busy day!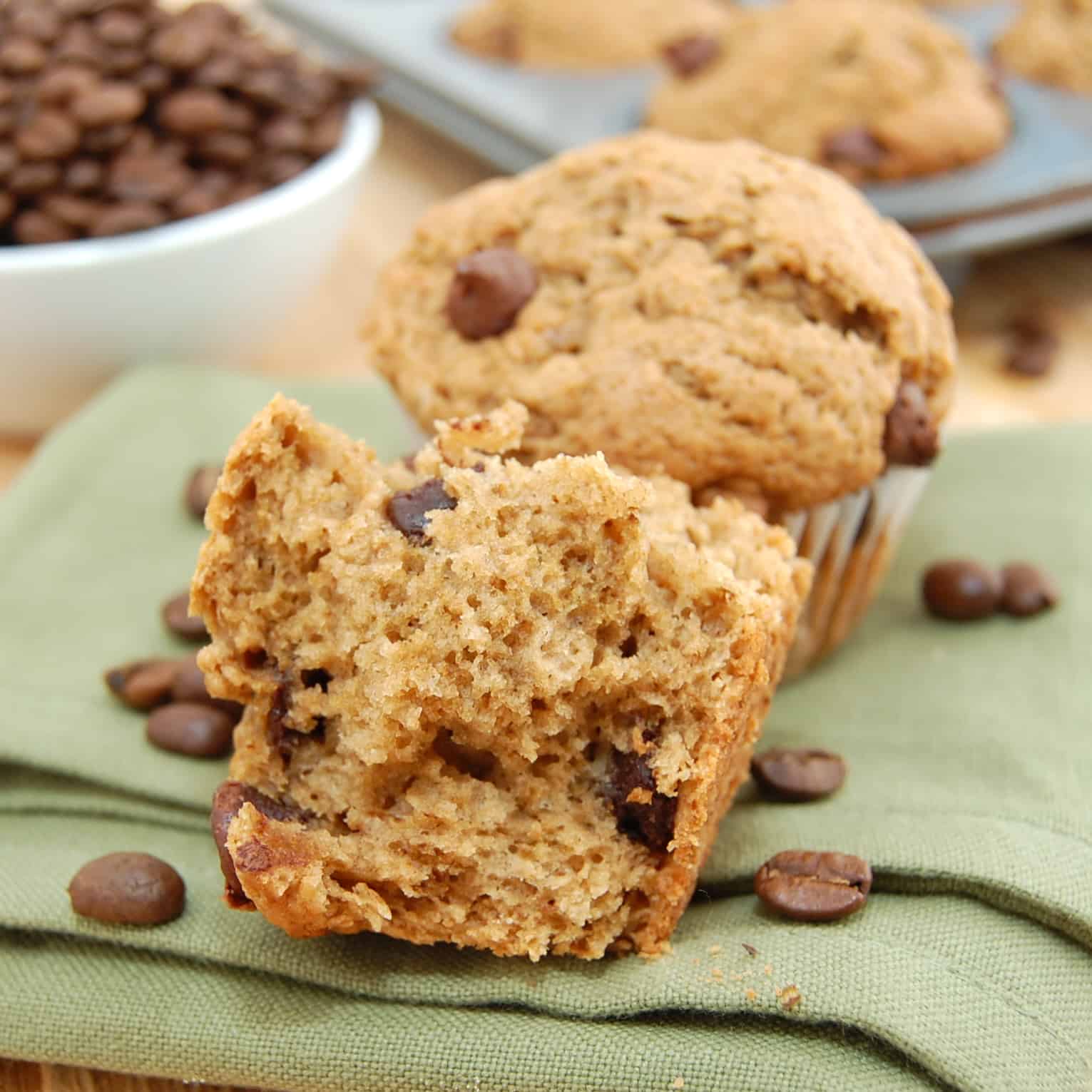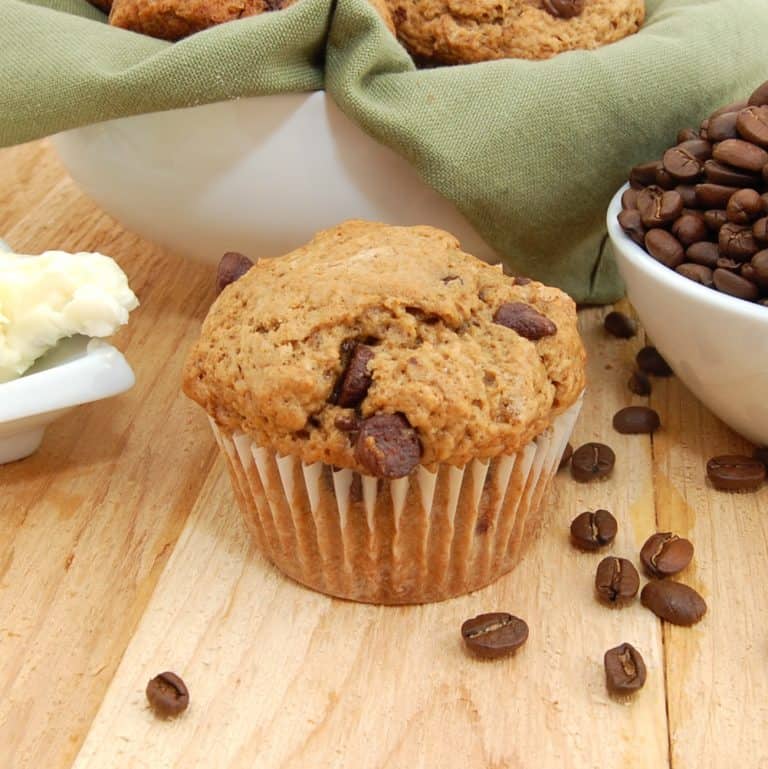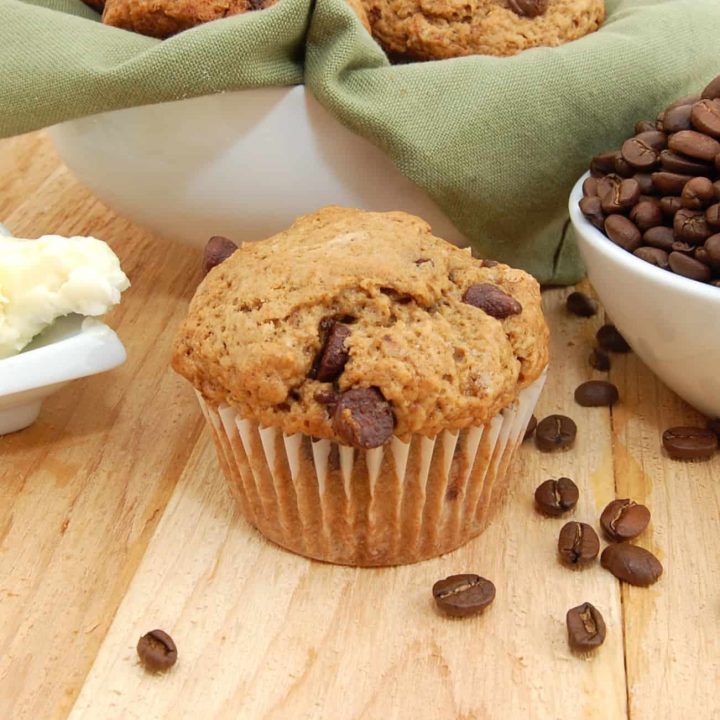 Coffee Break Muffins
Ingredients
2 cups all-purpose flour
1/3 cup sugar
1 tablespoon instant espresso powder
1 tablespoon baking powder
1/2 teaspoon ground cinnamon
1/8 teaspoon salt
1/3 cup (packed) light brown sugar
1/2 cup semi-sweet chocolate chips
1 cup strong coffee, cooled
1 stick (8 tablespoons) unsalted butter, melted and cooled
1 large egg
1/2 teaspoon pure vanilla extract
Instructions
Preheat oven to 400° F. Lightly grease 12 muffin cups or line with muffin papers.
In a large bowl, whisk together the flour sugar espresso powder, baking powder, cinnamon and salt. Stir in the brown sugar, breaking up any lumps. Add chocolate chips and stir to combine.
In a medium bowl, whisk together the coffee, melted butter, egg and vanilla extract until well combined.
Pour the liquid ingredients over the dry ingredients and gently but quickly stir to blend until just combined.
Distribute the batter evenly among prepared muffin cups. Bake 18- 20 minutes or until a toothpick inserted in the middle comes out clean. Cool in muffin pan on a wire rack for five minutes then transfer muffins to wire rack to cool.
Source: adapted from Baking: From My Home to Yours