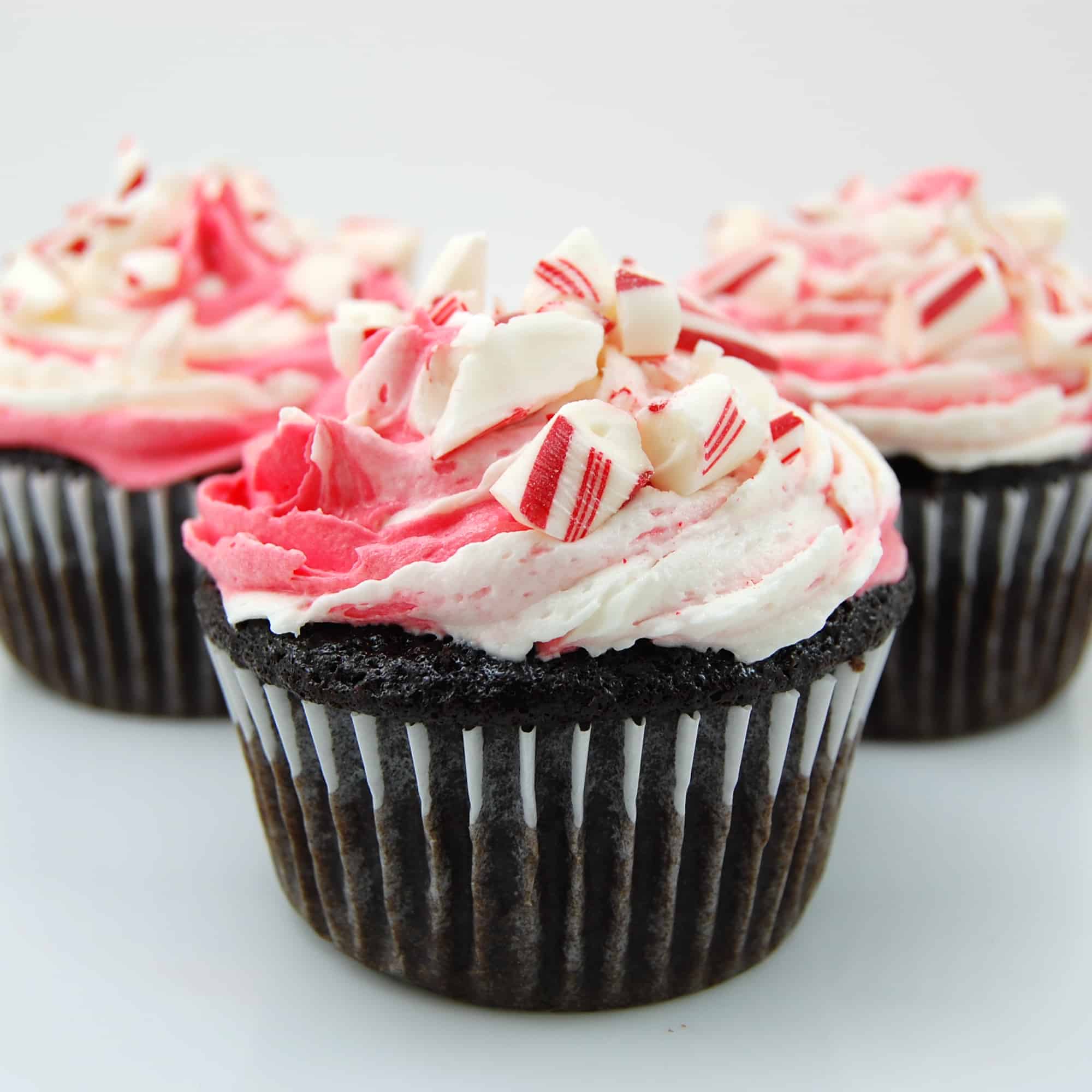 Back in October I was telling you about the most decadent, moist, and delicious cupcakes I have ever tasted. They were so perfect!
Today we had a pitch in at work and I wanted to bring a seasonal cupcake to share. Using the batter from those amazing cupcakes, I added chocolate chips and peppermint extract to create some amazing christmas cupcakes.
Garnished with crushed candy canes, these decadent peppermint infused cupcakes with a creamy peppermint buttercream frosting, are sure to please the biggest grinch! 🙂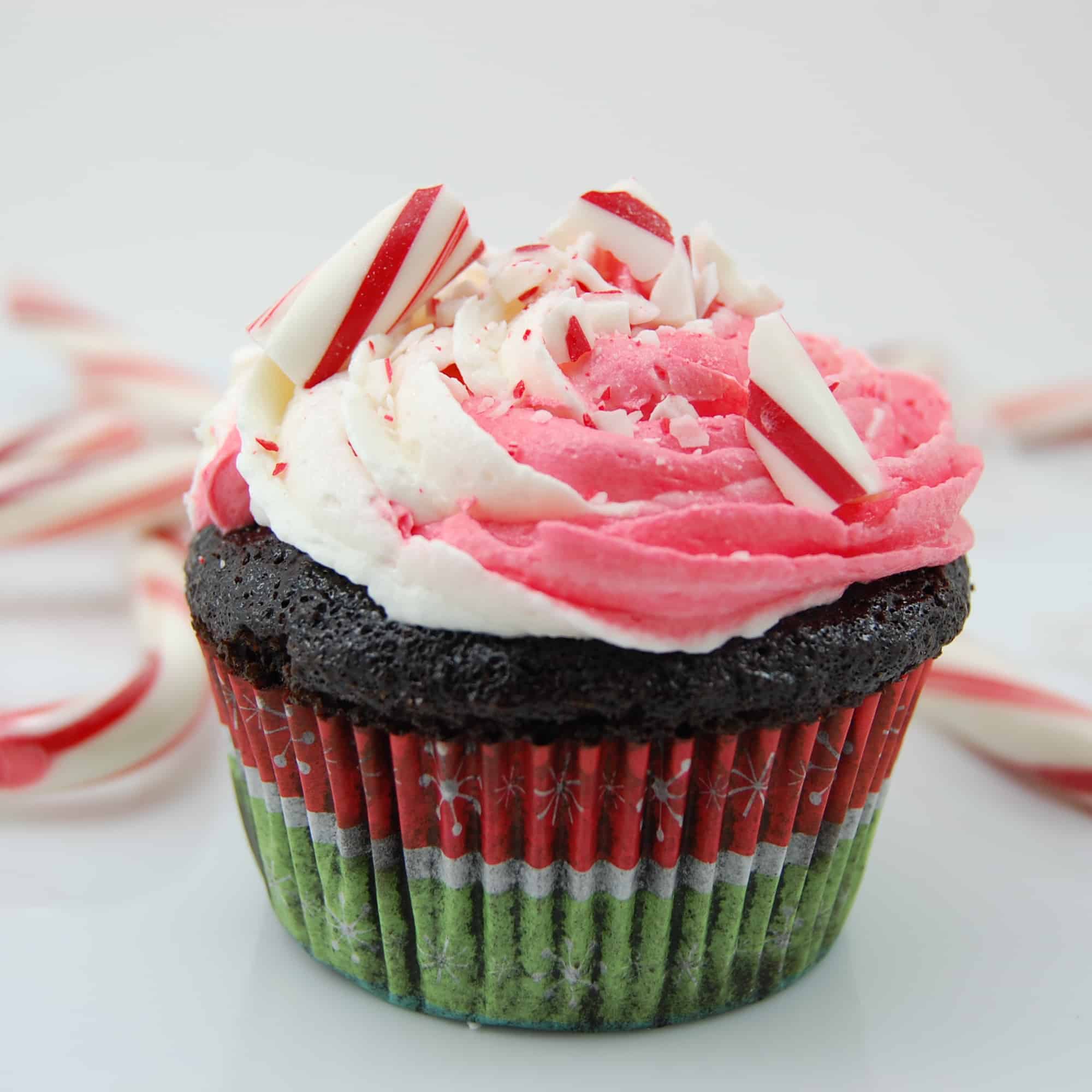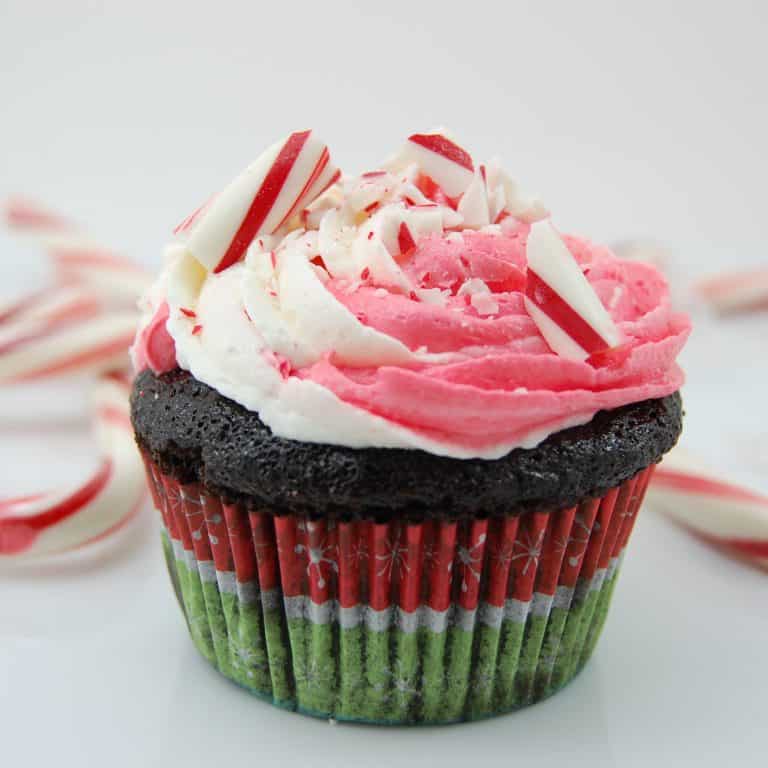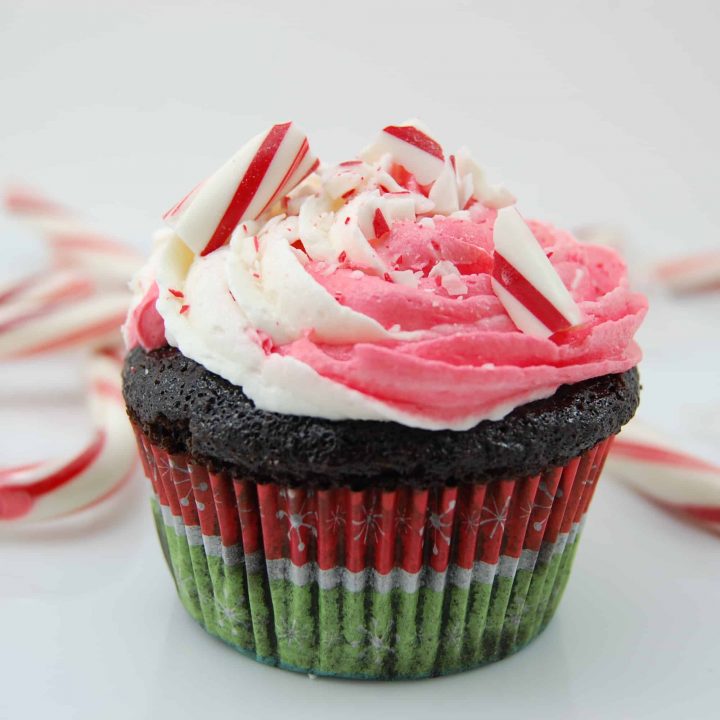 Chocolate Peppermint Cupcakes
Ingredients
For Chocolate Peppermint Cupcakes:
2 cups sugar
1 3/4 cups all-purpose flour
3/4 cup unsweetened cocoa powder
2 teaspoons baking soda
1 teaspoon baking powder
1 teaspoon salt
2 eggs
1 cup buttermilk
1 cup strong black coffee (just brewed and still warm)
1/2 cup vegetable oil
1 teaspoon peppermint extract
1/4 cup chocolate chips
Peppermint Butter Cream Frosting:
3 cups confectioners' sugar
1 cup butter, room temperature
1 teaspoon peppermint extract
1 to 2 tablespoons whipping cream
6 candy canes, crushed

Instructions
Adjust oven rack to lower-middle position and preheat to 350 degrees F. Line muffin pan with baking cup liners.
In the bowl of a stand mixer fitted with the paddle attachment, stir together sugar, flour, cocoa, baking soda, baking powder and salt. Add eggs, buttermilk, coffee, oil and peppermint extract; beat on medium speed for 2 minutes. Fold in chocolate chips. Batter will be thin. Transfer batter to a glass measuring cup with a pour spout and pour batter evenly into prepared pans.
Bake at 350 degrees for 15 minutes or until wooden pick inserted in center comes out clean. Remove cupcakes from pan. Cool the cupcakes in pan for 10 minutes. Remove from the pan and let cool completely on a cooling rack.
To make butter cream frosting, In a stand mixer fitted with the whisk attachment, mix together sugar and butter. Mix on low speed until well blended and then increase speed to medium and beat for another 3 minutes.
Add peppermint extract and heavy cream and continue to beat on medium speed for 1 minute more.
To make two color swirls. Divide frosting into two separate bowls. Color each bowl of frosting your desired color. Place each color in separate disposable decorators bags. Place the two filled disposable decorators bags into a large decorators decorating bagfitted with the 1M decorating tip and approximately 1/4″ above cupcake top at a 90° angle to cupcake surface, pipe a spiral of icing, beginning at the outer edge and working inward.
Source:
adapted from
Hersheys