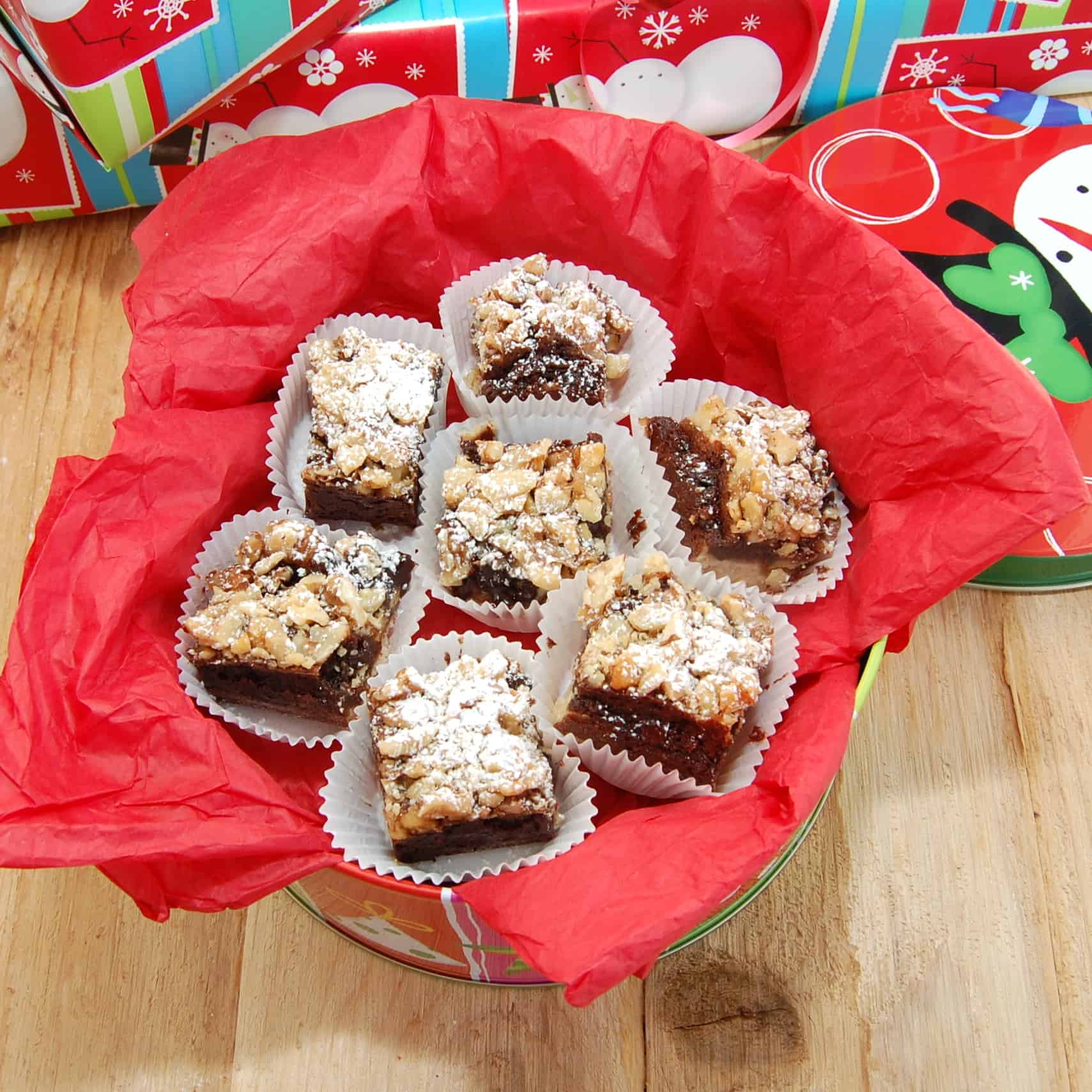 If you are looking for the perfect homemade gift, look no further. The dark, rich, gooey bars are not only a cinch to make, they are delicious as well.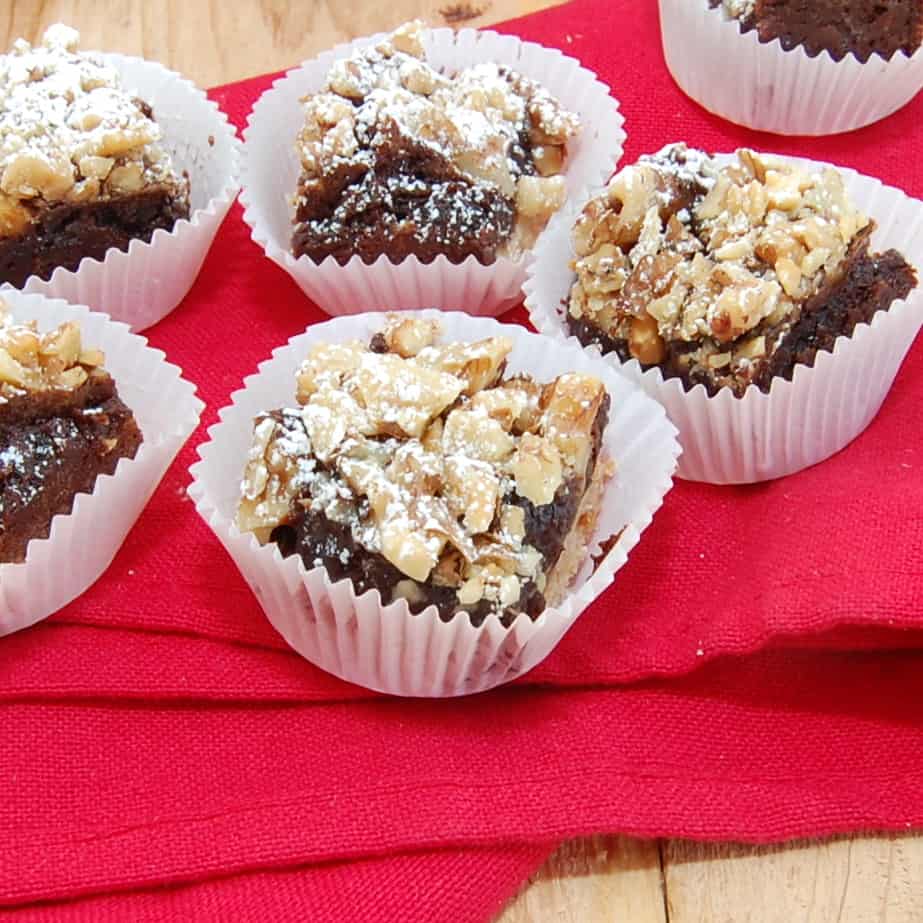 Chock-full of walnuts, chocolate and rum, these bars are sure to please any chocolate lover. They are super rich, so I like to cut them into bit-sized portions and serve in mini muffin liners.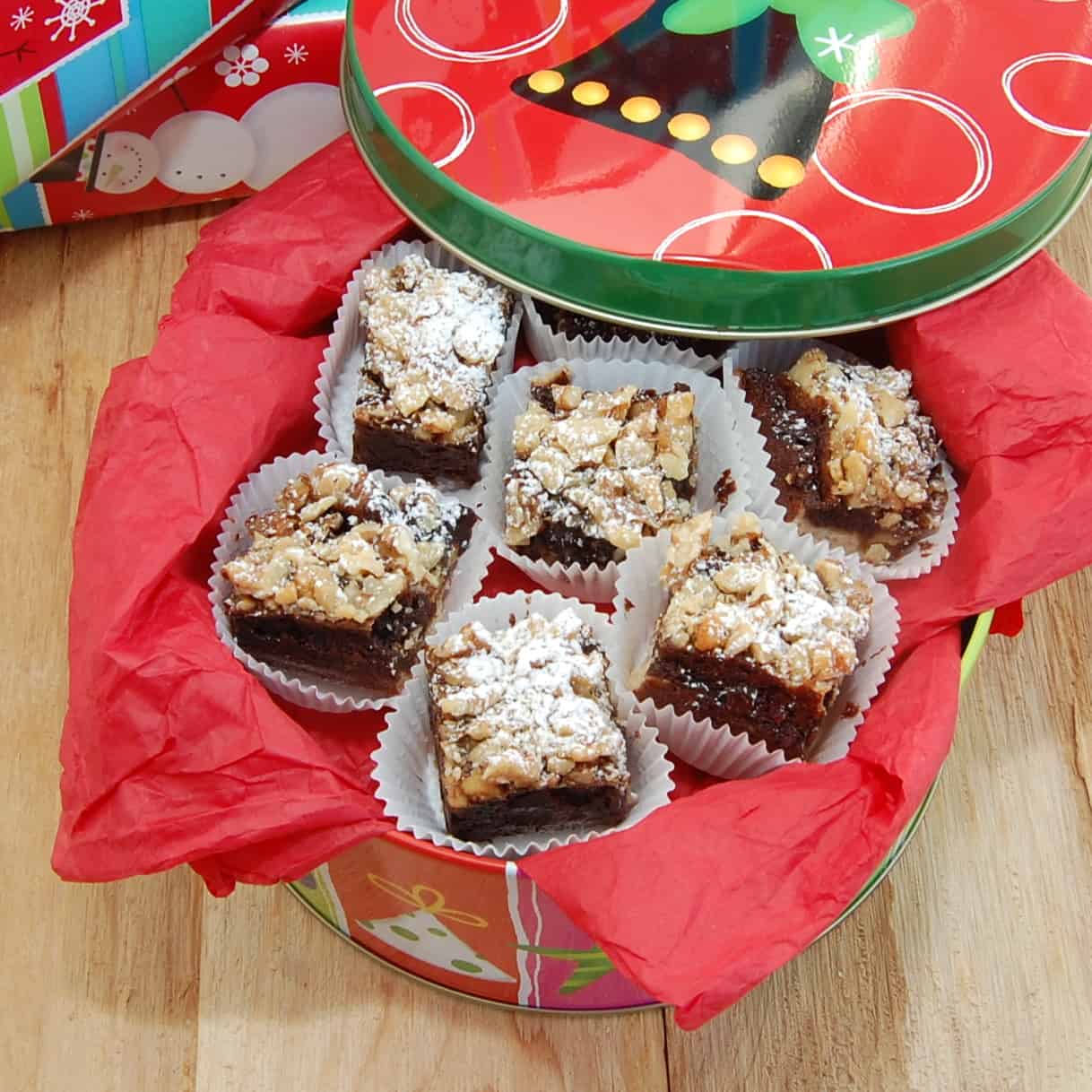 A buttery, flaky crust is topped with a rich chocolate walnut filling to create a truffle bar that even the biggest Scrooge would appreciate! 🙂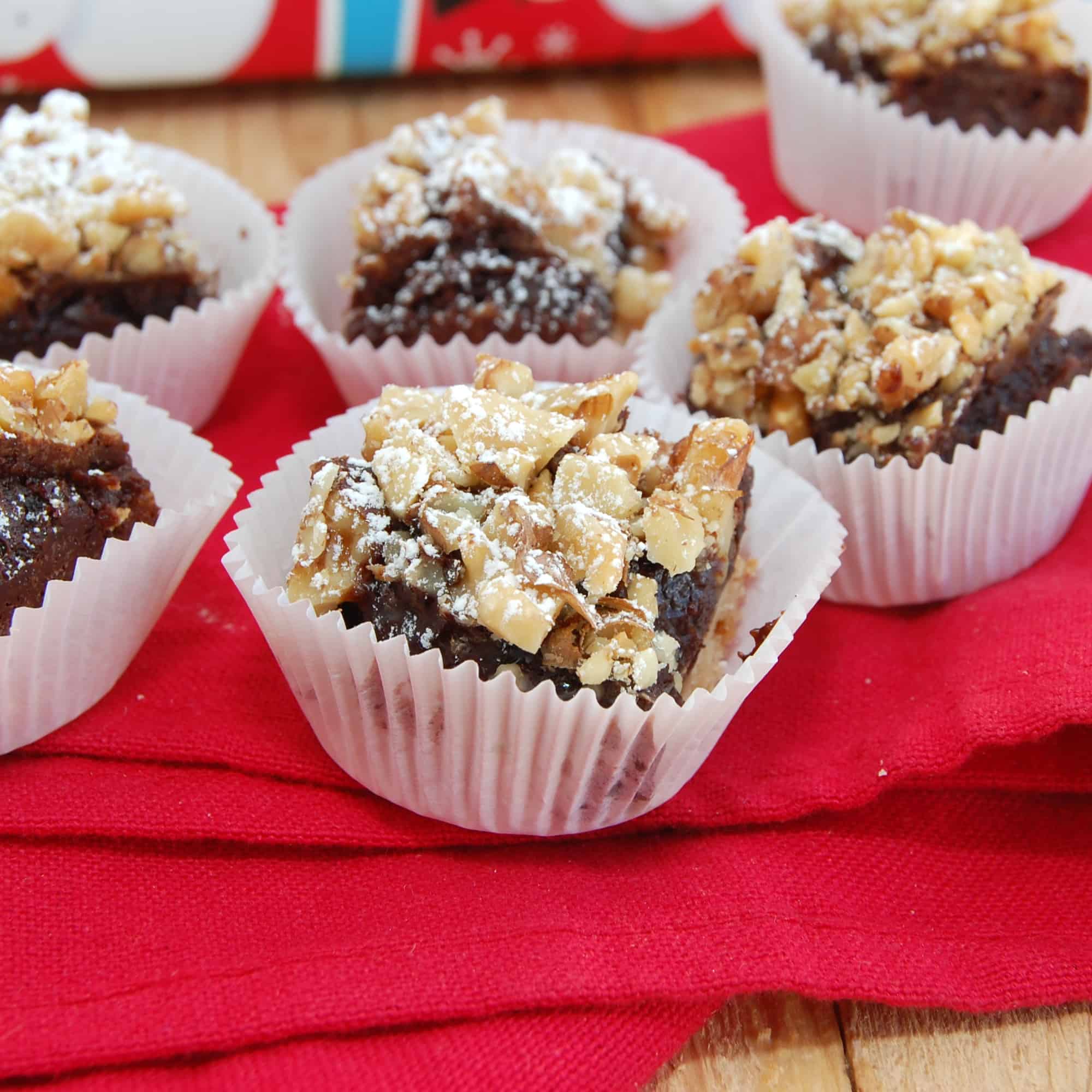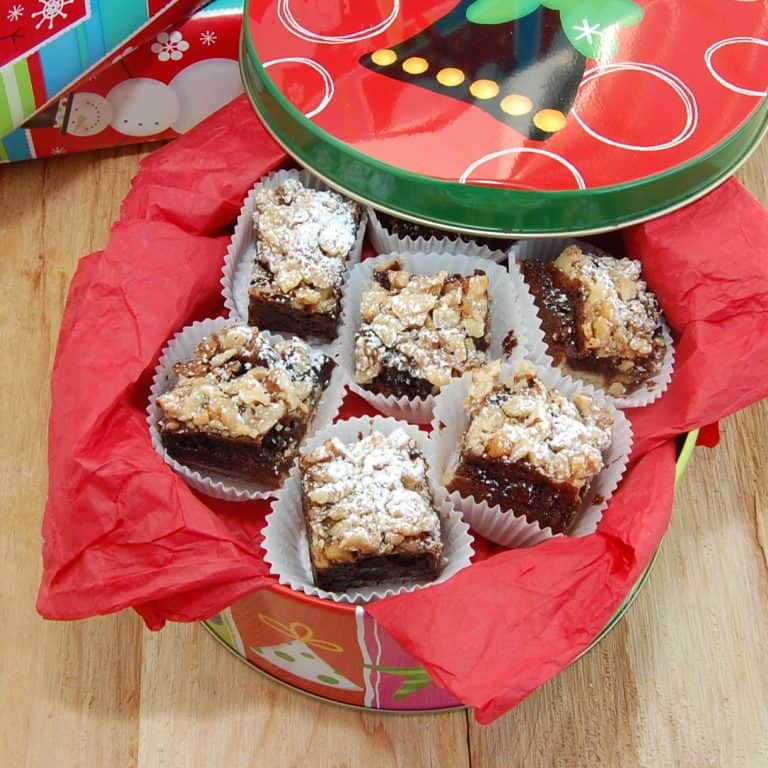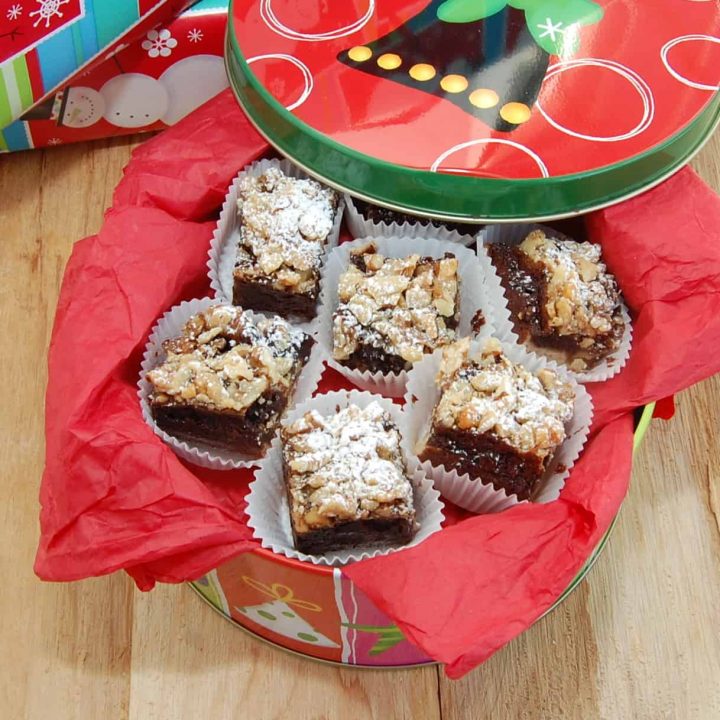 Chocolate Walnut Truffle Bars
Total Time:
1 hour
35 minutes
Ingredients
For the Crust:
1 cup all purpose flour
3 tablespoons brown sugar
1/4 teaspoon salt
6 tablespoons unsalted butter, cold, cut into small pieces
For the Filling:
1 ½ cups walnuts, toasted and chopped
1 cup semisweet chocolate chips
6 tablespoons light corn syrup
1/4 cup granulated sugar
1 tablespoon unsalted butter
1 tablespoon unsweetened cocoa powder
1 teaspoon instant espresso powder
1/4 teaspoon salt
2 eggs, room temperature
1 tablespoon dark rum
Instructions
Preheat the oven to 350 degrees F. Butter the bottom and sides of a 9-inch square baking pan. Put a long piece of parchment paper in the bottom of the pan, letting the parchment extend two sides of the pan and overhang slightly on both ends. (This will make it easy to remove the bars from the pan after they have baked.) Butter the parchment.
Spread the walnuts onto a baking sheet and place in preheated oven 5-7 minutes until fragrant. Shake the baking sheet halfway through baking so the nuts will toast evenly. Remove nuts from oven and set aside to cool completely. Once cool, chop nuts and set aside.
Place flour, brown sugar and salt in the bowl of a food processor fitted with a metal blade. Process with six 1-second pulses.
Remove cover of food processor and sprinkle the butter evenly over the dry ingredients. Cover and process with 12 1-second pulses.
Transfer dough prepared baking pan and press evenly into the bottom of the pan. Bake for 15 minutes, or until barely golden brown; cool completely on wire rack.
In a medium heatproof bowl, combine chocolate, corn syrup, sugar, butter, cocoa, espresso powder, and salt. Melt in microwave heating with 30-second bursts, stirring after each interval, until smooth. Add eggs one at a time, stirring well after each addition. Blend in rum. Pour mixture over cooled crust.
Sprinkle walnuts over the chocolate and press into batter. Bake 18-20 minutes, or until bars are set. Cool completely on wire rack then transfer to the refrigerator to chill before cutting into squares.
Holding onto the parchment, lift bars out of the pan and onto a cutting board. Cut into bars and serve.