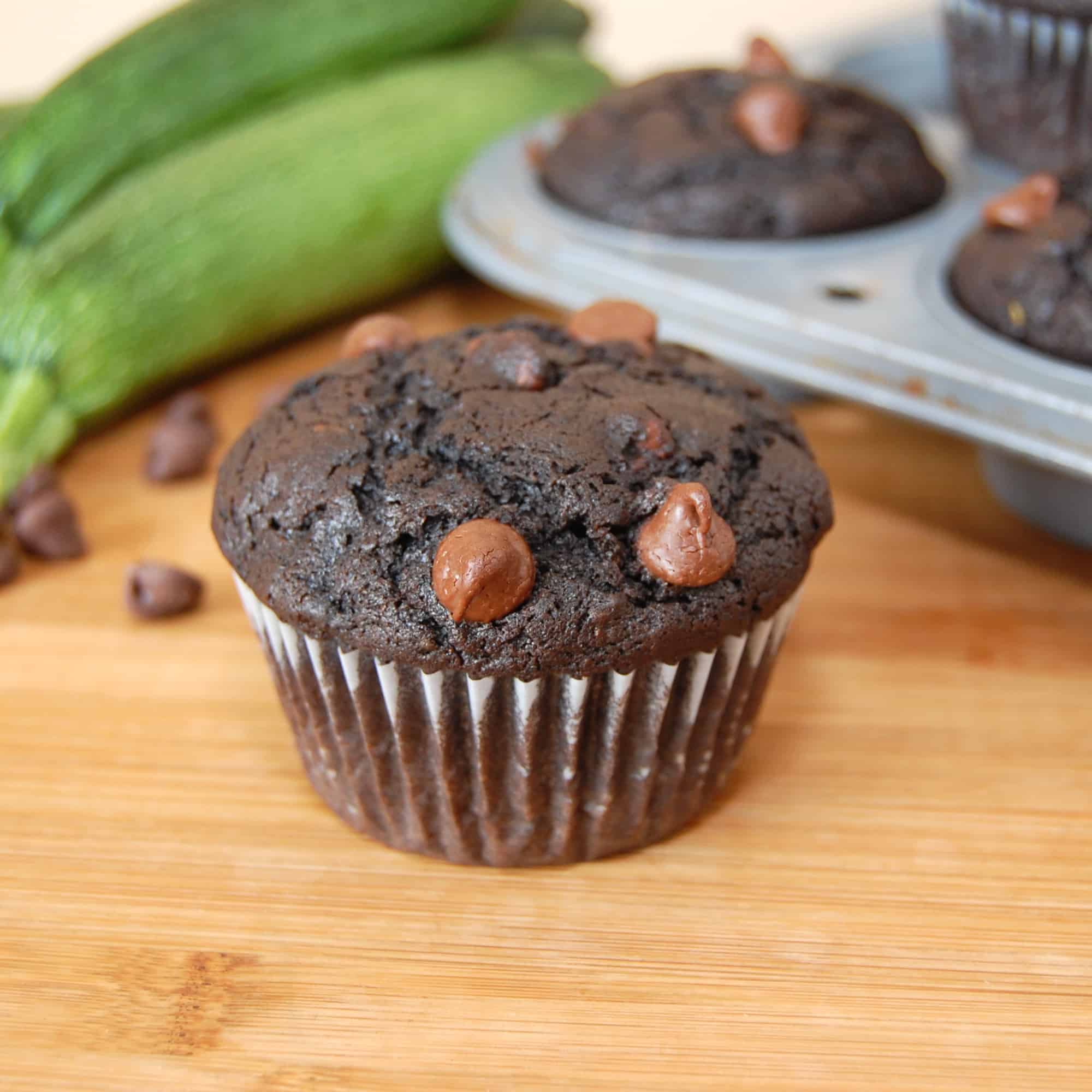 Living in Indianapolis we were very spoiled with the wonderful farmers markets that they have year round. Wondering around the farmers market was one of my favorite things to do on a Saturday morning. Since we have been so busy relocating to Peoria, we have not been to a local farmers market in a while. That all changed this past weekend when Andrew and I went to the Peoria Riverfront Farmers Market. They had a wonderful selection of Illinois grown fruits and vegetables, local meats, cheeses, freshly baked breads, herbs, flowers, and local arts and crafts. We walked away with some delicious zucchini, green beans and peaches and cream sweet corn. I really enjoy purchasing the local produce from the farmers markets, they are always so fresh and have the best flavor.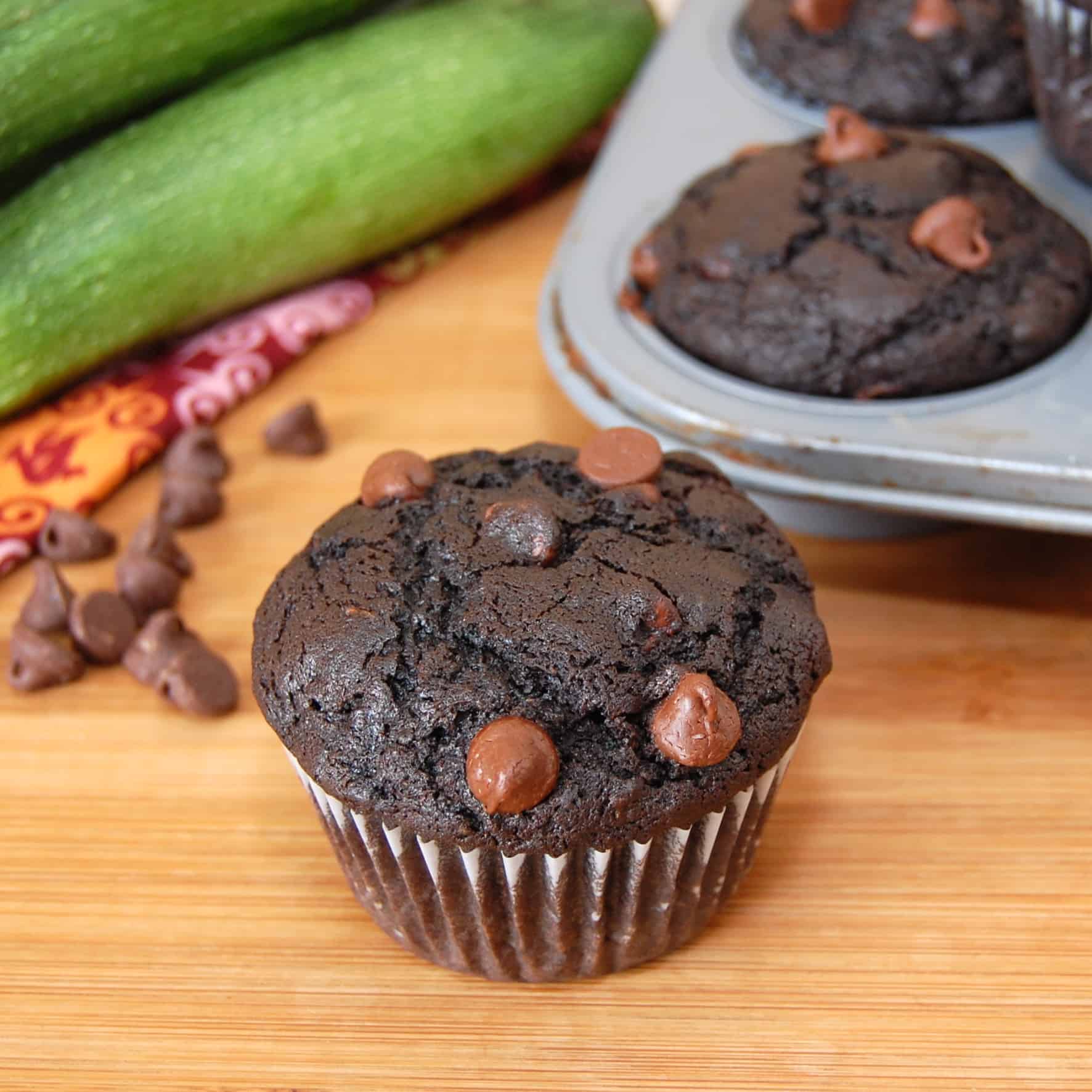 When I purchased the zucchini I had this recipe in my mind. I love zucchini bread but I wanted to try a chocolately portable version. These rich dark chocolate muffins are packed with grated zucchini, cocoa and chocolate.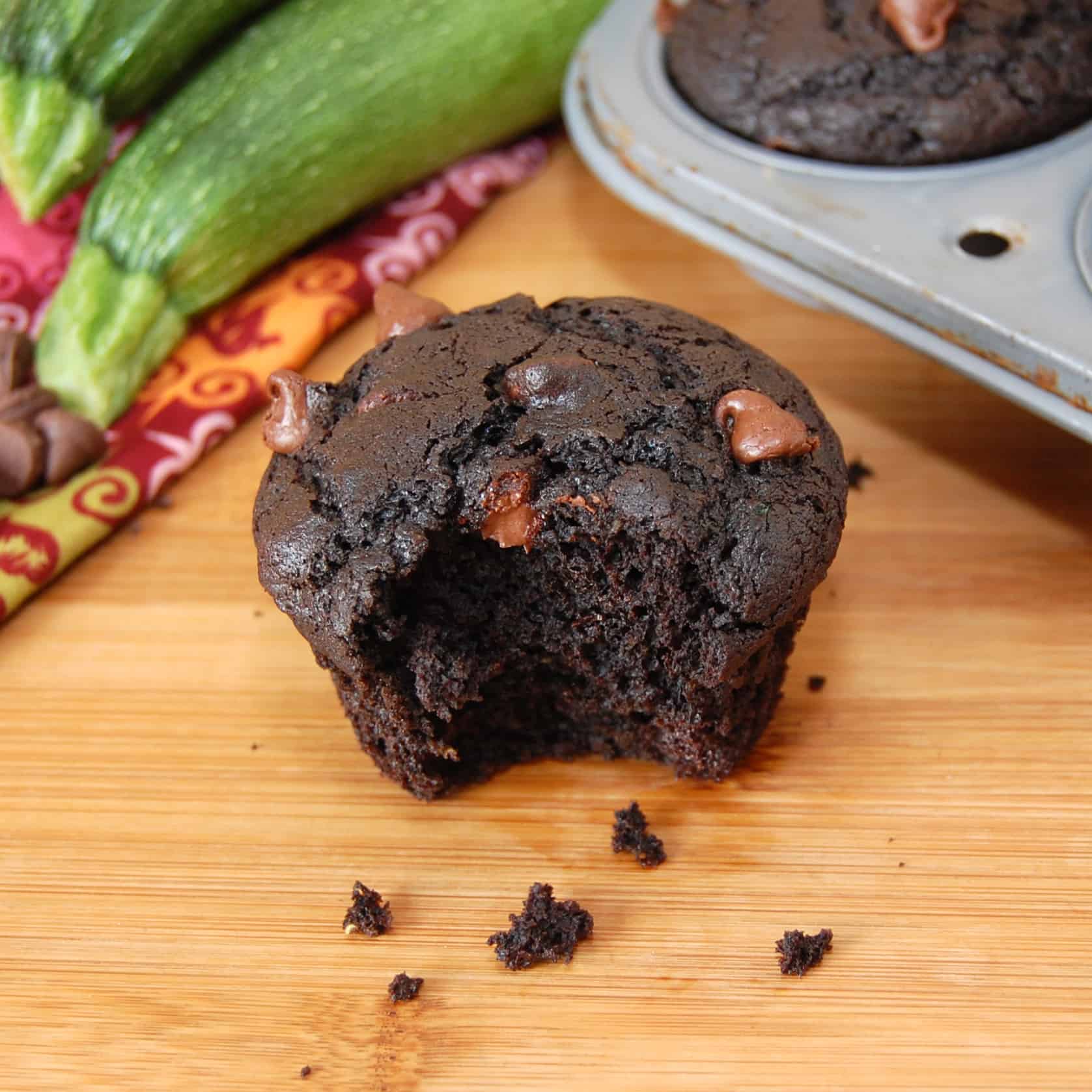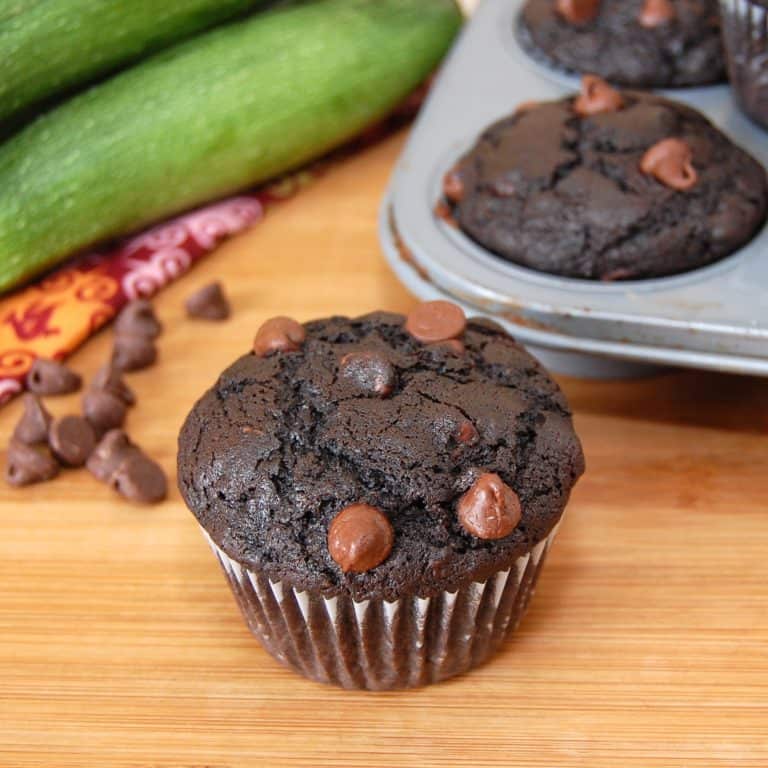 Chocolate Zucchini Muffins
Yield:
20 standard muffins
Ingredients
2 cups all purpose flour
1 cup cocoa, sifted
1/2 teaspoon salt
2 teaspoon baking soda
1 teaspoon allspice
1 1/2 teaspoons cinnamon
1 1/2 cups brown sugar
1/4 cup melted butter
3/4 cup vegetable oil
3 eggs
1 teaspoon vanilla
1/2 cup buttermilk
2 cups zucchini, washed and dried, ends and stems removed, cut in half lengthwise and seeded, and grated
1 cup semi-sweet chocolate chips
Instructions
Preheat oven to 350 degrees F. Line 20 muffin cups with muffin liners or spray with nonstick cooking spray.
In a large bowl whisk together flour, cocoa, salt, baking soda, allspice and cinnamon; set aside.
In a medium bowl whisk together the sugar, butter and oil. Beat in eggs, one at a time until combined. Stir in vanilla, buttermilk, zucchini and chocolate chips. Gently stir the liquid ingredients into the dry ingredients until just combined.
Divide batter equally among prepared muffin cups. Bake until toothpick inserted into the center comes out clean and muffin tops are springy to the touch, 20 to 24 minutes; rotating halfway through baking time. Cool muffins in muffin tin for 5 minutes, then transfer to wire rack and cool 5 minutes before serving.
Source: 101 Cookbooks originally adapted from Rebar: Modern Food Cookbook