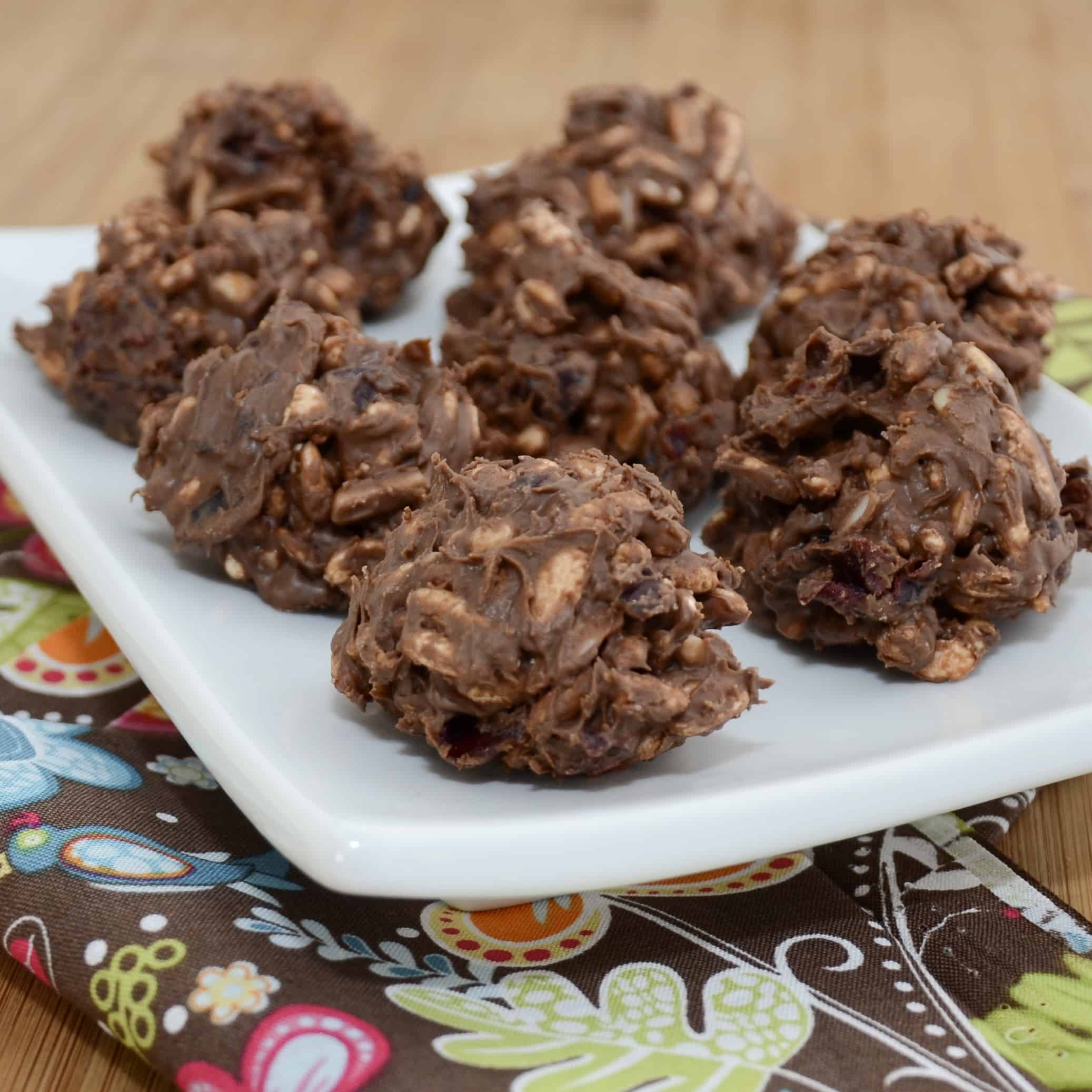 Somedays you just need a chocolate fix. These bite-sized crisps will satisfy your chocolate craving without wrecking your diet.
Each crisp is only 62 calories and packed with two different types of chocolate, almonds, and dried cherries. I can't wait to give these a try using different combinations of chocolate, fruit and nuts!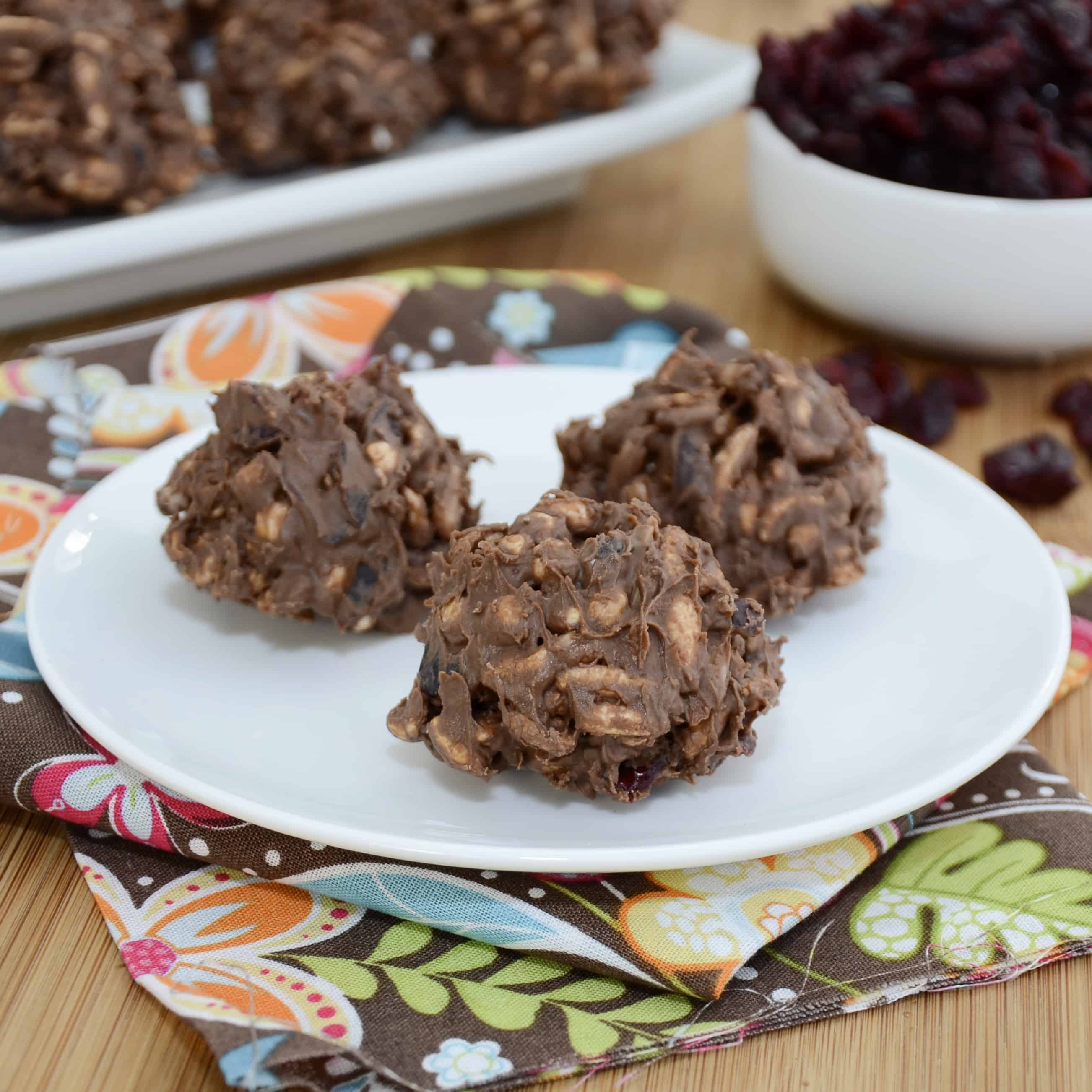 These bite sized crisps would make the perfect Valentines Day treat for your sweetie, that is if they last that long! 😉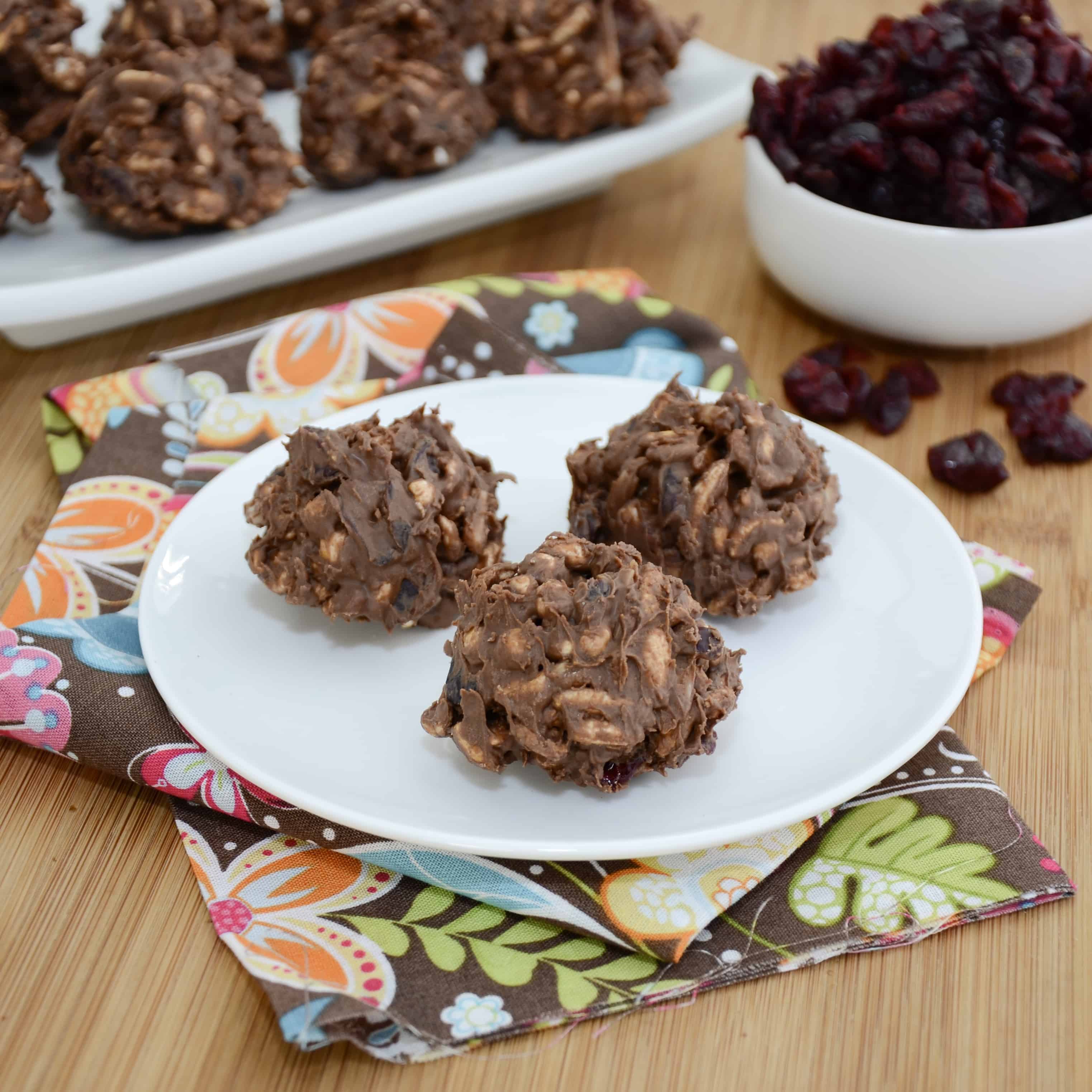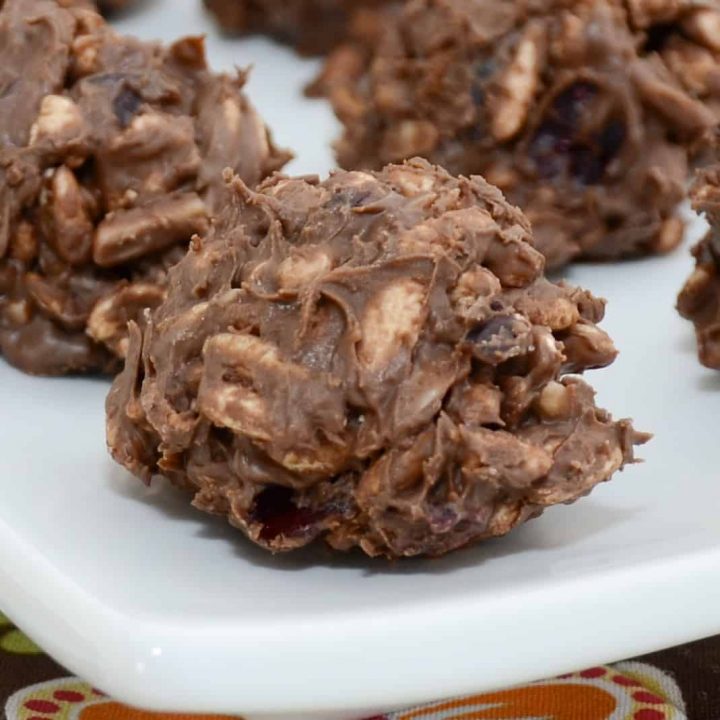 Double Chocolate Almond Cherry Crisps
Yield:
36 servings (serving size: 1 crisp/ 62 calories)
Cook Time:
1 hour
5 minutes
Total Time:
1 hour
10 minutes
Instructions
Cover a large baking sheet with wax paper.
in a medium glass bowl place semisweet and white chocolate chips; microwave on high 45 seconds. Stir, and microwave an additional 45 seconds or until almost melted. Stir until smooth. Add cereal and remaining ingredients; stir quickly to combine. Drop mixture by tablespoonfuls onto prepared baking sheet; chill 1 hour or until firm.