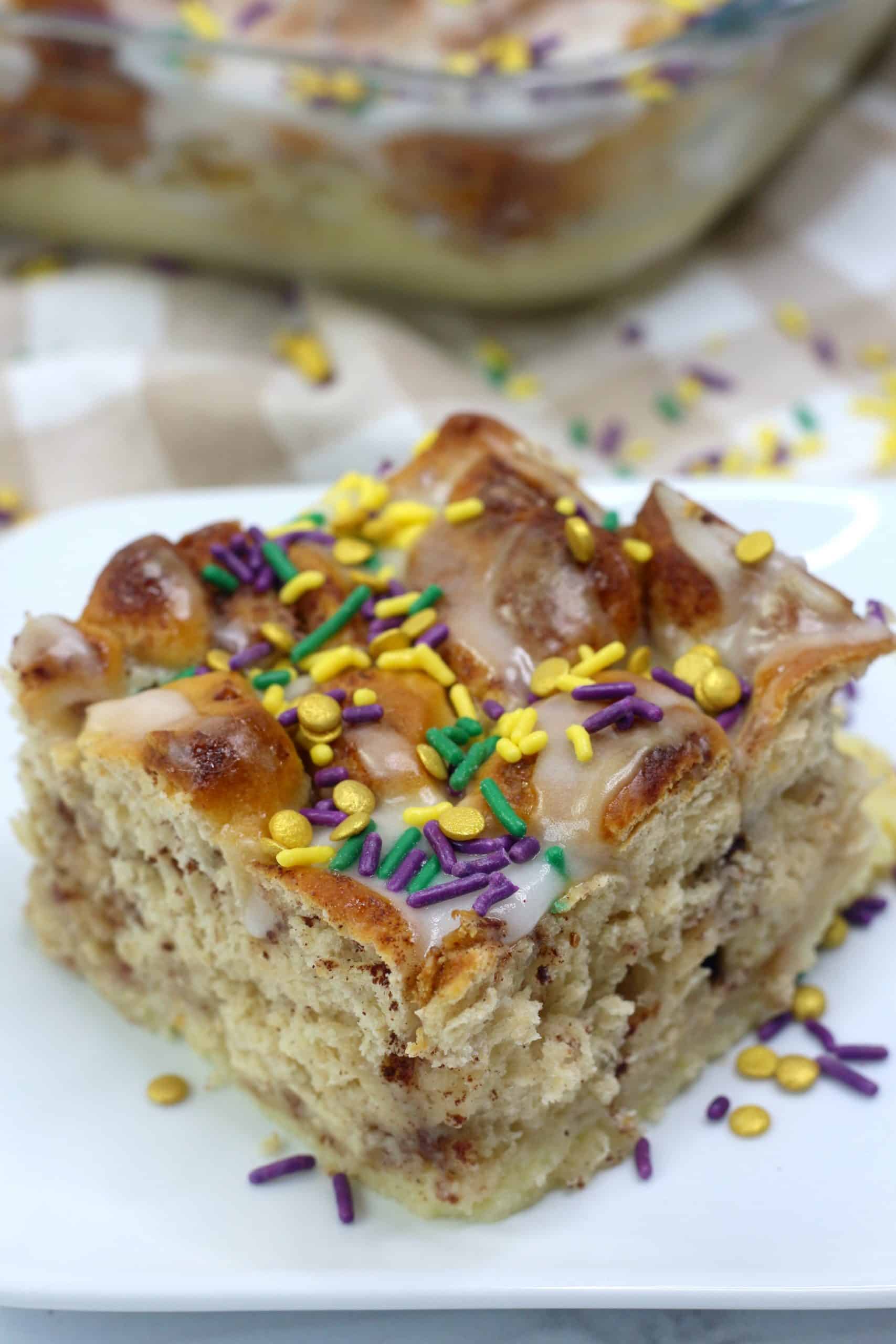 You won't believe how incredible this Easy Bubble Up King Cake Recipe is! You can throw together a batch of this king cake with just 6 ingredients! The secret is fluffy, delicious cinnamon rolls. They have the perfect flavor and texture, and once you dig in, you can't help but want more and more.
Scroll to bottom for printable recipe card.
Bubble Up King Cake Recipe
Now you can go to your local store or market and find a pre-packed king cake, but it's not near as amazing as this recipe! This bubble up king cake is seriously irresistible. There are so many parts of this cake that are incredible; it's hard for me to decide which is my favorite part. The soft cinnamon rolls that have the perfect amount of gooey cinnamon, the sweet cream cheese topping or the Mardi Gras themed sprinkles! It's too hard for me to decide, so you should make a king cake and decide for yourself.
If you celebrate Mardi Gras or you just want a fun and playful dessert option, this easy cake recipe is a wonderful idea. I love making food that leaves an impact on family and friends. The last time I hosted a get-together and served this bubble up king cake recipe, everyone seriously devoured it so fast! I didn't even have so much as the tiniest crumb left. That's how I know everyone loved it.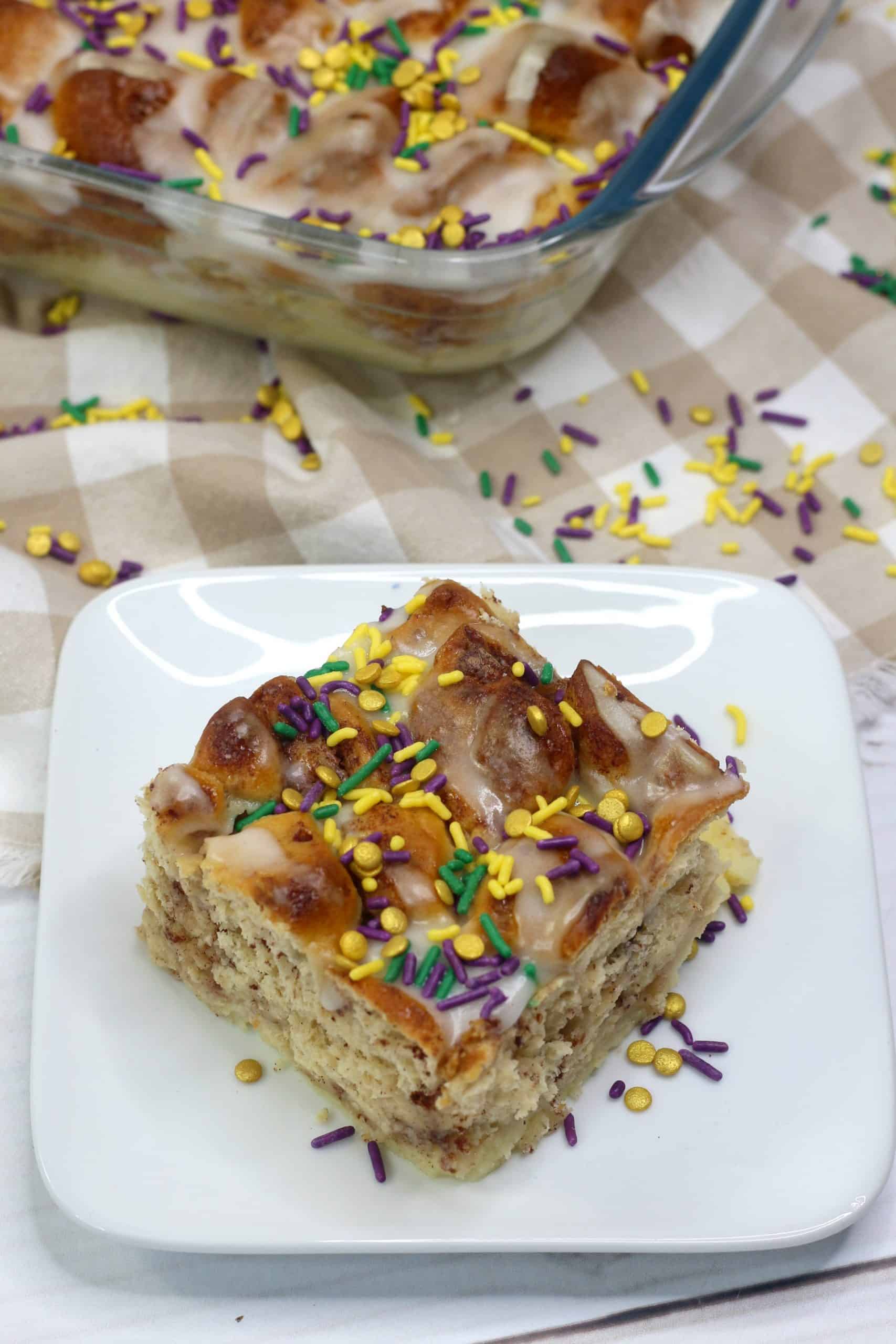 While this king cake is well known for Mardi Gras, you can actually make it for any occasion. Just add different colored sprinkles or skip them altogether. It truly doesn't matter and is excellent for all sorts of parties and get-togethers. There is significant meaning behind this cake, but you can make the adjustments and make it ordinary every once in a while.
What is a Bubble Up Recipe?
A King Cake is a well-known dessert that has been around and eaten for Mardi Gras for the last 300 years. The bubble up version is made with cinnamon rolls and is called that because it looks like the king cake is bubbling. The most significant part of making a King Cake is placing a plastic baby in the cake. This represents the life of Jesus. Back in the day, if you were the one who got the piece of cake with Baby Jesus, then you were the "king" for the day. Nowadays, if you end up with the baby in your piece, you are the lucky one who gets to make or buy the cake for the next get together!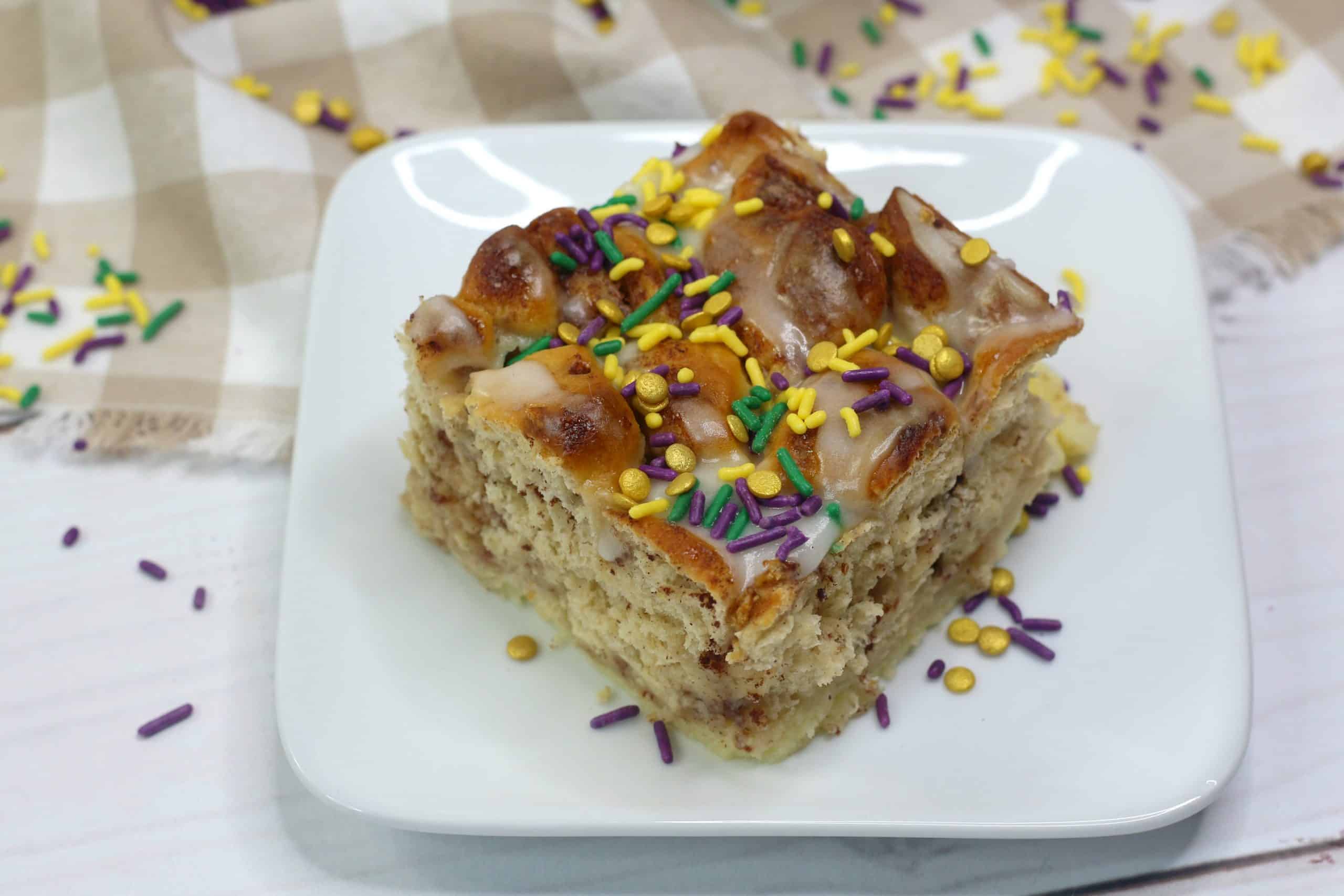 The bubble cake recipe has the traditional colors of Mardi Gras, which are yellow, green, and purple. Each color has a different meaning, and that's why the colors are used for pretty much all Mardi Gras events and foods. Yellow stands for power, while purple stands for justice, while green stands for faith. Adding those colors to the bubble up cake for Mardi Gras is a great representation of such a big event!
Do You Bake The Doll In the King Cake?
Yes, you can add the plastic baby doll in the King Cake and bake it. It's been done this way for a long time, and it's more than fine to bake the baby. Traditionally, when this started instead of using a baby doll, they would stick a bean in the cake instead. Either way, if you want to make a true King Cake, then adding the baby is an important step.
Ingredients
You simply just need 6 ingredients plus some sprinkles for this bubble up king cake! It can't be any easier, and every bite is so heavenly. You can't help but fall in love when that yummy flavor hits your tongue.
3 cans refrigerated Pillsbury cinnamon rolls – Make sure not to use the grands rolls, stick to the regular sized cinnamon rolls. They cook better.
package cream cheese – Make sure it's softened, but not melted.
granulated sugar
2 eggs – Use eggs that are room temperature for best results.
pure vanilla extract
non-milk – Any kind will do like almond, coconut, cashew, or anything else that works for you.
purple, yellow, green sprinkles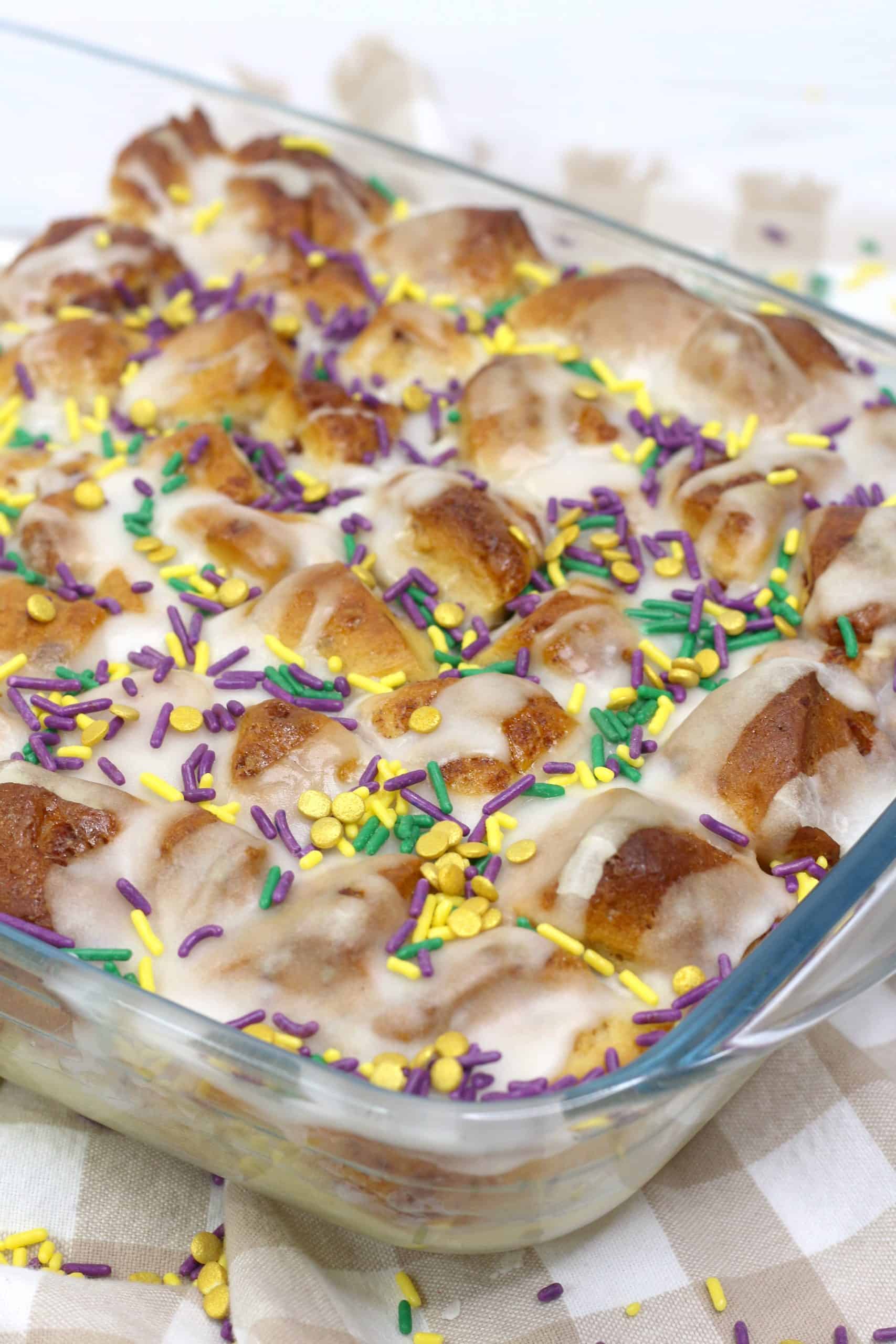 How to Make a Bubble Up King Cake Recipe
You only need to bake the king cake for around 30 minutes, so you can be enjoying the fantastic flavors within 1 hour of baking it! The best part is that you can eat it warm or let it cool to room temperature before digging in.
First Step: Begin by warming up your oven to 375 degrees F.
Second Step: Use a 9×13 inch baking pan and spray some non-stick spray to prevent sticking.
Third Step: Remove the cinnamon rolls from the containers.
Fourth Step: Quarter each of the cinnamon rolls, so they are in 4 evenly sliced pieces.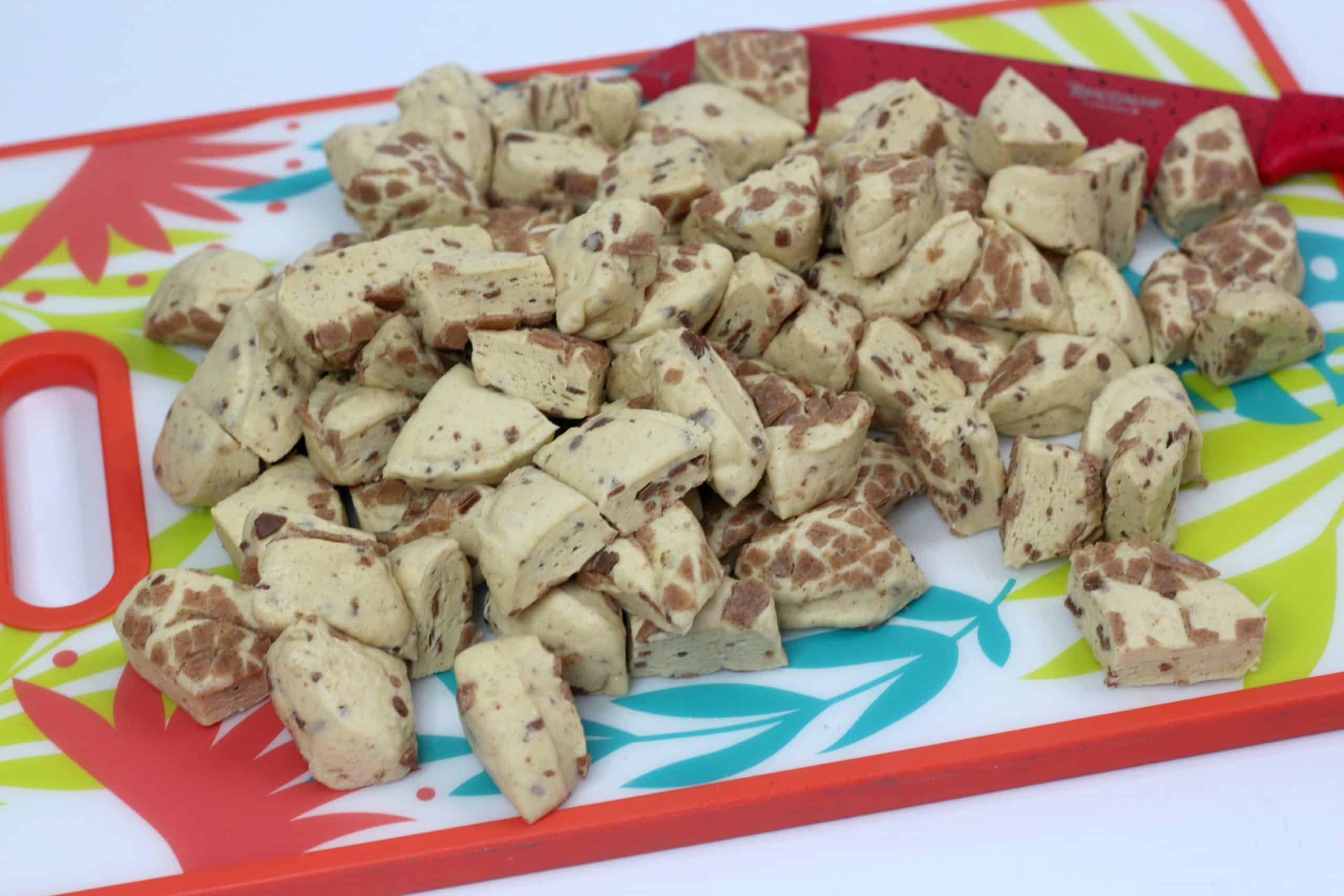 Fifth Step: Sprinkle the cinnamon roll pieces all over the bottom of the baking pan so that they are placed evenly.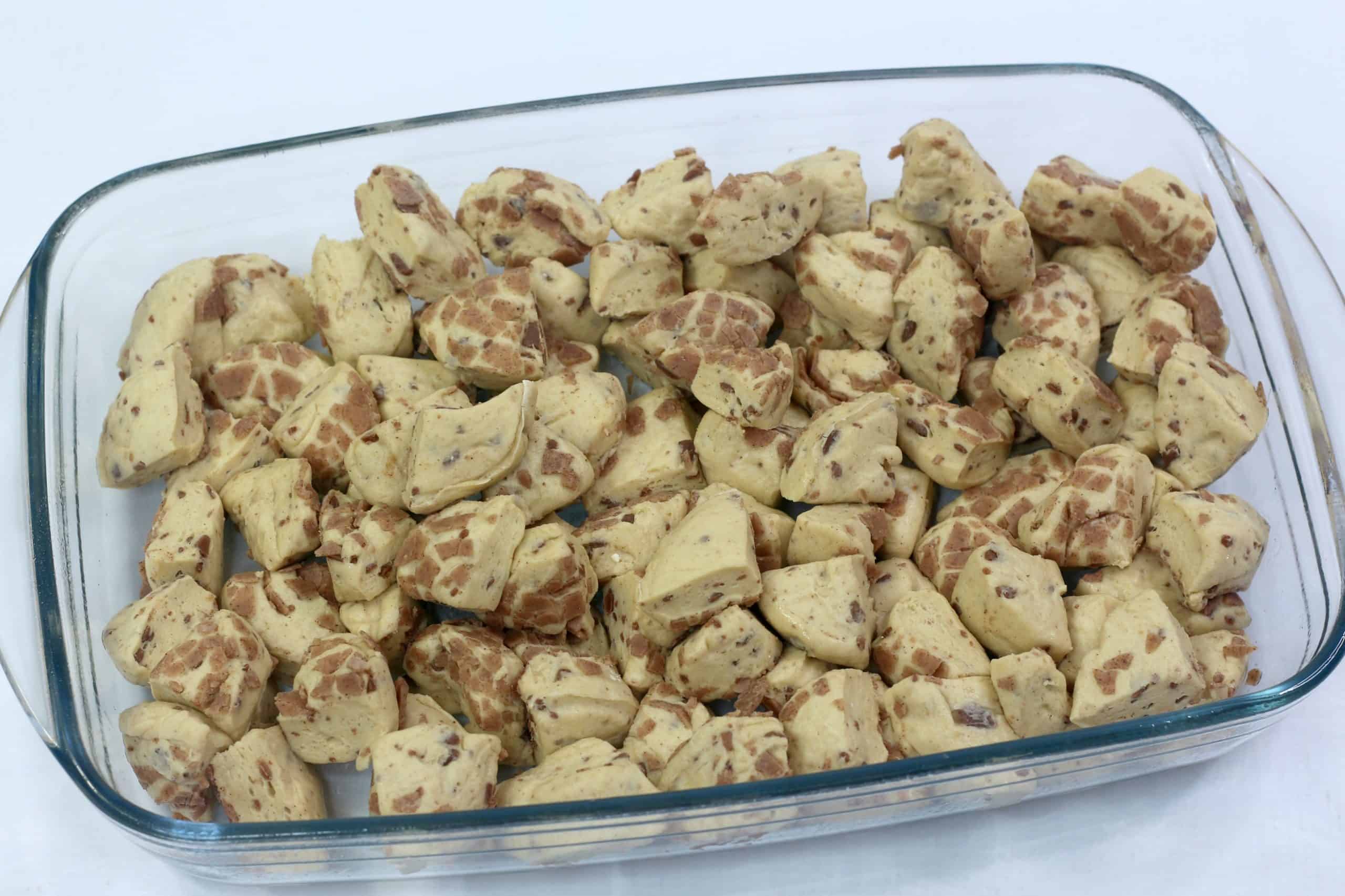 Sixth Step: Mix together the cream cheese and sugar in a medium bowl using a hand mixer until it's smooth and creamy.
Seventh Step: Add the eggs and pure vanilla extract to the cream cheese mixture. Mix well.
Eighth Step: Pour in the milk and continue mixing until well combined.
Ninth Step: Pour the mixture over the chopped cinnamon roll pieces.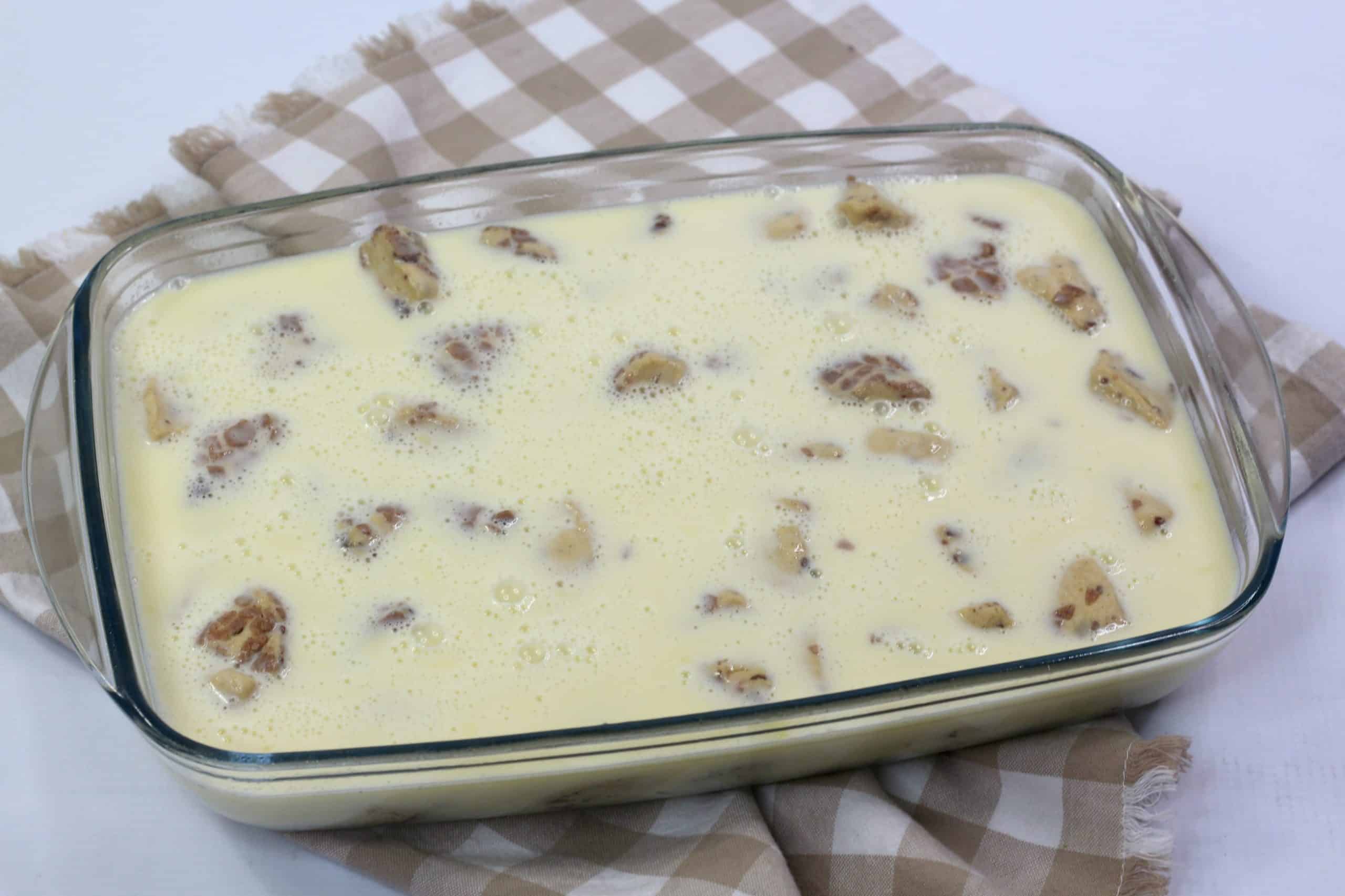 Tenth Step: Bake the cinnamon roll cake for 30-35 minutes.
Eleventh Step: Take the king's cake out of the oven and let it cool for 5-10 minutes.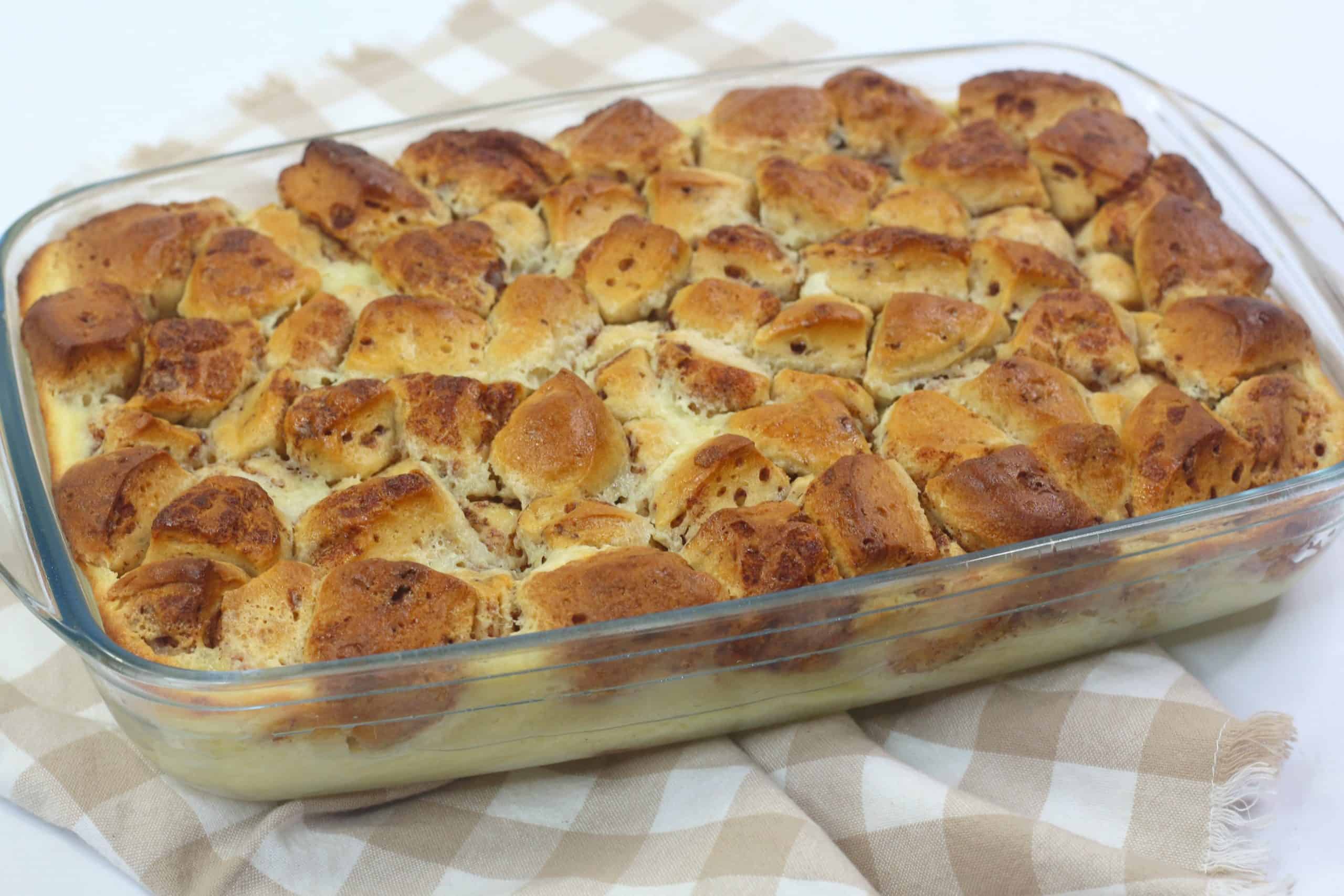 Twelfth Step: After letting the cake cool for a few minutes, add the icing that came in the tubes of cinnamon rolls.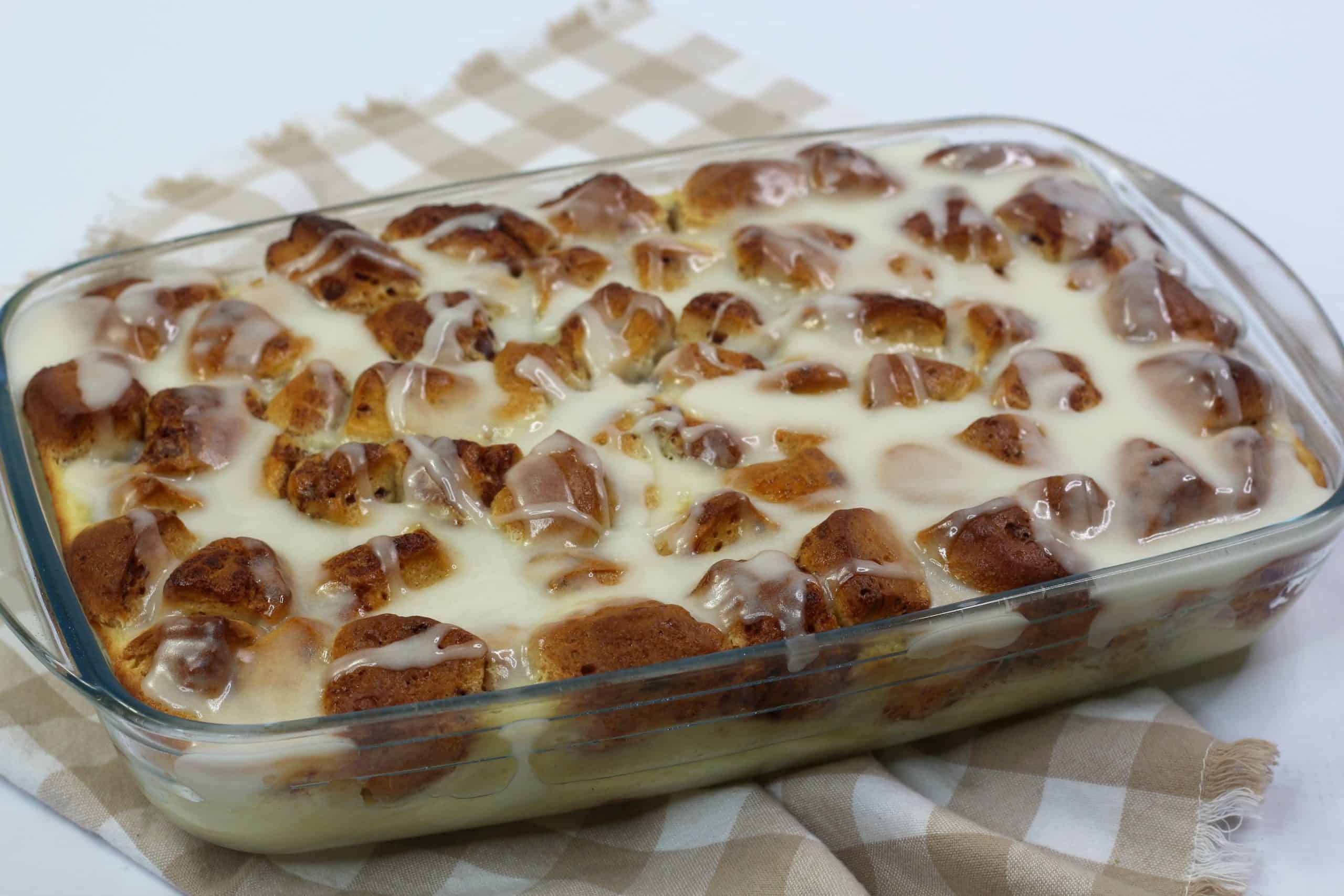 Thirteenth Step: Add sprinkles in purple, yellow, and green. Serve warm or let cool until it's room temperature.
Enjoy!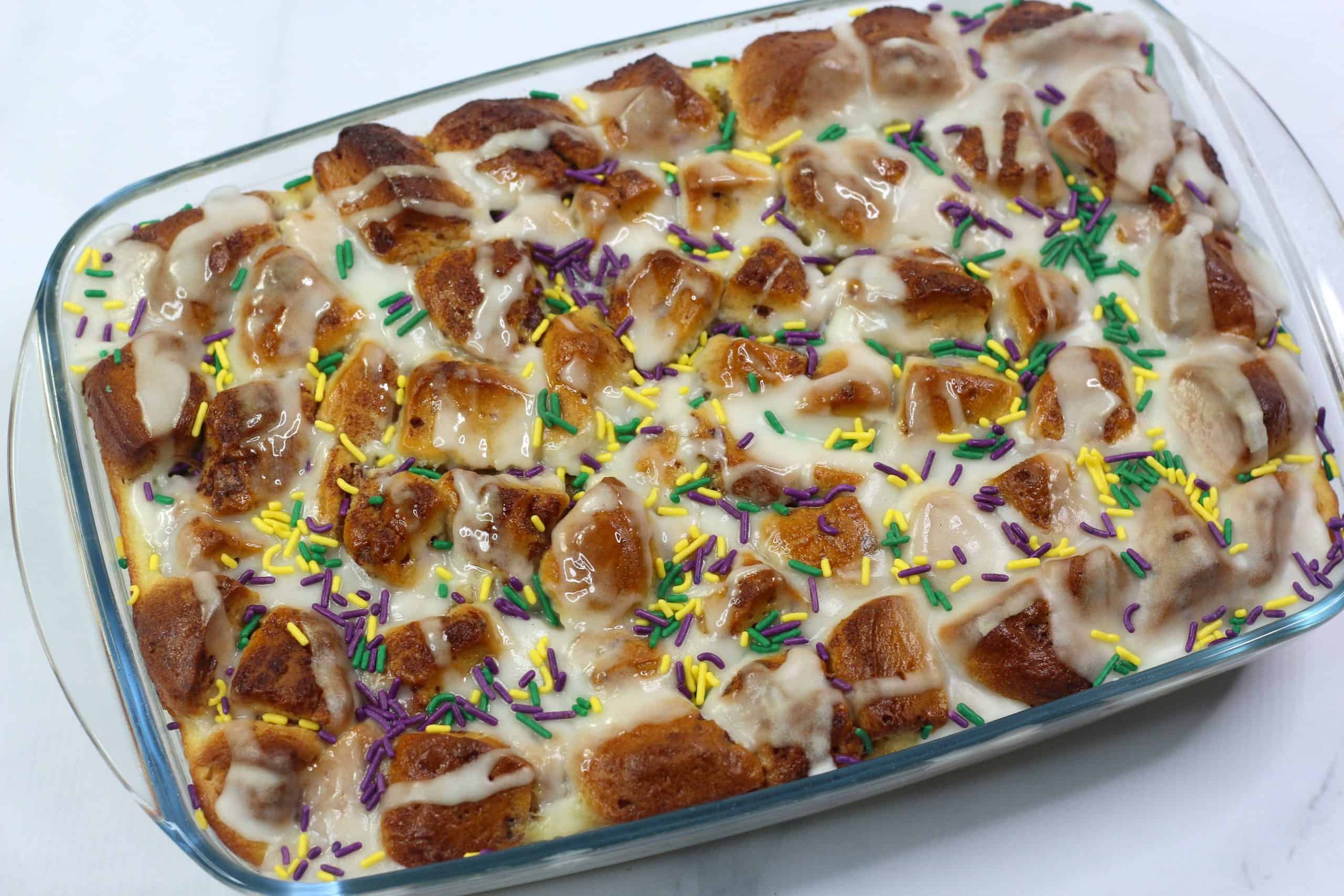 Now, remember to save this recipe on Pinterest for later 🙂

Pin this recipe now to remember it later
Easy Bubble Up King Cake Recipe
You won't believe how incredible this Easy Bubble Up King Cake Recipe is! You can throw together a batch of this king cake with just 6 ingredients!
Ingredients
3

cans refrigerated Pillsbury cinnamon rolls

1

8-oz package cream cheese, softened

purple

,

yellow, green sprinkles
Want to save this recipe? Enter your email below and we'll send the recipe straight to your inbox!
NOTE: By saving this recipe, you agree to join our weekly recipes newsletter.
Instructions
Preheat oven to 375 degrees.

Spray a 9x13-inch pan with non-stick baking spray.

Separate cinnamon rolls, from their containers.

Place the icing to the side to use later.

Cut each cinnamon roll into 4 pieces, quarters. .

Place the cinnamon rolls the prepared pan, evenly.

in a medium bowl add your cream cheese, and sugar.

Use a hand mixer, beat together cream cheese and sugar.

Add eggs and vanilla, mixing well.

Add milk and mix until combined.

Pour over chopped cinnamon rolls.

Bake for 30 to 35 minutes.

Remove from oven and cool for 5 to 10 minutes.

Spread cinnamon roll icing over top of casserole.

Sprinkle with colored sugar.
Follow me on Pinterest for daily delicious recipes!
Don't forget to check out some of my other delectable cake recipes. They are all delicious, and I can't wait for you to taste them.
Easy Tres Leches Cake – This is one of my favorite cake recipes ever. It's so simple and tastes like a million bucks!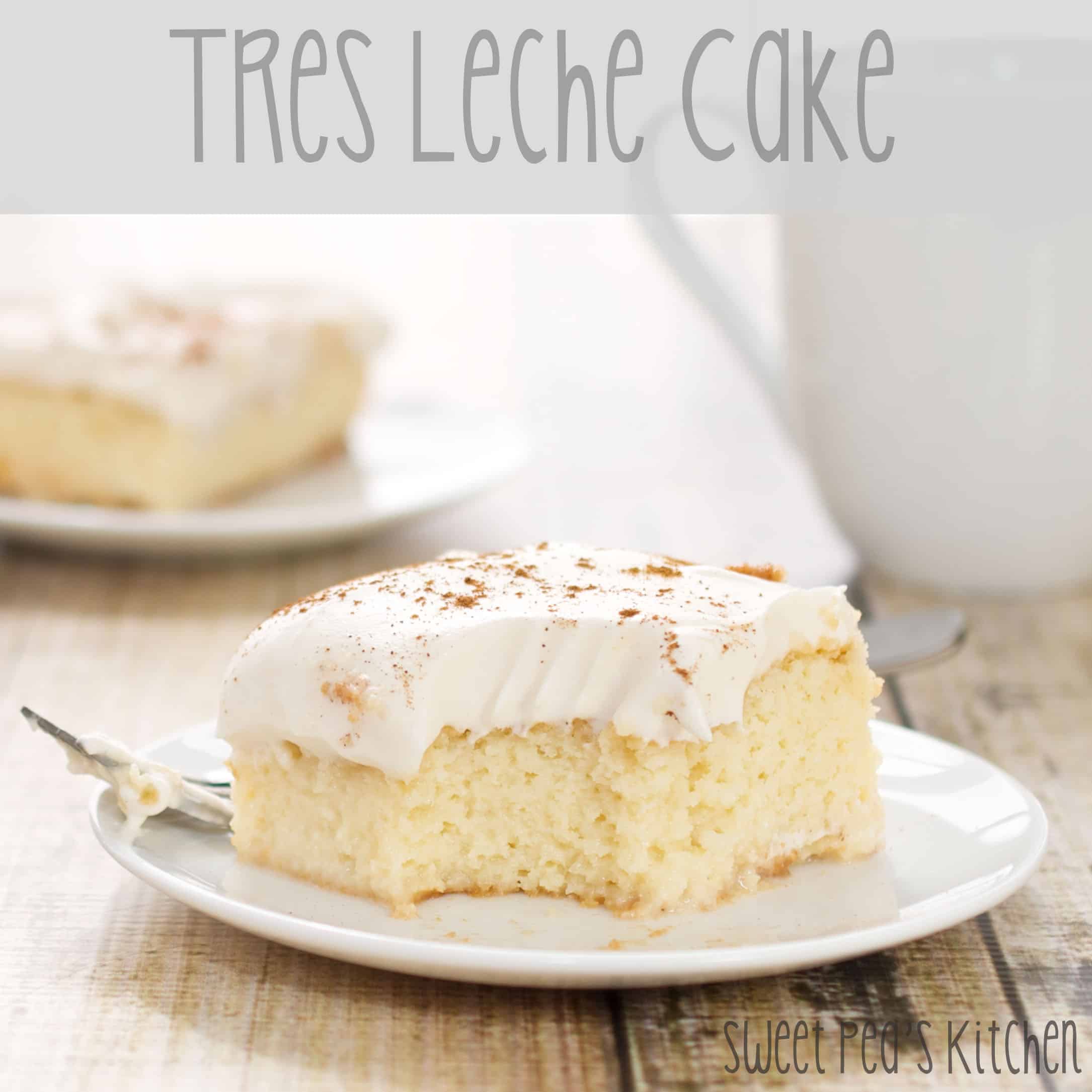 Layered Cinnamon Roll Cake – Oh, you can't get enough of this fluffy, moist cinnamon roll cake. It's so irresistible.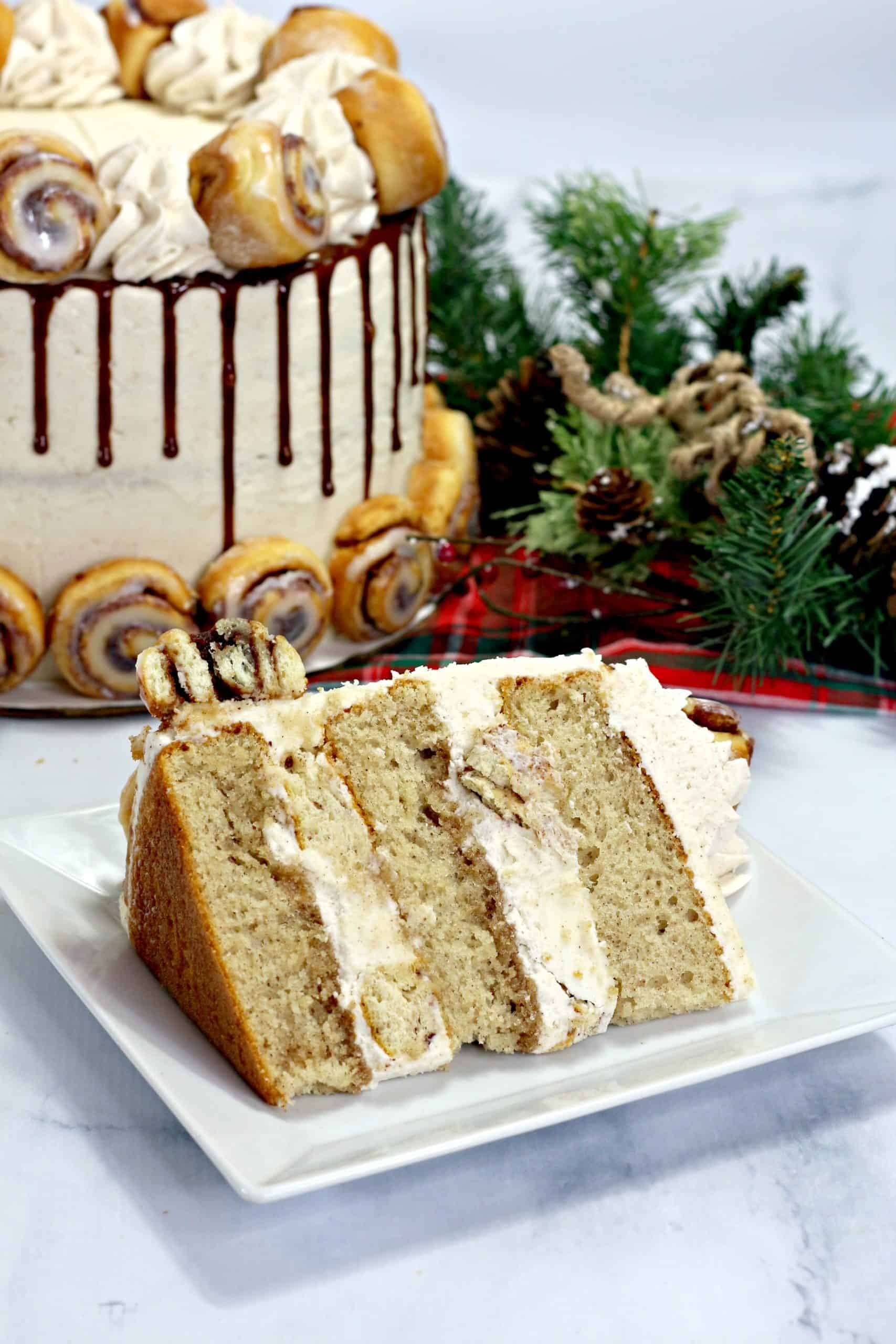 Easy Layered Red Velvet Cake Recipe – Making this cake couldn't be any easier, and it's unforgettable.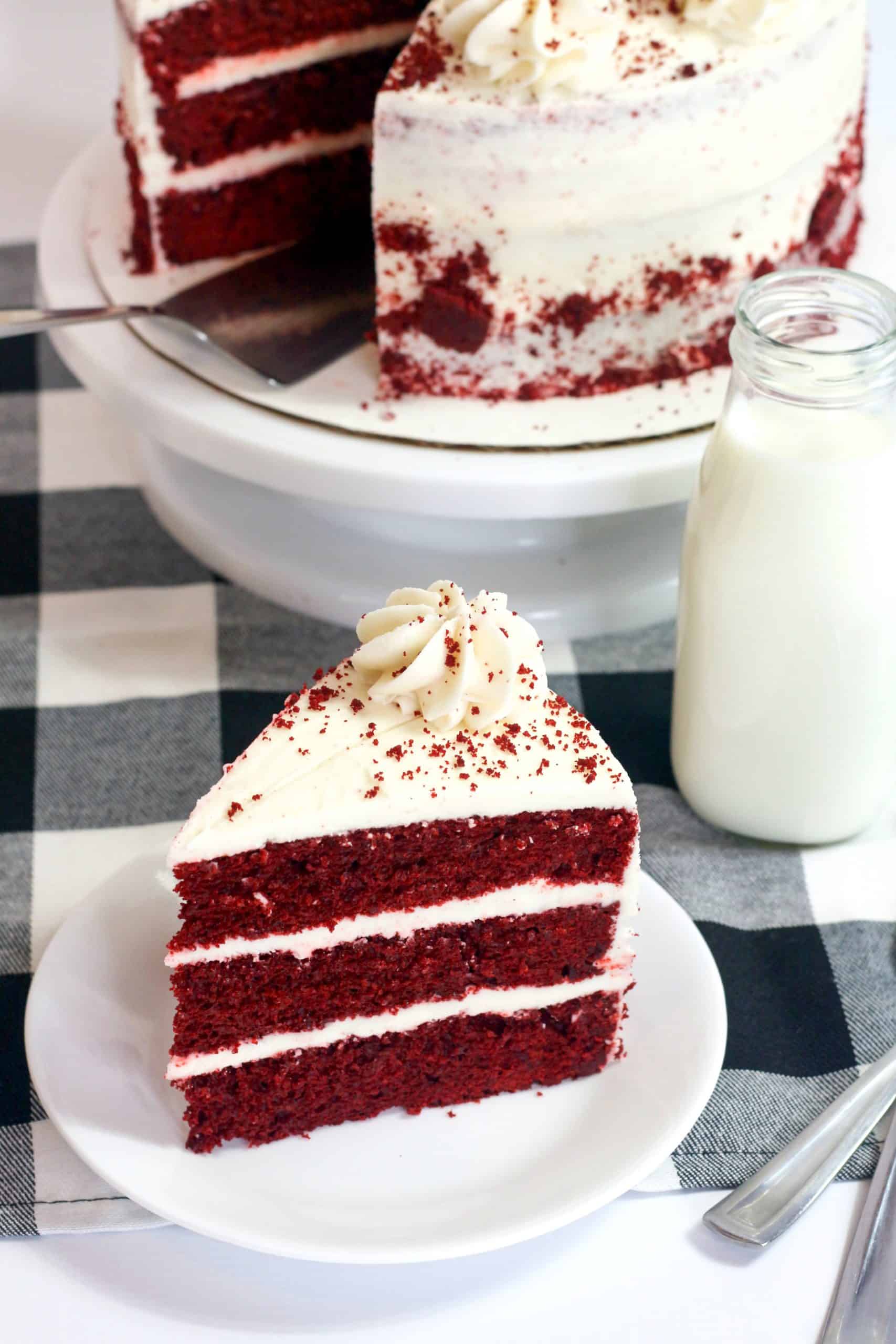 Delicious Custard Cake – This dreamy cake seriously melts in your mouth. It's perfect for all occasions too.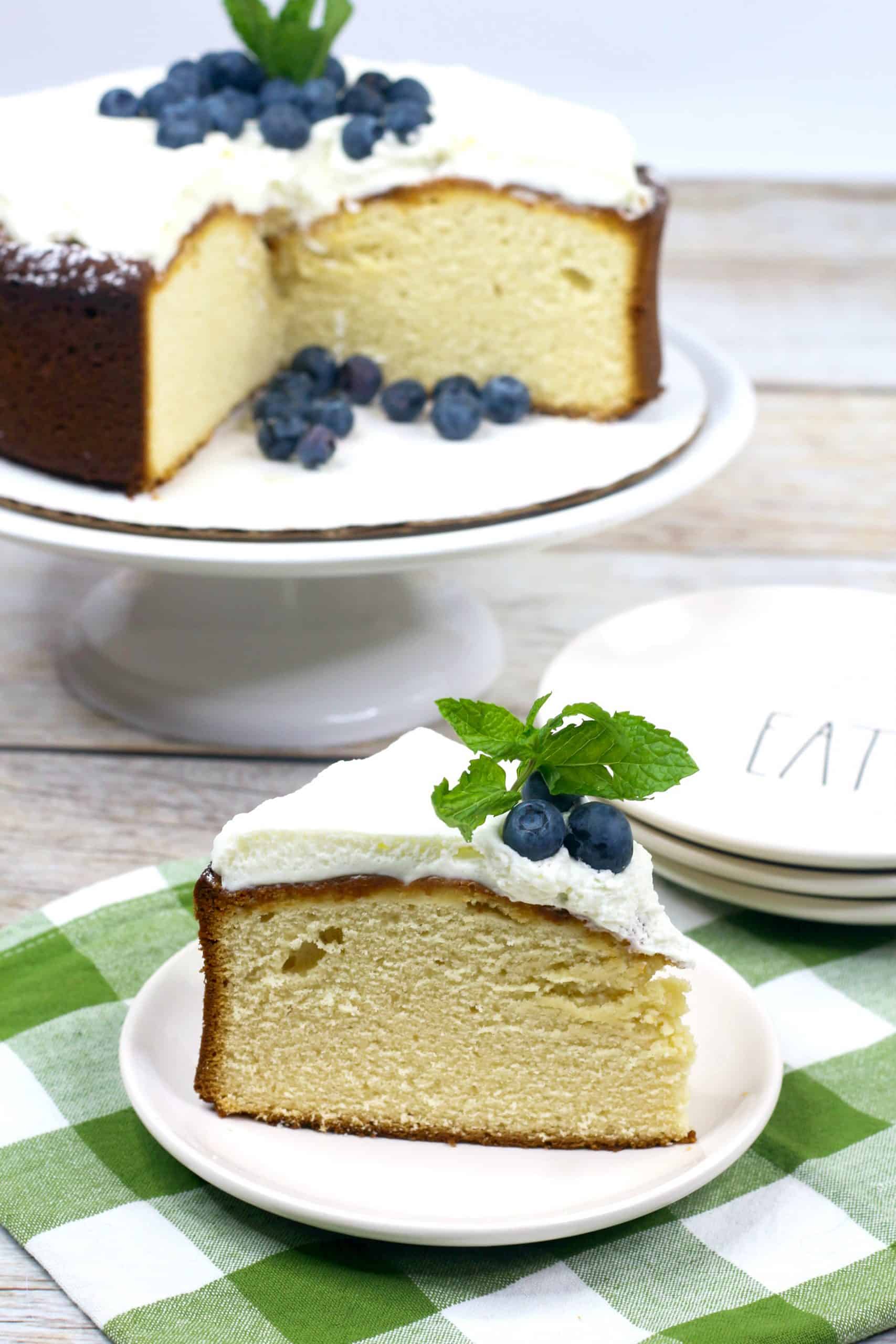 Get new recipes weekly plus our FREE ebook!