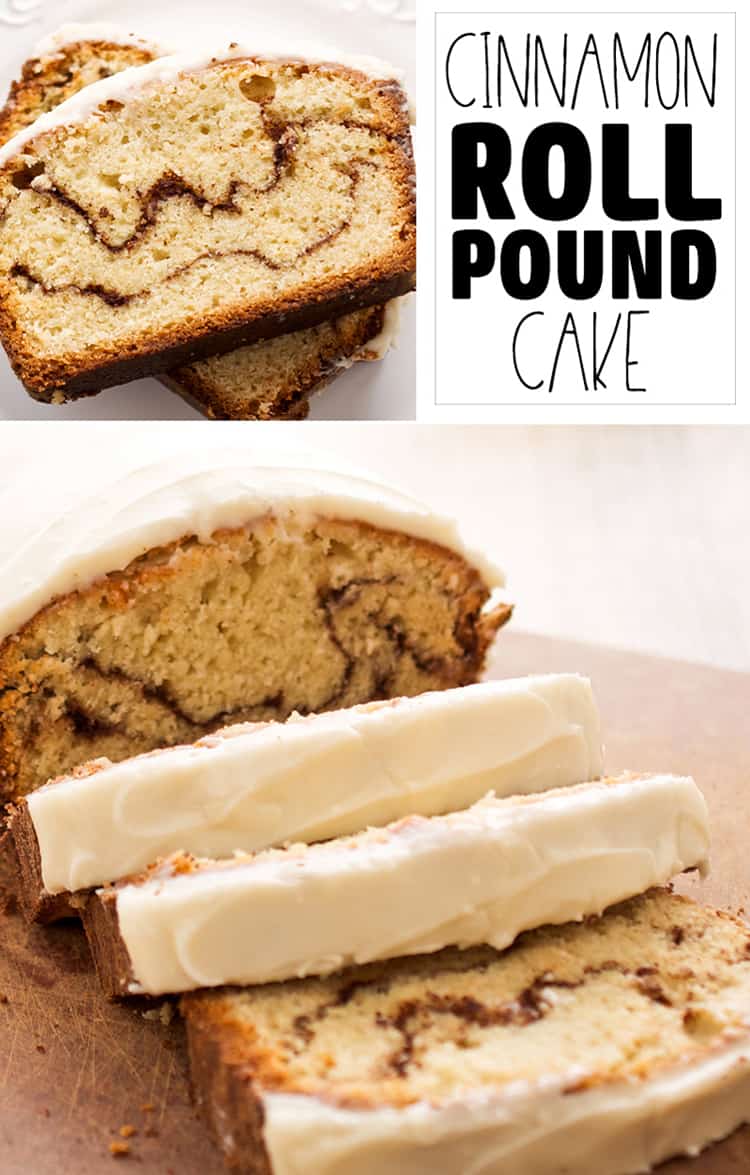 Cinnamon Roll Pound Cake has all the fantastic flavors of cinnamon rolls but in a pound cake form! Imagine all the deliciousness without all the waiting for the bread to rise! This cinnamon swirl cake is perfect for an easy breakfast, brunch, or dessert. When you dig into this moist cinnamon cake, you will get an explosion of vibrant flavor.
Scroll to bottom for printable recipe card.
Easy Moist Cinnamon Roll Pound Cake Recipe
I have always been a fan of pound cake in general. It's usually pretty easy to make, has a light and fluffy texture, and tastes amazing. This cinnamon pound cake recipe checks all the boxes, and I make it all the time. If you have been craving something sweet, give this easy pound cake recipe a chance. It will impress you and your family.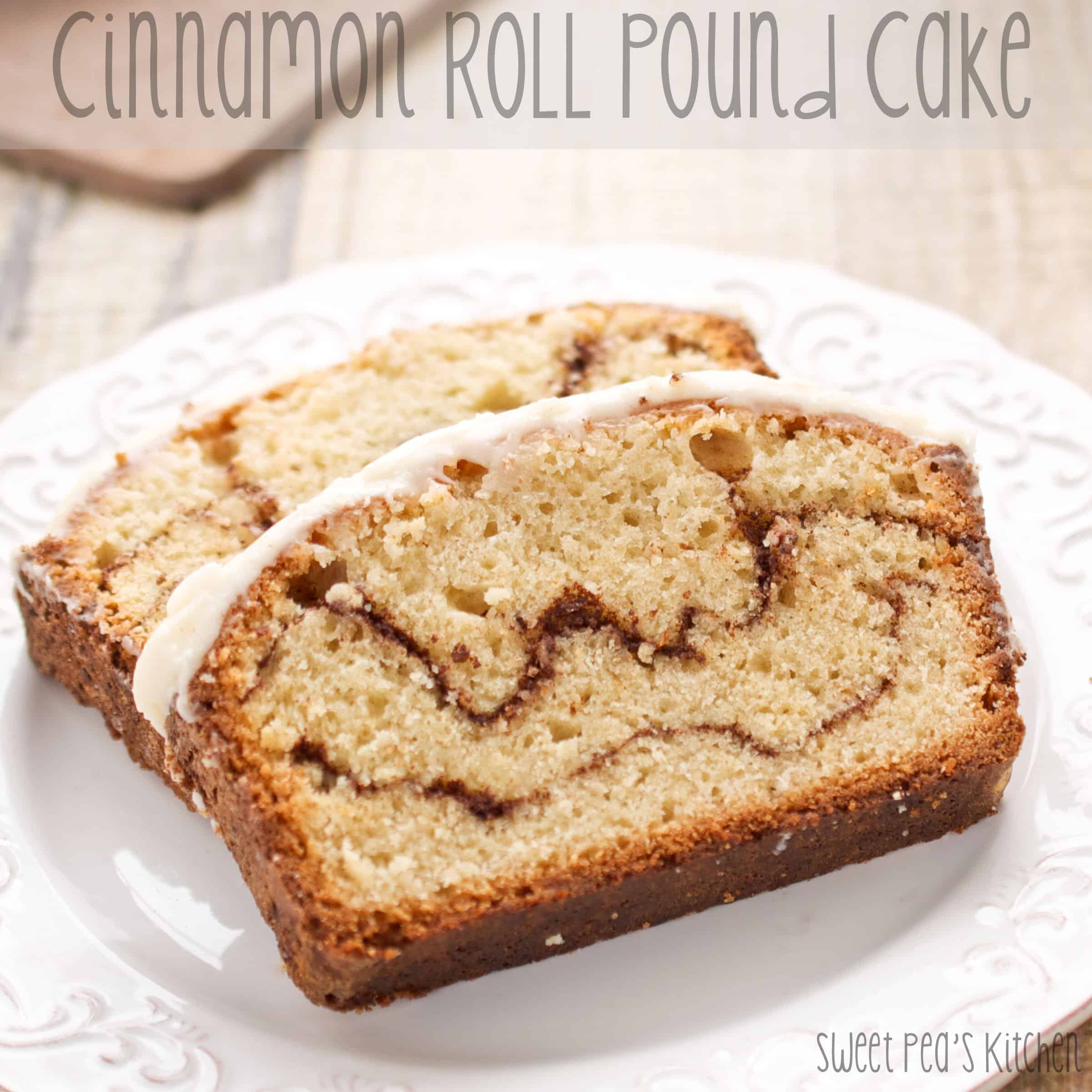 Cinnamon Roll Pound Cake Ingredients
For the Pound Cake
All-purpose flour – Opt to use all-purpose flour when making this cinnamon swirl cake. It gives the best texture.
Baking soda – When using baking soda, you'll find that this moist cinnamon cake turns out beautifully!
Salt – A little bit of salt makes the easy pound cake recipe even tastier.
Unsalted butter – If you only have salted butter on hand, you can use it, but you will need to skip adding salt to the batter if you do.
Sugar – This cinnamon roll pound cake with have a wonderful sweetness.
Eggs – The eggs will help bind all the other ingredients together.
Sour cream – I love adding sour cream to this old fashioned pound cake because it will have the right amount of moisture to it.
Vanilla extract – Usually, I stick with vanilla extract, but sometimes I change it up and use almond extract. Try it for a surprise flavor.
Heavy cream – Using heavy cream makes the cake so yummy and moist.
For the Cinnamon Swirl
Cinnamon – You can't have cinnamon swirl cake without the cinnamon!
Sugar – The cinnamon swirl is even better with the sweetness of the sugar.
For the Icing
Unsalted butter – The butter will help make the icing nice and creamy.
Cream cheese – The flavor of the cream cheese in the frosting is the perfect combination.
Heavy cream – If you love heavy cream, you'll be thrilled you added it into this pound cake icing.
Vanilla extract – Adding some vanilla really makes the frosting taste finger-licking good.
Powdered sugar – You can't have frosting without some powdered sugar!
Pinch of salt – Keep in mind you just need a dash, not a lot of salt.
How To Make Pound Cake
This easy pound cake recipe is something you won't soon forget when you taste it. It's soft, moist, and has the best cinnamon sugar filling. Take a look at how simple it is to make.
First Step: You'll need to preheat the oven to 350 degrees F. and grease the bottom and sides of two 9 x 5-inch loaf pans. Give them a dusting of flour and tap out any excess.
Second Step: Sift together the flour, baking soda, and salt in a medium bowl. Set aside for later.
Third Step: Using the paddle attachment on a stand mixer, combine the butter and sugar on medium speed. When it's light and fluffy, add in the egg sone at a time. Whenever needed, scrape down the sides of the bowl. Add the sour cream, vanilla, and heavy cream and mix until combined.
Fourth Step: Once combined, add in the flour mixture and reduce the speed to low. Beat until it's combined.
Fifth Step: Prepare the cinnamon swirl by combining the sugar and cinnamon in a small bowl. Pour 1/3 of the batter into the loaf pans and sprinkle half the cinnamon and sugar mixture on top of the batter. Repeat with the batter that's left, then sprinkle more cinnamon sugar while ending with a layer of batter.
Sixth Step: Bake the cinnamon roll pound cake for 50-70 minutes until the edges have become golden brown. Insert a toothpick in the center and pull it out to check for doneness. It should come out clean when done. After 50 minutes, check the cinnamon swirl cake every 5-10 minutes to see if it's done.
Seventh Step: Allow the cinnamon pound cake to cool for 10 minutes in the pan. Then remove it from the pan and place it on a wire rack on a baking sheet.
Eight Step: Prepare the icing by beating the butter and cream cheese together. Then add in the heavy cream, vanilla, powdered sugar, and salt and combine. Frost the tops of the moist cinnamon cake loaves and let the icing harden for 15 minutes then serve.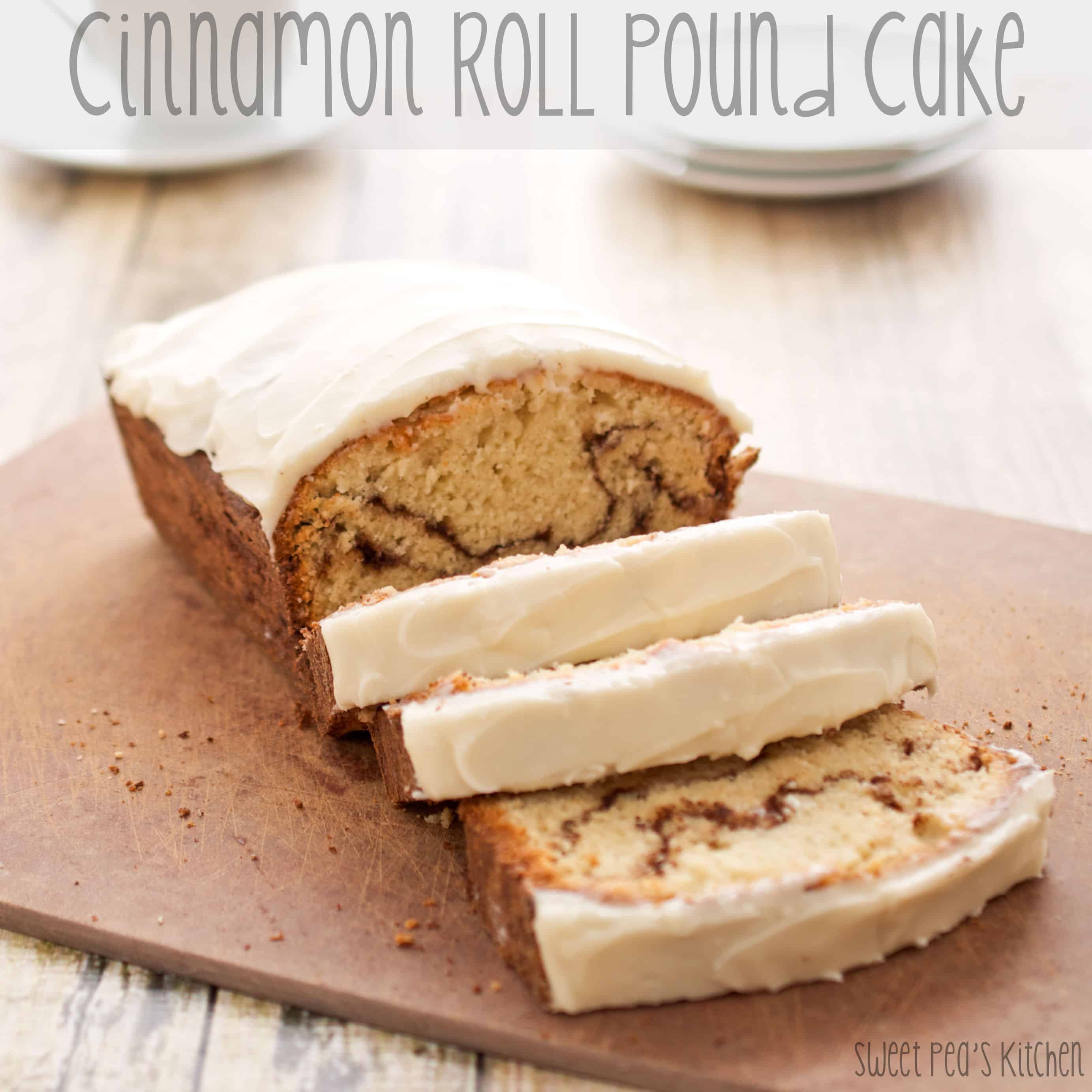 Why Do They Call It A Pound Cake?
The reason why they call it a pound cake is because traditional pound cake recipes always used one pound of ingredients. Nowadays, you'll find all sorts of variations and recipes, and the ingredients do not always weigh one pound. The texture and flavors are similar to the old fashioned pound cake recipes that used to be made all the time.
Why Does My Pound Cake Crack On Top?
It's completely normal for this cinnamon pound cake recipe to crack as it bakes. It's practically impossible to prevent the cracking from happening due to the nature of the ingredients. That is why most pound cake recipes have a frosting or icing on top to help hide those cracks. Some people will use a bundt pan instead to prevent the cracking, but that's really your only option.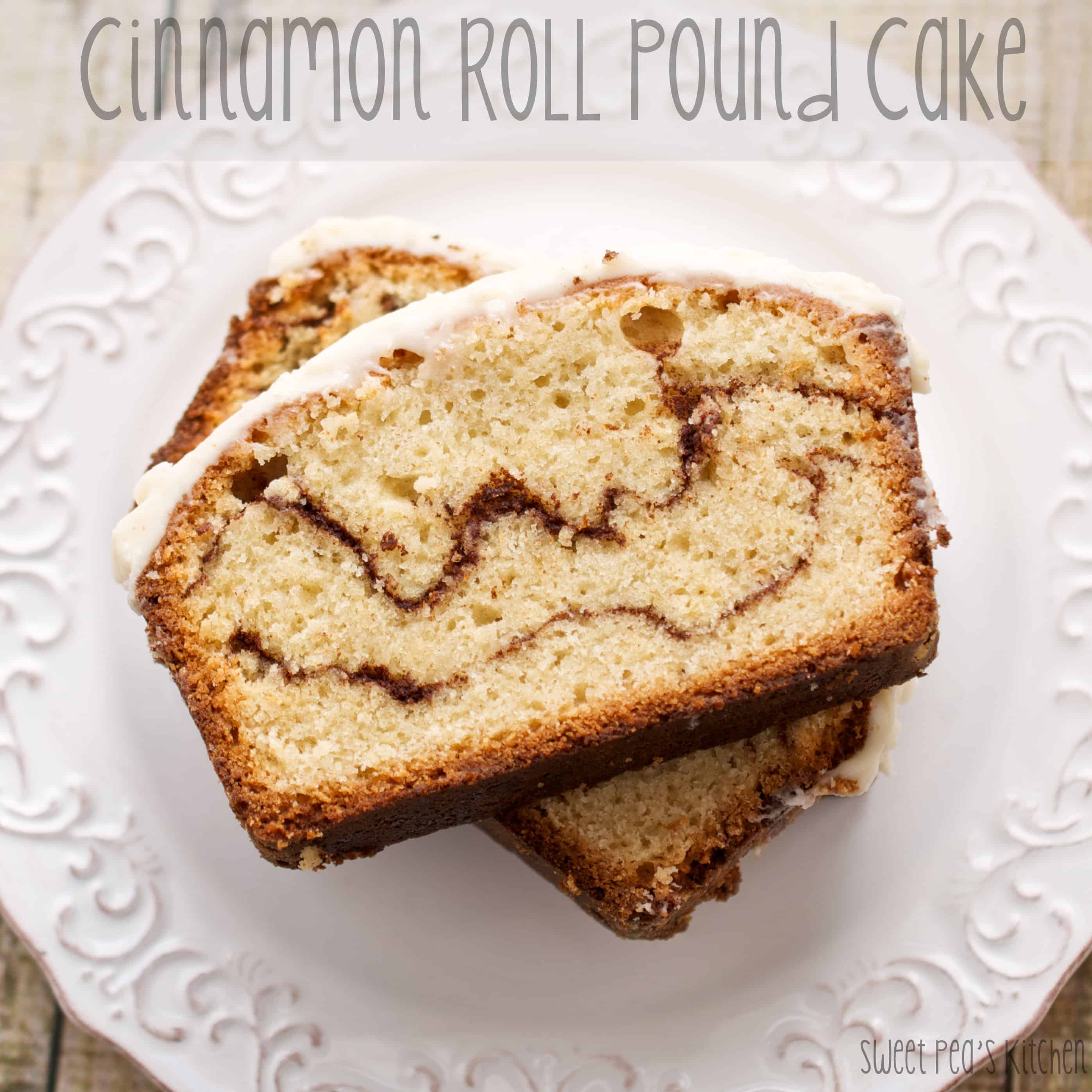 How Do You Store Cinnamon Roll Pound Cake?
You should store this moist cinnamon cake in the refrigerator in an airtight sealed container. It's best to keep the cinnamon pound cake recipe in the fridge due to all the heavy cream and cream cheese. It will last 4-5 days in the fridge.
Can You Freeze This Easy Pound Cake Recipe?
Yes, you can freeze this cinnamon pound cake recipe. I prefer to slice it into individual pieces and wrap each one with plastic wrap or aluminum foil. But you can also freeze the entire loaf. This homemade pound cake typically lasts up to 4 – 6 months in the freezer. To serve, just defrost it in the fridge the night before. Once thawed, you can eat it.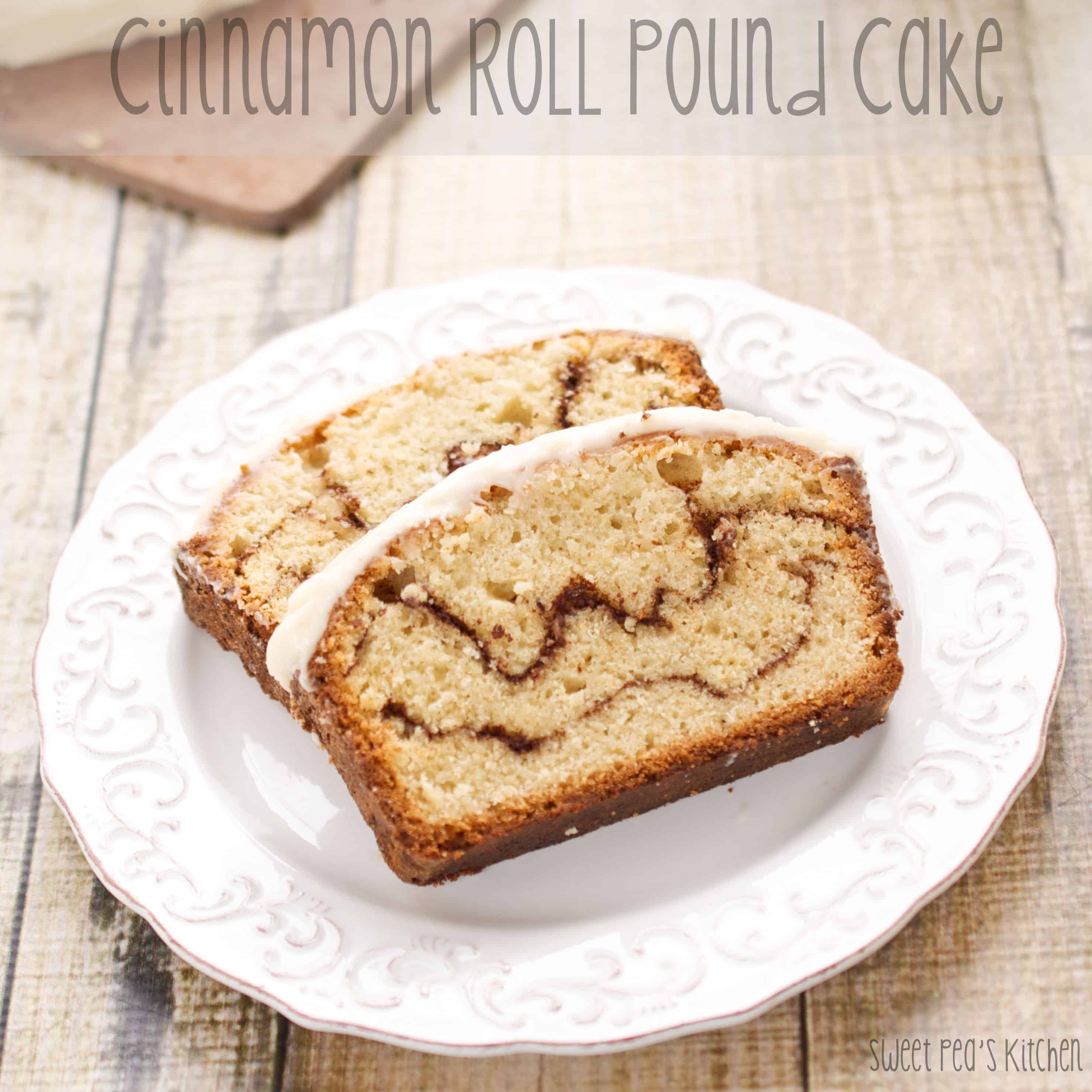 Can't get enough of this best pound cake recipe? No problem, I have lots of other mouth-watering cake recipes for you to try. Take a look:
Now, remember to save this recipe on Pinterest for later 🙂

Pin this recipe now to remember it later
Easy Moist Cinnamon Roll Pound Cake Recipe
Servings:
2
(9-inch) loaves
Cinnamon Roll Pound Cake is great for dessert or brunch. This delicious cinnamon swirl cake has a cream cheese icing that's out of this world.
Ingredients
For the Pound Cake:
1

cup

unsalted butter

,

2 sticks, softened

6

large eggs

,

room temperature

2

tablespoon

vanilla extract

3

tablespoons

heavy cream
For the Icing:
2

tablespoons

unsalted butter

,

softened

2

oz

cream cheese

,

softened

1

teaspoon

vanilla extract

1 1/2

cups

powdered sugar
Want to save this recipe? Enter your email below and we'll send the recipe straight to your inbox!
NOTE: By saving this recipe, you agree to join our weekly recipes newsletter.
Instructions
Preheat the oven to 350 degrees F. Grease bottom and sides of two 9 x 5-inch loaf pans; dust with flour, tapping out excess.

In a medium bowl, sift together flour, baking soda and salt; set aside.

In the bowl of a stand mixer fitted with the paddle attachment, beat butter and sugar on medium speed until light and fluffy, about 3 to 4 minutes. Add eggs, one at a time, scraping down the sides of the bowl as needed. Add sour cream, vanilla extract and heavy cream and beat until combined.

Reduce speed to low and add flour mixture, beat to combine.

To Make the Cinnamon Swirl: Combine the 1/4 cup sugar and cinnamon in a small bowl. Pour 1/3 of batter into prepared loaf pans. Sprinkle half of cinnamon sugar mixure into pans. Repeat with remaining batter, then remaining cinnamon sugar, then ending with batter.

Bake 50 to 70 minutes or until edges begin to brown and an inserted toothpick comes out clean. If cake is not ready at 50 minutes, check again every 5-10 minutes. (Mine took 70 minutes to bake)

Let cool in the pan for 10 minutes before removing loaf to a wire rack on top of a baking sheet.

To Make the Icing, beat together butter and cream cheese. Add heavy cream, vanilla, powdered sugar and salt and beat to combine. Spread evenly over cooled loaves. Let the icing harden, about 15 minutes, before serving.
Follow me on Pinterest for daily delicious recipes!
Make sure you check my best recipes at sweetpeaskitchen:
Old Fashioned Cajun Cake Recipe – This southern cajun cake is scrumptious!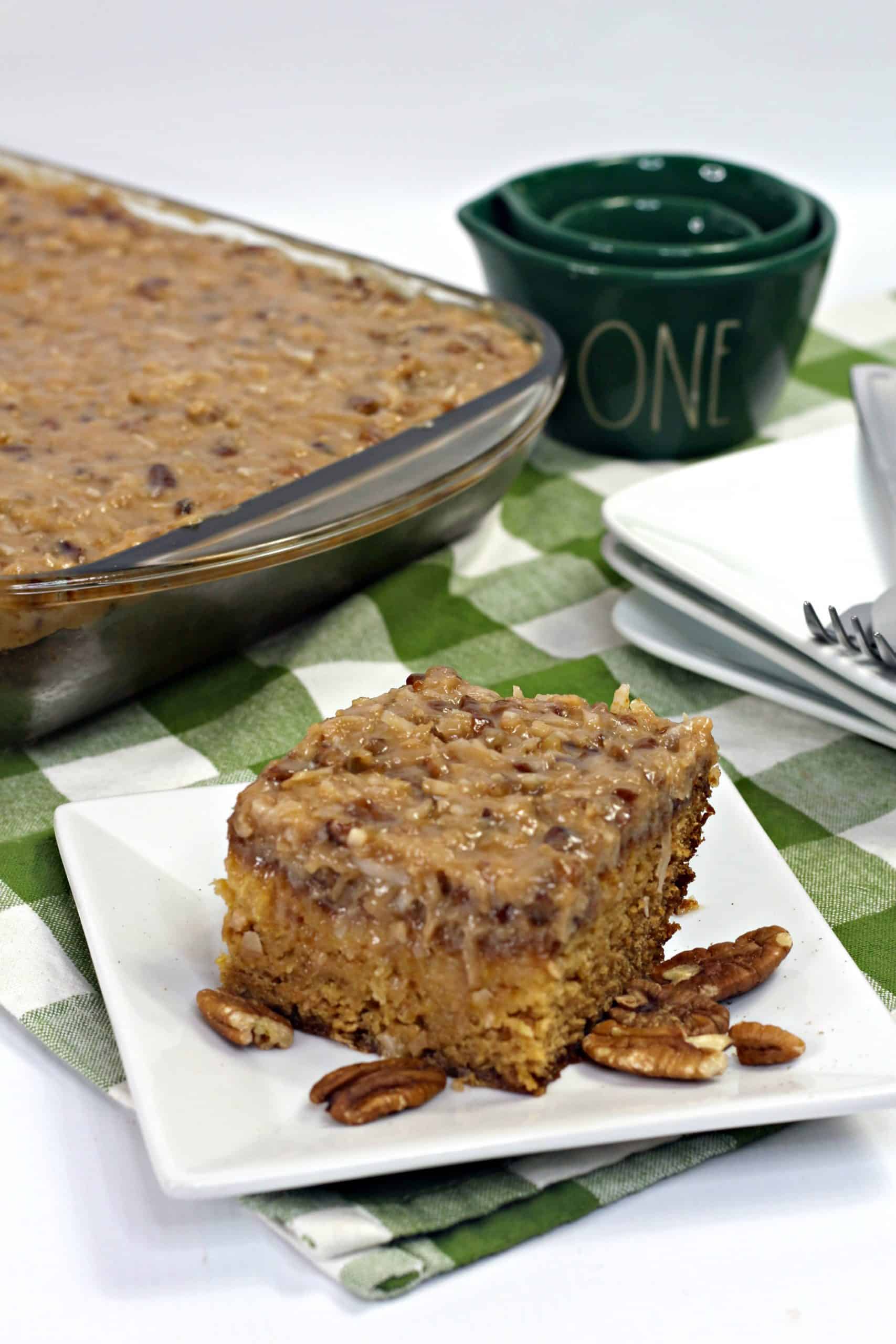 Decadent Chocolate Fudge Cake Recipe – moist and delicious and surprisingly easy to make!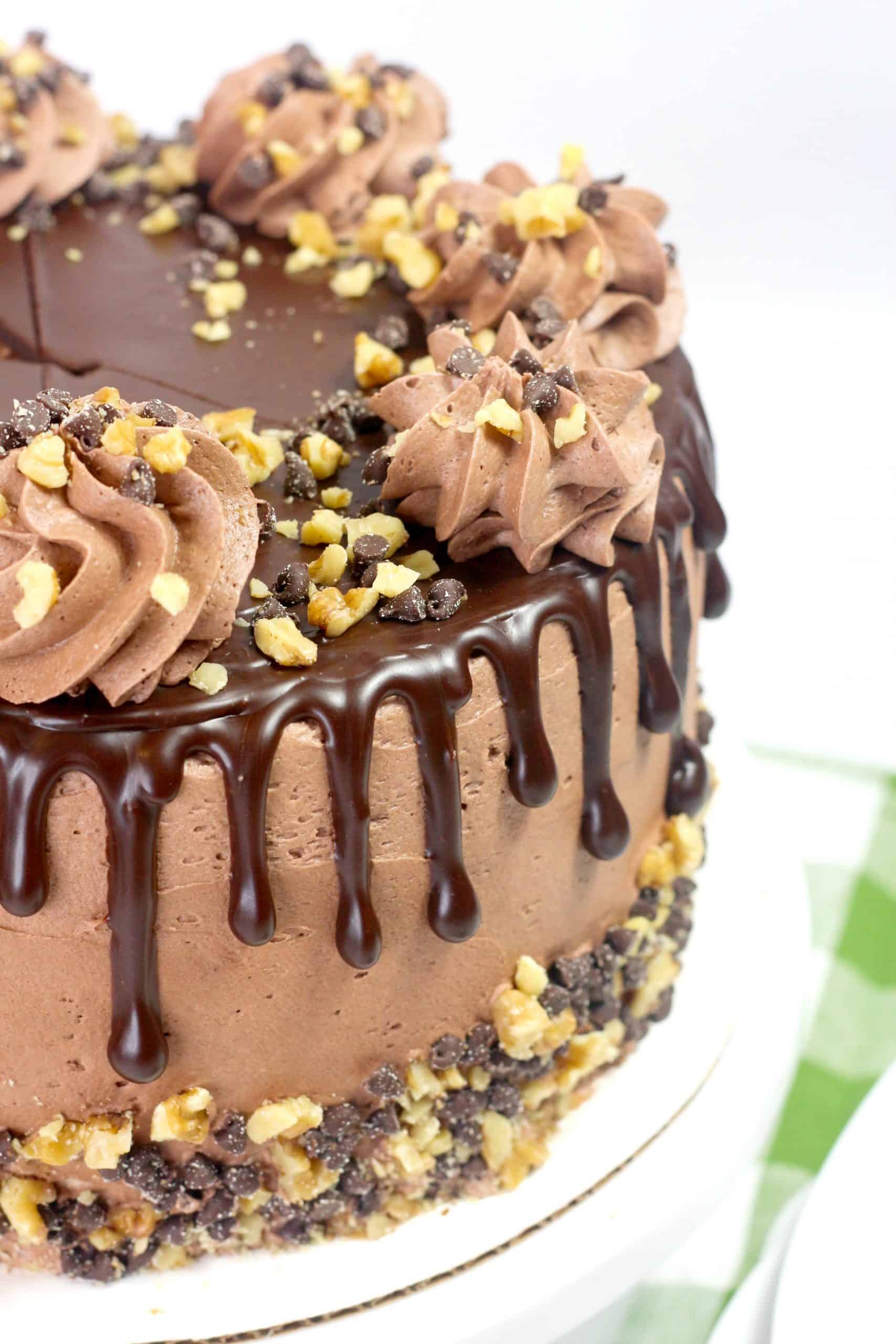 Instant Pot White Chocolate Raspberry Cheesecake – Simple recipe to make an amazing cheesecake at home!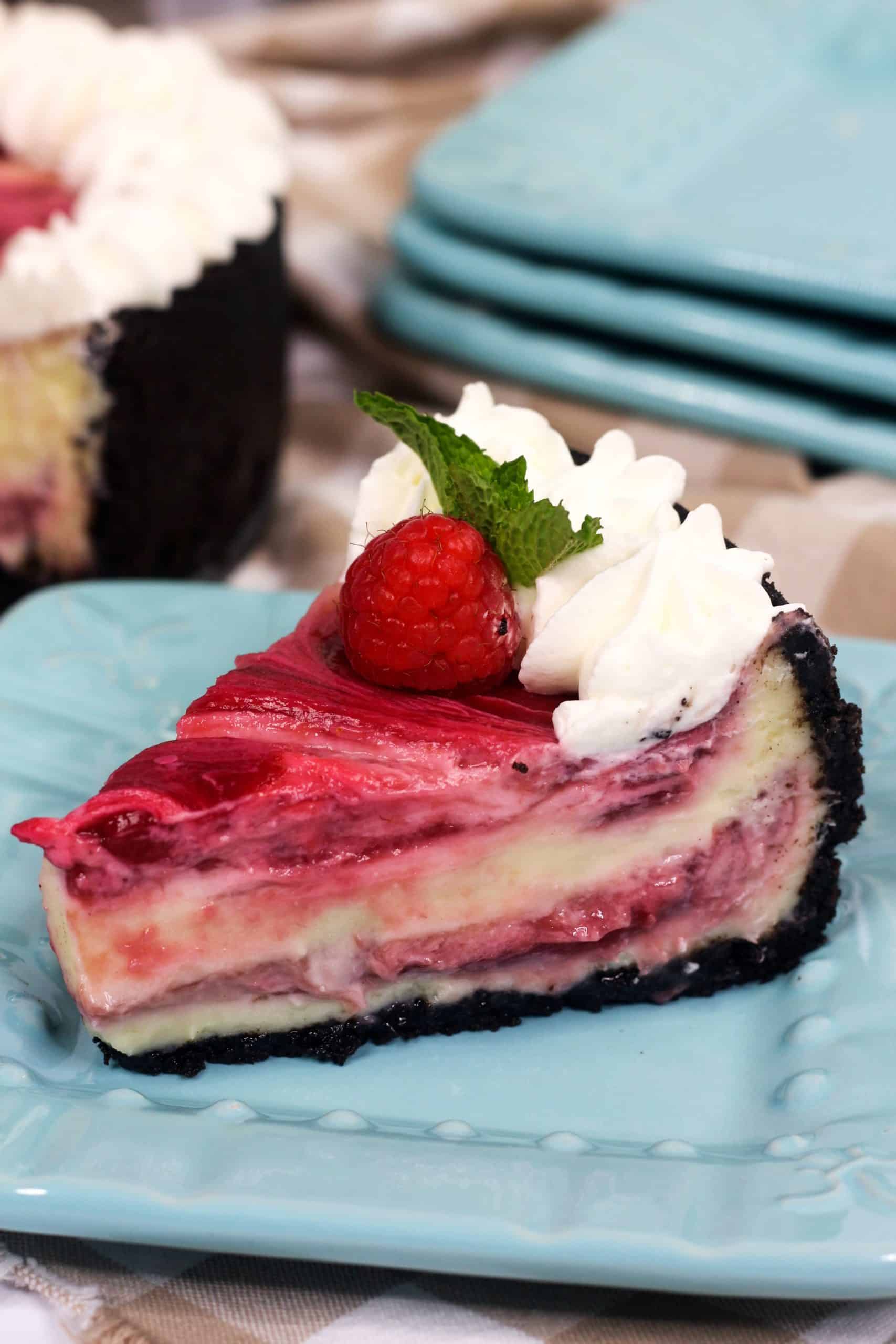 Slow Cooker Philly Cheesesteak – You will get juicy, tender steak in every bite!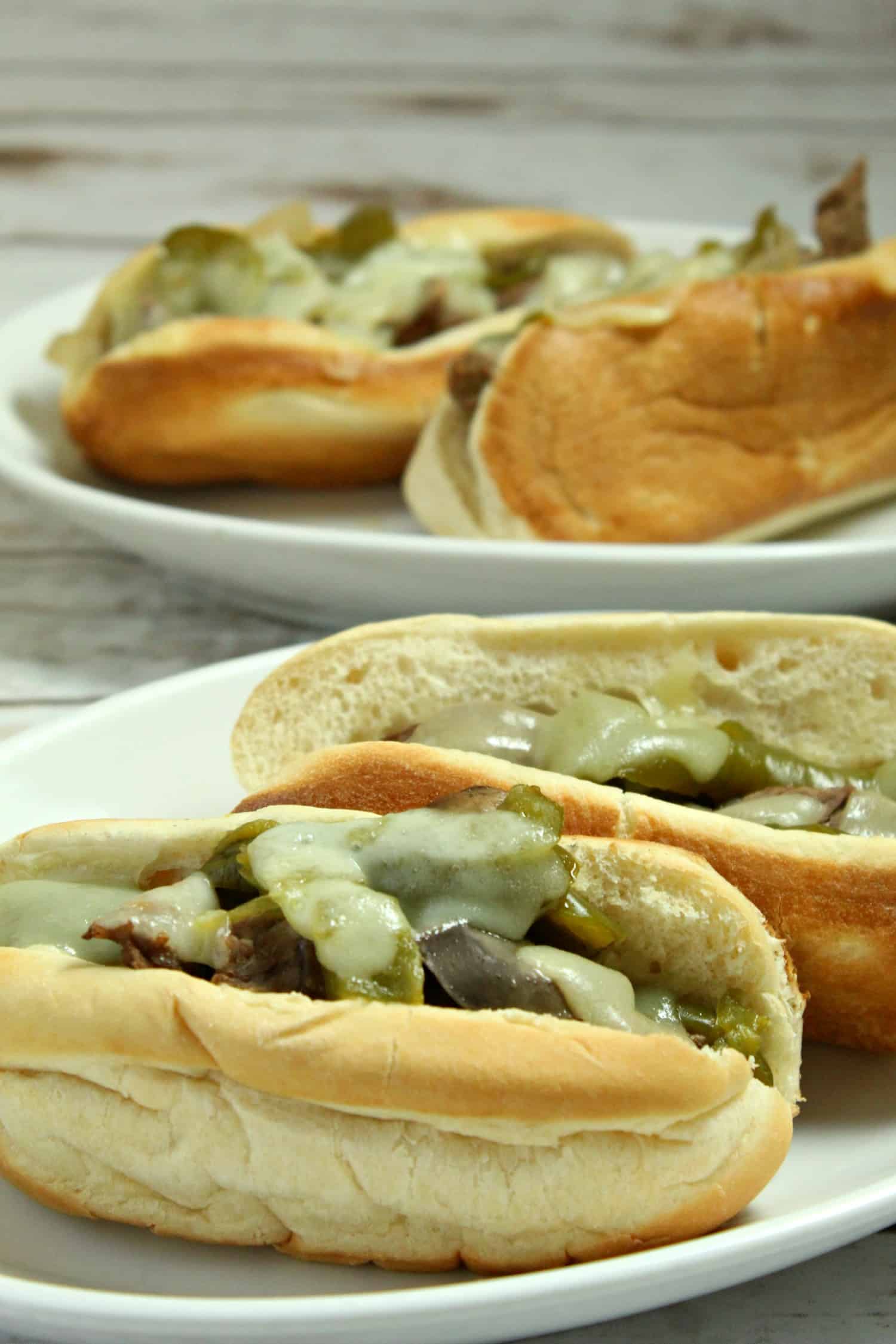 Get new recipes weekly plus our FREE ebook!