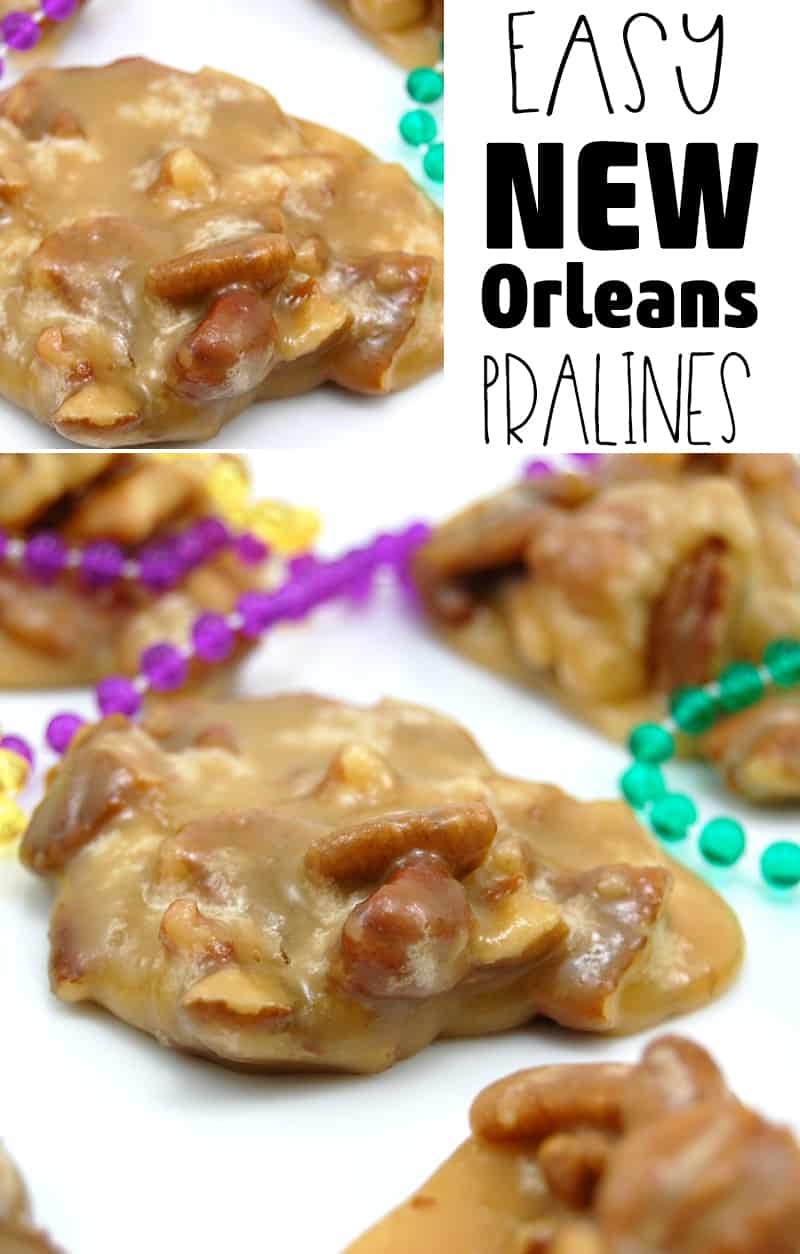 Indulge in some classic southern New Orleans pralines, and your heart will skip a beat. Pecan pralines are perfectly buttery, sweet, and filled with pecans. Some people call them praline cookies, some call them candy, but I say this pecan praline recipe is just awesome!
Plus, if you've been to New Orleans before, you can appreciate the flavors of this New Orleans pralines recipe even more.
Oh, and the best part is that you can make them with just 5 ingredients! How easy is that?
Scroll to bottom for printable recipe card.
Easy New Orleans Pralines Recipe
If you've ever tried southern food from New Orleans, then you already know how addictive those flavors are. It's impossible not to crave all the fantastic food. I knew that I had to find a way to replicate and make my own homemade pralines. Thankfully, I was successful, and even friends that don't like nuts gobble them up.
Whether you're hosting a Mardi Gras party or just want a treat to take with you to a dinner party, these southern snacks are just what you need. If you set a plate of them out on the dessert table, they will be devoured in minutes! I've seen it happen many times over the years.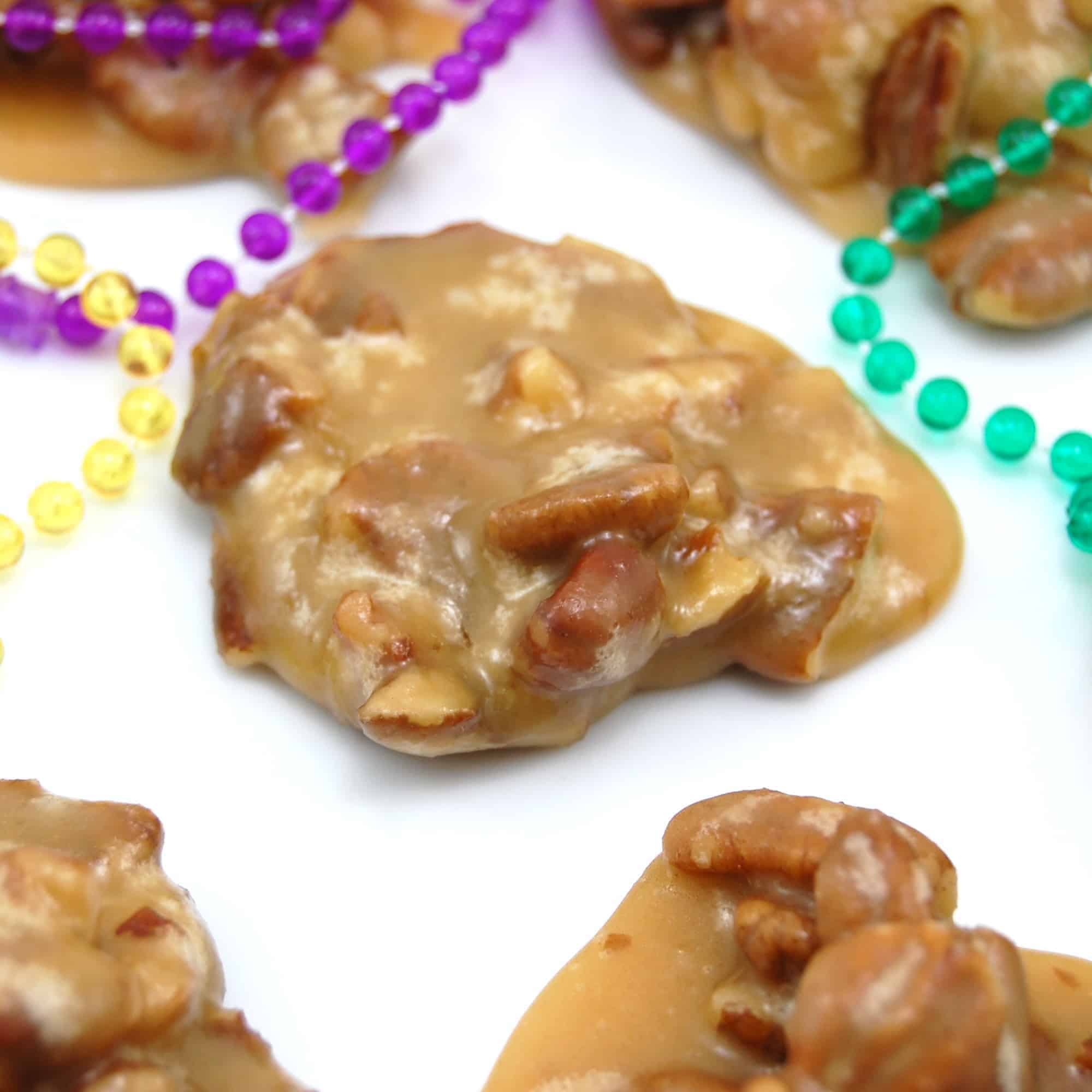 What Is A Praline?
A praline is a treat that is made from boiled sugar and nuts. Many people have said that they think the texture of this old fashioned pecan pralines recipe is very similar to fudge. It's creamy, sweet, and full of flavor. When you bite into a praline cookie, they sort of melt in your mouth but are still slightly crunchy too. They're an incredible treat that I urge you to try…and soon!
New Orleans Praline Ingredients
Unsalted butter – I don't recommend using salted because pecans usually are fairly salty, too, and it could be too overwhelming.
Heavy cream – This is what gives the pralines a creamy and fudge-like texture.
Sugar – White sugar adds to the flavor, and it's delicious.
Light brown sugar – This helps give the easy praline recipe that brownish color. Plus, it sweetens them even more.
Pecan pieces – Pecans are the star of the show! They provide a lovely crunch, that's amazing.
How To Make Pralines
It's essential to follow the directions reasonably close when making these pecan pralines because they are a little sensitive. You don't want to over or undercook them, or the result won't be as good. Take a peek at these easy-to-follow steps:
First Step: Prepare two baking sheets with parchment paper and set them aside.
Second Step: Using medium-low heat, melt butter in a saucepan. Slowly add the heavy cream, white sugar, and light brown sugar and continue cooking until the sugar has dissolved once the sugar has dissolved increase the heat to medium and simmer. You'll need to simmer it until it reaches 240-250 degrees F.
TIP: Make sure to stir constantly. If you notice that there are crystals that form, add in 2 tablespoons of heavy cream and keep cooking.
Third Step: Mix in the pecans and remove from heat. Stir one last time, but do so gently while using a wooden spoon, portion out 2 tablespoon-sized cookies and place them on the baking sheet 1-inch apart. Cool them on the baking sheet for at least 30 minutes.
TIP: If the praline mixture crystallizes, you can add 2 more tablespoons of heavy cream to the saucepan and stir again.
That's it! That is all the steps needed, and you will be munching on these delectable pecan pralines in no time.
Praline Recipe Tips
When making these praline cookies, there are a few things that I recommend to make your life easier. These tips will allow you to make the most delicious and easy pralines ever.
Use a candy thermometer. I can stress using a candy thermometer enough. If you just try to guess, this New Orleans pralines recipe isn't going to turn out right every time. However, using a candy thermometer takes the guesswork out of it, and they will more often than not turn out beautifully.
Don't heat them too fast. I know it's tempting to just turn the heat all the way up and start cooking, but they will not be the correct temperature if you do this. It's much better to take your time, and the end result will be perfect. Heating them quickly can also cause them to burn, which would be a waste of ingredients too.
Try to wear long sleeves and stay covered. When making candy as it gets really hot, it can boil then pop bubbles up on your skin. Speaking from experience, it burns really bad when that happens. Long sleeves help protect you. Wash the candy off it if it does get on you right away.
How Do You Store Praline Cookies?
This pecan praline recipe needs to cool off all the way. Once they are cool, you can lay them on pieces of wax paper in a storage container. They can sit at room temperature and will last up to 5 days. They are ideal if you are doing a cookie exchange or want to make treats ahead of time.
Can You Freeze This Pecan Praline Recipe
Yes, you can freeze this New Orleans Pralines recipe. It's better to lay them in a single layer in a container, then add a piece of wax paper and add another layer of praline cookies. They will last around 2 months in the freezer. To serve them, just grab them out and thaw then enjoy!

Now, remember to save this recipe on Pinterest for later 🙂

Pin this recipe now to remember it later
Easy New Orleans Pralines
Every bite of these New Orleans pralines is incredible. You are going to be hooked on the buttery flavor of these pecan pralines. Perfect for sharing too.
Ingredients
4

tablespoons

unsalted butter

1 1/4

cups

packed light brown sugar
Want to save this recipe? Enter your email below and we'll send the recipe straight to your inbox!
NOTE: By saving this recipe, you agree to join our weekly recipes newsletter.
Instructions
Line two baking sheets with parchment paper; set aside.

In a medium saucepan over medium-low heat, melt butter. Add the cream and both sugars and continue cooking until the sugars are dissolved. Increase the heat to medium and simmer until the mixture reaches 240-250 degrees F, stirring occasionally. (If the mixture begins to crystallize you can add 2 more tablespoons of the cream and continue cooking until it loosens up)

Add the pecans, remove from heat and give the mixture a final gentle stir. Use a wooden spoon, portion about 2 tablespoons of the praline mixture onto the prepared baking sheet, spacing at least 1 inch between them. (If the mixture begins to crystallize and set up before you finish portioning all of the pralines, add an additional 2 tablespoons of cream to the saucepan and set the pan over medium heat until the mixture is creamy, then continue portioning the candies.) Cool for at least 30 minutes before transferring to an airtight container.
Follow me on Pinterest for daily delicious recipes!
If you love these praline cookies, then you should try some of these yummy treats too:
Easy Mardi Gras Cupcakes – These classic New Orleans cupcakes are so delicious and perfect for a Mardi Gras themed party.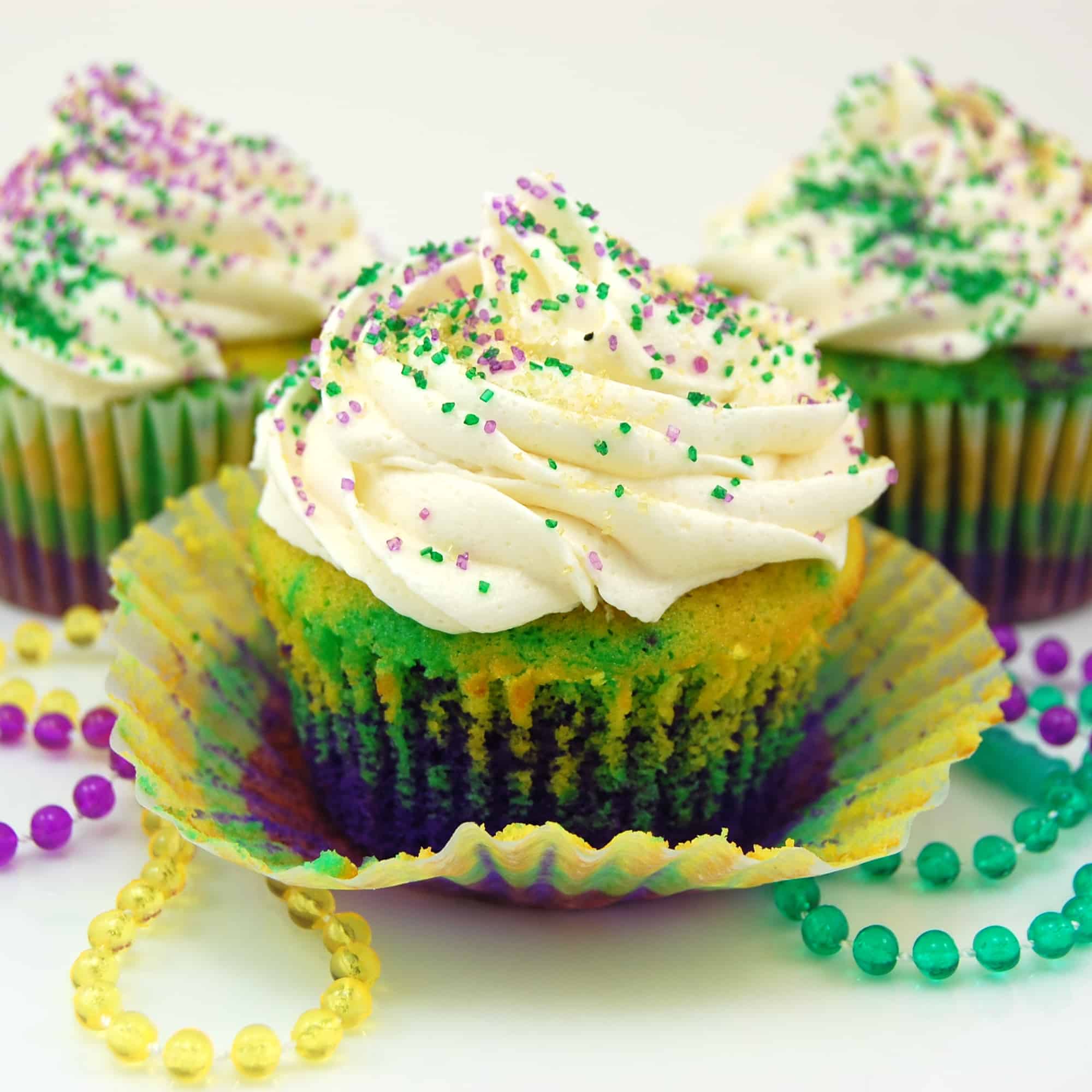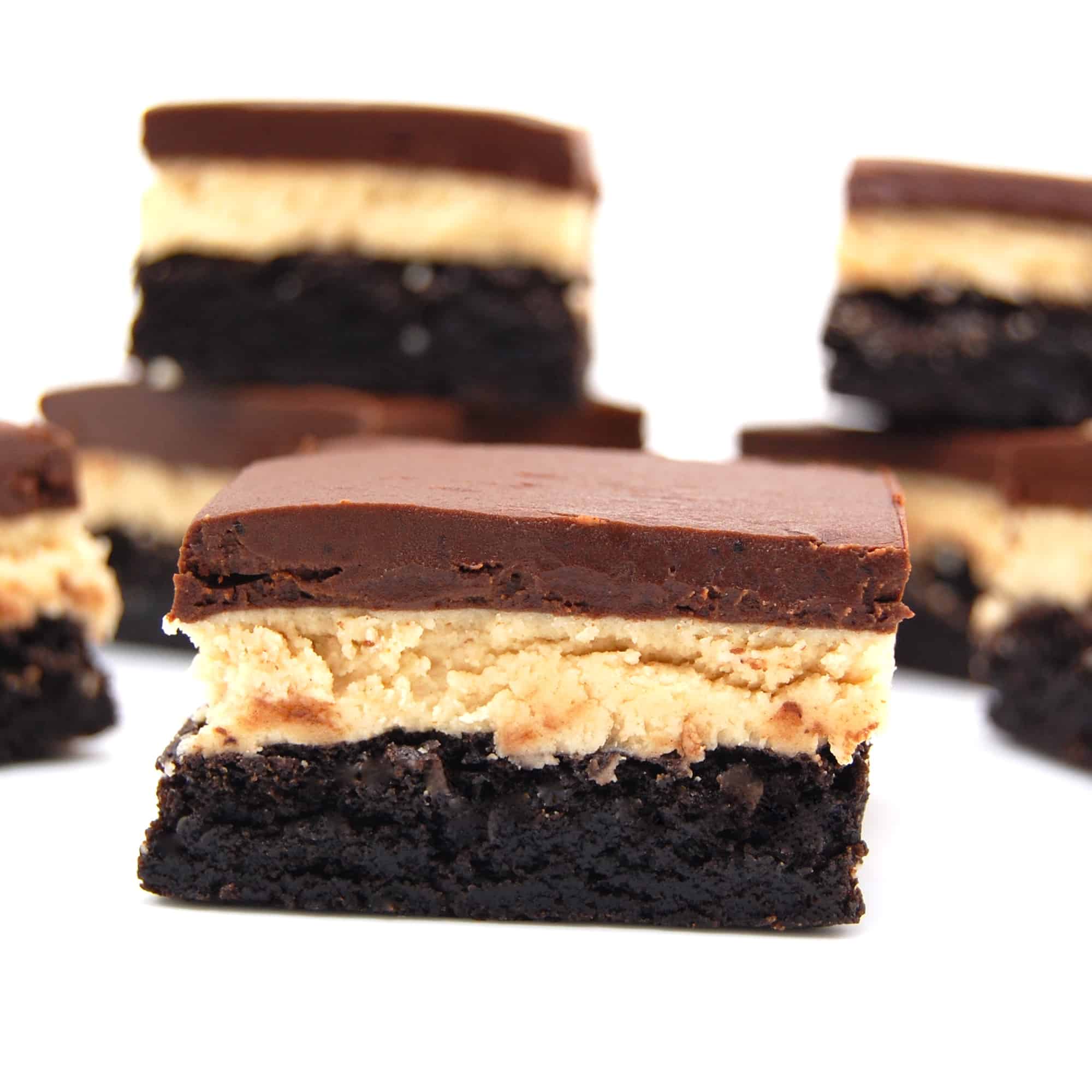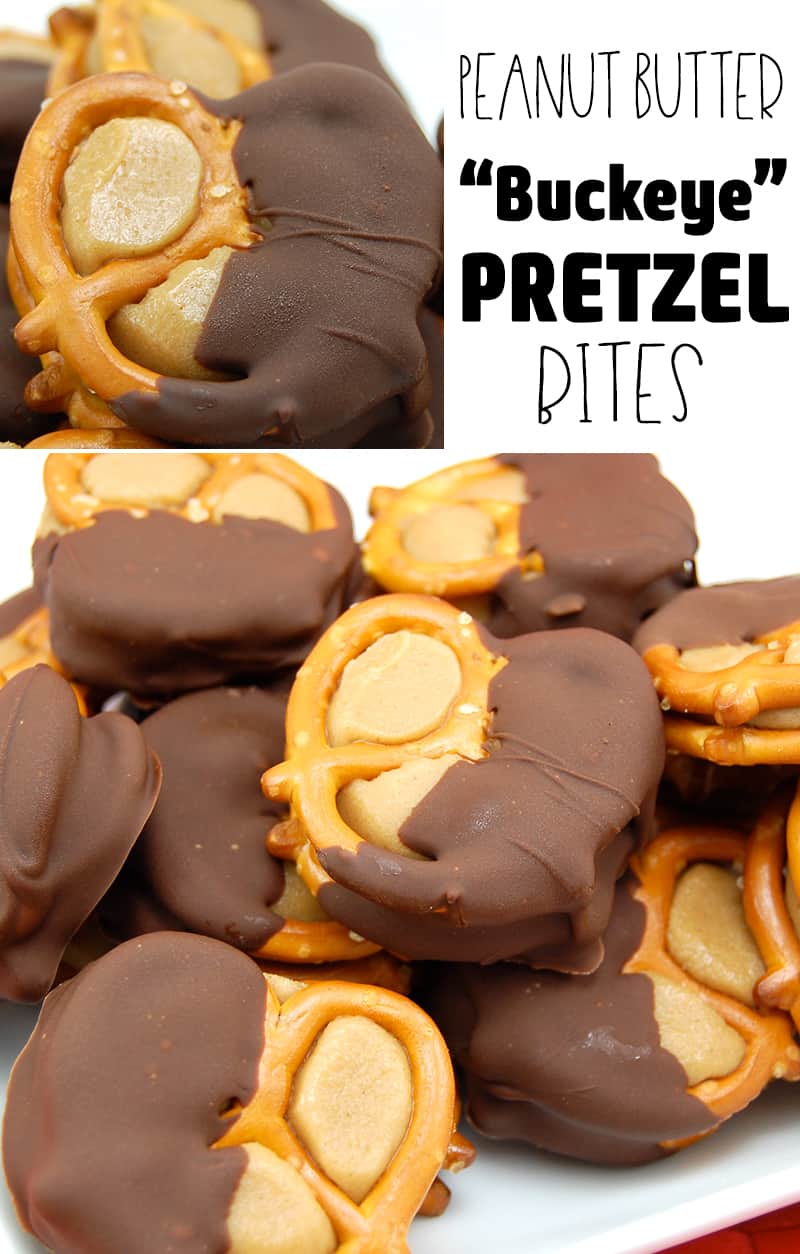 Get new recipes weekly plus our FREE ebook!