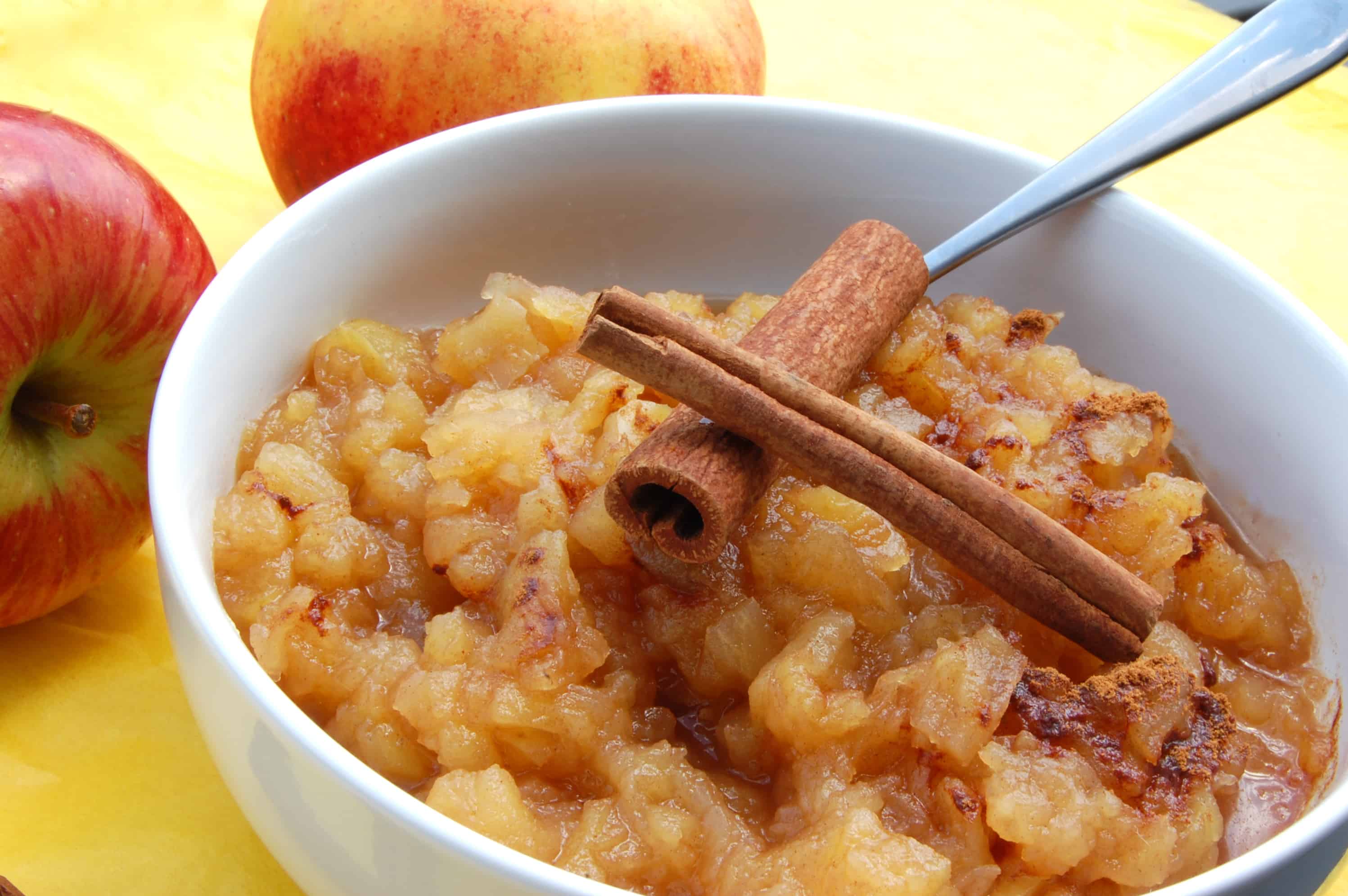 I love apples! Those of you that know me, know that I usually have an apple everyday at lunch. I always have apples in my crisper at home, so when I had a craving for applesauce I pulled out this recipe. It has been so hot and humid here in Indiana that I guess I am secretly longing for the fall season. 🙂 Making your own applesauce is so easy and the results that you get are amazing! You can buy applesauce in a jar, but after seeing how easy it is to make your own, why would you?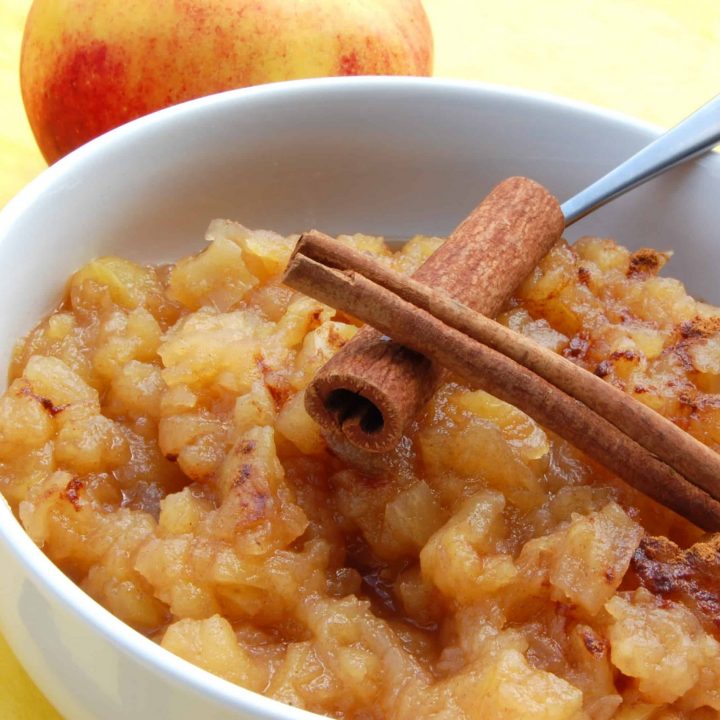 Homemade Applesauce
Ingredients
4 apples – peeled, cored and chopped (Golden Delicious, Granny Smith, Fuji, Jonathan, Mcintosh)
3/4 cup water
1/4 cup white sugar
1/2 teaspoon ground cinnamon (or one 3 inch cinnamon stick)
Instructions
Put all ingredients into a large pot. Cover. Bring to boil. Lower heat and simmer for 20-30 minutes, or until apples are soft.
Remove from heat. Mash with potato masher or fork until desired consistency.
Source:
adapted from
allrecipes.com