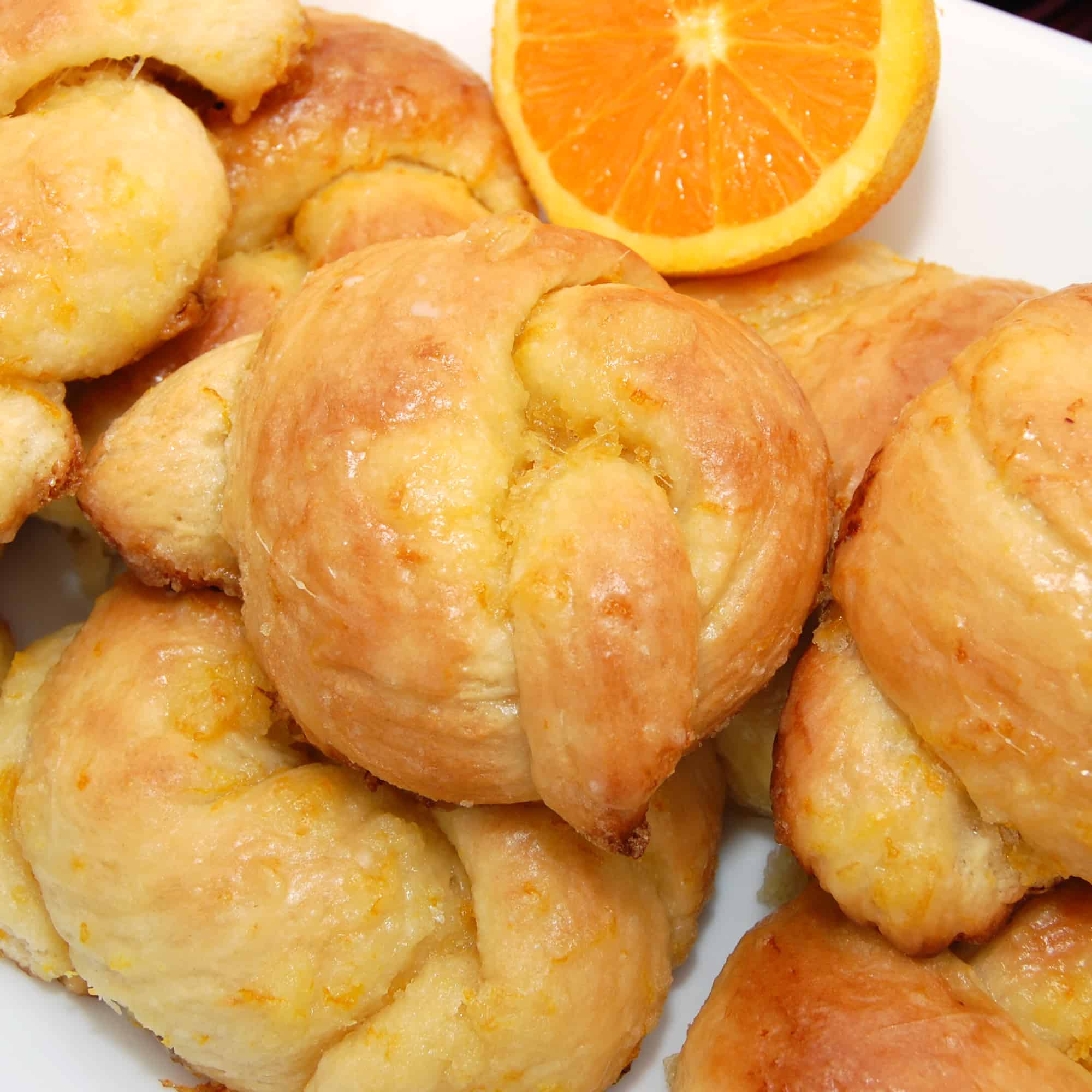 Soft orange knots with a sweet citrus glaze are an excellent addition to your brunch or dinner table. Every holiday and sometimes for a special dinner treat I make my families favorite Sweet Dinner Rolls with Honey Butter.
The dinner rolls are always super soft and quite addicting. I was planning on making them for our Easter dinner but I wanted to switch up the recipe a bit. When I stumbled across some orange knots on Sweet Treats and More, I immediately thought of the sweet dinner roll recipe. The orange knot recipe used frozen Rhodes dinner rolls, however, I knew that the sweet dinner roll recipe would be perfect!
I tweaked the recipe a bit and the turned out absolutely incredible! The rolls are quite sweet and you could get away with serving them for brunch as well as dinner.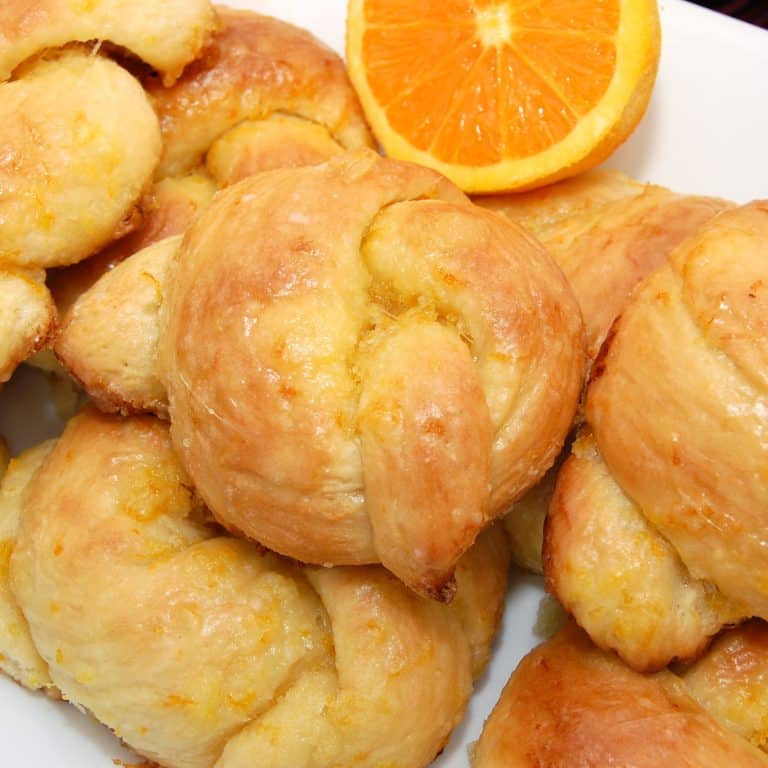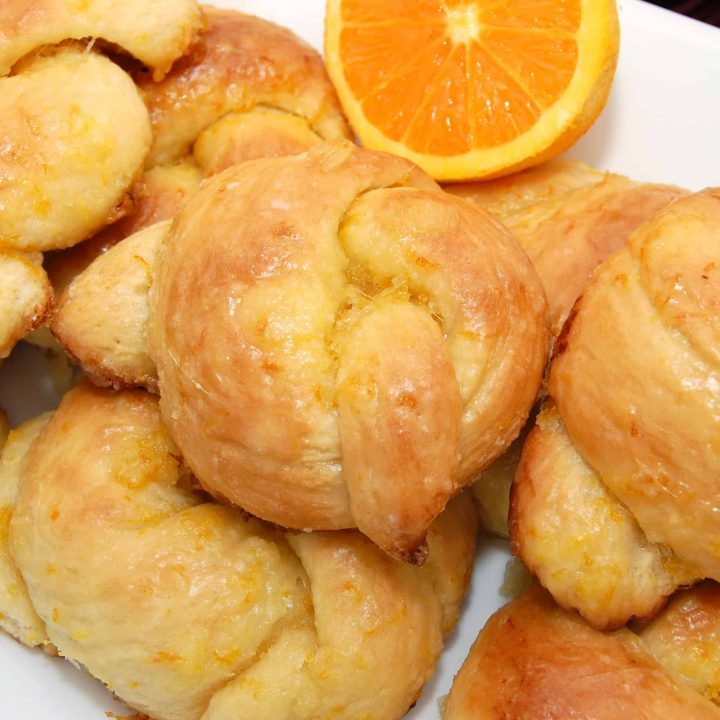 Orange Knots
Ingredients
1/2 cup warm water (110 degrees)
1 (.25 ounce) package active dry yeast
1/2 teaspoon sugar
1/2 cup warm milk (110 degrees)
1 egg, room temperature
1/3 cup butter, softened
1/3 cup white sugar
1 teaspoon salt
3 3/4 cups all-purpose flour
1 medium orange rind, grated
1/2 cup sugar
1/4 cup butter, melted
Citrus Glaze:
1 cup powdered sugar
1 tablespoon butter, melted
3 tablespoons orange juice
1/2 teaspoon vanilla extract
Instructions
n the bowl of a stand mixer combine the water, yeast and sugar; let rest 10 minutes until foamy.
Add milk, egg, butter, sugar, salt, and flour to the yeast mixture and mix with the dough hook on medium-low until thoroughly combined, about 10 minutes
Transfer the dough to a lightly oiled bowl, cover and let rise until doubled in size, about 1 hour.
Turn dough out onto a lightly floured surface. Let rest ten minutes. Divide dough into 16 balls. Roll each ball into a 9-inch rope. Tie in a loose knot. Roll each knot in melted butter and then in rind/sugar mixture. Place on a large parchment paper lined baking sheet. Cover with sprayed plastic wrap and let double in size, about 1 hour.
Preheat oven to 350 degrees F. Bake in preheated oven for 15 to 20 minutes until golden. Remove from pan and place on cooling rack. Brush with citrus glaze, serve warm.
Source:
adapted from
Sweet Dinner Rolls with Honey Butter
,
allrecipes.com
,
Sweet Treats and More
and
Rhodes