Ingredients:
8 -9 large potatoes, peeled and cubed
1 cup chopped pickle
2 medium onions, chopped
5 large hard-boiled eggs, chopped
salt
pepper
2 cups mayonnaise
3 -4 tablespoons mustard
How to make Simple Southern Potato Salad: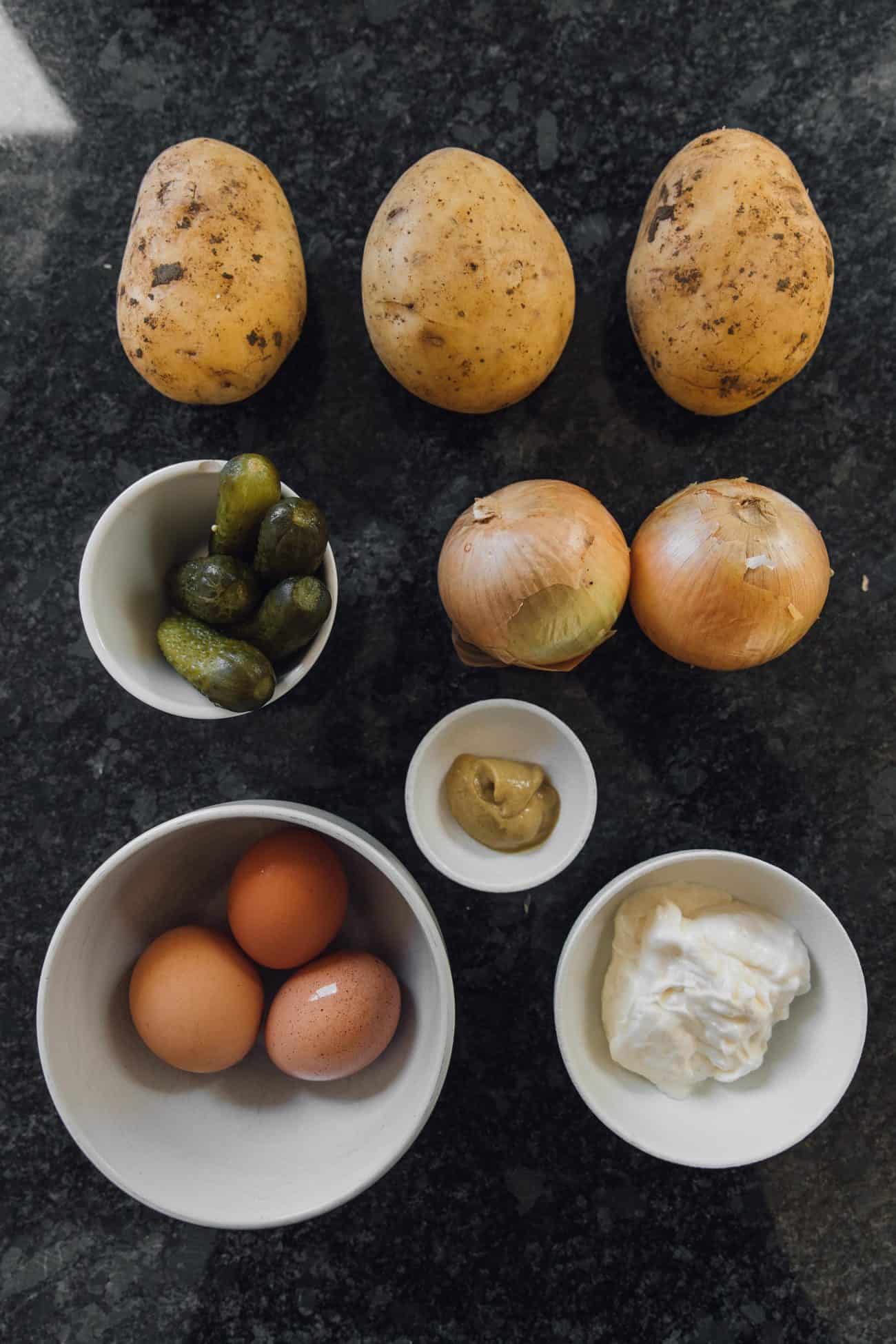 Step 1: Add the potatoes into a large pot with half water and boil until tender.
Step 2: Drain the potatoes and let them cool for 10 minutes.
Step 3: Add the potatoes, eggs, onions, and pickles to a large bowl and mix.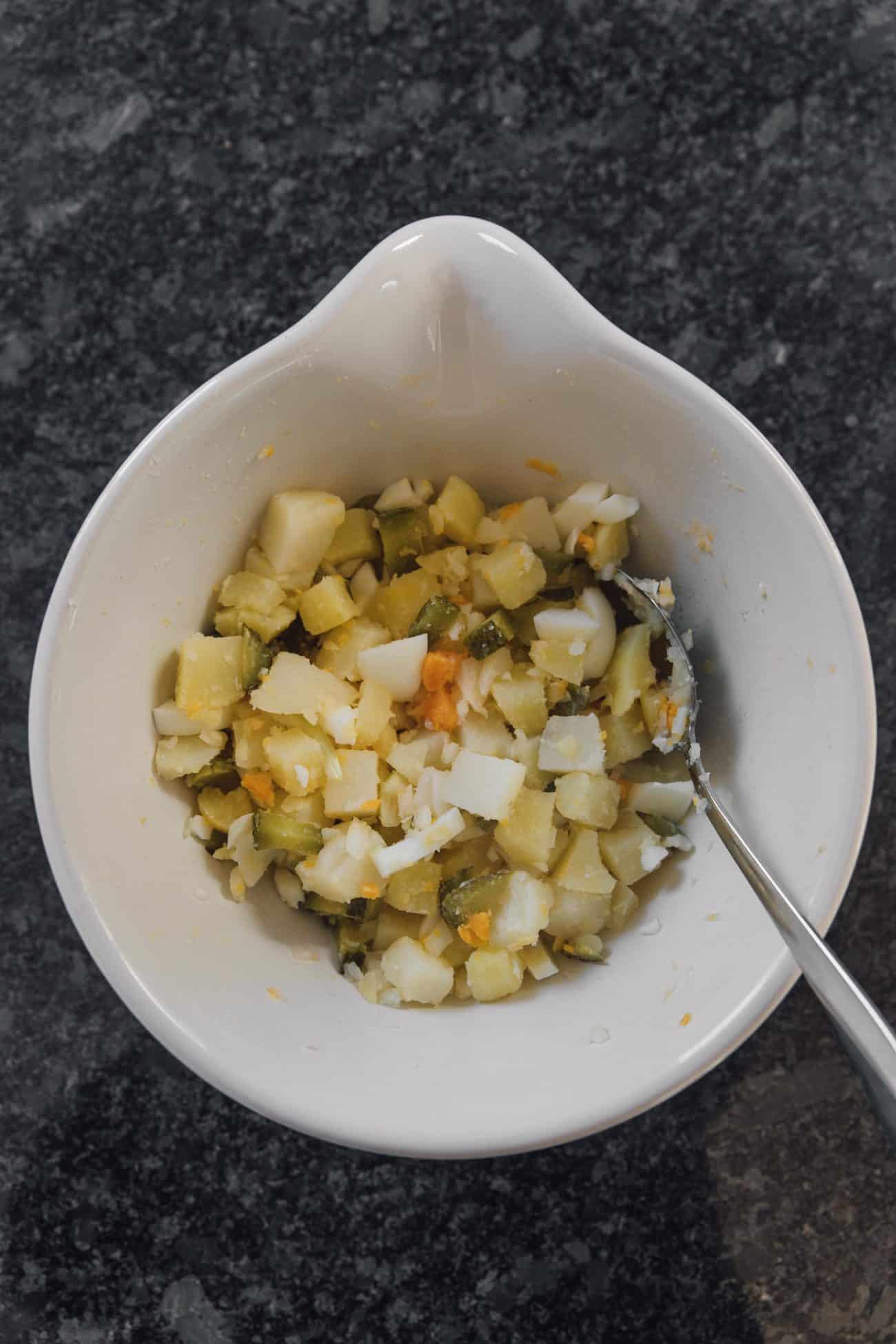 Step 4: Mix with the mayonnaise until you get the desired consistency.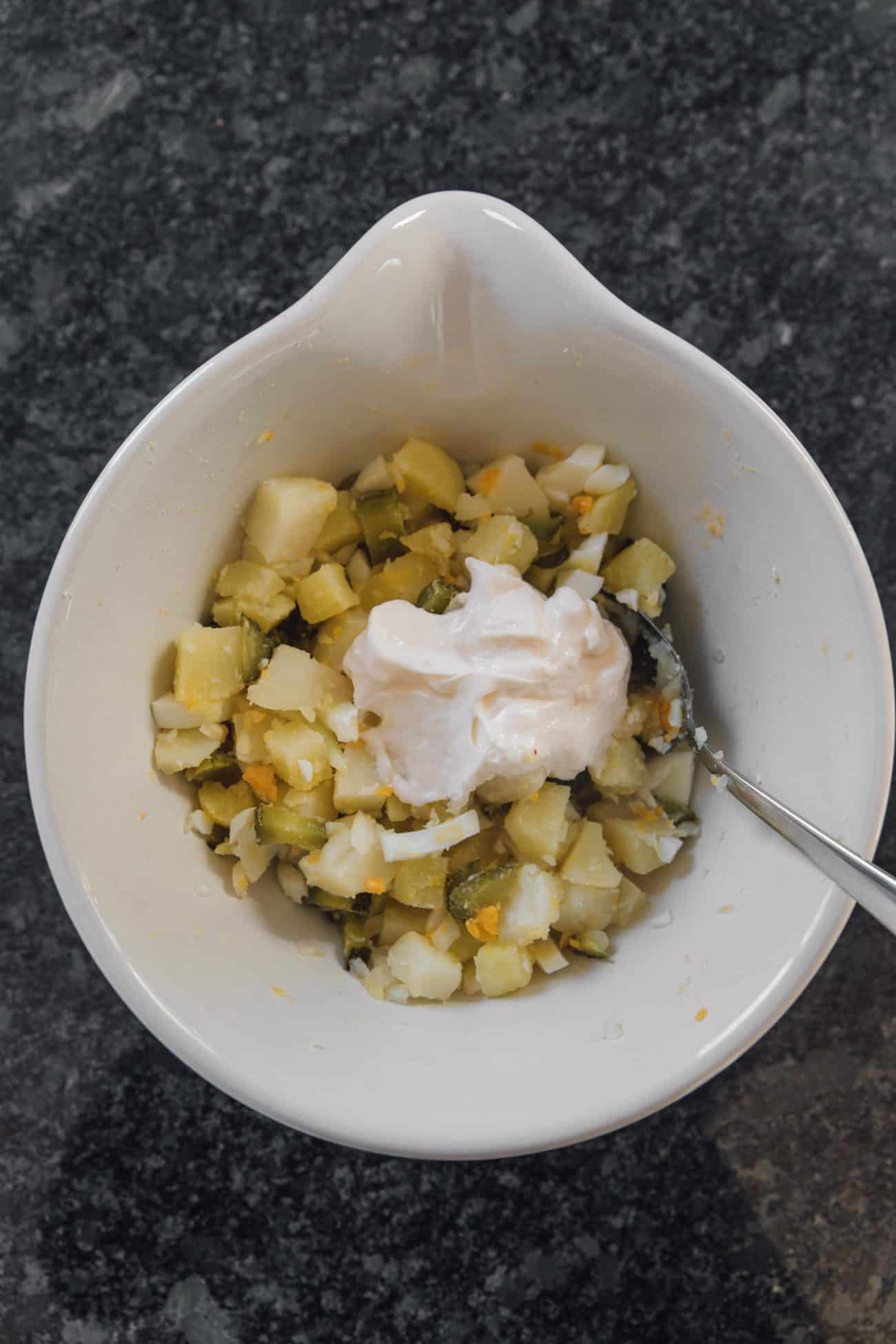 Step 5: Then, add the mustard and mix with salt and pepper to taste.