Moist snickerdoodle cupcakes swirled with cinnamon cream cheese frosting and topped with a soft, chewy and delicious snickerdoodle cookie. I was excited when my husband told me that his work was having a pitch in for the holidays today and he wanted to know if I wanted to send something in. Of course I jump on any reason to make cupcakes and what better reason for cupcakes then a pitch in at work? I had a few cupcake recipes that I have been wanting to make and thought that these snickerdoodle cupcakes sounded perfect for this time of year.
I kept going back and forth on what kind of frosting I wanted on these cupcakes, ultimately I chose the cinnamon cream cheese frosting that I also put on my gingerbread cupcakes. The frosting was perfect, I think I could have just piped it into my mouth and been in heaven! 😉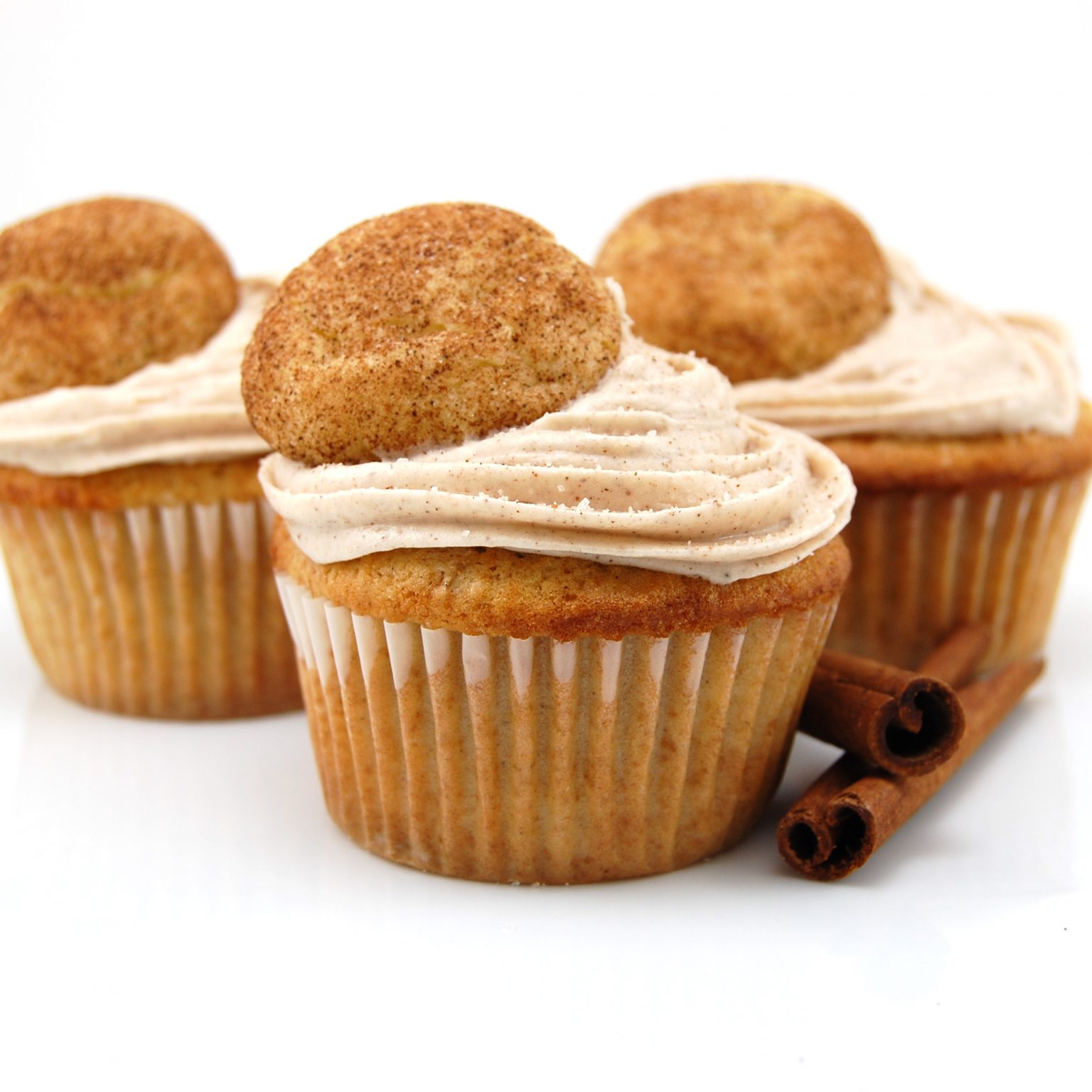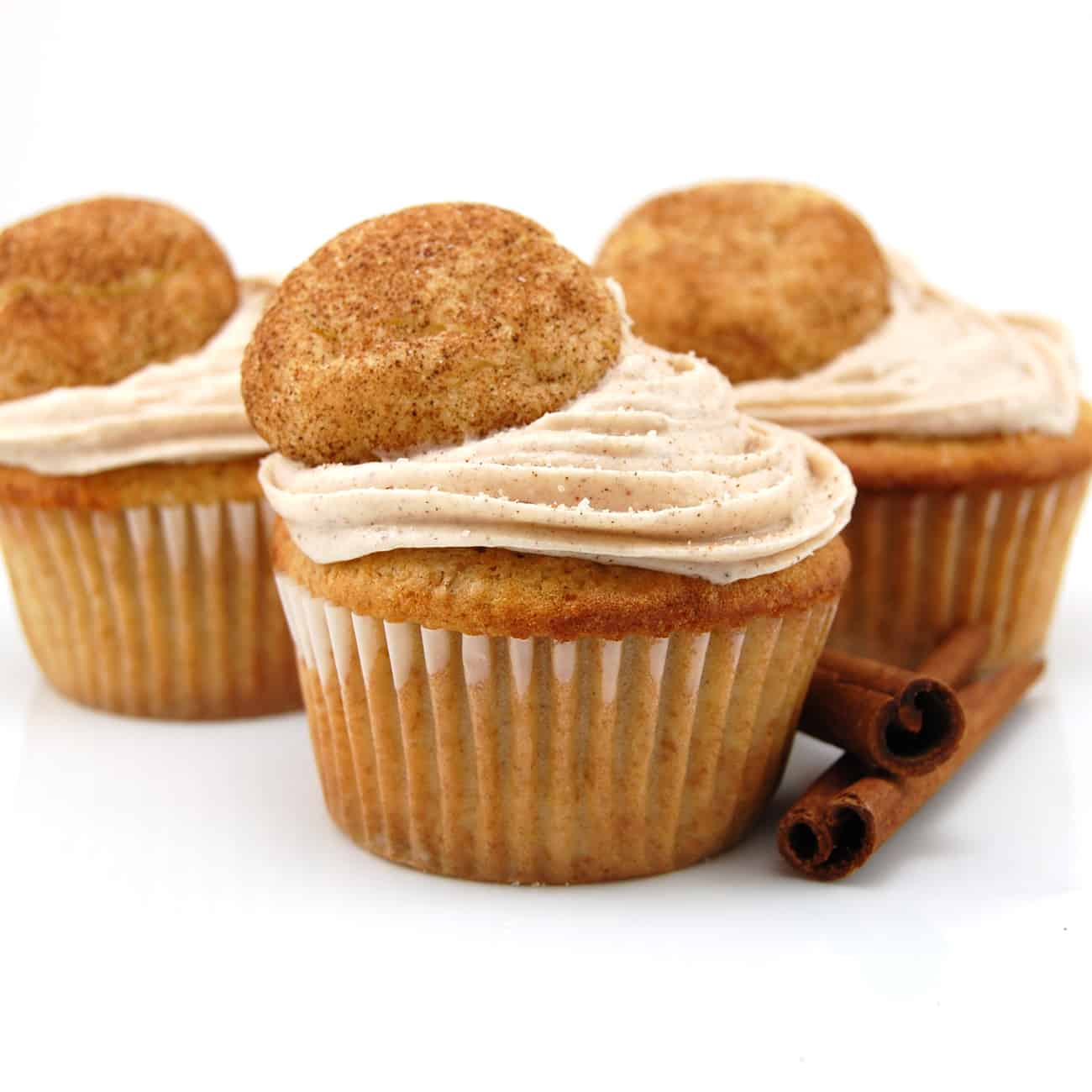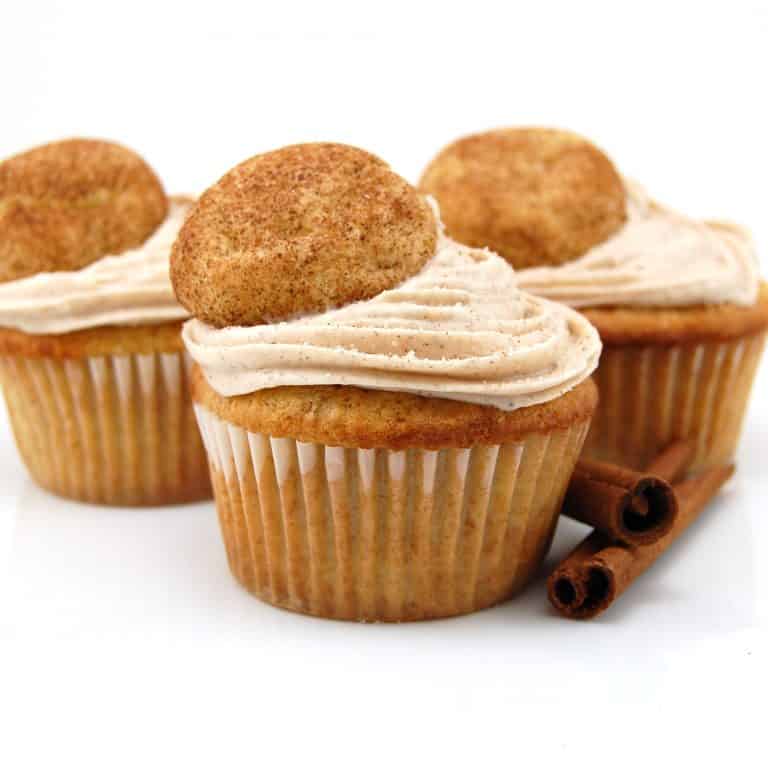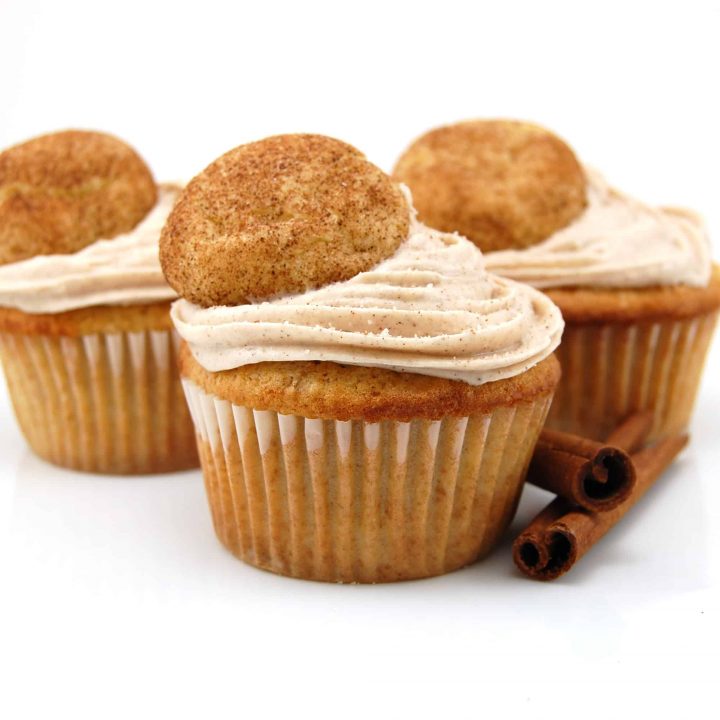 Snickerdoodle Cupcakes
Ingredients
1 1/2 cups all-purpose flour
1 1/2 cups cake flour
1 tablespoon baking powder
1/2 teaspoon salt
1 tablespoon ground cinnamon, plus 1/2 teaspoon for dusting
1 cup (2 sticks) unsalted butter, room temperature
1 3/4 cups sugar, plus 2 tablespoons for dusting
4 large eggs, room temperature
2 teaspoons pure vanilla extract
1 1/4 cups milk
Instructions
Adjust oven rack to lower-middle position and preheat to 350 degrees F. Line muffin pan with baking cup liners.
In a medium bowl, sift together both flours, baking powder, salt, and 1 tablespoon cinnamon.
In the bowl of a stand mixer fitted with the paddle attachment, cream butter and sugar on medium-high speed until pale and fluffy, about 3

minutes.Beat

in eggs, one at a time, until each is incorporated, scraping down sides of bowl as needed. Beat in vanilla. Reduce speed to low. Add flour mixture in three batches, alternating with two additions of milk, and beating until combined after each.
Fill the cupcake papers three-quarters full, making sure that the batter is divided evenly. Bake cupcakes until a toothpick inserted in the center of them comes out clean, about 20 minutes. Let cupcakes cool on a wire rack 10 minutes, then transfer cupcakes to a wire rack to cool completely.
In a small bowl, combine remaining 1/2 teaspoon cinnamon and 2 tablespoons sugar. Pipe cinnamon cream cheese frosting on cupcake. Dust peaks of frosting with cinnamon-sugar and top with a snickerdoodle cookie.
Source:
Martha Stewart's Cupcakes