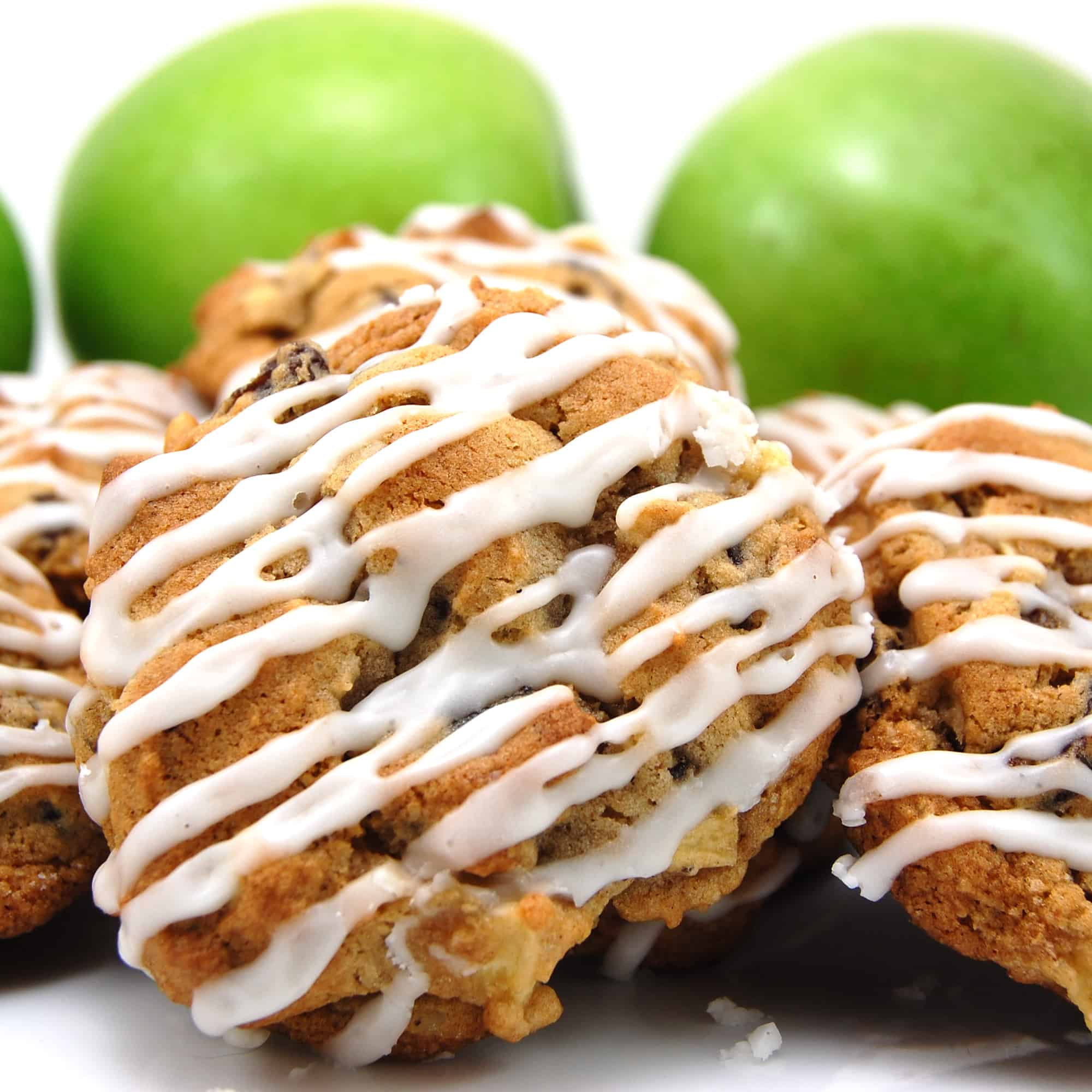 Delicious apple cookies spiced with cinnamon, nutmeg, and cloves packed with walnuts and raisins and drizzled with a vanilla icing. I have a ton of apples at my house so I was thinking of what recipes I could make with all of them.
I made these cookies a few years ago and remember how big of a hit they were with my co-workers. This delicious fruit and nut cookie that is sure to become one of your family's favorite fall desserts.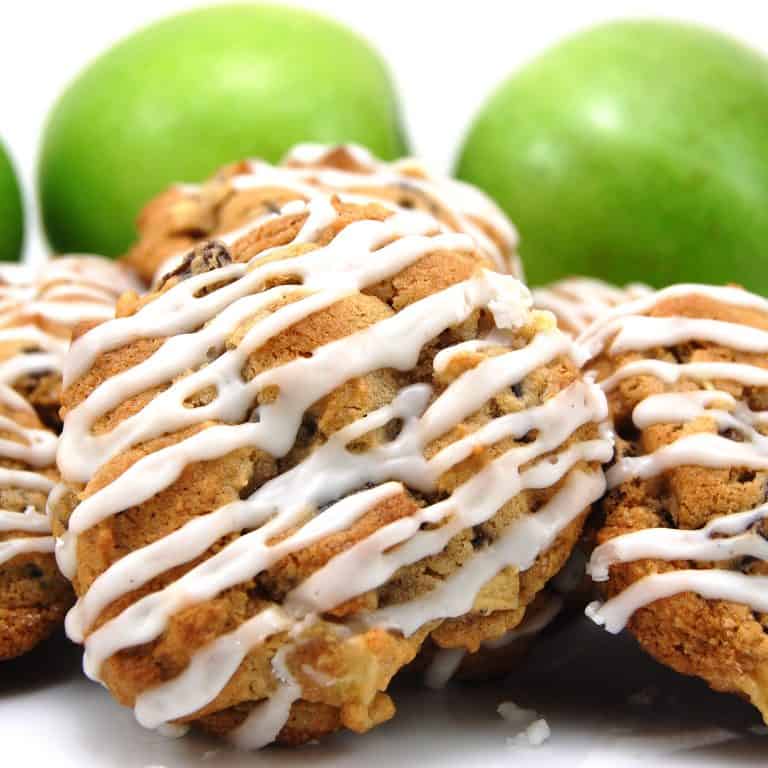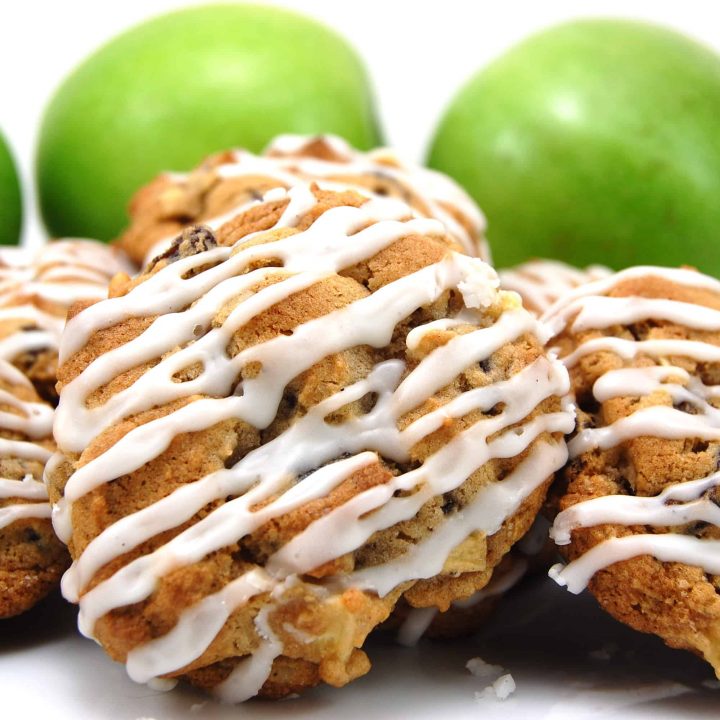 Vanilla Glazed Apple Cookies
Ingredients
Apple Cookies:
1/2 cup shortening
1 1/3 cups packed brown sugar
1 egg
1/4 cup milk
2 cups all-purpose flour
1 teaspoon baking soda
1 teaspoon ground nutmeg
1 teaspoon ground cinnamon
1/2 teaspoon ground cloves
1 cup chopped walnuts
1 cup finely diced peeled apple
1 cup raisins
Vanilla Glaze:
1-1/2 cups confectioners' sugar
1 tablespoon butter, melted
1/2 teaspoon vanilla extract
1/8 teaspoon salt
2 to 4 teaspoons milk

Instructions
Preheat oven to 400 degrees F.
In the bowl of a stand mixer fitted with the paddle attachment, cream shortening and brown sugar until light and fluffy. Add egg and milk and beat until combined.
In a medium bowl, combine the flour, baking soda, nutmeg, cinnamon and cloves. Gradually add to the creamed mixture and mix well. Stir in walnuts, apple and raisins.
Drop by rounded tablespoonfuls two inches apart onto ungreased baking sheets. Bake in preheated oven 8-10 minutes or until edges begin to brown. Cool on wire racks.
To make vanilla glaze, in a small bowl, combine the confectioners' sugar, butter, vanilla, salt and milk. Drizzle over warm cookies.