Ingredients:
MEATBALLS:
3 lb ground beef
1 white onion, diced
2 eggs, lightly beaten
1 c seasoned dry bread crumbs
1/2 c fresh chopped flat-leaf parsley
2 tsp coarse ground salt
1 tsp coarse ground pepper
GRAVY:
4 Tbsp all-purpose flour
2 10.5-OZ can(s)beef consomme
1 Tbsp Worcestershire sauce
2 c milk
1 tsp coarse ground salt
1 tsp coarse ground pepper
SERVING/PLATING:
12 oz medium egg noodles, cooked according to directions
1/4 c butter
3 Tbsp fresh chopped flat-leaf parsley
How to Make Authentic Swedish Meatballs Recipe: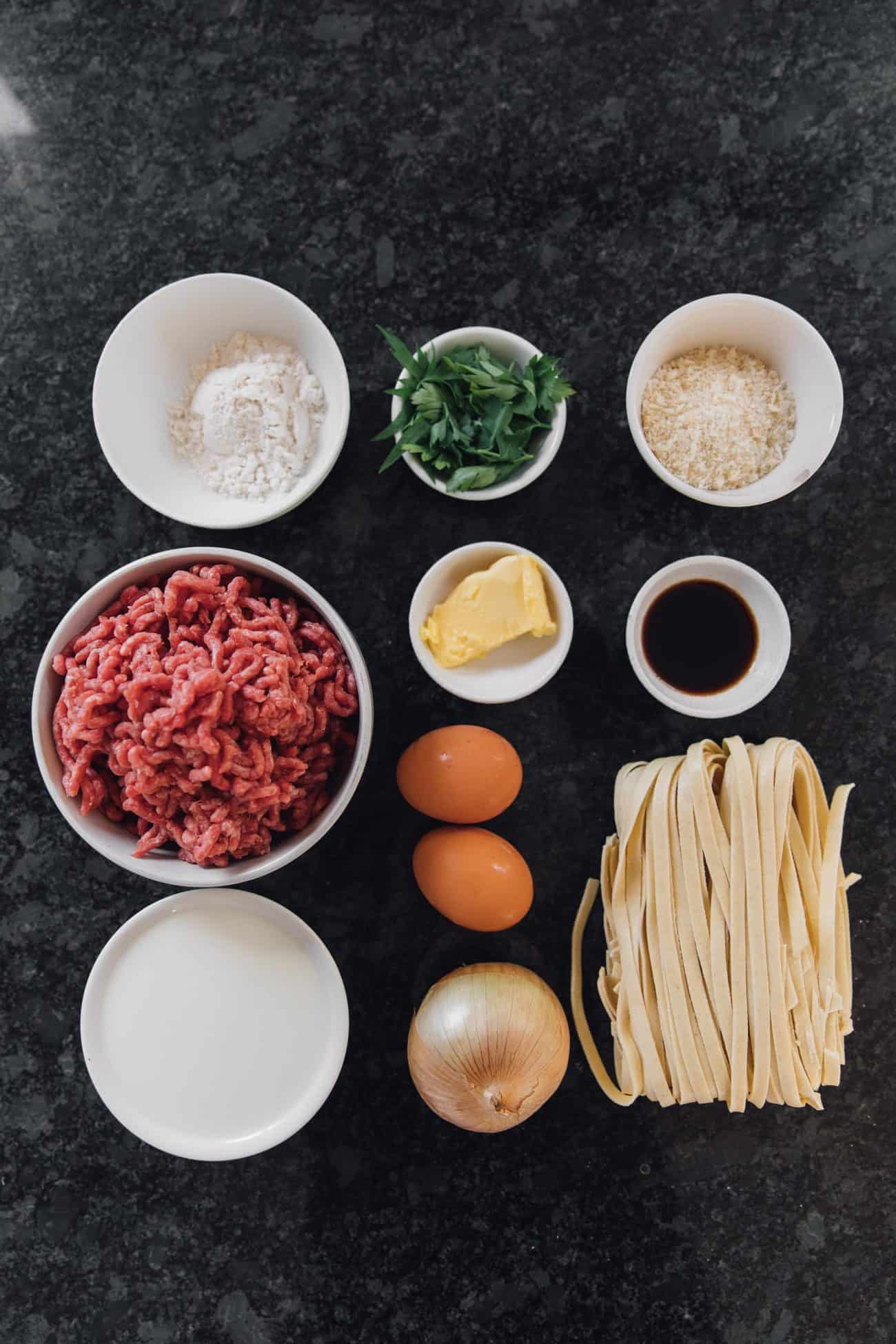 Step 1: Heat a large nonstick skillet over medium-high heat. Mix the ground meat, with the onion, eggs, breadcrumbs, parsley, salt and pepper.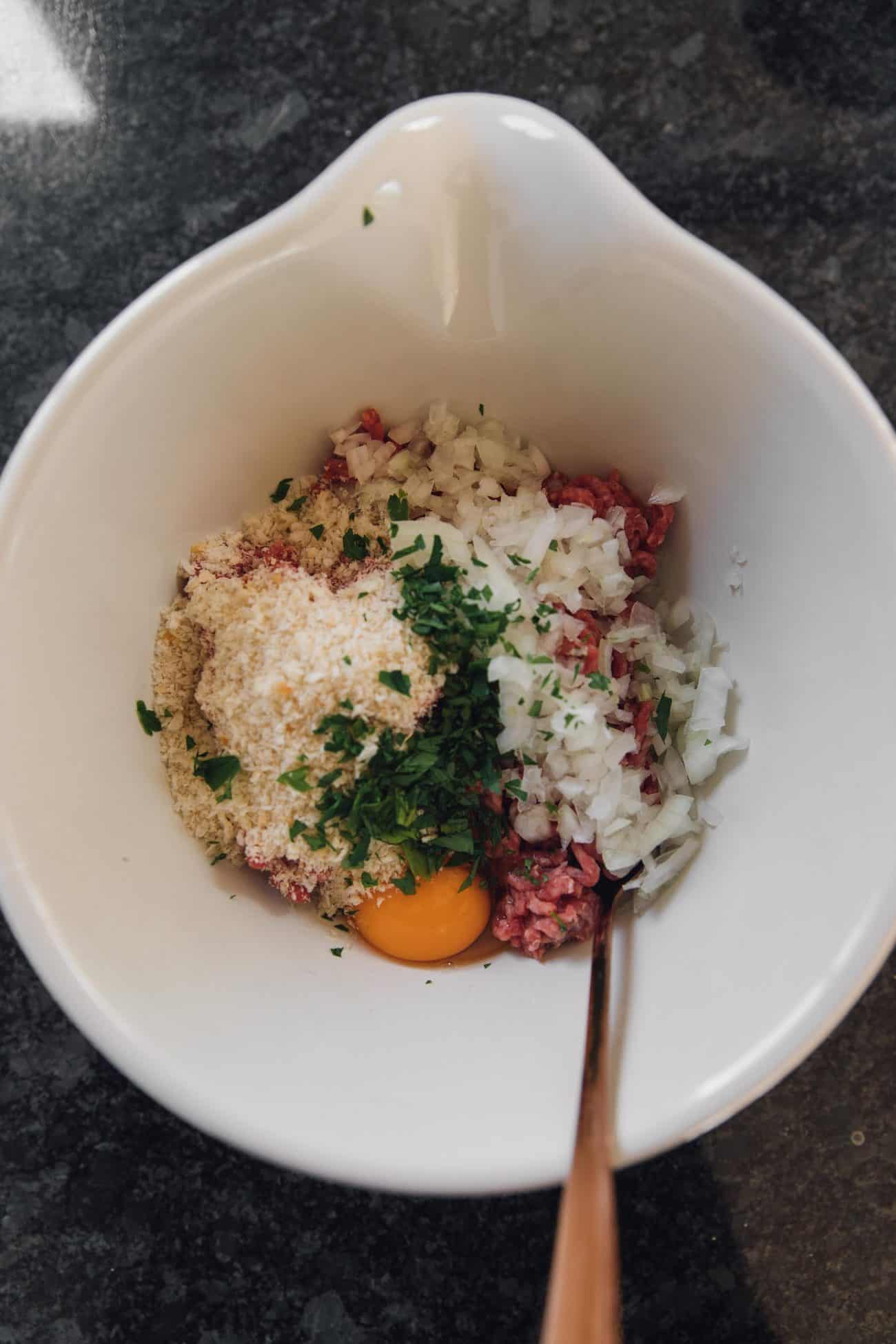 Step 2: With the mixture, form small meatballs about 1 inch. Brown the meatballs in the pan on all sides. Remove from the pan and place on a separate plate.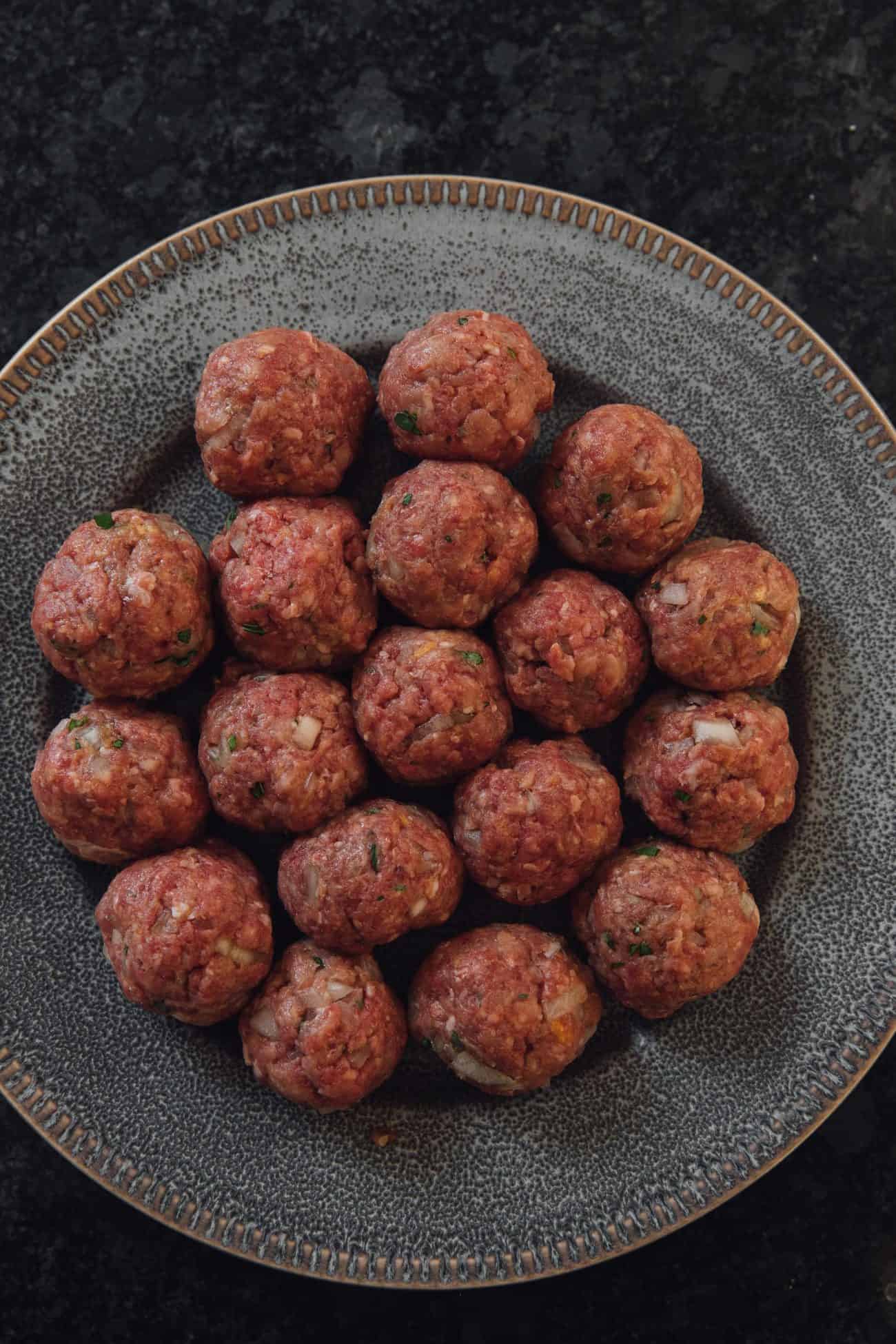 Step 3: In the leftover fat from the pan, add the flour and mix until well combined. Cook for a few minutes or until the flour is golden brown.
a.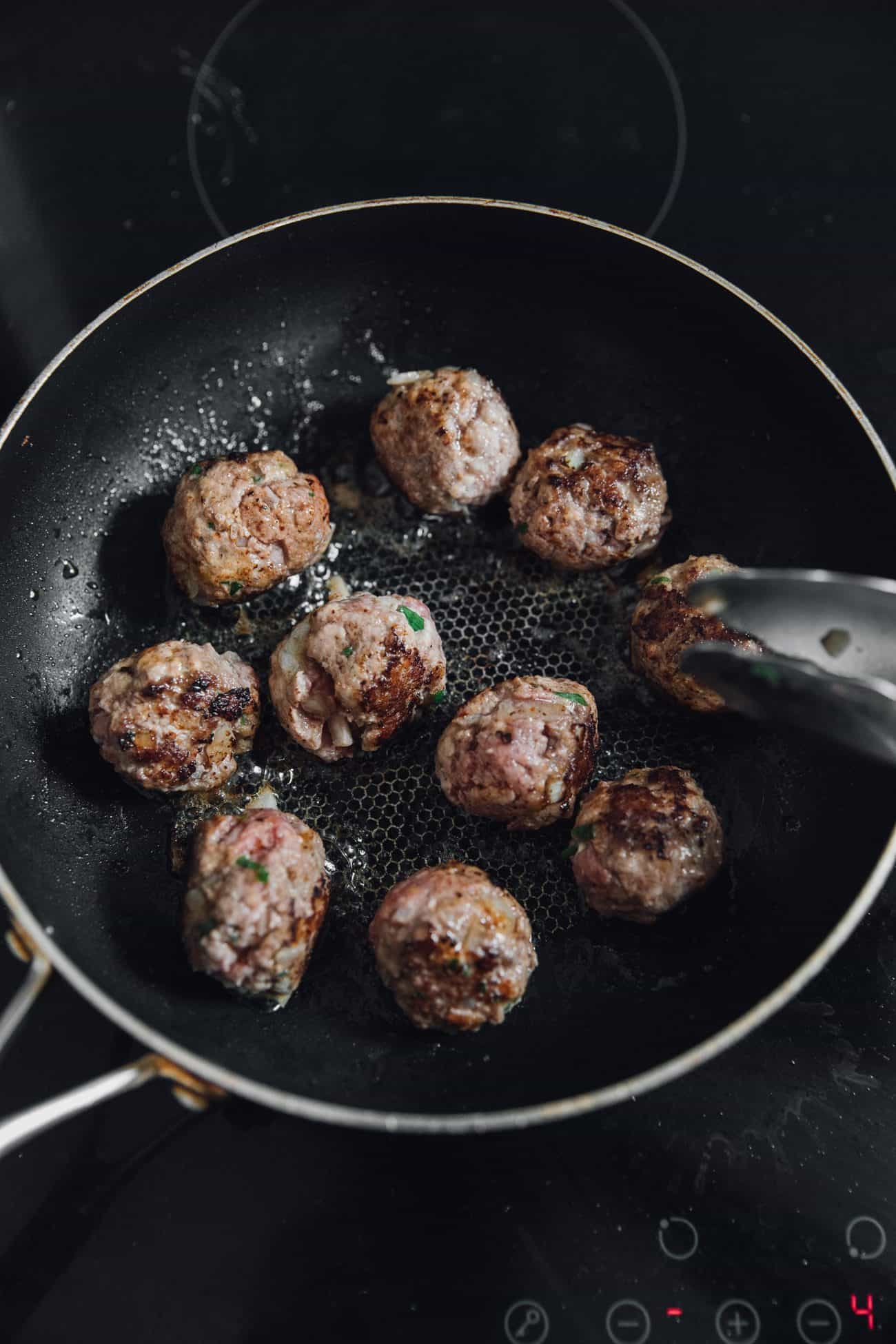 b.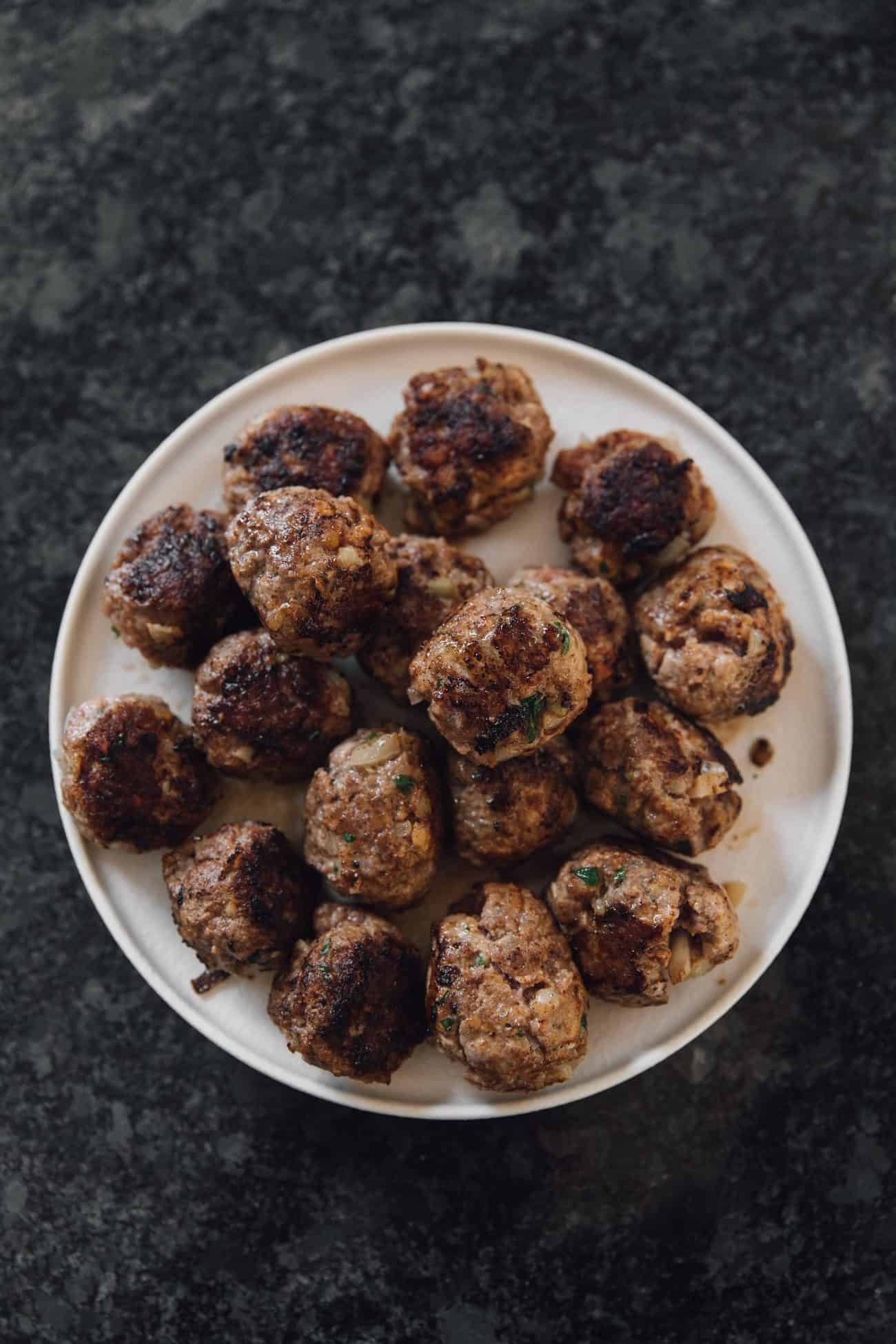 Step 4: Add the beef broth with the Worcestershire sauce and beat. Add the milk little by little, along with the salt and pepper. Do not stop beating until well combined.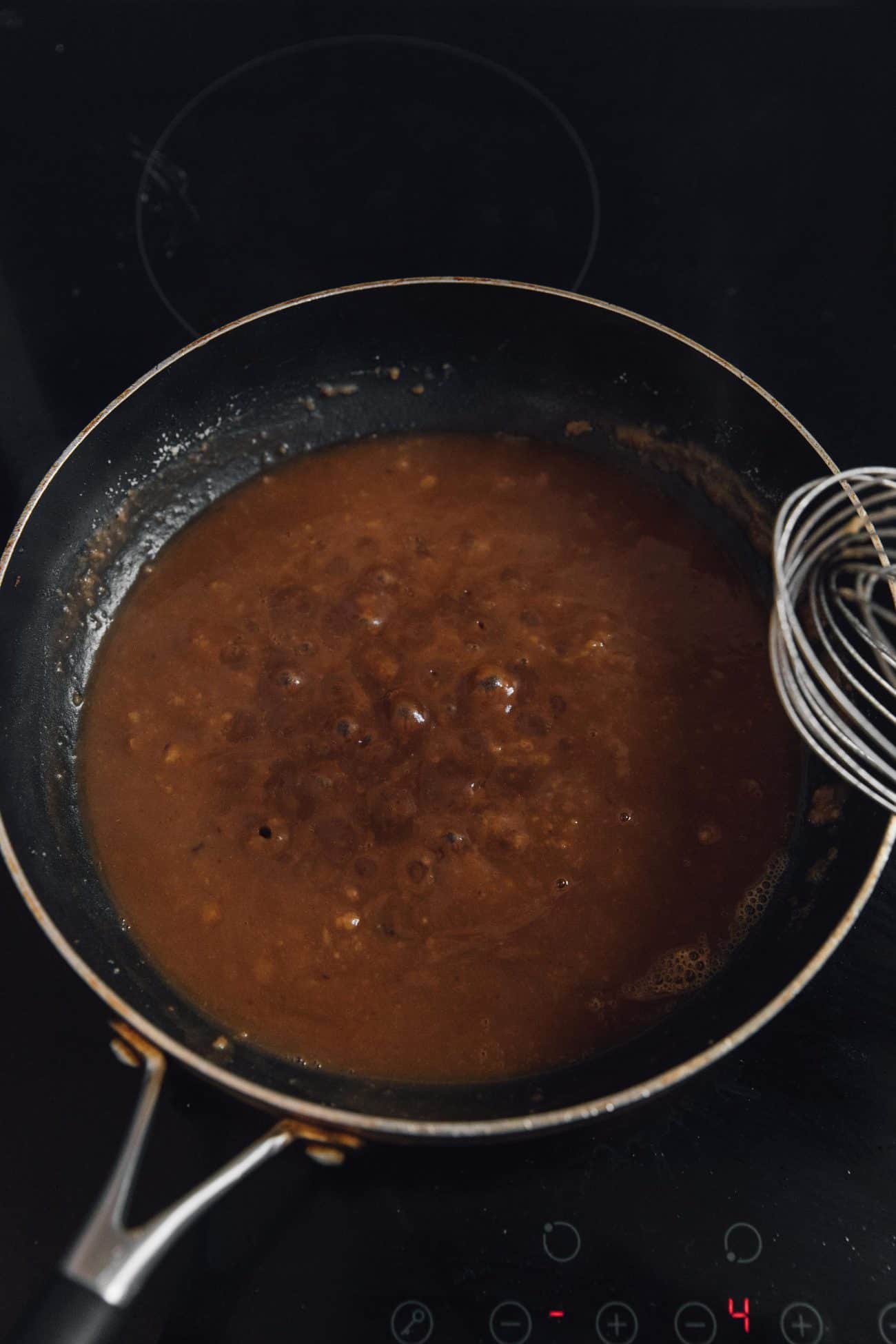 Step 5: Cook for five minutes and don't stop mixing. Once the sauce is thick, return the meatballs to the skillet and cover. Let cook for 15 minutes.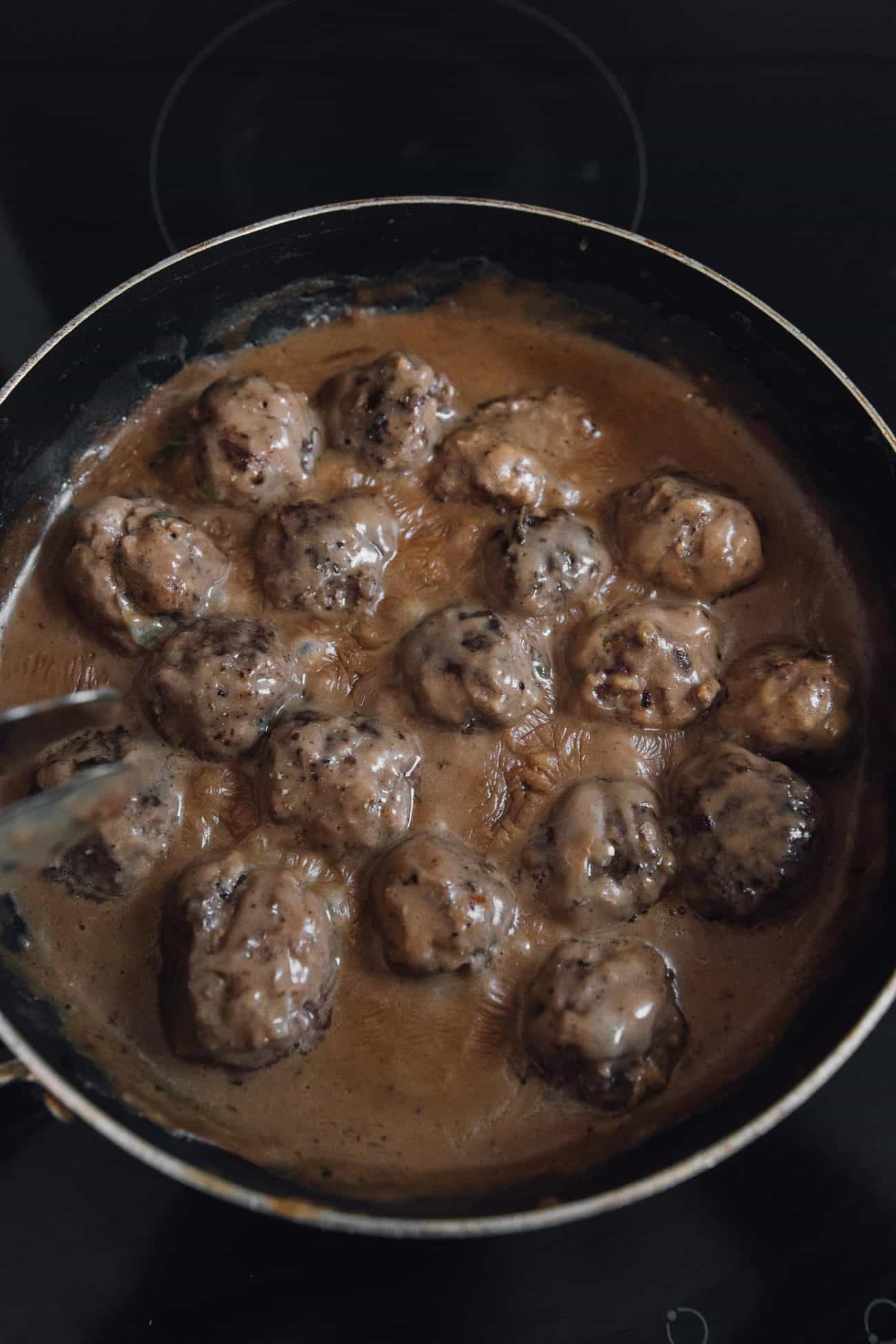 Step 6: Mix the butter with the noodles and serve them in different dishes of your choice. Cover the noodles with the ready meatballs while they are still hot.
Sprinkle on fresh parsley and voila!