If you want the best Instant Pot Mashed Potatoes Recipe, look no further. These mashed potatoes are true comfort food and it doesn't get any easier than making Instant Pot Mashed Potatoes.
Scroll to bottom for printable recipe card.
Best Instant Pot Mashed Potatoes Recipe
There is nothing better than biting into a helping of the Best Instant Pot Mashed Potatoes Recipe ever! I don't think it's possible to love mashed potatoes as much as I do. Instant Pot potatoes are so creamy, smooth, flavorful, and go with everything.
If you've ever been cooking and your stovetop is covered in pots and pans, and you don't have room to make mashed potatoes, this recipe is for you! I've been there more times than I can count, and that's why pressure cooker potatoes have become a go-to method. The best part is when you make pressure cooker mashed potatoes; you don't have to do much and never have to worry about the pan boiling over. Talk about a win!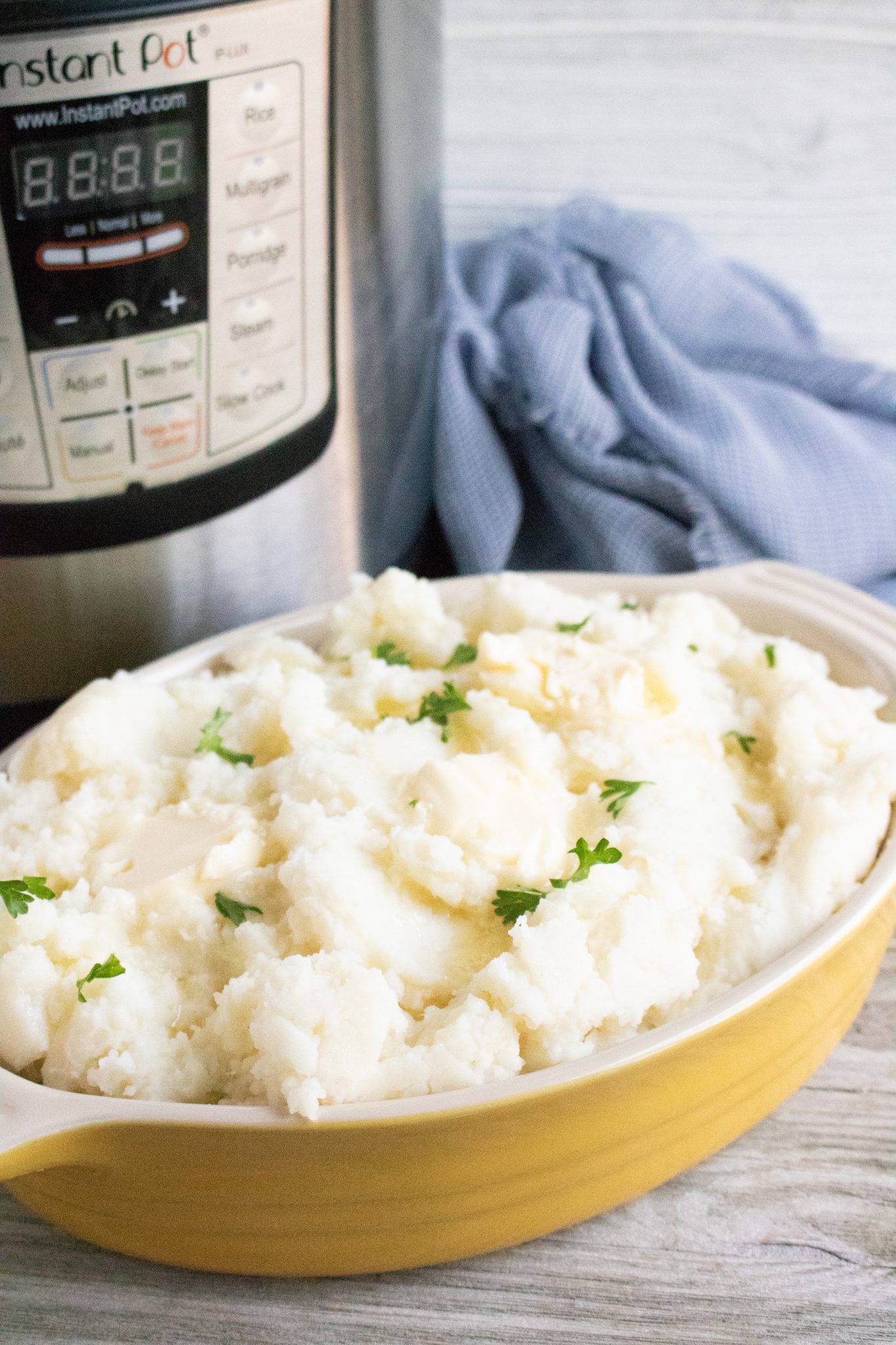 Can Mashed Potatoes be Frozen?
If you find that you have too many mashed potatoes, you can freeze them. This is a great way to make a large batch of potatoes and then freeze half of them so you have them for a different meal.
Instant Pot Potatoes Ingredients
You only need a handful of ingredients to make pressure cooker potatoes. Once you try them, you'll be hooked on this new method for cooking them! Here is a list of the ingredients needed to make these
Potatoes – These are obviously the star of the show!
Water – The water is what makes the potatoes soft and mash-able.
Butter – Adding butter to these mashed potatoes in the Instant Pot makes them even more creamy and delicious.
Sour cream – When you add sour cream, you will get a little bit of subtle tangy flavors and lots of creamy texture.
Milk – You can substitute any kind of milk that you drink, whole, skim, almond, cashew, or any other that you enjoy. The flavor will change a little depending on what you go with.
Salt and pepper – You just need a few sprinkles of salt and pepper to enhance the flavors!
How To Make Mashed Potatoes In Instant Pot
I prefer to make recipes that are easy and don't take a ton of effort. Having food that tastes great is also very important to me when I am cooking. Thankfully, you get all three of those things when you make this Instant Pot mashed potatoes recipe! Take a look at these simple steps:
First Step: Put the peeled potatoes in the steamer basket in the Instant Pot.
Second Step: Pour water on top of the potatoes.
Third Step: Close the lid on the pressure cooker and turn the valve to the seal position. Cook on high pressure for 10 minutes.
Fourth Step: Once 10 minutes is up, do a quick release.
Fifth Step: Add your favorite toppings and serve hot. Enjoy!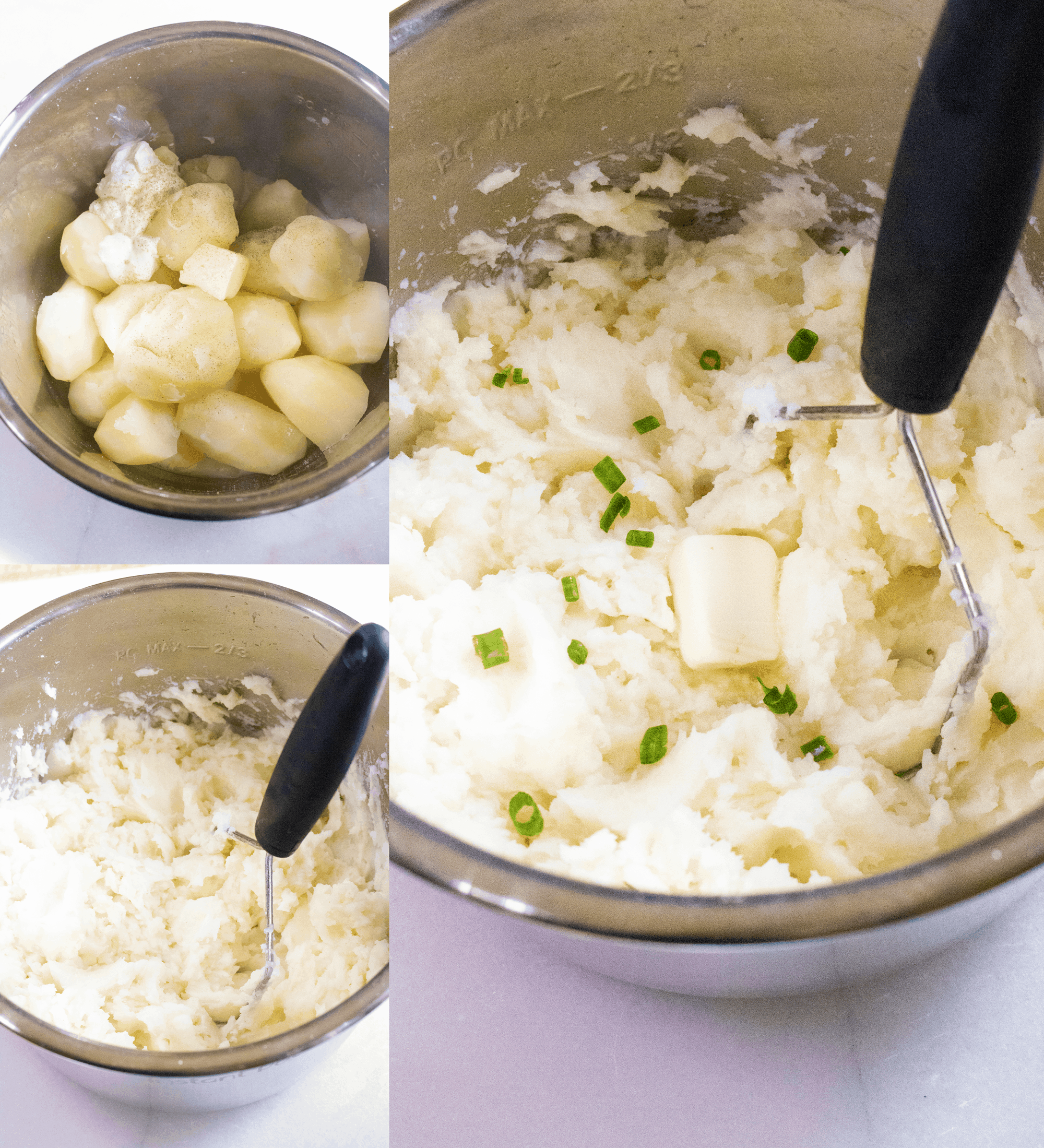 Best Instant Pot Mashed Potatoes Variations
As with most recipes that I make, you can easily adjust the flavors and ingredients with these pressure cooker potatoes. Potatoes are very versatile and go great with many other flavors. Try out a few varieties to see what you like best. Here are a few ideas:
Cheese – Top freshly mashed potatoes with some cheddar cheese or your favorite cheese. After placing it in a baking dish, broil for 3-5 minutes, so the cheese melts.
Bacon – Add some crumbled bacon to the top of the potatoes or mix it in for a surprise treat! I'm getting hungry thinking about it.
Green Onions – Use them as a garnish or add them to the potatoes. Either way, they are great and add some color too.
Ranch Dressing – Either use a liquid ranch and add 1/4 -1/2 cup to the mashed potatoes or sprinkle in ranch seasoning. Try it both ways to see what you like best.
Herbs – Add some fresh herbs like rosemary, thyme, or parsley to the pressure cooker mashed potatoes. It adds a nice color and some flavor too.
What Kind Of Potatoes Are Best For Mashed Potatoes?
You can use any kind of potato you like, but sometimes the texture will be a little different. My go-to's are russet, Yukon gold, red, and sweet potatoes. They all seem to do well being cooked in the Instant Pot, and the flavor and texture turn out well. Try a few varieties to see what you prefer.
Keep in mind if you go with a potato that has thin skin like red potatoes or purple potatoes, you don't need to peel them unless you just want to. The skin adds to the color of the mashed potatoes, and you won't notice the flavor much.
Do I Need To Cut The Potatoes Before Cooking?
If you are using small potatoes, there is no need to cut them. Just peel and place in the pressure cooker, and they'll be fine. However, if you are using medium or large potatoes, it's a good idea to cut them in halves or quarters to make sure they cook all the way through. The goal is to try to get the potatoes to be similar in size, so they cook at the same rate. If you have a couple of huge potatoes and the rest is really small, then there is a good chance the big ones won't be done when the small ones are.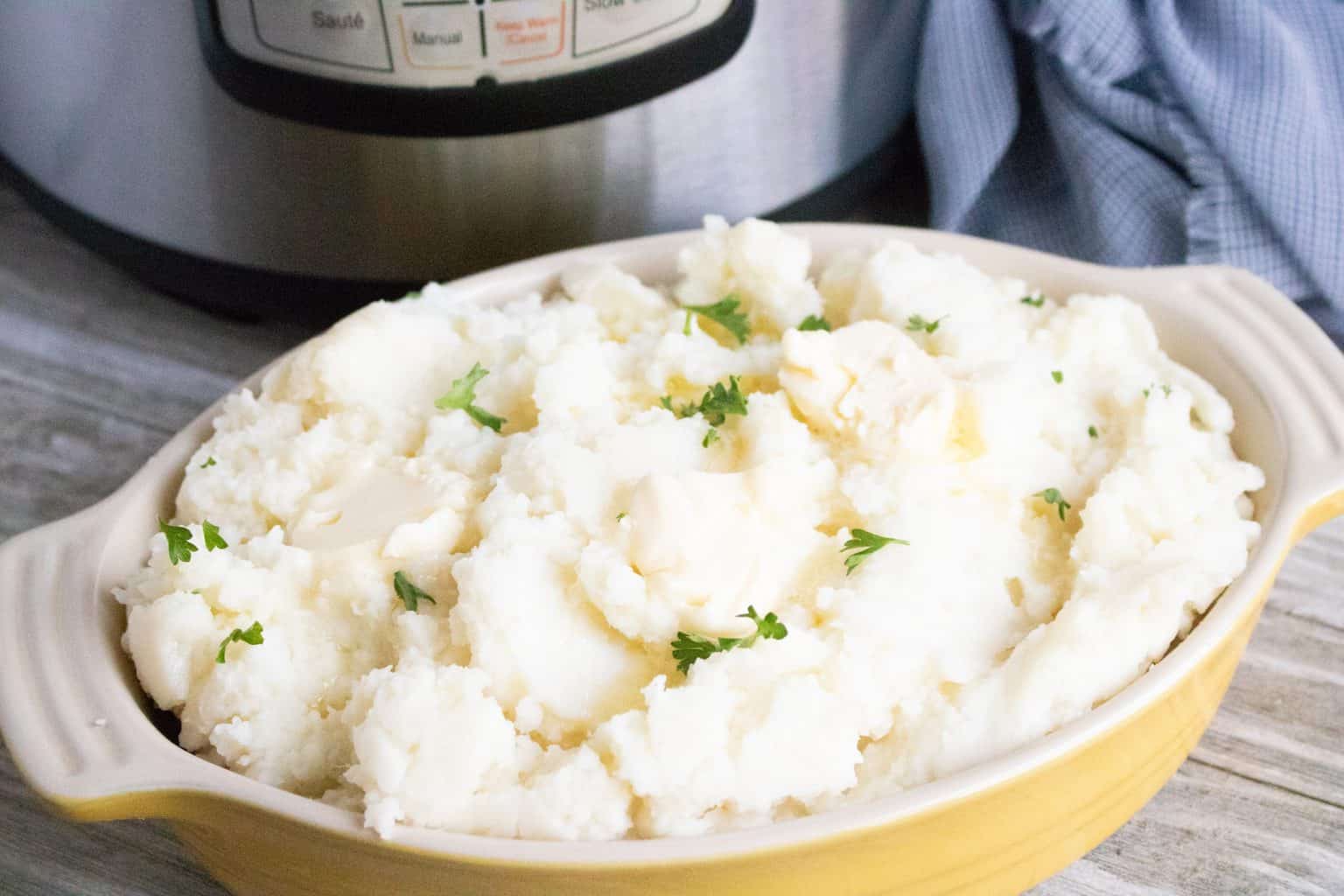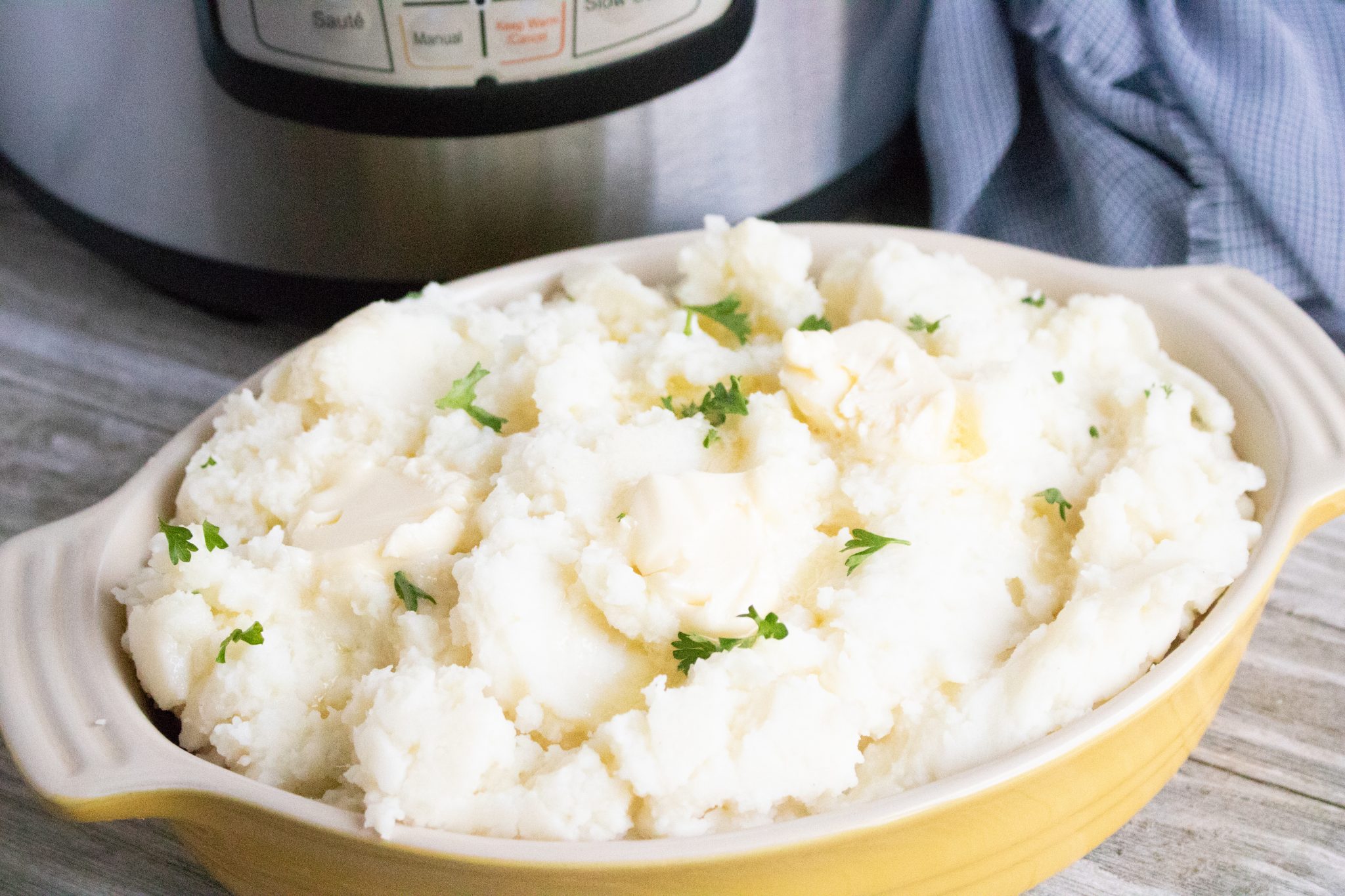 What Do I Do If The Potatoes Aren't Done?
If you remove the lid on the pressure cooker and pierce the potatoes and they aren't done, put the lid back on and cook a little bit longer. If they seem like they are still pretty hard to cook for 5-8 more minutes, however, if they are close to being done, cook them for 2-4 more minutes.
How Do You Store Leftover Instant Pot Potatoes?
Let the potatoes cool down after cooking, then put them in a container that has a tight-fitting lid. Put them in the fridge for 4 days or the freezer for 2 months. They will last the longest when they have been kept airtight.
How Do You Reheat Mashed Potatoes?
You can reheat mashed potatoes in the microwave by covering them with a paper towel and heating them up. It only takes a couple of minutes to warm them because they heat up pretty fast.
Another option is to place the mashed potatoes in a casserole dish and bake them for 10-15 minutes. Heat the oven to 350 degrees F. and warm them until they are hot. Sometimes, it's a good idea to add a little bit of milk or butter to the potatoes, so they don't become dry and gummy.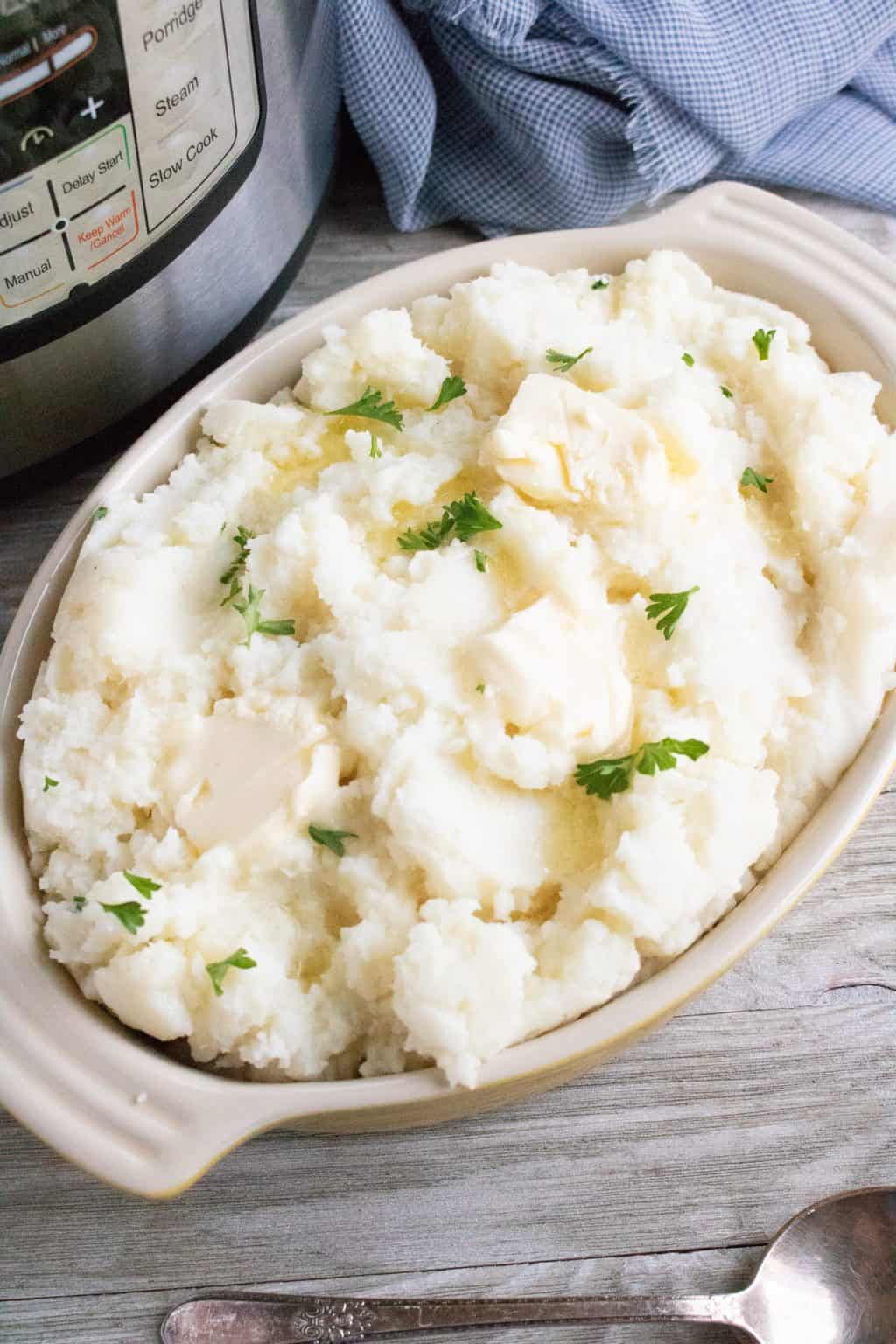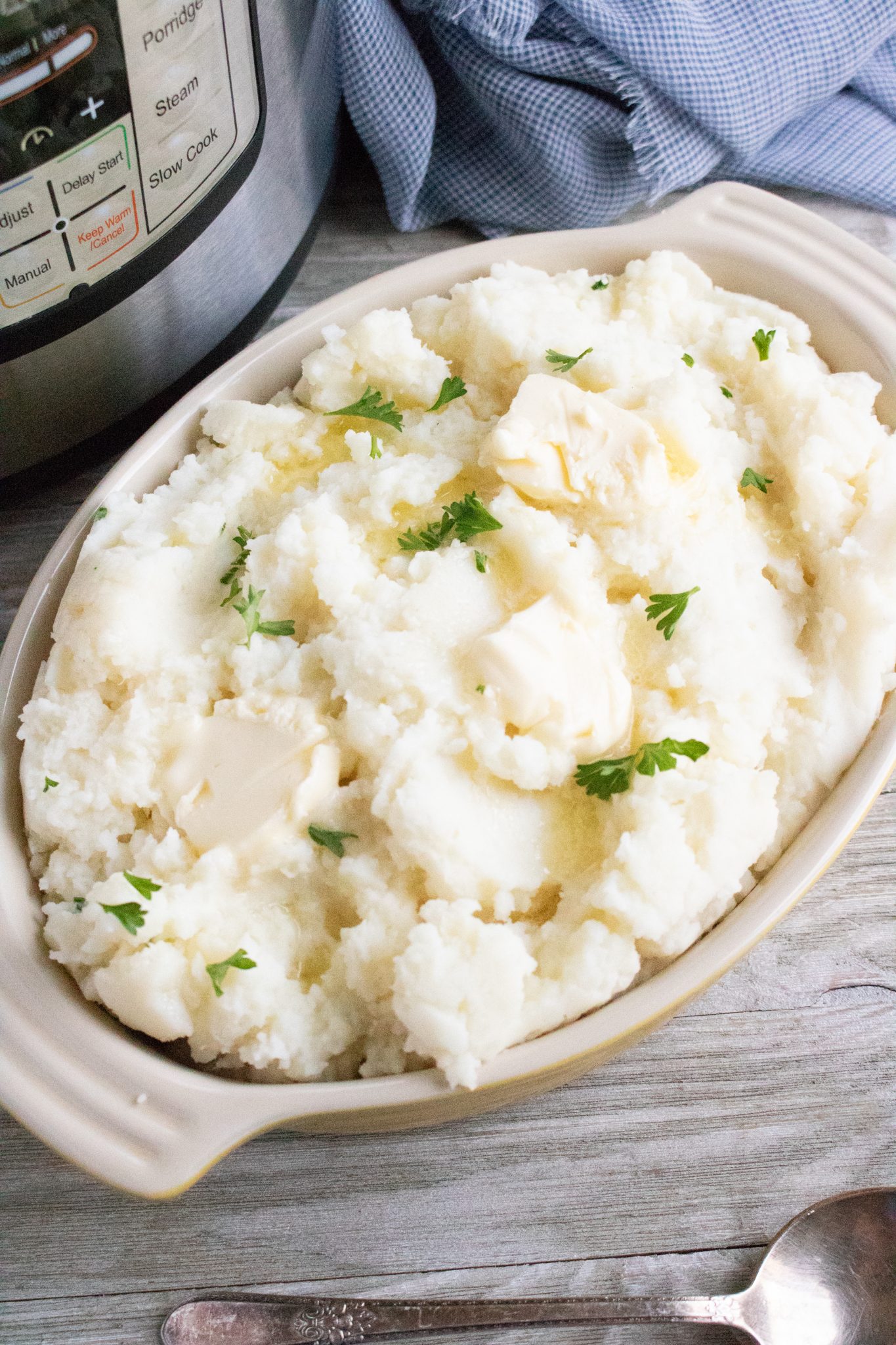 If you love these tasty Instant Pot mashed potatoes, you should try some of my other yummy side dishes.
Now, remember to save this recipe on Pinterest for later 🙂

Pin this recipe now to remember it later
Best Instant Pot Mashed Potatoes Recipe
These are the Best Instant Pot Mashed Potatoes you'll ever taste. They are creamy, buttery, and so EASY to make. Instant Pot potatoes go with everything!
Want to save this recipe? Enter your email below and we'll send the recipe straight to your inbox!
NOTE: By saving this recipe, you agree to join our weekly recipes newsletter.
Instructions
Place peeled potatoes in a steamer basket in inner Add water.

Close the instant pot lid and turn pressure valve to seal. Cook on manual high pressure for 10 minute

Allow for a quick pressure release.
Follow me on Pinterest for daily delicious recipes!
Take a look at these recipes:
Buckeye Peanut Butter Pretzel Bites – If you want a snack that's sweet and delicious, try these pretzel bites. They are so amazing.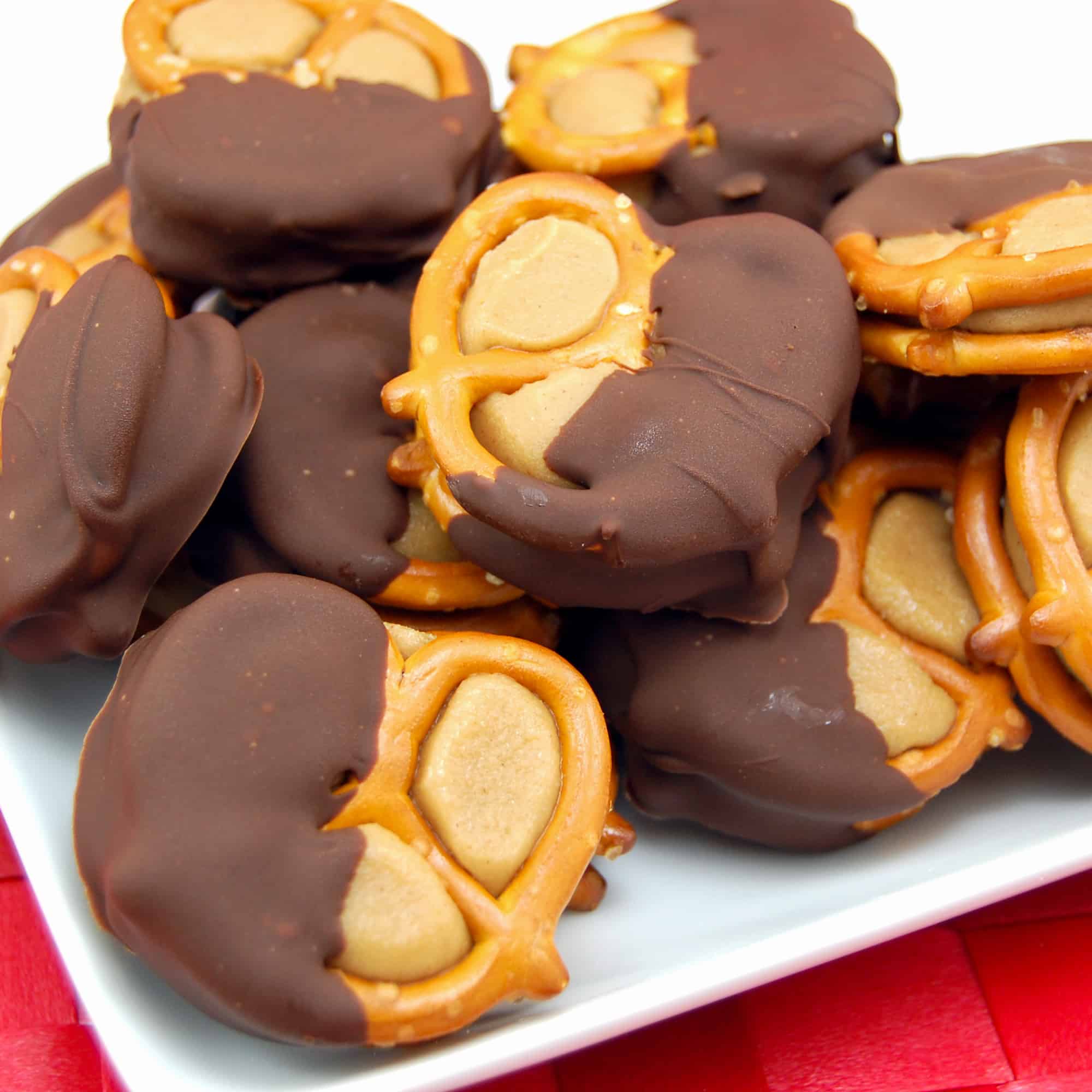 S'more Bites – You can't help but become addicted to the sweet flavors of these S'more bites! Try them and find out.
Simple Fresh Cranberry Scones – When you're heading out the door, these scones come in handy. Plus, they taste incredible too.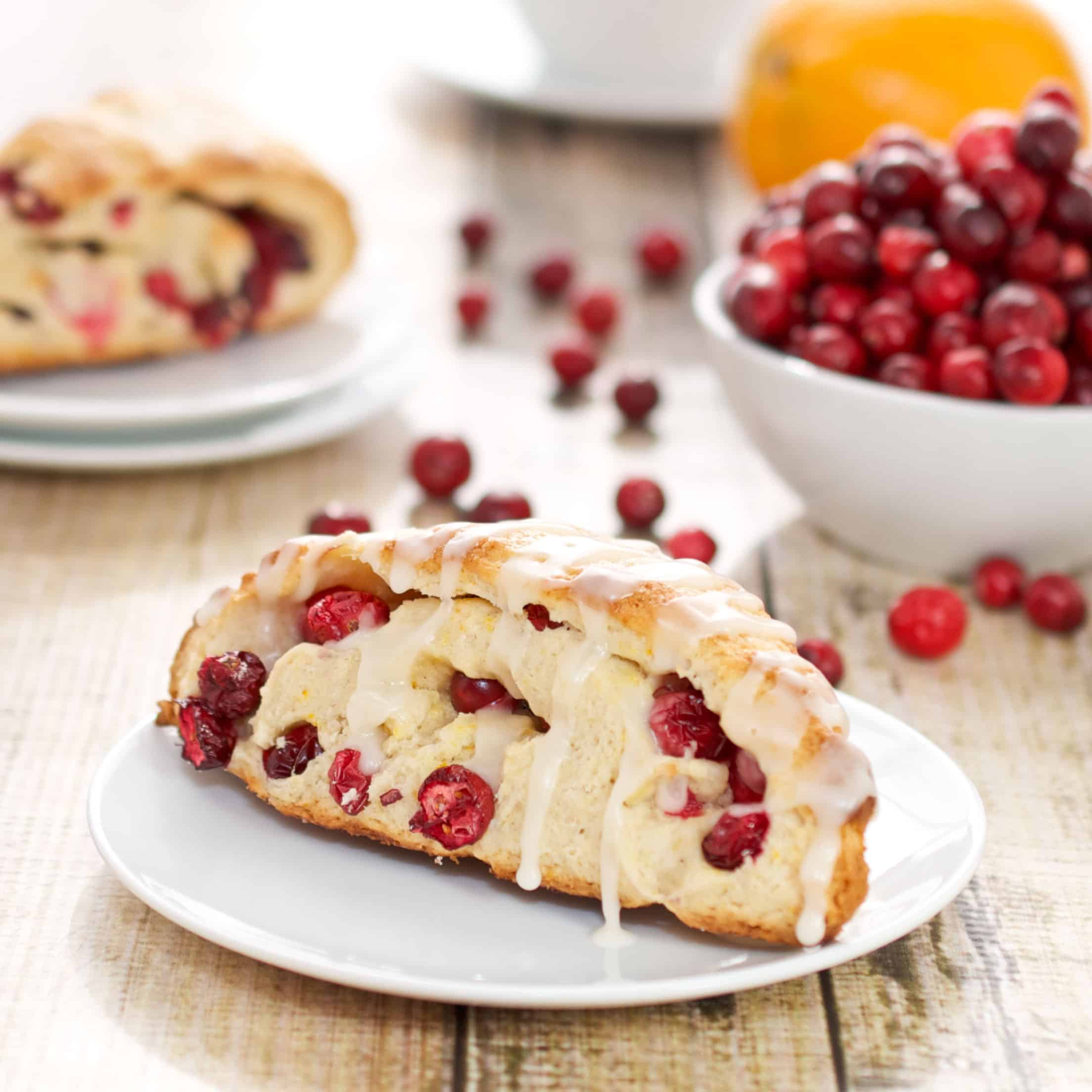 Skinny Strawberry Shortcake Bites – These tasty bites are vegan and happen to be gluten-free too. Indulge in this satisfying snack!
Get new recipes weekly plus our FREE ebook!