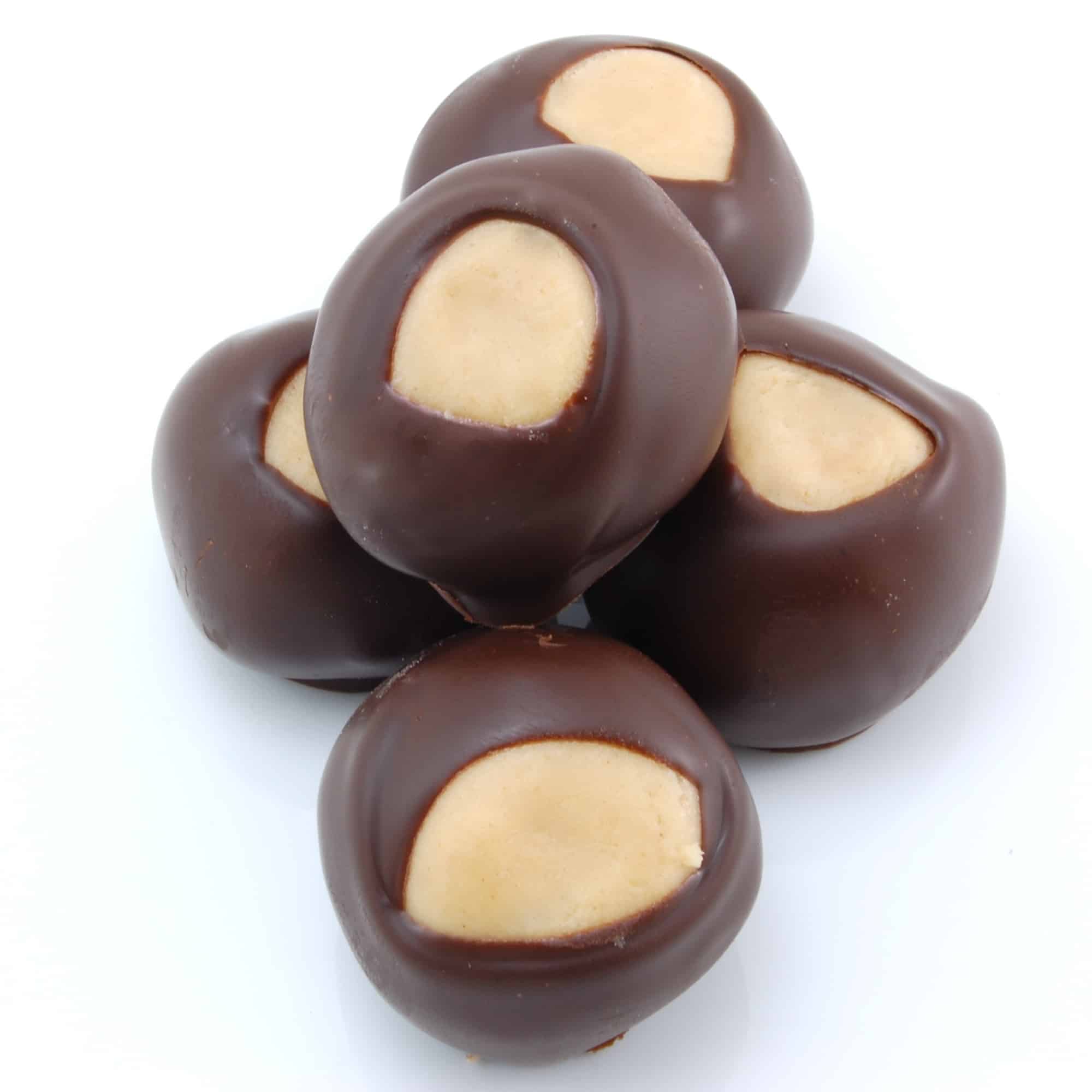 Delicious peanut butter balls dipped in rich chocolate to look like a buckeye nut. I am originally from Ohio, home of The Ohio State Buckeyes. Today is their first game against Marshall. Unfortunately it is on a Thursday instead of a Saturday, but I can't complain! My husband and I are huge Ohio State fans! 🙂 Andrew is an Ohio State alumni and attended Ohio State University for Medical School. We have been counting down to college football season and I am so excited that it is finally here! This recipe has been in my family for a while now. I always make them for the first game and the highly anticipated Ohio State vs. Michigan game. So have a seat, grab a beer and a few of these babies and cheer on the Buckeyes! Go Bucks!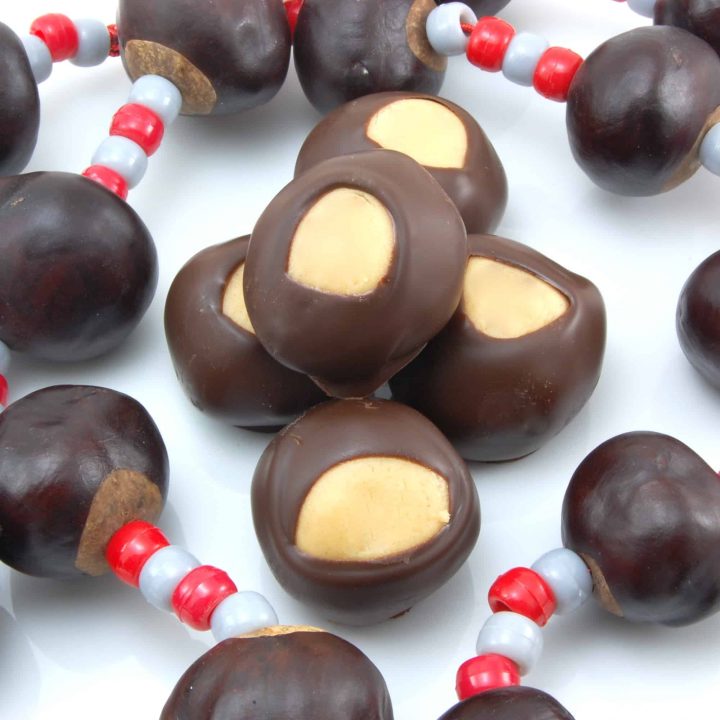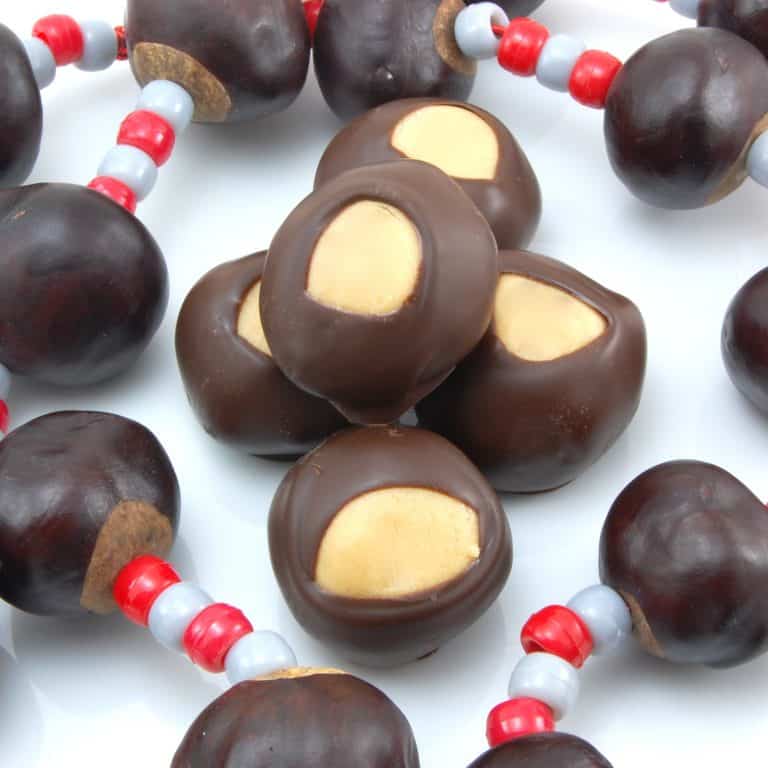 Buckeyes
Ingredients
1 1/2 cups creamy peanut butter
1/2 cup butter, softened
1 teaspoon vanilla extract
4 cups confectioners' sugar, sifted
6 ounces semi-sweet chocolate
2 tablespoons shortening
Instructions
Line a baking sheet with waxed paper; set aside.
In a medium bowl, mix peanut butter, butter, vanilla, and confectioners' sugar with hands to form a smooth stiff dough.
Shape into balls using 2 teaspoons of dough for each ball and insert a wooden toothpick into the ball. Place on prepared pan, and refrigerate for at least 1 hour.
Melt shortening and chocolate together in a metal bowl over a pan of lightly simmering water. Stir occasionally until smooth, and remove from heat.
Remove peanut butter balls from the refrigerator. Dip into melted chocolate leaving a small uncovered area so balls resemble buckeyes. Return to wax paper, chocolate side down, and remove toothpick. Repeat with remaining balls. Refrigerate for 30 minutes to set. Use fingers to blend in toothpick holes.
Source:
adapted from
allrecipes.com
Step 1.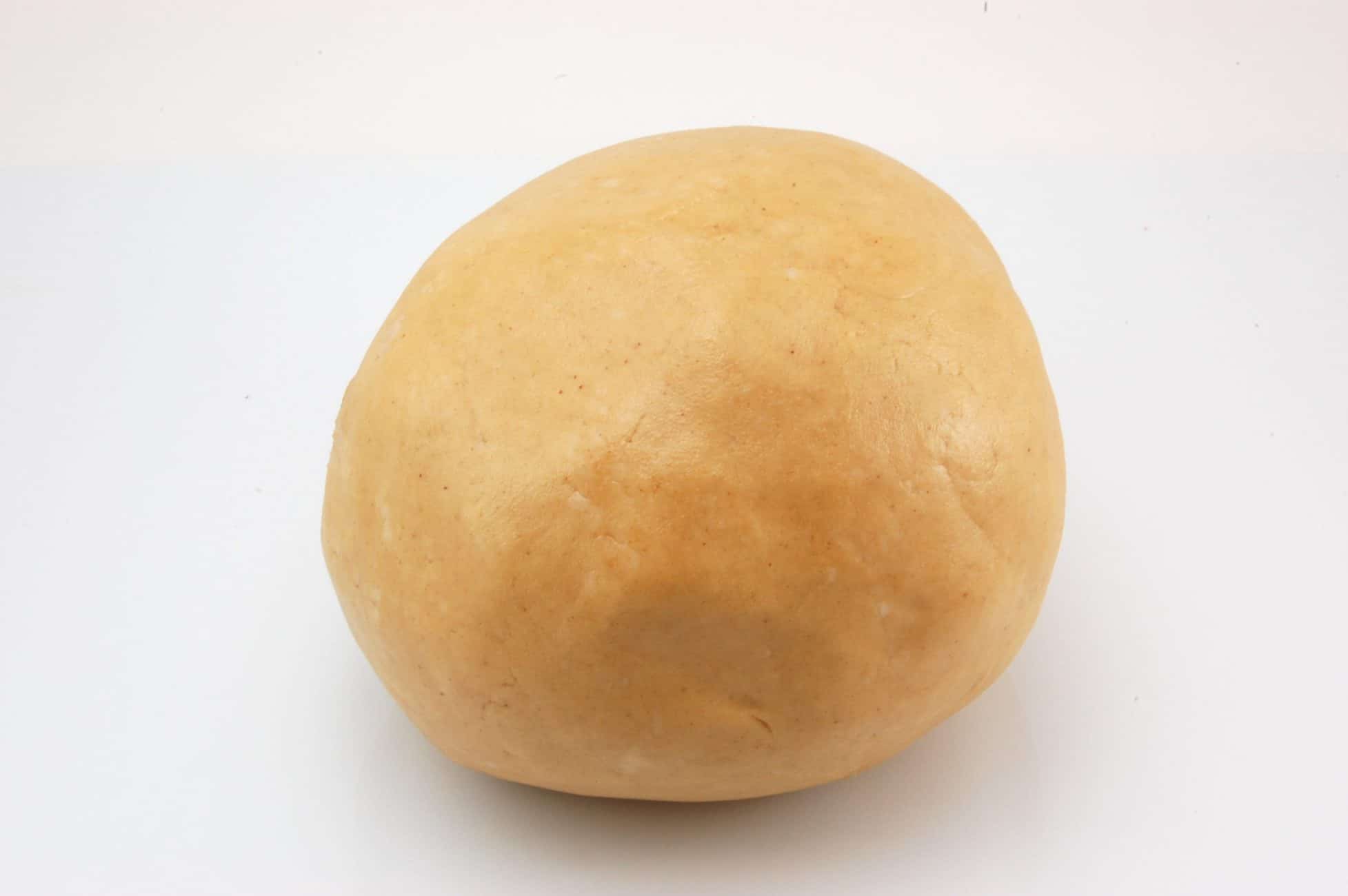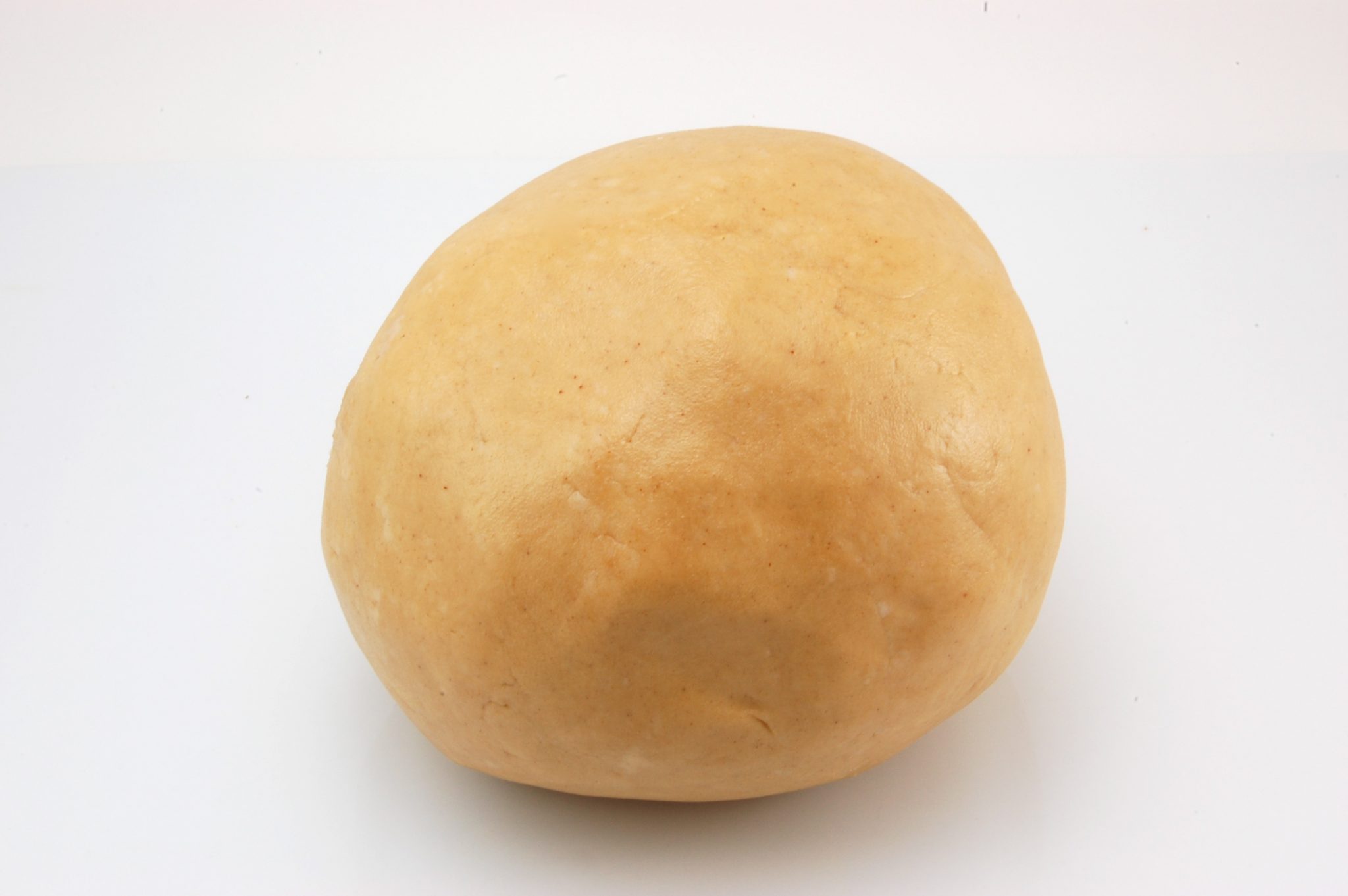 Step 2.