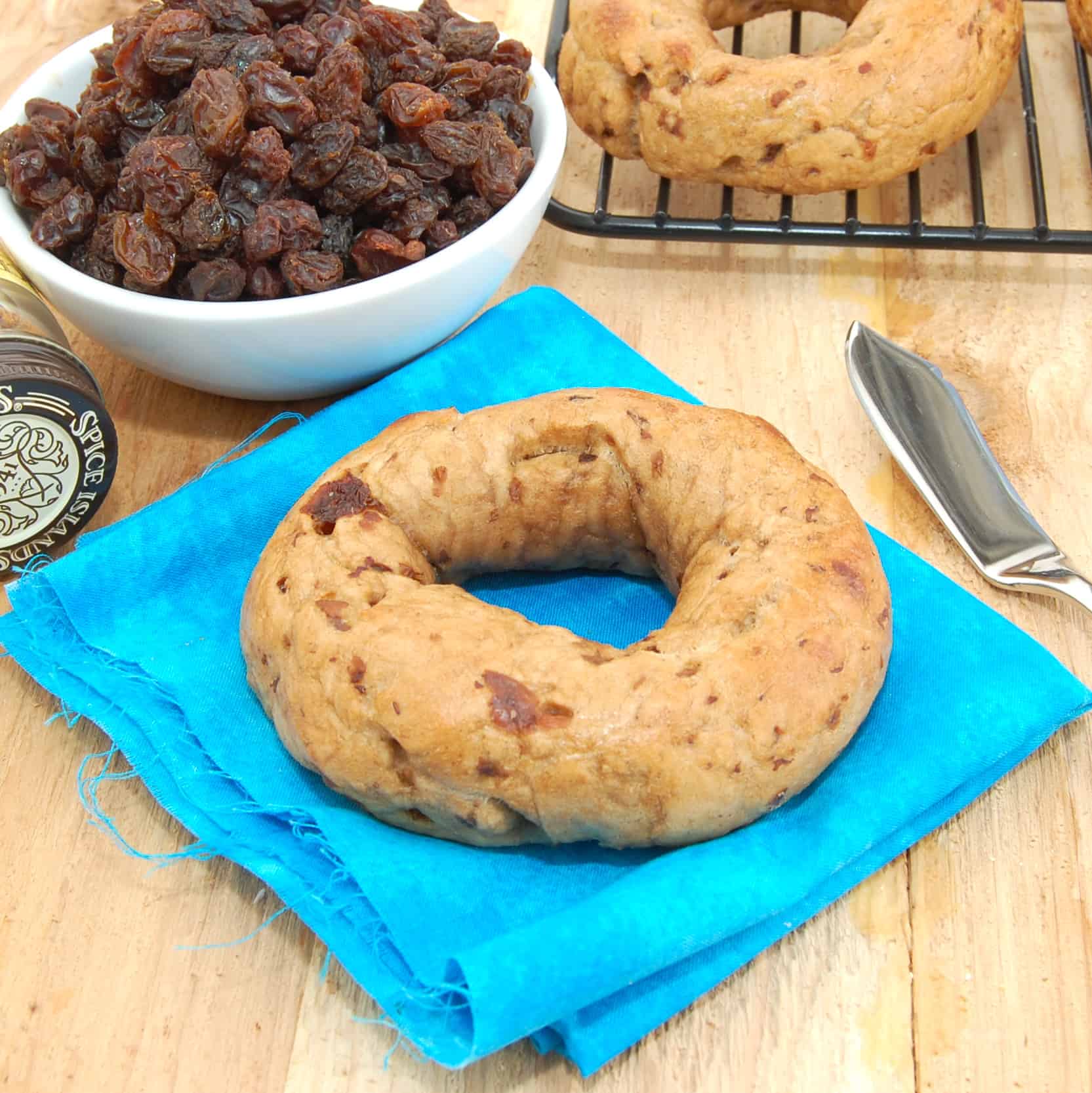 I have always wanted to try my hand at making bagels. I have had this recipe from Baking Illustrated bookmarked for way over a year. These bagels are super easy to make but they do require a little planning. An overnight rise in the refrigerator and you are ready to boil and bake.
I seriously never knew how easy it was to make homemade bagels…I could have saved myself a lot of money! 😉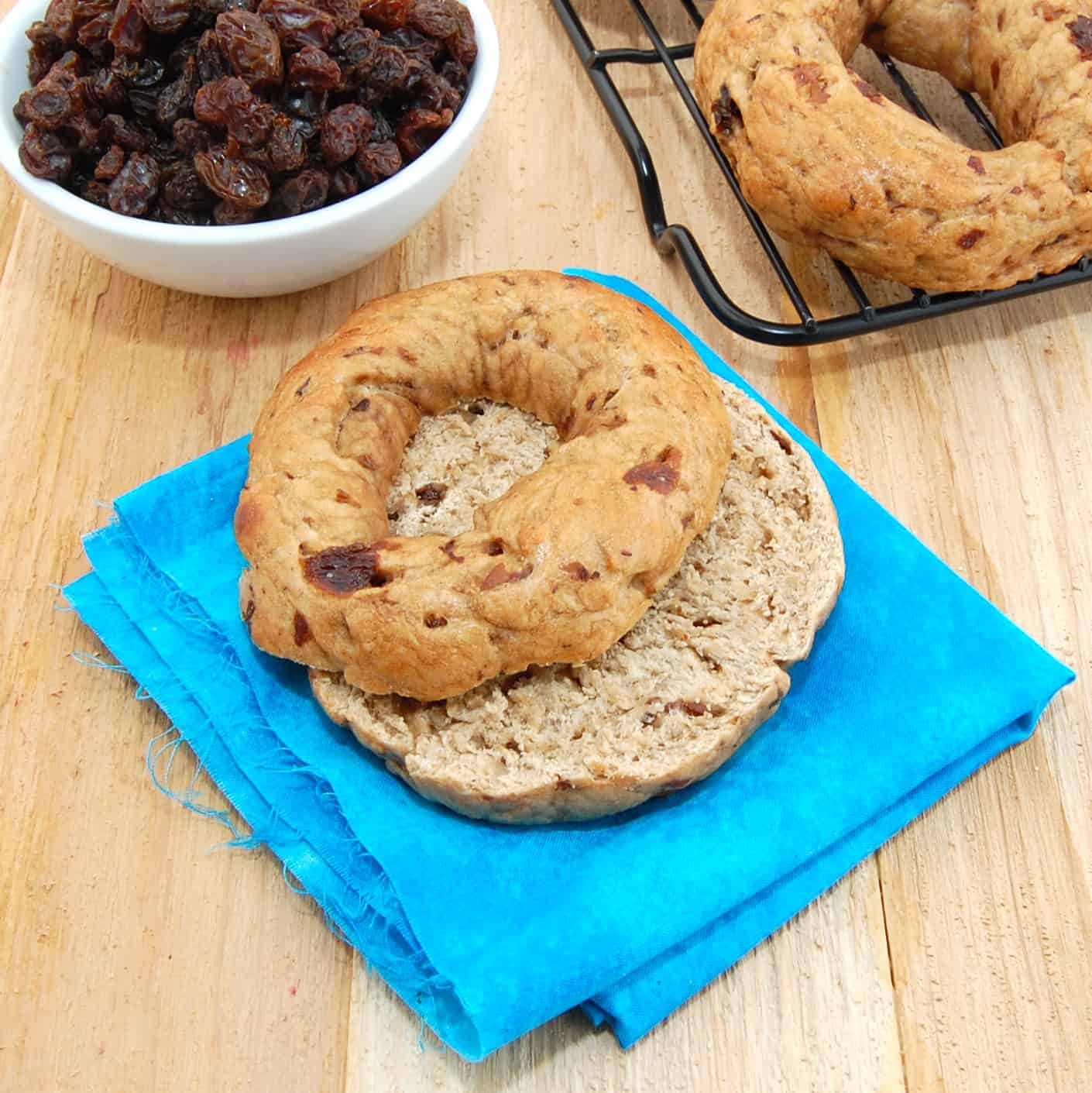 Cooked first in boiling water to give them a shiny crust, bagels are then finished off in the oven to attain their characteristic chewy interior and golden color. Slather with butter or cream cheese for a delicious way to start your day!
How to make Cinnamon Raisin Bagels: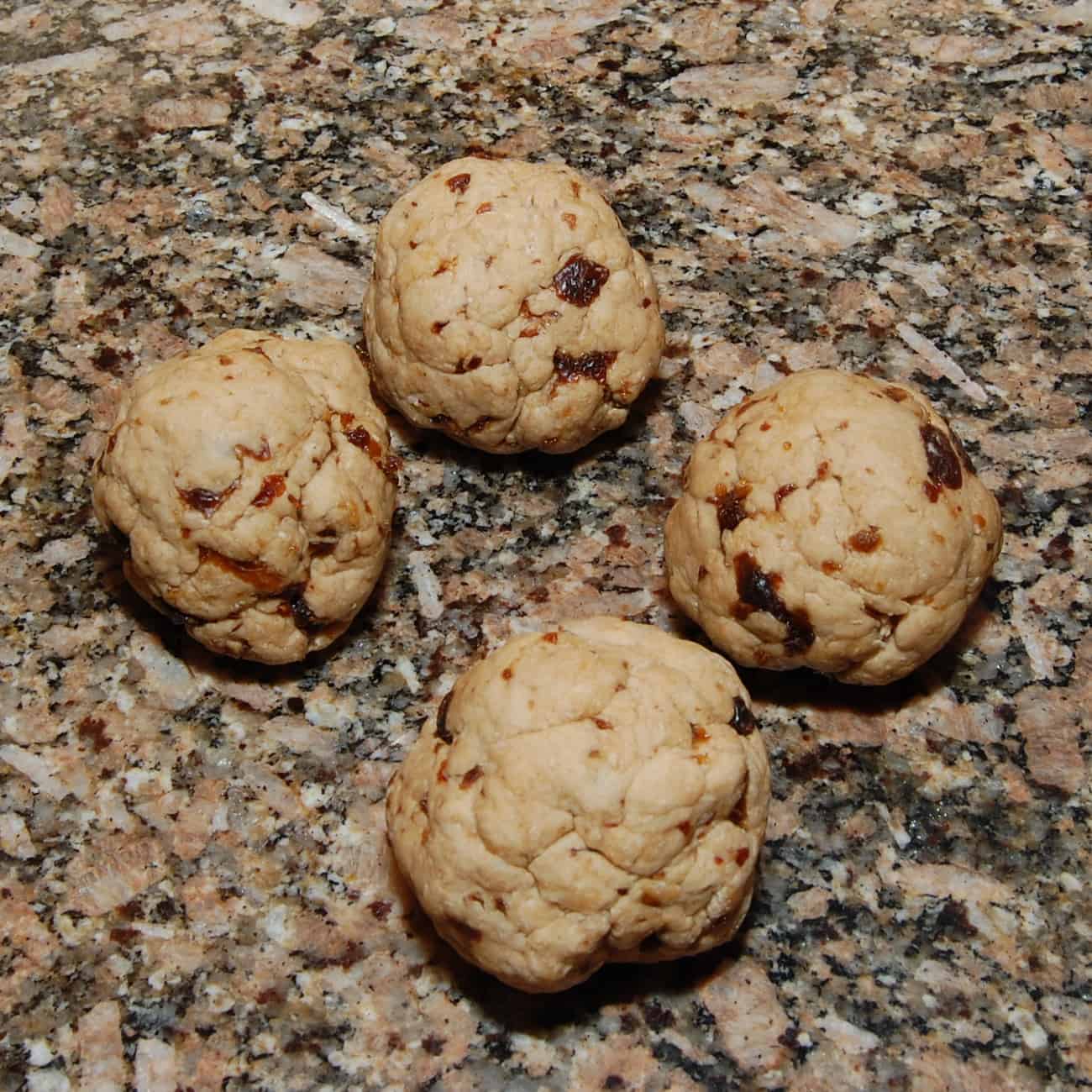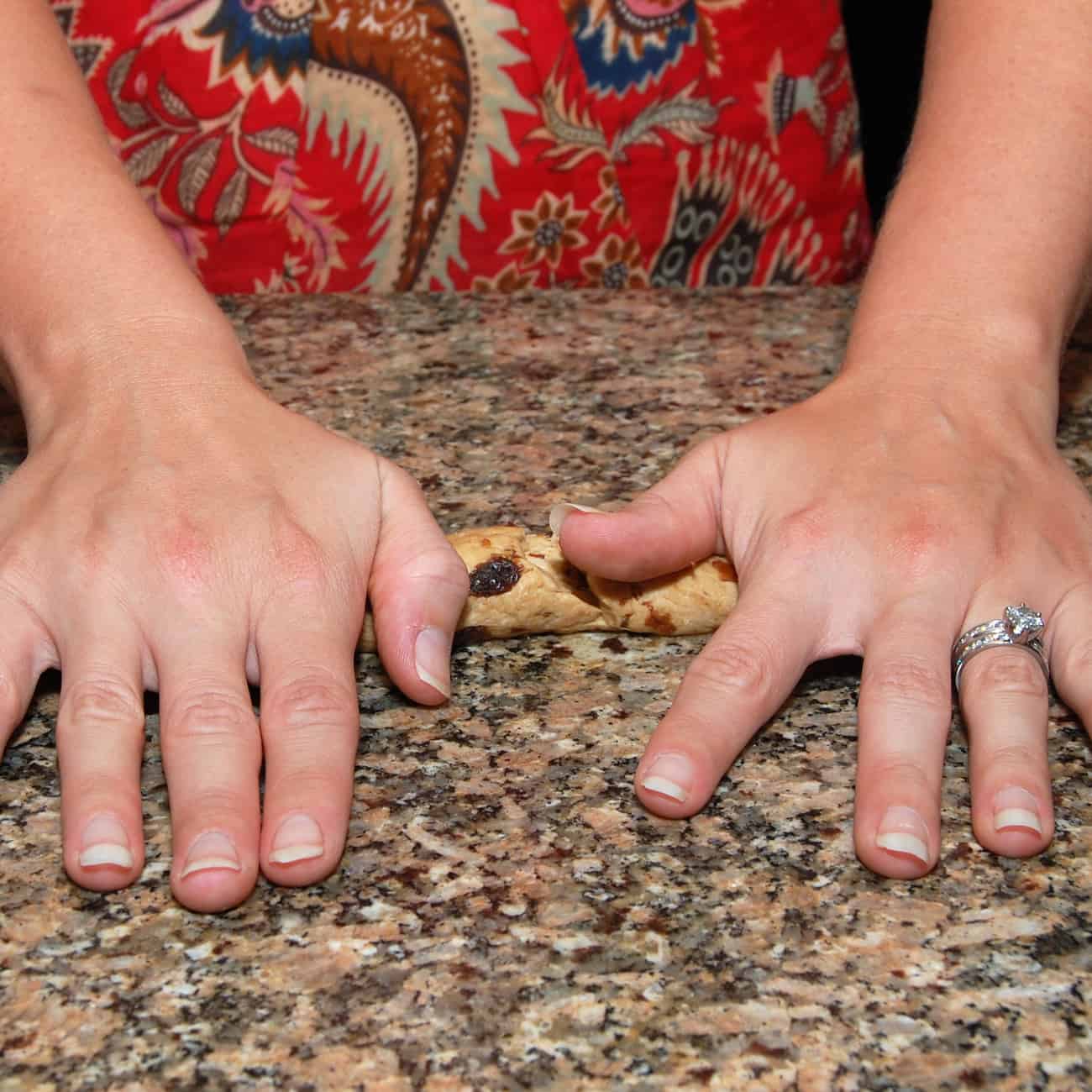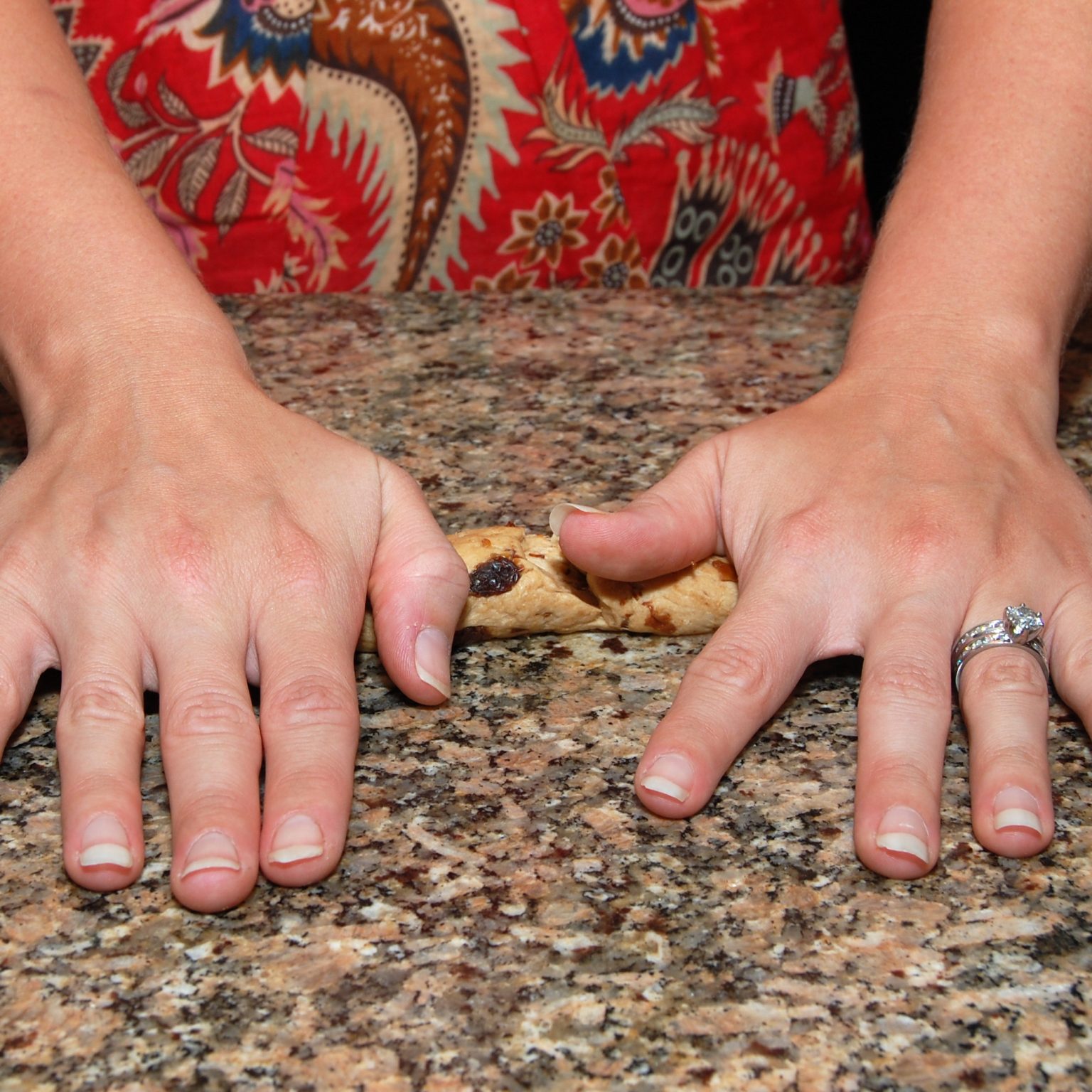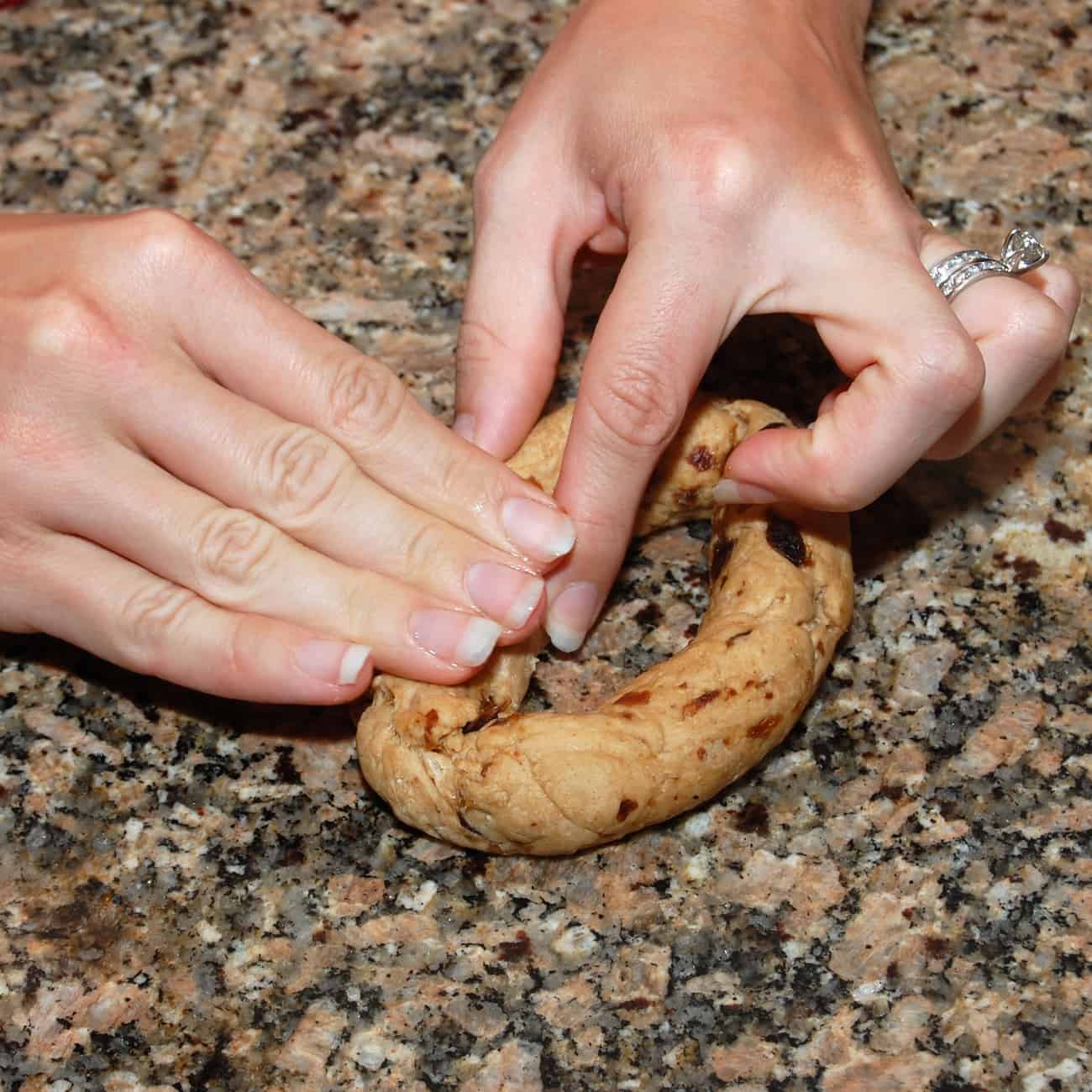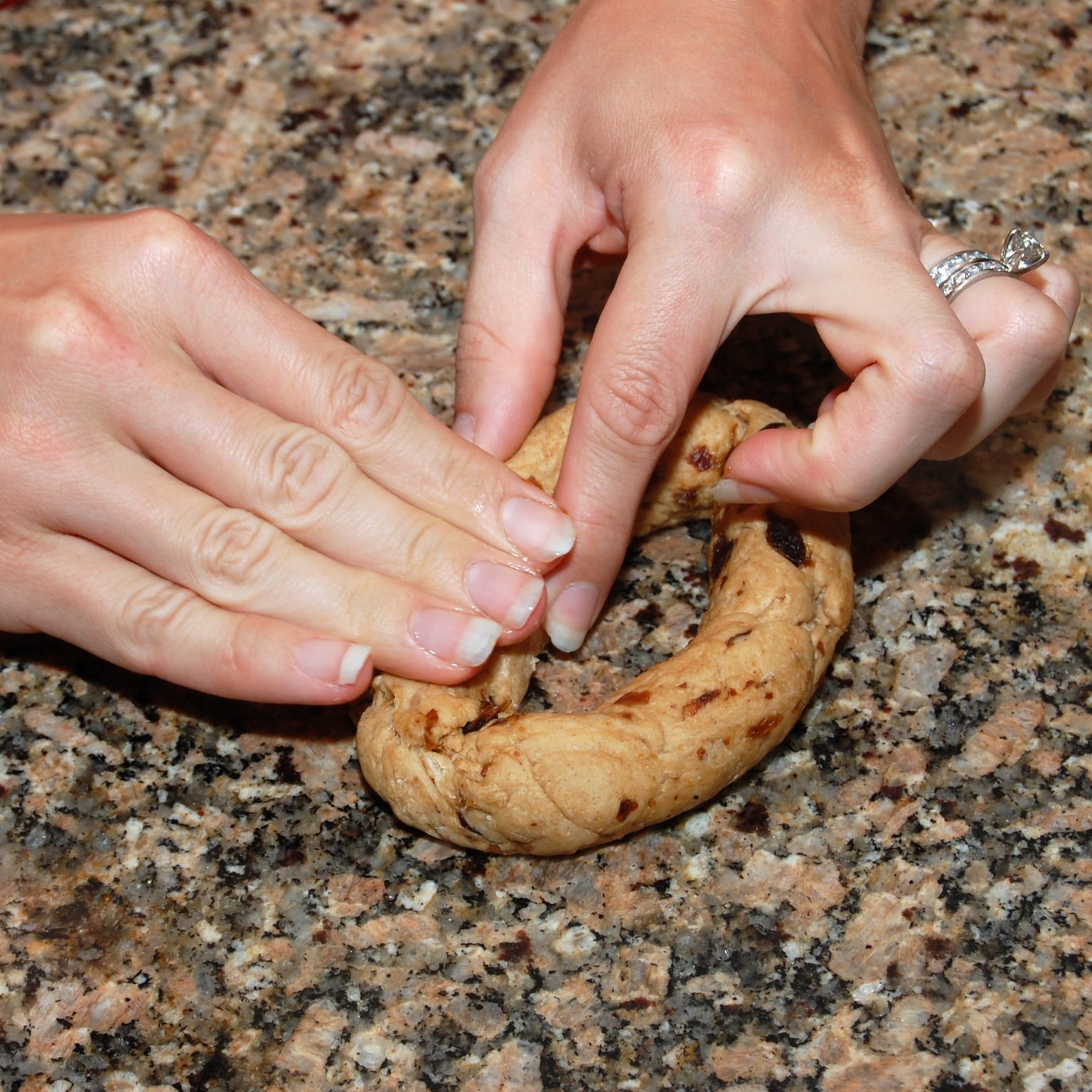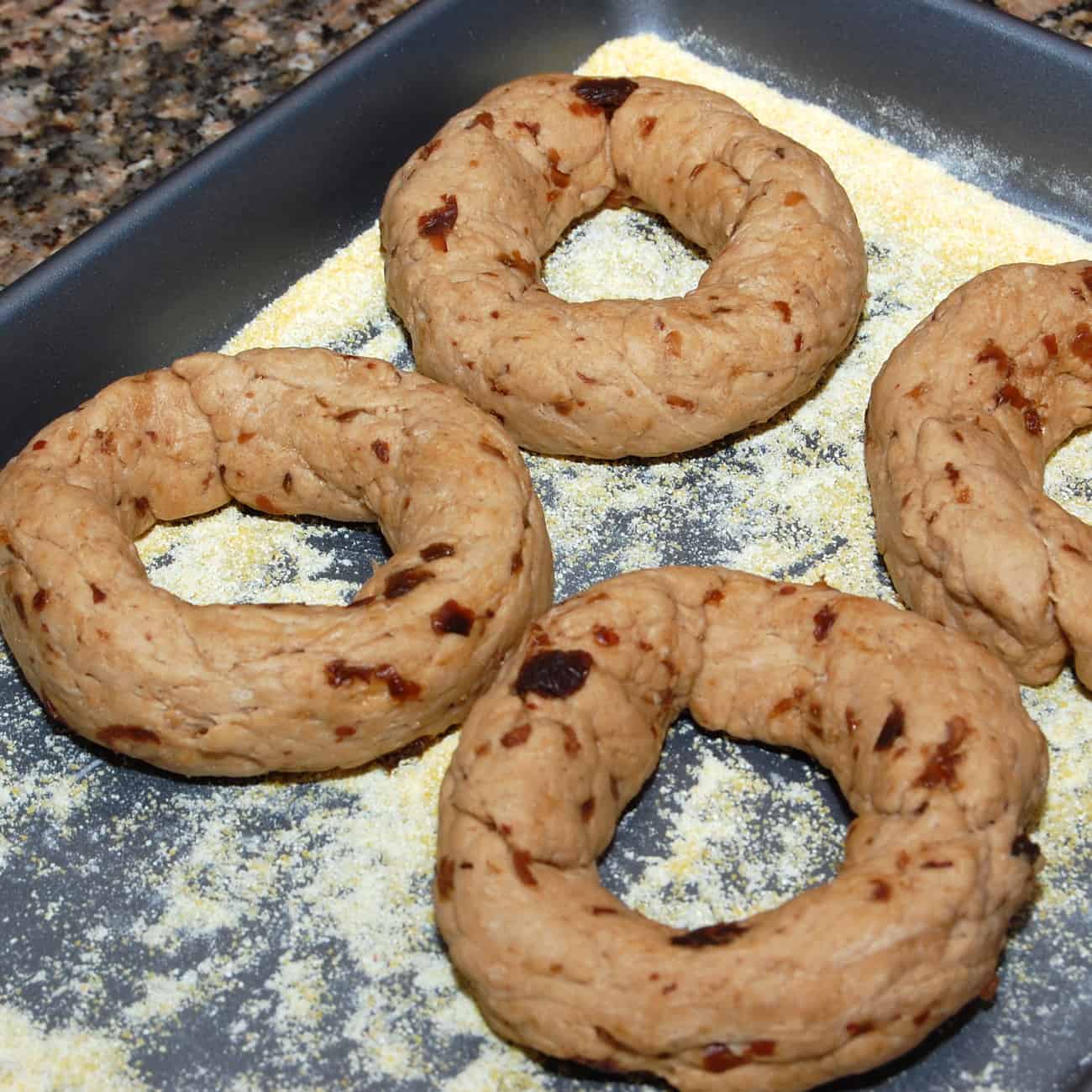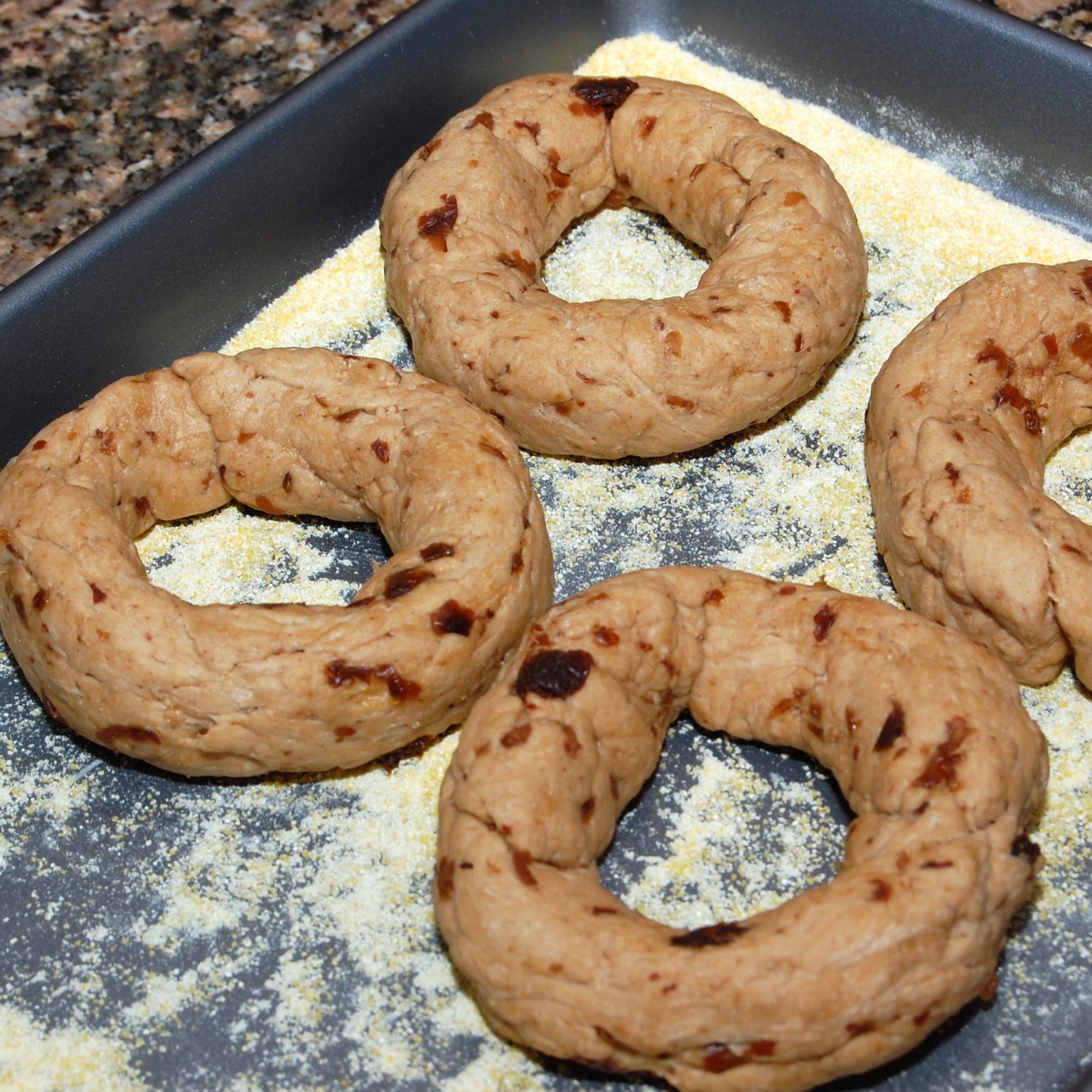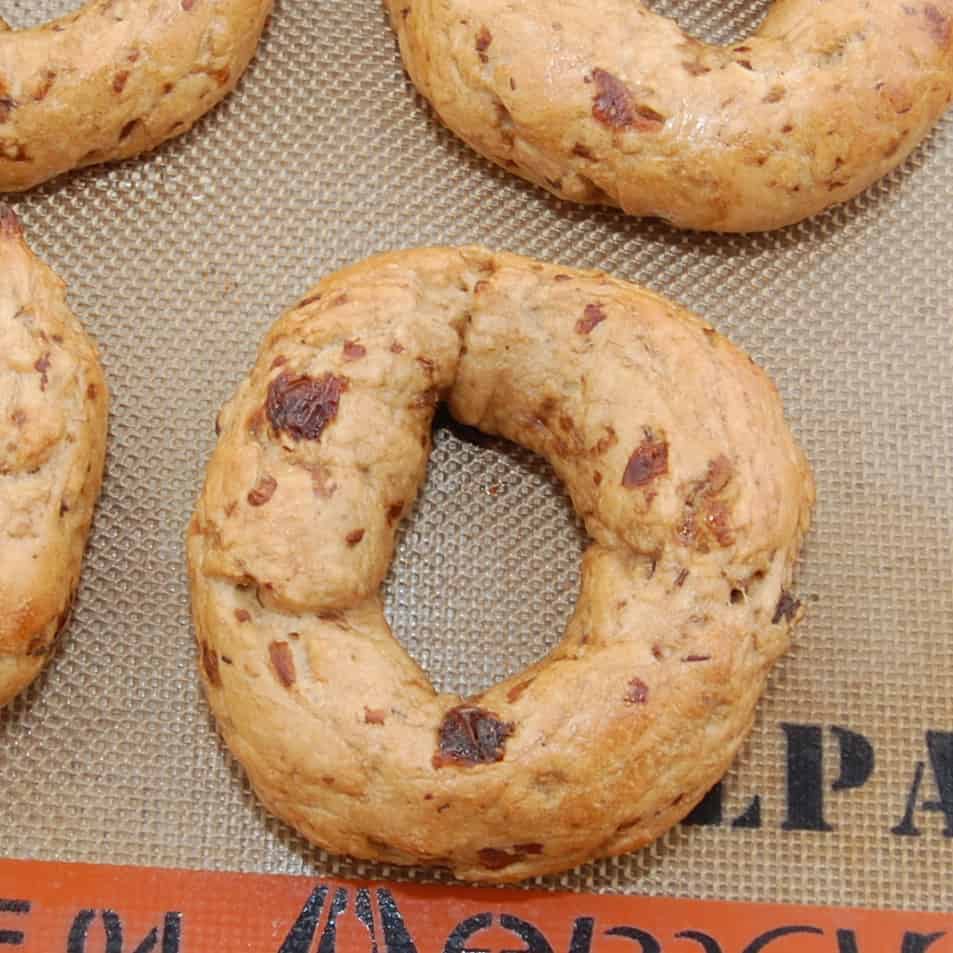 Pin this recipe now to remember it later
Ingredients
1

tablespoon

barley malt syrup or powder

1

teaspoon

vanilla extract

1

tablespoon

ground cinnamon

1 ½

teaspoons

dry active yeast

1 ¼

cups

water

,

lukewarm, 80 degrees

3

tablespoons

cornmeal

,

for dusting baking sheet
Want to save this recipe? Enter your email below and we'll send the recipe straight to your inbox!
NOTE: By saving this recipe, you agree to join our weekly recipes newsletter.
Instructions
In the bowl of a stand mixer fitted with the dough hook, mix flour, salt, malt, vanilla extract, ground cinnamon, and raisins. Add yeast and water; mix at lowest speed until dough looks scrappy, like shreds just beginning to come together, about 4 minutes. Increase to speed 2; continue mixing until dough is cohesive, smooth, and stiff, 8 to 10 minutes.

Turn dough on to work surface; divide into eight equal portions. Roll into smooth balls and cover with towel or plastic wrap to rest for 5 minutes.

Form each dough ball into a rope 11 inches long.

Overlap the end of the rope about 1 1/2 inches and pinch the entire overlapped area firmly together. If the ends of the rope do not want to stick together, you can dampen them slightly. Place the loop of dough around the base of your fingers and, with the overlap under your palm, roll the rope several times, applying firm pressure to seal the seam.

Place dough rings on cornmeal-dusted baking sheet. Cover the baking sheet tightly with plastic wrap, and refrigerate overnight (12 to 18 hours).

About 20 minutes before baking, remove dough rings from refrigerator. Adjust oven rack to center position and heat oven to 450 degrees. Fill large pot with 3-inch depth of water; bring to rapid boil. To test the proofing of the dough rings, fill large bowl with cool water. Drop dough ring into bowl; it should float immediately to surface (if not, retest every 5 minutes).

Working four at a time, drop dough rings into boiling water, stirring and submerging loops with a slotted spoon until very slightly puffed, 30 to 35 seconds. Remove rings from water; transfer to wire rack, bottom side down, to drain.

Transfer boiled rings, rough side down, to parchment paper–lined baking sheet. Bake until deep golden brown and crisp, about 14 minutes.

If desired, brush the tops with the melted butter and dip them in cinnamon sugar to create a cinnamon-sugar crust. Use tongs to transfer to wire rack to cool. Serve warm or at room temperature.
Follow me on Pinterest for daily delicious recipes!
Source: Baking Illustrated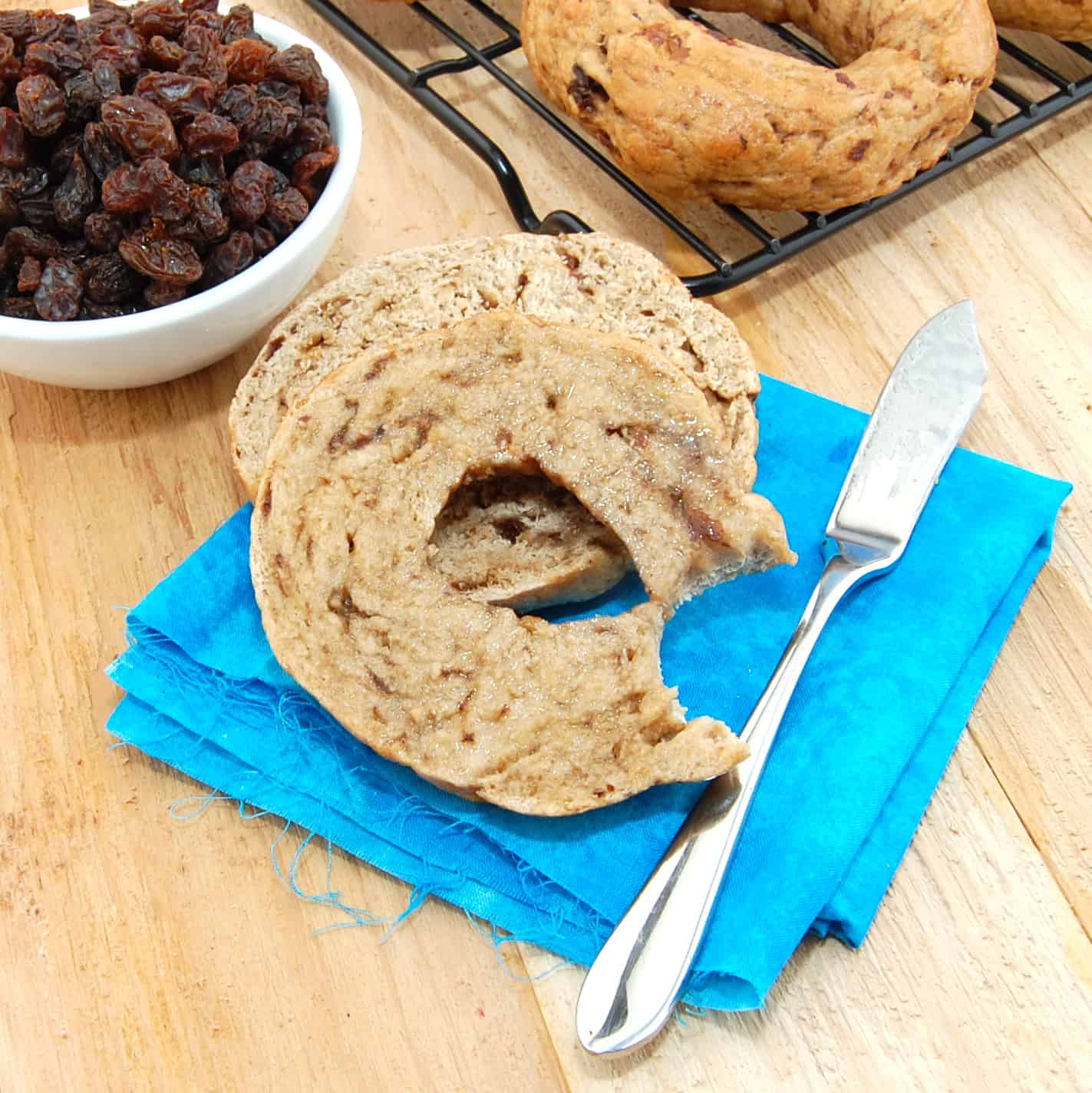 Get new recipes weekly plus our FREE ebook!