So fall is just around the corner and everyone needs a go to recipe for corn bread. This one is mine! I have been making this delicious corn bread for years.
Everyone that I have served it to have always raved about how delicious it is. There are so many meals that I make that I feel are just not complete without a giant piece of cornbread smothered with honey butter. It is perfect to serve with chili, ham, stews, ribs, barbecue…I could keep going! 😉
This sweet and moist corn bread dripping with delicious honey butter is sure to become a favorite on your dinner table.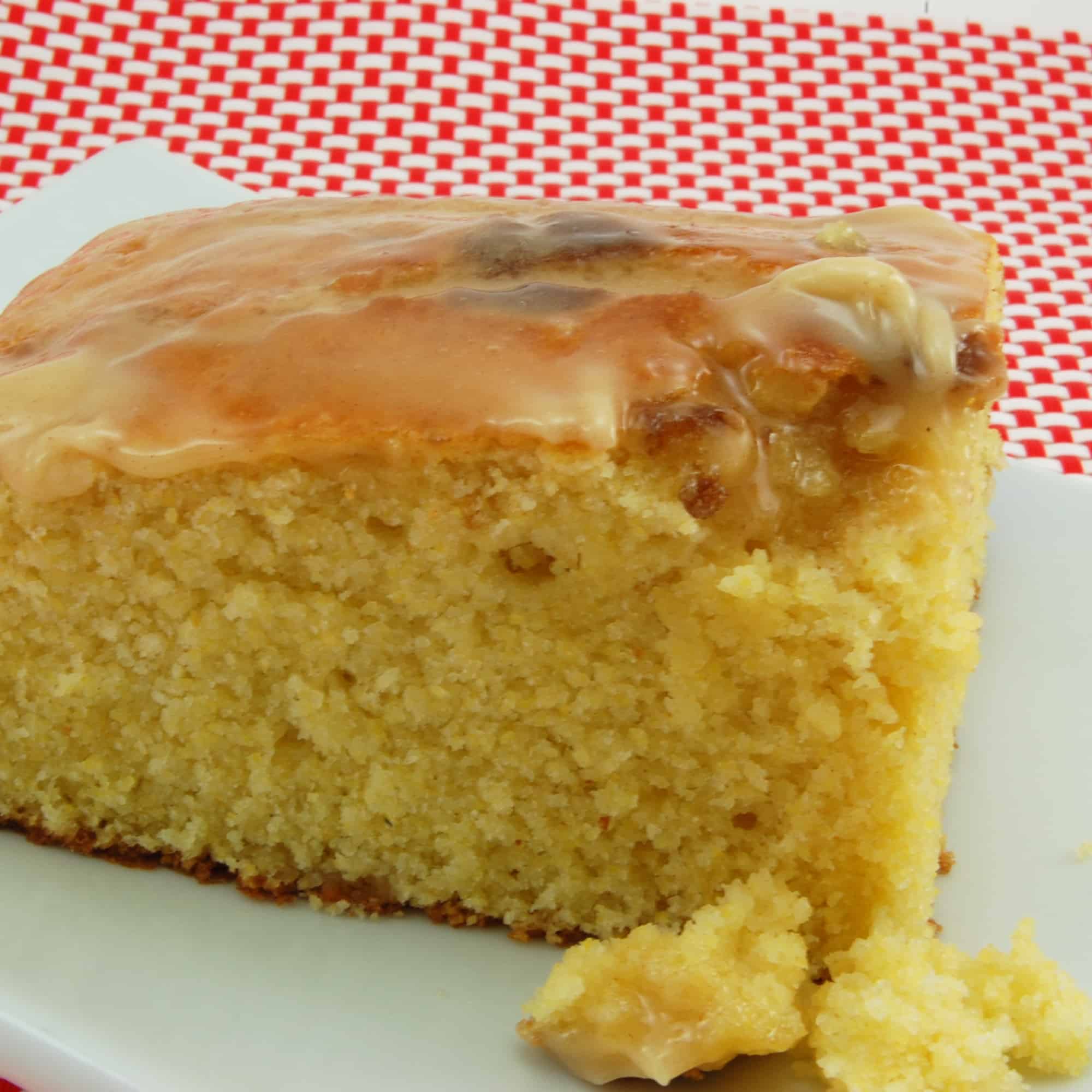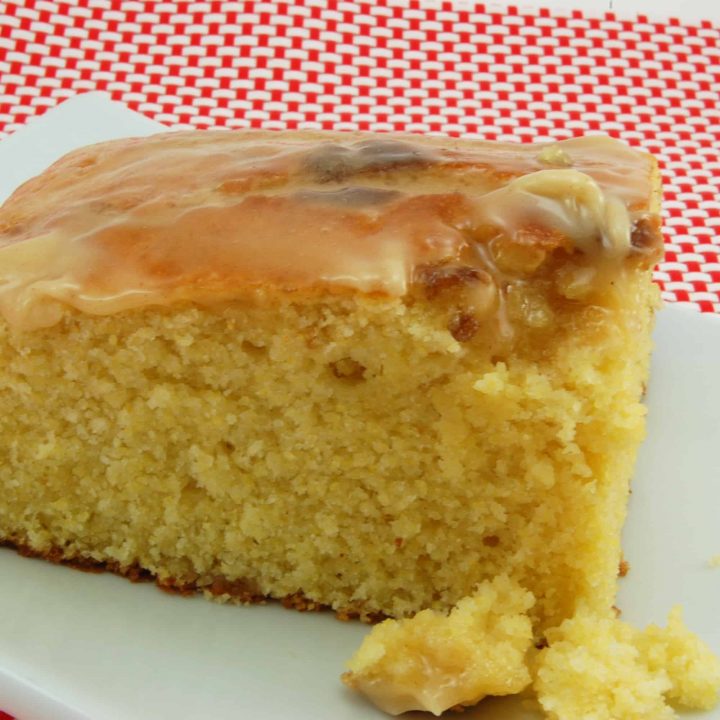 Corn Bread with Honey Butter
Ingredients
Corn Bread:
2/3 cup white sugar
1 teaspoon salt
1/3 cup butter, softened
1 teaspoon vanilla extract
2 eggs
1 1/2 cups all-purpose flour
1 tablespoon baking powder
1 1/4 cup cornmeal
1 1/3 cups milk
Honey Butter:
3/4 cup butter, softened
1/4 cup honey
Instructions
Preheat oven to 400 degrees F. Lightly grease an 8 inch square cake pan.
In the bowl of a stand mixer with the flat beater attached, beat together sugar, salt, butter and vanilla until creamy. Stir in eggs one at a time, beating well after each addition. In a separate bowl, mix together flour, baking powder and cornmeal. Stir flour mixture into egg mixture alternately with the milk. Beat well until blended.
To make honey butter, in a small bowl, mix butter and honey until smooth. Set aside.
Bake in preheated oven for 30-40 minutes, or until golden brown. Serve warm with honey butter.